North Myrtle Beach Places Worth Visiting – Alligator Adventure & Barefoot Landing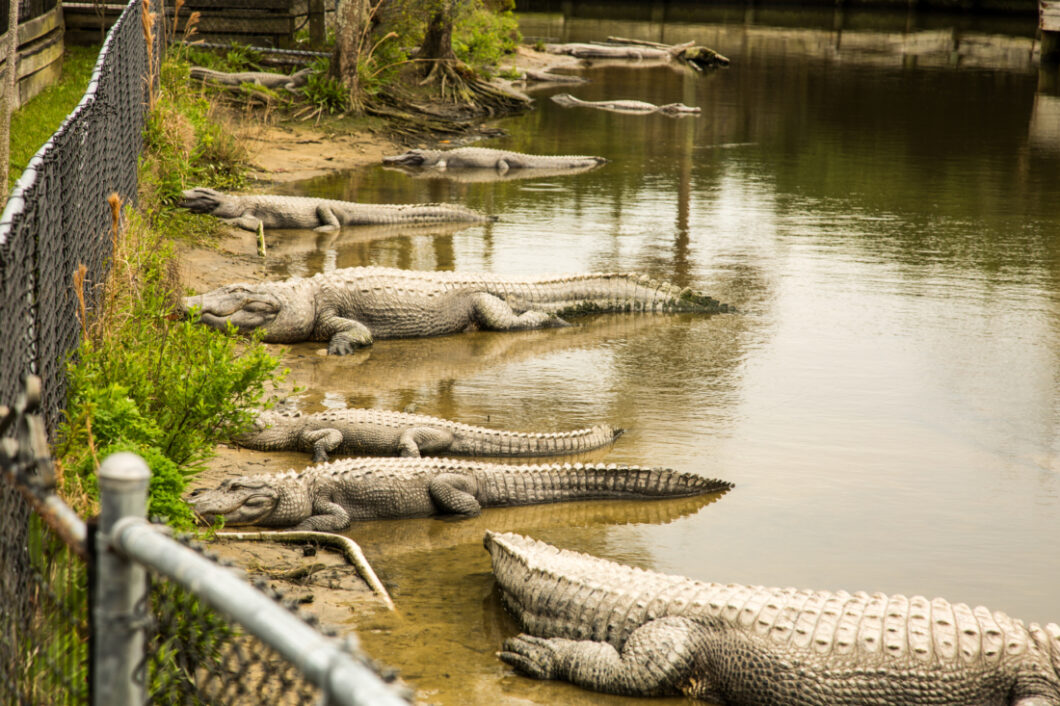 I'm finally kicking off my Myrtle Beach travel series! I spent one week in Myrtle Beach and North Myrtle Beach with my family this spring. We were a mix of adults, teenagers and my little nephew, who was 1 year and a few months at the time we visited. So, the activities shared are fun for the WHOLE family. And I'll be sharing all my tips and tricks for visiting over the course of the next couple weeks. This first post will be all about our day spent at Alligator Adventure and Barefoot Landing in North Myrtle Beach.
Alligator Adventure is dubbed "The Reptile Capital of the World." And you guessed it, they get you up close and personal with tons of alligators and other critters. Barefoot Landing is an outdoor shopping center in North Myrtle Beach with many different stores, wineries, amazing restaurants and other entertainment. These two places are right next to each other.
First up, we'll check out what Alligator Adventure is all about, and what we thought about it!
Alligator Adventure
*Address: Hwy 17 at Barefoot Landing
North Myrtle Beach, S.C.
*Ticket Cost: Adult – $24.00
Kids – $16.99
Under 4 – Free
Click here for their website.
I have no special love for alligators or reptiles of any kind. So, I did not go into "Alligator Adventure" thinking I would enjoy it. However, I was fascinated by the many different types of alligators housed here. They even have an alligator who is over 18 feet long! (His name is Utan, and he stayed in the water when we were there. So, I couldn't get a very great photo of him.) There are also Albino Alligators and alligators from all over the world, including Thailand and Egypt! Some of these guys are pretty crazy looking.
I also did not realize being born without a tail is the most common birth defect for American Alligators…and has 0% survival rate in the wild. Bob, is an alligator who also lives here and was born without a tail. She's doing very well here!
You can also call ahead to attend live feedings and special live shows with the animals…that the kids really enjoyed! (Some are interactive.)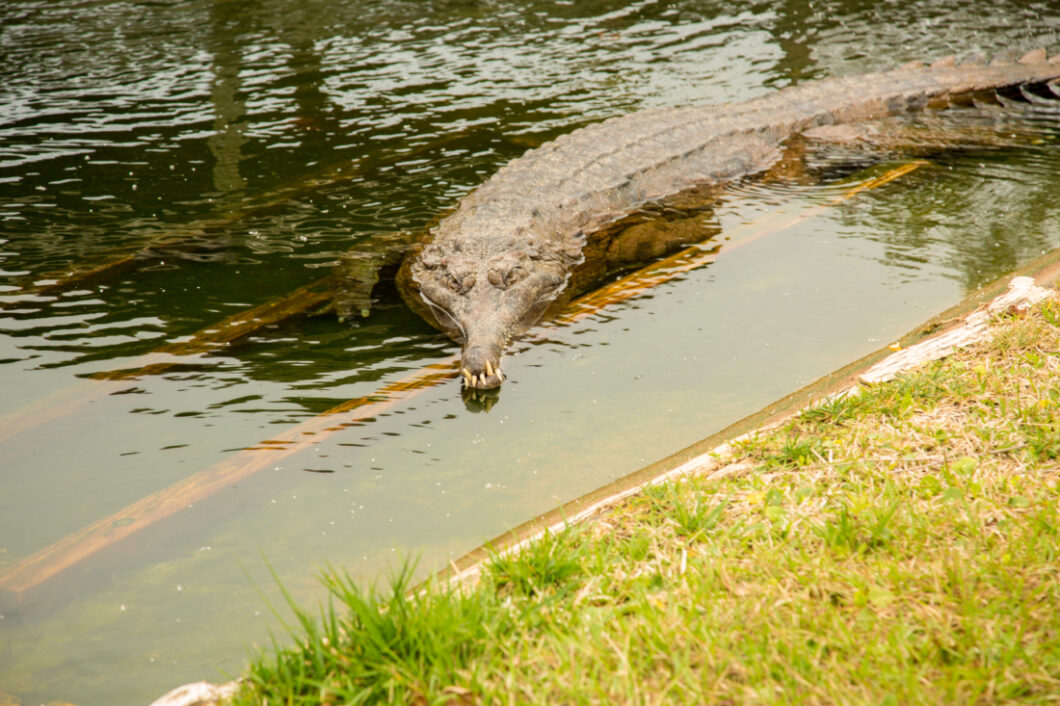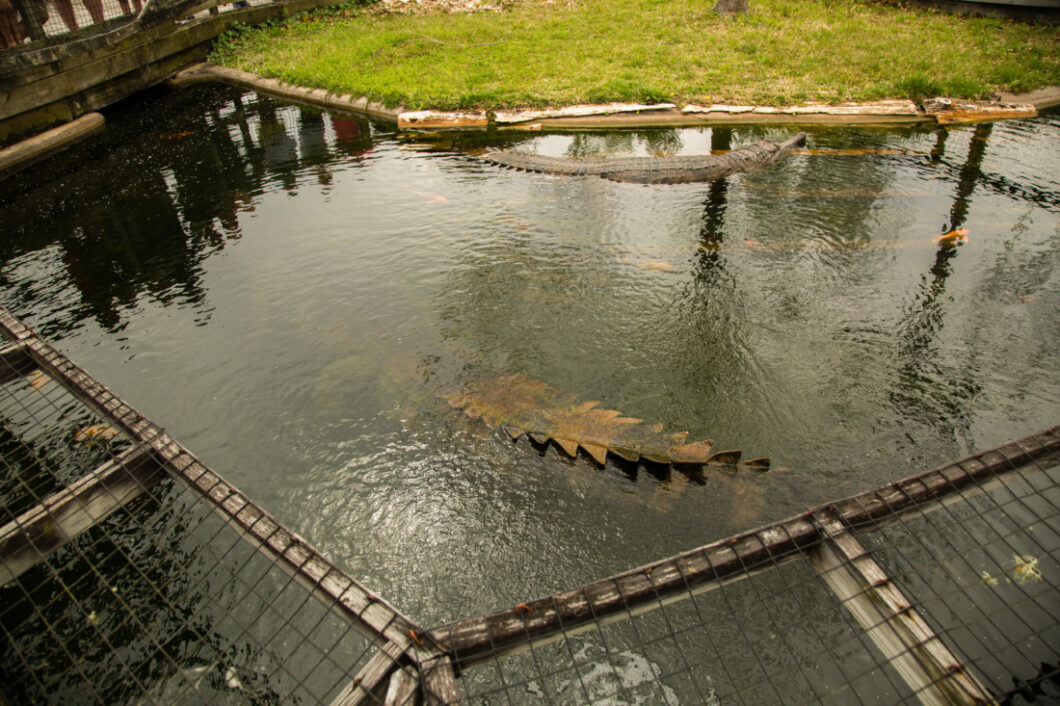 Also, I had a lot of folks ask me if it was smelly here, and it was not at all. The enclosures are very clean. And there are also turtles, and a few different types of birds and monkeys you can see here too.
This was one excursion we did together as a family and everyone enjoyed it!
Barefoot Landing
Address: 898 Hwy 17 S
North Myrtle Beach, S.C.
Cost: No entry fee
Click here for their website.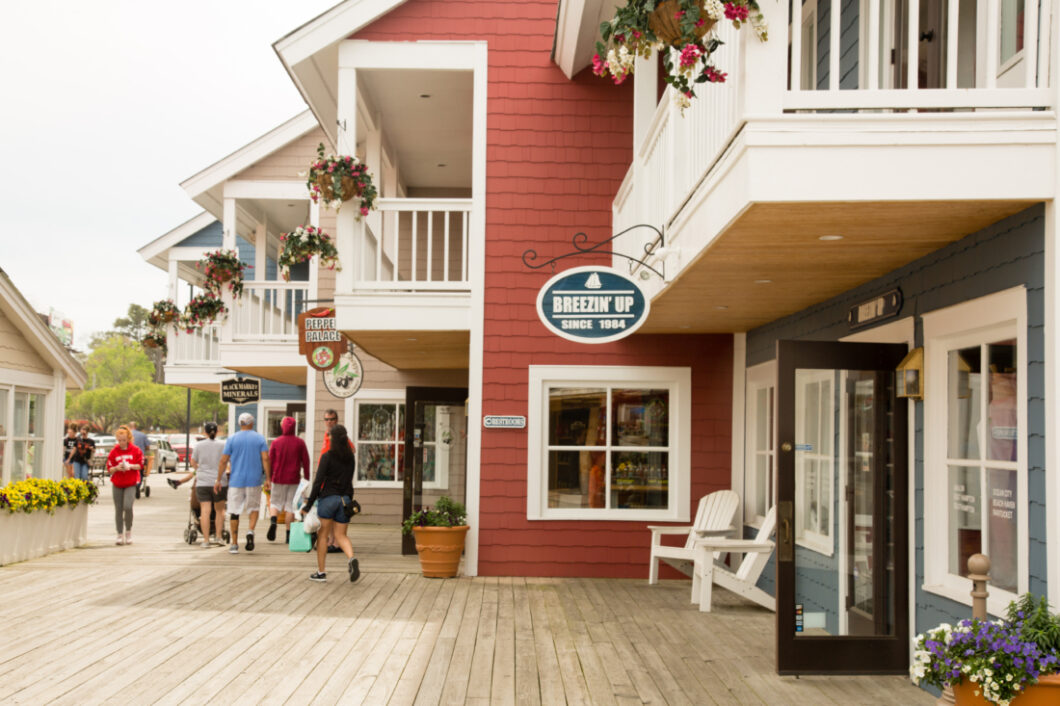 Shopping
Barefoot Landing has a little something for everyone. Us older people and the teenagers enjoyed shopping. There are stores with all kinds of fun stuff. We especially liked the Beef Jerky Outlet (the Bloody Mary jerky is SO good) and the Pepper Palace. But be warned, if you taste the salsa and hot sauces at Pepper Palace…"Death by Salsa" is not a joke! I took a big sample of it and honest-to-goodness thought I was going to die! (And I love spicy food.) Snot was coming out of my nose, my eyes were watering and my ears were ringing. It was quite the memorable experience! (All the other salsa and sauces we tried are good, though!)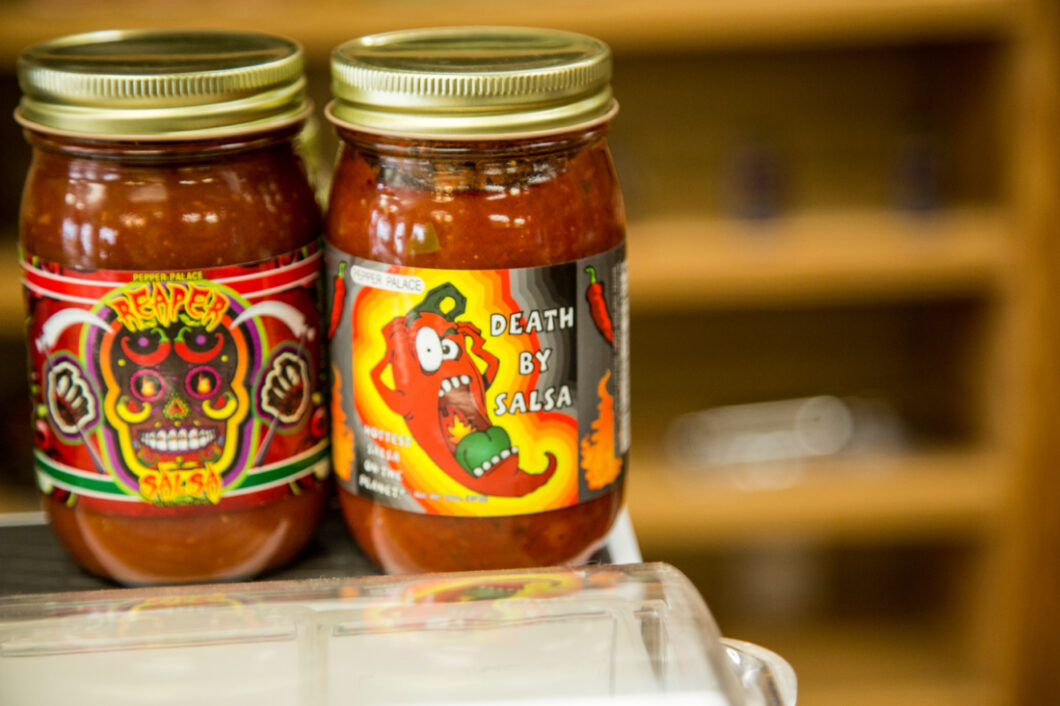 Wine Tastings
And after sampling that insane hot salsa, us over the age of 21 folks enjoyed doing wine tastings. We went to Coastal Winery and Duplin Winery (actually directly next to Alligator Adventure). If you like sweet wines, these wineries have some great options! I'm a big fan of dry wines but was also able to find some good options too. (I'm told Duplin has more options for dry wines.)
Restaurants on the Water
And everyone enjoyed the lunch spots on the water! So relaxing!
The little guy enjoyed feeding the carp too. (For a quarter you can get some food for them out of dispensers.)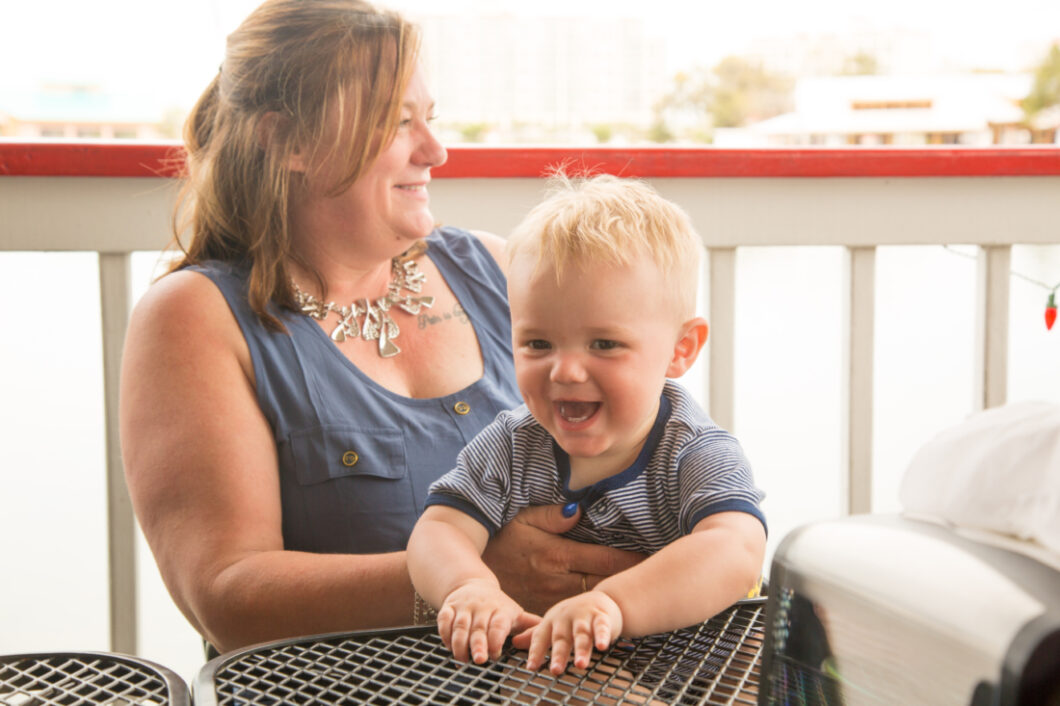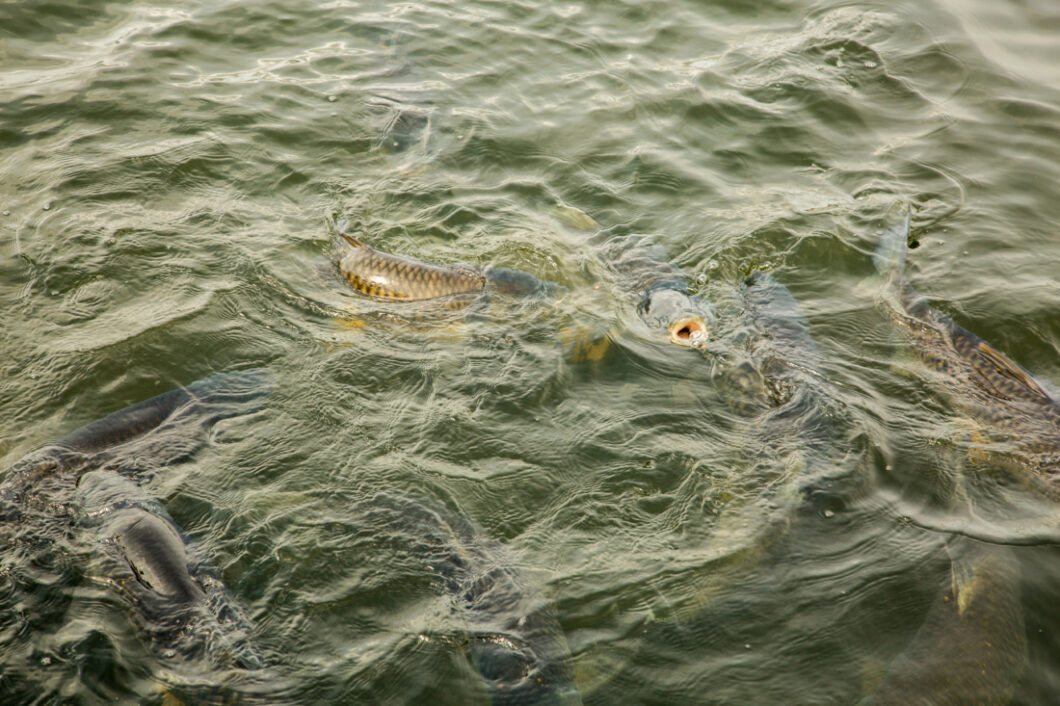 Other Activities
Barefoot Landing also has a lot of fun activities. One night when we were there, they had a shopping night where the stores had wine and snacks for everyone and all kinds of sales. (FYI – you can legally get your wine or alcoholic beverages in plastic cups and walk from shop to shop, haha.) Click here for their schedule of events.
There is also a tiger preserve in Myrtle Beach. (Who knew?) And for a couple of hours each day, the preserve will bring a "spokesmen tiger" over to an enclosure at Barefoot Landing. This way you can see a tiger up close and personal for no charge! They also hold photo sessions to raise money. Click here to check the times and prices for the tigers at Barefoot Landing. (We had missed them when we were there.)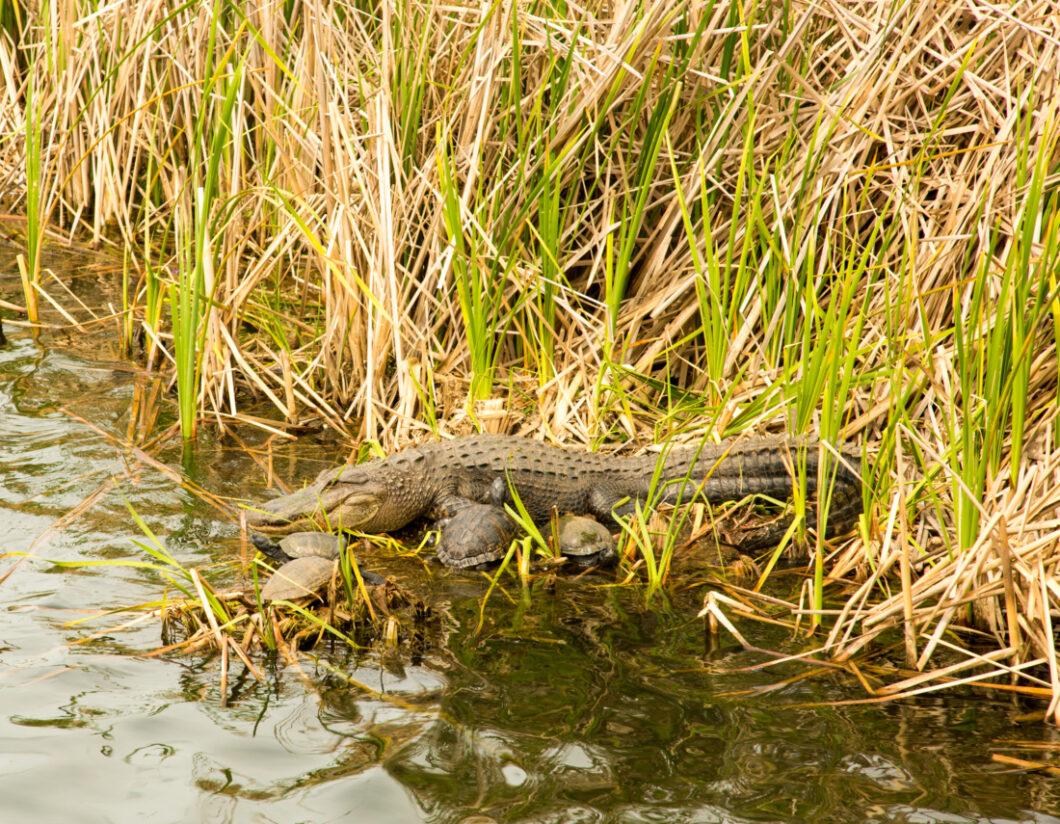 Click here to see all of my travel tips from Myrtle Beach! And I'm curious, has anyone else been here? Let me know in the comments!
Where to Stay in Myrtle Beach
Looking for a list of affordable places to stay in North Myrtle Beach? Click here!
Using a VPN When Traveling
VPN is short for "virtual private network." A VPN (like IPVanish) sets up a private connection between your device and whatever network you are connected to – so, no one can see your browsing data. It is important to use a VPN anytime you are connected to public Wifi (such as at a restaurant, resort, hotel, cafe, airport, etc.). This is because when you connect to a public network no matter where you are, you run the risk of a hacker grabbing your unencrypted data. Trust me, speaking from experience here…this can put a real damper on your trip if your banking, phone or email get hacked while you're traveling!
VPNs can also help you save on domestic flights, help you watch Netflix shows not available in the US and more! You can read more about using a VPN in my post "Why I Use a VPN When Traveling and at Home (And You Should Too)."
Click here to download IPVanish VPN.
Pro tip: if you are only planning to use a VPN for your vacation (and not daily life), purchase a monthly plan that is less than $4 per month, before you leave for your trip. Use the VPN for the duration of your trip, come home and cancel the plan. This way you'll have only spent a few dollars… but you'll save yourself a HUGE headache.
Travel Insurance
It's a good idea, no matter where your adventure takes you, to have travel insurance. You never know what might happen! Whether you get sick before your trip and can't go, or you become sick or injured while on your adventure – being covered with travel insurance is a must. Some credit card companies do provide this service (check with yours), or you can get a free quote from travel insurance companies such as RoamRight.
You can now read this article offline and get GPS-guided travel directions to the attractions featured in this article by downloading the GPSmyCity app on iTunes App Store or Google Play Click here to download the article.