9 Fun Things To Do in Myrtle Beach With Your Teenagers
It can sometimes be a little difficult to keep your teenagers entertained on family vacations. Fortunately, Myrtle Beach, South Carolina has something fun for the whole family…including teenagers! This post lists activities specifically for teenagers, but with the exception of 2 or 3 of these things, they were fun for the entire family (even my little nephew who was 1-year & a few months old at the time). Enjoy! And let me know what you would add to this list in the comments.
9 Fun Things To Do in Myrtle Beach With Your Teenagers
*1.) Try Parasailing
Parasailing was the unanimous favorite for both teenagers (Ryan & Brooke)! I even enjoyed parasailing, and I'm afraid of heights.
Click here for more info on parasailing in Myrtle Beach.
*2.) Go Mini Golfing
A close second for everyone (not just our teenagers) was mini golf. The adults & my nephew enjoyed mini golfing at Jungle Lagoon. However, there are A LOT of cool mini golf courses to choose from in Myrtle Beach. (That just happened to be the course closest to where we were staying.)
*3.) Visit Alligator Adventure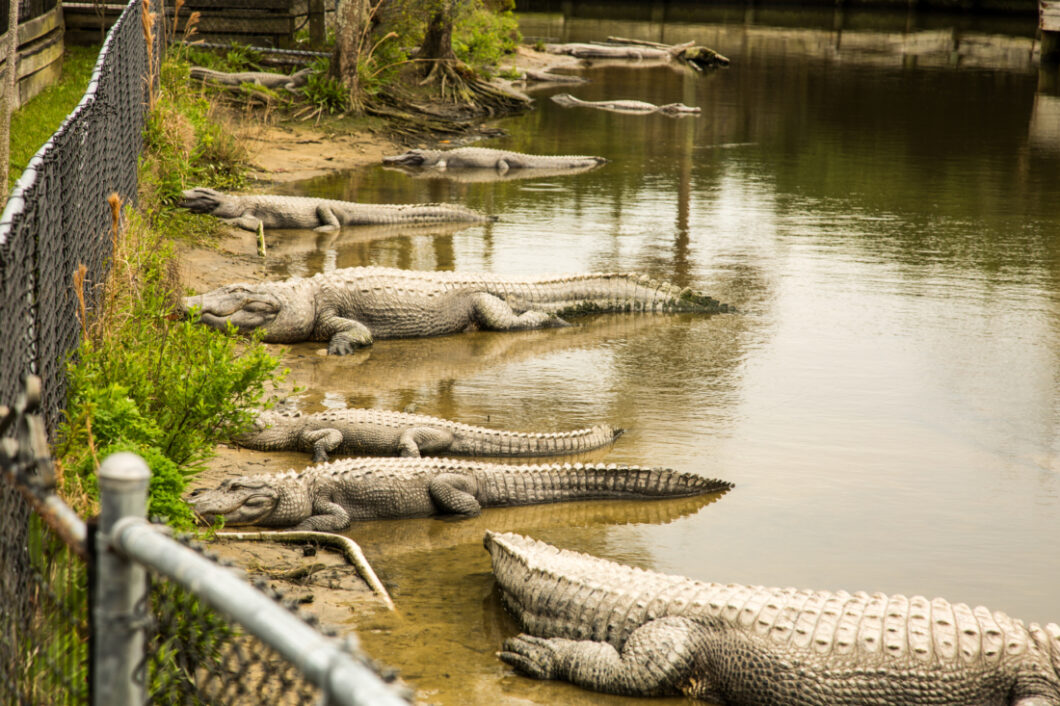 Alligator Adventure is 15 acres with over 200 different types of animals to see. They also have live shows and feedings. This was another one that was a hit for everyone, and BOTH teenagers enjoyed it.
Click here for more information on Alligator Adventure.
*4.) Hang Out on the Beach
Everyone likes the beach…even teenagers! 😉 From swimming to searching for seashells to just plain relaxing, the beach was a hit for everyone. (There are quite a few different points where you can access the beach if your hotel is not on it. Click here for more info.)
*5.) Go Shopping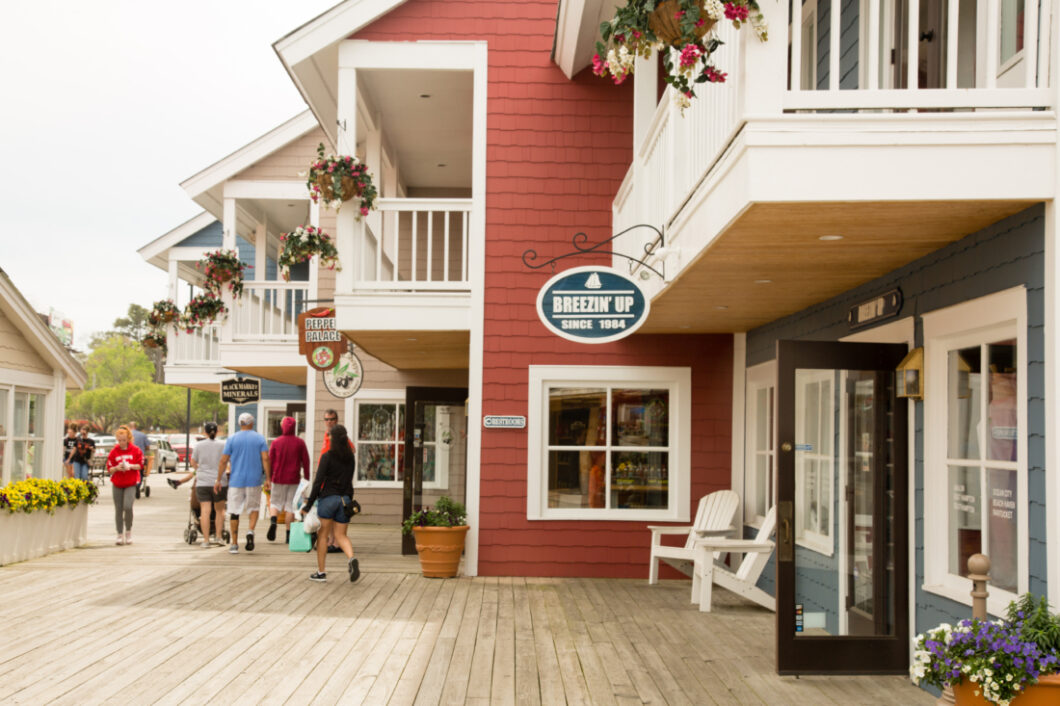 Myrtle Beach has no shortage of shopping areas! Everyone really enjoyed Barefoot Landing. It was clean and safe, and no biggie if you want to let your teenagers roam alone. Broadway at the Beach and the Boardwalk also have quite the selection of shops.
*6.) Ride SkyWheel
SkyWheel is a 187-foot tall Ferris wheel in Myrtle Beach! It offers some awesome views of Myrtle Beach, and the carts are a very smooth and comfortable ride. We were able to comfortably fit all 8 of us in one cart too. And as you can see from the photos above, everyone (adults, teenagers & babies) loved this one. We went and wandered the Boardwalk and had a nice oceanside dinner after we were done with our ride. It was a nice way to spend the night with the whole family!
Click here for more info on SkyWheel.
*7.) Spend a Few Hours Exploring Ripley's Aquarium of Myrtle Beach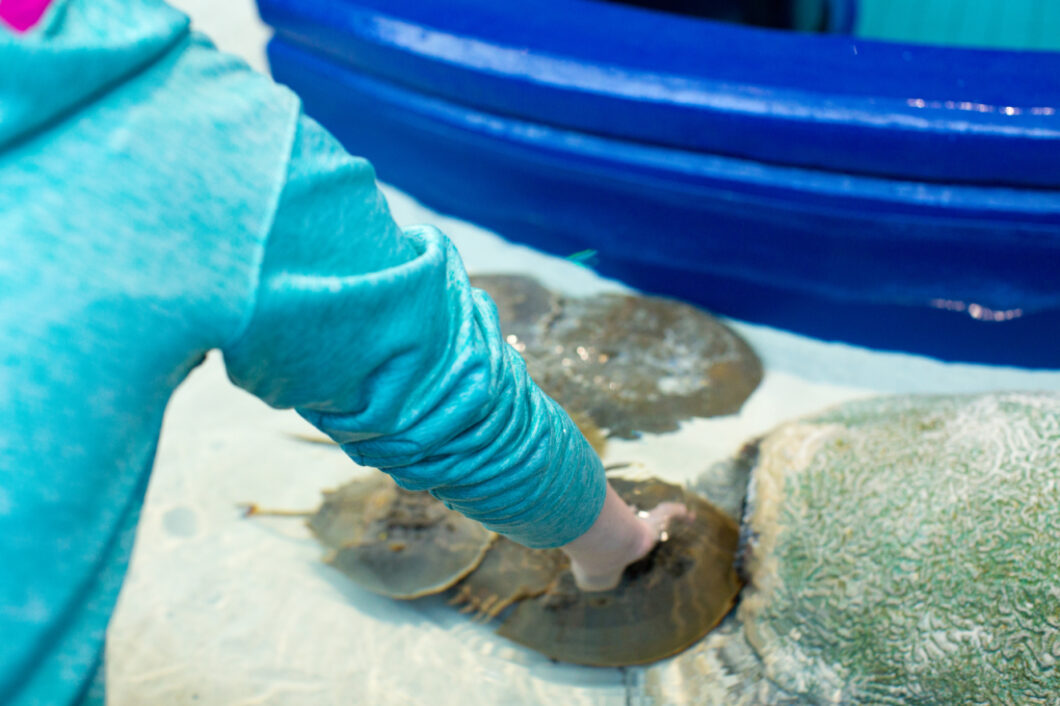 OK, so the aquarium was only a hit for one of our teens. Brooke absolutely loved this aquarium, and thought that it was way cool she got to touch a jellyfish and horseshoe crab. She said it was one of the best parts of the trip for her. However, Ryan had zero interest in the aquarium. So, we were split 50/50 on this one.
Click here for more info on the aquarium. Click here for ticket prices.
*8.) Ride Some Amusement Park Rides
Family Kingdom has a lot of fun rides and also a water park. We spent a little time here, but the favorite turned out to be The Sling Shot ride which propels two riders more than 300 feet into the air at speeds of up to 100 miles per hour. Ryan and I enjoyed this one the most (and I'm an adult with a fear of heights). Brooke, however, had zero interest in this. So, we were split 50/50 again on this one.
*9.) See "Pirate Voyage" With Dinner
Full disclosure: our teens were not particularly interested in this show. However, our cousins and their teenage daughter loved this pirate show and were even asked to participate in it! So, it might now be for everyone, but it's still a fun option.
Click here for more info on Pirate Voyage.
*New Add: Electric Bike Rental
Renting an electric bike is a fun way to explore Myrtle Beach! You can rent a bike hourly or daily with your teen.
Book an Electric Bike Rental Now
Where to stay in Myrtle Beach
*If you liked this post, it is now available as a self-guided walking tour via GPSmyCITY. Click here to download it.
Using a VPN When Traveling
VPN is short for "virtual private network." A VPN (like IPVanish) sets up a private connection between your device and whatever network you are connected to – so, no one can see your browsing data. It is important to use a VPN anytime you are connected to public Wifi (such as at a restaurant, resort, hotel, cafe, airport, etc.). This is because when you connect to a public network no matter where you are, you run the risk of a hacker grabbing your unencrypted data. Trust me, speaking from experience here…this can put a real damper on your trip if your banking, phone or email get hacked while you're traveling!
VPNs can also help you save on domestic flights, help you watch Netflix shows not available in the US and more! You can read more about using a VPN in my post "Why I Use a VPN When Traveling and at Home (And You Should Too)."
Travel Insurance
It's a good idea, no matter where your adventure takes you, to have travel insurance. You never know what might happen! Whether you get sick before your trip and can't go, or you become sick or injured while on your adventure – being covered with travel insurance is a must. Some credit card companies do provide this service (check with yours), or you can get a free quote from travel insurance companies such as RoamRight.
Which one of these activities sounds the best to you? And are there any activities you would add to this list? Let me know in the comments!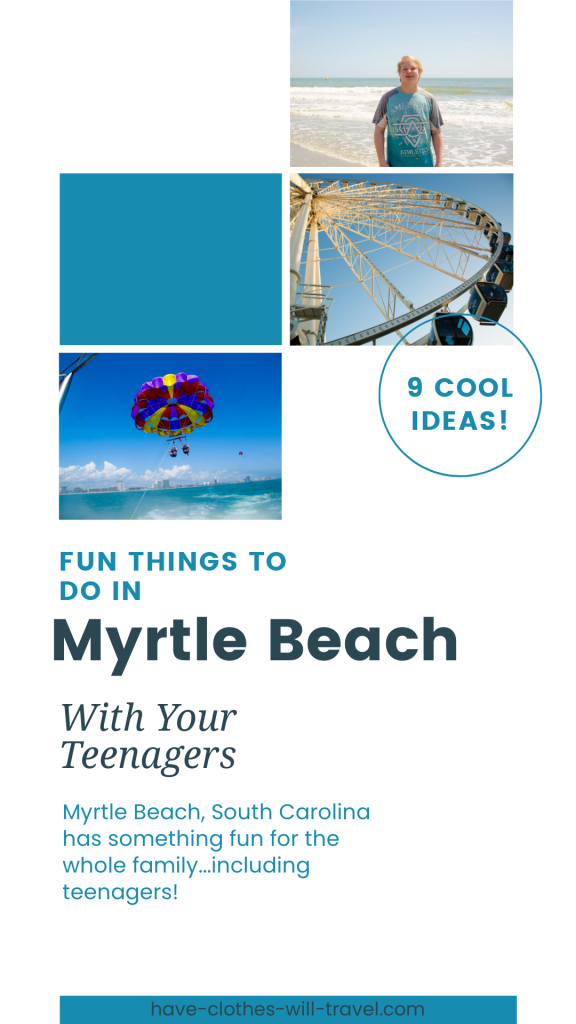 *Disclosure: some of these links are affiliate links. Meaning, if you click a link and make a purchase, Have Clothes, Will Travel gets a very small commission at no extra cost to you. Thank you for supporting the brands that make this blog possible! I am also a participant in the Amazon Services LLC Associates Program, an affiliate advertising program designed to provide a means for us to earn fees by linking to Amazon.com and affiliated sites.