Spring Brings Swans to Shiocton, Wisconsin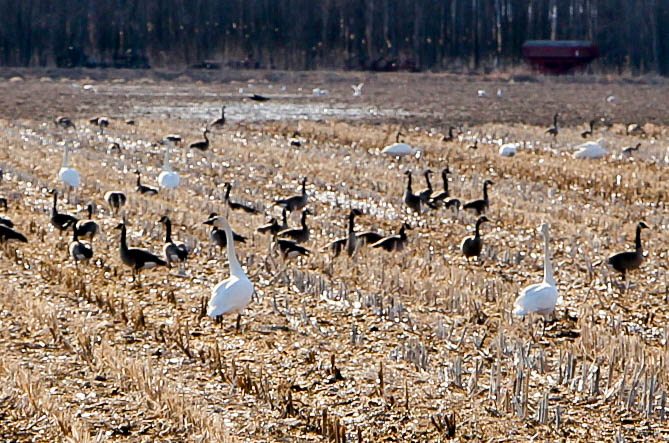 For one week every spring, my tiny hometown of Shiocton, Wisconsin becomes a pitstop for flocks and flocks of majestic swans. Entire fields will be filled with these beautiful creatures for just a few fleeting days. I was beyond excited to see while I was driving today, that they are beginning to make their return.
I had not been home at the same time as the swans for..oooh.. about 10 years. And at that time, I did not have a camera, or even a phone with a camera to snap photos of these beauties. Alas, though, on today's drive I had my camera in my bag and pulled over just in time to snap a few photos of the swans before they moved back in the field.
Granted, I have no hopes of becoming a wildlife photographer, and my zoom is not quite enough to capture these guys (they stay pretty far back in the fields), but I did want to share a few photos I was able to get. So, today's post is just a "mini" blog post. I'm going to make sure I keep my camera on me at all times this week in case I get another opportunity. If anyone is interested I'll put some swan photos at the end of next week's blog posts if I stumble on any more swan-filled fields. 🙂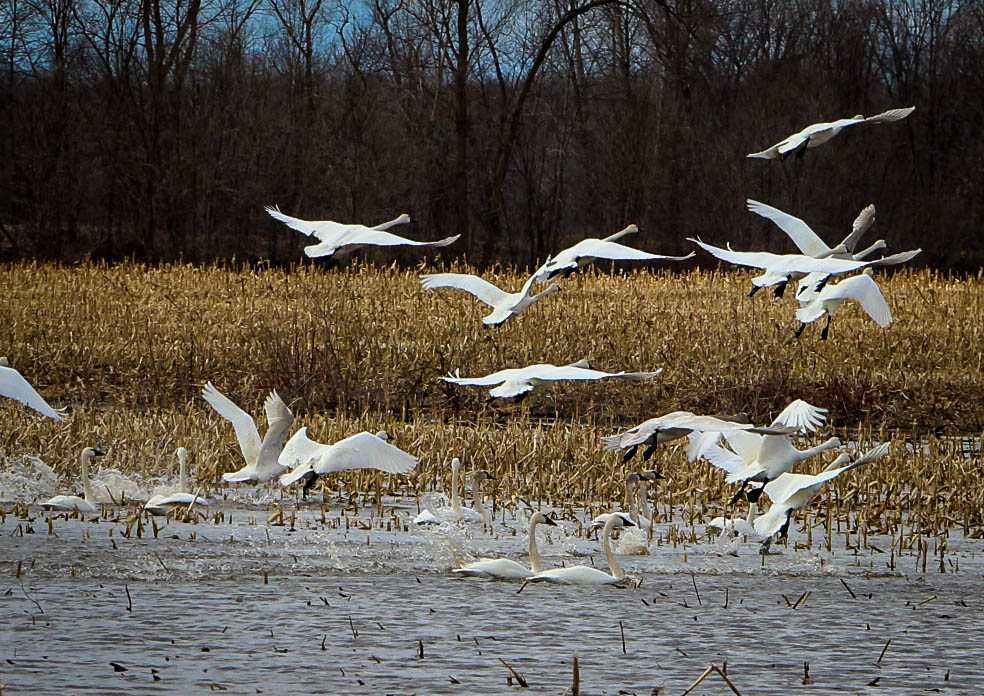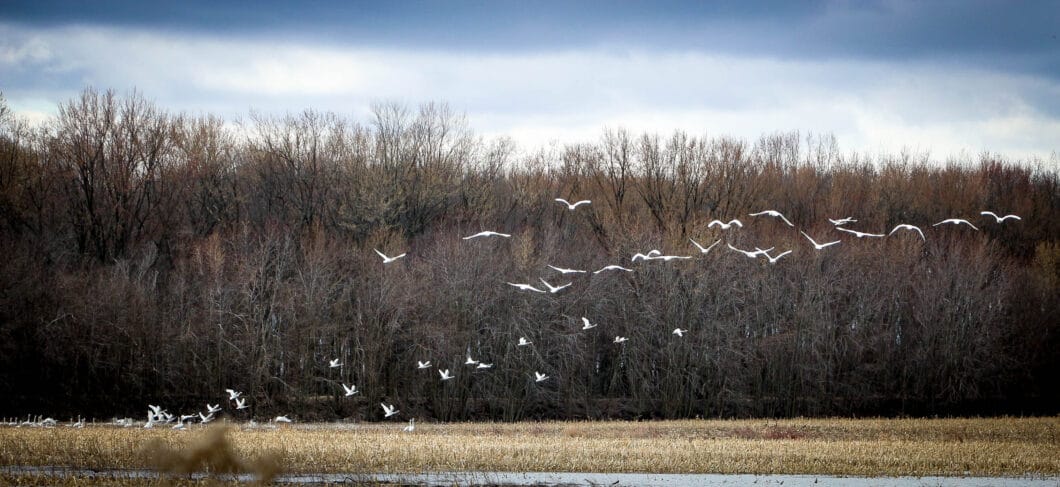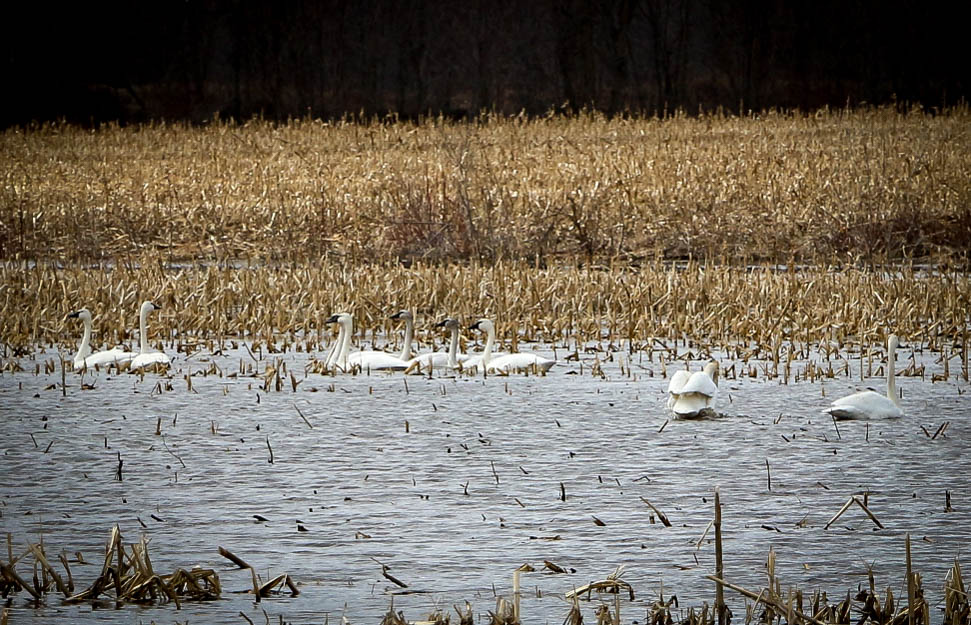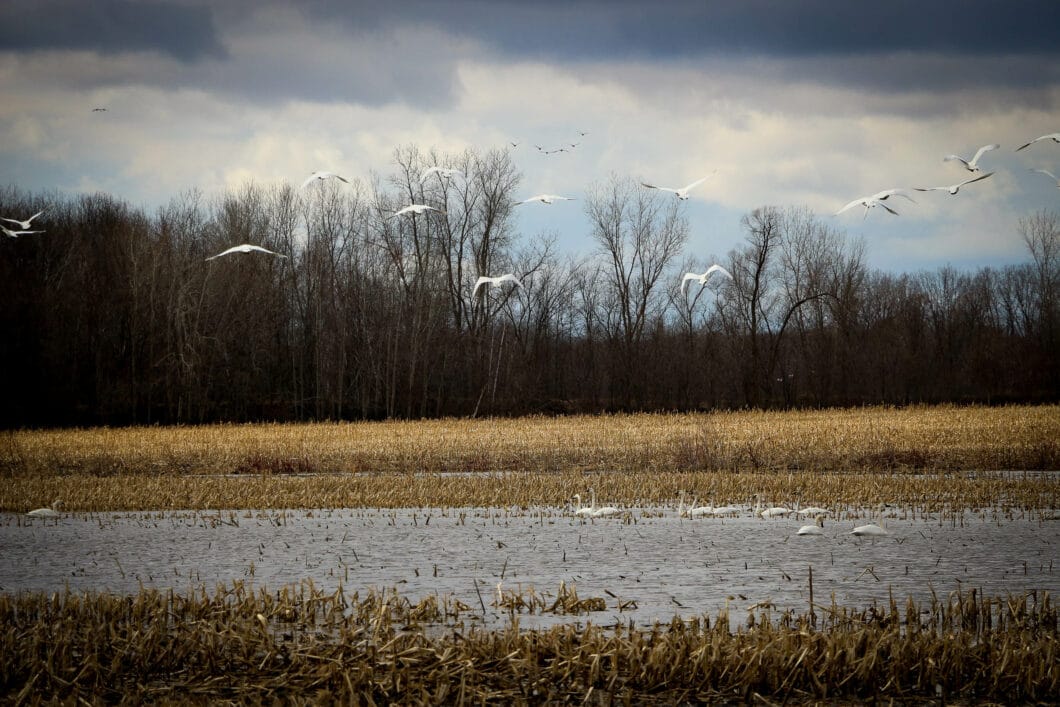 These are just a few non-swan photos I snapped too. 🙂
I wish I could say I had worn my favorite swan skirt for seeing the swans, but it's back to being pretty yucky, rainy and cold here. Last week's warm temps are nowhere to be found. So, I was back to boots and a sweater! But just for fun, here are a couple photos of my swan skirt. 🙂 I know these are technically black swans on my skirt (which I believe are only in Australia), but you still get the idea. Haha.

(Click here to see the first swan outfit post and click here to see the second.)
What does spring bring for your hometown? Does anyone else get swans passing through, too? Let me know in the comments!