Spring Capsule Wardrobe – Day 3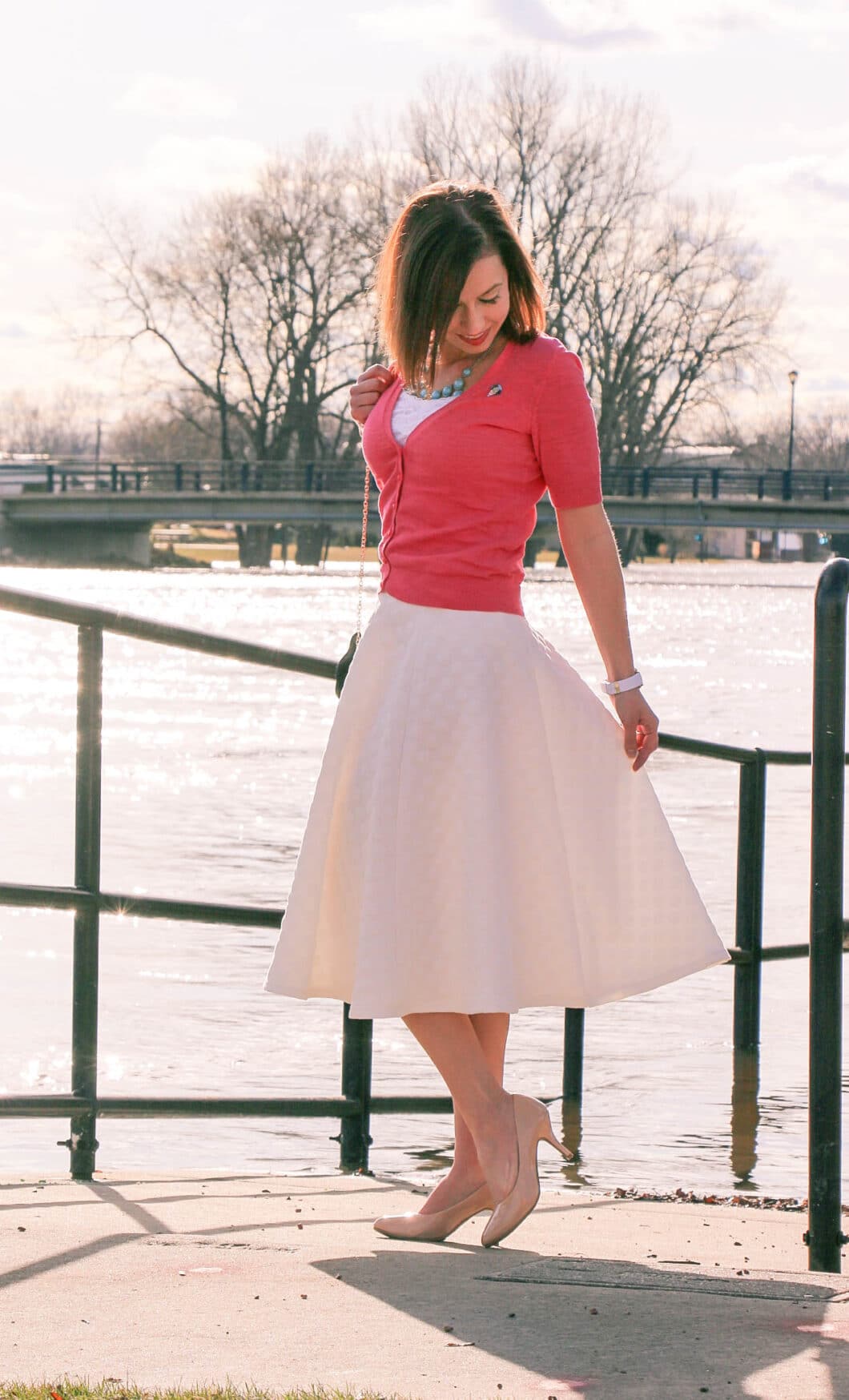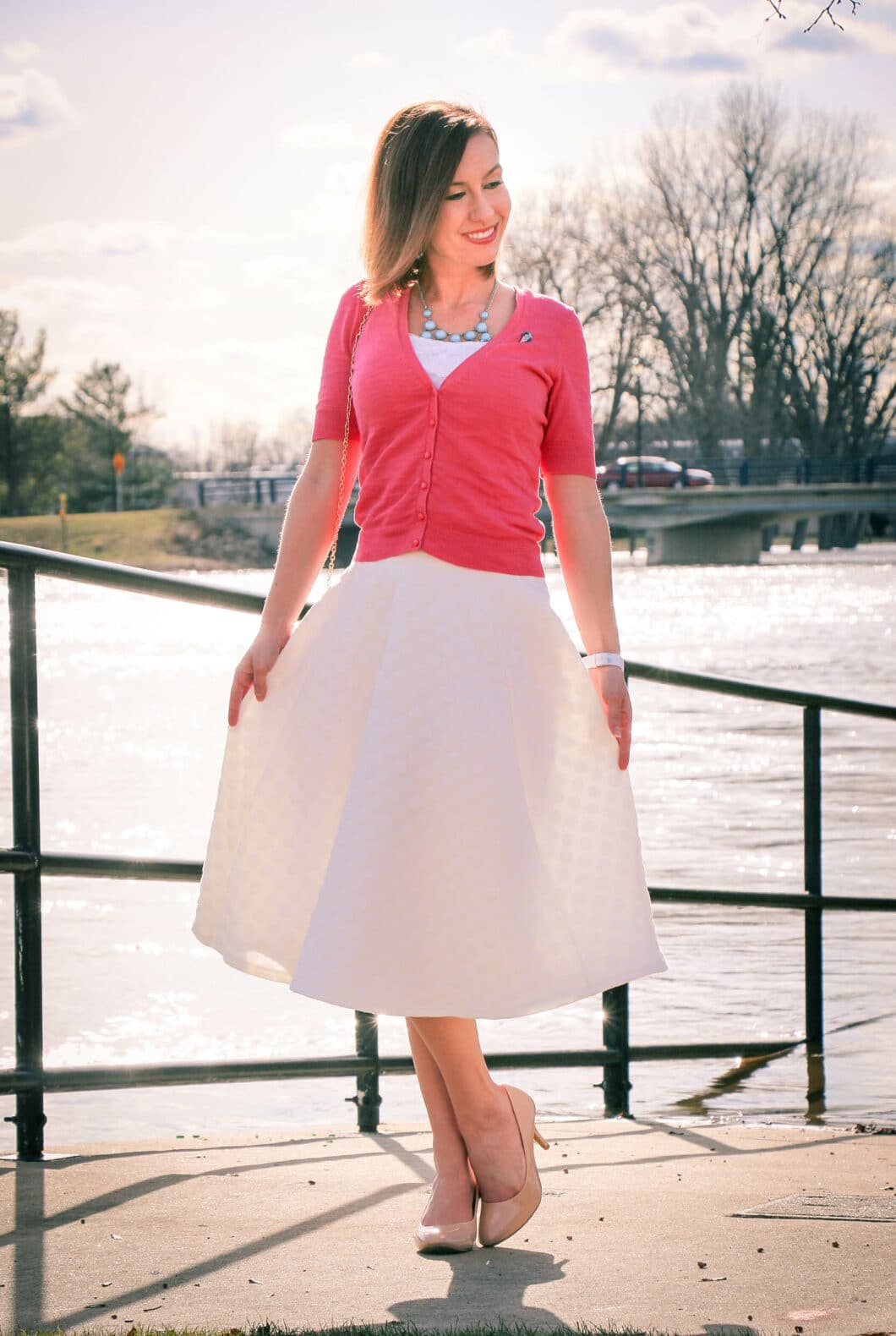 Not only does spring bring florals and bright colors, it also brings flooding to my neck of the woods. As you probably noticed in these photos, the river is super duper high and has completely submerged the little walkway I'm standing near. Don't worry, though, everyone knows how to deal with the flooding. (It seriously happens every year.) Another fun thing about spring in my area, it can turn back to winter at any given moment. Haha. As I'm typing this, the meteorologist on TV is telling me about a winter storm that is supposed to bring 6-12 inches of snow this afternoon – oh joy!
But anyways, let's talk about my third installment of my Spring Capsule Wardrobe with thredUP
(which I wore this weekend, when the weather was actually spring-like)! And if you missed my earlier installments from this week, click here & here. (Spring Capsule Wardrobe = essential pieces of clothing that can go with anything for any occasion. Thredup = an awesome, online, second-hand store with crazy affordable prices!)
This cardigan from thredUP seriously goes with everything. And as you've probably noticed, I really love this skirt! This is the only midi skirt I own that's a solid color – so, it's very easy to mix and match with anything. My husband had actually picked out for me for Christmas 2 years ago. How awesome is his taste?
You also can never go wrong with a pair of nude pumps. They, of course, go with everything…and these are also my favorites in the spring because they balance out any bright colors I might be wearing. Oh, and my favorite part, they prolong me needing to get a pedicure…thanks to the closed toes. Haha. I really don't enjoy painting my nails/toe nails or having anyone else do it either. But every spring my feet really need some TLC before they can be stuffed in a pair of open-toed shoes. 😉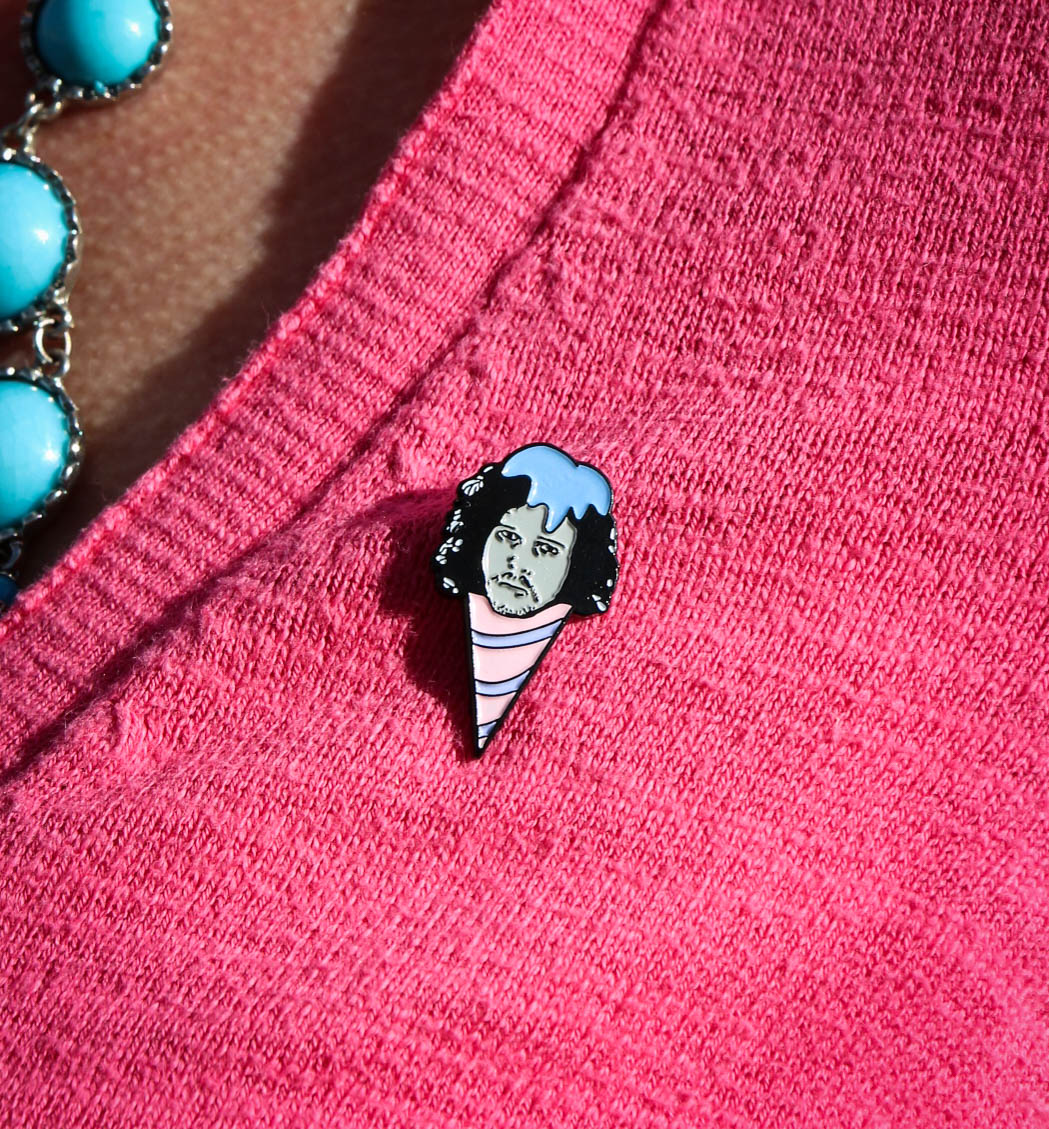 Another reason to wear my pink cardigan all the time, it matches my shiny new Jon Snow snow cone pin from MightyPop! I think I've mentioned that I'm a pretty big Game of Thrones fan, so when I saw this pin in my Instagram feed, I just had to have it. Jon Snow is my favorite (even if he knows nothing), and I thought him being portrayed in snow cone form was clever. My mom did not agree with this, though. Haha. So, Jon Snow in snow cone form may not be for everyone. *Spoiler She also pointed out that he is dead, so why would I want him on a pin? However, I am convinced that he's coming back this season! Do any other Game of Thrones fans think that, too? Let me know in the comments!
Is anyone else getting hit with a snowstorm today? Or is it just Northeast Wisconsin? Haha. Let me know in the comments too!
*Click here to see my entire spring capsule wardrobe.
Where to find it:
Cardigan: c/o* thredUP
Skirt: ChicWish (similar)
Pin: MightyPop
Purse: c/o* NewChic (Similar here)
Pumps: Amazon (similar)
Necklace: Etsy (similar)
Shop similar items:

*c/o = courtesy of, meaning the company gave me the product to be used on my blog, and I did not pay for it. All opinions are my own, and I am not being compensated for a positive review.