26 Stores Like Nasty Gal For Affordable & Trendy Clothing
Is Nasty Gal one of your favorite online sites for trendy fashion? Are you wondering if there are other stores like Nasty Gal just waiting for you to find them? Then don't worry, you are in the right place.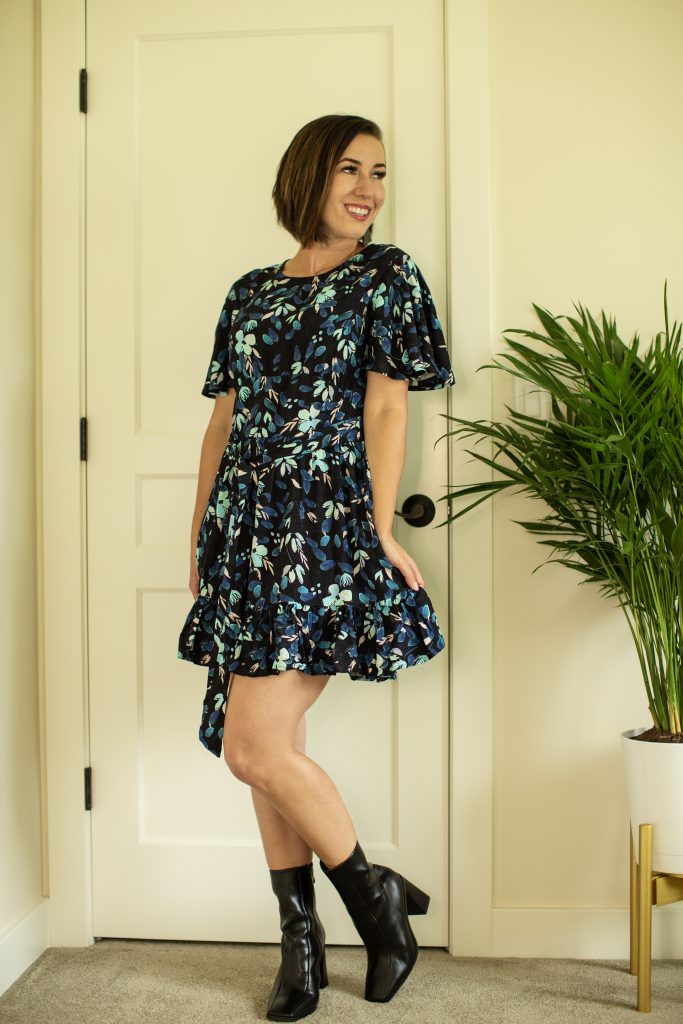 What is Nasty Gal?
Just in case you don't already know all about Nasty Gal, here is a quick overview: Nasty Gal was founded as an online shop based out of San Francisco on eBay by Sophia Amoruso in 2006. The store's popularity grew to the point that their warehouse moved several times, eventually moving their headquarters to Los Angeles.
Nasty Gal opened a brick-and-mortar store in Los Angeles in 2015, on Melrose Avenue. Nasty Gal has always attributed their success to using social media and online campaigns to bring awareness to the brand. Sadly, the brand had to file for bankruptcy in 2016, when they were purchased by the Boohoo Group in 2017.
Read next: Is Nasty Gal Legit? Honest Nasty Gal Review of Clothing, Shoes, & Accessories
So, is Nasty Gal the Same as Boohoo?
People often ask "Is Nasty Gal the same as Boohoo? No, it's not. Nasty Gal and Boohoo group are owned by the same parent company but both brands have their own buyers, and their own creative, advertising, and marketing teams. They want the companies to remain their own separate brands that appeal to different types of clientele. Boohoo is more geared toward younger trendy fashion-forward shoppers, while Nasty Gal aims to please the vintage-inspired, edgy customer who may be a little older than the Boohoo set.
Is Nasty Gal the Same as PLT?
People also want to know if Nasty Gal and PLT (PrettyLittleThing) are the same, and the answer is again, no they are not. Both companies are owned by the same parent company but the brands themselves are completely separate. PrettyLittleThing's customer base is sassy and trendy, their goal as a company is not to just anticipate trends but to create them for influencers and models alike.
So, now that we've got that all cleared up! Please find my top picks for the stores most like Nasty Gal, below! I'm happy to answer any questions anyone has in the comments at the end of the post. I also would love to know which stores like Nasty Gal are your favorite!
Best Sites Like Nasty Gal
*Disclosure: some of these links are affiliate links. Meaning, if you click a link and make a purchase, Have Clothes, Will Travel gets a very small commission at no extra cost to you. Thank you for supporting the brands that make this blog possible!
Revolve
If you are looking for a huge variety of brands and designers then Revolve might be a NastyGal alternative for you. Here you will find trendy partywear, loungewear, business wear, evening wear, shoes, accessories, make-up, and more at a variety of price points.
Forever21
If you are looking for Nasty Girl fashion in stores and online at a very reasonable price then Forever21 might be the retailer for you. No, you don't have to be in your 20s to shop there, they have clothes for all ages and body types. They also have really great prices, in-store, online, and even deeper discounts if you shop in their app.
ASOS
ASOS is a United Kingdom-based business with lots of fashionable apparel for men and women. They have a wide selection of clothing for both petite and plus-sized women.
If you love Nasty Gal for its vintage fashion, then you should check out the marketplace on ASOS. You can find authentic vintage clothing from the '90s, Y2K, luxury vintage, and more.
Reformation
Reformation is the place to find sustainable designer clothing. They offer jeans, tops, sweaters, shoes, and even wedding dresses and it is all sustainably made. In fact, you can see how sustainable each item on the website is by looking at its sustainability impact. Reformation is a bit more expensive than the offerings you will find on the Nasty Gal site, but you know the items you purchase are not harmful to the environment. (Note: they are on average, more expensive than Nasty Gal, though.)
Lulu's
If you are looking for feminine style then Lulu's may be the retailer for you. Lulu's offers a huge selection of clothing and accessories. From classic wardrobe pieces for a capsule wardrobe, all the way to formal wear and wedding gowns Lulu's has it all. Since Lulu's offers shoes, handbags, and accessories you can design and purchase your whole outfit in one place!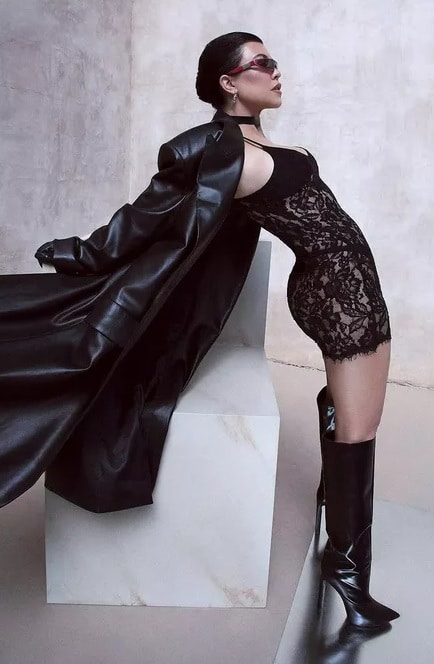 Boohoo
As previously mentioned Boohoo is owned by the same company as Nasty Gal, and you will find a lot of great trendy pieces there that you will love if you like the vibe of Nasty Gal. Boohoo aims to add at least 100 new items to their site every day so there is always a fresh selection to choose from. (They also have a great collection with Kourtney Kardashian Barker!)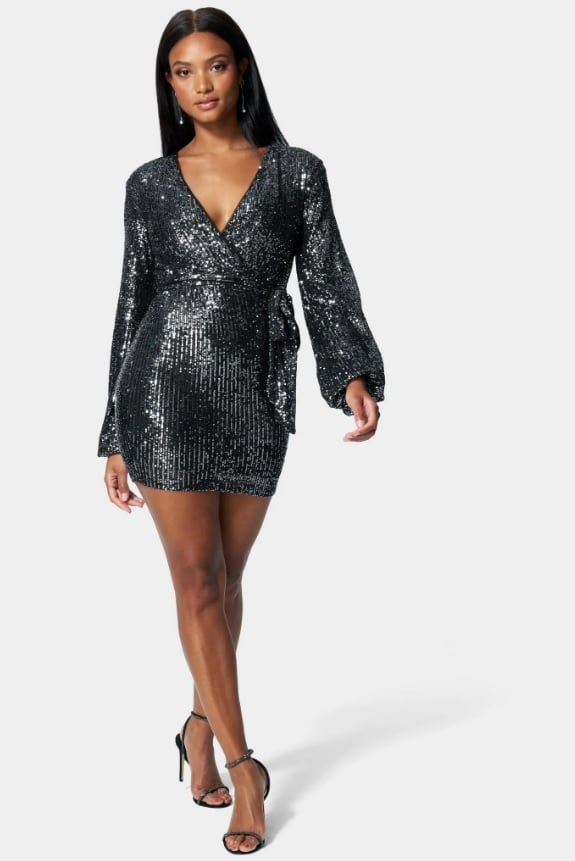 Bebe
Bebe is another fast fashion online retailer like Nasty Gal that you will love. Denim dresses, special occasion dresses, sleepwear, shoes, and accessories can all be found on the site. They frequently offer incredible sales, up to 70% off sometimes, and there is free shipping on orders of $100 or more.
Topshop
Topshop is a British brand that previously had stores in several countries including the US, Canada, and Europe, however, they are now only available through Nordstrom and ASOS.
Topshop offers trendy right now fashion as well as more timeless pieces for a capsule wardrobe for women of all shapes and sizes. They even have a maternity line and the Topman line for the fashionable men in your life.
Anthropologie
Anthropologie offers a lot of beautiful dresses similar to those that you might find at Nasty Gal. You can find breezy summer styles, career chic suits, and even bridesmaid, and wedding dresses at Anthropologie. You can also find accessories, shoes, beauty and wellness products, as well as items for your home and garden.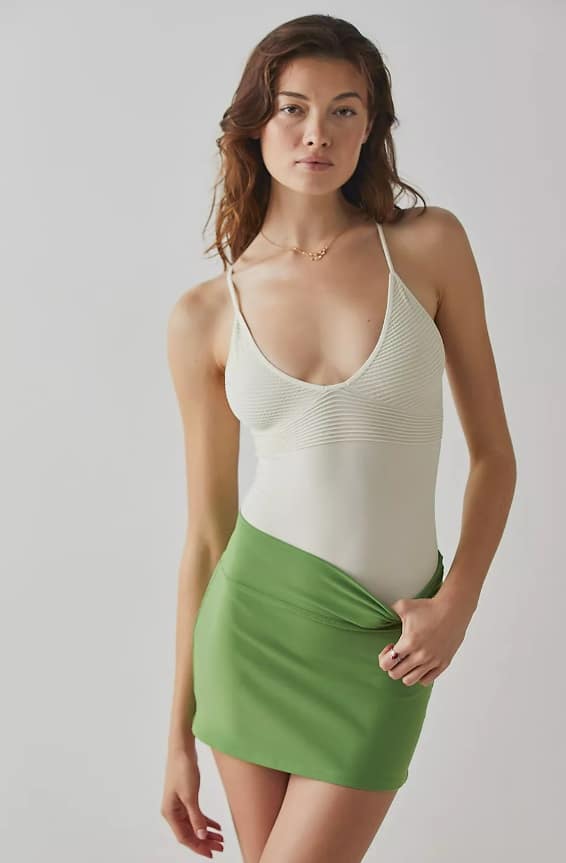 Free People
If you are looking for bohemian women's apparel, comfy tees, or prairie dresses then check out the Free People website. This American clothing company also offers accessories, shoes, and a beauty and wellness category with makeup, skincare, and aromatherapy products. Make sure you check out their app for additional savings on your purchases!
Storets
Storets is an online fashion retailer like Nasty Gal that offers a lot of bright colors and fun prints. You can find dresses for a night out as well as swimwear, blouses, blazers, pants, shoes, jewelry, and handbags. Once you pick your favorites from Storets make sure you snap a picture and post it on social media with @storets, or #storetsOnMe. This can be a fun way to find new styles and pieces you would like to have as well!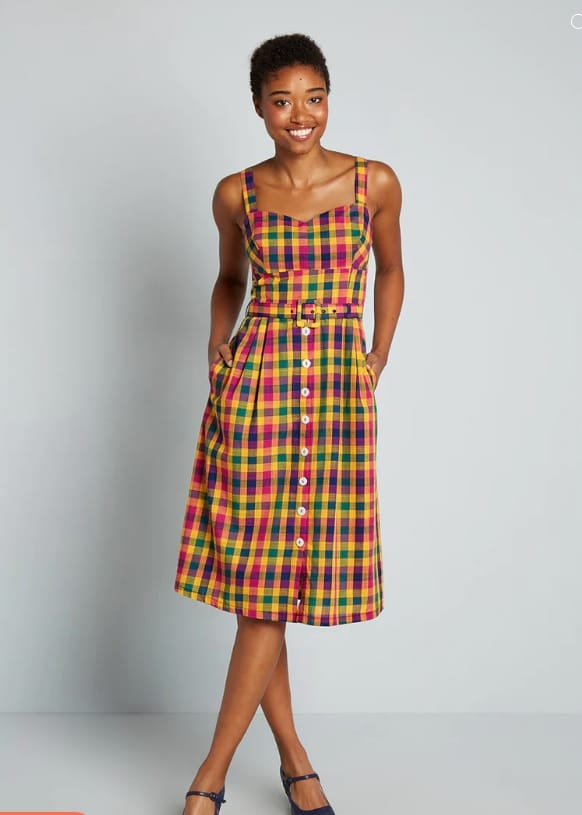 ModCloth
If vintage fashion is your style but you prefer new clothing then Modcloth might be the store that you are looking for. With trendy styles inspired by the 50s, 60s, and beyond here you will find a wealth of retro and indie clothing. This online retailer offers a lot of one-of-a-kind items that you won't find anywhere else for very reasonable prices. They also offer an extensive range of sizes for you to choose from.
Mango
If you like Nasty Gal but you need clothing that is more geared for tropical climates and summer weather then Mango is the online retailer for you. Based out of Barcelona, Spain they have beautiful summer styles available year-round.
Mango is also the place to go if you like neutral tones and timeless pieces that you will be able to wear for years to come. They also offer a men's, teens, and children's clothing line so you can find all of your clothing needs in one place.
Pixie Market
Pixie Market is your online NastyGal-like retailer for ready-to-wear fashion that is on trend while also selling timeless pieces that you can wear for years to come. You can find business attire, dresses for a night on the town, outerwear, loungewear, accessories, and more. If you are looking for designs that you won't find everywhere else then Pixie Market is the place for you.
All Saints
All Saints is a British online retailer that is available in certain brick-and-mortar locations across the world. All Saints has clothing lines for women and men that includes clothing, accessories, shoes, and leather jackets in all of the latest trending styles as well as items that you can wear for years to come like leather jackets. All Saints strives to offer sustainable and eco-friendly designer lines.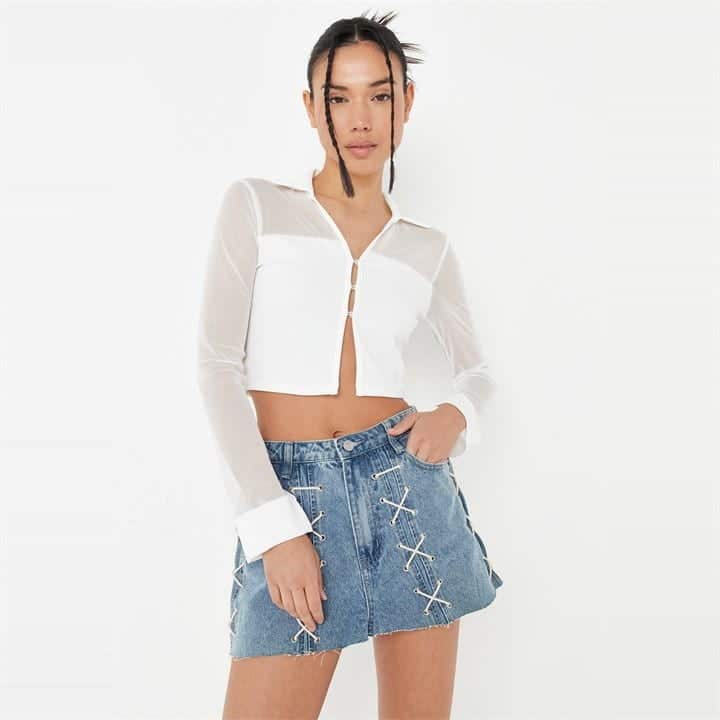 MissGuided
Missguided is a UK-based online retailer where you can find the hottest new trends as well as classic pieces and staples like jeans and t-shirts that you will wear for years to come.
Missguided enjoys collaborating with influencers and bloggers and you can see this in some of their offerings. They also have design lines with high-profile companies like Playboy that you are sure to enjoy.
PrettyLittleThing
PrettyLittleThing is another online retailer that is owned by the same parent company as Nasty Gal and chances are if you like Nasty Gal you will like the clothing you find here as well. They offer everything from form-fitting dresses and jumpsuits to stylish leisure wear. They also offer amazing discounts from time to time where you can get as much as 50% off sitewide! PLT is also a great place to find the newest designers on the market.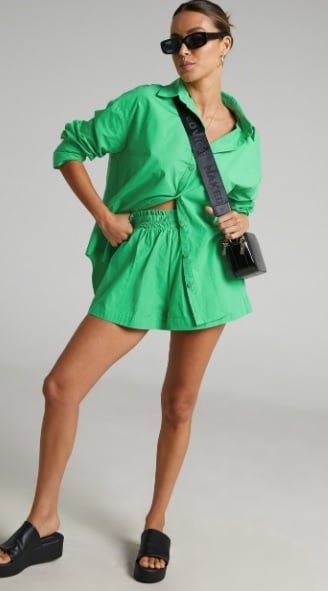 Showpo
Showpo is an Australian-based online retailer that offers a lot of trendy Instagram styles for you to choose from to add to your wardrobe. In addition to offering currently trending brands in apparel, accessories, and shoes, they also have some very affordable wedding attire for brides, bridesmaids, and wedding attendees!
Urban Outfitters
Urban Outfitters is an American retailer based in Philadelphia where you can shop online or at their brick-and-mortar stores in the USA. Urban Outfitters has a wide selection of trendy styles for women and men, and there is zero chance that you aren't going to find something that you just have to have! Urban Outfitters also offers some really nice items for your home, like bedding, lighting, rugs, and more.
Salty Crush
If you like the bohemian styles that you can find at Nasty Gal, you may also like the clothing that Australian retailer Salty Crush has to offer. Salty Crush offers dresses and breezy comfortable pants, tops, and accessories for women of all sizes, and purchases over $100 ship worldwide for free!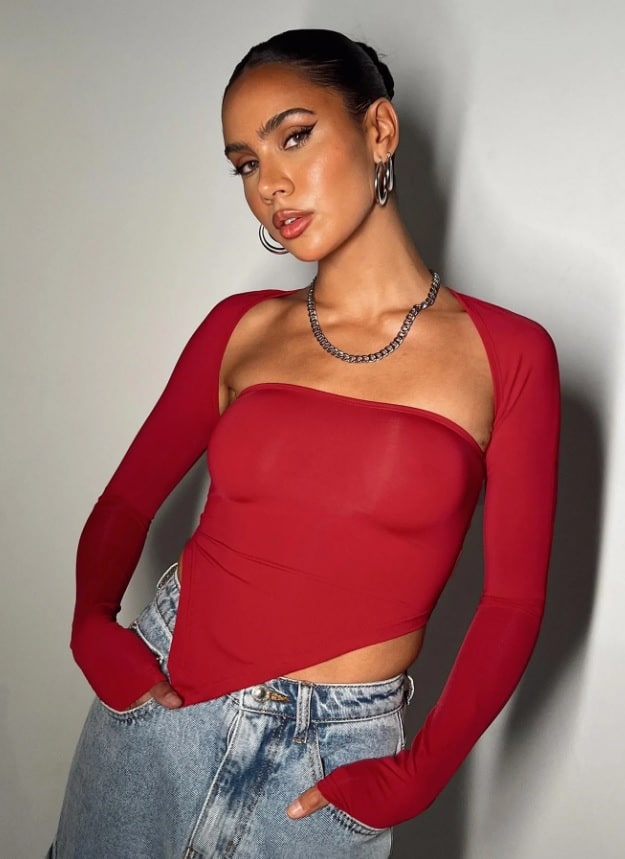 Princess Polly
Want to find the same styles that your favorite fashion influencers are wearing? Then you'll love Princess Polly! Not only do they have an amazing selection of great pieces for you to choose from, but you can also shop by who your favorite influencers are. Whether you are looking for an outfit for a night on the town or something to wear for a weekend of relaxing you can find it here.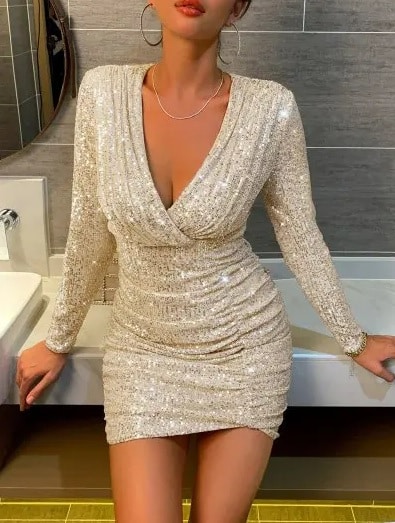 Zaful
If you like Nasty Gal fashion and quality but need to be a little more mindful of your budget then Zaful is the online retailer for you. Based out of Hong Kong, Zaful has dresses, tops, bottoms, swimwear, coats, men's wear, shoes, and accessories in a wide variety of sizes at amazing prices. Make sure you sign up for their app, for even more discounts!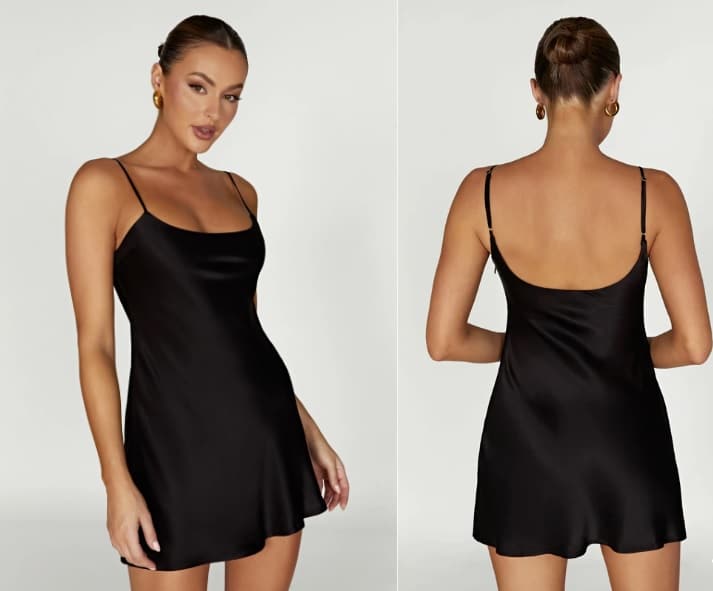 Meshki
Meshki is a great place to find dresses, tops, pants, swimwear, athleisure wear, and lingerie that are on the cutting edge of fashion and at great prices too. You can shop by pieces that have been on Instagram, and there is also a "spotted in" section of the website where you can see celebrities wearing clothing they bought from Meshki.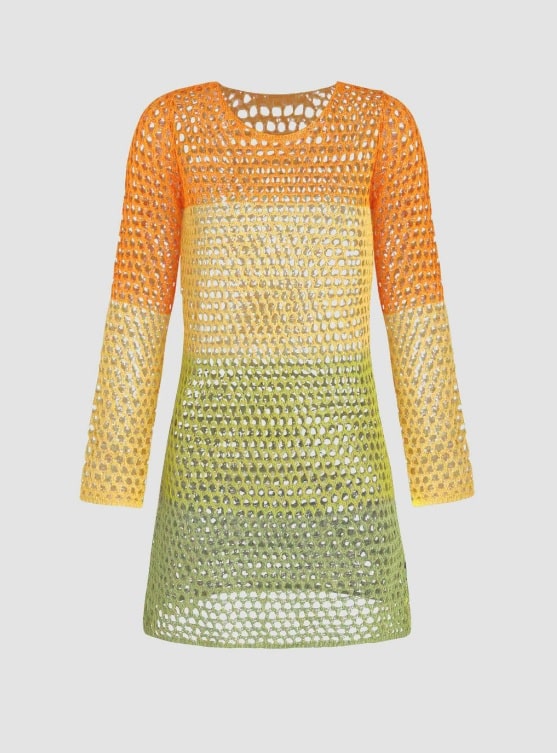 Cider
Cider is an online clothing retailer that believes women of all sizes should feel beautiful and be as on-trend with fashion as they want to be. They offer a variety of sizes, and you can shop by "mood" like hot, k-pop, grunge, or dreamy. They have tops, bottoms, dresses, swimwear, lingerie, matching sets, accessories, outerwear, and lingerie. Make sure to register your email on the site for some additional savings.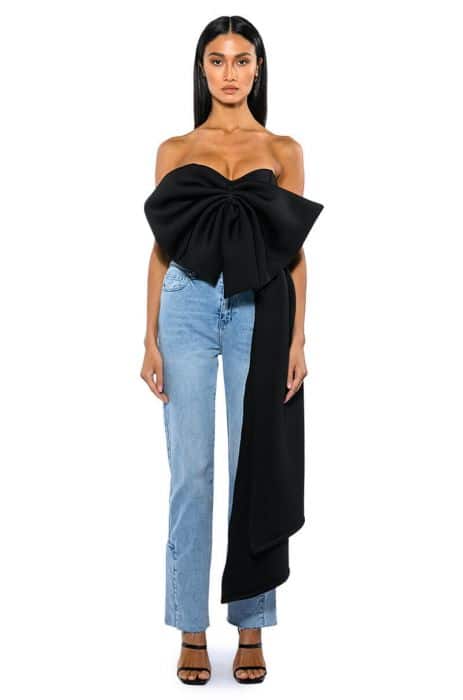 Akira
If you are looking for clothing that makes a statement and turns heads then Akira is the place for you. Akira offers eye-popping and trendy styles from a wide variety of designers. If you are looking for dresses, tops, shoes, and jackets that make sure all eyes are on you this is the place for you.
Tobi
This USA-based online retailer is the place to shop if you are looking for dresses. From short, flowy summer dresses, to wedding dresses, and evening gowns Tobi has an excellent selection to choose from and great prices too. They also have denim, corsets, crop tops, sweatshirts, rompers, accessories, and shoes so you can design a complete look.