6 Must-Haves From Gap for a Stylish & Comfortable Summer Wardrobe
After more than a year of being stuck at home in our PJs, summer is coming as welcome relief to many of us… as it looks like things will resemble something closer to "normal." I'm dusting off my "real" clothes and trying to remember how to wear lipstick again…
However, I'm still not ready to give up just how COMFORTABLE I have been in loungewear this last year. My summer wardrobe is incorporating far more comfy pieces than dressy/trendy. I want to look nice, without sacrificing comfort.
That's where Gap comes in! Their selection of summer items is cute and stylish, but most importantly, their clothing is comfortable.
6 Summer Must-Haves From Gap
*Disclosure: some of these links are affiliate links. Meaning, if you click a link and make a purchase, Have Clothes, Will Travel gets a very small commission at no extra cost to you. Thank you for supporting the brands that make this blog possible!
1.) Linen Boyfriend Shirt
I am all about linen boyfriend shirts! They're comfortable to wear in the heat and will help keep the sun off your skin while looking nice. They make great travel shirts too. I wore my favorite one for my adventures in Egypt and Jordan and highly recommend investing in one. (Just be prepared to steam or iron it, though. While linen is fantastic… it wrinkles super easily.)
2.) Wide-Leg Pull-On Pants
These wide-leg pants with an elasticized waist are the perfect way to gradually start leaving your favorite holey sweatpants in your dresser drawer and start wearing "real" pants again. They are super comfortable, but when paired with a fitted top, are nice enough to wear out and about this summer!
3.) V-Neck Tiered Midi Dress
Tiered midi dresses and mini dresses are everywhere this summer! I, personally, love this style of dress. It's a universally flattering shape that looks nice without being overly dressy. Plus, these dresses are loose-fitting, breathe well and are perfect for warm summer weather!
4.) Straw Hat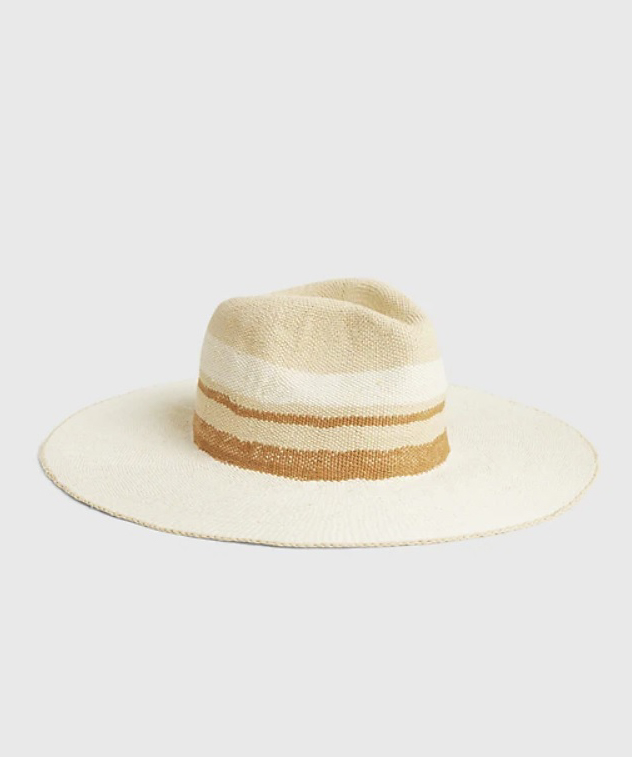 The perfect way to complete any of the looks above is with a cute straw hat! This is the perfect stylish way to protect your noggin from getting burnt this summer (especially if you're like me and terrible about reapplying your sunscreen throughout the day).
5.) Straw Tote Bag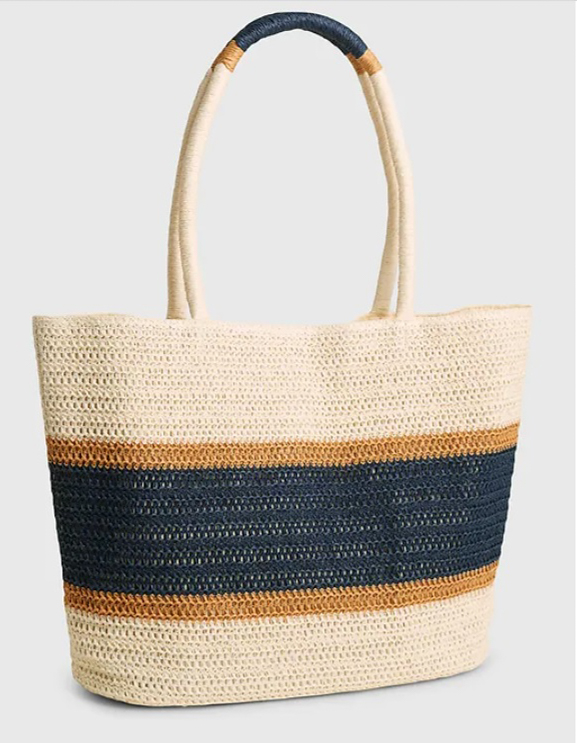 Oh! And if the hat isn't enough cuteness, this straw bag is the icing on the cake! Perfect for running errands or a day at the beach.
6.) Bunny-Tie Bandeau Bikini Top & High-Leg Bottoms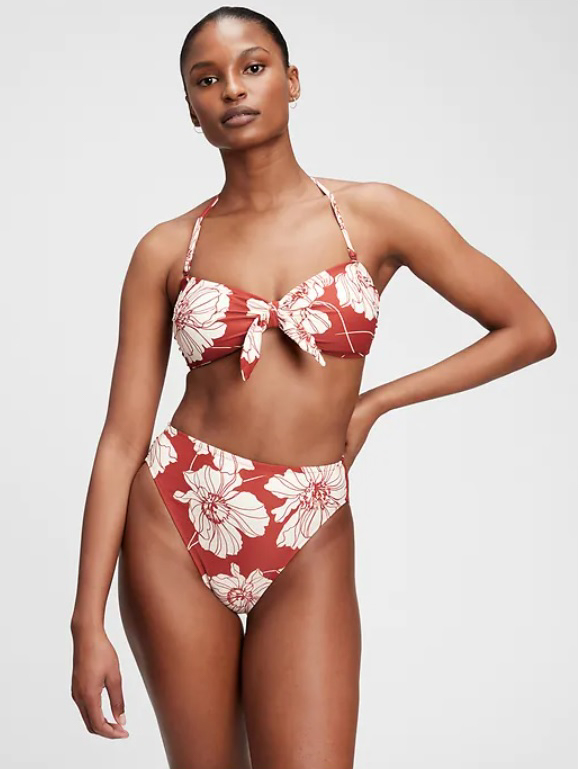 No summer wardrobe is complete without a cute bikini. I love bikinis that have high-waisted bottoms. Plus, the floral print and color of this bikini is just too pretty to pass up.
Bonus: Summer Must-Have From Gap – Tie Dye Exercise Capris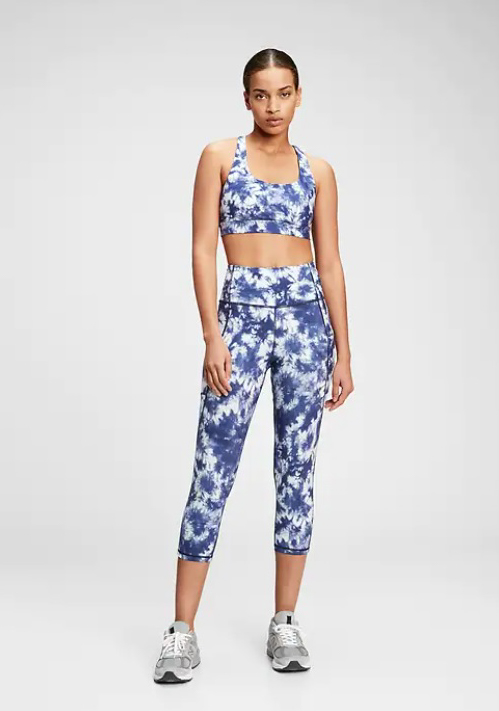 Tie-dye is also having a moment this summer. I love this – especially when it comes to my exercise gear. This isn't going to be limited to being worn in the summer, though. I'll be wearing my tie-dye workout gear allllll year long!
What are your summer must-haves from Gap? Let me know in the comments!