The Prettiest Natural Attractions to See in Each of the 50 U.S. States
From towering mountains and pristine lakes to rugged coastlines and mysterious caves, these awe-inspiring destinations beckon adventurers, nature enthusiasts, and wanderers alike. In this article, we're uncovering the prettiest natural attractions that define America's diverse and stunning landscape in all 50 U.S. States.
Whether you seek the grandeur of the Grand Canyon, the serene beauty of Acadia National Park, or the magical allure of Yellowstone's geothermal wonders, join us as we showcase the extraordinary beauty that awaits in every corner of this vast and diverse nation.
Alabama: Little River Canyon National Preserve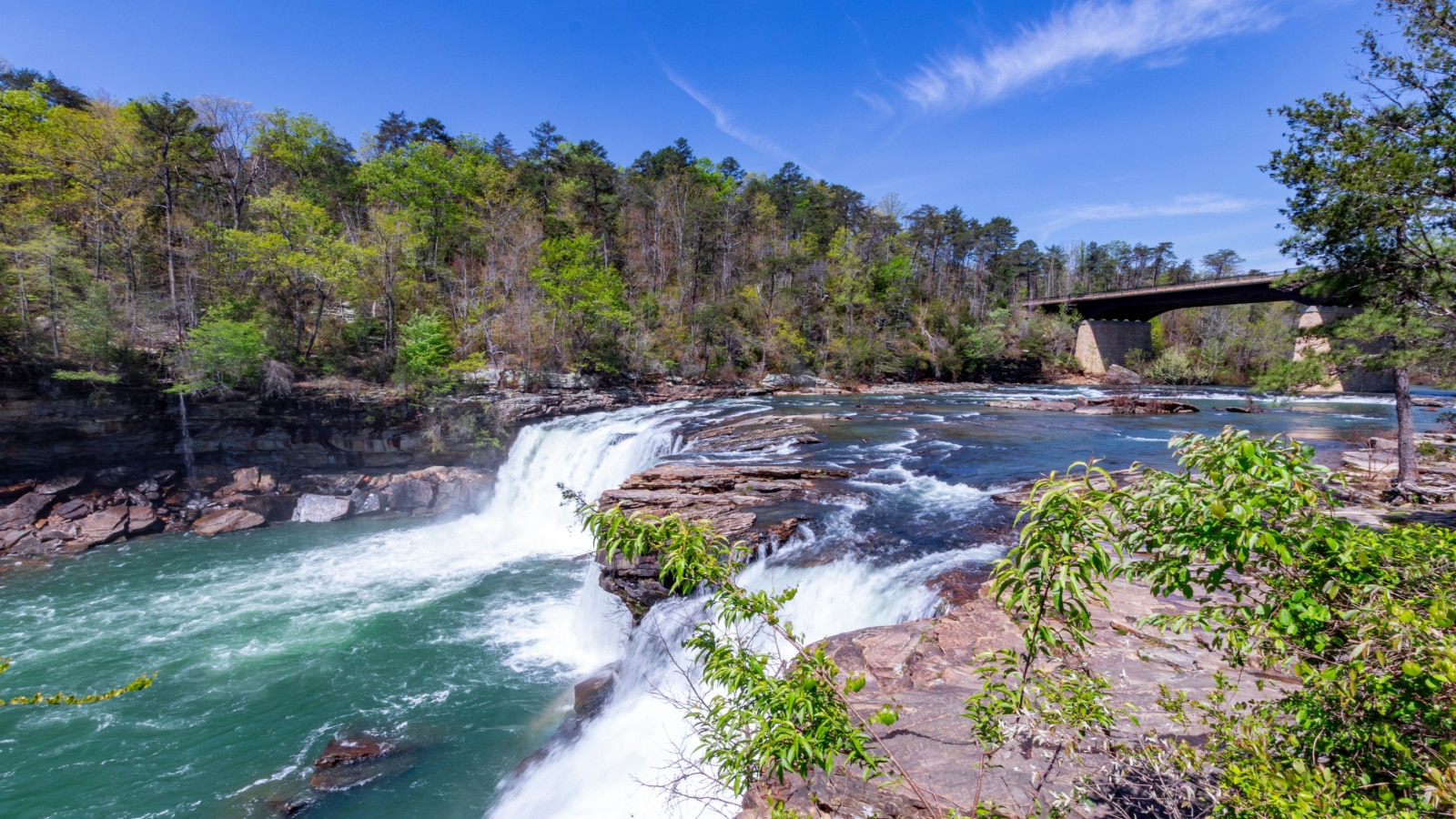 Located in northeastern Alabama, this preserve features Little River winding through a deep sandstone canyon, creating picturesque waterfalls, rapids, and pools. Hiking trails offer stunning views of the canyon and its unique sandstone cliffs.
Alaska: Denali National Park and Preserve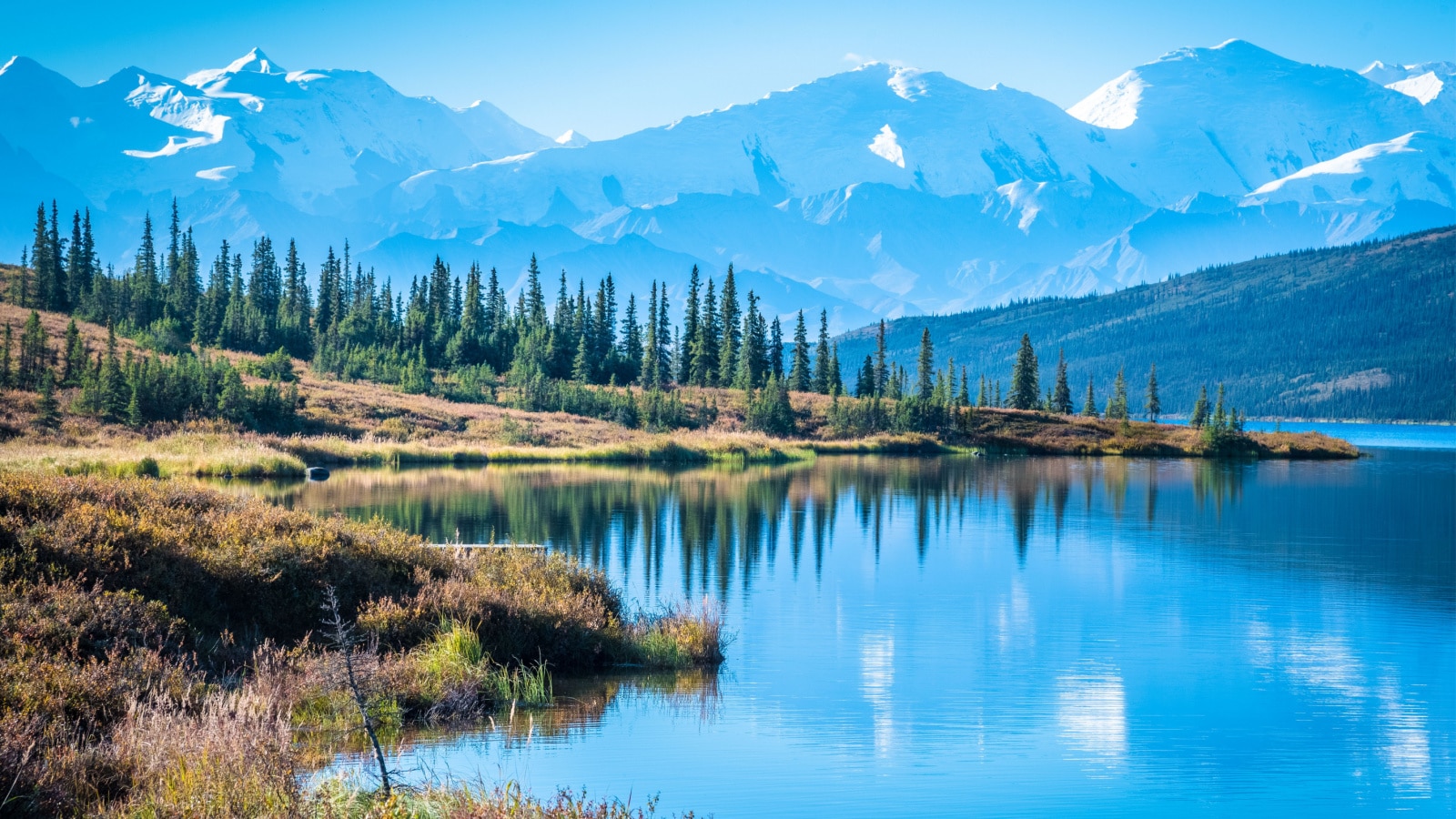 Situated in central Alaska, this vast park encompasses six million acres of wilderness, including North America's highest peak, Denali (formerly known as Mount McKinley). Visitors can explore diverse landscapes, from tundra to taiga, and might spot iconic wildlife such as grizzly bears, wolves, and moose.
Arizona: Grand Canyon National Park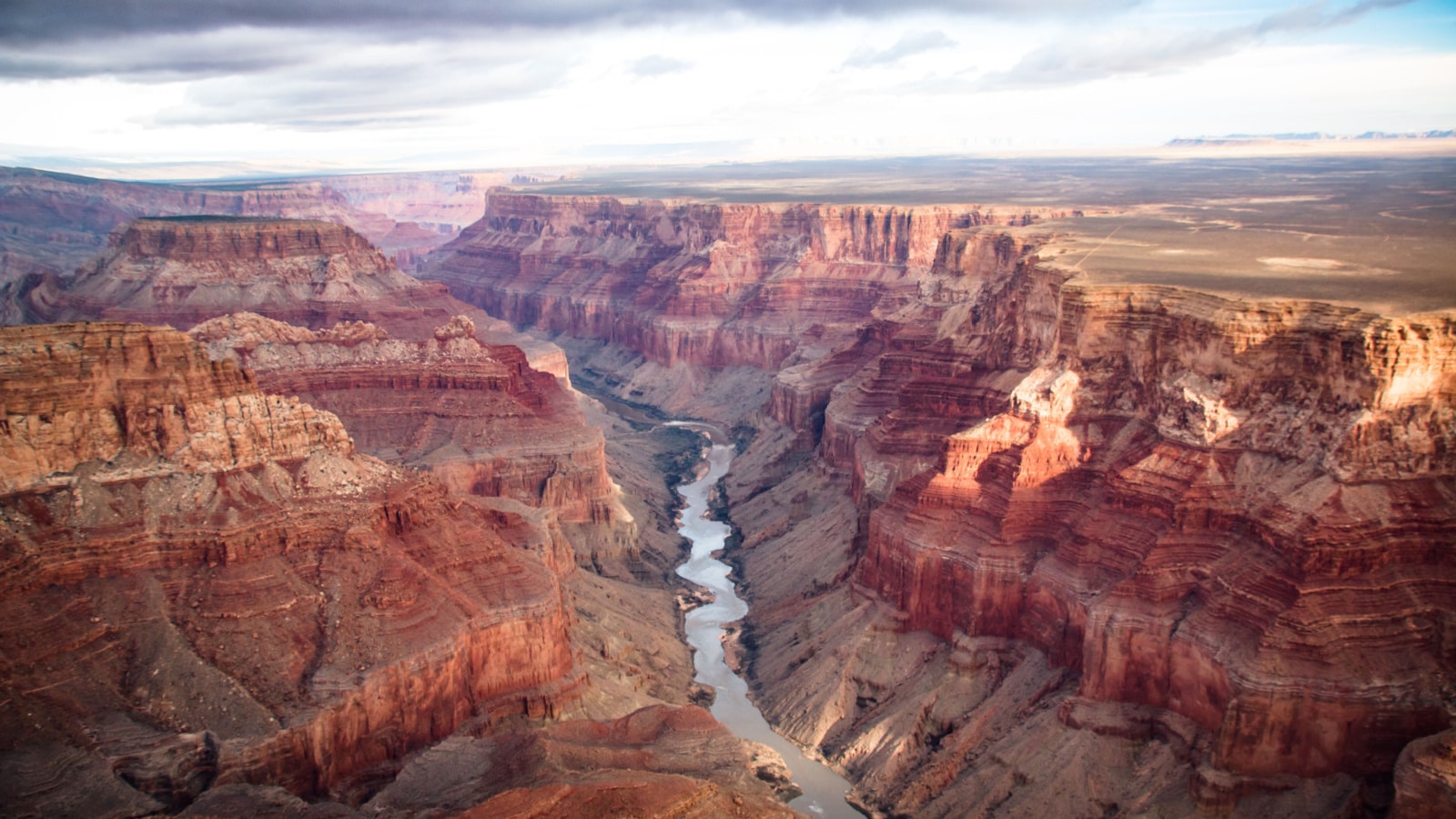 One of the most famous natural wonders in the world, the Grand Canyon is located in northern Arizona. Carved by the Colorado River, the canyon showcases awe-inspiring vistas and vibrant geological layers, drawing millions of visitors each year.
Arkansas: Buffalo National River
Running through the Ozark Mountains, the Buffalo National River is America's first designated national river. It offers excellent opportunities for canoeing, hiking, and wildlife watching amidst towering bluffs and lush forests.
California: Yosemite National Park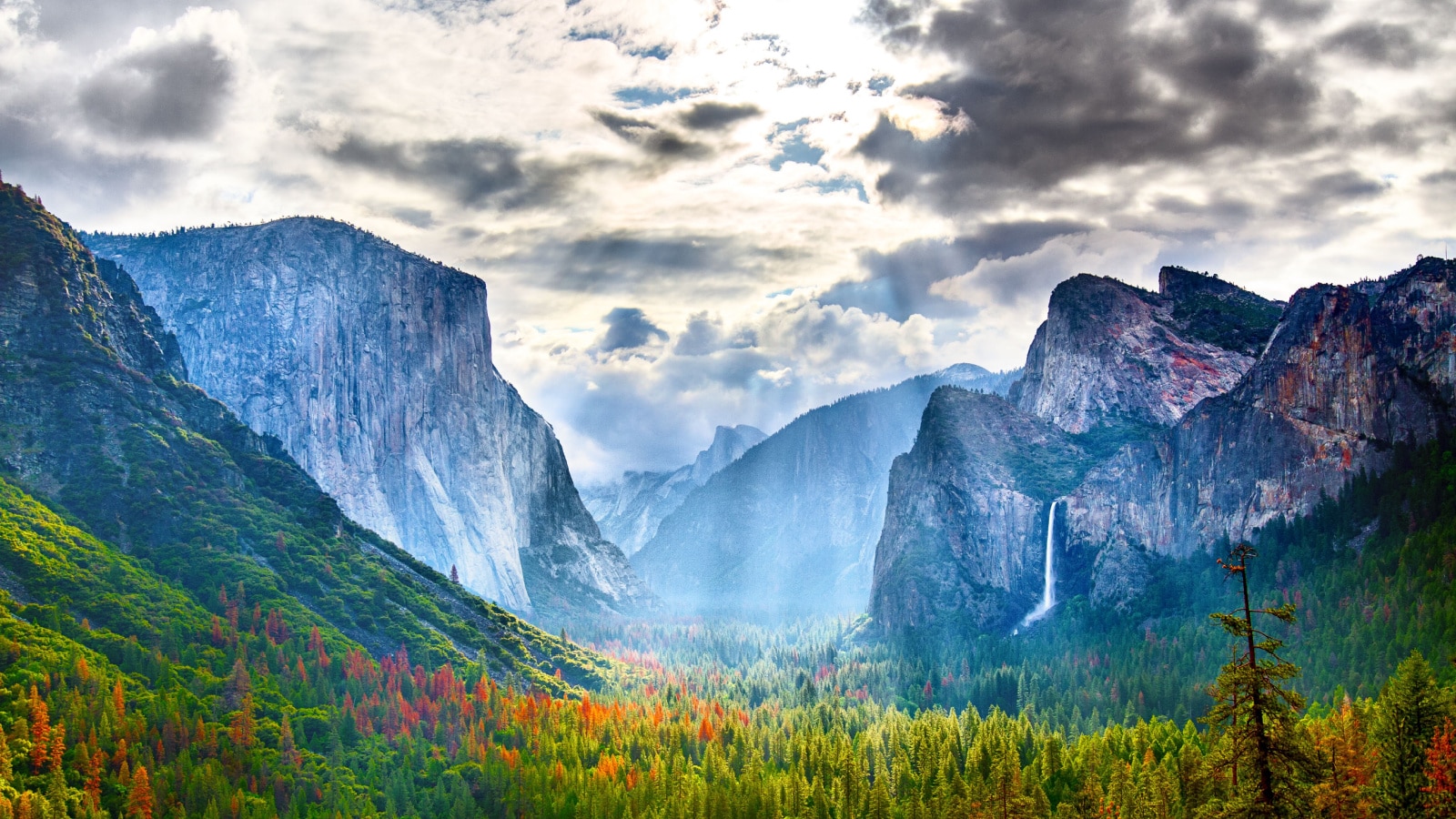 Situated in the Sierra Nevada Mountains, Yosemite is renowned for its towering waterfalls, ancient giant sequoia trees, granite cliffs like El Capitan and Half Dome, and diverse ecosystems, making it a mecca for outdoor enthusiasts and photographers.
Colorado: Rocky Mountain National Park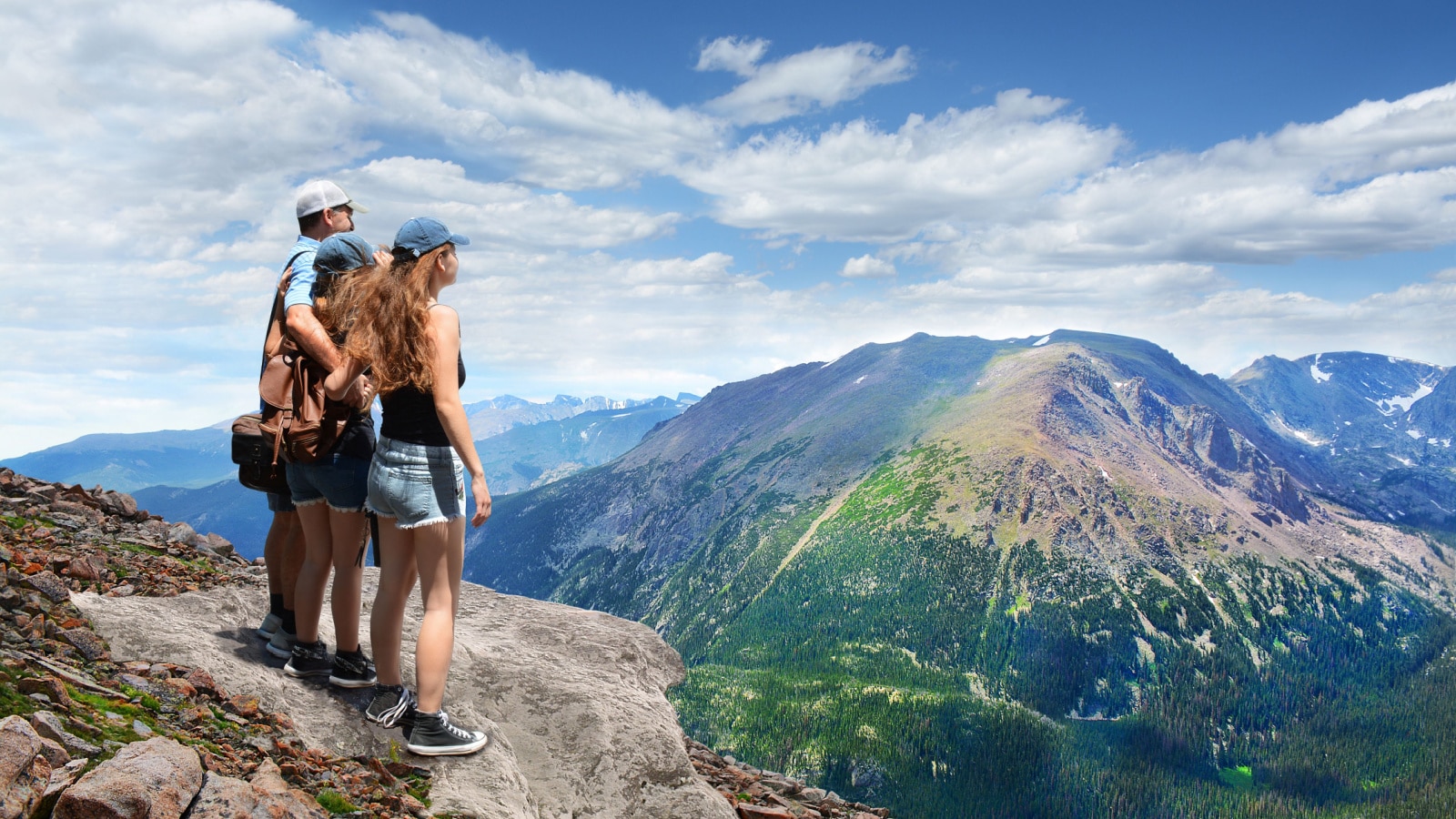 Located in north-central Colorado, this park showcases majestic mountain peaks, alpine lakes, and abundant wildlife. Visitors can explore hiking trails, enjoy scenic drives, and experience the breathtaking beauty of the Rocky Mountains.
Connecticut: Kent Falls State Park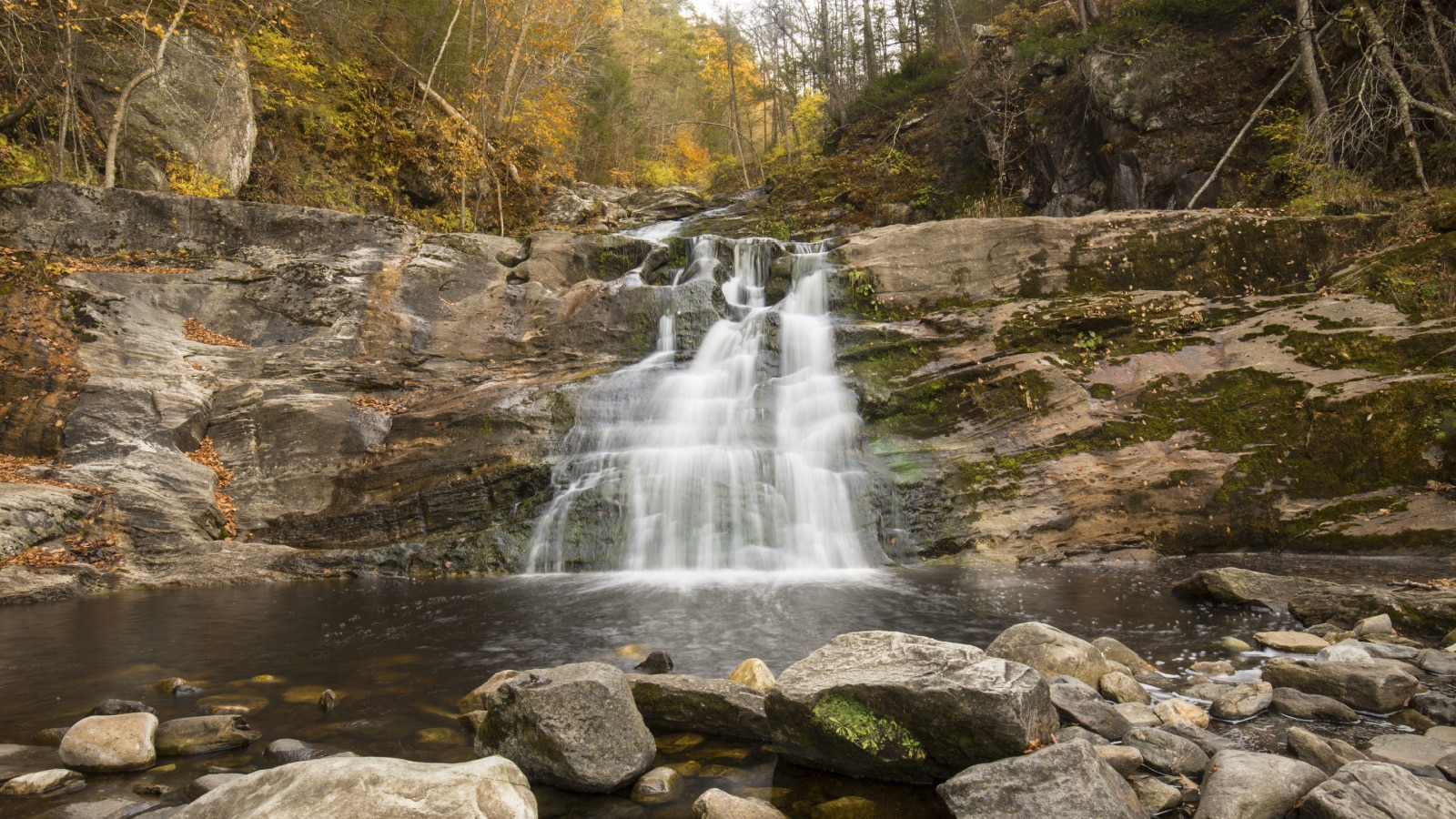 Nestled in the northwest corner of Connecticut, this park features a series of cascading waterfalls and picturesque hiking trails through the forested Litchfield Hills.
Delaware: Cape Henlopen State Park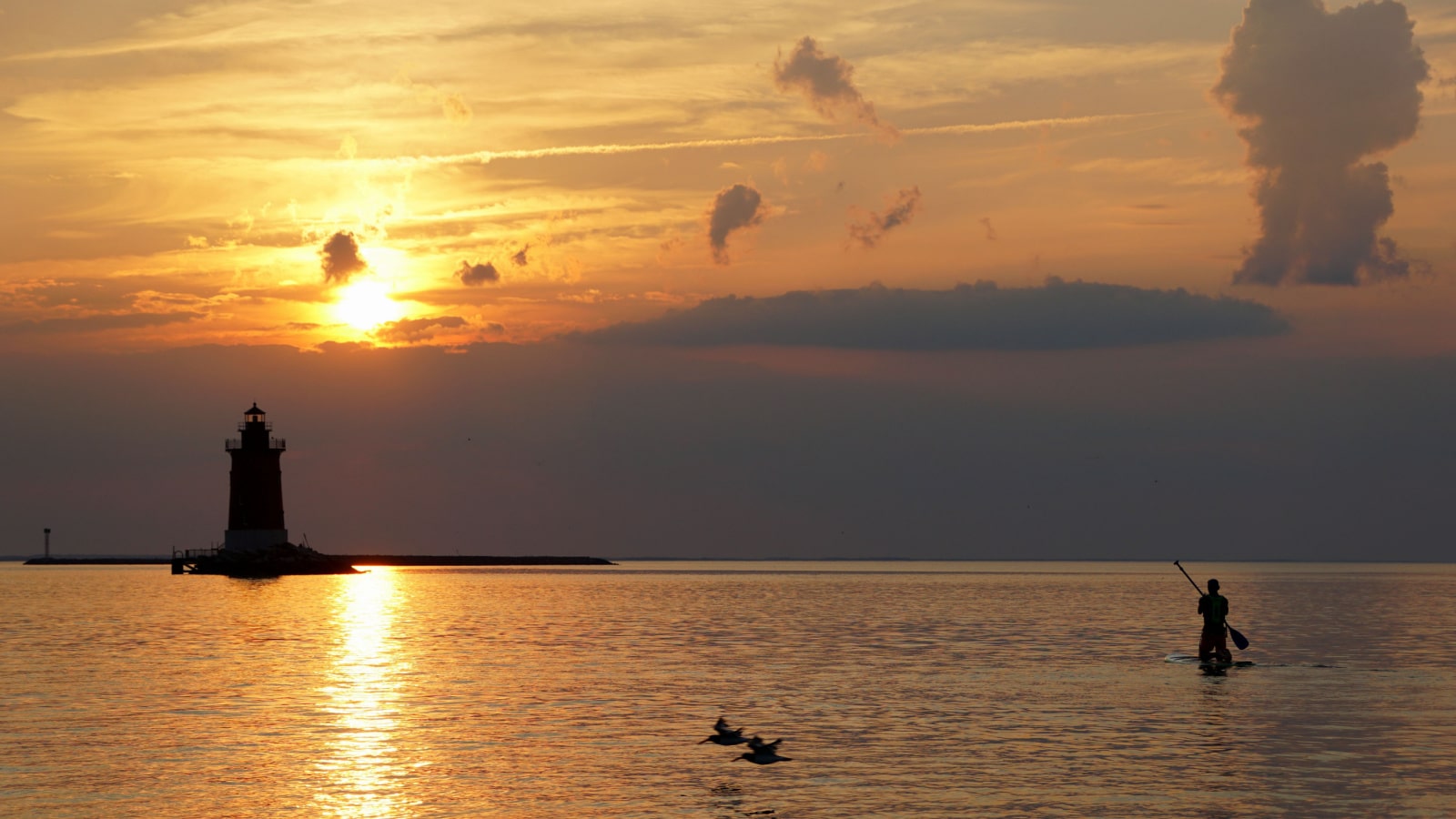 Located near Lewes, Delaware, Cape Henlopen State Park offers stunning beaches, sand dunes, and nature trails. The park is known for its peaceful ambiance, diverse wildlife, and panoramic views of the Delaware Bay.
Within the park, you can explore the historic Cape Henlopen Lighthouse, hike or bike along the various trails, go fishing, birdwatching, or simply relax on the sandy shores. The park's natural beauty and coastal charm make it a popular destination for both locals and visitors to Delaware.
Florida: Everglades National Park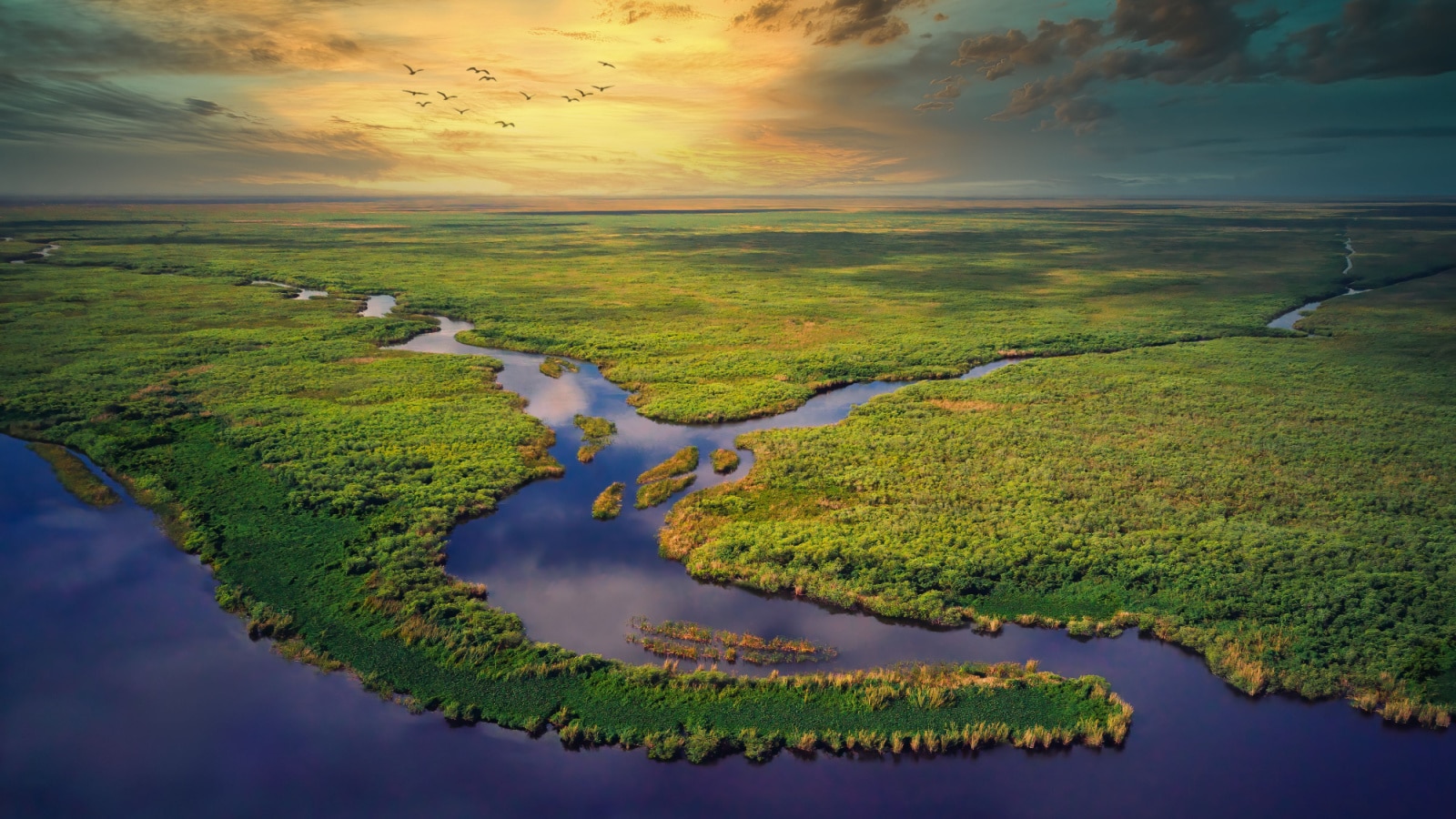 Located in southern Florida, the Everglades is a unique and fragile ecosystem of wetlands and marshes, providing a habitat for various rare and endangered species, such as the Florida panther and American crocodile.
Georgia: Okefenokee Swamp
Covering over 700 square miles in southeastern Georgia, the Okefenokee Swamp is a vast wilderness of wetlands, cypress forests, and prairies, home to diverse wildlife, including alligators, turtles, and migratory birds.
Hawaii: Na Pali Coast State Park (Kauai)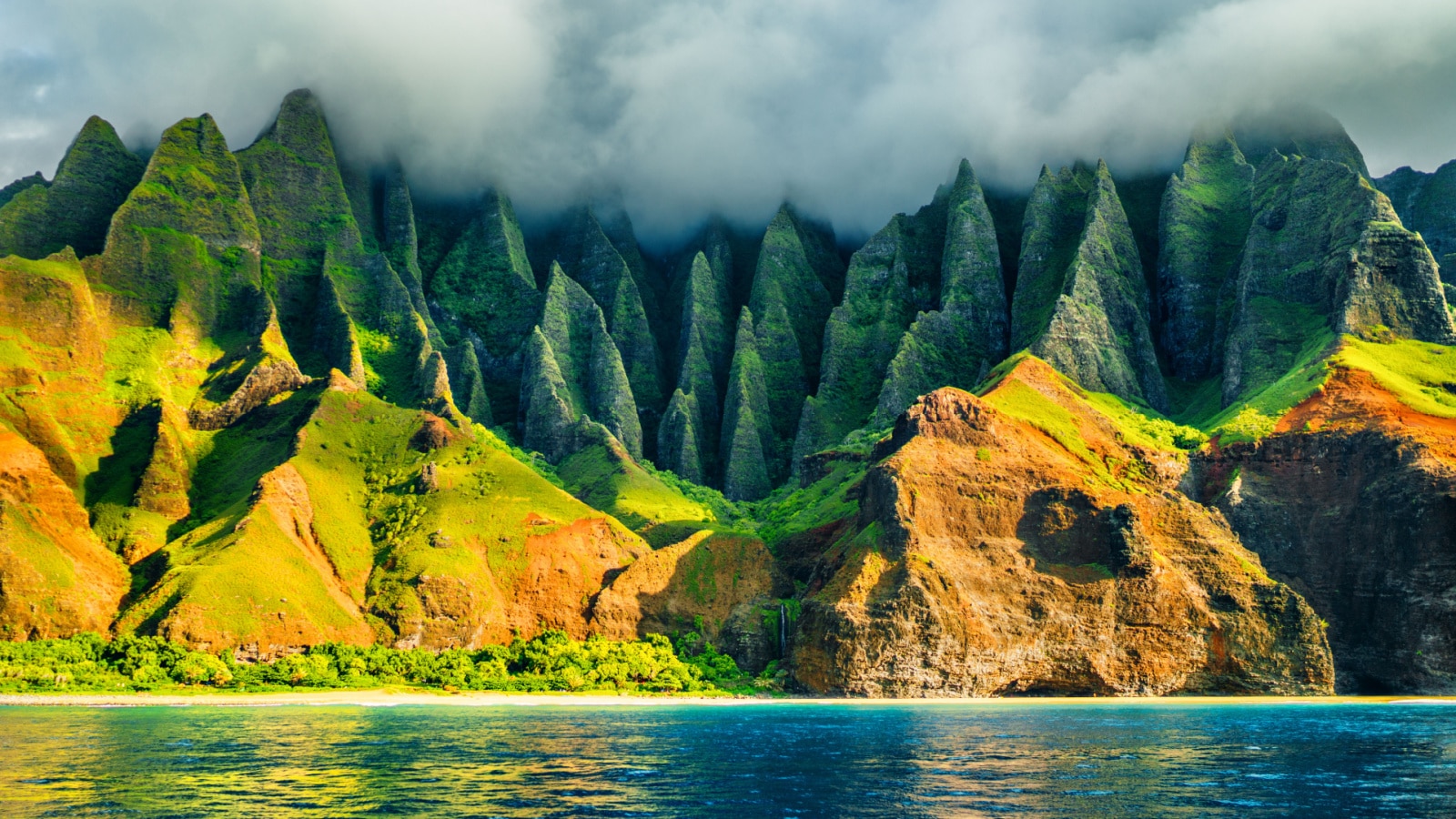 This stunning state park on Kauai's northwest coast features dramatic cliffs, lush valleys, and secluded beaches accessible only by hiking or boat tours, providing a breathtaking and remote Hawaiian experience.
Idaho: Shoshone Falls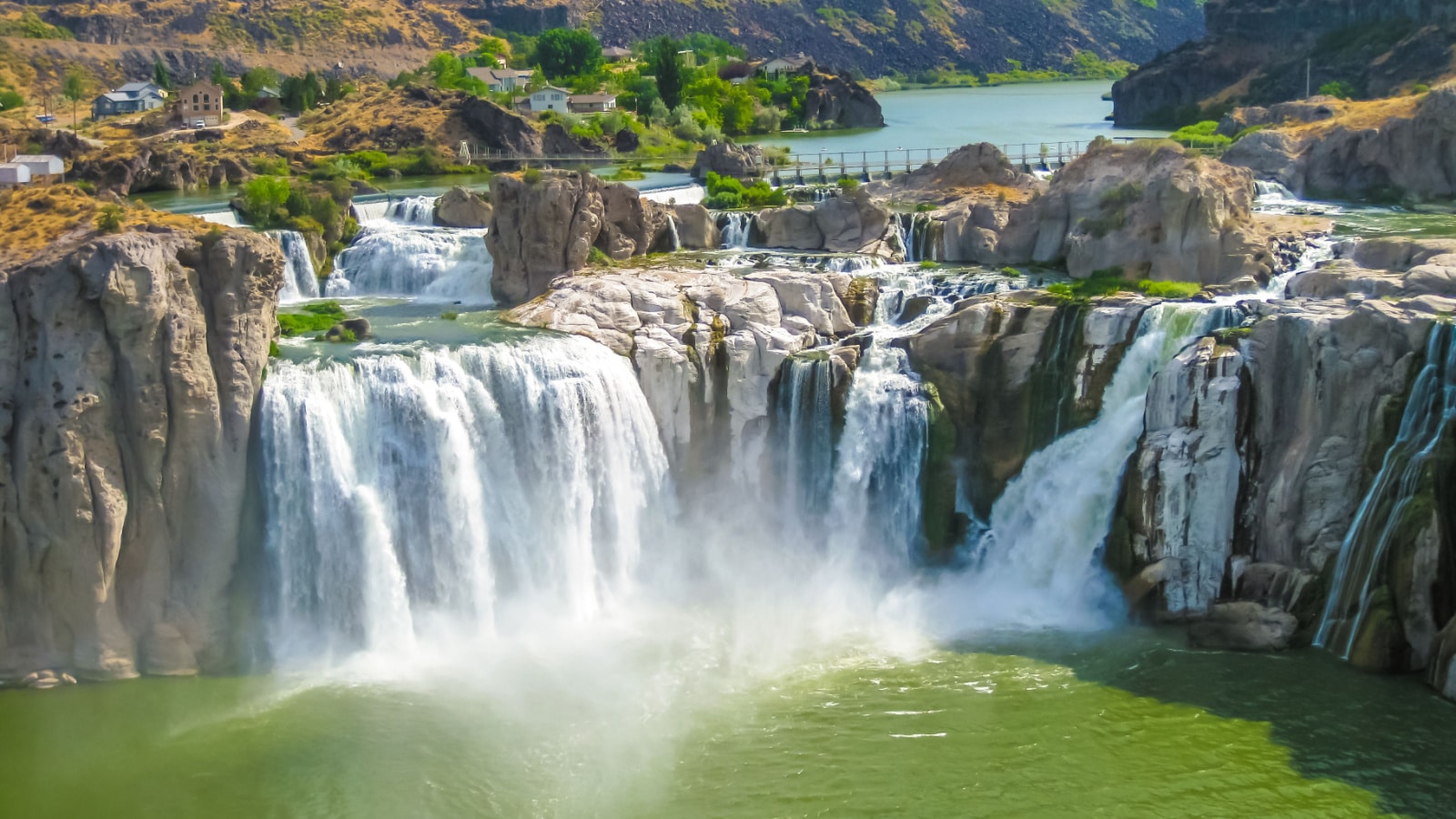 Often referred to as the "Niagara of the West," Shoshone Falls on the Snake River showcases a magnificent 212-foot drop, surrounded by scenic canyon walls and a beautifully landscaped park.
Illinois: Garden of the Gods (Shawnee National Forest)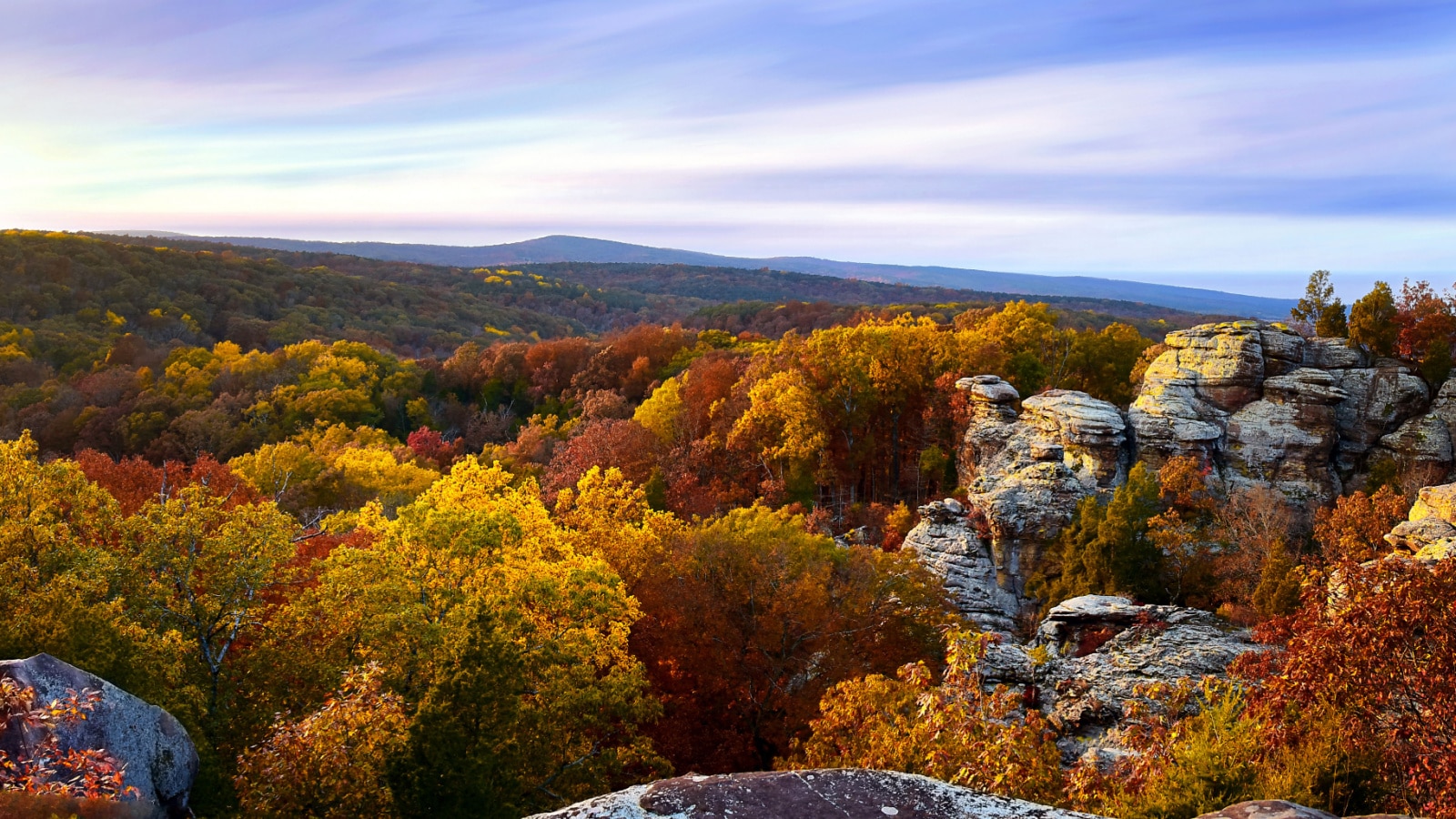 Located in southern Illinois, this natural rock formation area offers captivating views of ancient sandstone rocks amidst the Shawnee National Forest, providing excellent hiking and photography opportunities.
Indiana: Indiana Dunes National Park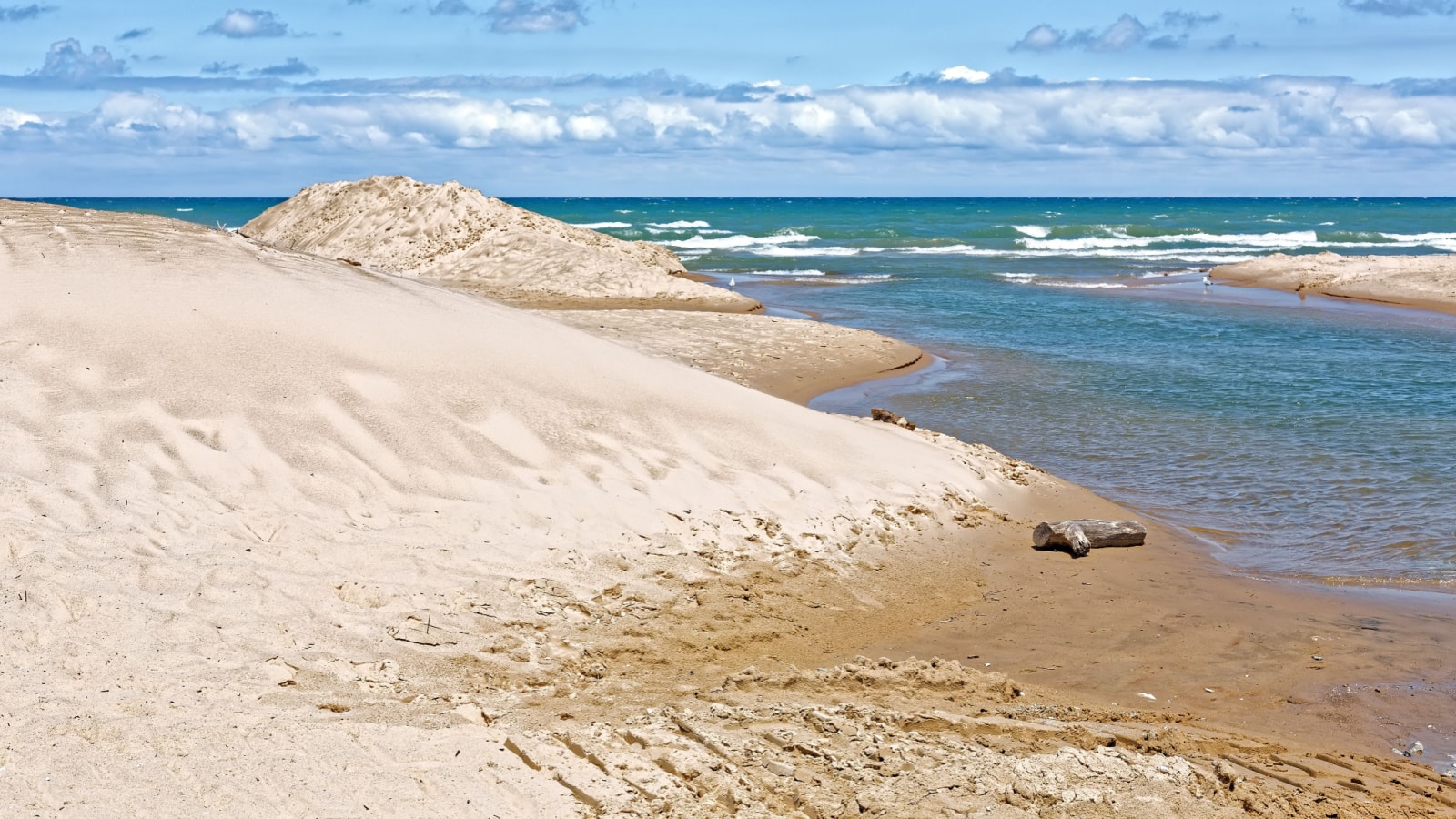 Along the southern shore of Lake Michigan, this park features extensive sand dunes, diverse ecosystems, and beautiful beaches, making it a popular destination for swimming, hiking, and birdwatching.
Iowa: Effigy Mounds National Monument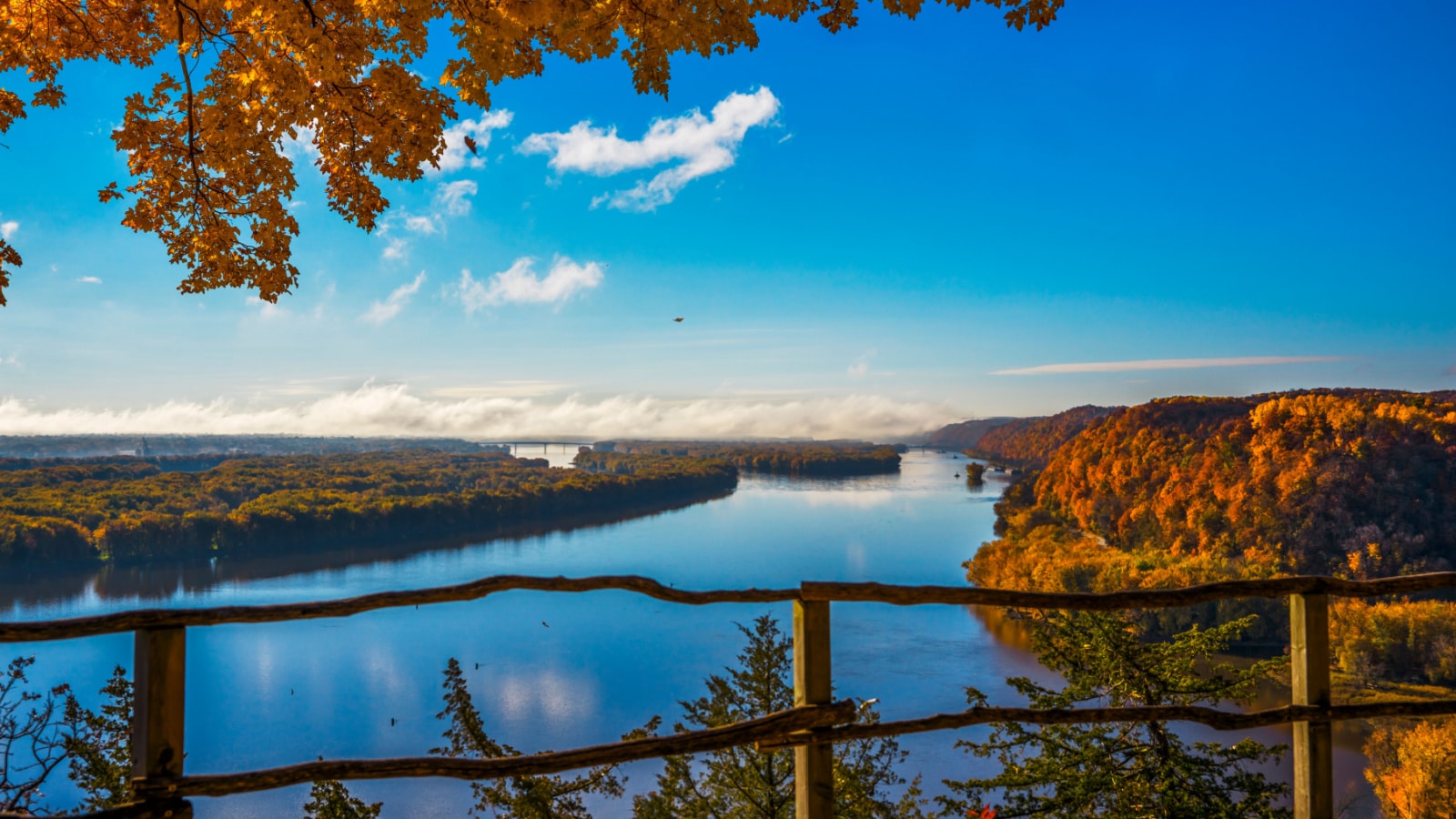 Situated in northeastern Iowa, this site preserves over 200 prehistoric mounds built by Native Americans, some shaped like animals, including birds and bears, offering an insight into the region's ancient cultures.
Kansas: Monument Rocks National Landmark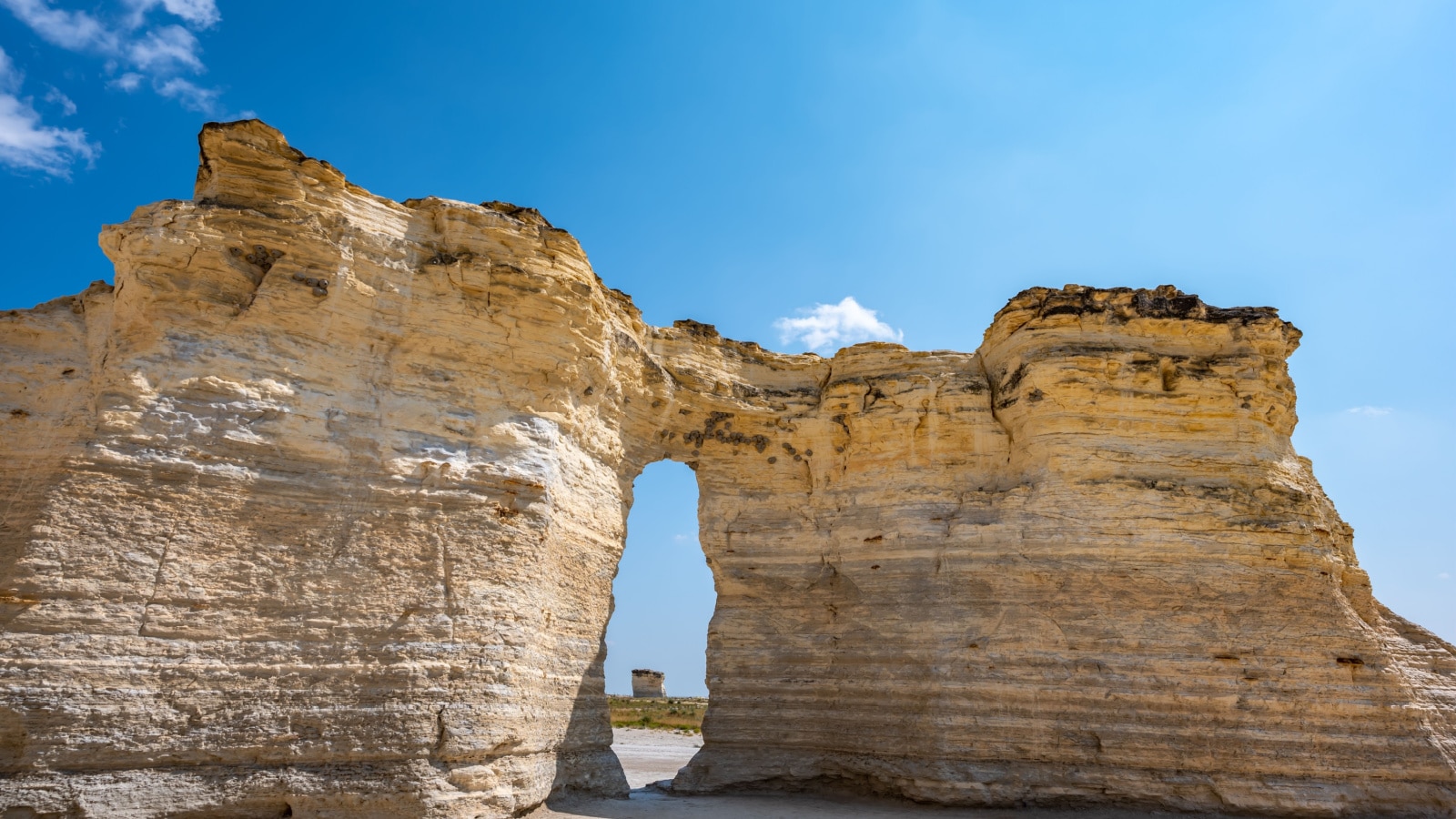 Also known as the "Chalk Pyramids," these striking rock formations in western Kansas showcase towering sedimentary pillars that create an otherworldly and picturesque landscape.
Kentucky: Red River Gorge Geological Area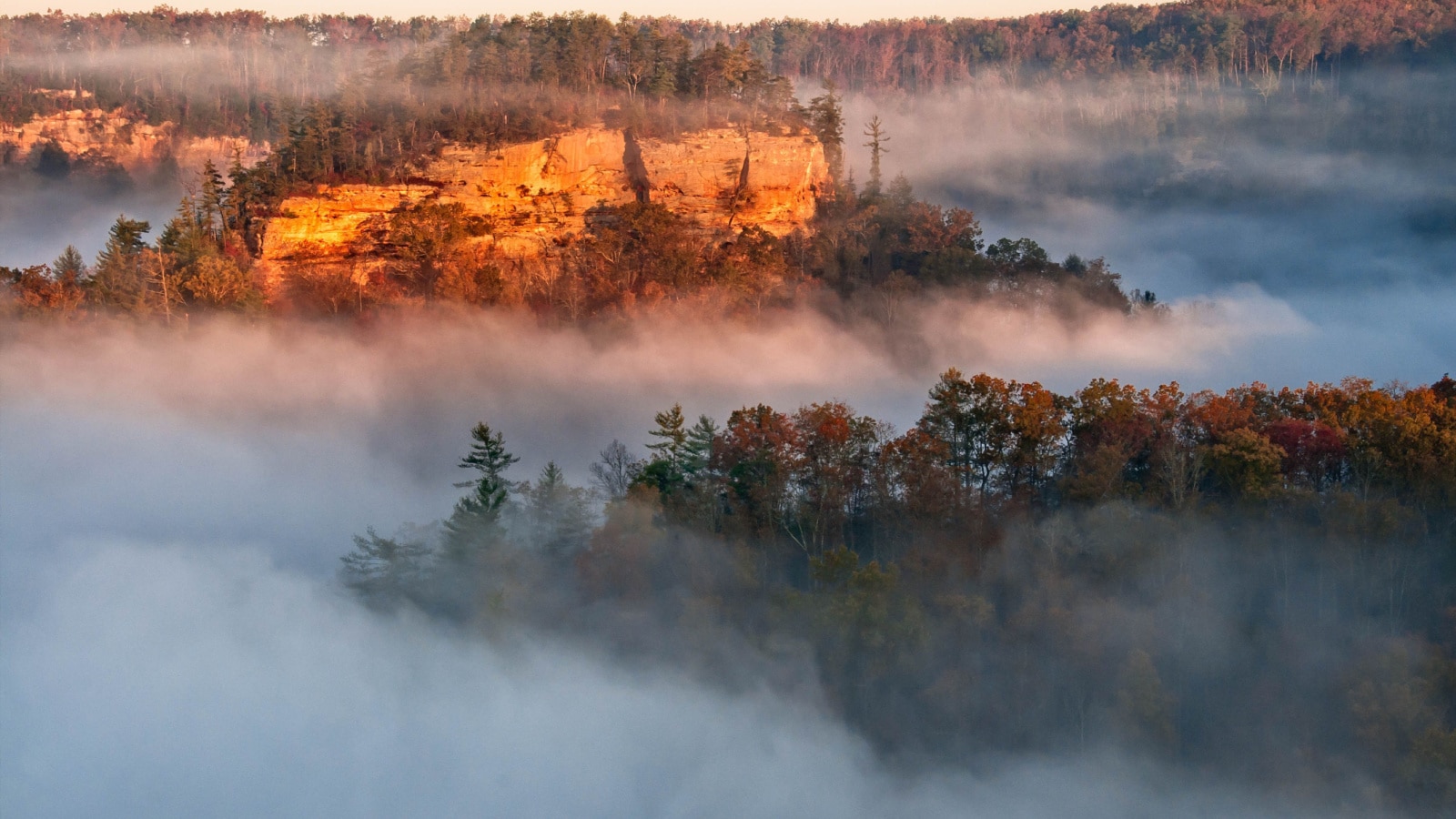 Located within the Daniel Boone National Forest, Red River Gorge is a popular destination for rock climbers and hikers, featuring sandstone cliffs, natural arches, and numerous trails through the scenic landscape.
Louisiana: Atchafalaya National Wildlife Refuge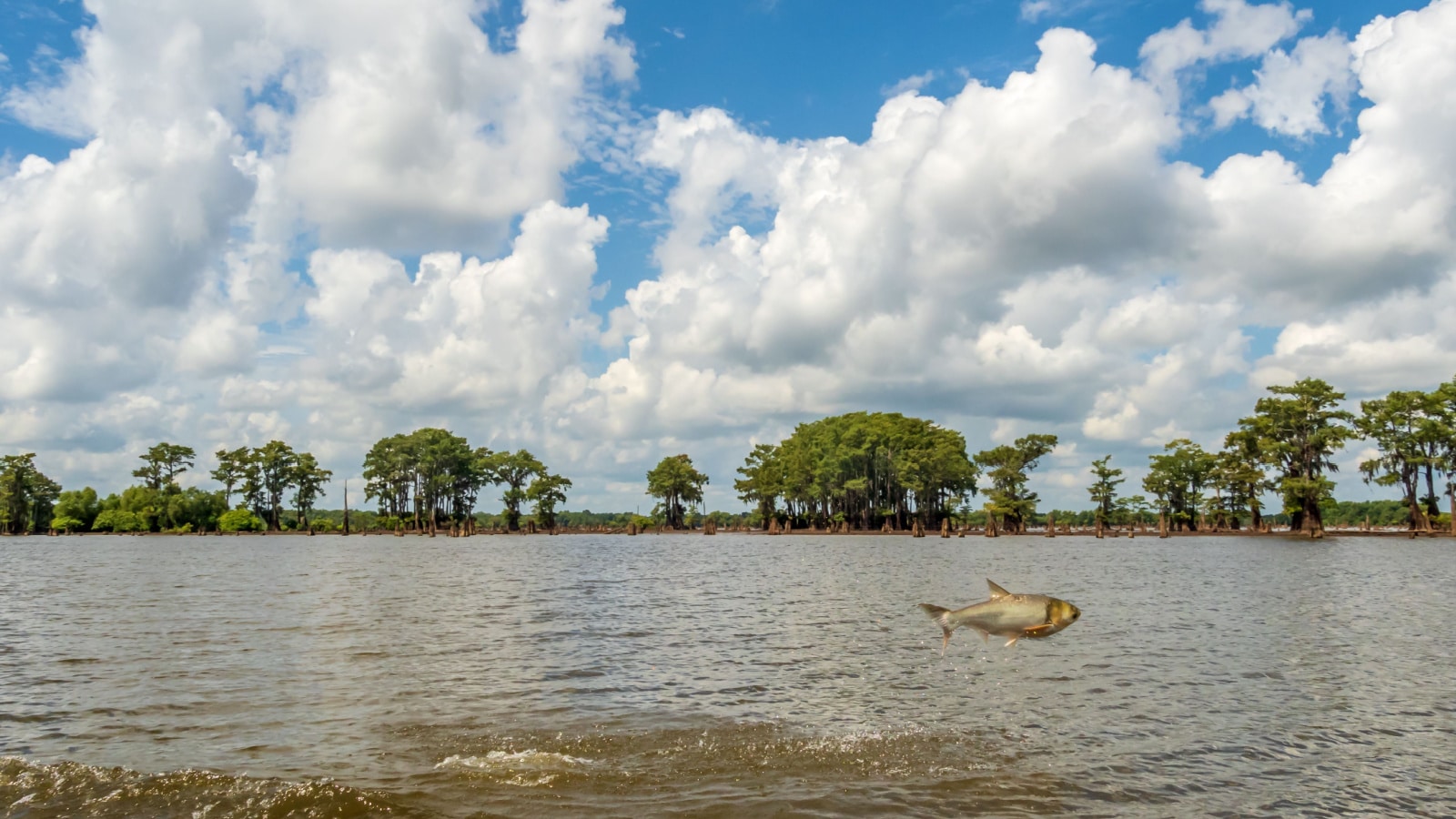 This vast wetland refuge in southern Louisiana is one of the largest river-swamp ecosystems in the United States, providing a habitat for diverse wildlife and a serene setting for birdwatching and photography.
Maine: Acadia National Park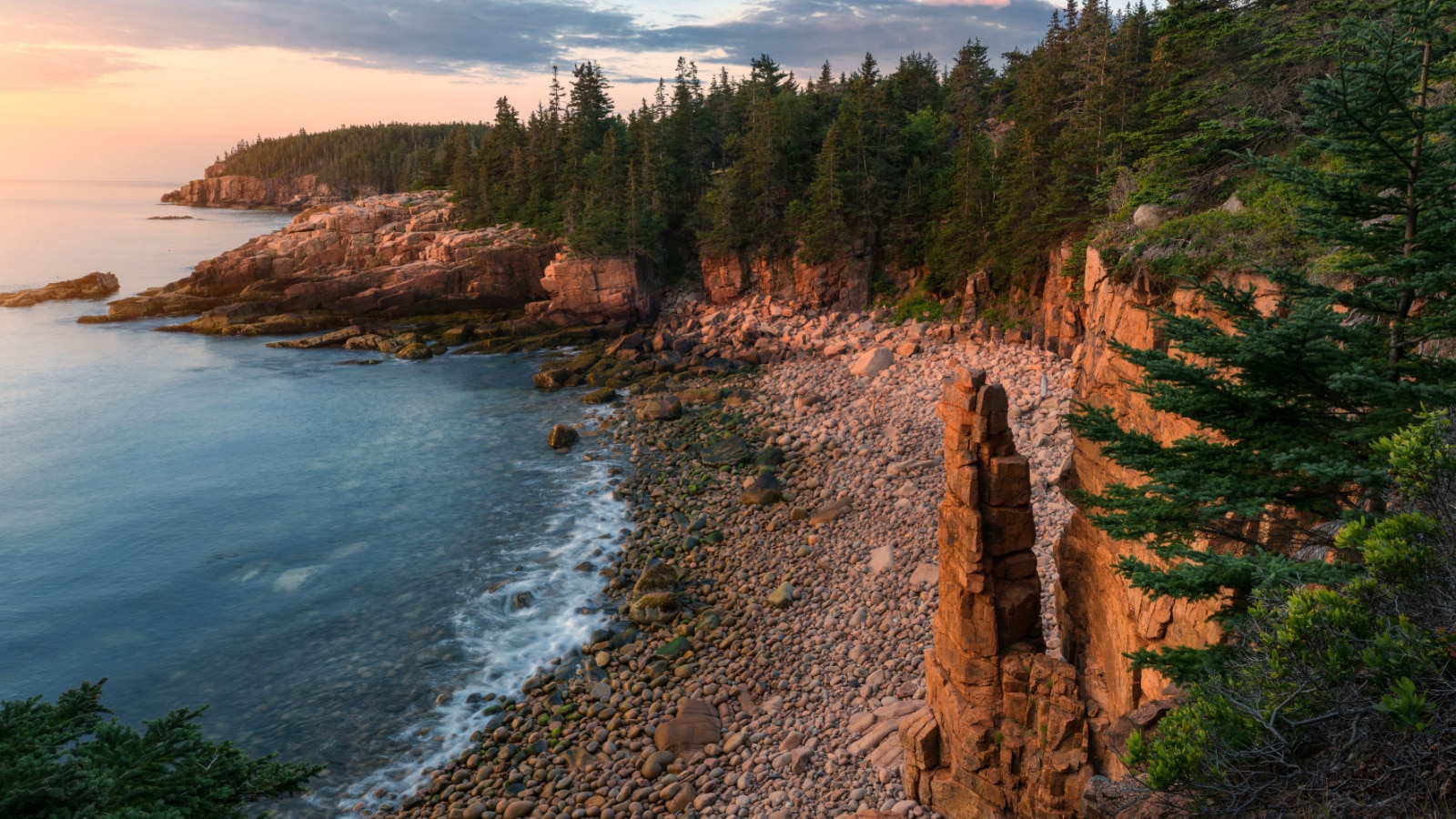 Situated on Mount Desert Island, Maine's only national park offers a rugged coastline, granite peaks, and serene lakes, attracting visitors for hiking, biking, and scenic drives along the picturesque Park Loop Road.
Maryland: Assateague Island National Seashore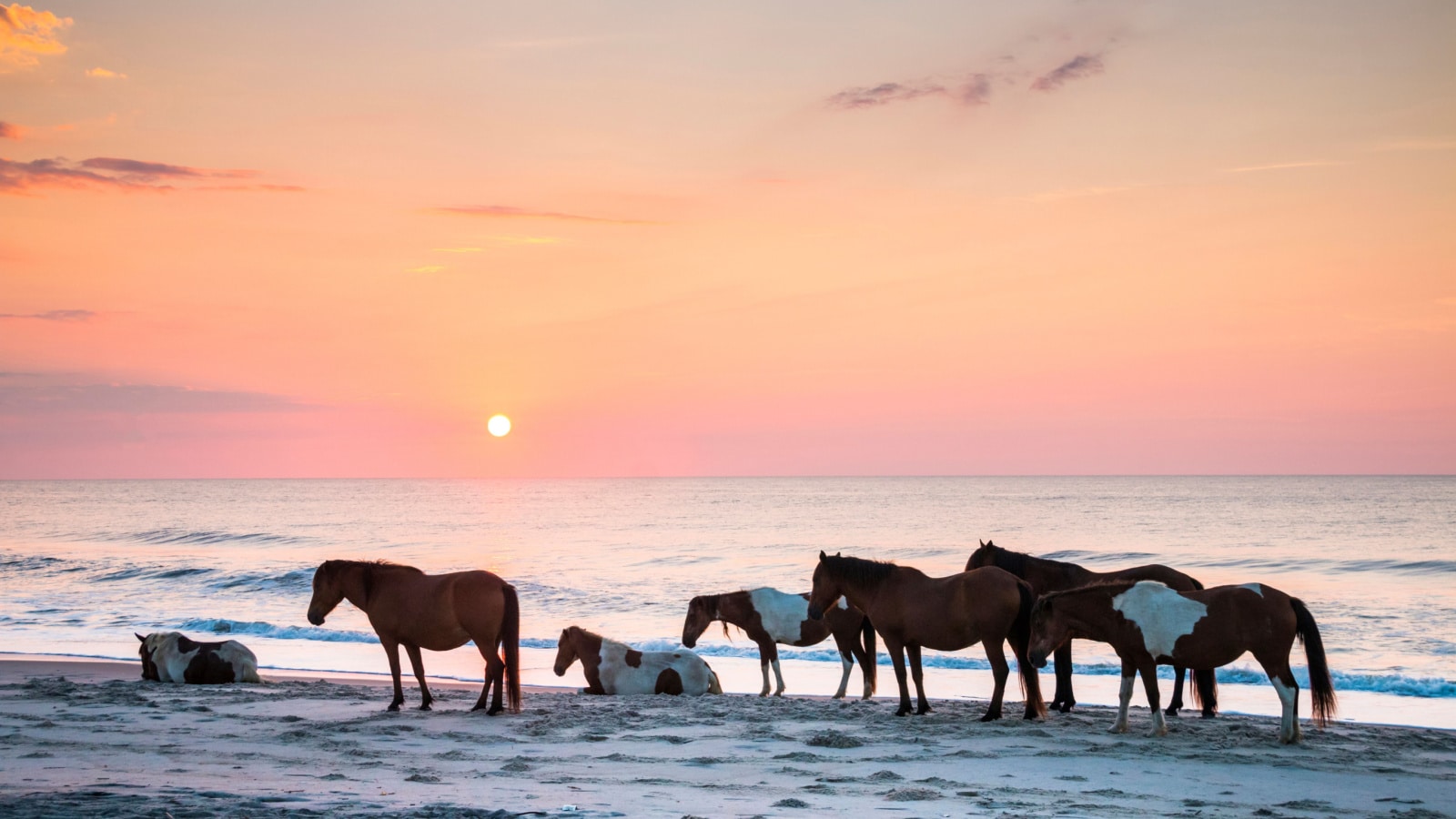 Straddling Maryland and Virginia, Assateague Island features pristine beaches, sand dunes, and wild ponies, creating a unique coastal environment for camping, wildlife viewing, and beachcombing.
Massachusetts: Cape Cod National Seashore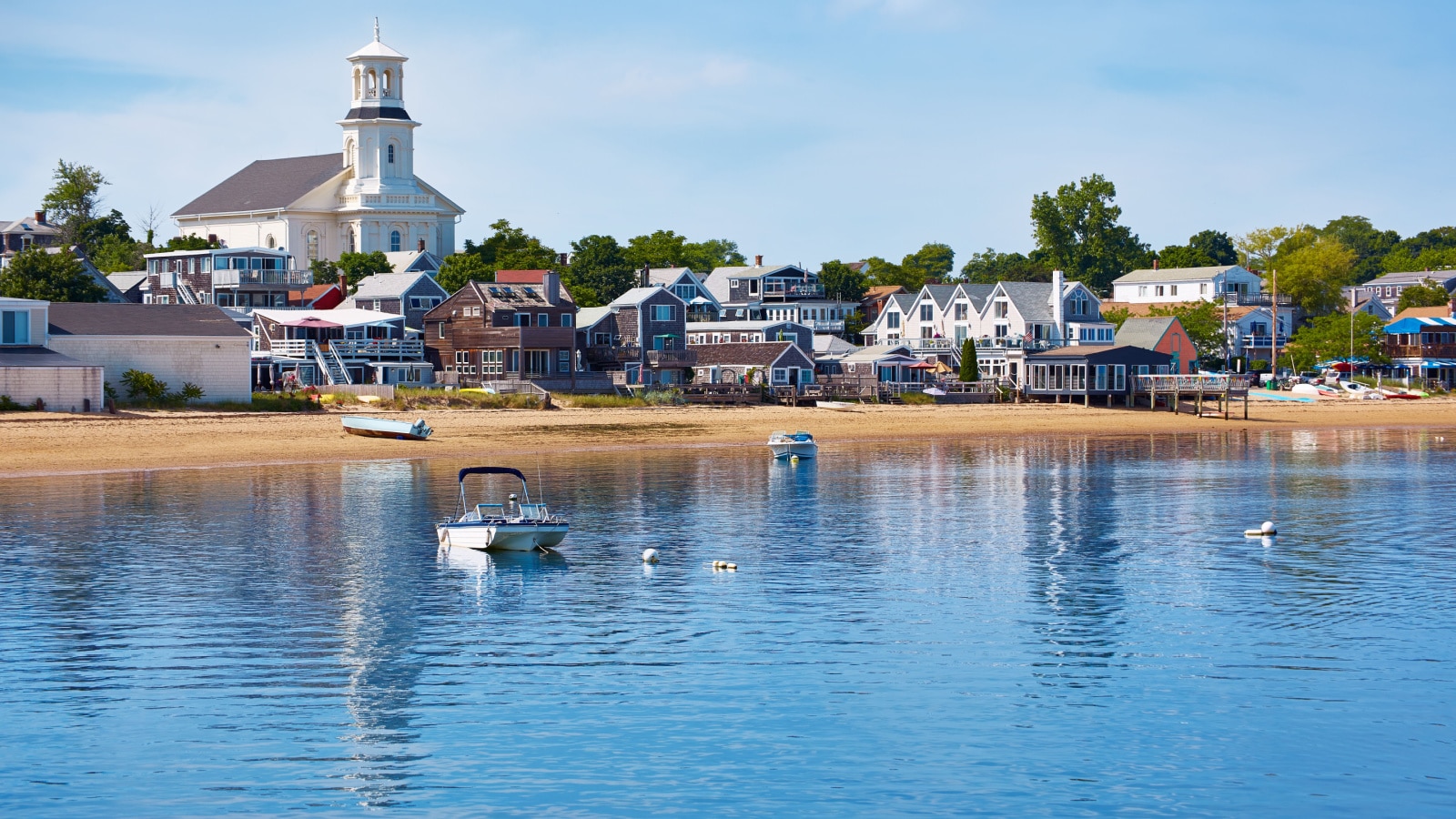 Stretching along the eastern edge of Cape Cod, this seashore encompasses beaches, dunes, salt marshes, and ponds, offering opportunities for swimming, biking, and exploring historic lighthouses.
Michigan: Pictured Rocks National Lakeshore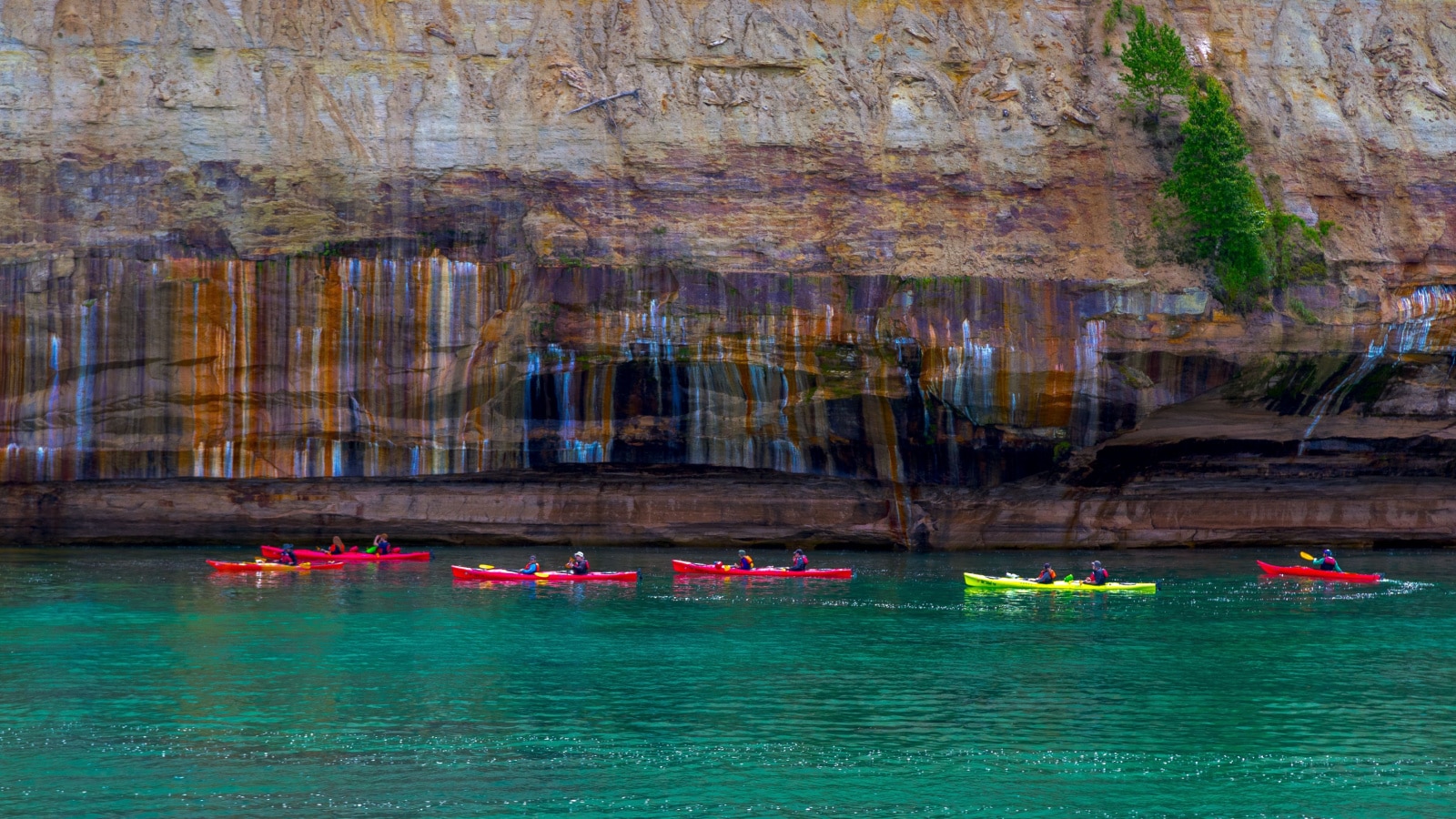 Hugging the shore of Lake Superior in the Upper Peninsula, this lakeshore showcases colorful sandstone cliffs, waterfalls, and pristine beaches, making it a haven for kayaking and hiking enthusiasts.
Minnesota: Boundary Waters Canoe Area Wilderness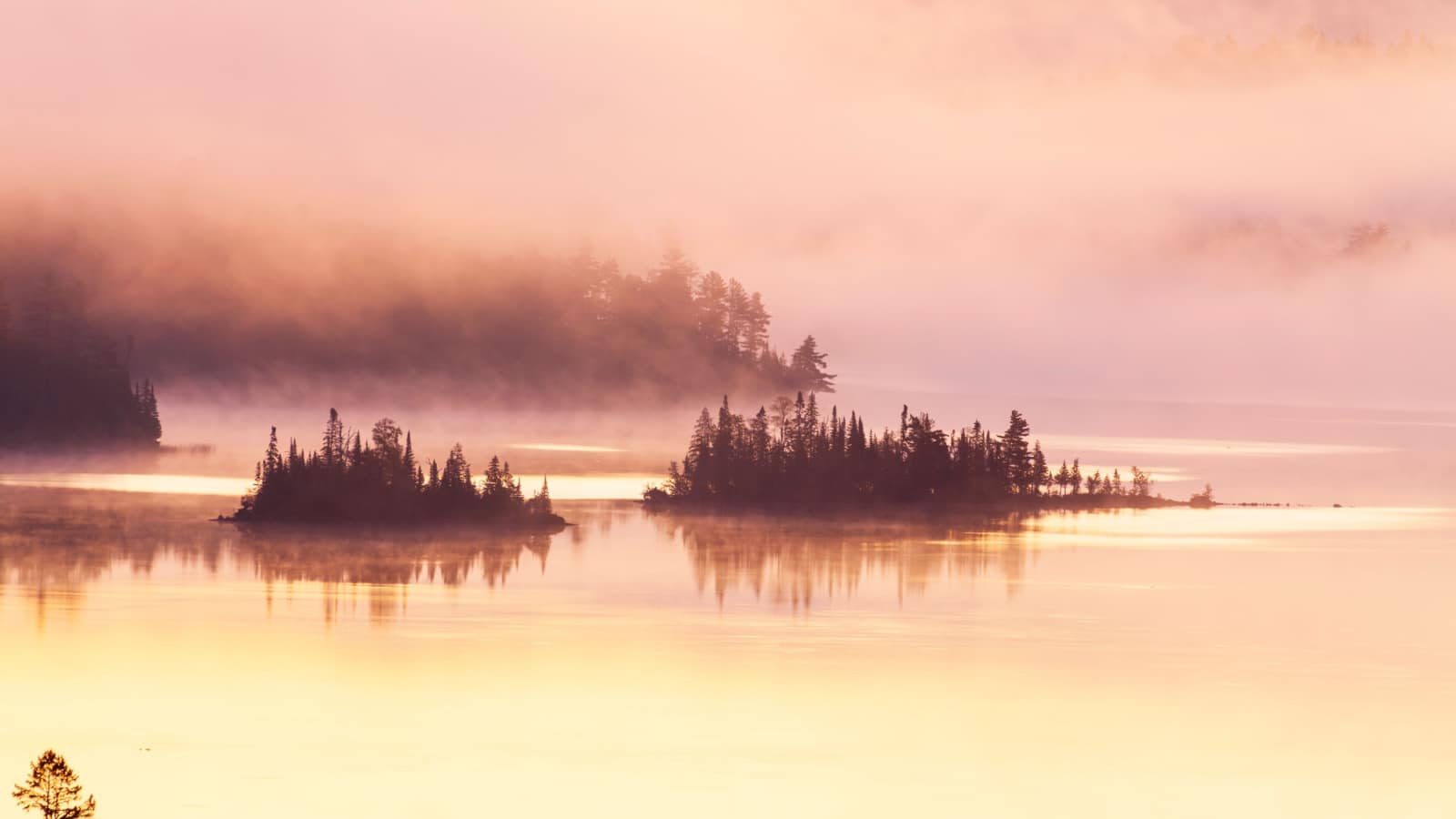 Located in the northern part of the state, this vast wilderness area features interconnected lakes and rivers, offering unparalleled opportunities for canoeing, fishing, and backcountry camping.
Mississippi: Natchez Trace Parkway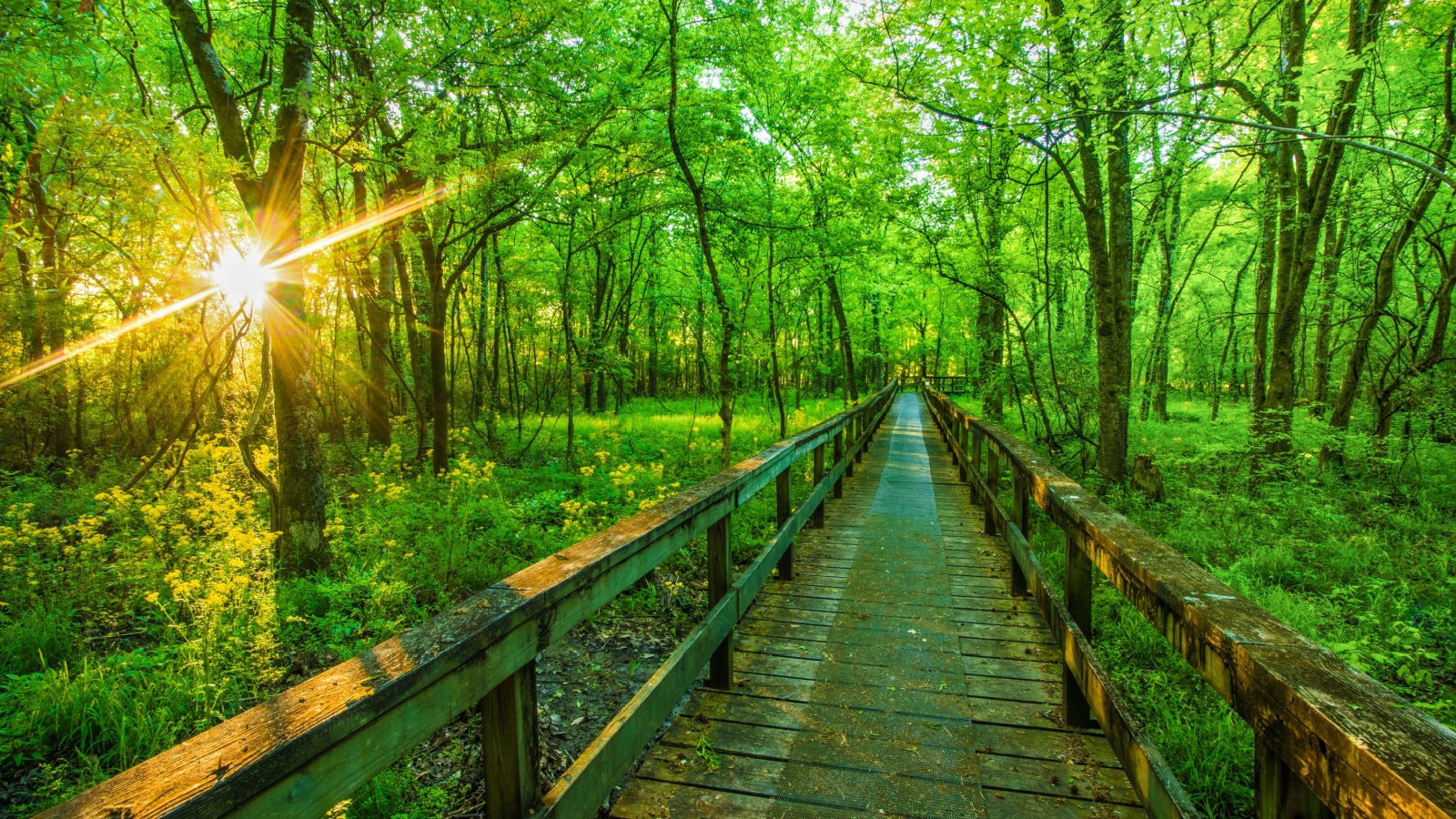 Stretching through Mississippi, Alabama, and Tennessee, this scenic byway follows an ancient Native American trail, offering a leisurely drive through picturesque landscapes and historic sites.
Missouri: Ozark National Scenic Riverways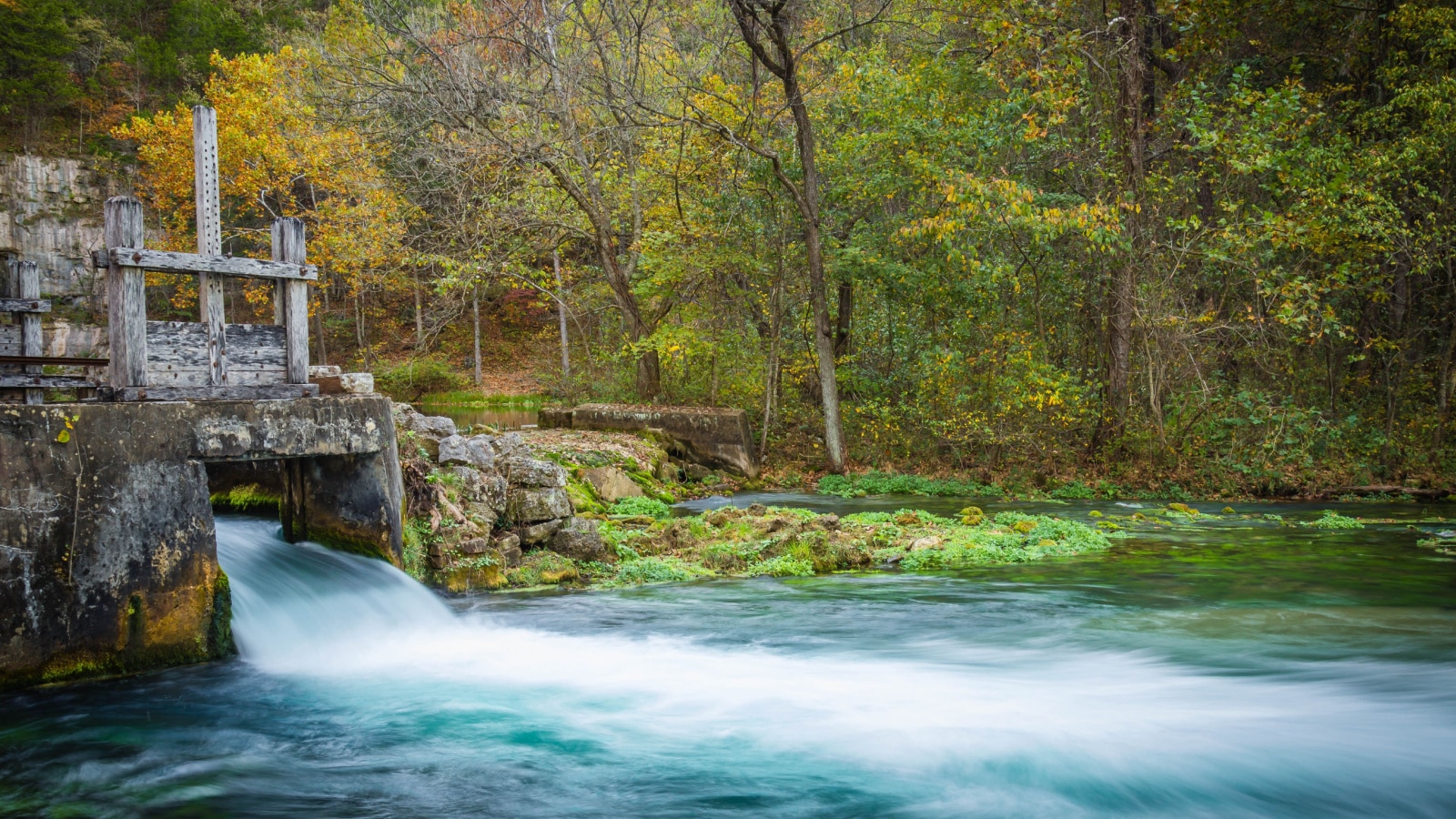 This national park is centered around the Current and Jacks Fork Rivers, providing opportunities for floating, canoeing, and exploring the Ozark Mountains' beautiful springs and caves.
Montana: Glacier National Park
Nestled in the northern Rockies, this park is renowned for its rugged mountain peaks, pristine lakes, and glaciers, providing some of the most stunning alpine scenery in the United States.
Nebraska: Chimney Rock National Historic Site
This iconic rock formation in western Nebraska was a prominent landmark for pioneers on the Oregon Trail and continues to be a symbol of the American West's spirit of exploration.
Nevada: Valley of Fire State Park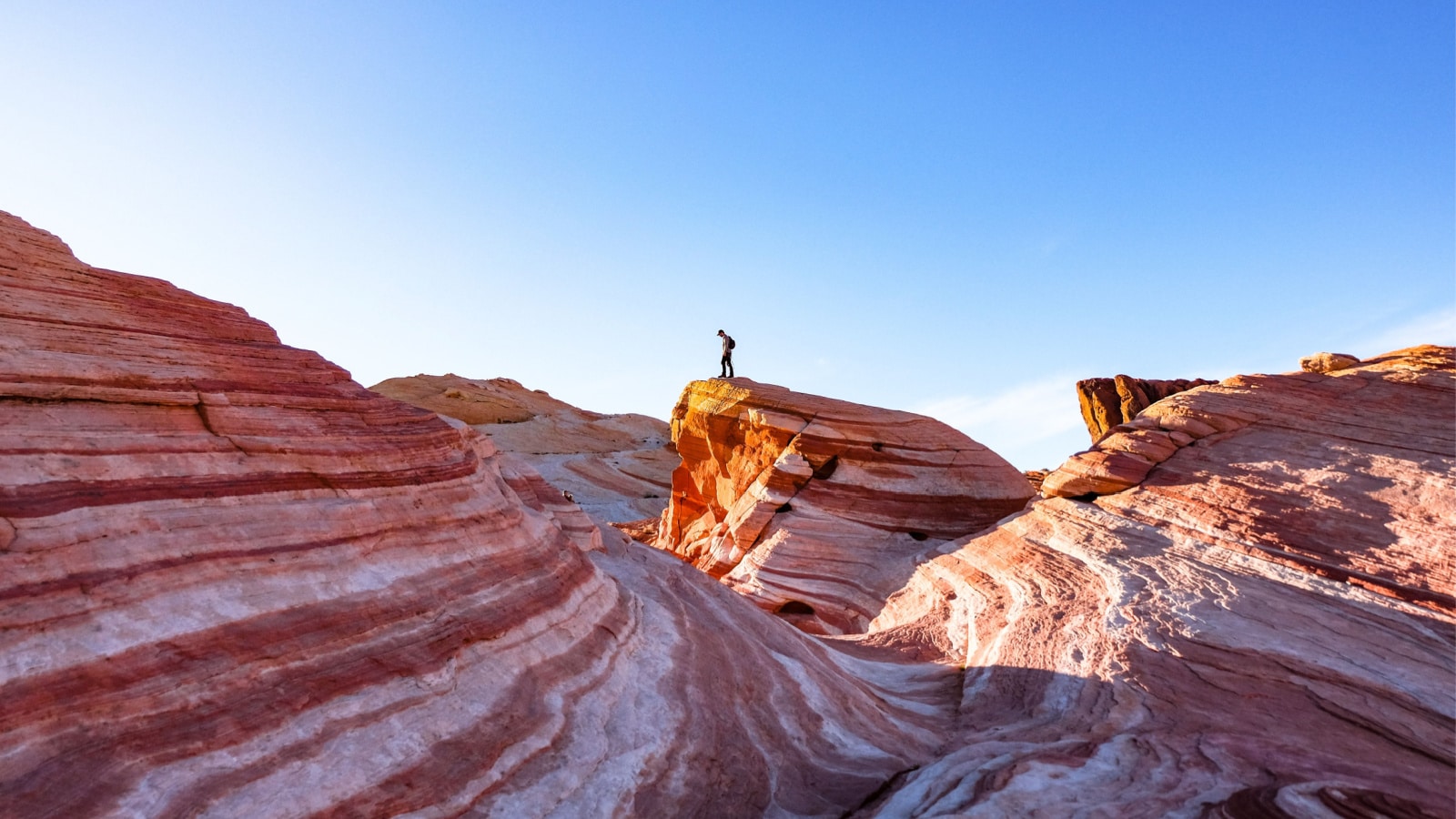 Located northeast of Las Vegas, this state park is known for its vibrant red sandstone formations and ancient petroglyphs, making it a unique and stunning destination for photography and hiking.
New Hampshire: White Mountain National Forest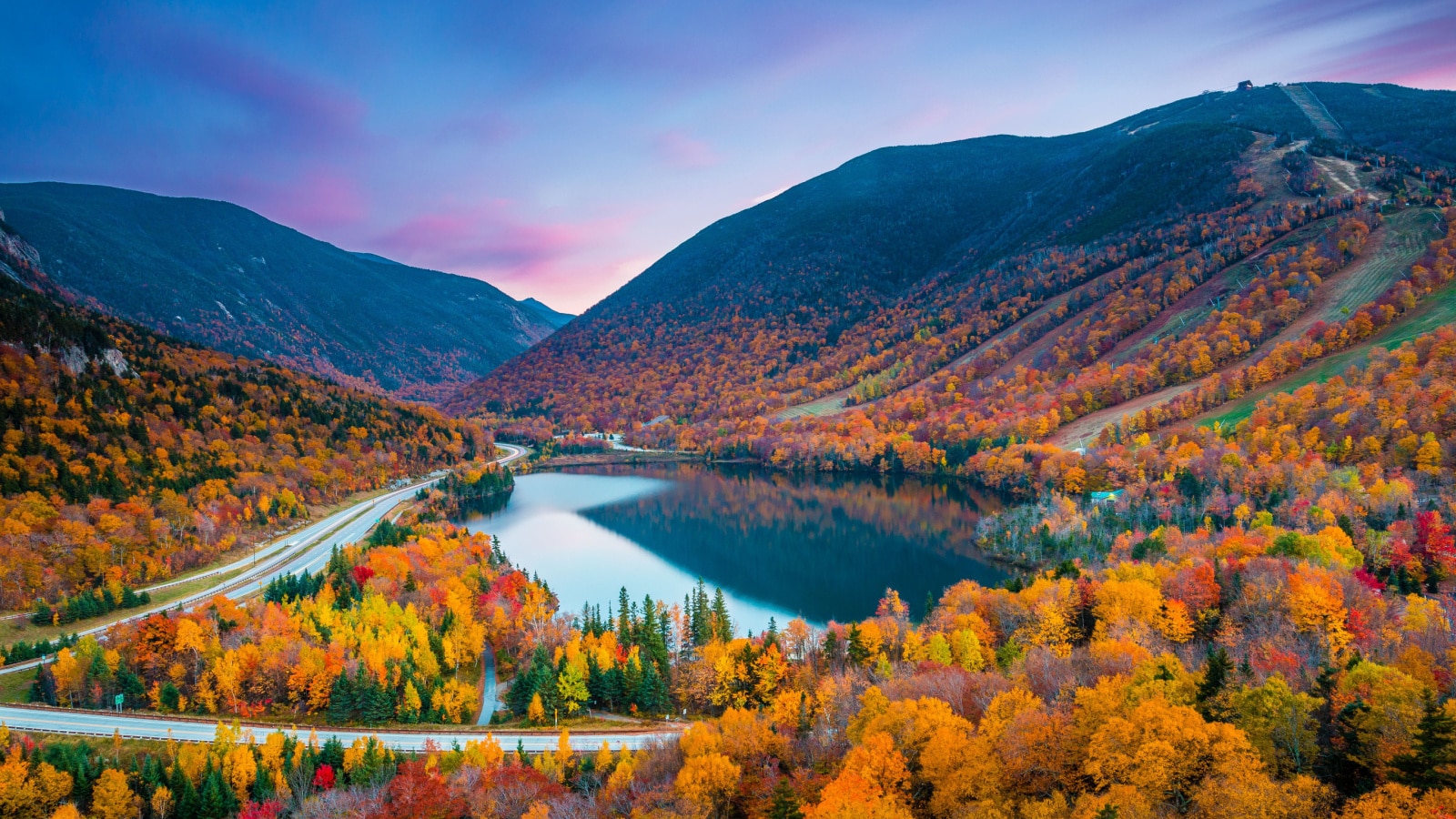 Encompassing a significant portion of the White Mountains, this forest offers breathtaking vistas, cascading waterfalls, and opportunities for hiking, skiing, and camping.
New Jersey: Palisades Interstate Park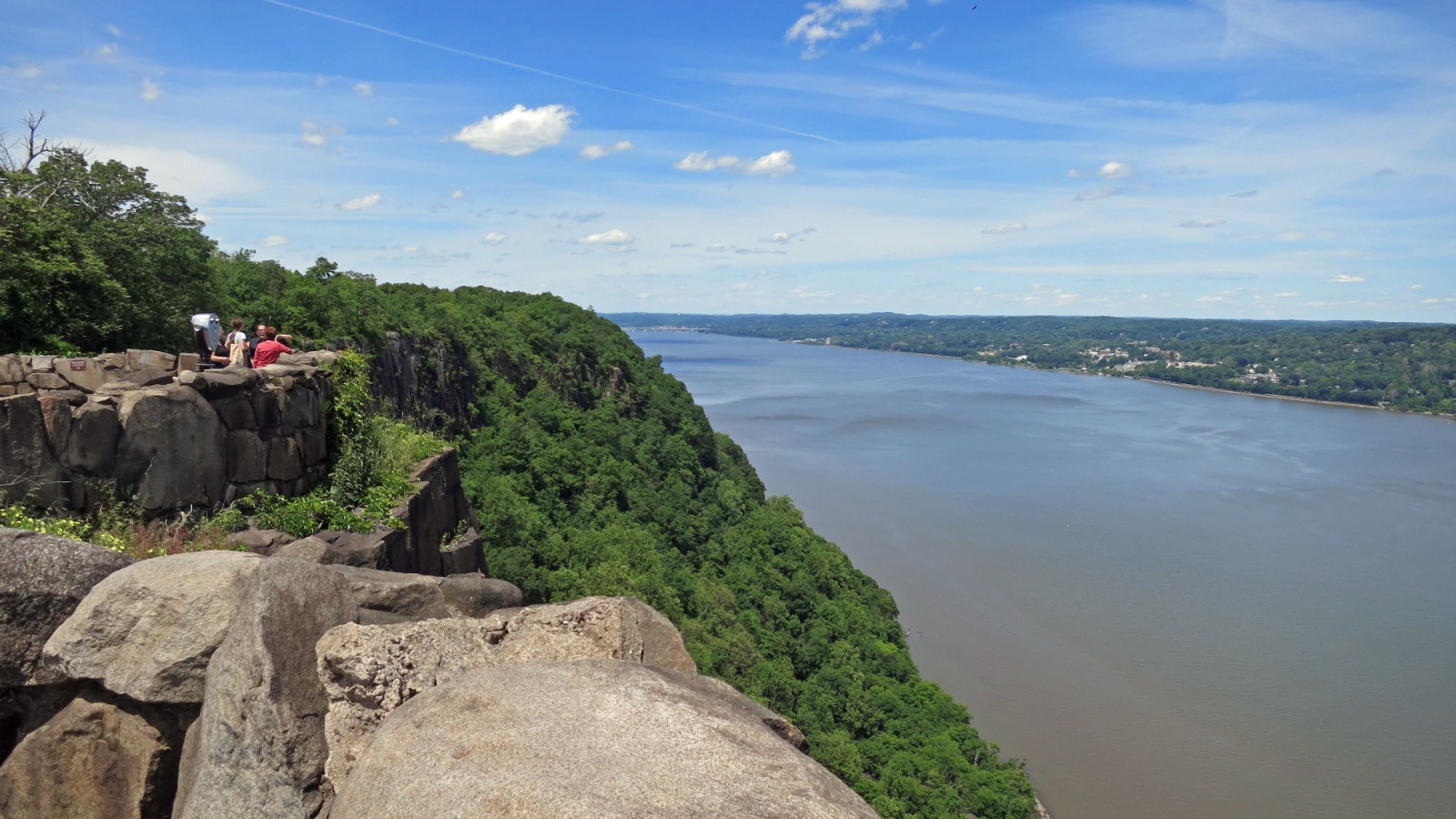 One of the most highly regarded and visually stunning natural attractions in New Jersey is the Palisades Interstate Park. The park is located along the Hudson River, primarily in New Jersey, and extends into New York. The most prominent feature of the park is the Palisades Cliffs, a line of steep cliffs that rise dramatically from the river's edge.
New Mexico: Carlsbad Caverns National Park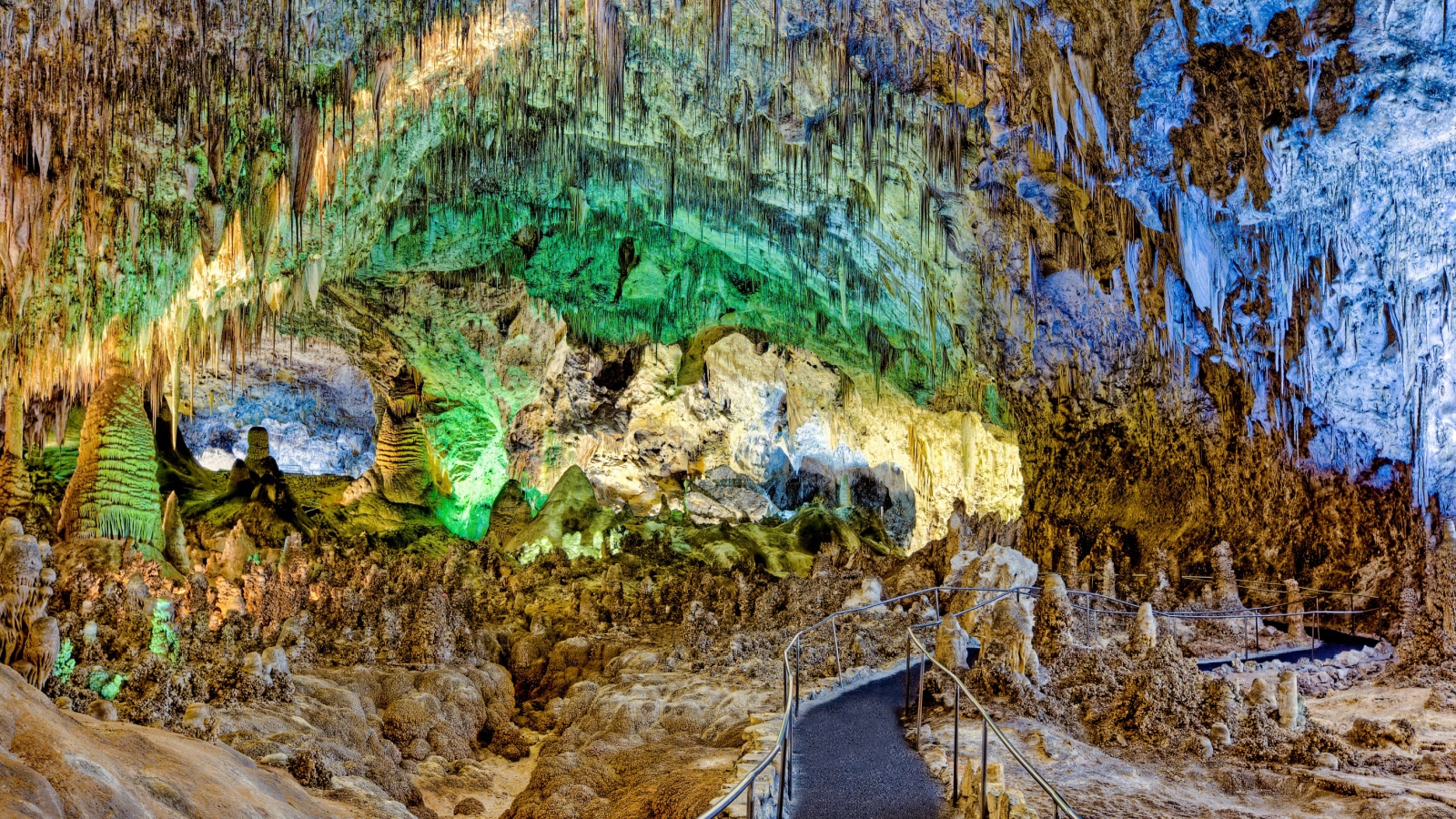 Located in the Chihuahuan Desert, this park is home to a vast underground cave system with spectacular limestone formations and a famous bat flight at dusk.
New York: Watkins Glen State Park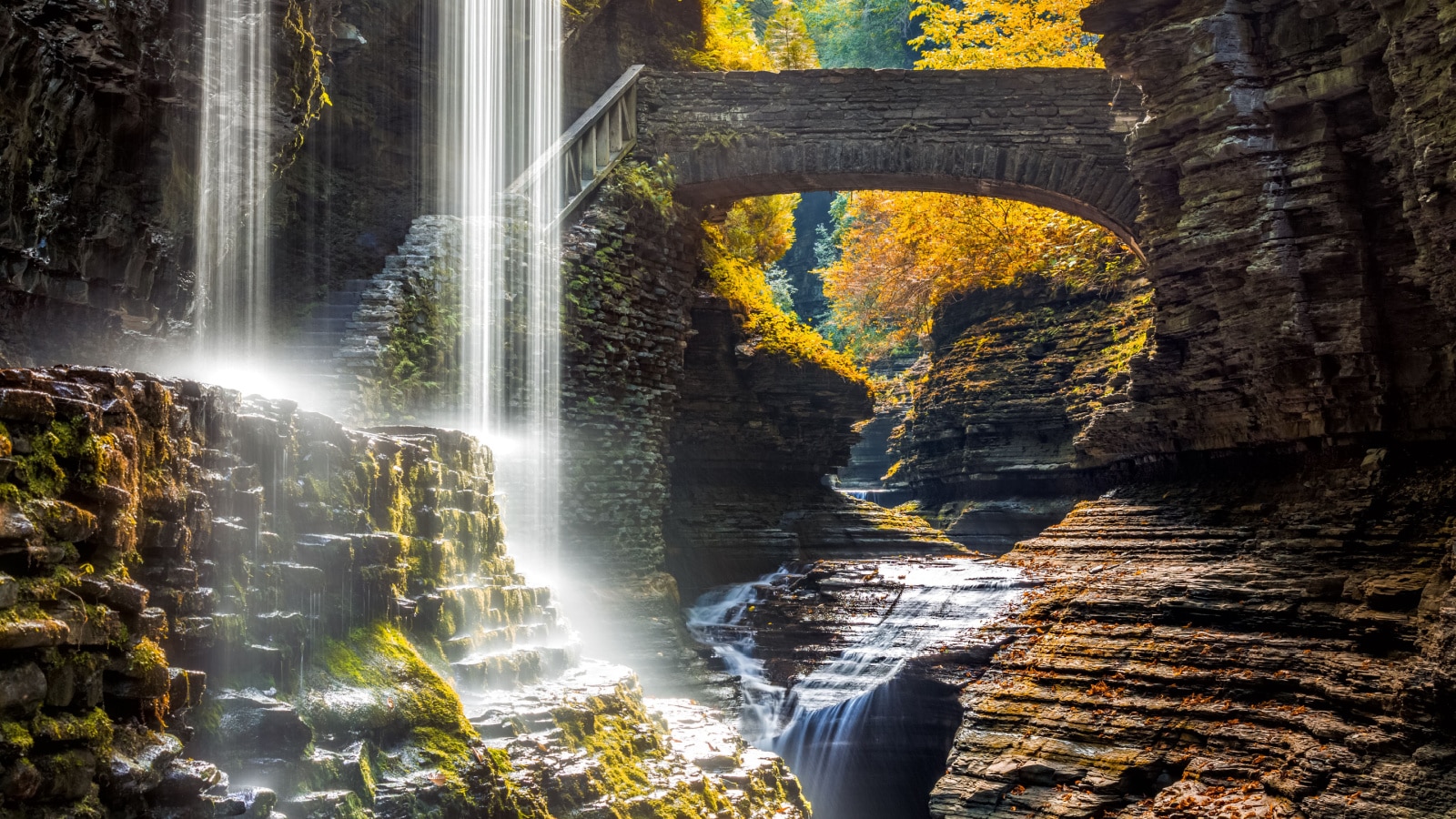 Nestled in the Finger Lakes region, this park features a series of stunning gorges, waterfalls, and colorful rock formations, attracting visitors for hiking and photography.
North Carolina: Blue Ridge Parkway
This scenic highway winds through the Appalachian Mountains, offering breathtaking views of valleys and peaks, as well as access to numerous hiking trails and overlooks.
North Dakota: Theodore Roosevelt National Park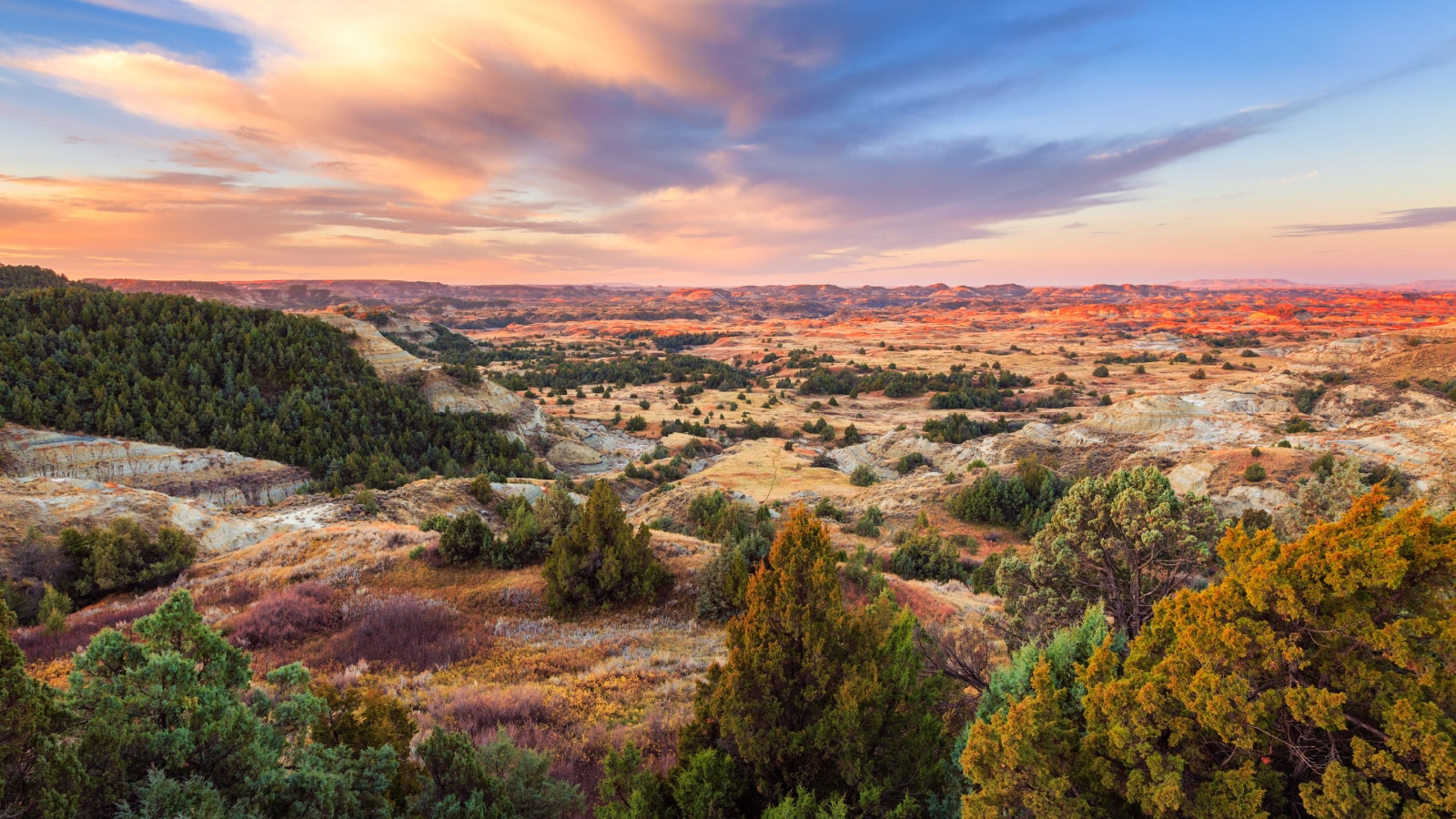 Named after the conservationist president, this park showcases the rugged Badlands, native grasslands, and diverse wildlife, providing opportunities for hiking and wildlife watching.
Ohio: Hocking Hills State Park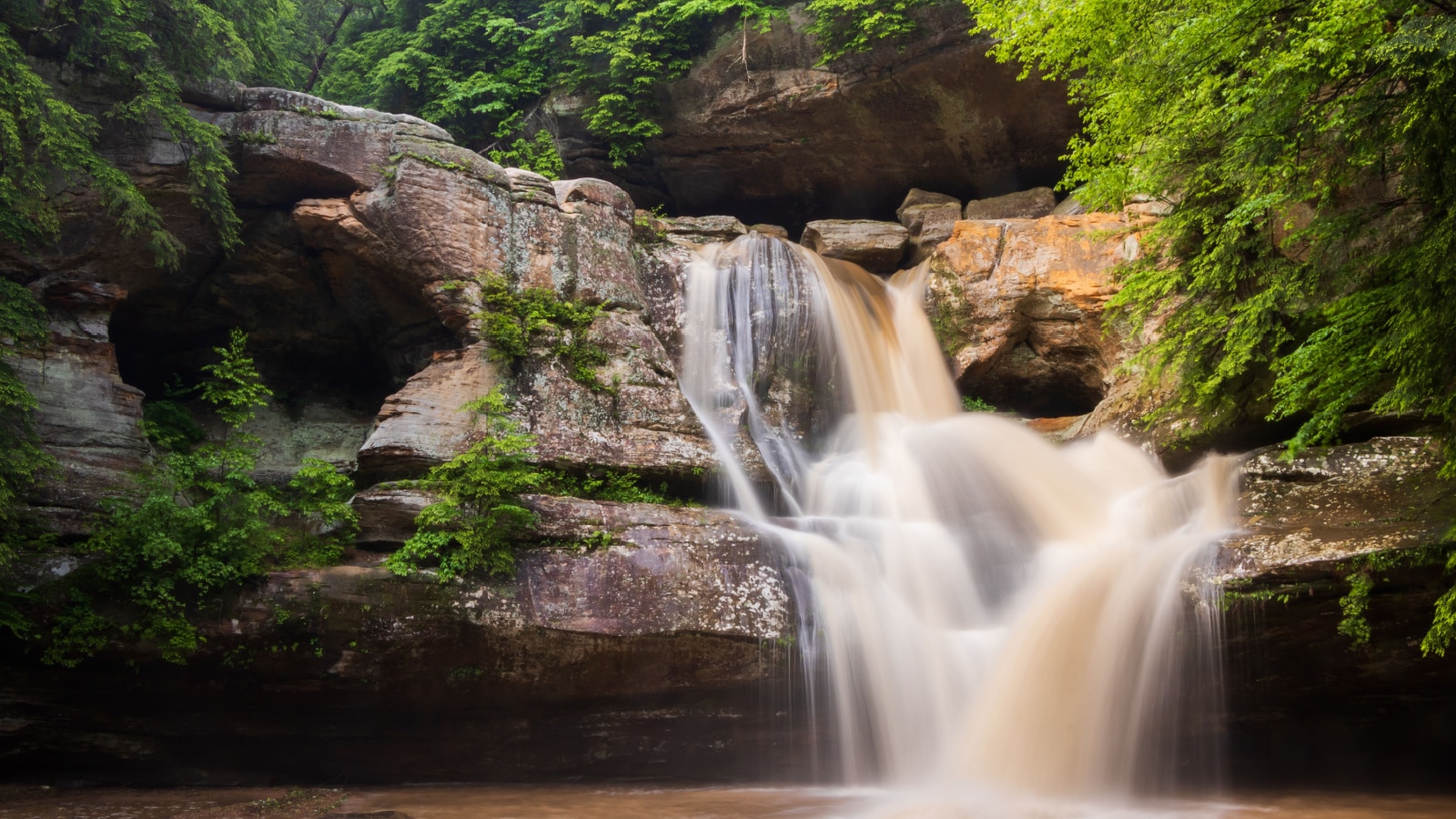 Situated in southeastern Ohio, this park features breathtaking sandstone cliffs, waterfalls, and lush forests, offering hiking trails and scenic views.
Oklahoma: Wichita Mountains Wildlife Refuge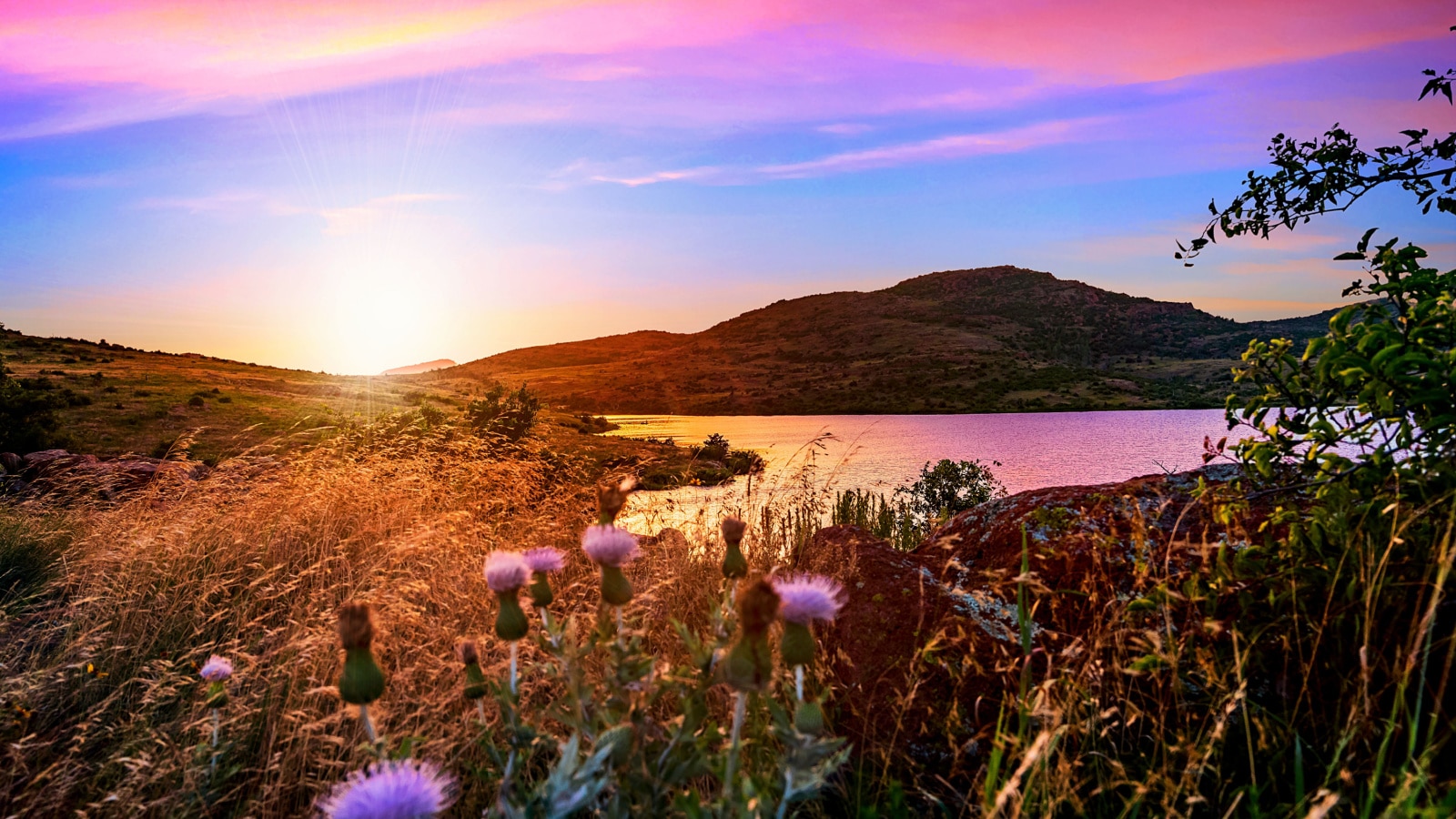 This refuge in southwestern Oklahoma is known for its unique granite mountains, diverse wildlife, and opportunities for hiking, wildlife photography, and birdwatching.
Oregon: Crater Lake National Park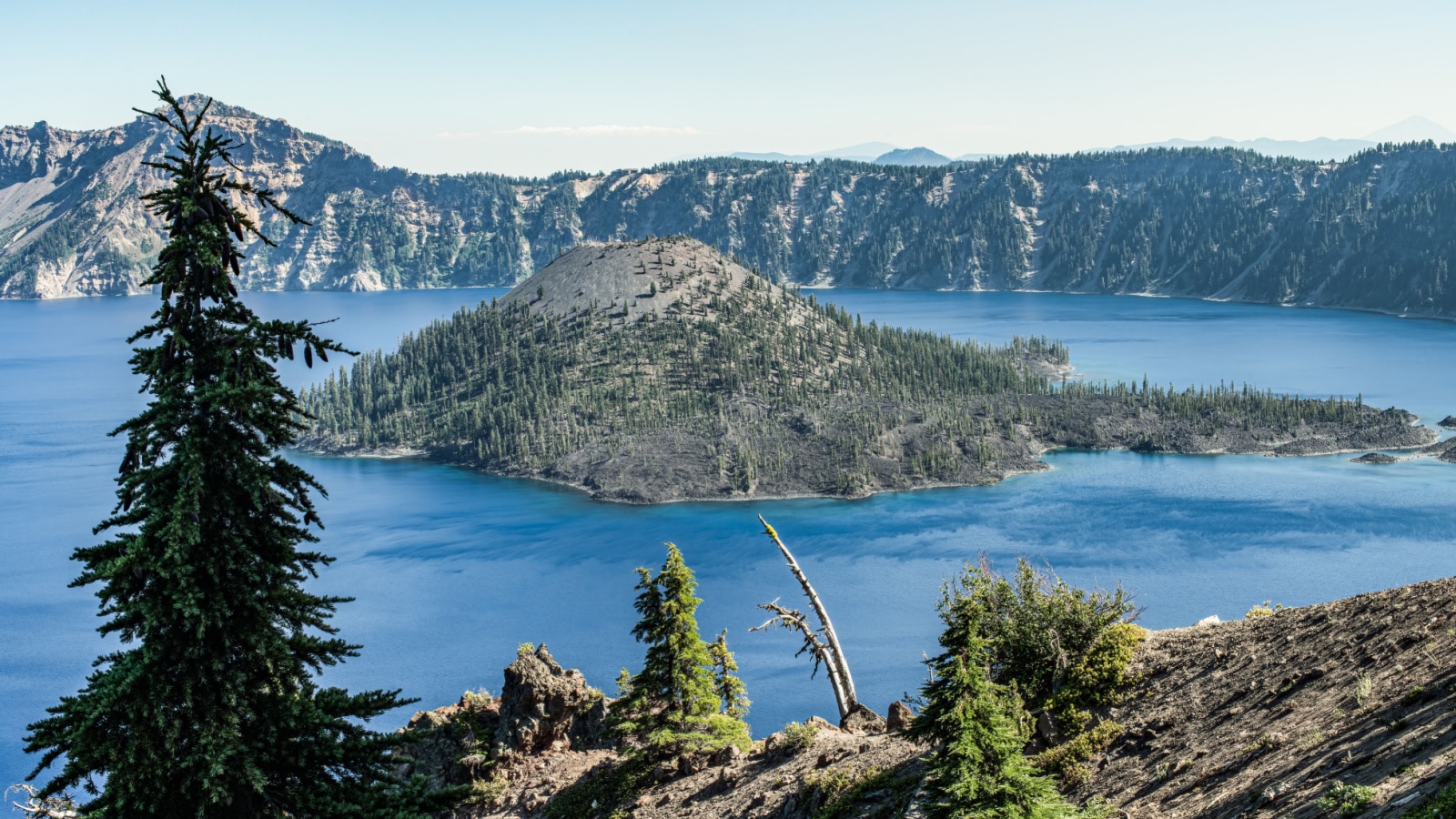 Formed by the collapse of a volcanic caldera, Crater Lake is the deepest lake in the United States, known for its pristine blue waters and stunning panoramas from the rim.
Pennsylvania: Ricketts Glen State Park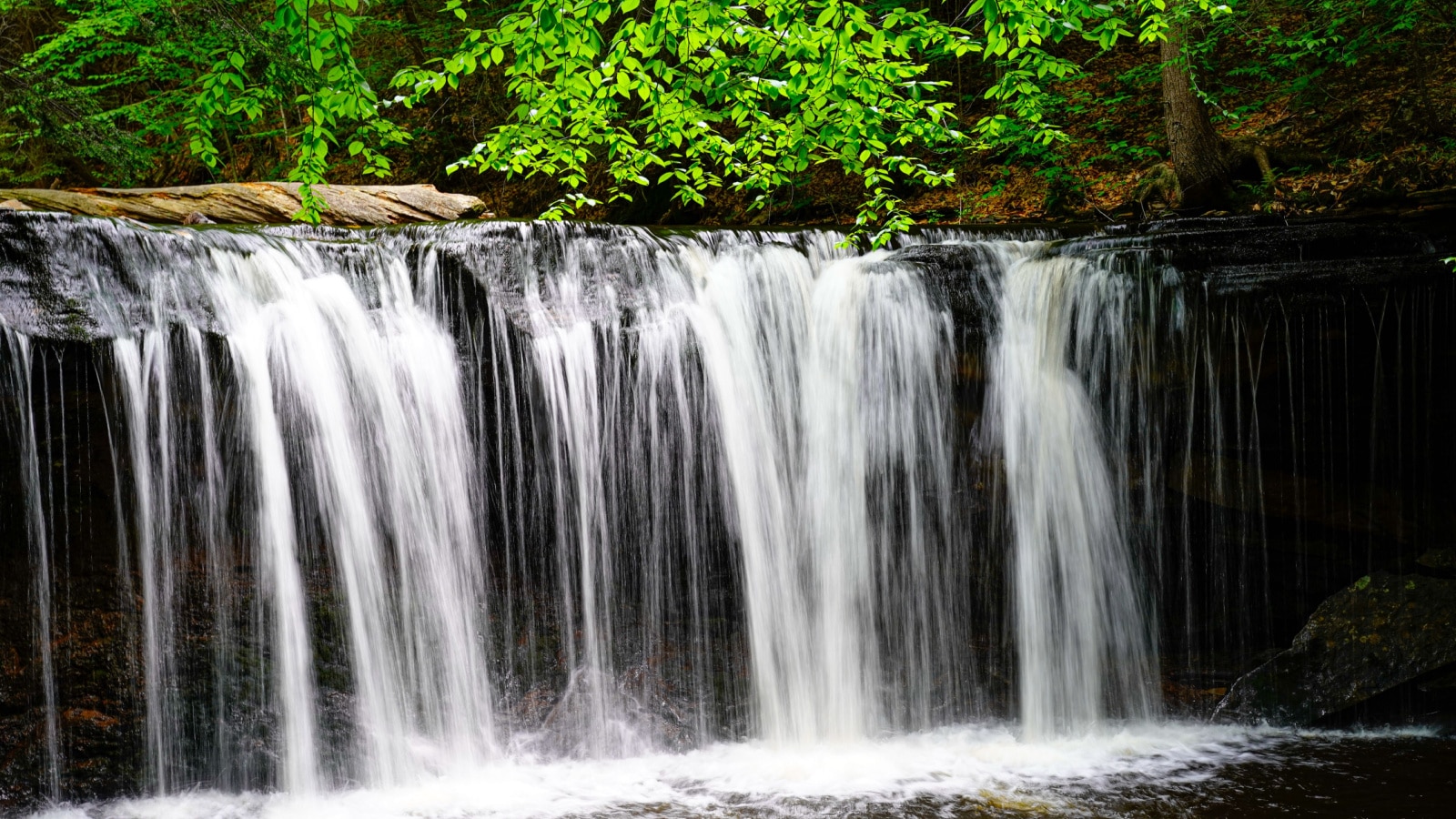 This park in the Pocono Mountains showcases a series of 22 waterfalls along Kitchen Creek, accessible via a beautiful hiking trail loop.
Rhode Island: Block Island
Located in the Atlantic Ocean, this small island features beautiful beaches, rolling dunes, and a laid-back coastal atmosphere, making it a popular destination for relaxation and outdoor activities.
South Carolina: Congaree National Park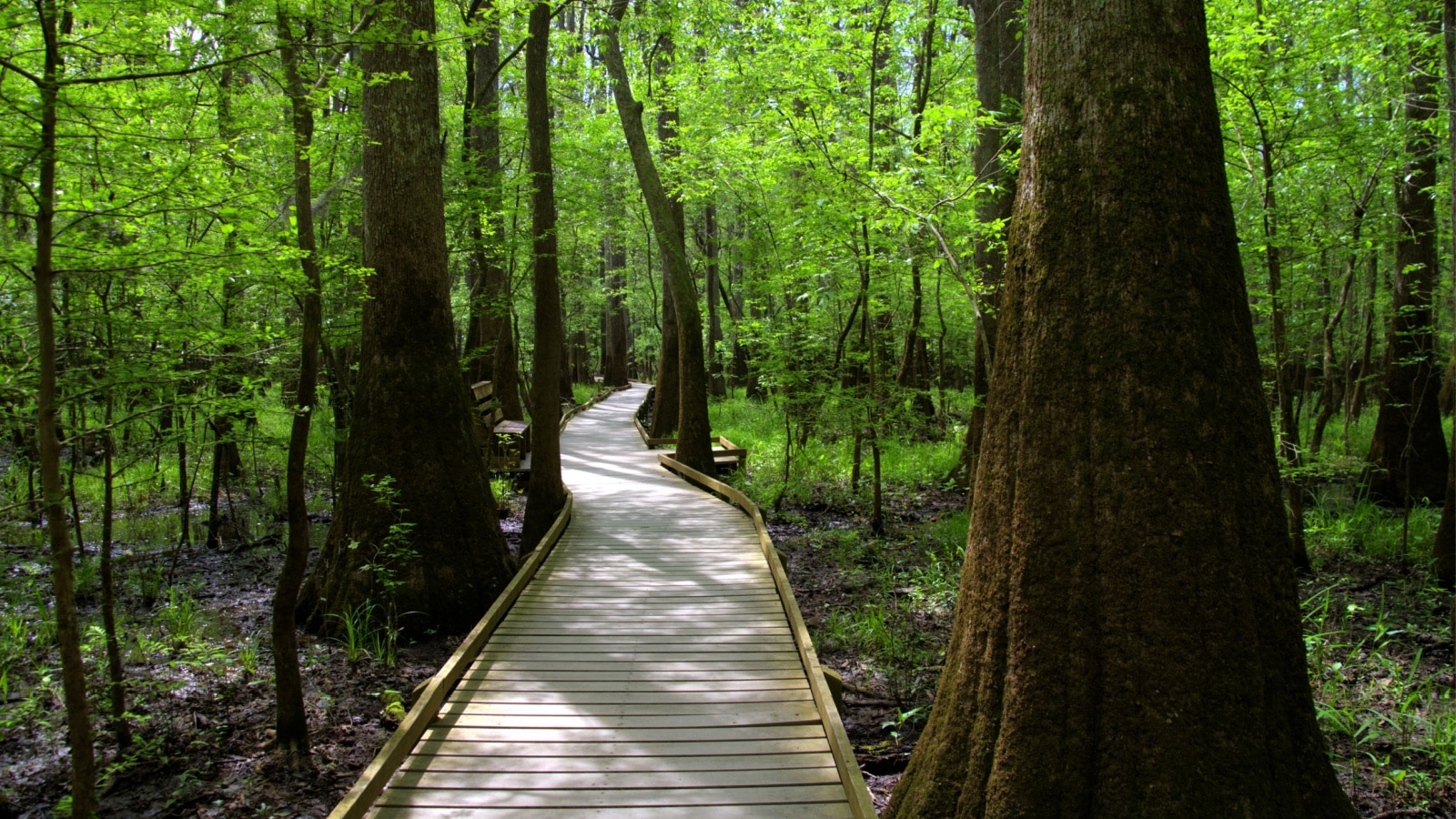 Situated near Columbia, this park protects one of the largest intact floodplain forests in the U.S., offering opportunities for canoeing, hiking, and wildlife viewing.
South Dakota: Custer State Park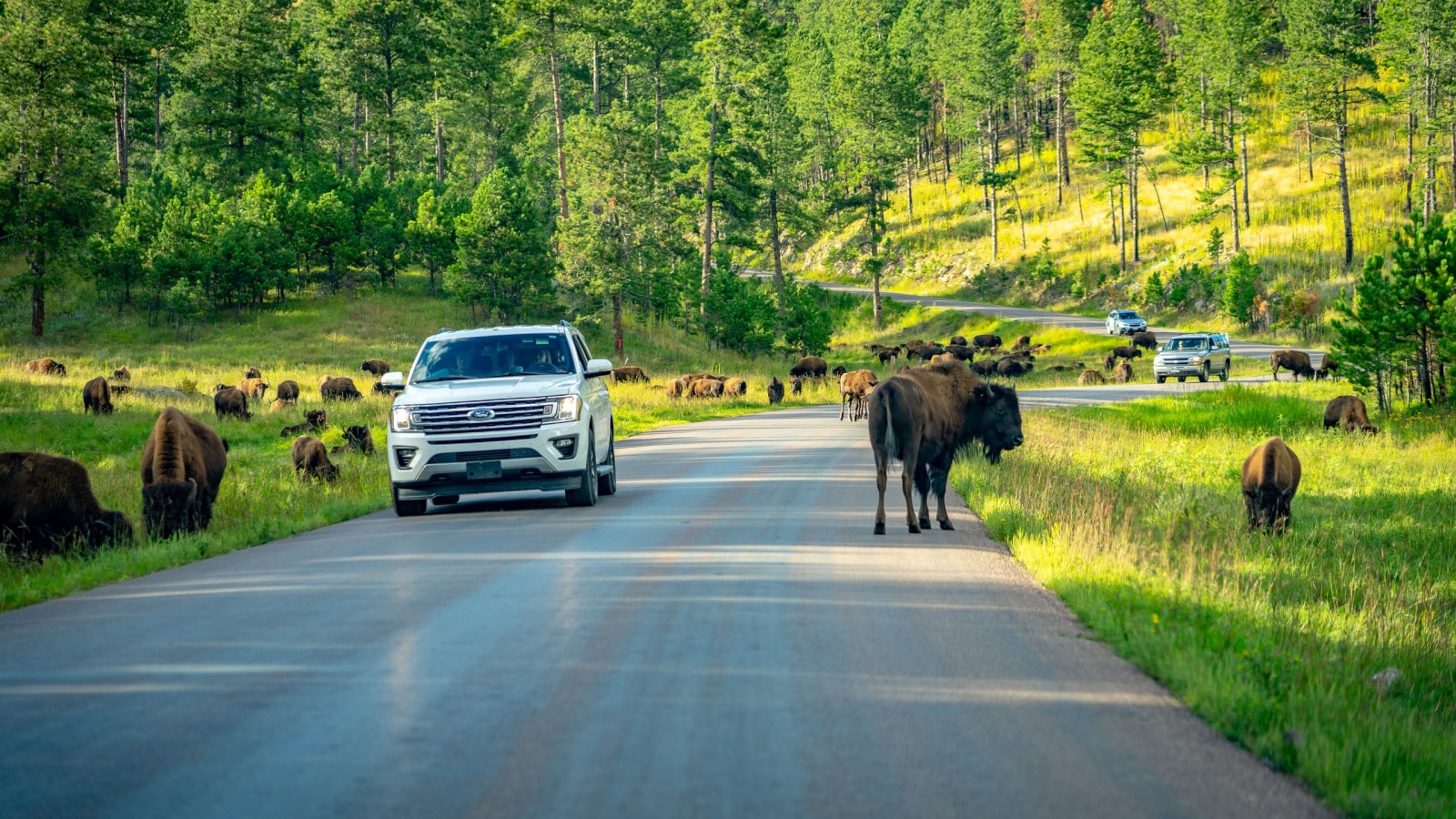 Spanning the Black Hills region, this park is known for its scenic drives, diverse wildlife, and iconic granite Needles, attracting visitors for outdoor activities and the annual buffalo roundup.
Tennessee: Great Smoky Mountains National Park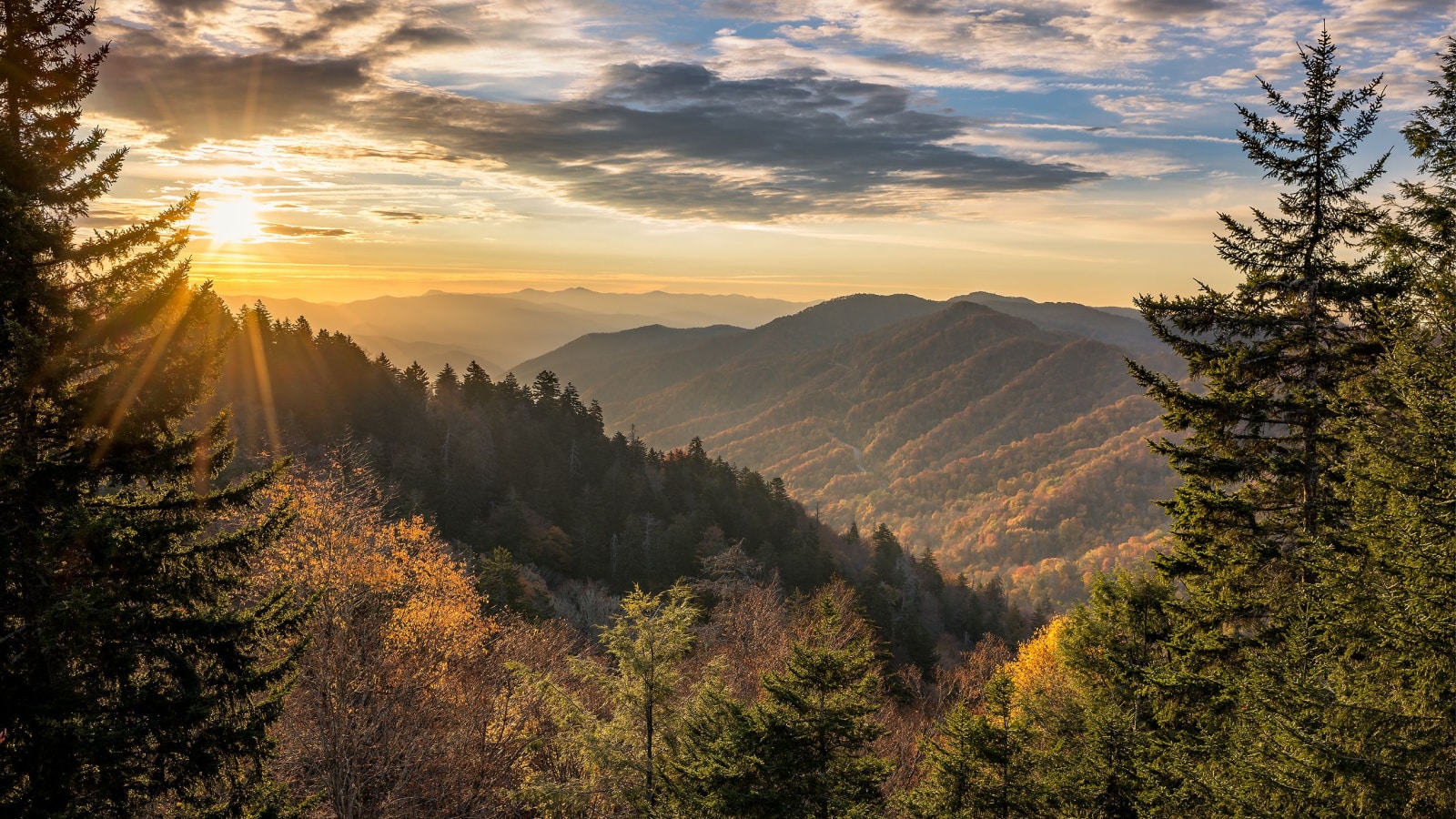 Straddling the border with North Carolina, this park is known for its mist-covered mountains, diverse plant and animal life, and historic structures, making it the most visited national park in the U.S.
Texas: Big Bend National Park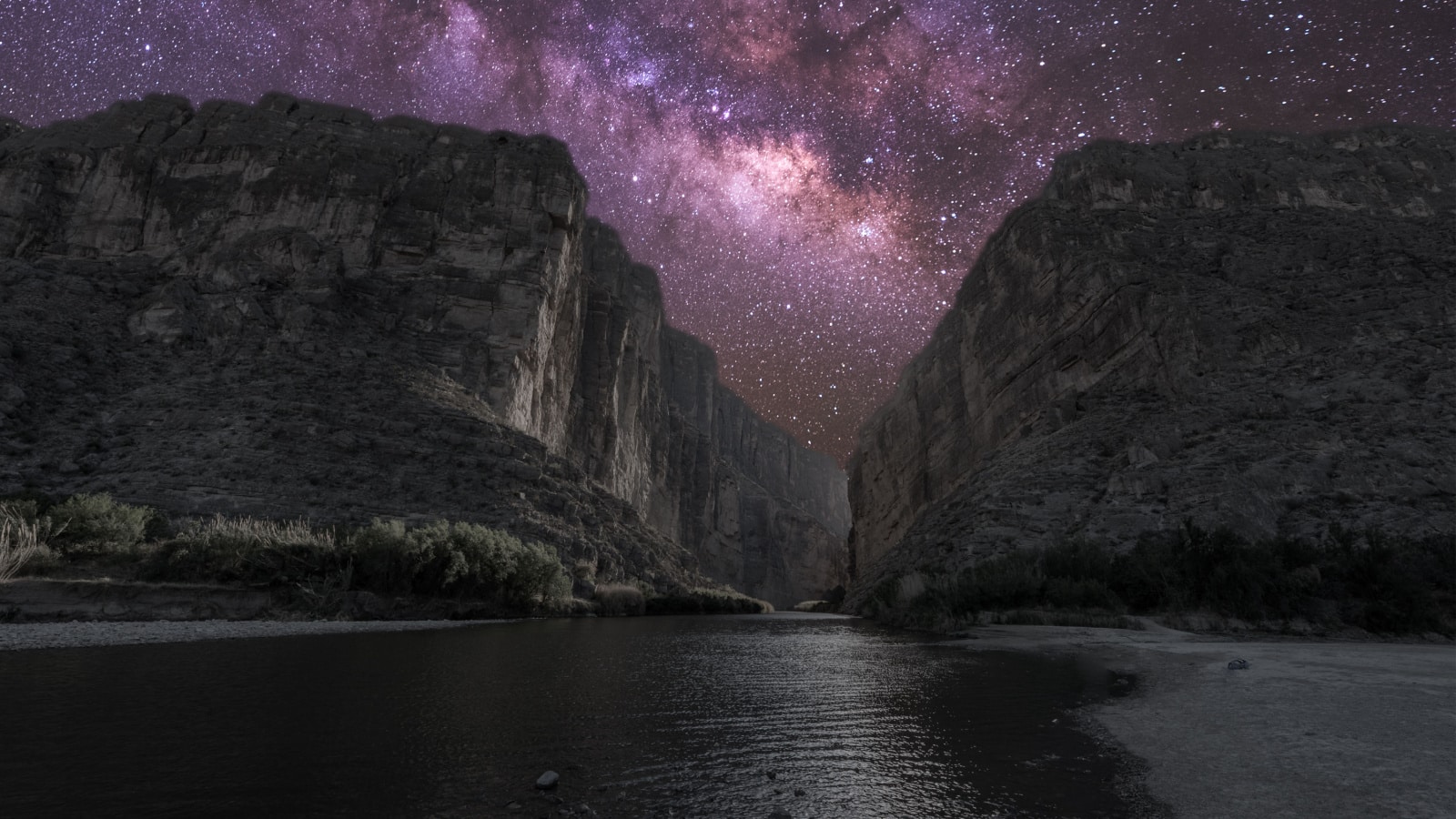 Encompassing a vast area in southwestern Texas, this park showcases the dramatic Chisos Mountains, the Chihuahuan Desert, and the meandering Rio Grande, providing opportunities for hiking, stargazing, and river trips.
Utah: Bryce Canyon National Park
Famous for its otherworldly rock formations called hoodoos, Bryce Canyon offers mesmerizing views at sunrise and sunset and hiking trails that lead down into the colorful amphitheaters.
Vermont: Green Mountain National Forest
Covering much of the state, this forest offers scenic landscapes, including forested mountains, rivers, and waterfalls, ideal for hiking, camping, and enjoying nature.
Virginia: Shenandoah National Park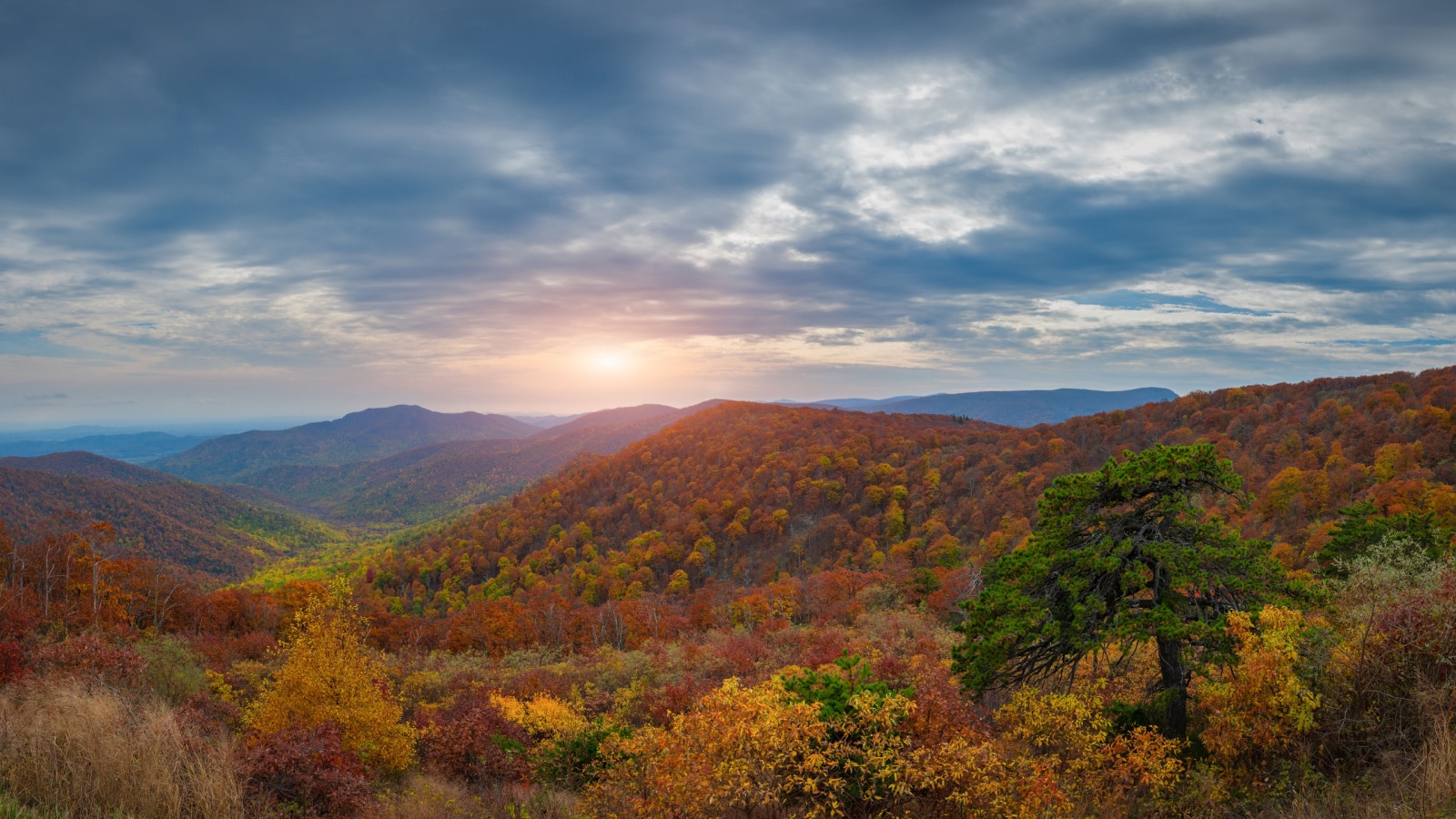 This park in the Blue Ridge Mountains features the scenic Skyline Drive, offering breathtaking views and access to numerous hiking trails, including a portion of the iconic Appalachian Trail.
Washington: Olympic National Park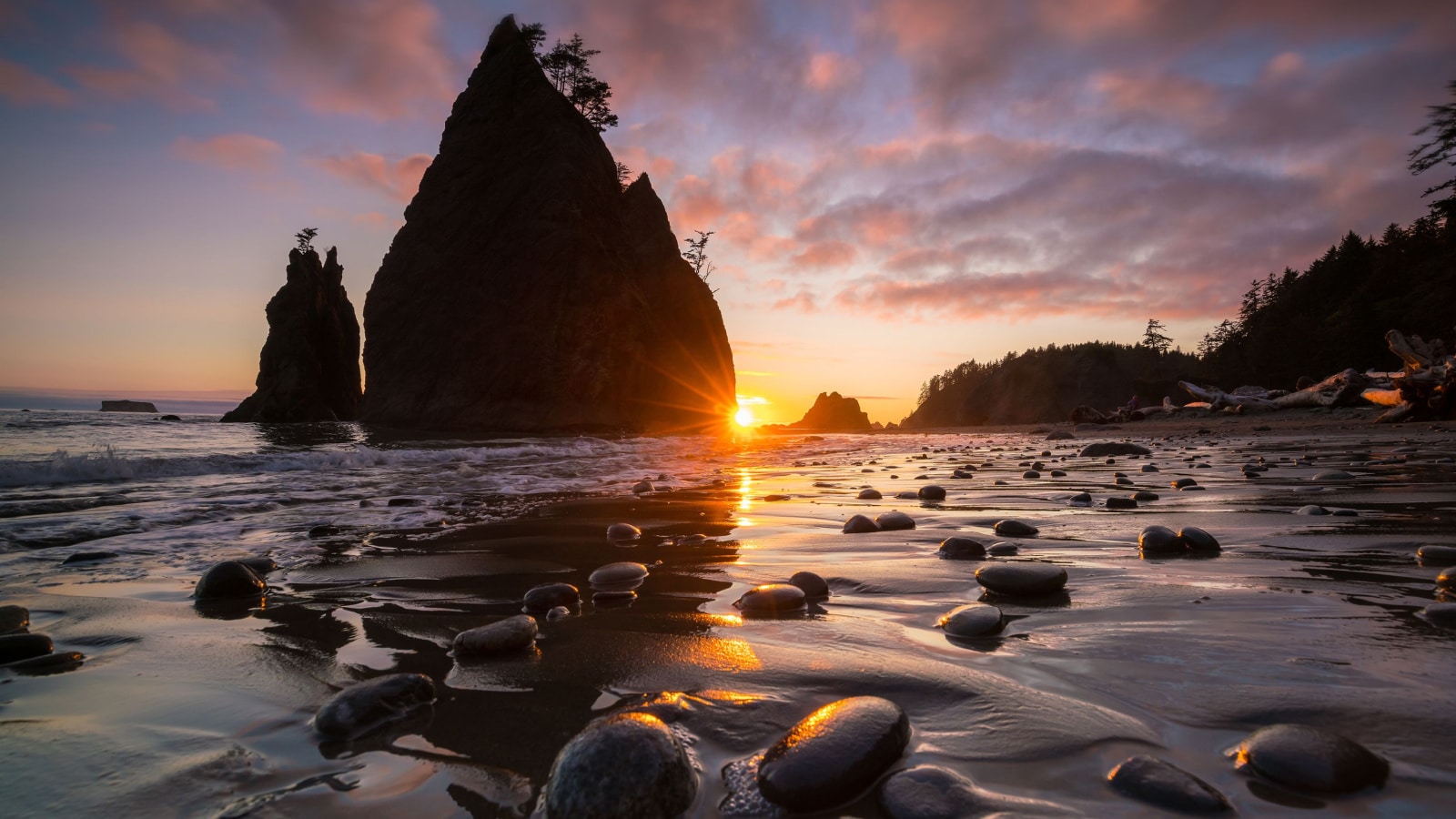 Encompassing diverse ecosystems, including temperate rainforests, rugged mountains, and wild coastline, Olympic National Park offers a wide range of outdoor activities and stunning natural beauty.
West Virginia: New River Gorge National Park and Preserve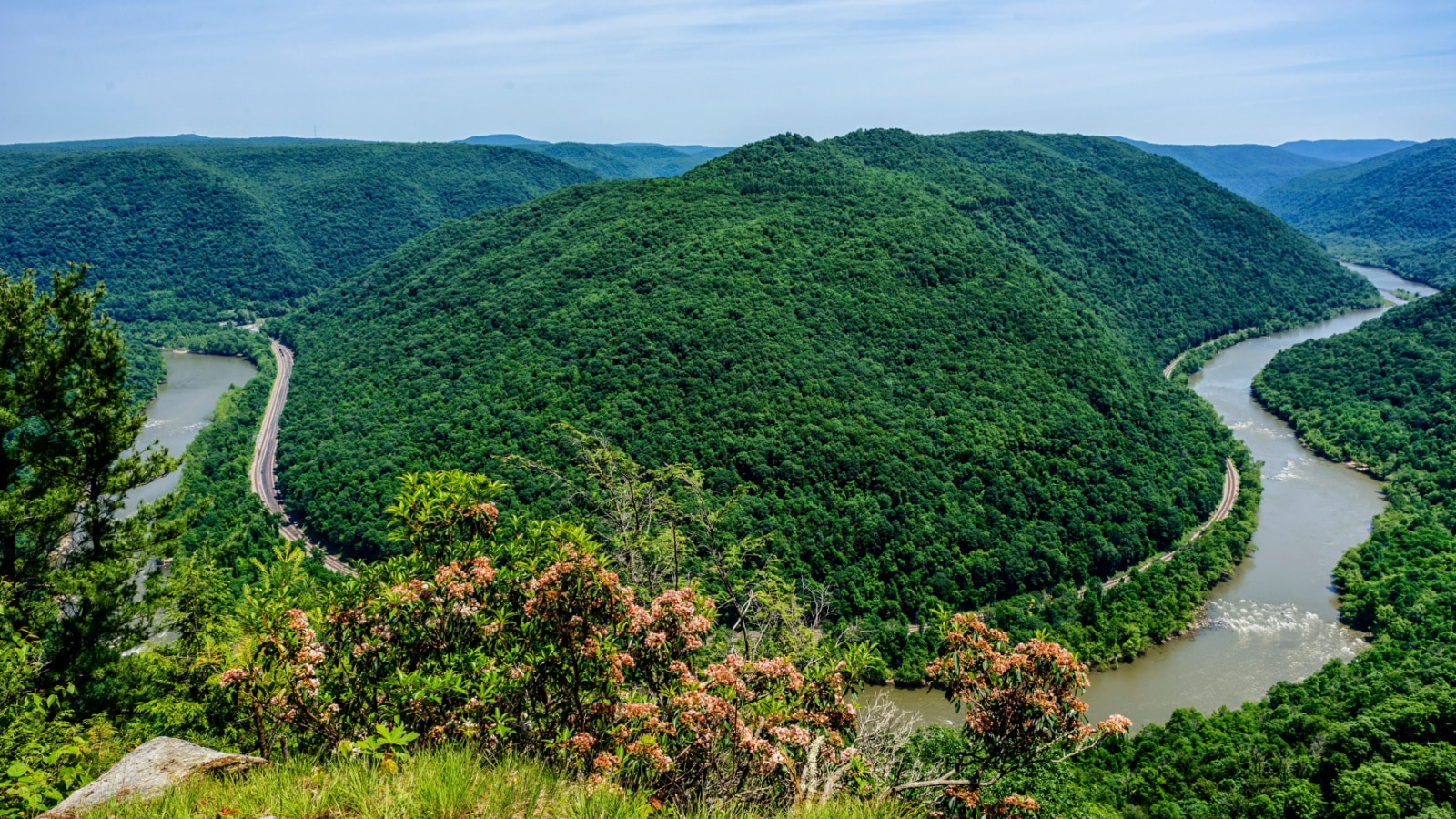 Known for its deep gorge carved by the New River, this park offers opportunities for whitewater rafting, rock climbing, and hiking along the rim and into the canyon.
Wisconsin: Apostle Islands National Lakeshore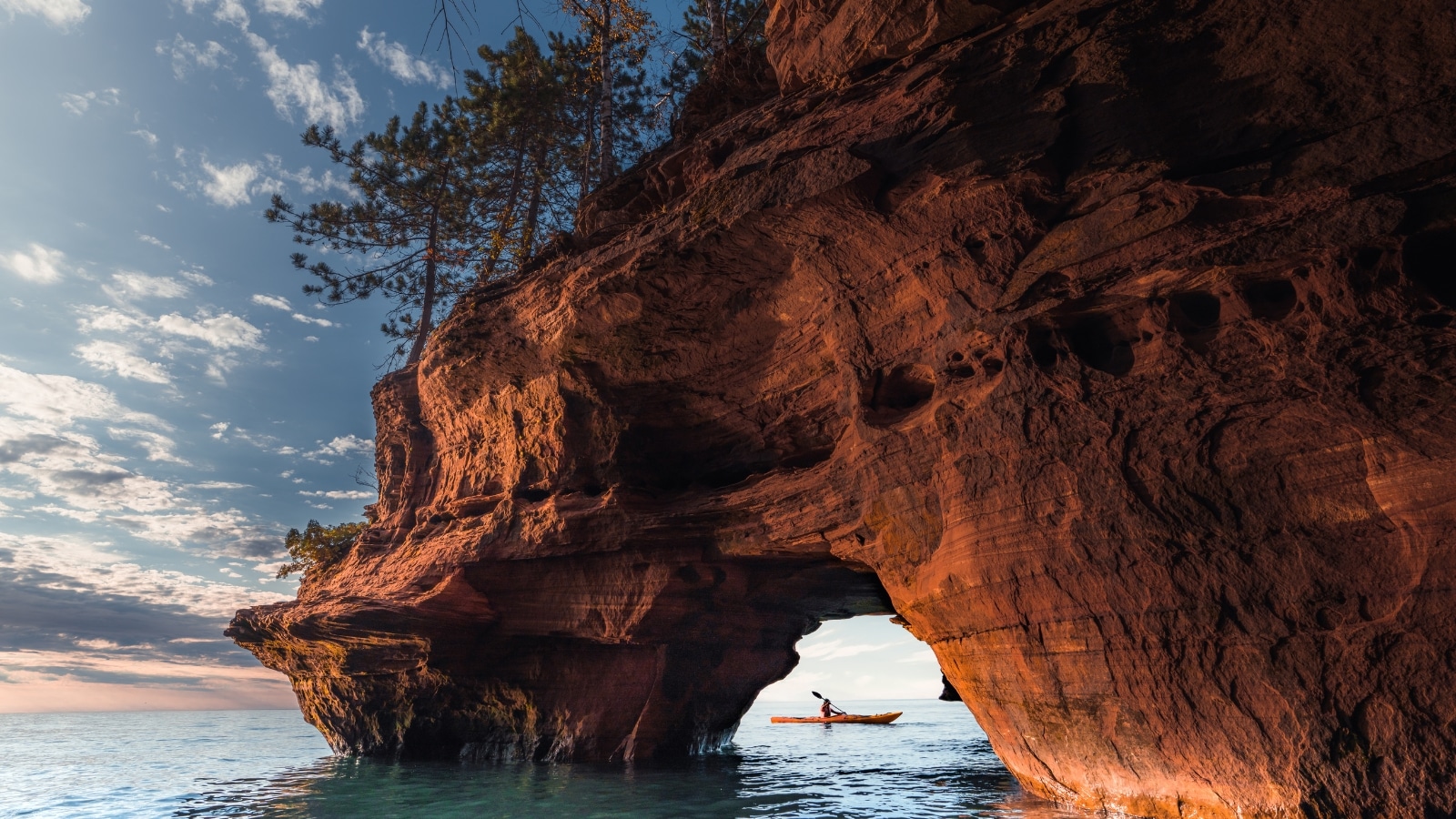 Located on Lake Superior, this national lakeshore comprises 21 islands with sea caves, sandstone cliffs, and historic lighthouses, providing opportunities for kayaking, camping, and exploring.
Wyoming: Yellowstone National Park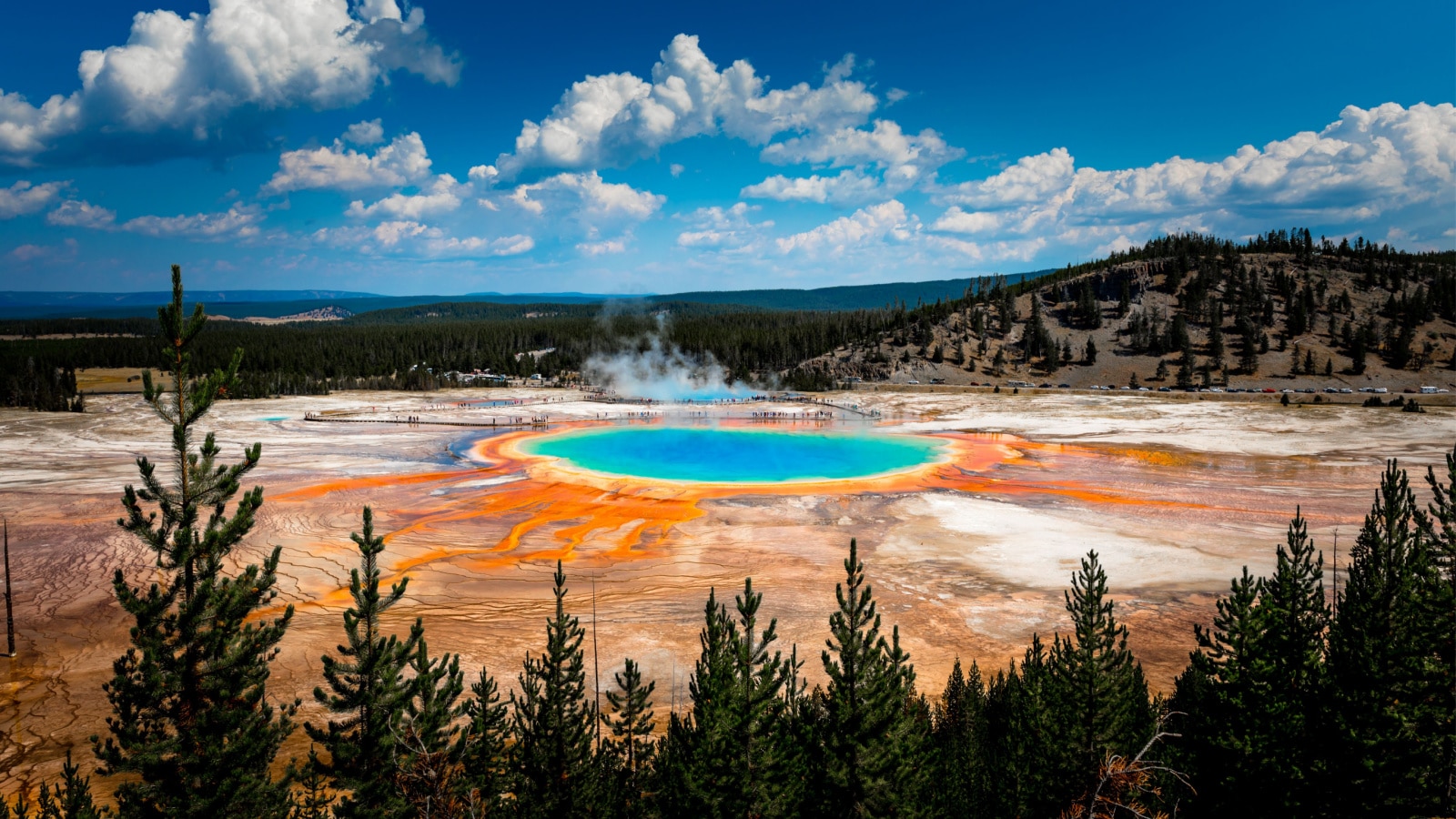 The first national park in the world, Yellowstone is known for its geothermal features, including geysers like Old Faithful, as well as wildlife such as bison, elk, and wolves, all set against a backdrop of stunning landscapes.
The Prettiest Towns and Small Cities in Each of the 50 U.S. States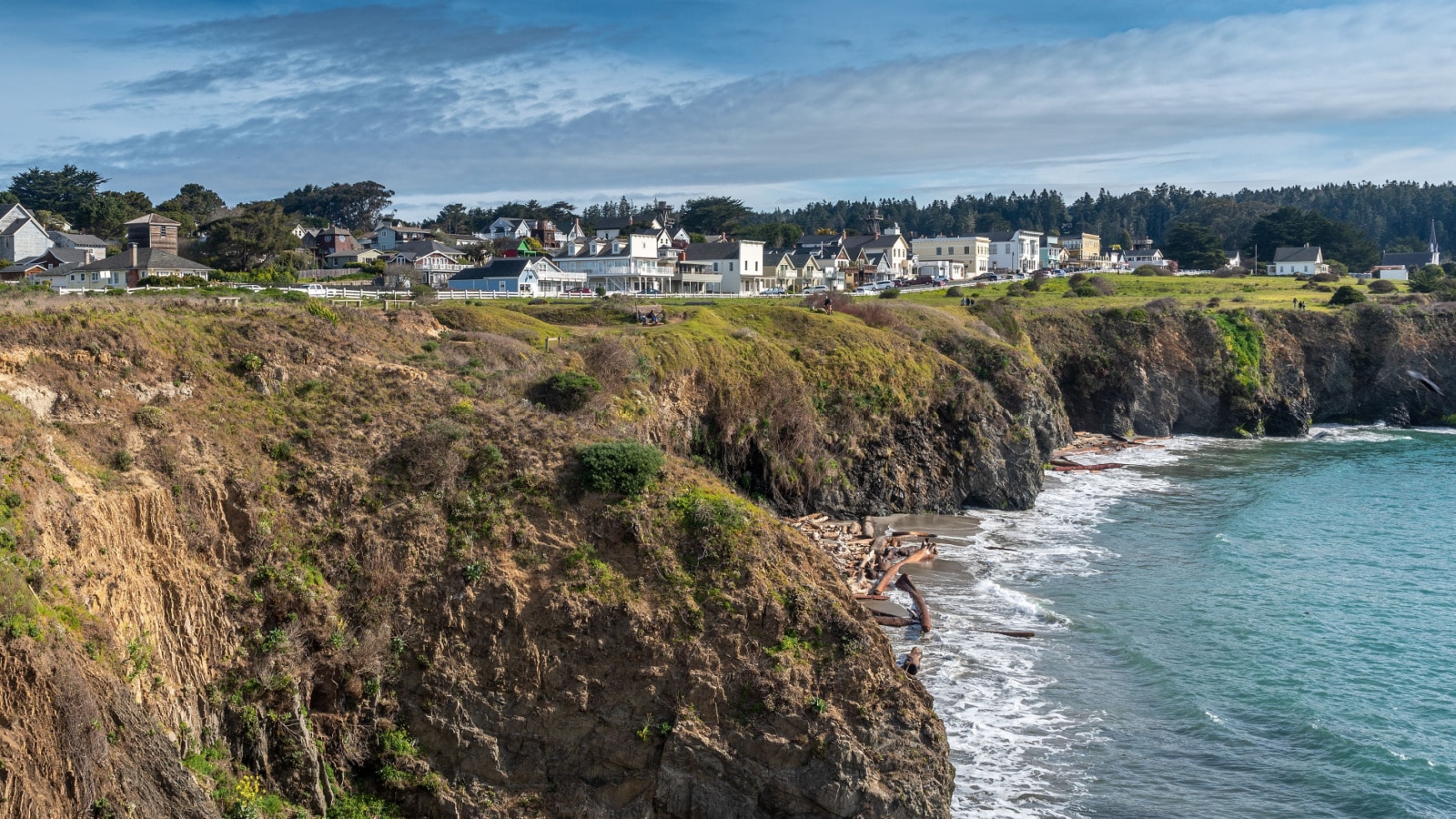 Whether you seek historic charm, breathtaking vistas, or a blend of cultural influences, this curated list will inspire you to explore the unparalleled beauty that awaits in every corner of the country.
Read more: The Prettiest Towns and Small Cities in Each of the 50 U.S. States
The Weirdest Tourist Attractions in Each of the 50 U.S. States, According to Travelers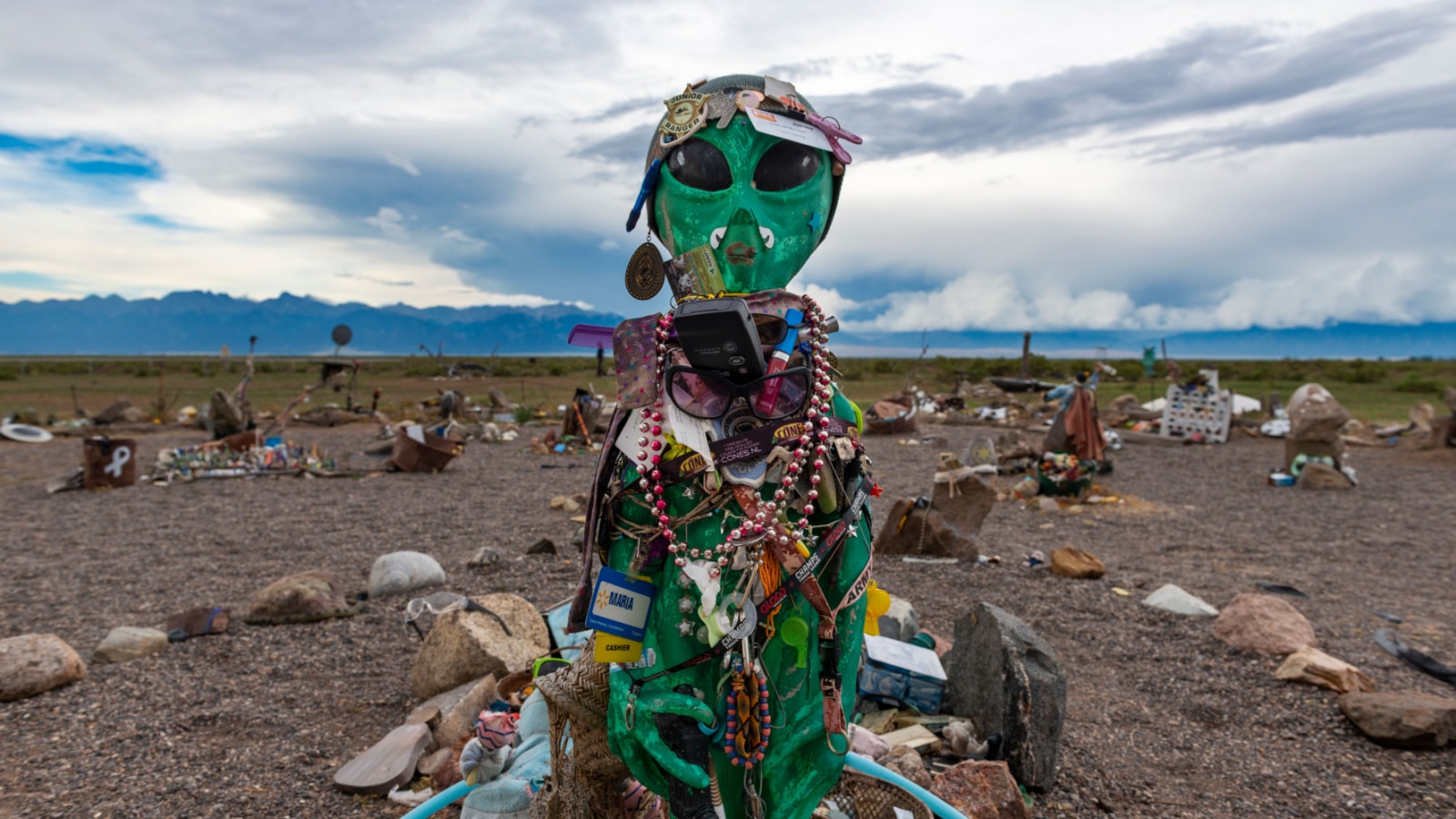 Embarking on a cross-country adventure? Looking to explore the lesser-known and unconventional side of the United States? From colossal balls of twine to peculiar museums, the 50 states that make up this diverse nation are home to an array of strange and offbeat tourist attractions.
Read more: The Weirdest Tourist Attractions in Each of the 50 U.S. States, According to Travelers
The Best Food to Try in Each of the 50 States, According to Americans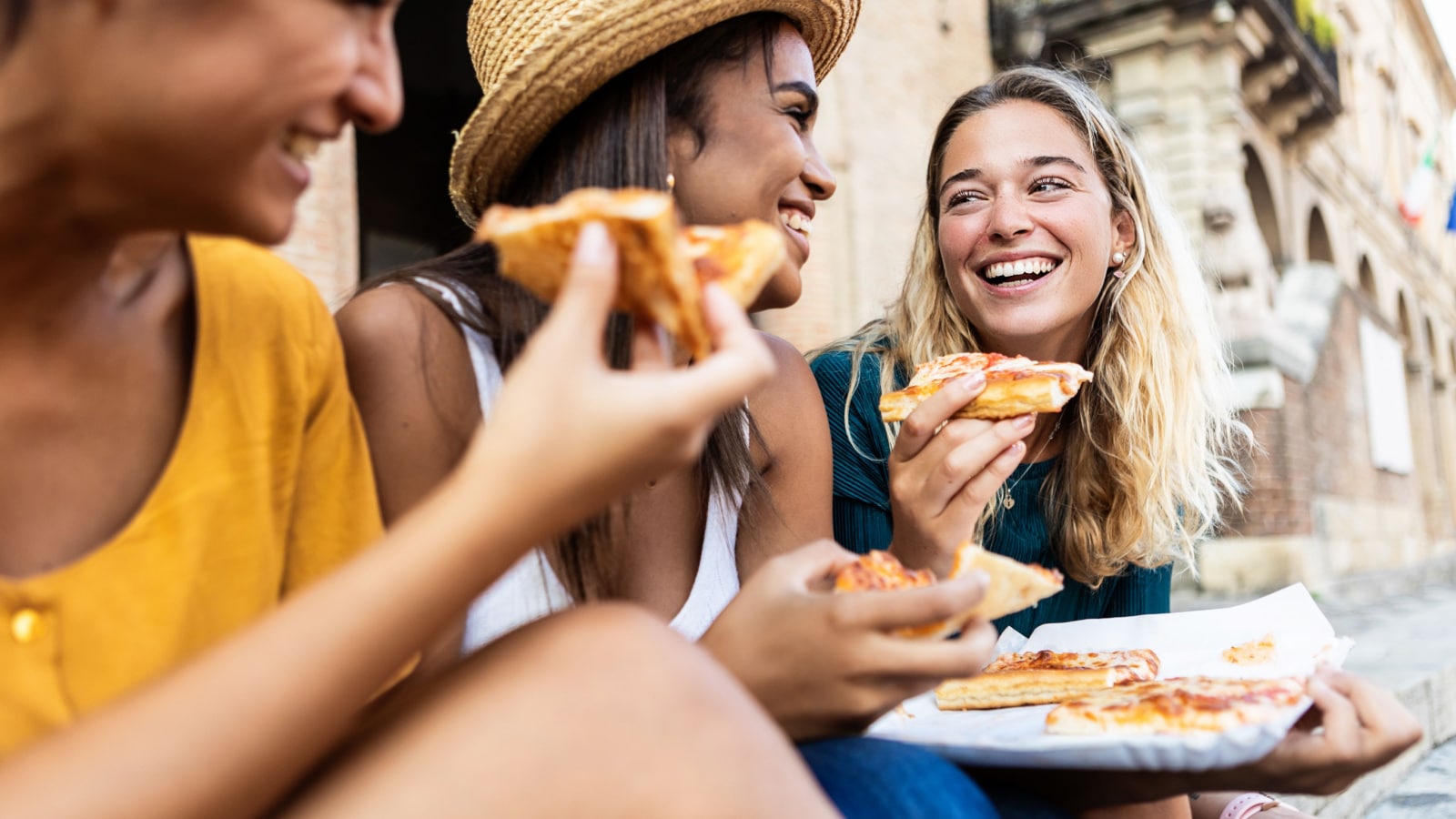 In this article, we will take you on a mouthwatering tour through all 50 states, exploring the most iconic and beloved dishes each region has to offer. From hearty Southern BBQ to New England seafood delights, and from Tex-Mex feasts to Pacific Northwest treats, the diverse flavors of American cuisine await.
Read more: The Best Food to Try in Each of the 50 States, According to Americans
15 of the Most Expensive Hotels in The World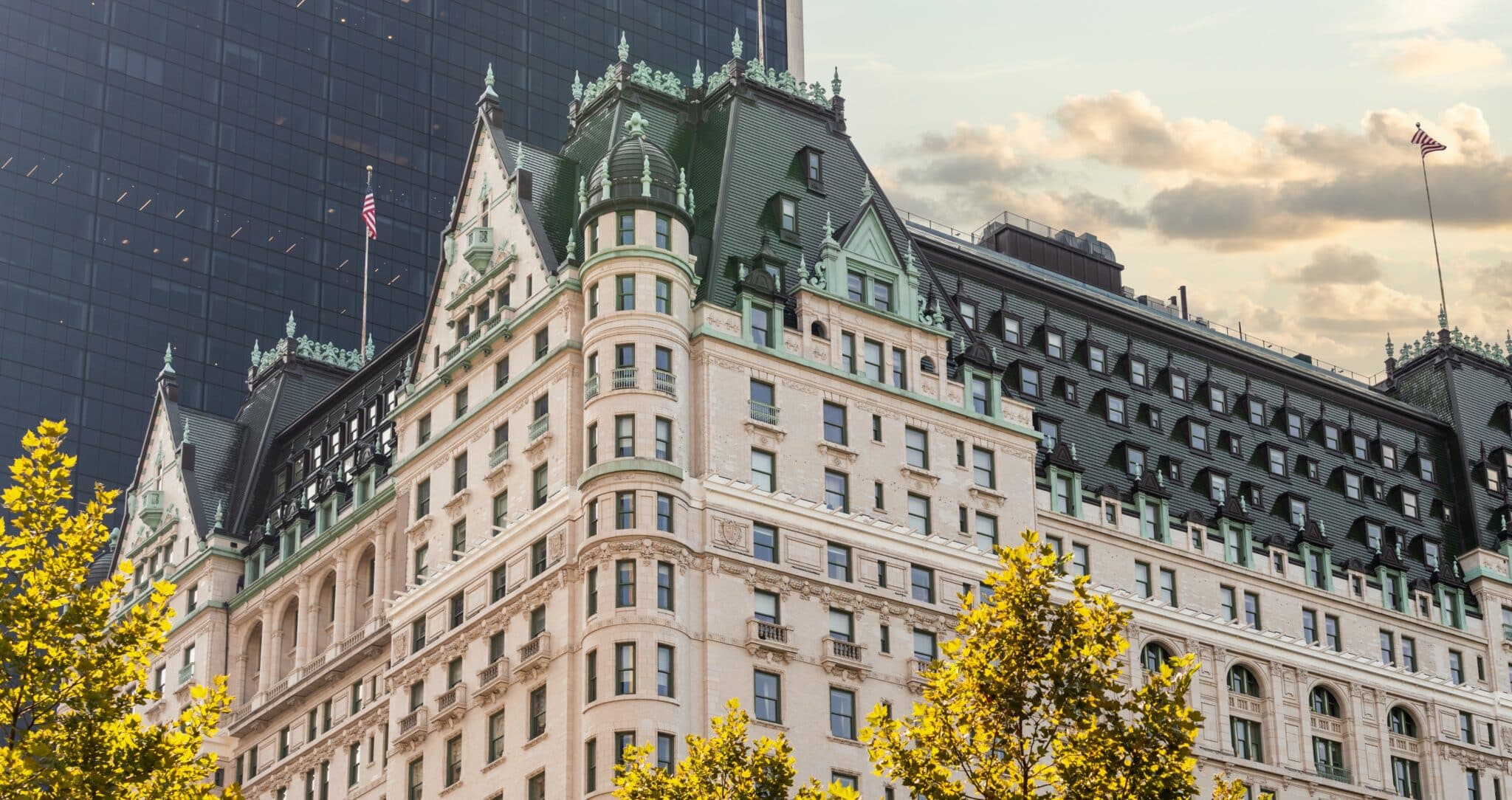 These hotels go to considerable lengths to provide their guests with the most luxurious accommodations and conveniences, from private islands to penthouse apartments. Let's have a look at the top 15 most expensive hotels in the world, each of which provides a one-of-a-kind and amazing experience that will leave an everlasting mark.
Read more: 15 of the Most Expensive Hotels in The World
The Most Beautiful Places to Visit in Each of the 50 U.S. States, According to Travelers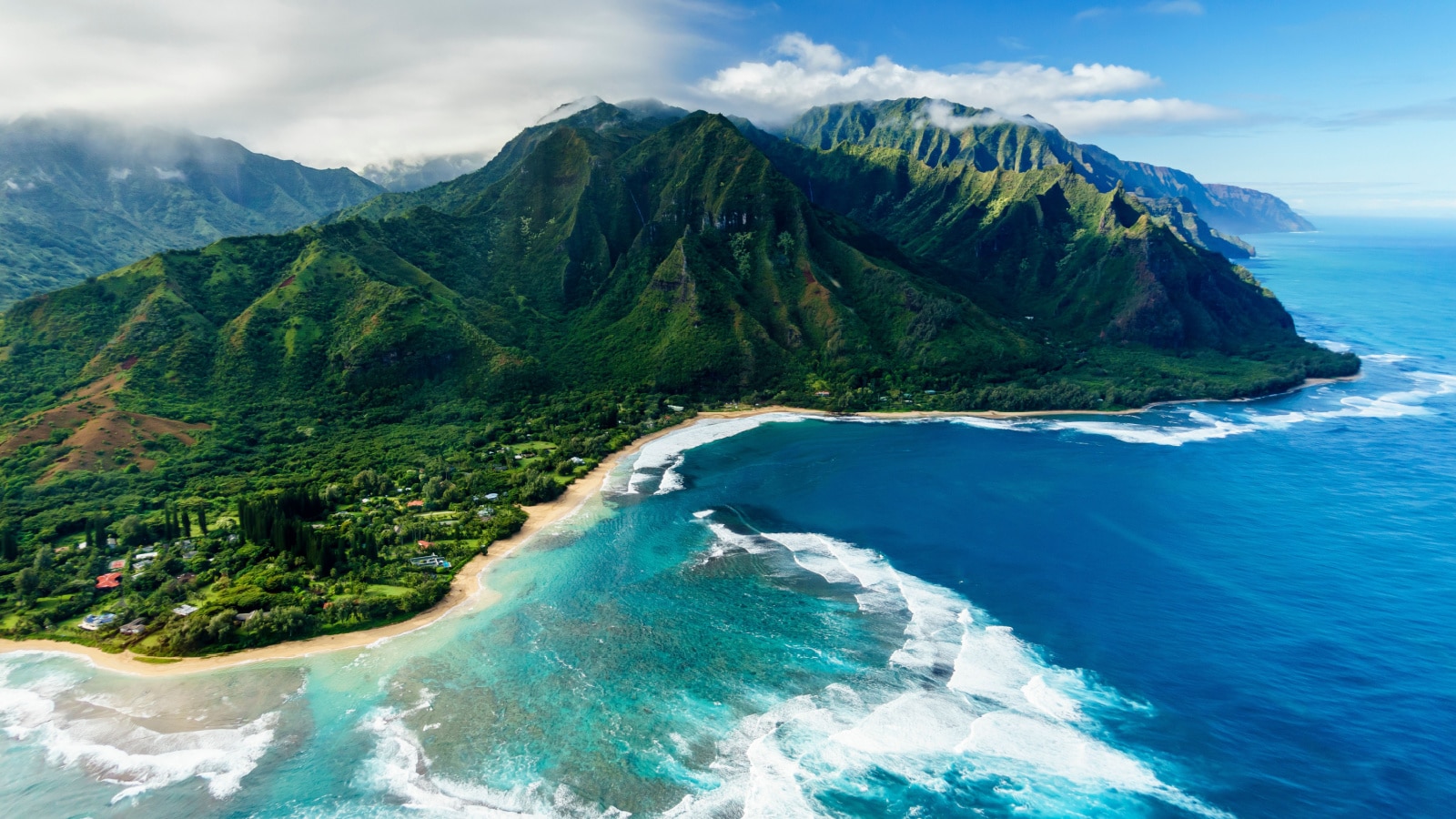 From the lush forests of Oregon to the majestic peaks of Colorado and the idyllic beaches of Florida, each of the 50 states boasts its own array of extraordinary destinations.
Read more: The Most Beautiful Places to Visit in Each of the 50 U.S. States, According to Travelers