My Top 8 Handbags to Buy From the Tory Burch Spring 2023 Collection
Tory Burch is a luxury lifestyle brand that features stunning handbags, coveted shoes, colorful dresses, and more. The iconic "double T" logo is recognizable by fashion lovers around the world.
Heads up! The Tory Burch Private Sale is underway and ends Monday, February 27, 2023, at 11:59 PM PT. Don't wait to shop this sale!!
I bought my first Tory Burch bag in 2019 and have been hooked ever since! The quality is fantastic. I still use that handbag (their Everly Leather Tote, pictured below) on a nearly daily basis. Despite the amount of wear and tear that bag has gotten over the years, it still looks brand new.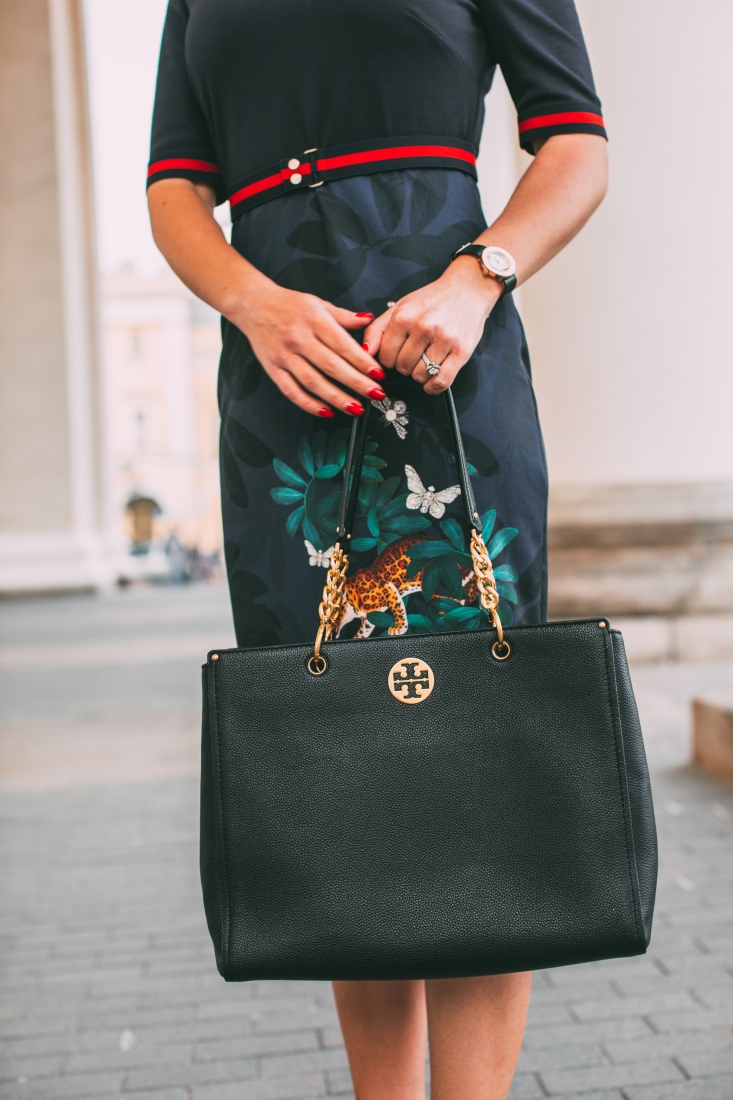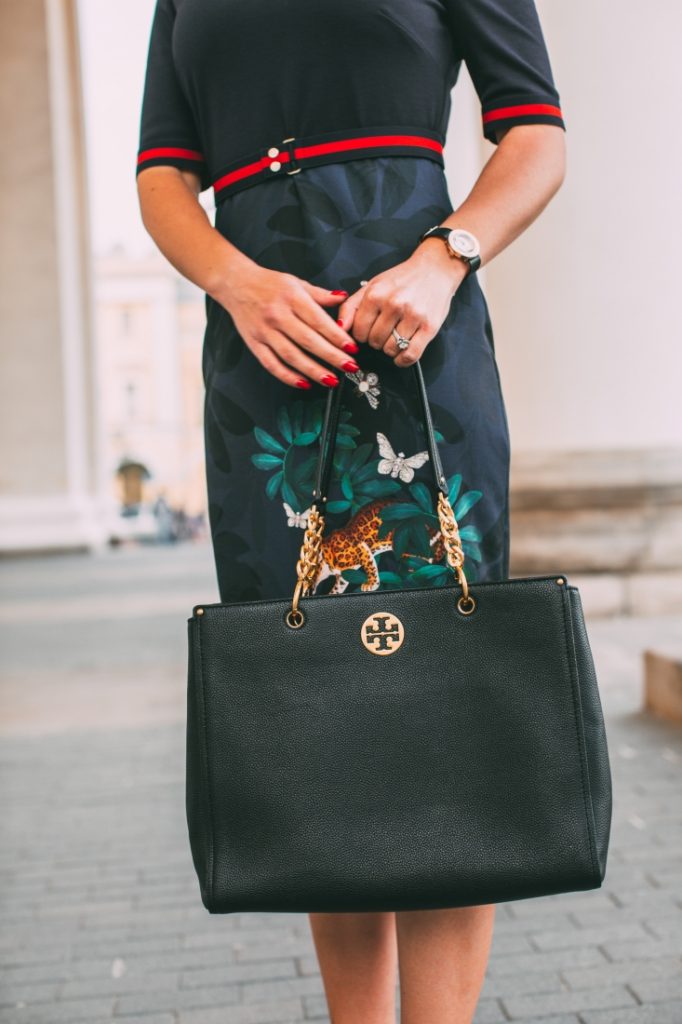 I've also been putting Tory Burch's Ella beach bag to the test on vacations. Not only does it have to carry along the usuals (towels, sunscreen, books, etc.), but I also use it to haul my GoPro and DSLR camera. I weighed it for the heck of it to see how much it was actually holding, and I've been lugging around a whopping 16 pounds in this bag, and everything is holding up beautifully!
Needless to say, I'm a big Tory Burch fan! In today's post, I'm featuring 8 of my favorite handbags I'm eyeing from the Tory Burch Spring 2023 Collection! I'd love to hear which of these bags is your favorite in the comments section at the end of the post. Happy shopping!
Read next: 8 Best Tory Burch Handbags to Buy for This Fall & Winter
This post is sponsored by Shoplooks. All comments and opinions are my own. Some of these links are also affiliate links. Meaning, if you click a link and make a purchase, Have Clothes, Will Travel gets a very small commission at no extra cost to you. Thank you for supporting the brands that make this blog possible!
My Top 8 Handbags from the Tory Burch Spring 2023 Collection
ELLA PRINTED TOTE BAG – Beautiful, versatile bag that can be used for travel and daily use.
As you may or may not have noticed from the photos above, I'm a big fan of Tory Burch's Tote Bags in particular. They are incredibly well-made, resilient, and oh-so-stylish. While I have the Ella Straw Beach Bag (and adore it), the Ella Printed Tote, above, would be an even better addition to a wardrobe, as it would make a great travel bag as well as a great daily bag. This one also includes an interior laptop pocket perfect for the office!
SMALL FLEMING SOFT CONVERTIBLE SHOULDER BAG – A fun & colorful bag to add to a spring and summer wardrobe!
I normally gravitate to, and recommend, investing in bags that are in neutral colors. This way they go with everything, and you can really maximize their use. However, Tory Burch's new collection has SO many beautiful bright and pastel colors, I am rethinking my stance on colorful bags. I currently have this beautiful Plié Pink Fleming Bag in my cart and am looking forward to wearing this with as many items in my closet as I possibly can!
PETITE LEE RADZIWILL EMBOSSED CAT EYE BAG – Timeless and versatile evening bag.
While I am focusing on the Petite Lee Radiziwill Cat Eye bag here, ANY of the Tory Burch Lee Radziwill Collection handbags are a great investment for your wardrobe. They are timeless and sophisticated, and the leather is just as good, if not better, than bags twice their price. The croc-embossed leather and suede trim are just the cherry on top of this gorgeous new addition to the Lee Radziwill Collection!
SMALL LEE RADZIWILL WHIPSTITCH DOUBLE BAG – The perfect all-around daily use bag!
While we are on the subject of Lee Radzwill bags, their double bags are the epitome of style and quality… and I am loving this new "pancake" color. It can be worn open, semi-buttoned, or fully closed. It is made with beautifully crafted leather and suede, along with signature lock-and-key hardware.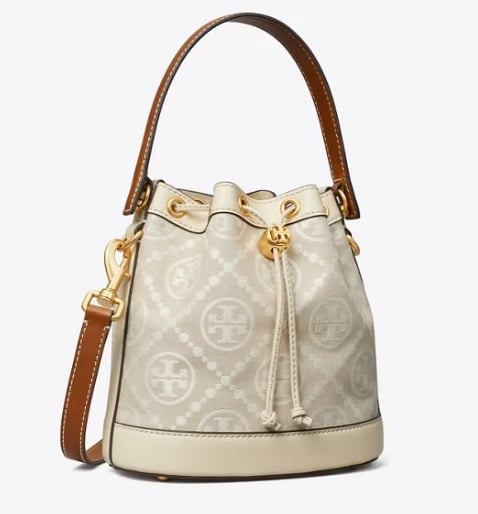 T MONOGRAM BUCKET BAG – Unique bag that is awesome for daily use.
Bucket bags are such a fun addition to a wardrobe. They're unique yet versatile. This bucket bag is crafted in leather-trimmed jacquard and can also be worn as a crossbody. Every detail is considered, with special attention to function and versatility. This is another bag that could easily be used every day with a variety of outfits.
MINI FLEMING SOFT PATENT BORDER CRESCENT BAG – The perfect statement bag for spring and summer!
Again, Tory Burch's new collection is really making me rethink my stance on colorful bags. I am swooning over this new Mini Fleming Crescent Bag. While I personally gravitate to the Vintage Lemon color, it also comes in black, cream, and Plié Pink. This is such a unique bag that is sure to spark conversations wherever you go! It also has a removable crossbody strap.
SMALL KIRA DIAMOND WOVEN CONVERTIBLE SHOULDER BAG – A unique day-to-night bag!
The perfect bag for spring and summer that can easily go from day to night! The Small Kira Convertible Shoulder Bag is beautifully crafted in diamond woven leather with the Double T hardware. It comes with an adjustable chain strap, which can be worn doubled over the shoulder, or long and crossbody.
KIRA CHEVRON CONVERTIBLE SHOULDER BAG – Versatile & timeless. Another good investment piece!
Last but absolutely not least is the Kira Chevron Convertible Shoulder Bag. I have a similar bag to this one, and it really does go with everything! I LOVE the soft chevron-quilted leather… and of course, the gold details. This is another bag that goes with everything and looks luxuriously chic doing so.
Heads up! The Tory Burch Private Sale is underway and ends Monday, February 27, 2023, at 11:59 PM PT. Don't wait to shop this sale!!
Which of these Tory Burch bags is your favorite? Let me know in the comments!
Read next: 8 Best Tory Burch Handbags to Buy for This Fall & Winter