My Top 8 Handbags to Buy From the Tory Burch Spring 2022 Collection
Tory Burch is a luxury lifestyle brand that features stunning handbags, coveted shoes, colorful dresses, and more. The iconic "double T" logo is recognizable by fashion lovers around the world.
I bought my first Tory Burch bag in 2019 and have been hooked ever since! The quality is fantastic. I still use that handbag (their Everly Leather Tote, pictured below) on a nearly daily basis. Despite the amount of wear and tear that bag has gotten over the years, it still looks brand new.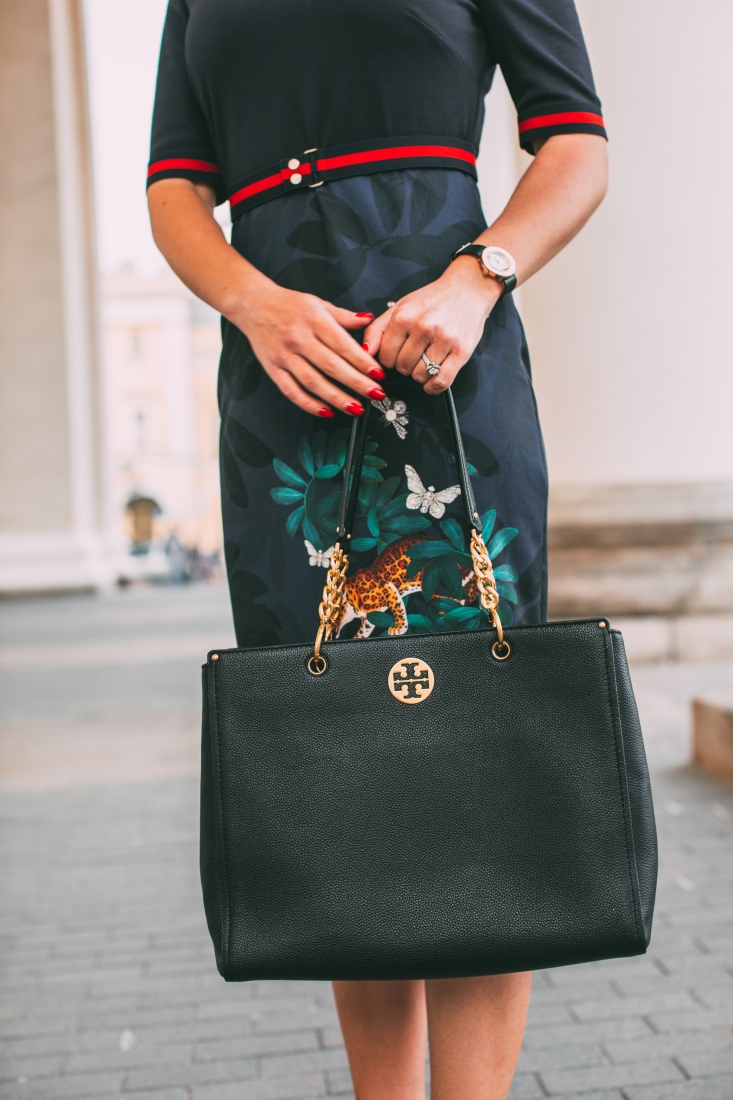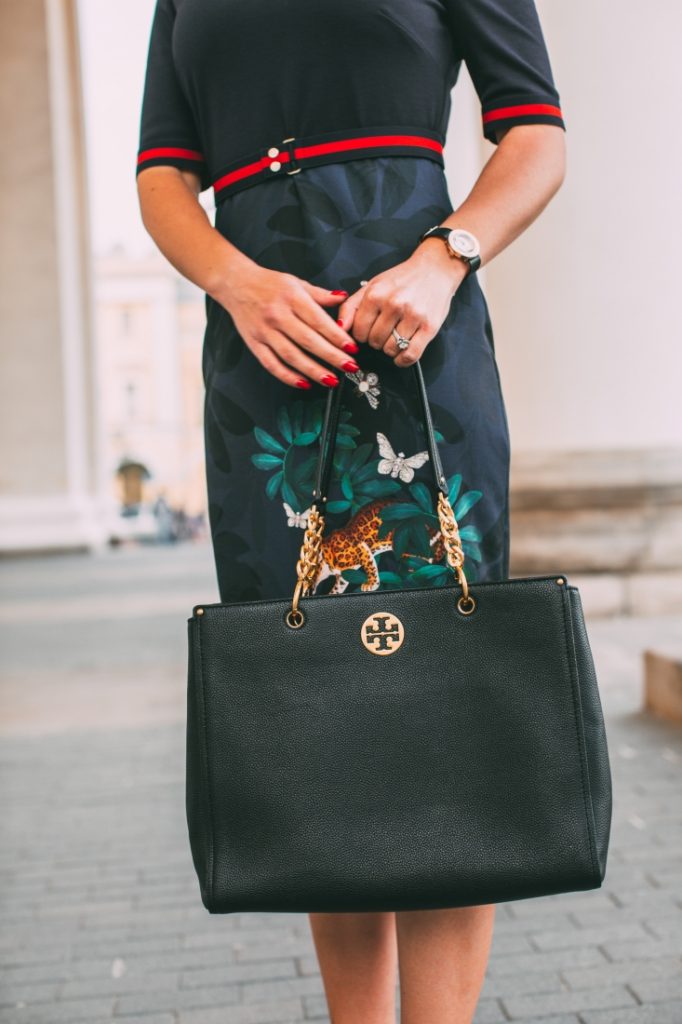 Needless to say, I'm a big Tory Burch fan! In today's post, I'm featuring 8 of my favorite handbags I'm eyeing from the Tory Burch Spring 2022 Collection! I'd love to hear which of these bags is your favorite in the comments section at the end of the post. Happy shopping!
Read next: 8 Best Tory Burch Handbags to Buy for This Fall & Winter
This post is sponsored by Shoplooks. All comments and opinions are my own. Some of these links are also affiliate links. Meaning, if you click a link and make a purchase, Have Clothes, Will Travel gets a very small commission at no extra cost to you. Thank you for supporting the brands that make this blog possible!
My Top 8 Handbags from the Tory Burch Spring 2022 Collection
ELEANOR BAG – Beautiful, versatile bag for spring and summer outfits.
The texture of this bag is what I am here for! I love the way the handwoven leather of the Eleanor Bag looks paired with the twisted rope chain. It's classy yet unique. The chain can be doubled over the shoulder or worn long as a crossbody – I appreciate that kind of versatility in a bag too.
Kira Chain Shoulder Bag – Versatile & timeless. A good investment piece!
As you may have noticed, I have this thing with black leather and gold accents. The Kira Chain Shoulder Bag is the perfect day-to-night bag that has a timeless and sophisticated air to it. If my Everly Tote is any indication, this is a bag that can be used with any and all outfits for many, many years to come. (This is another bag that has convertible shoulder straps – love it!)
FLEMING DIAMOND PERFORATED SMALL CONVERTIBLE SHOULDER BAG – A fun, colorful handbag for spring/summer.
This laser-cut Fleming Small Convertible Shoulder Bag features eye-catching, diamond-shaped cut-outs and a bombé Double T. The golden color of this bag is bright and fun, without being too ostentatious. This will look fabulous with sundresses or shorts + a tank. (Another convertible strap too!!)
MCGRAW WOVEN EMBOSSED SATCHEL – The perfect beach accessory!
Heading to a tropical locale this spring? Or planning to hit the beach this summer? The McGraw Woven Satchel is the perfect bag to bring along! The McGraw satchel weaves together embossed napa leather and suede and is hand-done in a traditional rattan pattern It's large enough to carry the essentials, but not so large that it's impractical for daily use.
MCGRAW DRAGONFLY – Awesome leather tote for daily use.
If you're looking for a quality leather tote for this spring and summer, you can't beat the McGraw Dragonfly. I love that the winged silhouette opens out with hidden zippers for a more spacious interior. Plus the color of this bag is so refreshing – it branches out from my typical black or white but is just as versatile. This is another bag that could easily be used every day with a variety of outfits.
T MONOGRAM BRAIDED STUDIO BAG – The perfect statement bag for spring and summer!
I can't resist a bag that has a whimsical touch to it. The intricately molded leather flowers on this T Monogram Studio Bag are so much fun and the perfect amount of novelty to a classic bag. This bag is sure to be a great conversation starter!
T MONOGRAM PERFORATED LEATHER MOON – A fun, unique daily bag!
If a bag with cute flowers doesn't speak to you as much as it speaks to me, maybe this T Monogram Leather Moon bag will. Another unique bag that's sure to turn heads, this circular-shaped bag is meticulously crafted in perforated leather. It can also be worn with or without the removable crossbody strap.
KIRA QUILTED SMALL SATCHEL – Versatile & timeless. Another good investment piece!
Last but absolutely not least is the Kira Quilted Small Satchel. This is the bag that I currently have in my cart, and I just have to hit the check-out button! I LOVE the linear quilting and luxurious leather… and of course, the gold details. This is another bag that will go with everything and look luxuriously chic doing so.
Which of these Tory Burch bags is your favorite? Let me know in the comments!
Read next: 8 Best Tory Burch Handbags to Buy for This Fall & Winter