Ways to Support Small Businesses When You Can't Leave Home
Many states have ordered us to stay home and non-essential businesses to close their doors. While this is, of course, in the best interest of everyone, it does have devastating effects on small businesses.
These businesses have now been closed for weeks and, for many, their business is what pays the rent, allows them to put food on the table, and supports their families. This ranges from your favorite family-owned restaurant to photographers, tour operators, spas and more.
My family of 30 employees has been cut to 3 overnight, and it breaks my heart to know that some of the employees I have that rely on this job for extra income won't be able to receive it. – Nicole Hietpas, Owner of Geno's Steakhouse
There are ways that you can help your local businesses during this time of uncertainty, though. I'm from the Fox Valley area of Wisconsin and (virtually) sat down with a variety of local small business owners to hear how we could help them during this difficult time.
I'll be sharing a list of ways to help, but what I found too, is while this time is financially devastating for many, these incredible small businesses are giving back to their local communities in any way they can, despite their hardships. Check them out, below.
Small Businesses Give Back to Their Communities
Whitney Froelich is the owner of Citrine Creative Studio, LLC, a recently established business that provides modern education in traditional handcraft, such as sewing, crochet, embroidery, and more. While her crafting classes and events will be held in person once it is safe to do so again, she has currently pivoted her business into creating face masks.
For each order she receives, she is donating 1 mask to the Wisconsin Face Mask Warriors. She is then using any proceeds she receives from her mask sales to kickstart her business.
I'm asking people to pay what they want to for the masks, and all the money is going towards opening a bank account for Citrine. – Whitney Froelich, owner of Citrine Creative Studio, LLC.
Archna Patel, the creator of the Signature Pocket Passionista Skirt and Pocket Passionista Blog, felt fortunate that her family is safe at home and well during this time. She is donating all of the profits she makes during this time to the American Red Cross.
I've decided to take 100% of the profits that I receive from my signature skirt with pockets and donate it to the COVID-19 relief. – Archna Patel, owner of Pocket Passionista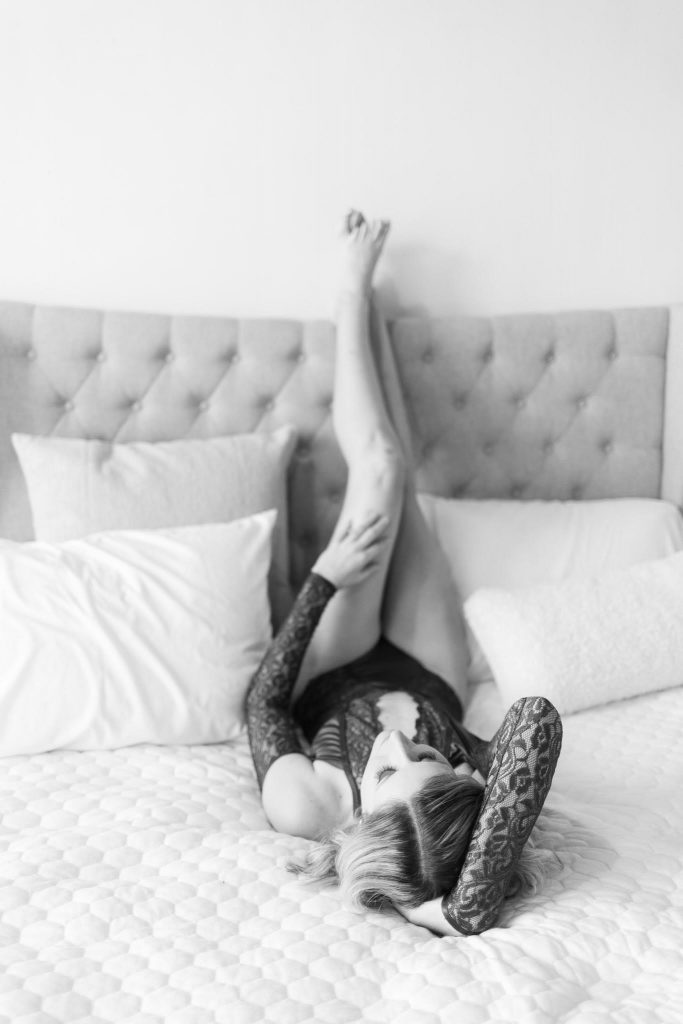 Sara Matuszak is the owner and lead photographer of Sara June Photography, which is a wedding and boudoir studio based in Neenah, Wisconsin. She is encouraging her clients to support other small businesses in our community by offering, from now until the end of May 2020, an album credit in the exact amount her clients spend supporting other local businesses.
She asks that you show her receipts dated between March 20, 2020 and May 31, 2020 up to $400 that you spent at local establishments owned by a local person, and the amount of your receipts totaled will be the amount of album credit that you have to play with.
I'm SO excited about this option because everyone will win: you'll get the most amazing album (seriously, so luxurious), you'll be supporting Sara June (my family thanks you), you'll be supporting however many other small businesses, and you'll be supporting my small printing lab. – Sara Matuszak, owner of Sara June Photography.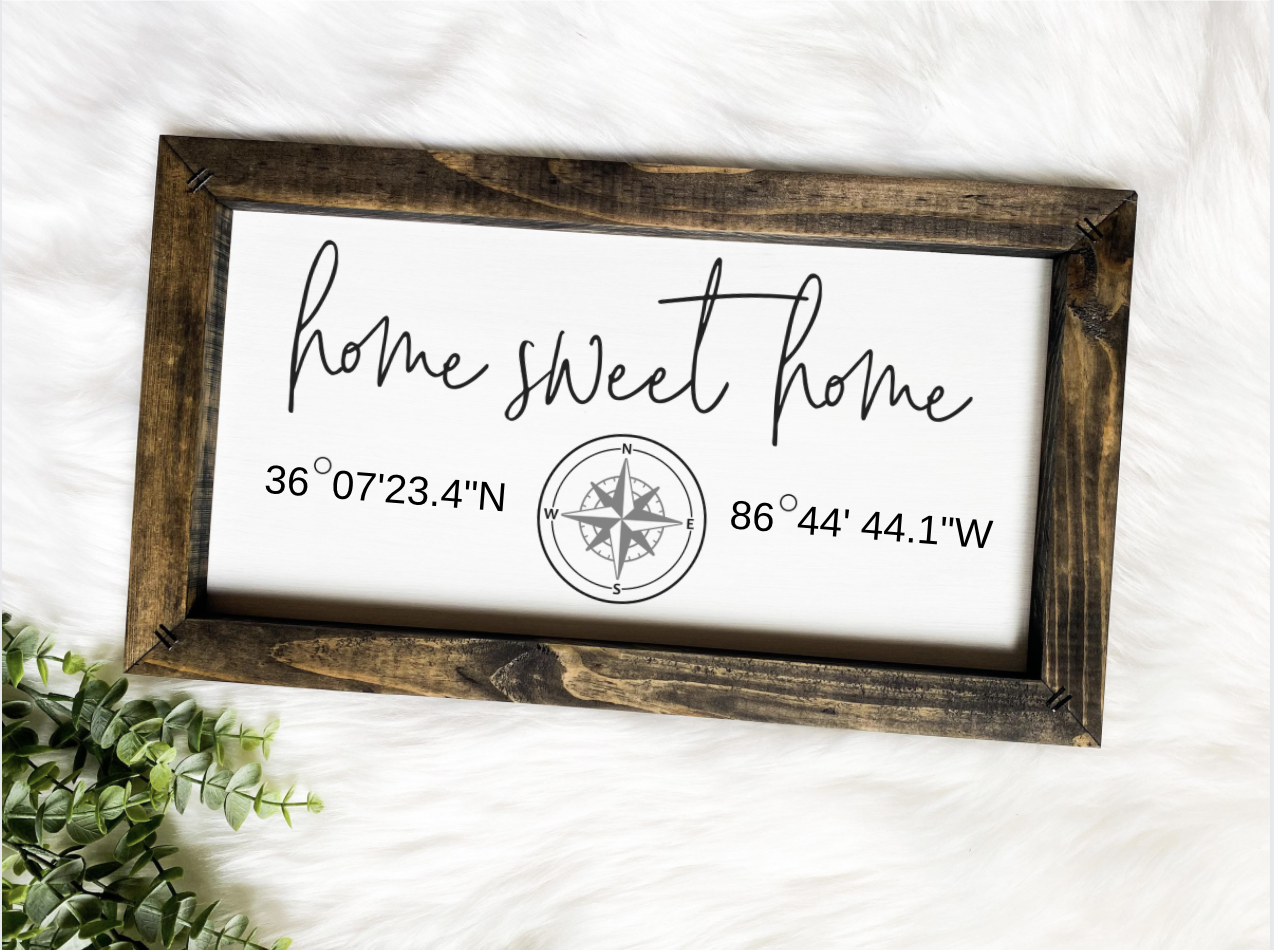 Danielle Kobriger & Jake Wendlick, Owners of Route 32 Designs in Green Bay, Wisconsin make handmade wooden signs. All of their supplies are sourced from the USA and can be safely purchased during this time. Their entire Etsy shop is 20% off now with free shipping.
We did this in hopes it will make it more affordable for our customers to send loved ones gifts during this difficult time of social distancing. – Danielle Kobriger, owner of Route 32 Designs
JameeLyn Slater is the owner of Studio 54 in Shiocton, Wisconsin, which is a coffee shop and beauty salon. The coffee shop portion of this business is still open for curbside pickup! And Studio 54 has been partnering with local businesses and individuals to raise money for the local fire department. They frequently run promotions where a portion of each coffee shop sale is donated to the local fire department! Check out their Facebook page for more information.
Ways You Can Help Your Local Small Businesses
Now, that we've seen how incredible these small business owners are… what can we be doing to help them during this time? Check out the suggestions below.
*Order Takeout or Delivery from Local Restaurants
Even restaurants that did not previously offer takeout or delivery options, may very well be offering these options now that their restaurants are not open for dining. It's worth calling and checking their social media channels for any updates.
While some folks may be apprehensive about ordering food, local restaurant owner Nicole Hietpas of Geno's Steakhouse in Black Creek, Wisconsin assured me that local restaurants are doing all that they can to keep their customers safe when ordering food.
We are not allowing anyone into our restaurant (Geno's). We deliver all the food to each customer's car. Because of this, all orders are taken over the phone, and customers only have to sign the receipt when they arrive. Not being able to interact with our customers has been a change, but knowing that they will stay safe makes it worth it. – Nicole Hietpas owner of Geno's Steakhouse.
Nicole goes on to say that being in the food industry means they have always practiced good hygiene and safe food handling. It's very important to Geno's employees to keep things clean, disinfected and organized. Employees change their gloves often and wash their hands as much as possible.
Although we do not know how long this will last, we will continue to serve our community in a way that will keep everyone safe. – Nicole Hietpas, owner of Geno's Steakhouse.
*Shop Your Local Business Online for Products AND Services
As with ordering takeout and delivery, many small businesses are also offering their services and products online. So, resist the urge to order from Amazon and instead, seek out a local business!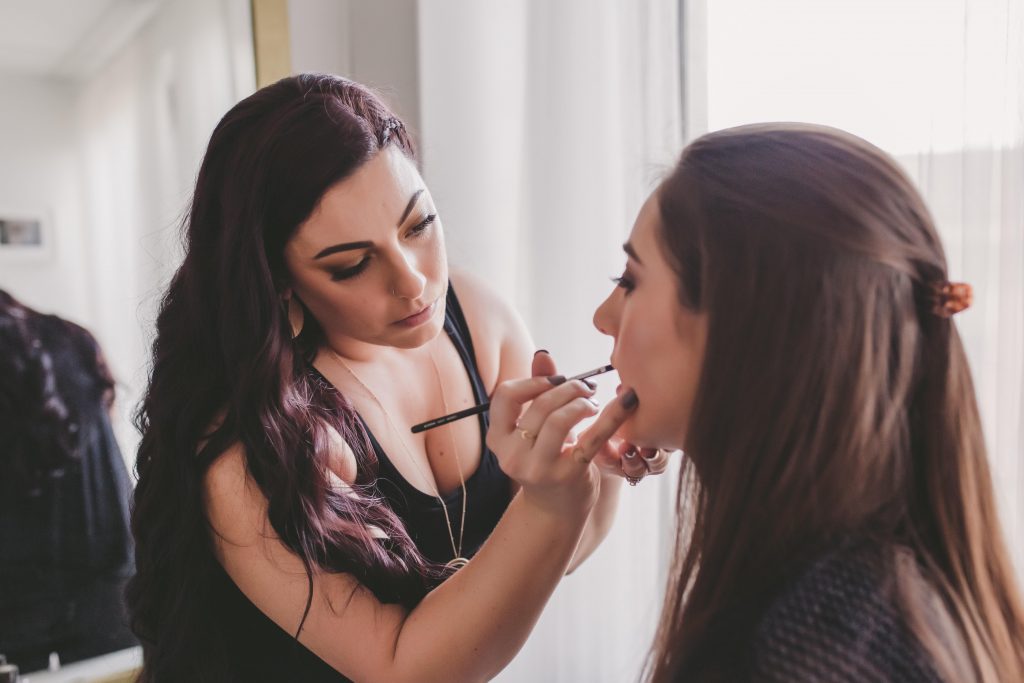 Kate Charles is the Owner/Lead Artist of K Charles Beauty, which is a small business out of Appleton, Wisconsin that provides luxury makeup applications to clients onsite. Because she is not able to work with her clients in person right now, Kate's entire business is currently online.
I am offering virtual 1-on-1 makeup lessons, makeup bag overhauls and even DIY Bride classes where I would teach a bride who had no luck finding a makeup artist for their wedding day, or simply choosing to do their own makeup on the day of, how to do their makeup to be flattering for photographs and in person. – Kate Charles, owner of K Charles Beauty.
Sarah Matuszak is the Owner/Lead Photographer of Sara June Photography in Neenah, Wisconsin. She is offering workshops for other photographers. Her current workshop (Own Your Worth, Own Your Shit) is moving online for the next session in early May.
Sara is also offering clients who book boudoir shoots between today and the end of May a special bonus! In addition to getting a boudoir shoot in her studio (at a later, safer date), Sara will also give clients an at-home, virtual boudoir session, where she'll guide them through a handful of flattering boudoir poses for their bodies via FaceTime and direct them just like she would if she were photographing them in her studio. She'll take photos using the FaceTime camera, and edit them. Then, send a link to a gallery of digital portraits. This means you'll not only get a session in a few months but you'll also get a session this month!
More local business who are offering online options:
Sydney Hummell is the Owner of Wellness 360 Health + Beauty Studio in Darboy, Wisconsin.
Her business is still offering health and skin consults via Zoom. And products from her studio can still be ordered via her website.
Danielle Kobriger & Jake Wendlick are the owners of Route 32 Designs in Green Bay, Wisconsin.
All of their wooden signs can be purchased online via their Etsy shop.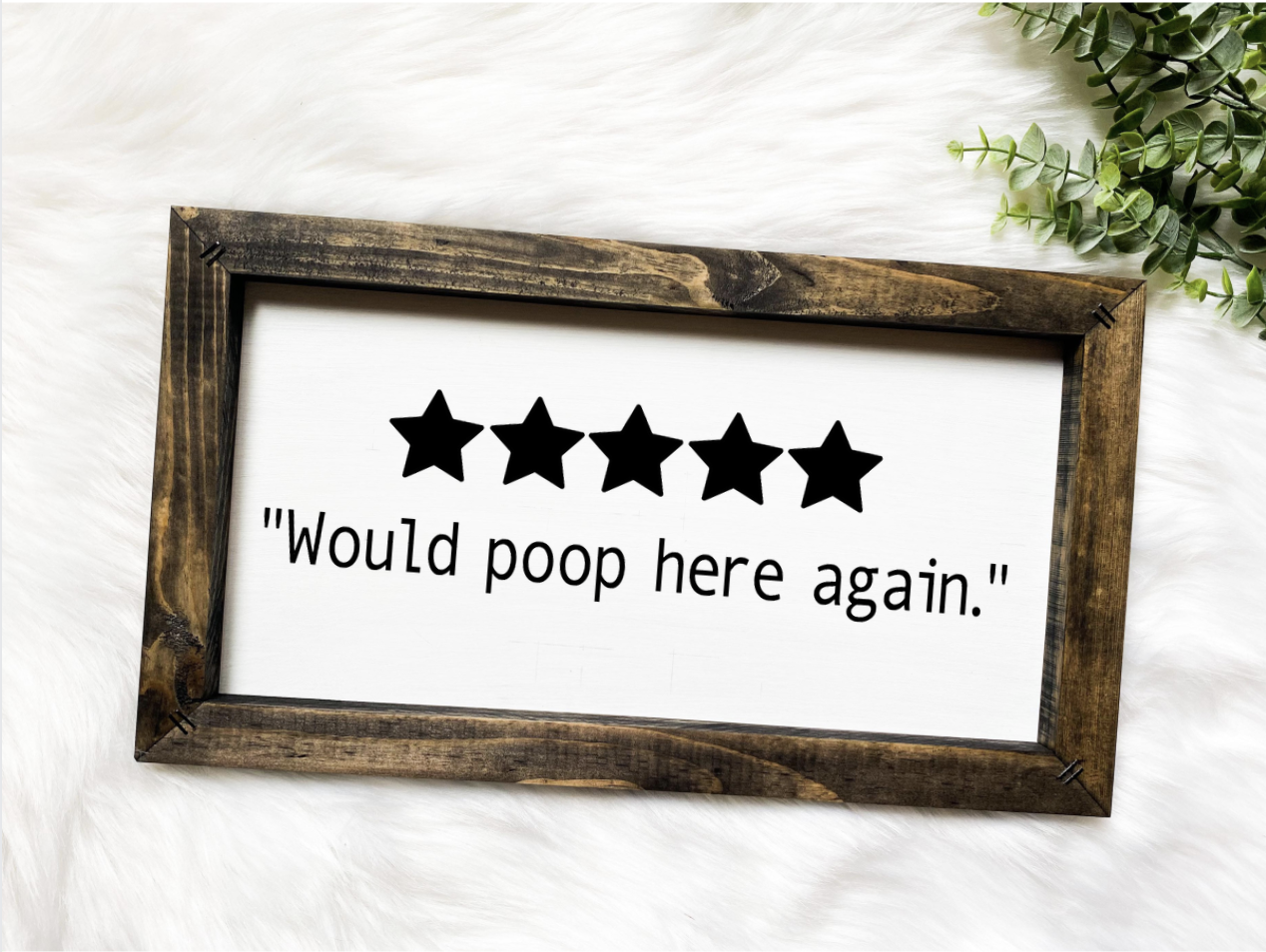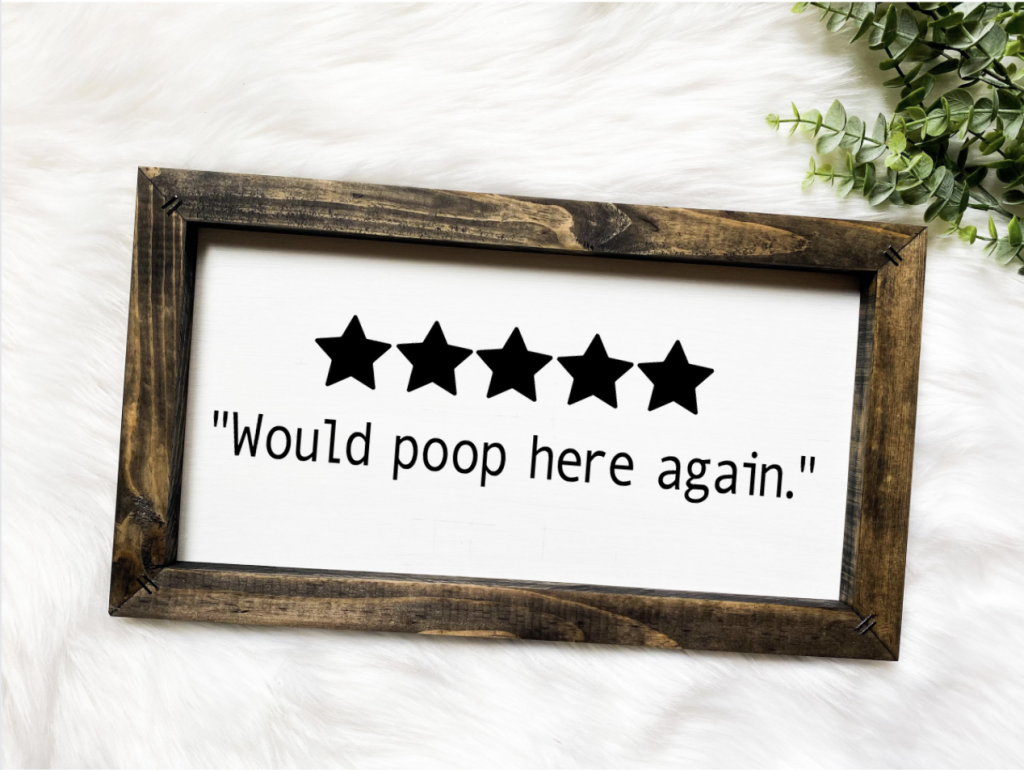 *Instead of Canceling Your Booking – Postpone
If you booked or purchased a service prior to everything closing, it is a huge help to local businesses if you postpone versus canceling.
Mandy Verbsky of Fortem Photography in Appleton, Wisconsin is working closely with her clients to pick back up dates in case their engagement photo shoots, weddings, etc. need to be rescheduled. However, she emphasizes that she is treating others how she would want to be treated during this time.
If my clients pick a date that I don't have open, they are refunded the retainer they paid and are welcome to find a new photographer, no exceptions. My clients are faced with so many unknowns and it's not their fault, they shouldn't be robbed more. – Mandy Verbsky, owner of Fortem Photography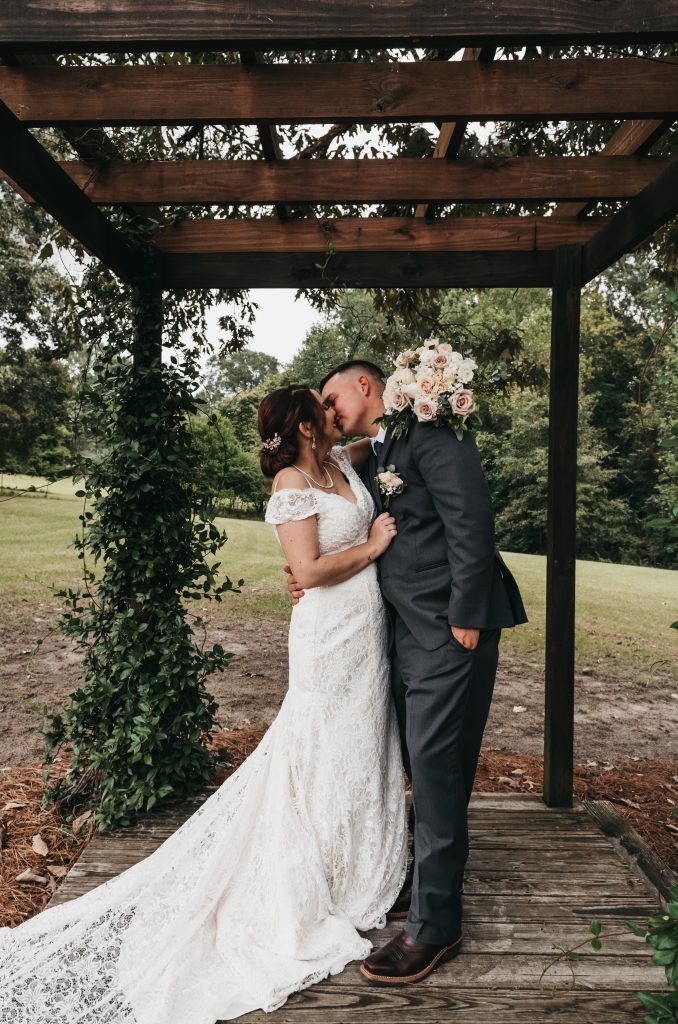 Sydney Hummell is the Owner of Wellness 360 Health + Beauty Studio in Darboy, Wisconsin. She has also had many bridal (makeup) clients who are having to move or cancel their weddings. She said the support she is receiving from them is incredible. She has also offered her clients full refunds of their deposits but has been overwhelmed with the outpouring of kind-hearted responses to this.
MANY of my clients have had the response of, "Keep it- I'm sure I'll find a date in the coming months to get dolled up." As a small business owner, it is a scary thought to not only not be bringing money in but having to return money that was already accounted for! – Sydney Hummell, owner of Wellness 360 Health + Beauty Studio
*Buy Gift Cards!
ALL of the small business owners I spoke with have said one of the biggest ways to help them during this time is to buy a gift card to use at a later date. Visit their websites, call them or contact them on social media. This is a great way to get your holiday shopping done a little earlier as well!
*Share Your Local Small Businesses on Social Media
Another BIG way to help a local small business, that costs absolutely no money, is to share their business on your social media accounts. Kate Charles of K Charles Beauty and Mandy Verbsky of Fortem Photography say one of the best things you can do for their business is to recommend it to someone else.
*If You Can, Continue to Pay for Your Memberships
If you are financially in a position to do so, continuing to pay for memberships, such as a gym membership, is a huge help to small local businesses. I am personally continuing to pay my gym membership at CrossFit Appleton because of how the owner, Sam Davis, has responded to this situation. He offered to pause memberships, no questions asked, and still offers Zoom classes to everyone at several different times throughout the day (which he modifies for you based on the equipment you have available at your home).
He, also, was AMAZING and let any members take home gym equipment that they wanted before the Safer at Home Act went into place. (I HIGHLY recommend checking out this gym to keep you in shape while you are home too… and after life returns to normal!)
*Visit Websites
Another way to help small businesses is to simply click around and check out their blogs. Many small businesses do have a blog as well (or are like me and their small business is their blog), and these sites rely on views as a means of income through ad revenue. The longer you stay and engage, the more you support them.
Click here to read some of my favorite small businesses and bloggers that I have featured in past posts.
Click here to read Whitney Froelich's craft blog.
Click here to see read Pocket Passionista's blog.
Click here to read K Charles Beauty's blog.
Click here to read Sara June Photography's blog.
Thank you so much to everyone who has taken the time to read this blog post on Have Clothes, Will Travel. I truly appreciate it, and also appreciate you wanting to help your local small business owners. If there are any additional ideas you have for helping small businesses, please let me know in the comments at the end of this post.
Want to continue reading Have Clothes, Will Travel? Check out the posts that are currently trending, below.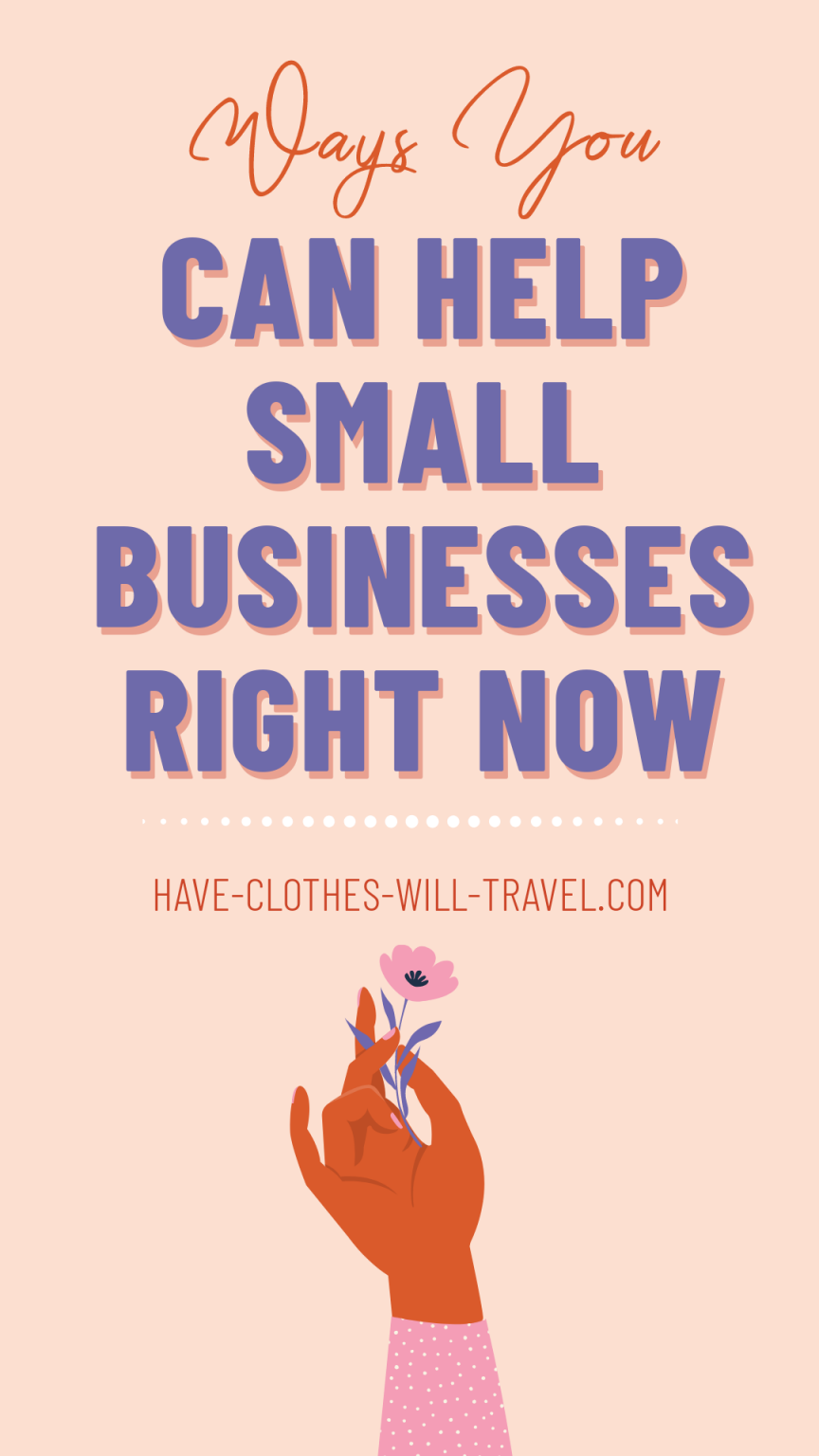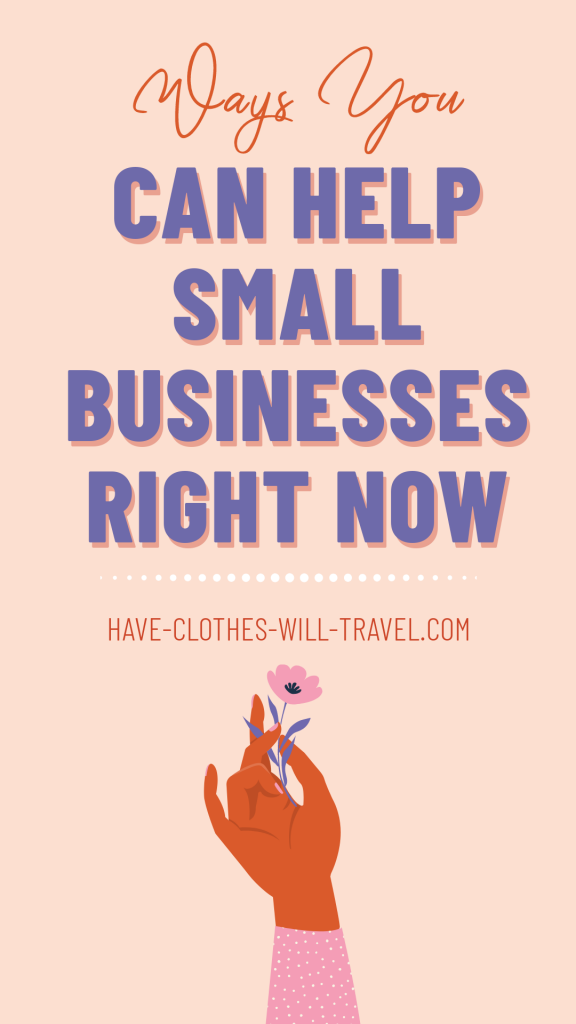 *Disclosure: some of these links are affiliate links. Meaning, if you click a link and make a purchase, Have Clothes, Will Travel gets a very small commission at no extra cost to you. Thank you for supporting the brands that make this blog possible! I am also a participant in the Amazon Services LLC Associates Program, an affiliate advertising program designed to provide a means for us to earn fees by linking to Amazon.com and affiliated sites.
*c/o = courtesy of, meaning the company gave me the product to be used on my blog, and I did not pay for it. All opinions are my own, and I am not being compensated for a positive review.