12 Ways to Ditch Your Denim and Still Look Fabulous
Jeans have been a wardrobe staple for decades, but sometimes switching things up is nice. Recently, people shared their favorite alternatives to jeans on an online platform, from corduroy pants to silk trousers and everything in between. Whether you're looking for something more comfortable or more stylish, there's an option for everyone.
1. Olive Green Corduroy Pants: The New Must-Have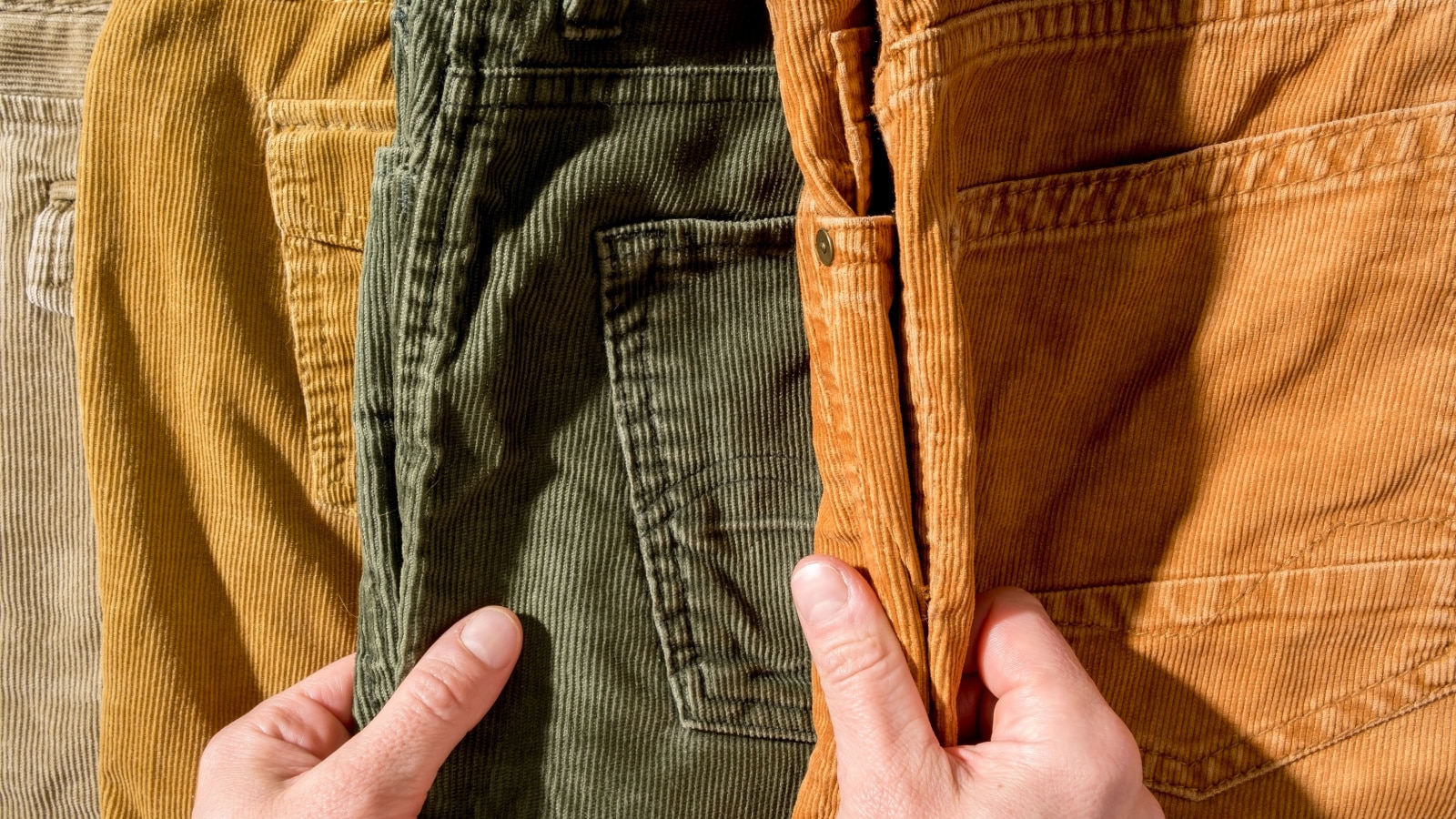 Move-over denim and olive green corduroy pants are the new must-have alternative, according to a fashion-forward individual. With a style that's both comfortable and stylish, these pants offer a refreshing change from traditional jeans. Pair them with your favorite tops, and you'll have a versatile look that will turn heads.
2. Chic and Trendy Trousers: The Perfect Alternative
Say goodbye to boring blue jeans and hello to chic and trendy trousers, says a fashionista. These straight or wide-leg styles in basic colors like gray, white, beige, or black are the perfect alternative. They're so versatile that anything you'd wear with jeans can also be paired with these stylish trousers. Trust us; this is a 10/10 recommendation.
3. Wide-Leg Linen Pants: A Steal at $20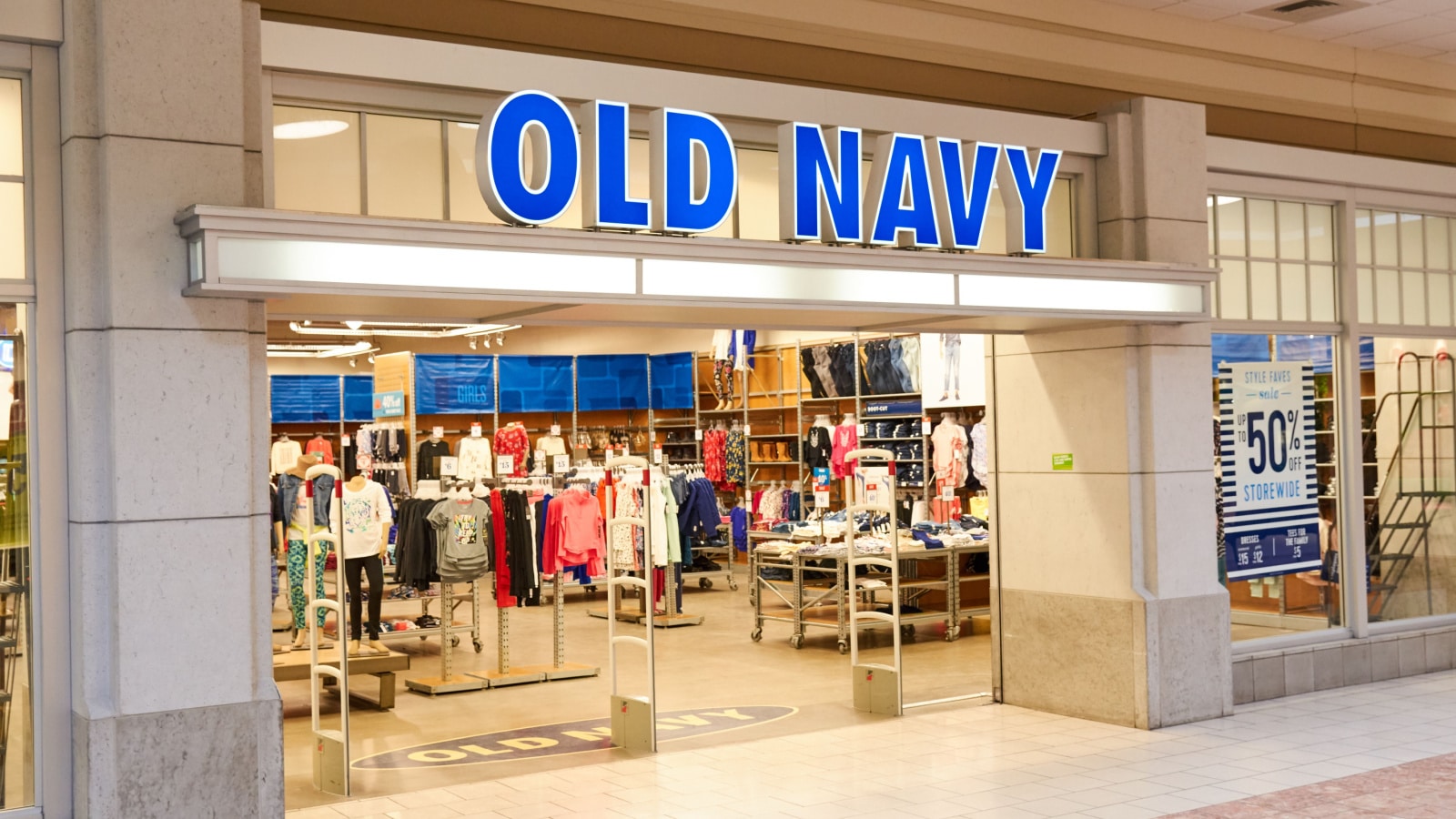 Looking for a cool and comfy alternative to jeans that won't break the bank? A style-savvy individual suggests trying Old Navy's wide-leg linen pants, currently on sale for a steal at $20. They offer a great fit and style, and the reasonable price makes them an even better deal.
4. Edgy Leather Trousers: A Bold Alternative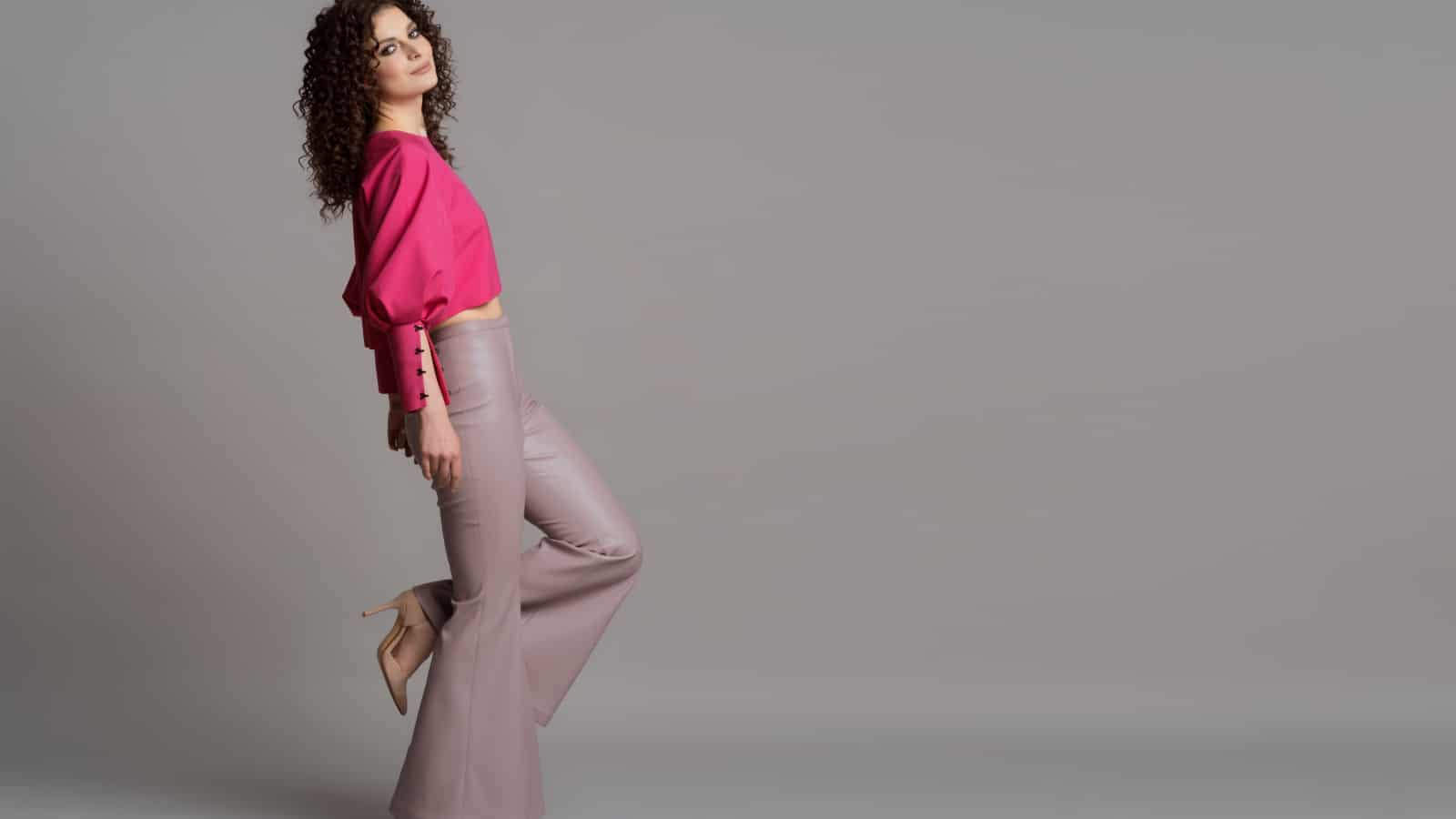 For a bold and edgy alternative to jeans, consider leather trousers, which suggest a fashion-forward enthusiast. Whether you prefer soft nappa leather or vegan options, these pants are versatile for any occasion. Try black cigarette cut, straight-leg trousers, or cream wide-leg crop styles for a stylish look.
5. Silk Trousers: Effortless Style for Any Occasion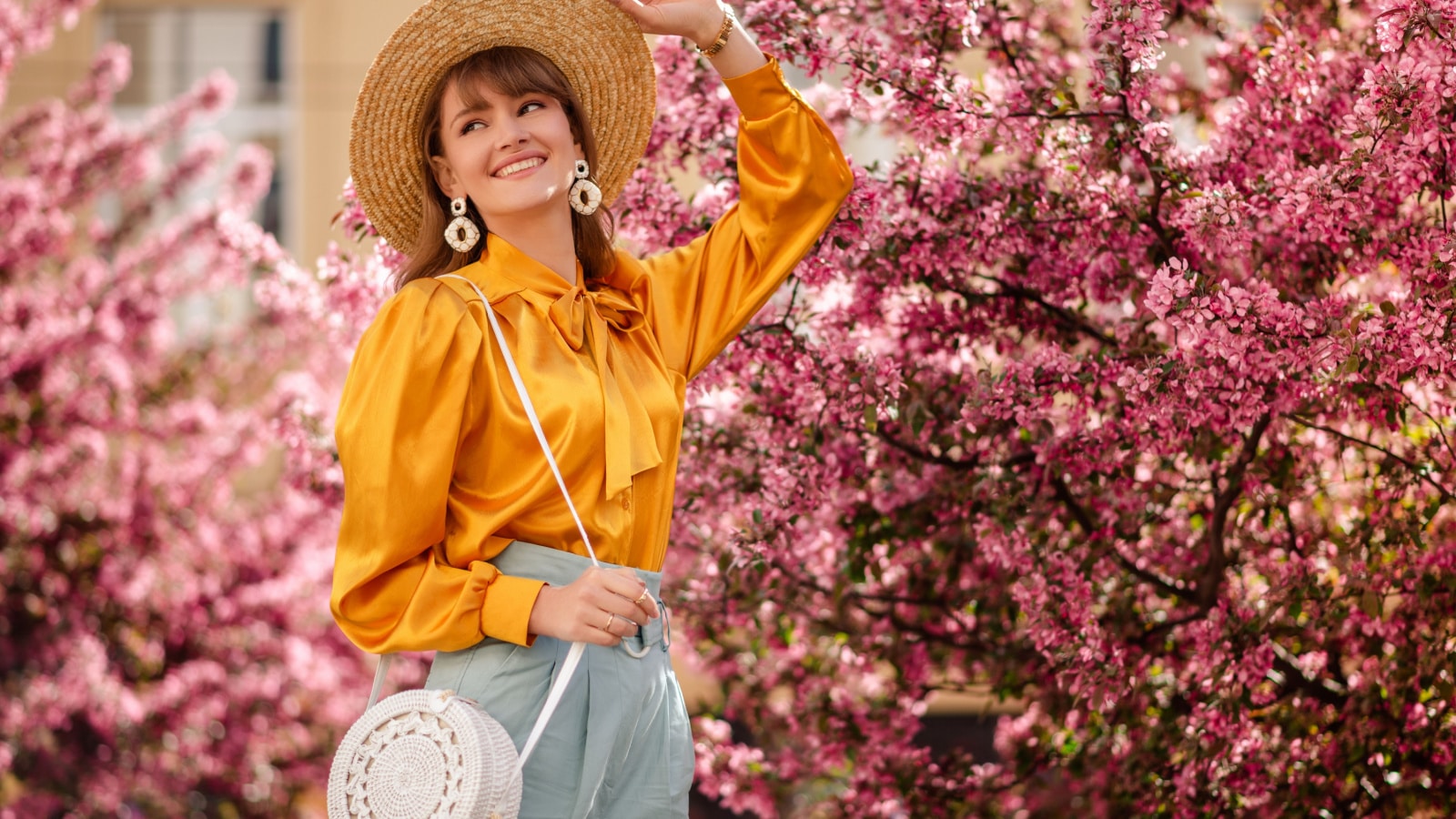 Want a comfortable yet fashionable alternative to jeans? Look no further than linen or silk/linen blend trousers, recommends a stylish influencer. The wide flowing leg paired with a fitted waist and hips creates a flattering silhouette perfect for crop tops, fitted halter or strap tops, bodysuits, or baby tees. You'll look effortlessly stylish at any event.
6. Plaid and Patterned Pants: Elevate Your Look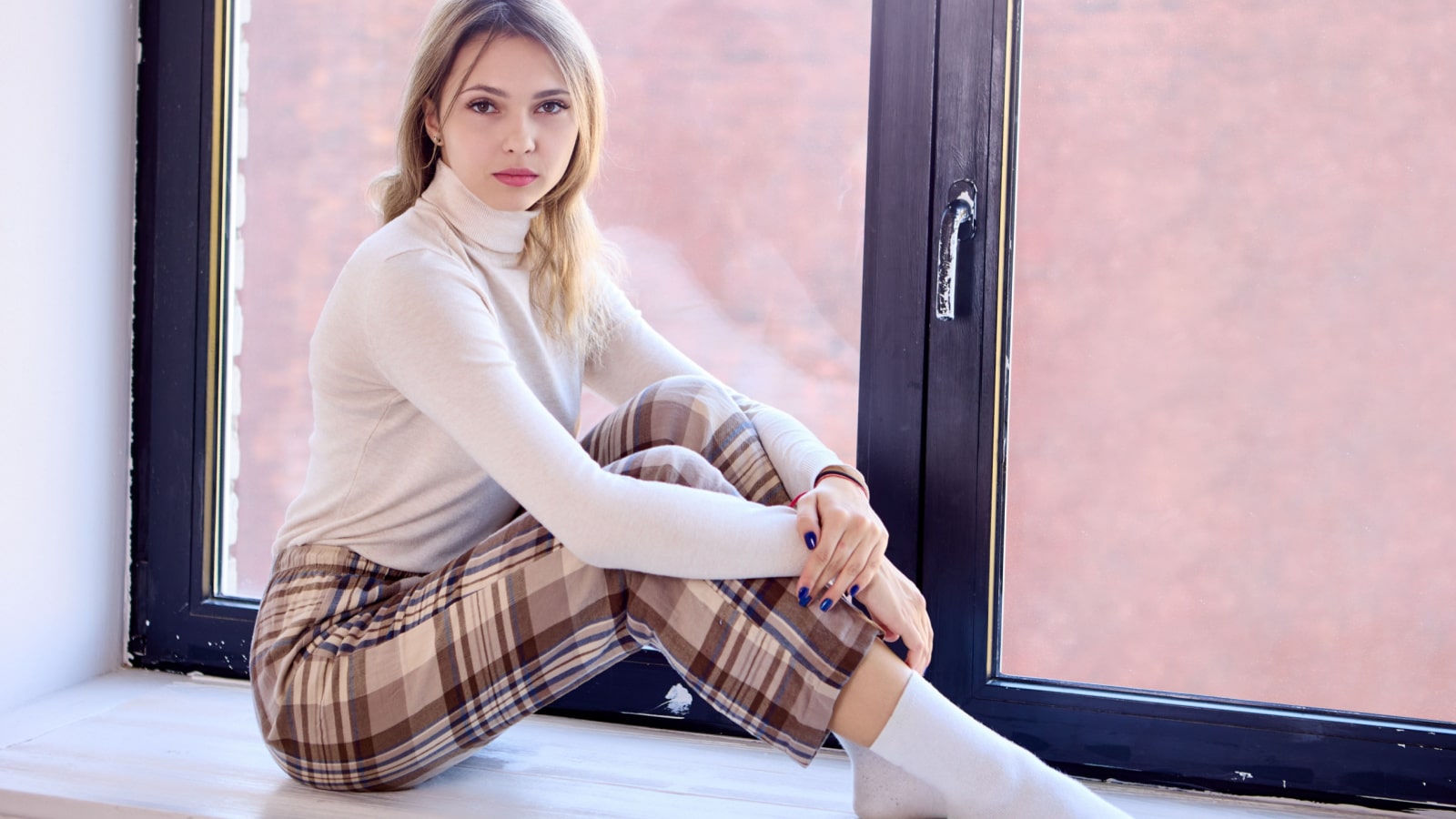 Looking to spice up your wardrobe with something other than denim? A style icon recommends plaid and patterned pants for a fresh and unexpected alternative. These statement pants can elevate even a simple outfit like a t-shirt. Don't be afraid to try bold prints and colors to create a unique look that's all your own.
7. Jogger-Style Pants: Comfortable and Versatile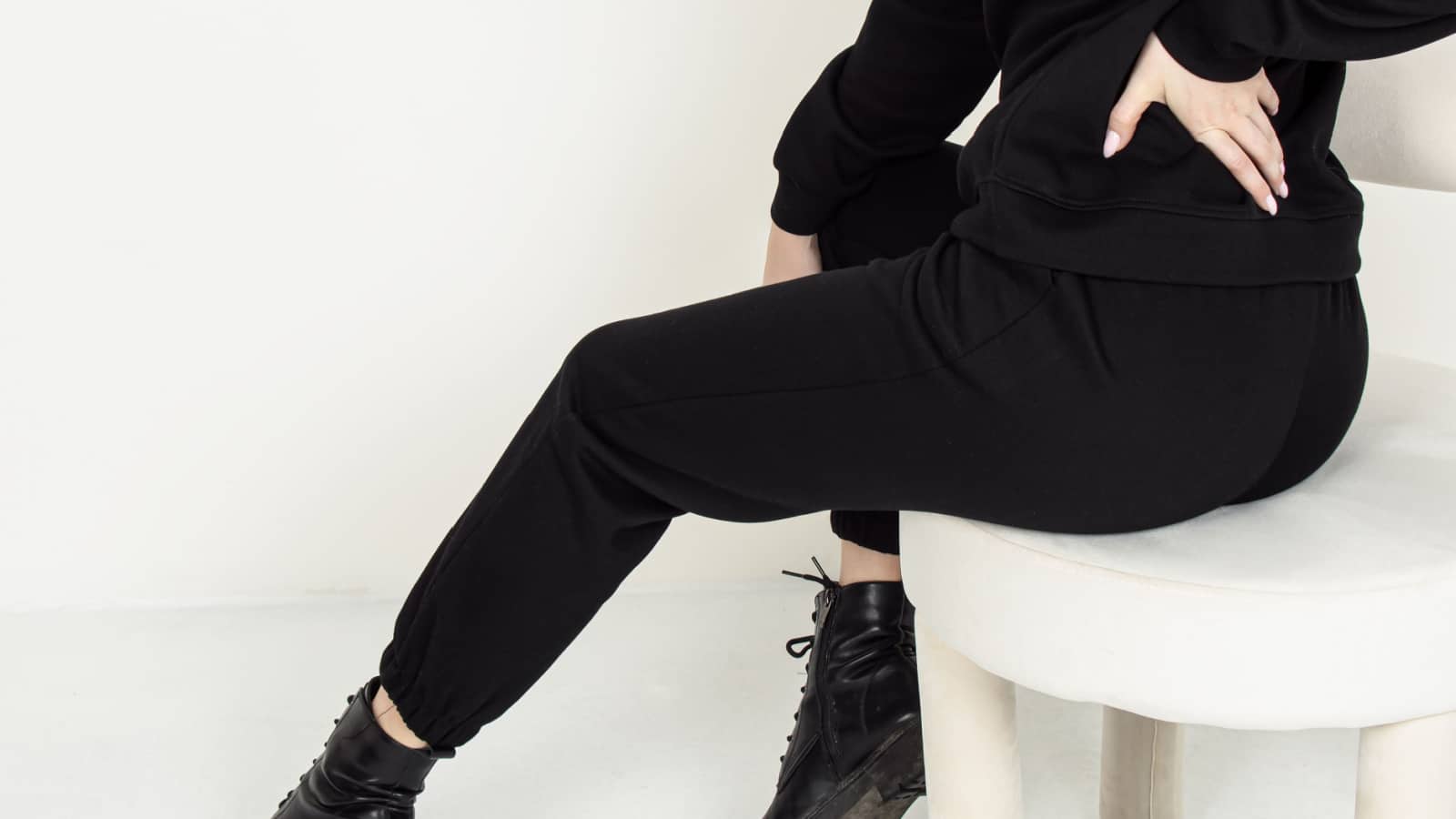 Looking for a comfortable yet stylish alternative to jeans? Look no further than jogger-style pants! With a gathered cuff at the ankle, these pants provide a relaxed fit while maintaining a fashionable look. They come in a variety of materials, from cotton to leather, and can be dressed up or down. Plus, they pair perfectly with a range of tops, making them a versatile option for any occasion.
8. Elastic Band Skirts: Get Creative
Who says you need to wear jeans to look stylish? Get creative and make your elastic band skirts! Use cotton and thin jersey in the summer and thicker knits or corduroy in the winter for a sophisticated look. Pair with a pretty sweater or top half-tucked in, and you'll look more stylish than ever!
9. Cotton Chinos: The Classic Alternative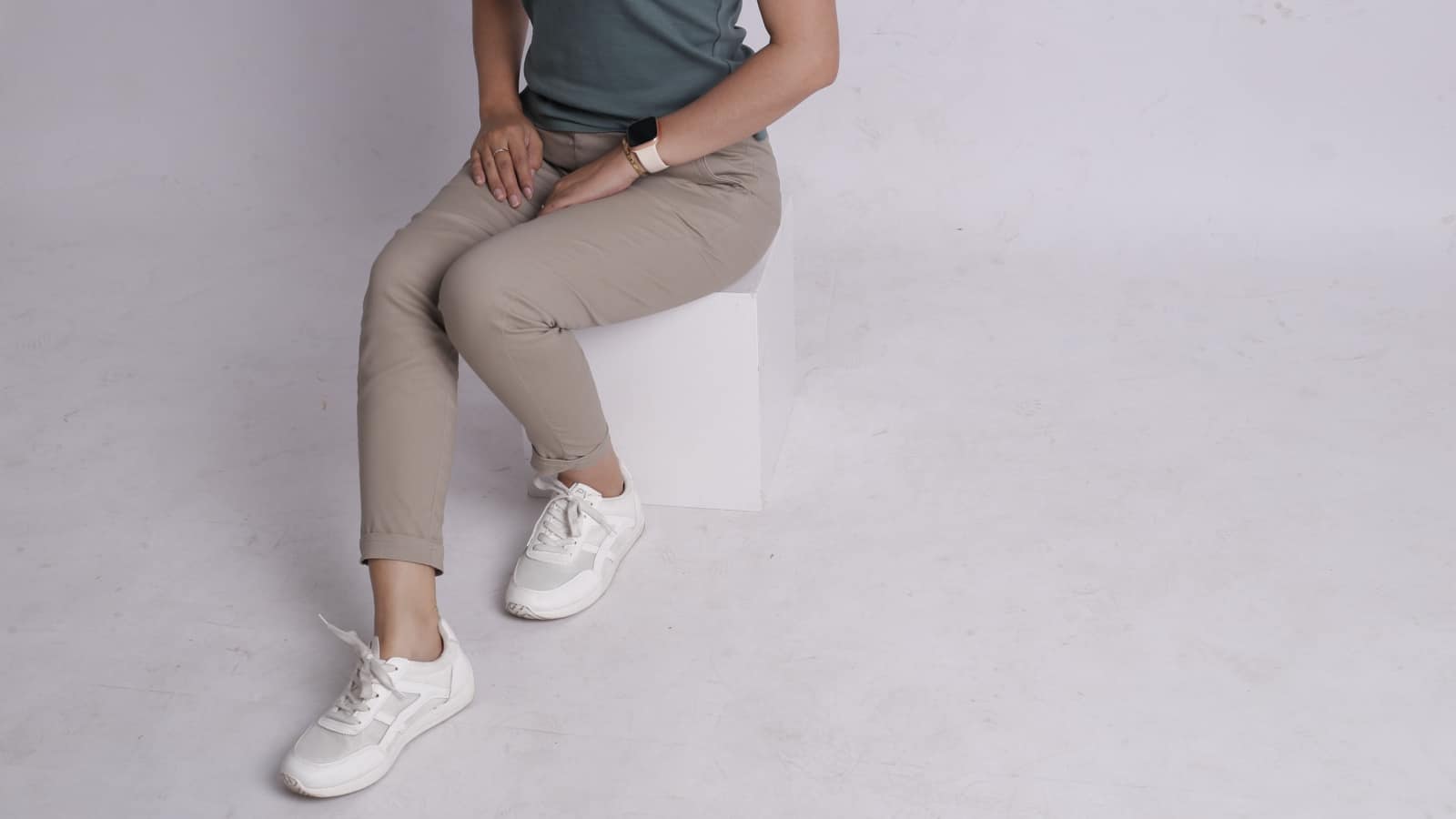 Spring is in the air, and it's time to switch up your wardrobe! A trendsetter recommends cotton chinos as the perfect alternative to jeans. For a classic look, go for straight-leg chinos from popular stores like J Crew, Target, or Gap. Or, for a more elevated casual look, try wide-leg pull-on black trousers made of a poly blend from Max Studio at Nordy Rack.
10. Business Slacks: Sleek and Professional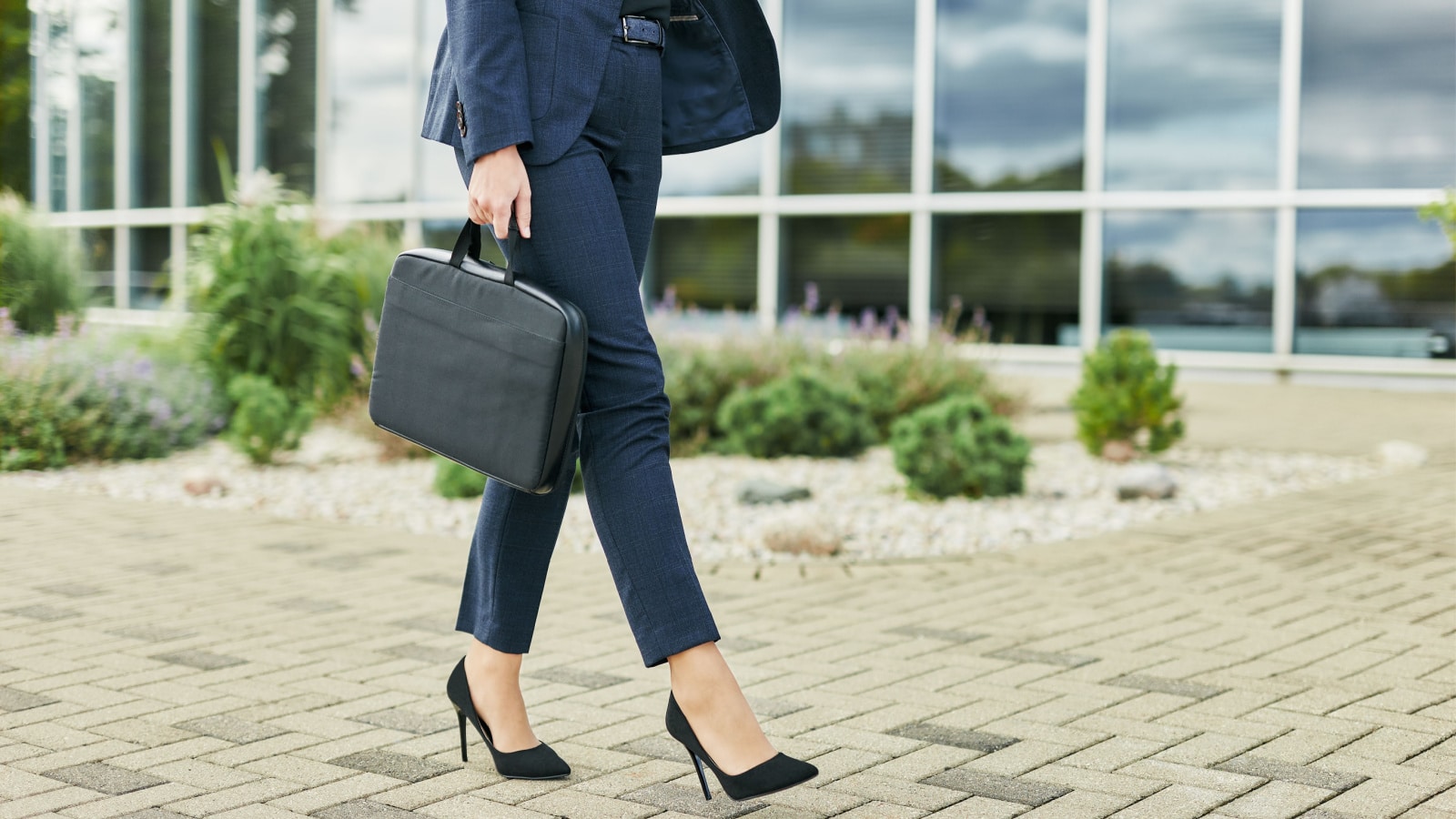 Looking for a classic and versatile alternative to jeans? Business slacks are the way to go, according to an experienced fashion enthusiast. Specifically, they recommend those from Banana Republic or Uniqlo, which come in various colors and styles to suit any occasion. These sleek and professional slacks can be dressed up or down, making them perfect for work or a night out.
11. Pleated Trousers: Elevate Your Style
Elevate your style with pleated trousers! A style maven suggests that pleated trousers are the perfect alternative to jeans. The structure of the pleats adds a touch of culture to any outfit, whether dressed up with heels or worn casually with sneakers. And for a similar effect, single-center seam trousers are another great option to try.
12. Utility-Style Pants: Functional and Stylish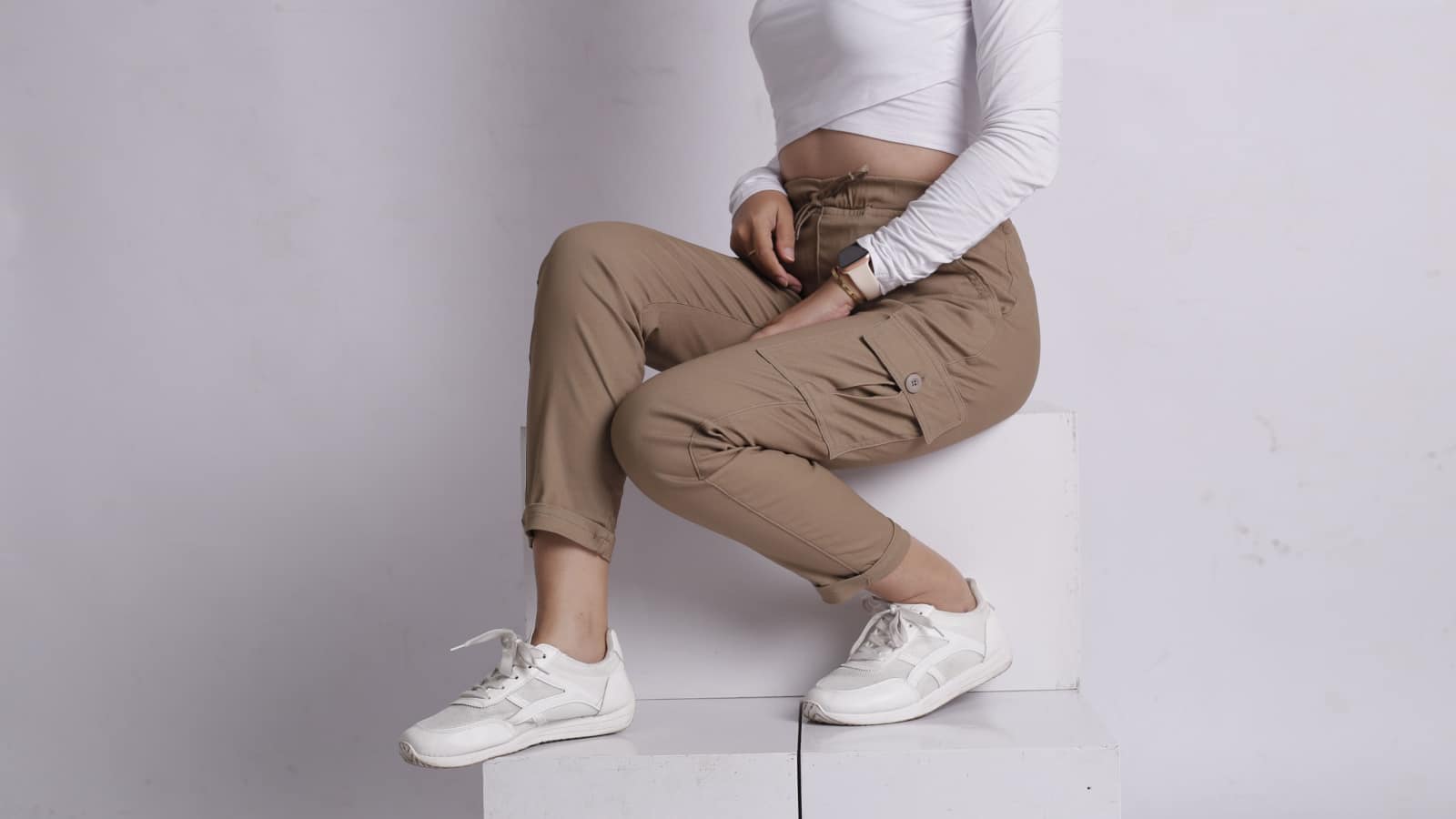 Ready to ditch your jeans for something more functional and stylish? A fashion lover suggests utility-style pants as the perfect alternative. These pants come in various colors and styles, with or without cargo pockets, and can be paired with a basic tee or dressed up with a blouse and heels. The versatility of these pants makes them a great option for any occasion.
This article is brought to you by this thread.
More From Have Clothes, Will Travel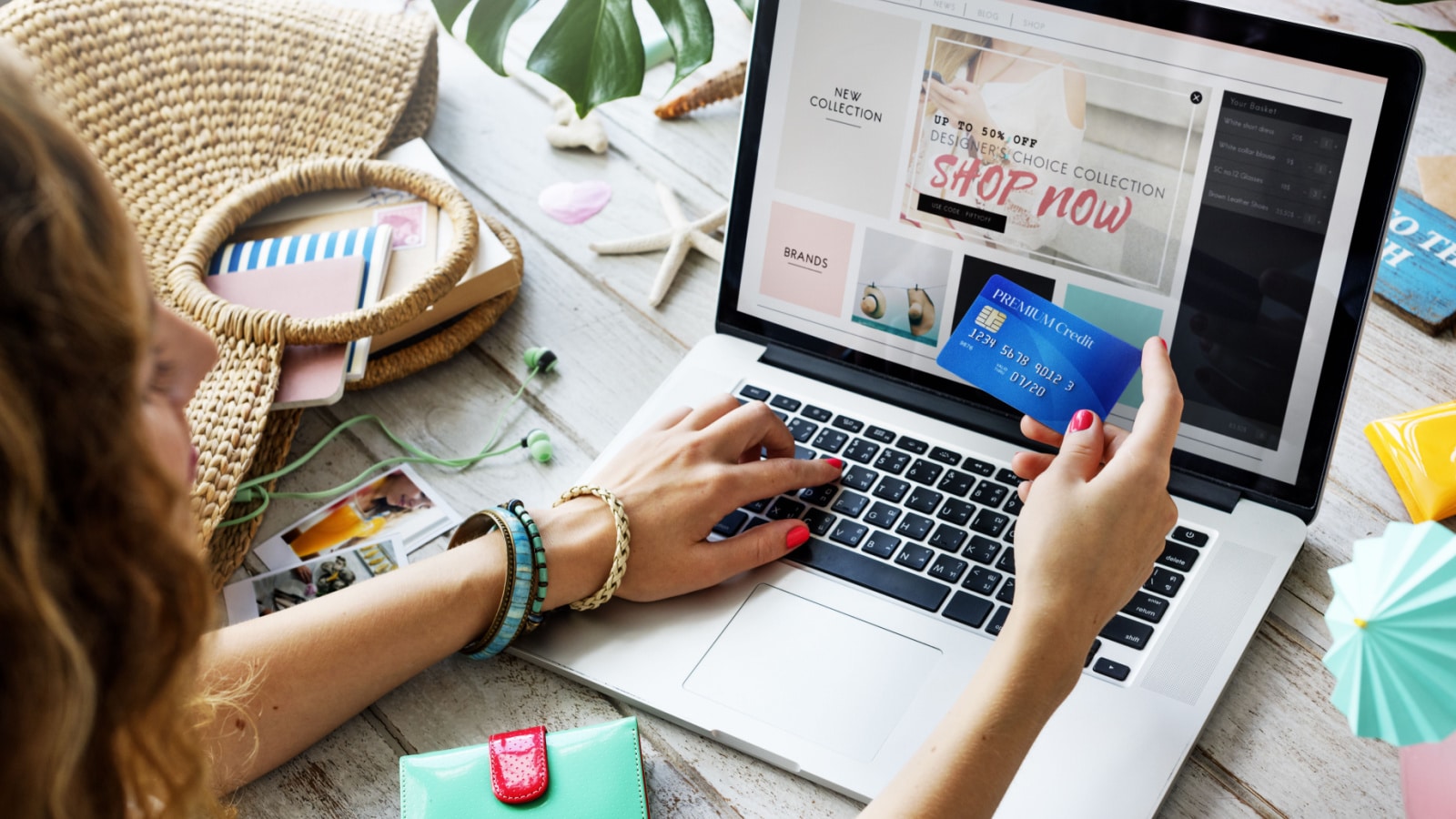 As someone who does ALL of their shopping online (since before it was the norm), I've finally rounded up my list of the best online shopping sites for women's clothing, shoes, bags, jewelry, and makeup for 2023.
Read more: 50 Best Online Shopping Sites for Women's Clothing & Accessories
More From Have Clothes, Will Travel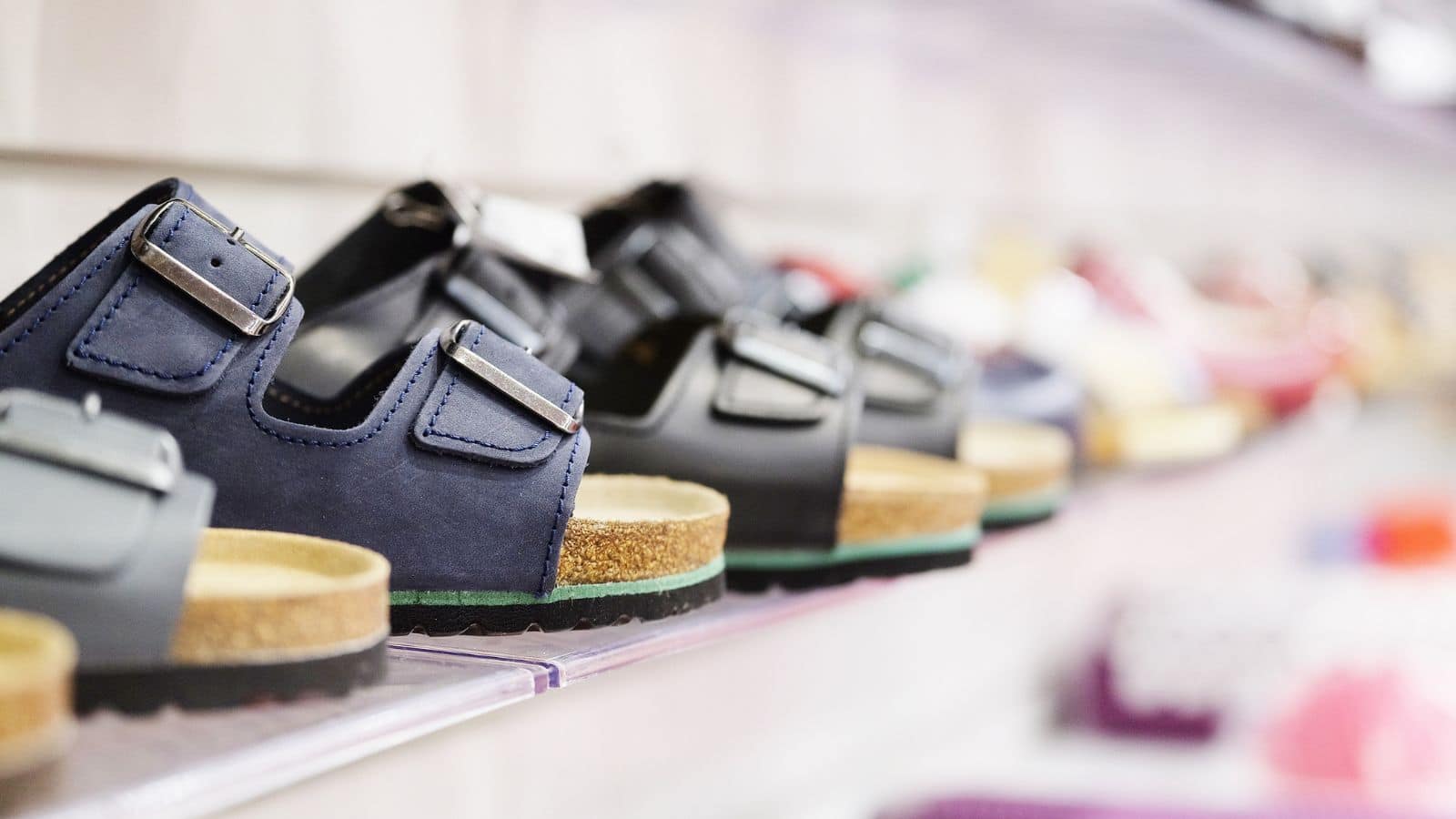 Are you planning your next travel adventure but need help finding the right comfortable, durable, and packable sandals? Look no further! Recently, on an online platform, travelers shared their favorite sandals and their pros and cons.
Read more: 8 Top Voted Travel Sandals for Adventurous Men & Women
More From Have Clothes, Will Travel
Searching for the best brunch outfit ideas? This post has you covered with brunch outfits for every season! Winter, fall, summer, and spring brunch outfits can all be found in this post.
Read more: 20 Stylish Brunch Outfit Ideas for Spring, Summer, Fall, & Winter
More From Have Clothes, Will Travel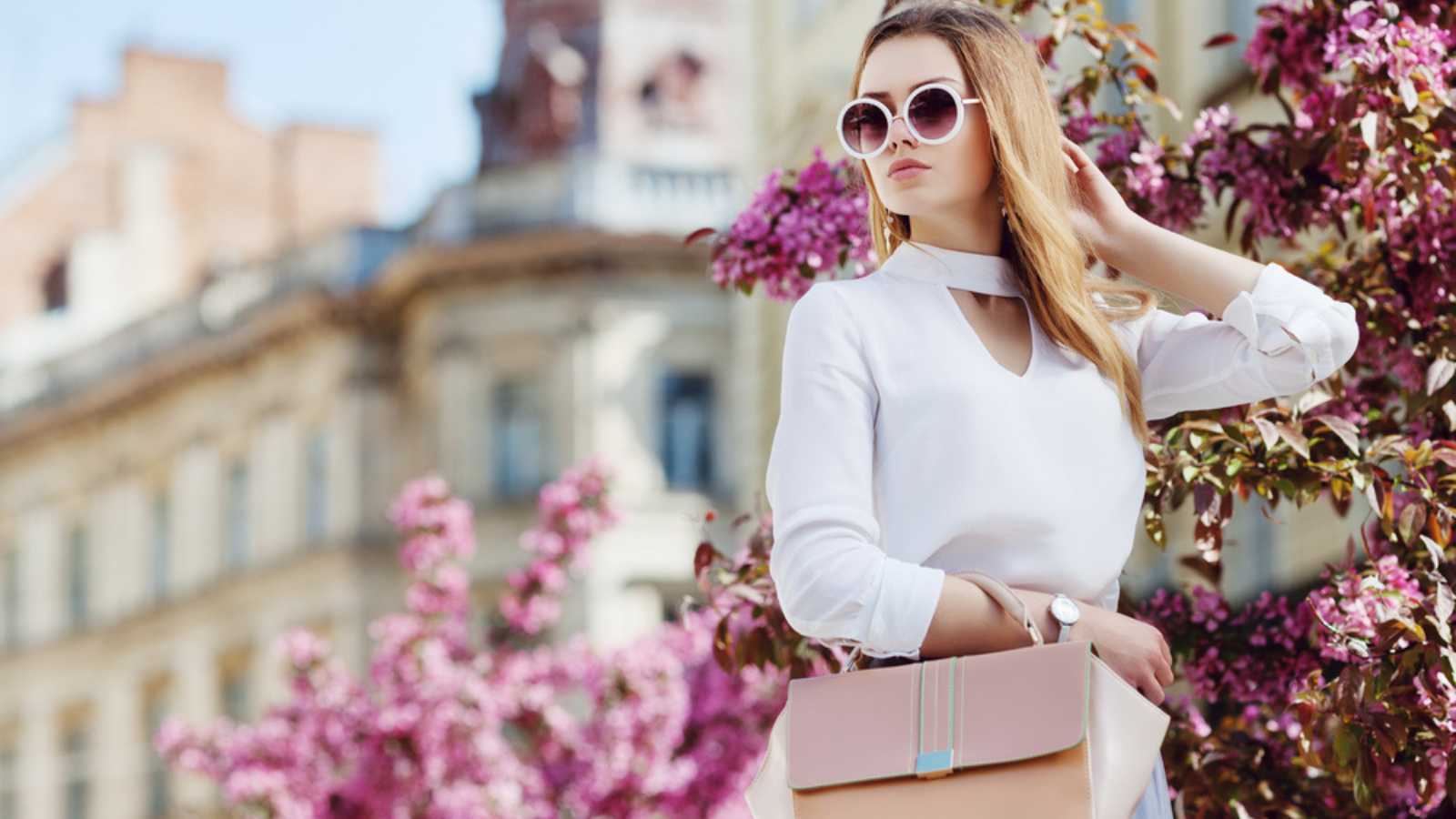 While making unfounded assumptions about people might make you look like the backside of a donkey, it doesn't stop people from doing it anyways. Most assumptions we make about how people look are humorous and based on our insecurities; here are some of our favorites.
Read more: 10 Fashion Assumptions Women Make About You Based on What You're Wearing
More From Have Clothes, Will Travel
Lilly Pulitzer clothing is the epitome of authentic American resort wear. In this post, I will be reviewing Lilly Pulitzer dresses (and a top) for their overall quality and sizing.
Read more: Honest Lilly Pulitzer Review of Their Dresses for Quality & Sizing