8 Top Voted Travel Sandals for Adventurous Men & Women
Are you planning your next travel adventure but need help finding the right comfortable, durable, and packable sandals? Look no further! Recently, on an online platform, travelers shared their favorite sandals and their pros and cons. From Birkenstocks to Xero Shoes, there's a sandal for every type of traveler. Read on to find the perfect pair for your next trip.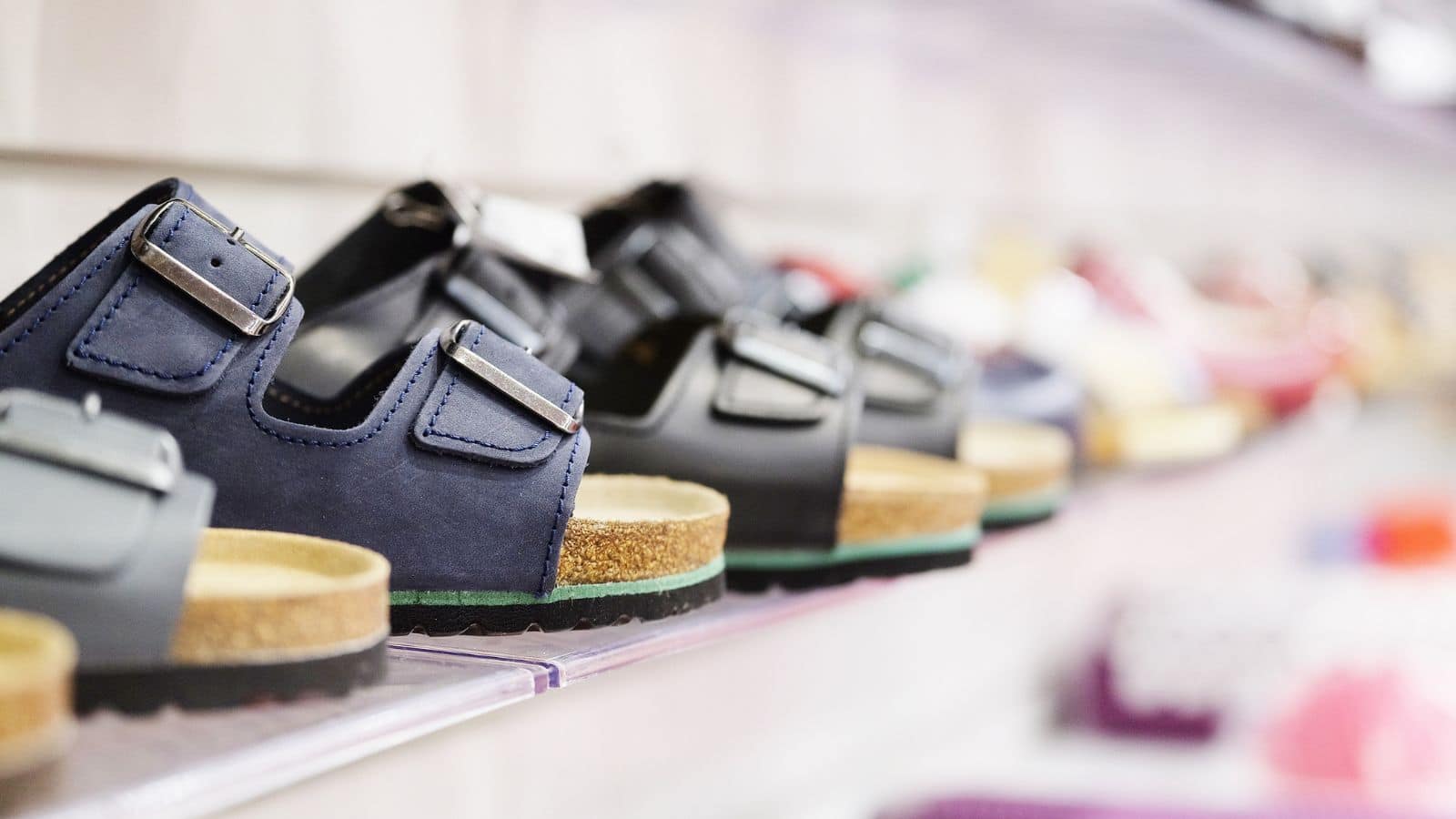 1. Birkenstock Arizona EVA: Lightweight with Classic Comfort
According to a traveler's perspective, a top choice for travel sandals is the Birkenstock Arizona EVA. Made of lightweight, waterproof EVA material, these sandals offer comfort for long-distance walks with their classic Birkenstock footbed shape. However, the user notes that the straps made of EVA material don't compress as flat as leather ones, which may be a drawback for some.
2. Chaco Z2: The Versatile Sandals for Mountain Climbing
Need sandals that are versatile enough for mountain climbing in the Canadian Rockies? One thrilled traveler shared that Chaco Z2 sandals are the best choice. The only downside? They love them so much that they would wear them year-round if only it didn't snow sometimes.
3. Teva Hurricane XLT2: Cushioned Sandals for Managing Spinal Pain
The Teva Hurricane XLT2 hiking sandals are the preferred footwear for a savvy user when traveling, thanks to their adjustability and cushioning, which helps to manage spinal pain and nerve compression resulting from past injuries. These sandals provide good traction and are suitable for various terrains, including cobblestones and ancient ruins, but are not ideal for snowy conditions. In colder weather, the user recommends adding wool socks. Although the sandals may not be the most stylish option, the user has worn them in various settings without any issues.
Read next: What to Pack for an All-Inclusive Resort for Both Women and Men
4. Xero Shoes Z-Trail EVs: Reliable Shoes for City and Trail Use
Are you struggling to find a pair of shoes that can keep up with your active lifestyle, both in the urban jungle and out in nature's playground? Look only as far as the Z-Trail EVs from Xeroshoes, a trusted choice recommended by a satisfied user. Not only has this shoe won over the user, but their spouse also swears by its reliability for all sorts of activities. Why compromise on your footwear when you can experience the finest? Give the Z-Trail EVs a chance and witness the difference today!
5. Rainbow: The Perfect All-in-One Travel Companion
Rainbow sandals have won the heart of a traveler who finds them the perfect travel companion. These sandals are made of high-quality leather that conforms to the feet over time, resulting in increased comfort. Their lightweight design makes them easy to pack, which is a plus for anyone looking to travel light. Their versatile style and durability make them suitable for different activities and terrains, making them the perfect all-in-one travel companion. Overall, Rainbow sandals offer a great combination of comfort, style, and practicality, which makes them a favorite among travelers worldwide.
6. Bedrock Sandals: The Perfect Choice for Outdoor Adventures
As a traveler, consider Bedrock sandals when choosing footwear for outdoor activities. These sandals provide varying foot support and are lightweight, making them a favorite among travelers. Bedrock sandals are also durable and made from high-quality materials suitable for different terrains and climates. They are easy to clean and dry quickly, maintaining hygiene during your trip. Bedrock sandals offer comfort, support, and convenience with their packable design, making them a versatile option for any adventure.
Read next: 50+ Fun Things to Do in Curaçao in 2023 for an Epic Vacation
7. Luna Sandals and Xoskin Toe Socks: The Winning
Luna sandals are popular for their sturdy construction, minimalist design, and versatility. However, some users may experience discomfort and blisters due to the sandals' narrow toe box. Xoskin toe socks should be worn with Luna sandals to address this issue. This combination is an excellent choice for travelers seeking comfort, versatility, and protection in their footwear. It offers extended use support, durability, breathability, and blister prevention.
8. Keen: Exceptional Support, Durability, and Versatility
The final user recommends Keen sandals for their exceptional support, durability, versatility, and easy maintenance. They provide excellent arch support, reducing the risk of foot pain or injuries. Crafted from premium materials that endure the rigors of travel and adapt effortlessly to different environments, these items offer both durability and versatility. Furthermore, their hassle-free cleaning makes them an ideal choice for discerning globetrotters seeking convenience. While they can be bulky and heavy, the benefits of Keen sandals make them a worthwhile investment.
What are your favorite travel sandals?
This article is brought to you by this thread.