10 Best Shoes to Wear on a City Vacation with Tons of Walking
If you're planning a trip, you're probably wondering what shoes to pack. You want to ensure your feet are comfortable and supported with all the walking you'll do. Recently, on a platform, people shared their favorite shoes for exploring the city. From running shoes to combat boots, discover some of the finest footwear options to adorn while gallivanting on city vacations.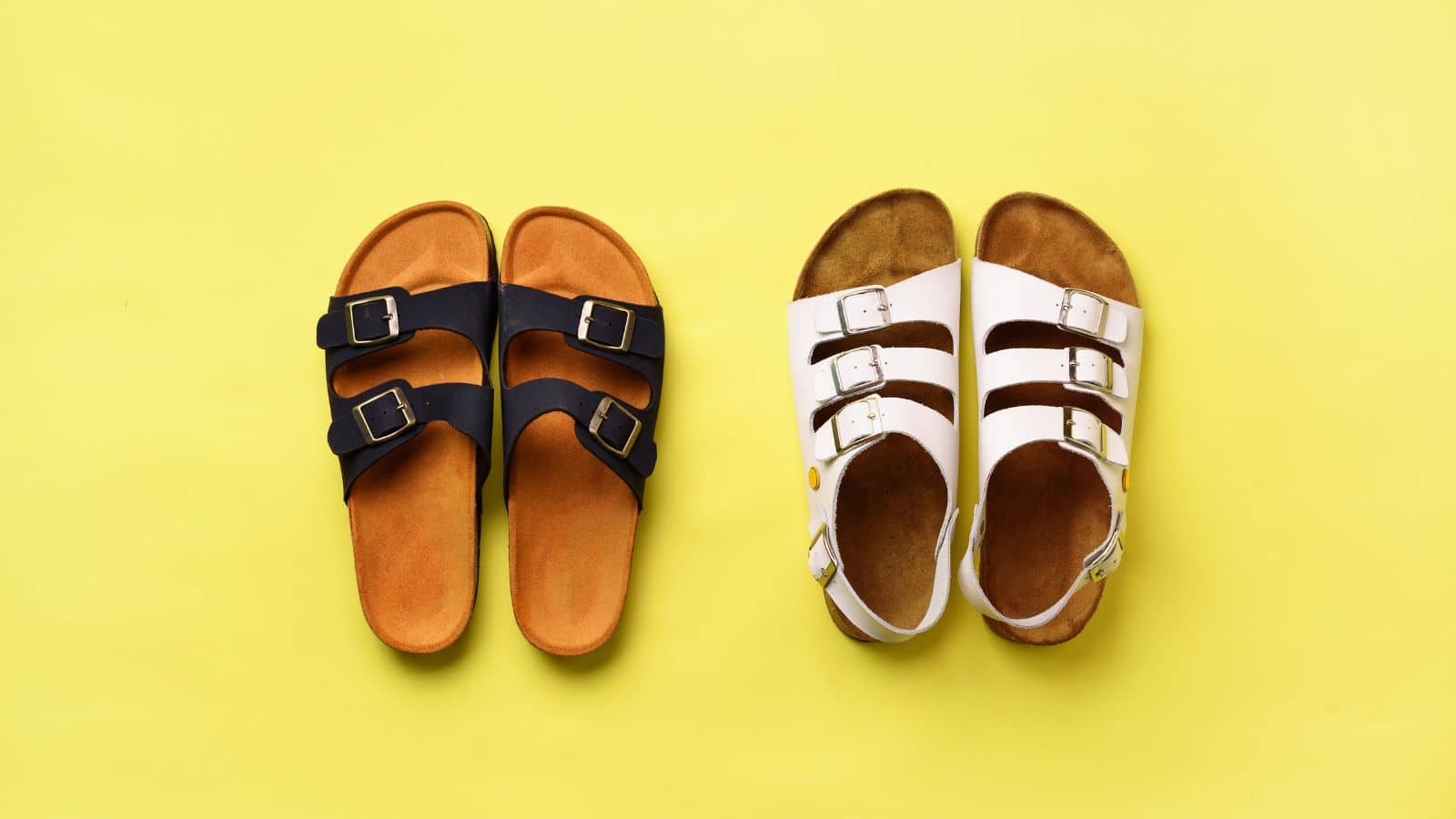 1. Tokyo Trip: Comfortable Shoe Picks
One person shared their plans for an upcoming trip to Tokyo and the shoes they'll bring to ensure comfort during long days of walking. The person mentioned opting for comfortable padded sneakers for extra support, specifically her Nike Air Max, and Birkenstocks. The user also plans to bring platform oxfords for nights out, acknowledging the importance of preventing thigh rub by packing bike shorts or light leggings.
Read next: The Perfect Dupe for Birkenstock Boston Clogs – 12 Affordable Alternatives
2. NYC Expedition: Soft Loafers Preferred
Soft and cozy loafers were the preferred choice of footwear for the second user during their July expedition to the concrete jungle of New York City. They shared that the loafers looked cute and were versatile for different outfits, including shorts, skirts, and dresses.
Despite the hot and humid weather, the user found the shoes comfortable throughout the trip. Additionally, the user noted that the shoes were easy to take on and off, which is important for city vacations where one may have to remove their shoes frequently.
3. Best Running Shoes for City Walks
Living in a bustling city in Japan, an individual recommended Adidas SL20s as the go-to shoe for comfort during long walks. Despite being running shoes, they offer great arch support, light strike cushioning, and a perfectly elevated heel to ease foot fatigue. The user swears by them for daily wear and highly recommends them for any city vacation with lots of walking.
4. Winning Combo: Platform Boots & Hiking Shoes
Some users suggested the perfect combination for a city vacation with lots of walking is a pair of platform combat boots with a side zip and Altra hiking shoes. The boots offer style and comfort, while the hiking shoes provide the necessary support for longer walks.
Read next: Awesome On-Sale Tory Burch Shoes to Buy Right Now
5. Effortless Style: Hassle-Free Sneakers
For urban vacations that demand long strolls, a savvy user recommended slipping into hassle-free sneakers that can be effortlessly donned and doffed. They recommend All Birds or Atoms and suggest swapping the shoelaces for elastic ones to make them even more convenient.
6. Mixing Comfort and Formal Wear: Trip in Japan
An individual advised wearing worn-in running shoes for a city vacation with lots of walking. The shoes should also be easy to put on and take off. Additionally, it's perfectly acceptable to mix formal wear with sneakers while in Japan, and no one will judge you for it since many people change into indoor shoes at work.
Read next: 22 Things That Surprised Me About Japan (as an American)
7. Combat Boots or Keds? Perfect City Shoes
Different users divulged their preference for combat boots with a low heel, easy-to-use zippers, and a snug fit for utmost comfort. However, they also wore heeled white booties and walked 9 miles, which they admitted was not the best idea. The user suggested opting for comfortable, low-heeled combat boots or cute casual shoes like Keds.
Read next: Best Designer Shoes to Shop From Neiman Marcus Right Now
8. Comfortable & Stylish: Salomon Sneakers
A seasoned traveler suggests that a shoe broke in and the comfortable shoe will work for long walks, but it doesn't hurt to have a supportive sneaker. They recommend the popular and comfortable Salomon sneakers, which are also versatile and stylish.
9. Unexpected Comfort: Vans for Travel
Amidst a three-week European escapade, a user recounted favoring their trusty Vans over the specialized Skechers walking shoes they procured for the journey, attesting to their exceptional comfort and durability. Despite being a bit unconventional, the user felt that their pain and tolerance levels for discomfort increased while traveling due to their love for it, making Vans a great choice.
10. From Combat to Trail Running: Best Shoes
A final user shared their experience switching from combat boots to trail running shoes while traveling. The running shoes offered great grip on all surfaces, including slick urban floors and mountain boulders.
This article was brought to you by this thread.