21 Hidden Gem Fashion Cities for Your Style-Inspired Travel Bucket List
Famous fashion cities like Paris, Milan, and New York frequently steal the show in a world where fashion frequently occupies the focus. Beyond these popular spots is a treasure trove of hidden treasures, each with a unique sense of fashion, creativity, and appeal. Let's take a look at some lesser-known fashion regions that are capturing the attention of fashion enthusiasts all over the world. These cities may not be on every fashionista's radar. Still, they are pulsating with entirely their own energy, from the bustling streets of Cape Town to the avant-garde enclaves of Tokyo.
1. Cape Town, South Africa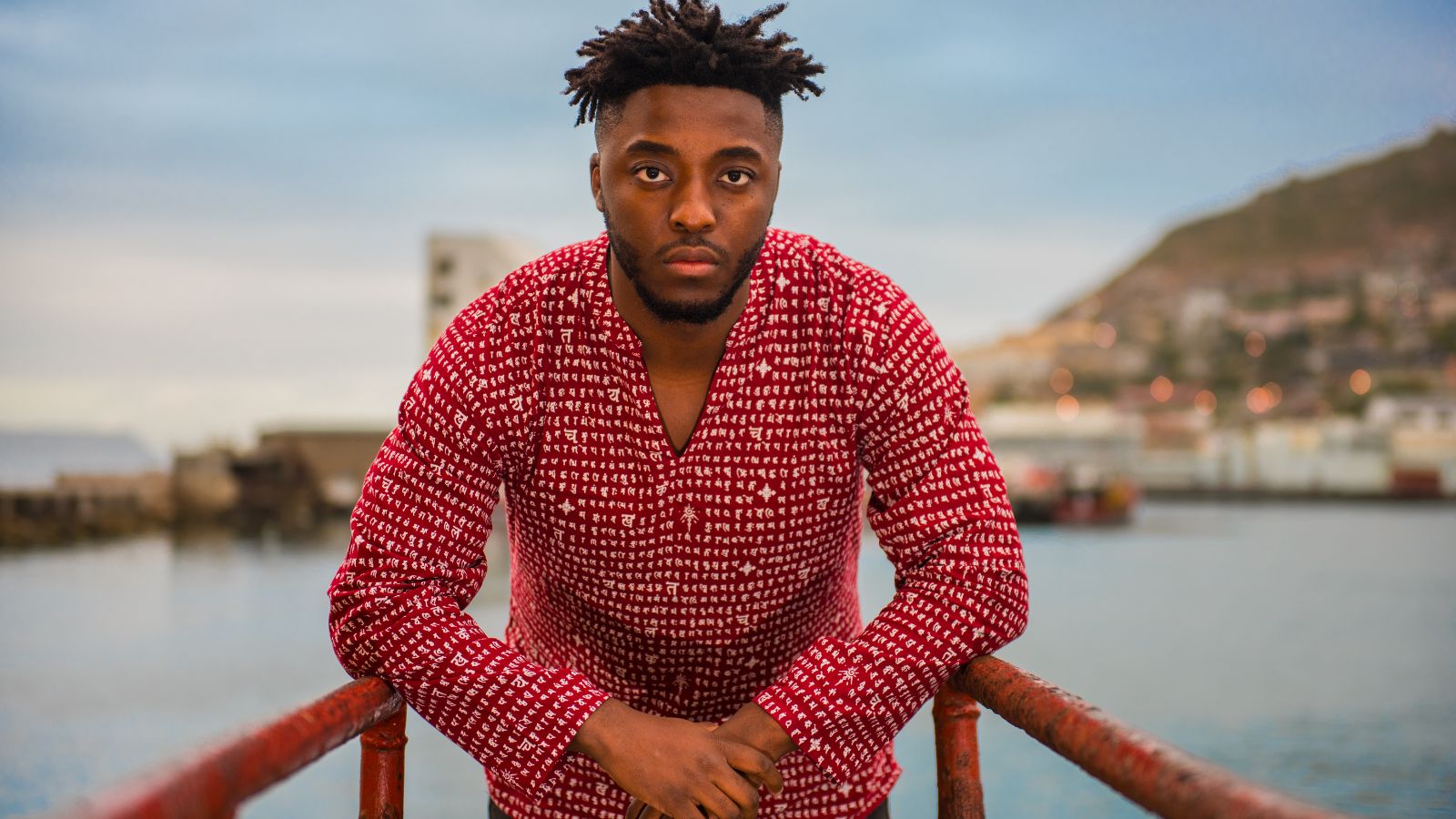 Cape Town, located along a beautiful coastline, is a thriving center for several fashion trends. The fashion culture in Cape Town is genuinely unique, blending modern styles with traditional African elements and the growing sustainability movement. Designers in the city frequently take inspiration from its diverse cultural history, resulting in a combination of hues, patterns, and textures that capture the city's vibrant essence.
2. Seoul, South Korea
Seoul quickly established itself as a major fashion hub known for its avant-garde designs and cutting-edge trends. Seoul's fashionistas are always one step ahead, from K-pop inspirations to cutting-edge street fashion. A wide variety of shopping options, including both well-known worldwide labels and up-and-coming local designers, can be found in the city's neighborhoods, including Myeongdong and Gangnam.
3. Portland, Oregon, USA
Portland, well-known for its environmental consciousness and quirky charm, has a thriving fashion industry that values handcrafted, local, and sustainable fashions. The city, which has a variety of vintage stores, independent boutiques, and craft markets, is a hotspot for creative creativity. Because Portlanders respect uniqueness, the city's fashion scene emphasizes individuality and diversity.
4. Bangkok, Thailand
Bangkok's fashion culture is full of colors and textures, seamlessly fusing traditional Thai aspects with contemporary style. The city offers a variety of shopping experiences, from lively markets to upscale malls. Bangkok's people easily combine traditional clothing like sarongs and contemporary accessories to create mesmerizing appearances, contributing to the city's street style.
5. Tel Aviv, Israel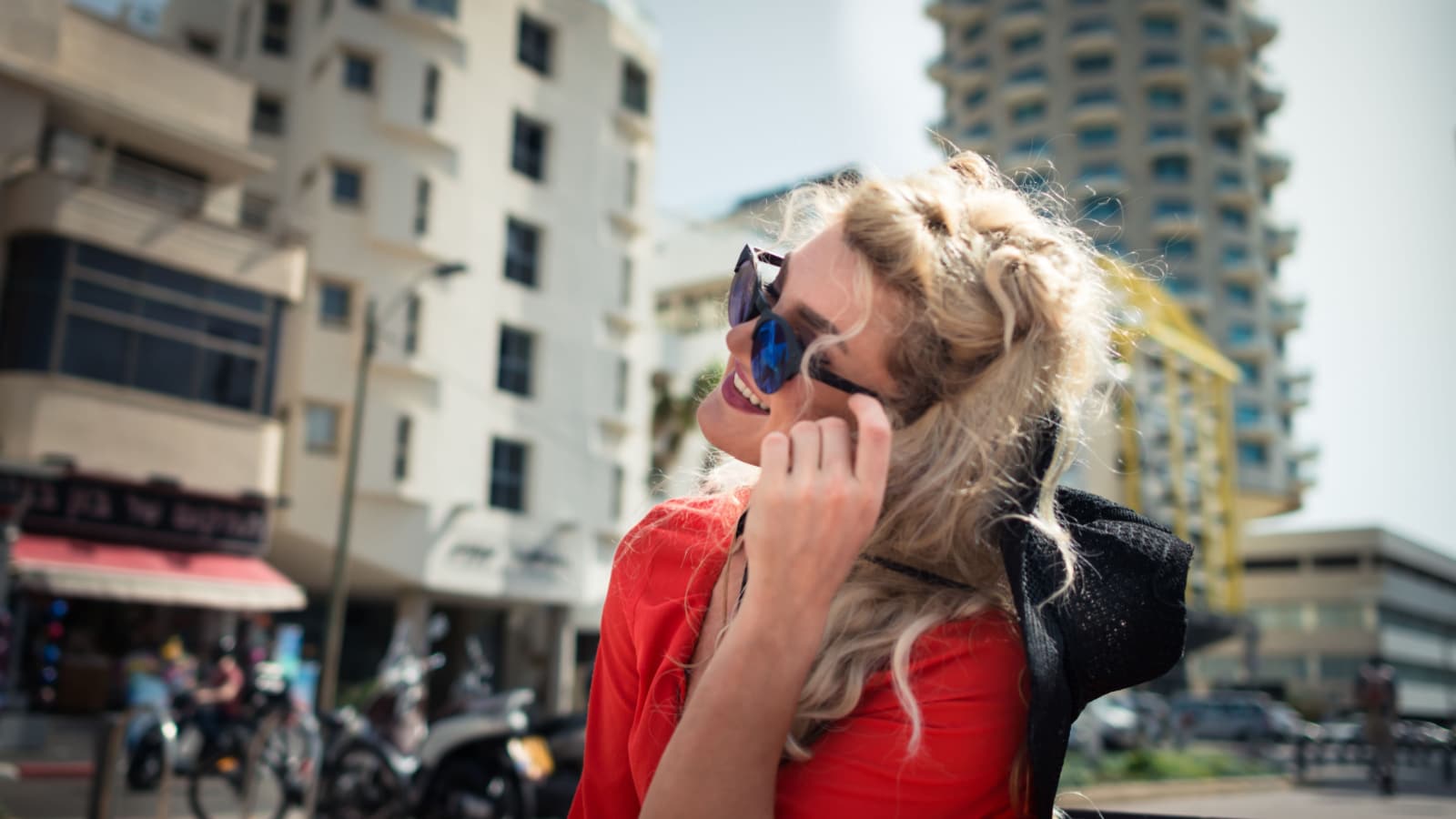 The fashion scene in Tel Aviv reflects the diverse and dynamic nature of the city. Tel Aviv, which is frequently referred to as the fashion capital of the Middle East, embraces a blend of high-end international brands, regional designers, and a developing vintage and second-hand market. Residents of the city exhibit a fusion of contemporary elegance and Mediterranean influences.
6. Melbourne, Australia
Melbourne is an eclectic and cutting-edge fashion center because of its varied climate and global population. The city's lanes are lined with shops that display styles that range from traditional to cutting-edge and experimental. Melbourne's various neighborhoods each contribute their unique fashion flair, resulting in a vibrant and always changing fashion scene.
7. Lisbon, Portugal
Lisbon skillfully combines traditional European charm with modern flair, a concept that is reflected in the city's fashion industry. Lisbon's culture is diverse, from fado music traditions to lively street art. Various vintage shops, regional designers, and marketplaces selling Portuguese fabrics and crafts can be expected.
8. Glasgow, Scotland
It is the largest city in Scotland and is a fashion lover's secret jewel. Glasgow has a flourishing creative community with various independent, vintage, and designer stores. The city's fashion scene is typically a mix of the city's industrial heritage and cutting-edge current, creating a gritty and avant-garde look.
9. Copenhagen, Denmark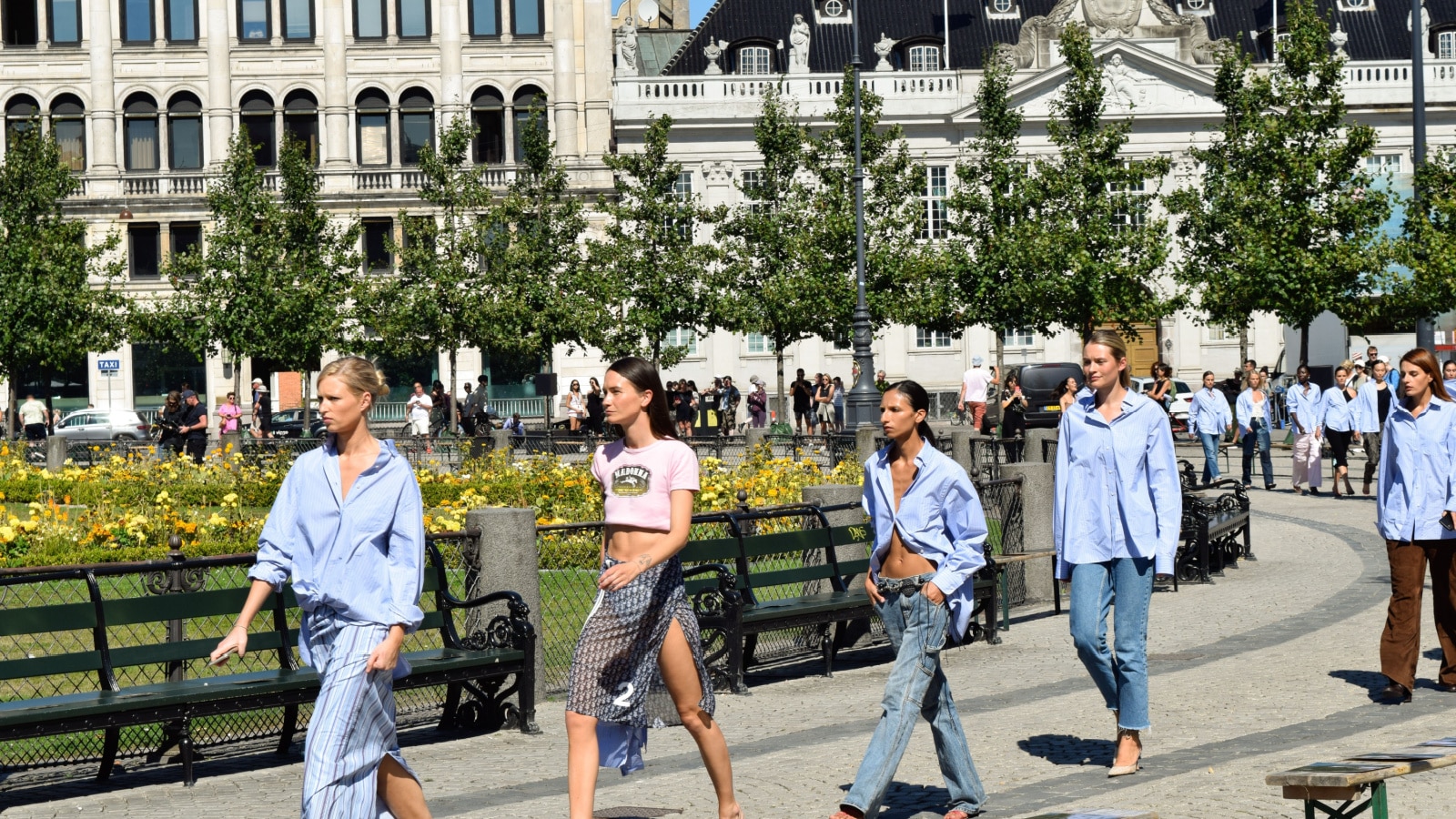 Copenhagen is recognized as one of the world's fashion centers, and its minimalist, environmentally friendly style is distinctive. Danish fashion houses place more value on quality than quantity, and the city hosts renowned fashion weeks. Copenhagen's streets serve as a catwalk for modern, practical designs that pay homage to the grace and simplicity of the Nordic region.
10. Stockholm, Sweden
The capital of Sweden is known for its clean, modern buildings, and the fashion industry is no exception. Stockholm skillfully combines traditional Scandinavian design with cutting-edge and experimental styles. If you explore the city's vintage shops or posh boutiques, you'll see a mix of crisp lines, subdued colors, and unexpected details.
11. Reykjavik, Iceland
The fashion scene in Reykjavik perfectly portrays the city's wild and unbelievable surroundings. The city has a distinctive and special fashion culture despite its modest size. Icelandic fashion designers are influenced by their surroundings, creating garments that mix practicality and aesthetic expression. Cozy knits, prints inspired by nature, and an air of adventure are to be expected.
12. Marrakech, Morocco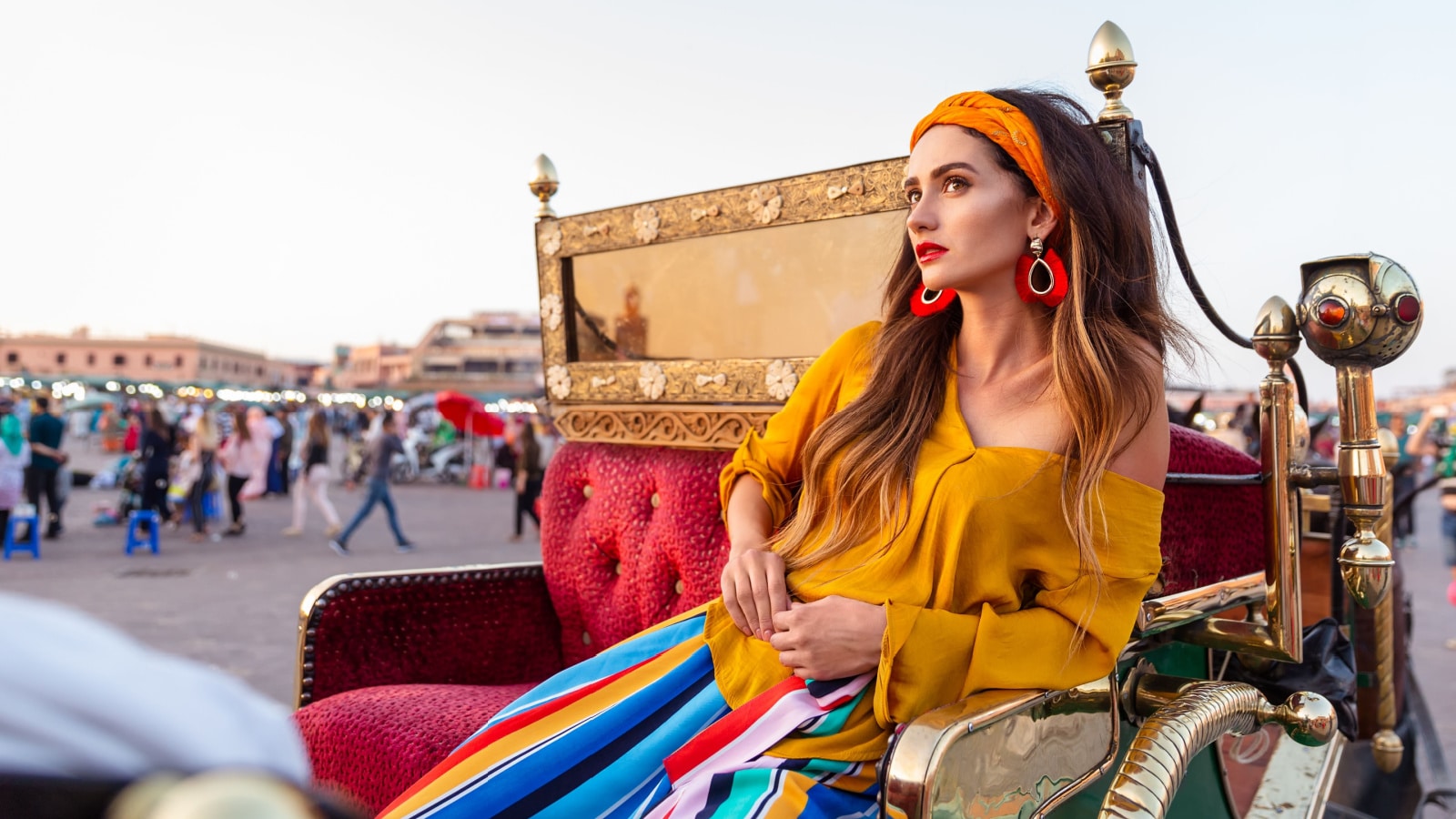 Marrakech is a veritable rainbow of vibrant colors, complex designs, and rich textures. Its fashion culture pays homage to Moroccan customs by fusing modern trends with Berber inspirations. Marrakech provides a variety of distinctive apparel and accessories that represent the city's rich cultural heritage, from busy souks to contemporary boutiques.
13. Tokyo, Japan
The fashion mecca Tokyo is renowned for its high-end luxury fashion districts, avant-garde street style, and anime-inspired styles. In Tokyo's fashion scene, a vibrant combination of tradition and innovation prevails, valuing self-expression. This can be seen in the fashionable neighborhoods of Harajuku and Shibuya and the premium boutiques of Ginza.
14. Budapest, Hungary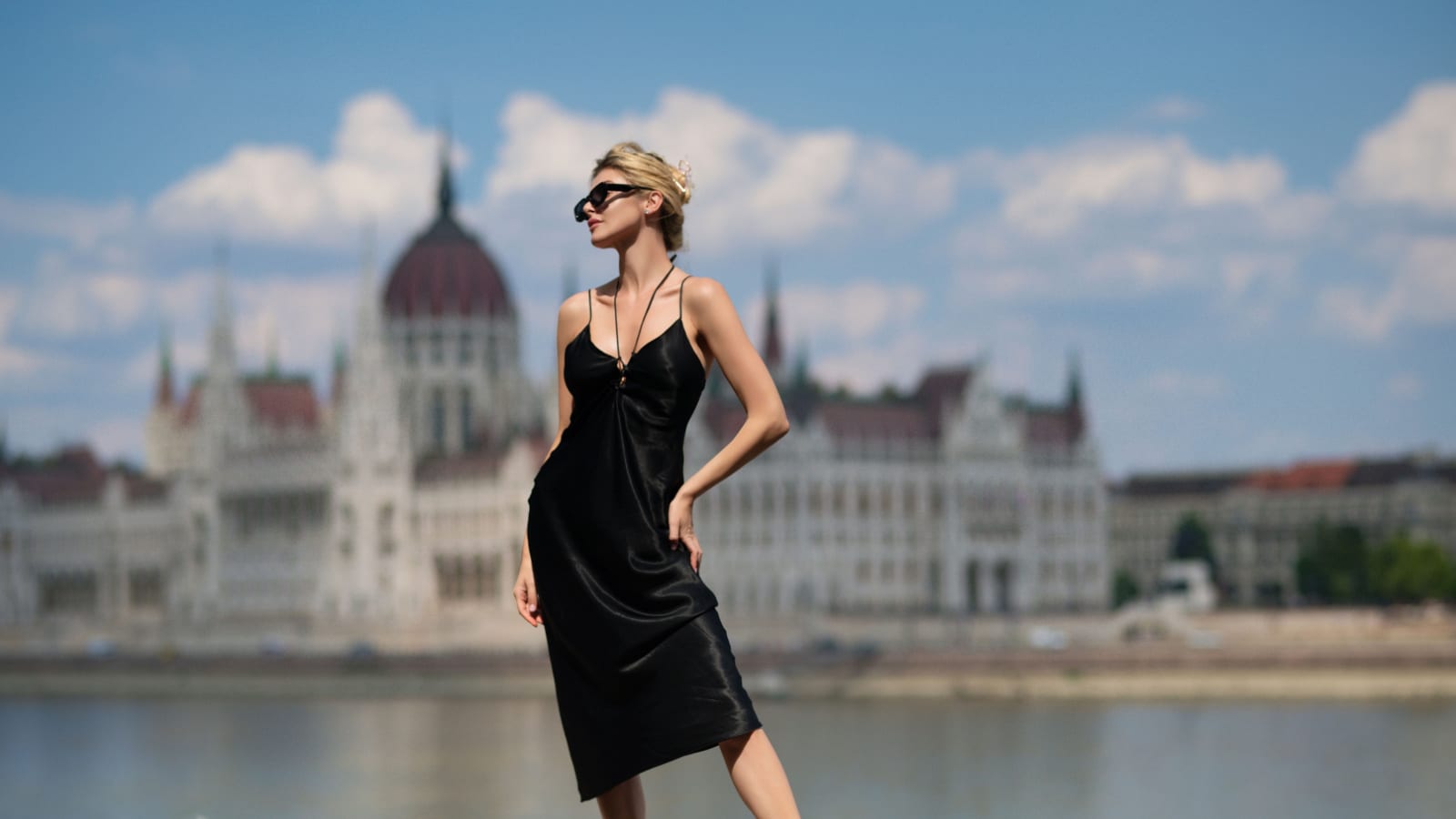 Budapest's fashion culture reflects an eclectic mix of modern style and Central European charm. The city's streets are ornamented with a fusion of traditional grandeur and contemporary edge. Budapest's designers embrace contemporary trends while incorporating nostalgia into their works, creating a distinctive and always-changing fashion scene.
15. Havana, Cuba
Havana's fashion reflects its rich history and vibrant culture. Cubans showcase creativity through their clothing, often repurposing materials and embracing bright colors. Havana's fashion scene captures the essence of resilience and ingenuity, blending traditional attire and unique adaptations that celebrate Cuban identity.
16. Berlin, Germany
As a hub of creativity and counterculture, Berlin's fashion scene is a captivating blend of edgy, experimental, and socially conscious designs. From its thriving vintage shops and independent boutiques to its avant-garde fashion events, Berlin's style captures the city's alternative spirit and commitment to individualism.
17. Mexico City, Mexico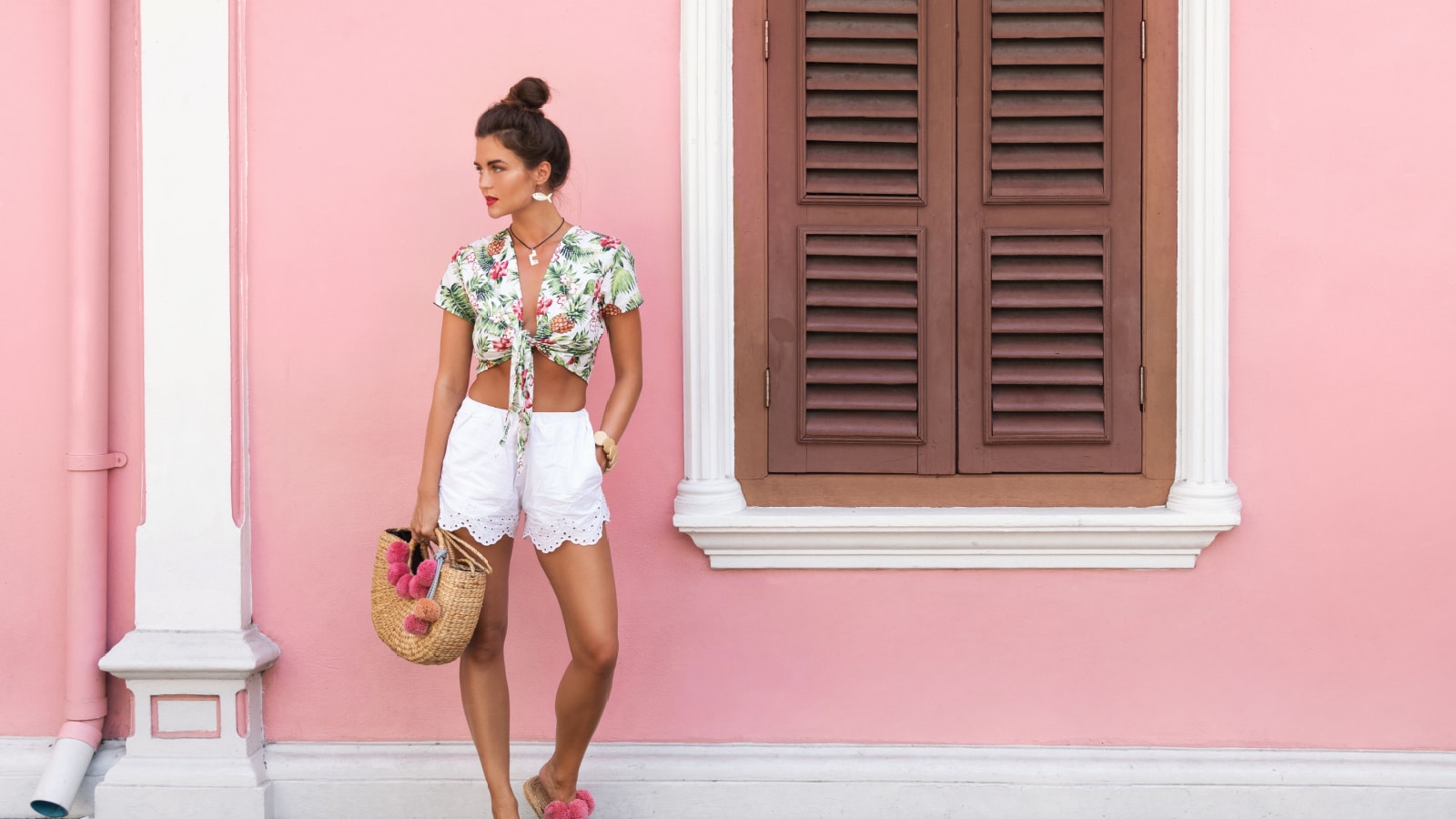 Mexico City's fashion scene is a vibrant tapestry of indigenous heritage, colonial influences, and contemporary trends. The city's designers draw inspiration from traditional Mexican textiles, creating clothing that celebrates vibrant colors, intricate embroidery, and cultural symbolism. Mexico City's fashion districts showcase a rich blend of history and modernity.
18. Buenos Aires, Argentina
Buenos Aires exudes elegance and European sophistication, evident in its fashion choices. The city's residents have a strong sense of style, often embracing classic and timeless pieces. Buenos Aires' fashion scene pays homage to its tango culture with sultry and sophisticated designs that reflect the city's passion and artistic flair.
19. Toronto, Canada
Toronto's fashion scene reflects its multicultural identity and dynamic arts community. The city boasts a range of shopping options, from high-end fashion boutiques in Yorkville to eclectic vintage shops in Kensington Market. Toronto's style is an eclectic mix of global influences, where fashion enthusiasts can discover both local and international designs.
20. Singapore
Singapore's fashion scene is a fusion of tradition and modernity, where the East meets the West in sartorial harmony. The city boasts luxury shopping malls, designer boutiques, and vibrant street markets. Singaporeans have a penchant for sleek and polished looks, often embracing bold colors, structured silhouettes, and impeccable tailoring.
21. Hong Kong, China
Hong Kong's fashion scene is synonymous with cosmopolitan elegance and urban chic. The city's bustling shopping districts, such as Causeway Bay and Tsim Sha Tsui, offer a mix of luxury brands, international designers, and local fashion finds. Hong Kong effortlessly blends Eastern and Western influences in its style, creating a fashion landscape that is sophisticated and trendsetting.
Source: Reddit
14 Top Voted Most Underrated Cities in the World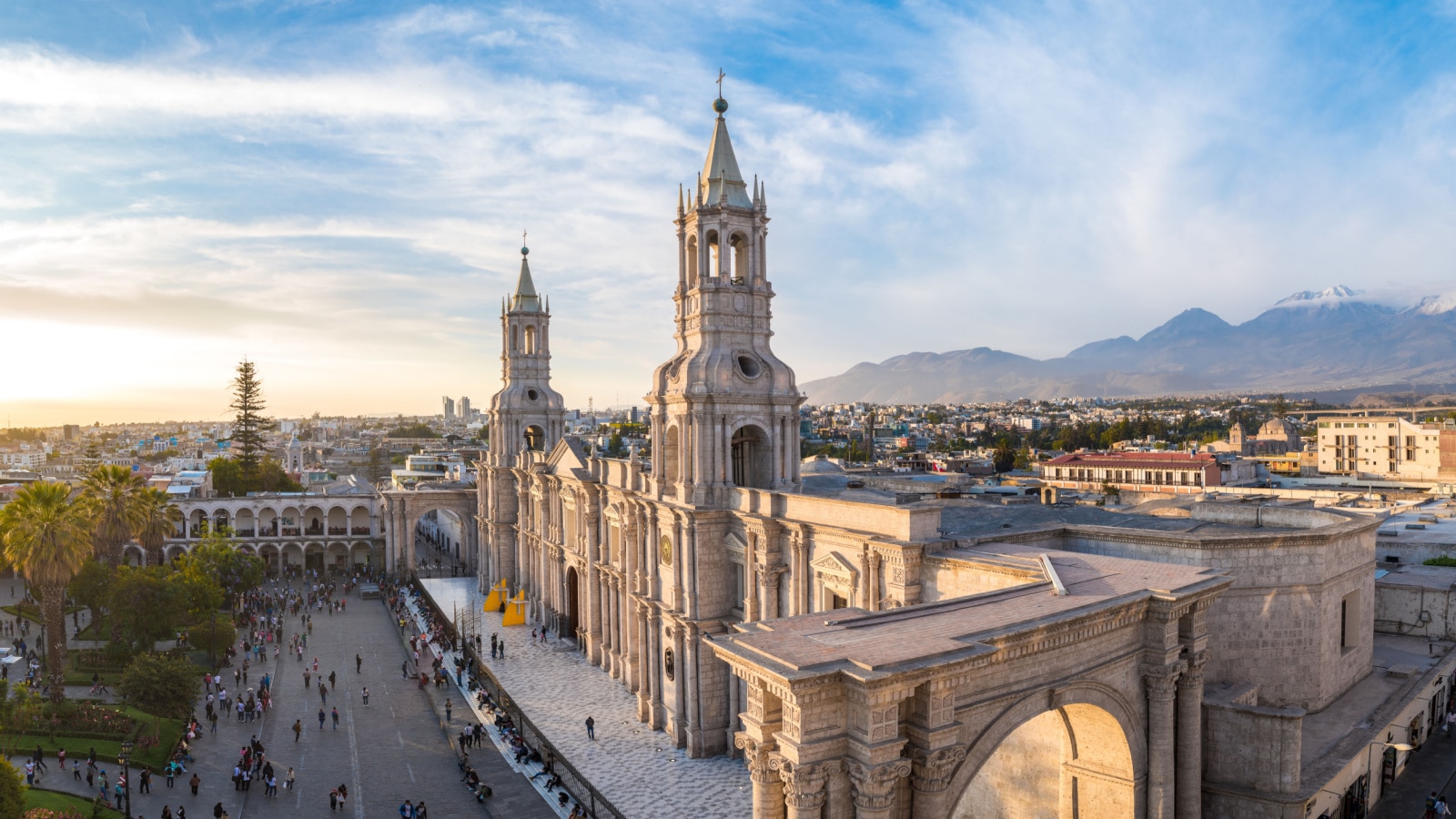 There are many cities worldwide that are underrated. Travelers are sharing their best-hidden gems, that offer unique landscapes and experiences, that you won't find in well-known tourist destinations such as New York City or Los Angeles.
Read more: 14 Top Voted Most Underrated Cities in the World
10 of the Absolute Worst Fashion Trends Throughout History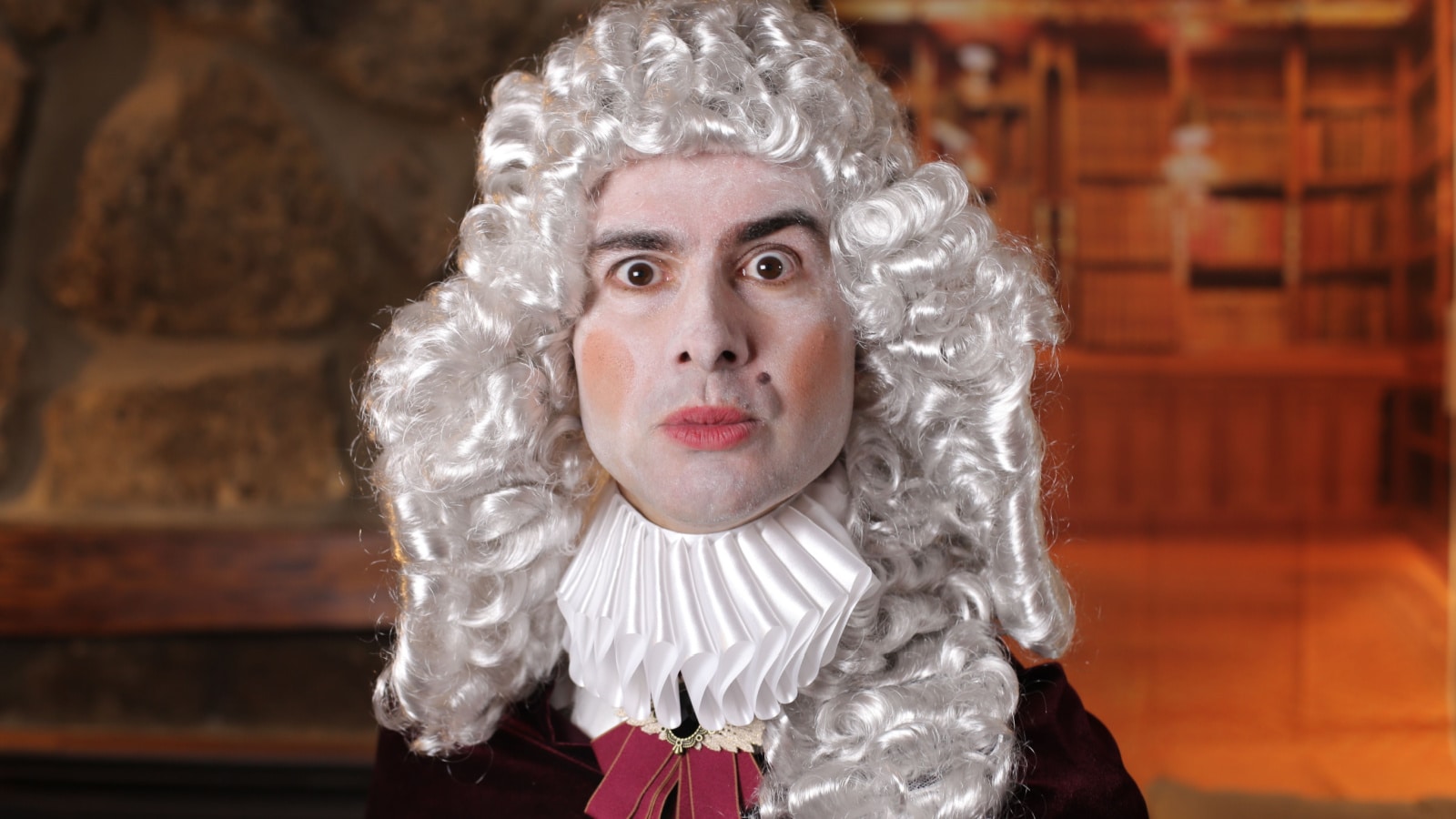 Fashion, oh fashion! It's like a never-ending game of dress-up, where each era tries to outdo the last in the battle of style supremacy. But let's be real here, not all trends are winners. In fact, some of them are as appealing as wearing a pineapple on your head while riding a unicycle. Get ready to question humanity's taste level, my stylish comrades!
Read more: 10 of the Absolute Worst Fashion Trends Throughout History
10 of the Most Beautiful Cities in the World According to Travelers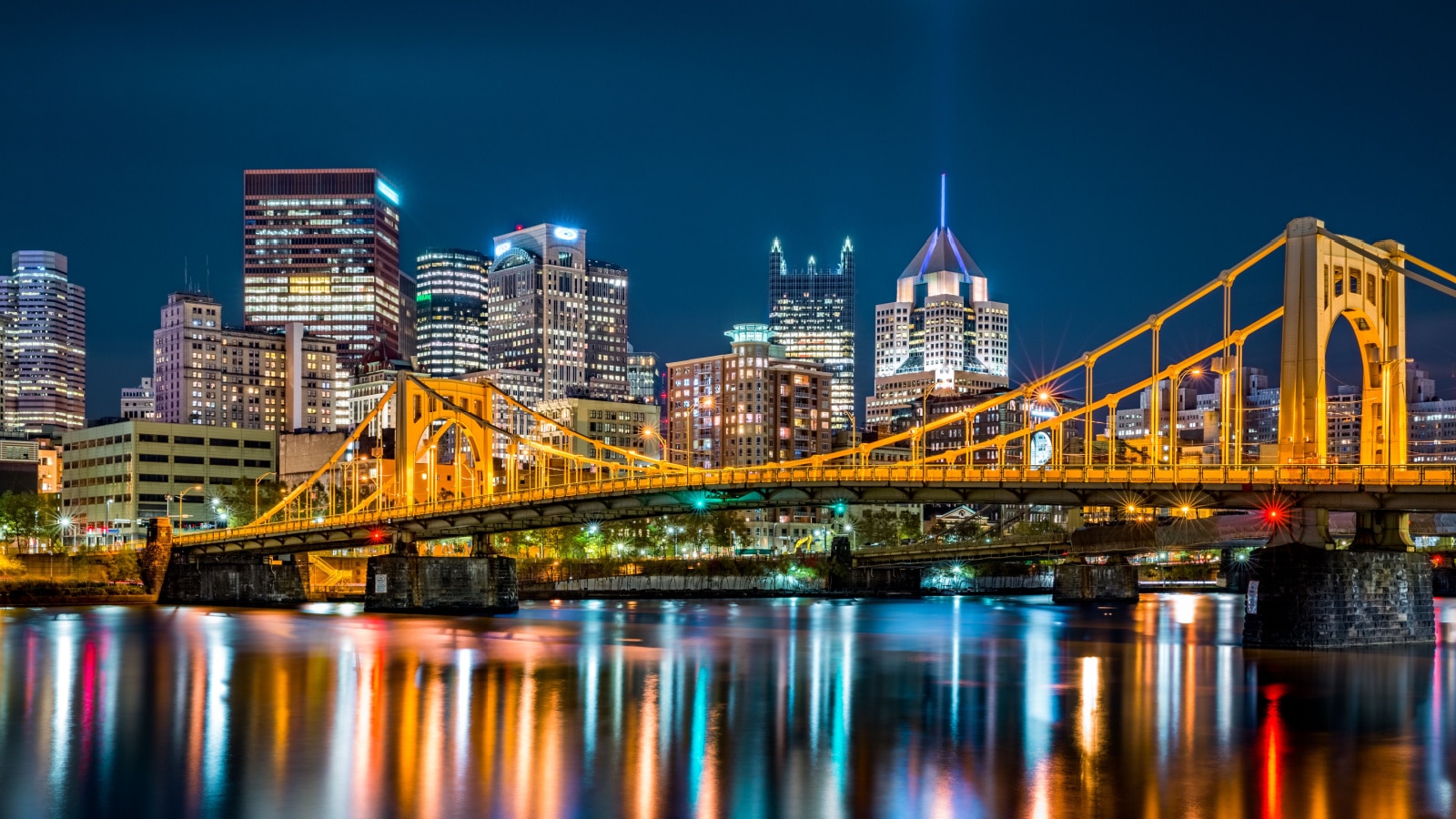 Have you ever visited a place that astounded you with its beauty and allure? People recently revealed the most stunning city they had ever seen in person on an internet platform. These cities are very lovely, with beautiful natural landscapes and historical architecture.
Read more: 10 of the Most Beautiful Cities in the World According to Travelers
15 Beloved Fashion Trends Women Want Back in Style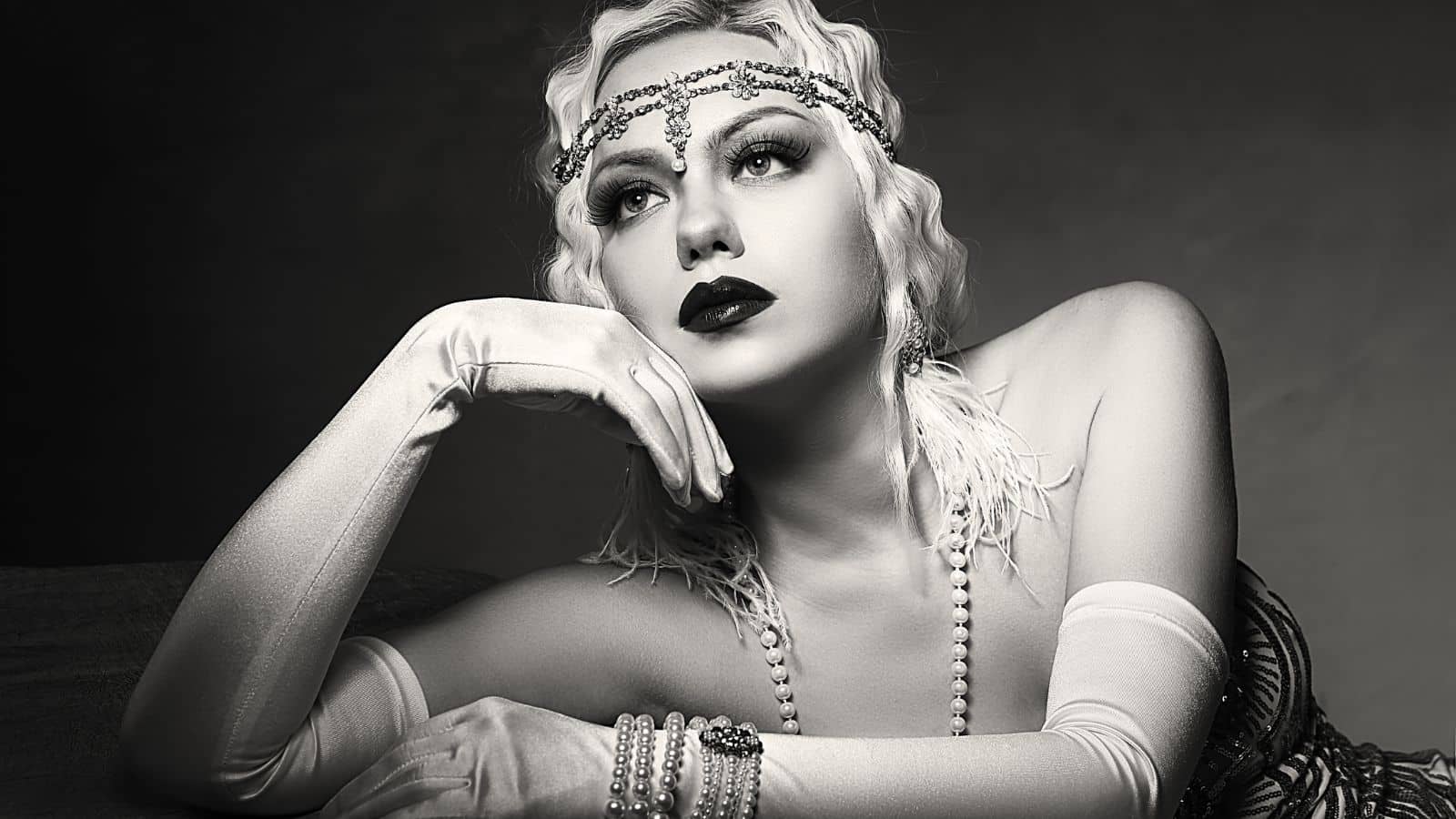 Have you ever daydreamed about an old fashion trend, hoping it would return to widespread circulation? Someone asked, "What is something you wish would make a comeback?" Fifteen individuals shared their favorite 'out-of-date' trends on an online platform.
Read more: 15 Beloved Fashion Trends Women Want Back in Style
The Best Chanel Bags to Invest in for 2023: Timeless Elegance & Style
In this post, we are delving deep into the world of one of the most prestigious and timeless fashion houses: Chanel. Established by the legendary Coco Chanel, this brand has carved a niche for itself in the fashion industry with its top-tier quality, unique designs, and, of course, its iconic bags. The best Chanel bags are more than just accessories; they are a symbol of elegance, sophistication, and style.
Read more: The Best Chanel Bags to Invest in for 2023: Timeless Elegance & Style