15 Best Places to Buy Christmas Decorations Online in 2022
There's no better time than now to start thinking about Christmas decor – I already have mine all unpacked and ready to go in my basement and am starting to shop for any missing pieces. This post is a list of some of my favorite places to buy Christmas decorations. I also know a lot of us are doing our decor and gift shopping online this year, so these are all places that you can also shop online.
Plus, to say "Merry Christmas" to my readers a little early, I am hosting ANOTHER $100 Wayfair gift card giveaway, as the last one went over so well! You can enter to win that at the end of this post! Enjoy!
15 Best Places to Buy Christmas Decorations Online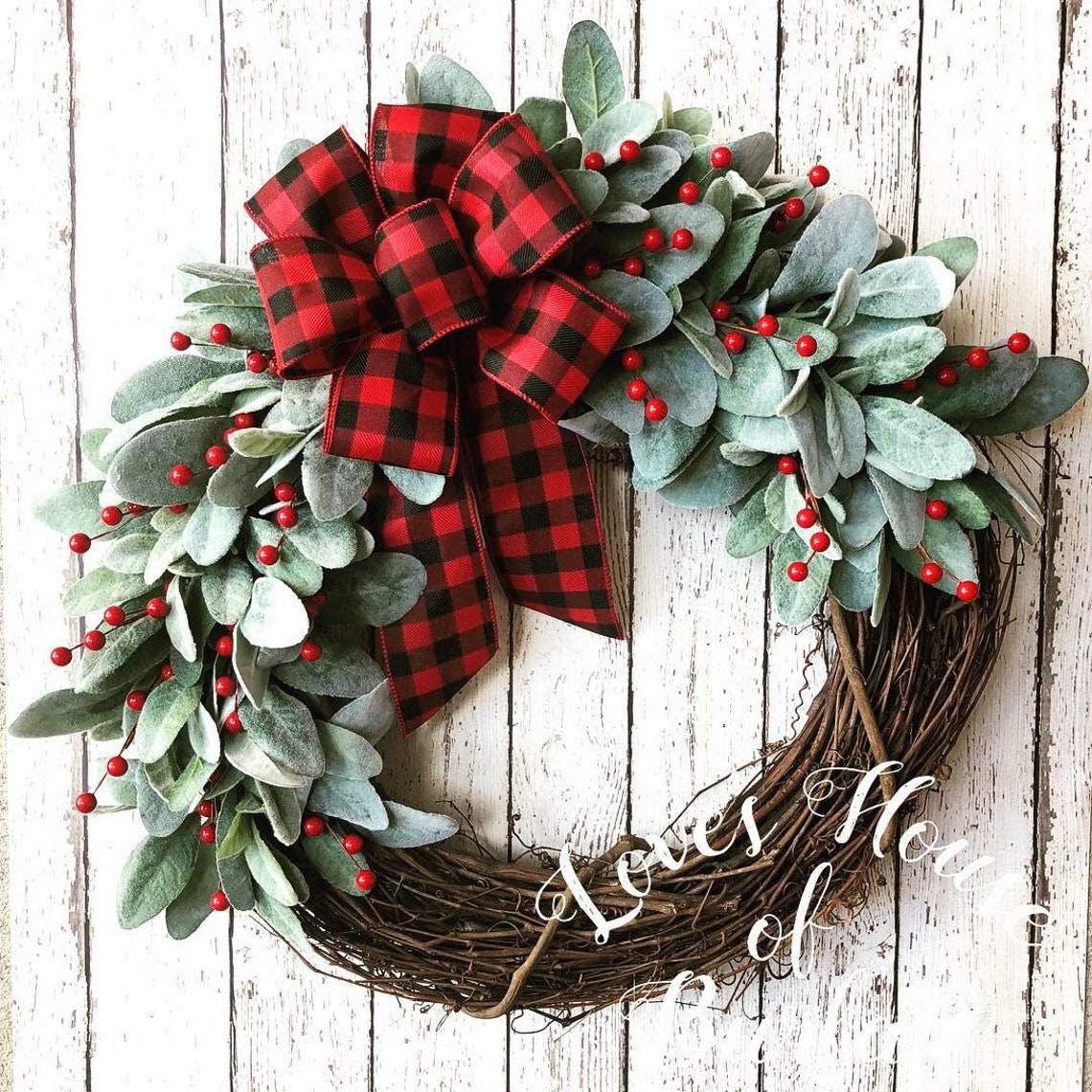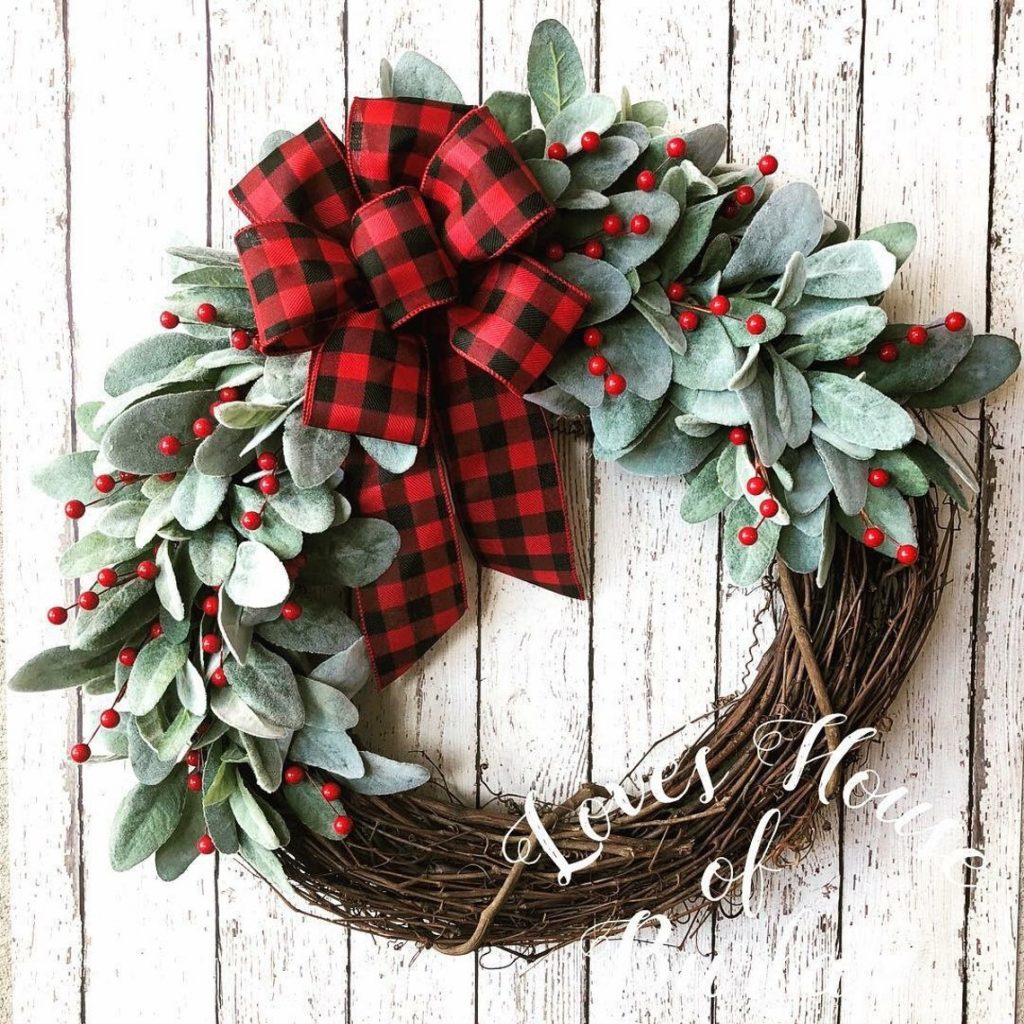 1.) Etsy
Etsy is one of my favorite places to buy home decor in general, not just Christmas decor. I love being able to support a small business and get a truly unique piece of decor. (I'll be doing a whole post soon on some awesome travel-themed decor I've bought on Etsy for our home – stay tuned!)
2.) Amazon
Amazon home decor is one of my guilty pleasures. There are TONS of awesome home decor options on Amazon, and Prime Shipping just makes it way too easy. (Check out everything I've ever ordered from Amazon, here.) I am a really big fan of snowman decor in particular and had the best luck finding snowman-themed pieces on Amazon last year. Above, is one of my favorites I purchased!
3.) Wayfair
As I mentioned in my previous decor/giveaway post – I'm convinced if you can't find what you're looking for on Wayfair, you don't need it! Wayfair's selection is fantastic, as is their overall quality. They also have some great deals on their Christmas trees! (Don't forget to enter my $100 Wayfair gift card giveaway at the end of this post!)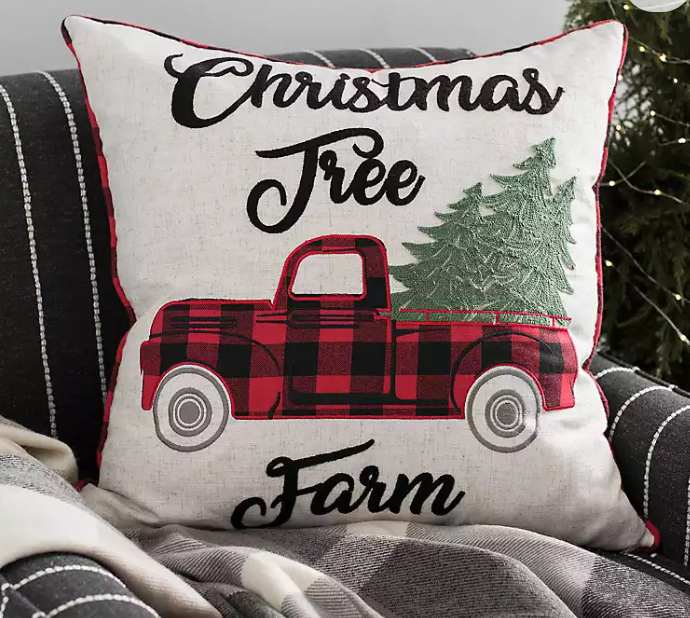 4.) Kirkland's
Kirkland's has always been a favorite of my mom and my aunts – and they all missed their callings as interior designers. So, needless to say, Kirkland's has some adorable Christmas decor (and decor in general).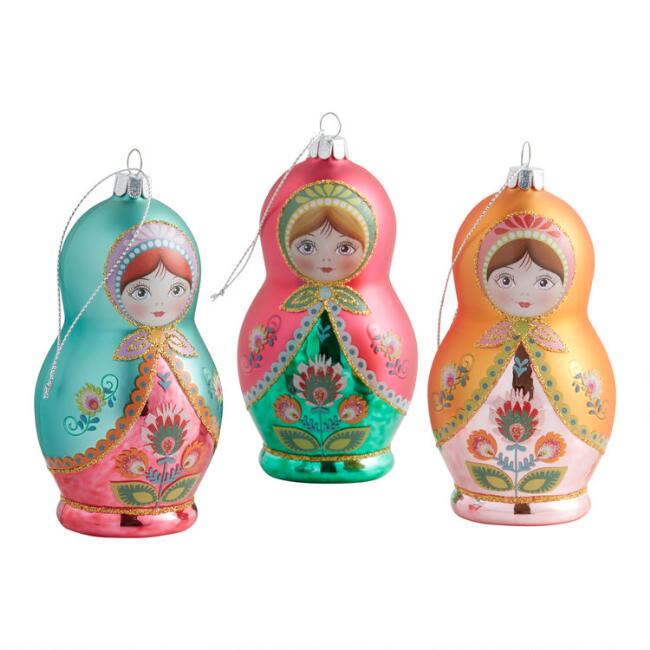 5.) World Market
I never really considered World Market as a go-to decor shopping destination until recently. Boy oh boy was I missing out! They have fun and unique products and great prices. I'm obsessed with the Matryoshka Doll Ornaments above. They'll match my Nesting Doll Outfit perfectly!
6.) Hobby Lobby
Hobby Lobby always used to be a place I associated with needing to be a crafter, but they also have a wonderful selection of decor that's quite affordable. Their Christmas decor sells out quickly, though, especially online! So, don't delay in purchasing something you have your eye on. (I made this mistake last year!) Plus, it's all 50% off right now.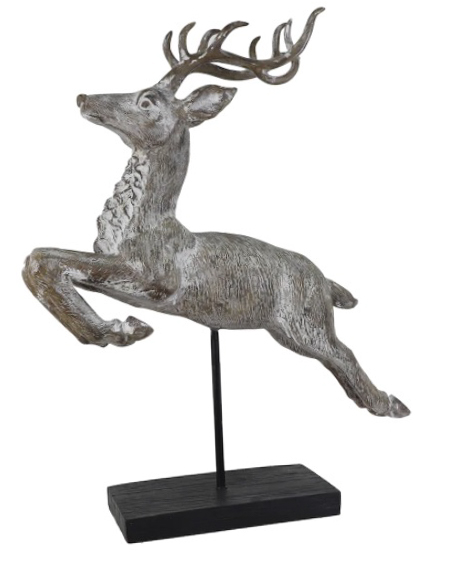 7.) Michaels
Likewise with Michaels! You don't need to be a crafter to find awesome holiday decorations at Michaels. I am also super impressed with Michaels's customer service. I purchased the deer above last year online and one of the antlers arrived broken. They took it back no questions asked and helped me find another one! Again, they sell out fast when it comes to their holiday decor, so don't wait around too long! (I seriously just ordered another deer like this while writing this post – I bet it'll be sold out again in the next couple weeks!)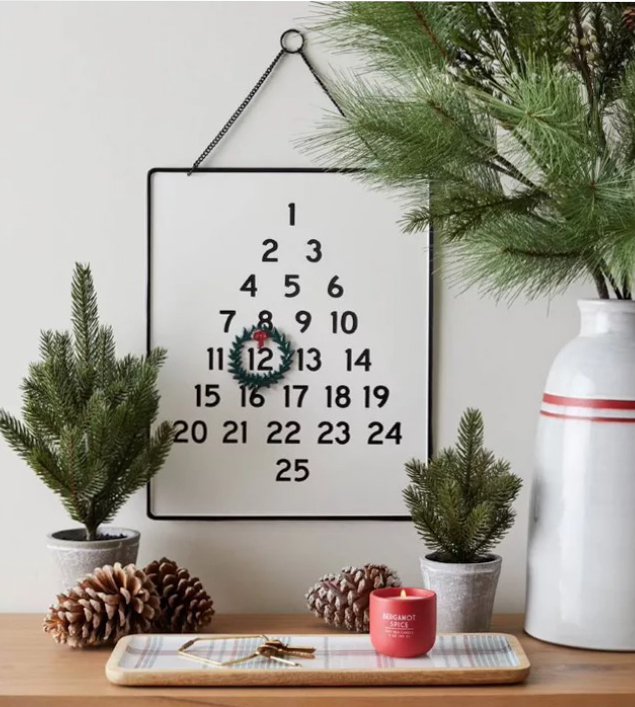 8.) Target
I mean, you can't write a home decor post and not include Target! Target will always have a special place in my heart. I can spend hours in that store. I especially love their Hearth & Hand with Magnolia collection.

9.) Macy's
Macy's is one of my favorite stores to shop for ornaments and figurines. They have quite the selection of high-quality and unique pieces. (Plus, they have so many fun holiday decorations for us fashion-lovers!)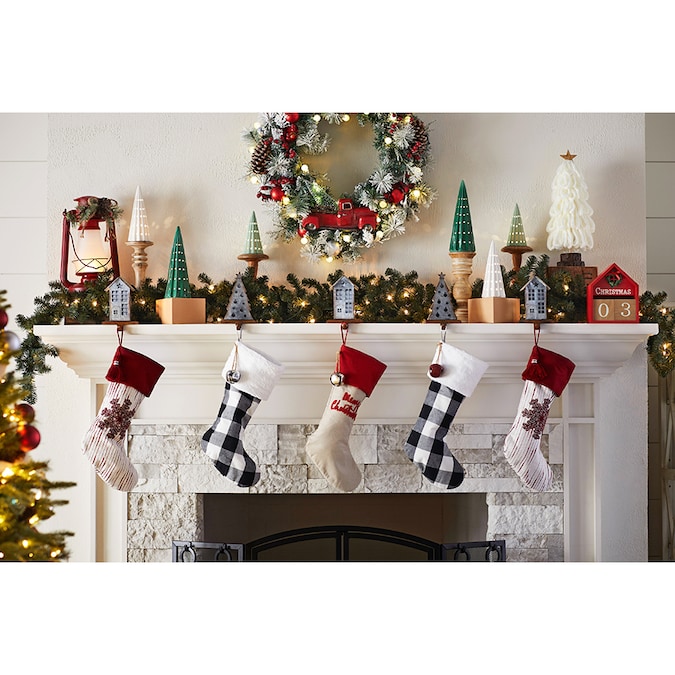 10.) Lowe's
Lowe's is one of those stores that always surprises me with their decor selections. I always thought Lowe's would only be a good spot for outdoor Christmas decor – but they have plenty of cute indoor options as well! I bought my Poinsettias and some fun "living" decor that was made with air plants (which are all still alive in my spare room) from them last year. While I do like shopping Lowe's in store, they also have a great selection online!
11.) Pottery Barn
Pottery Barn is SO dangerous for me – especially for holiday decor. In our local mall, this store is located right next to where the world's best Santa is setup. So, it's already an overly festive environment. Plus, they always have that store decorated just how I envision decorating my own home… Oh, and if that's not dangerous enough, their website is fantastic. Their lookbooks make it so easy to decorate an entire room perfectly!
12.) Kohl's
I have been shopping at Kohl's for Christmas decor since before I could drive! My Grandma would take me shopping here every year, so I could pick out a gift for my mom – which was usually a snowman figurine. Kohl's will always be a stop on my holiday shopping, even if it's going to be virtual this year!
13.) Crate and Barrel
Crate and Barrel is more modern in their decor options and their price points are similar to Pottery Barn. I LOVE window shopping at Crate and Barrel. I'm especially loving this year's "Bold & Cool" Nordic-style collection.

14.) West Elm
West Elm is similar to Crate and Barrel and has a more modern touch to their decor. I love it! The prices are similar to Crate and Barrel too.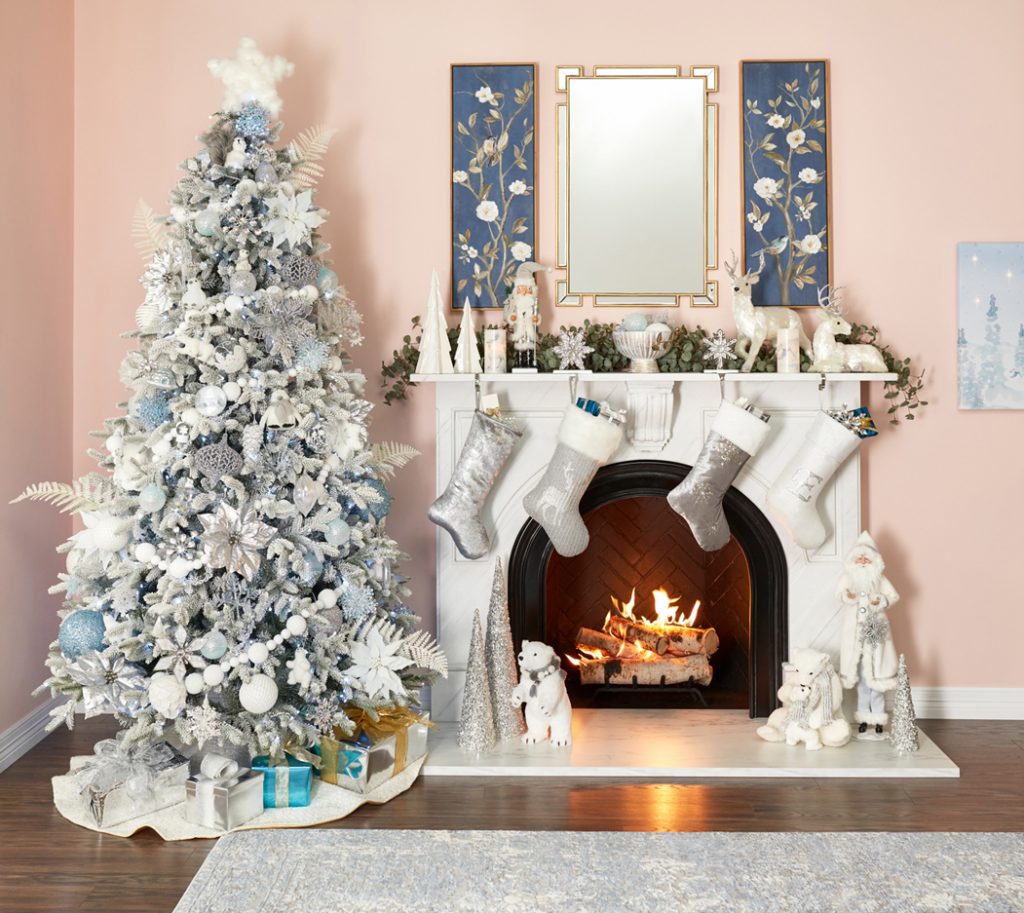 15.) At Home
Last, but absolutely not least, is At Home. This is one of those stores where you really have to take to the time to dig – because they have SO much stuff. The prices are fantastic, too. I bought a ton of our backyard patio furniture and decor from here and am really excited to shop here for Christmas this year!
$100 Wayfair Gift Card Giveaway
Because my last Wayfair gift card giveaway was such a hit, I'm doing one more this year! Merry Christmas a little early! As always, please enter in the widget below, or I can't pick you to win! Feel free to grab as many entries as you can and share it with your friends. (These Wayfair gift cards are only eligible in the United States.)
And again, I'm asking you to check out the Honey Browser Extension for easily saving you money this holiday season. Installing it qualifies for an entry below! Please note, though, this only works on desktop browsers. Plus, the giveaway widget below is SO much easier to enter using a desktop browser. Enjoy!
Thank you to everyone who entered my Wayfair Gift Card Giveaway! It is now closed. Congratulations to the winner, Kristen!
*This giveaway is not sponsored by Wayfair, Honey or their affiliates.
*Disclosure: some of these links are affiliate links. Meaning, if you click a link and make a purchase, Have Clothes, Will Travel gets a very small commission at no extra cost to you. Thank you for supporting the brands that make this blog possible! I am also a participant in the Amazon Services LLC Associates Program, an affiliate advertising program designed to provide a means for us to earn fees by linking to Amazon.com and affiliated sites.