The Best Travel Vests With Pockets for Women & Men + $150 Gift Card Giveaway!
My husband and I are sharing our favorite travel vests with pockets in today's post! Plus, there's a $150 gift card giveaway at the end, so you can get your very own travel vest with tons of pockets.
Personally, it took me a while before I got on board with wearing a vest while traveling. I was always a big fan of sleeves. That all changed after our trip to Kenya. A travel vest was a must for this trip… and I realized what I had been missing out on by not using one all these years!
My husband, however, has always been a big fan of wearing a vest. He has quite the collection now! He has used them on all kinds of trips and is more than happy to show off the incredible amount of pockets his favorite SCOTTeVEST vests have.
Below, we'll each be sharing 2 of our top travel vests and why we love them. We're trying something a little different for this post too… I'm writing about my vests, and my husband is authoring his own section about his vests. I'm excited he's finally blogging with me! Then, at the end of the post, you'll find a $150 gift card giveaway to SCOTTeVEST!
*Disclosure: Have Clothes, Will Travel uses affiliate links. Meaning, if you click a link and make a purchase, Have Clothes, Will Travel gets a very small commission at no extra cost to you. Thank you for supporting the brands that make this blog possible!
Best Travel Vests for Women
1.) SCOTTeVEST FEATHERWEIGHT VEST FOR WOMEN – Great for warmer weather adventures!
Use code HCWT for 15% off your purchase!
Check out everything I can put in my pockets!
This vest seriously has a pocket for everything! Check out my Reel below to see it all in action.
I didn't even have all of the pockets in use in that video! I also like that it has a removable RFID-blocking pocket inside. It resembles a wallet, too, it's a good place to stash all of your cards and cash. I also appreciate the dedicated key holder in 1 pocket, as I am notorious for misplacing my keys, especially in my travel bag!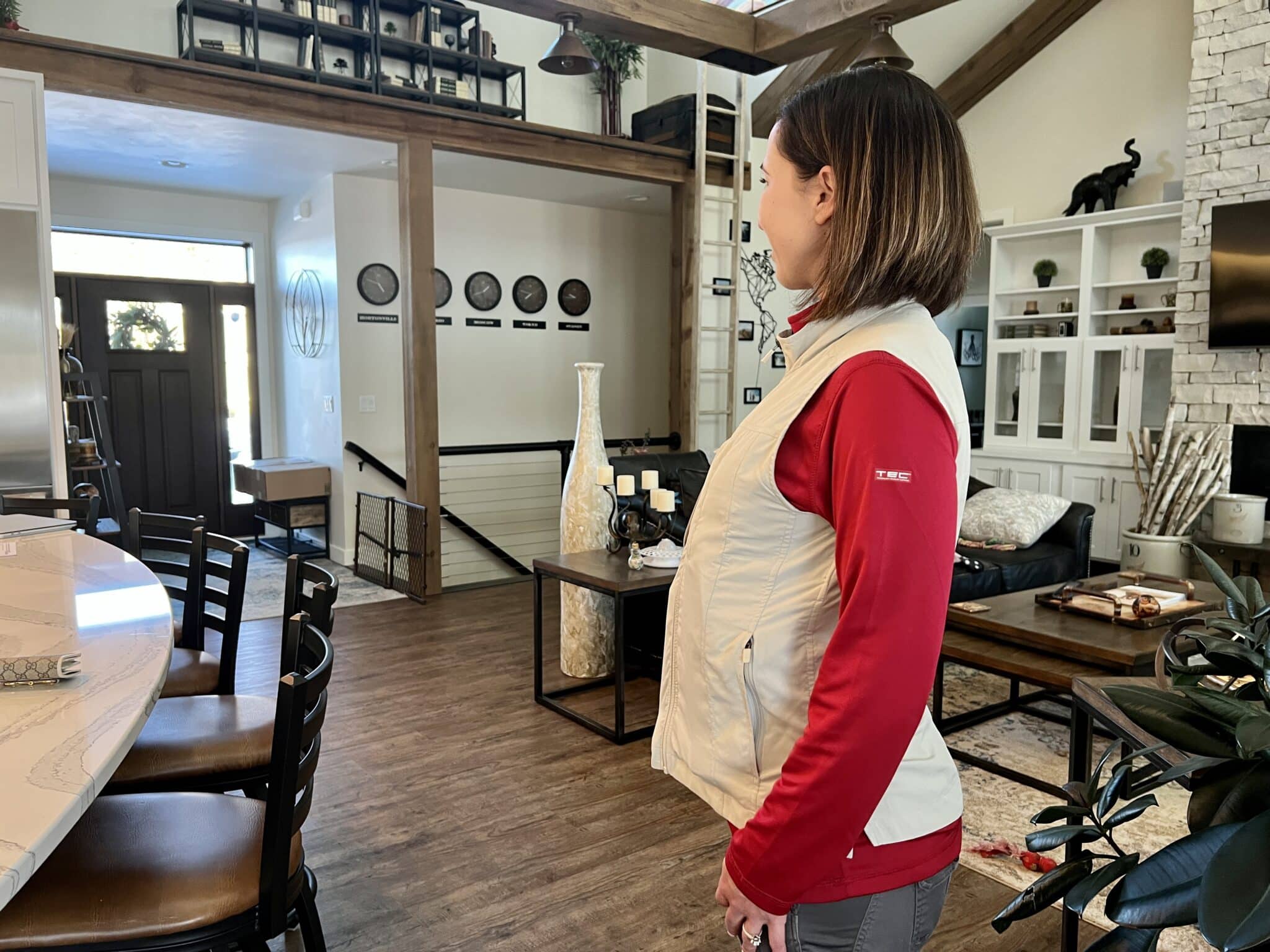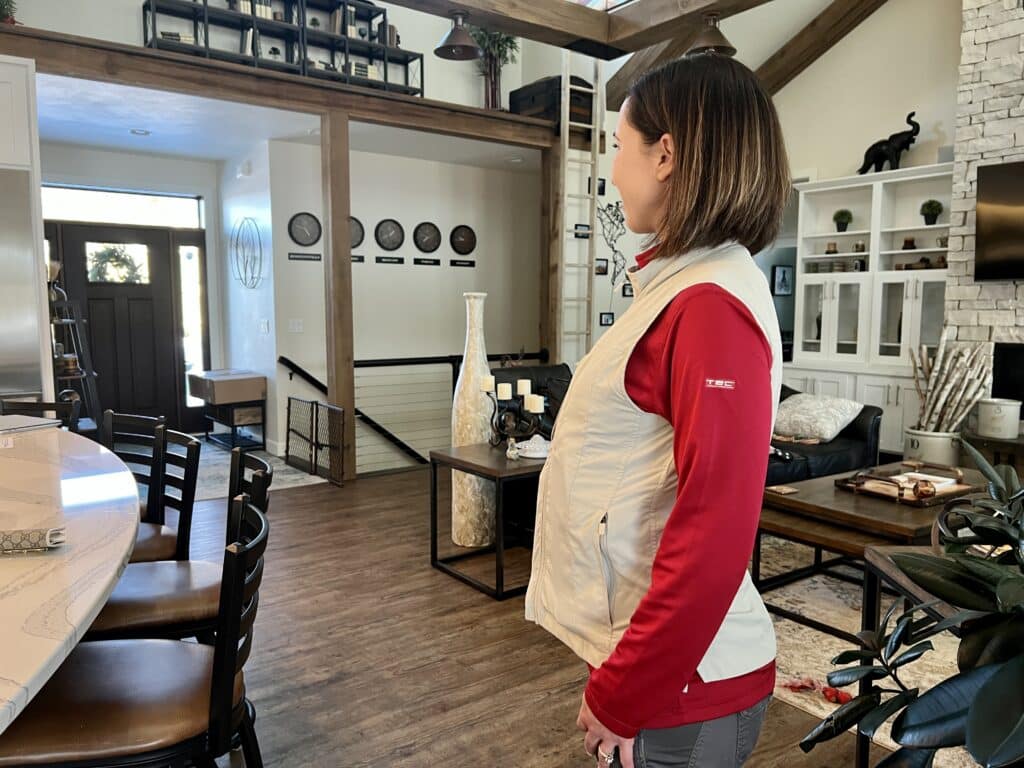 I will note, though, that I don't typically carry a water bottle in it when I wear it. It's just a bit too bulky looking/feeling. I did use it to carry my water while on safari in Kenya, but it wasn't the most comfortable for me. I do appreciate that this is an option, though!
Sizing
I am a typical size medium and that is what I ordered in this vest. I am happy with the size. However, I will say if I wanted to wear a bulky layer under it, it would be a tight fit, as this is a fitted vest. If you prefer looser-fitting clothing or plan to wear bulky layers under it, be sure to size up, as this vest will not stretch.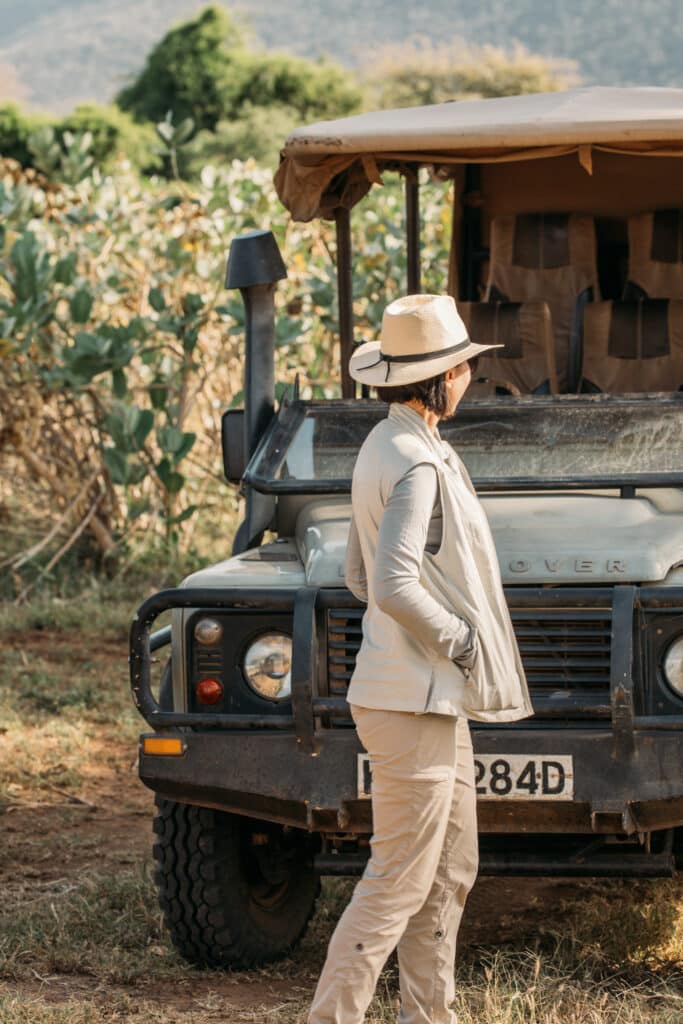 Needless to say, I am obsessed with this vest and love how I don't need to carry a bag when traveling (or just walking the dogs!). It's also nice to have everything in your vest pockets when going through airport security, so you can just take the vest off, put it in the bin, and walk through the metal detector. Easy peasy!
Use code HCWT for 15% off your purchase!
2.) ESSENTIAL JACKET/VEST 2.0 – Great for cooler weather adventures!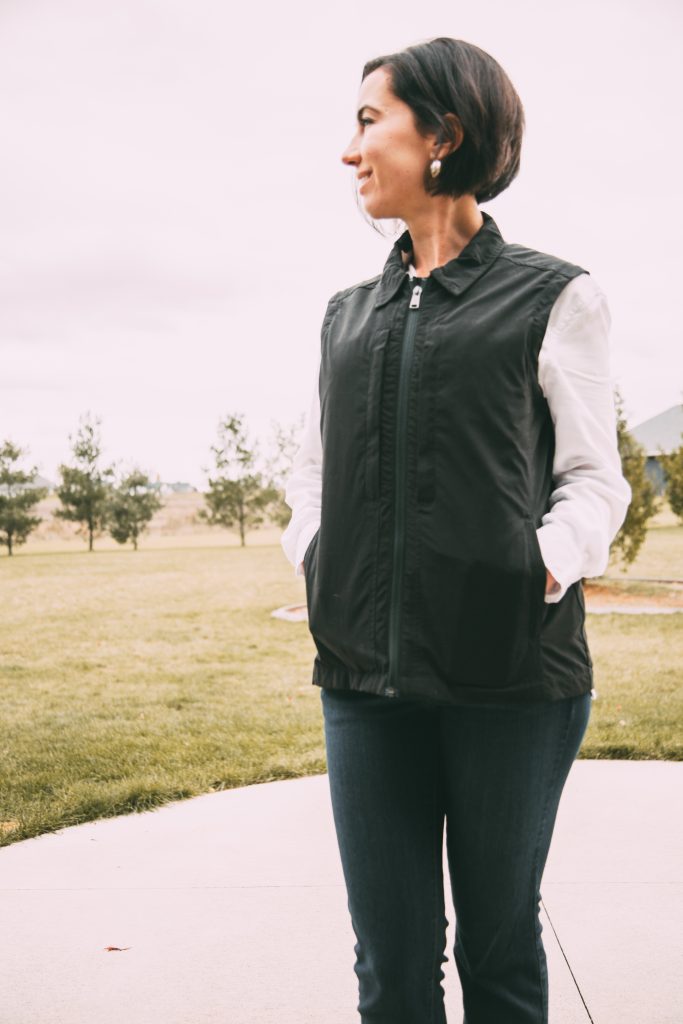 Use code HCWT for 15% off your purchase!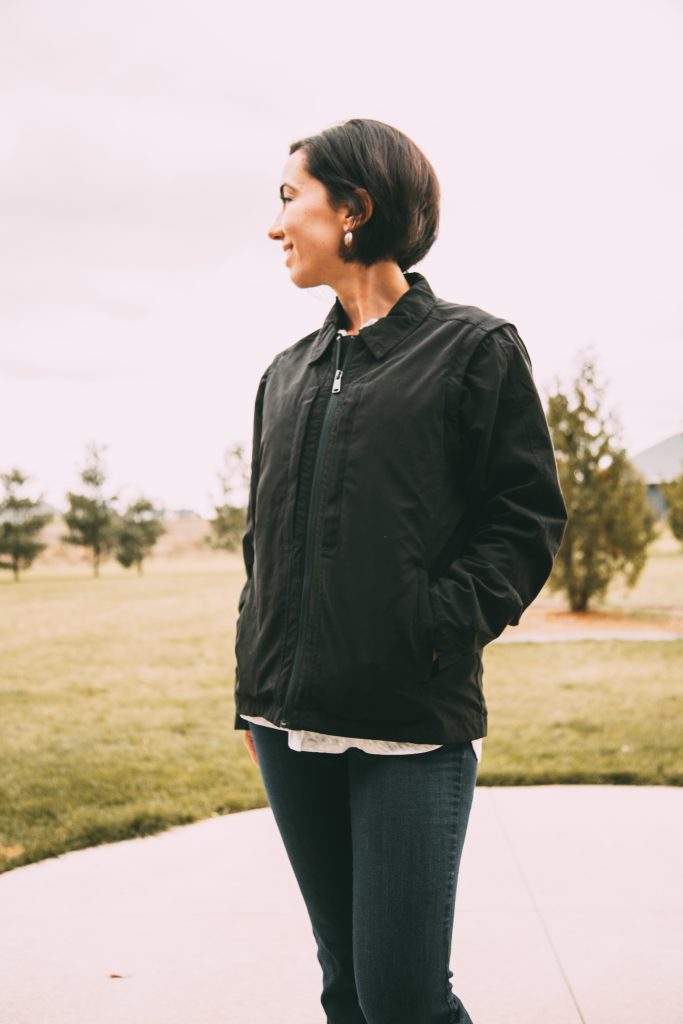 Sizing
Again, I have my normal size medium and feel this perfect. I can easily fit some extra layers under it, but the vest/jacket doesn't look too bulky. I also like how long the sleeves are on the jacket portion!
Note: I want to point out, though, that if you have pets, I would opt for the tan color. The black is a pet hair/drool magnet...which is true for just about everything black that I own now!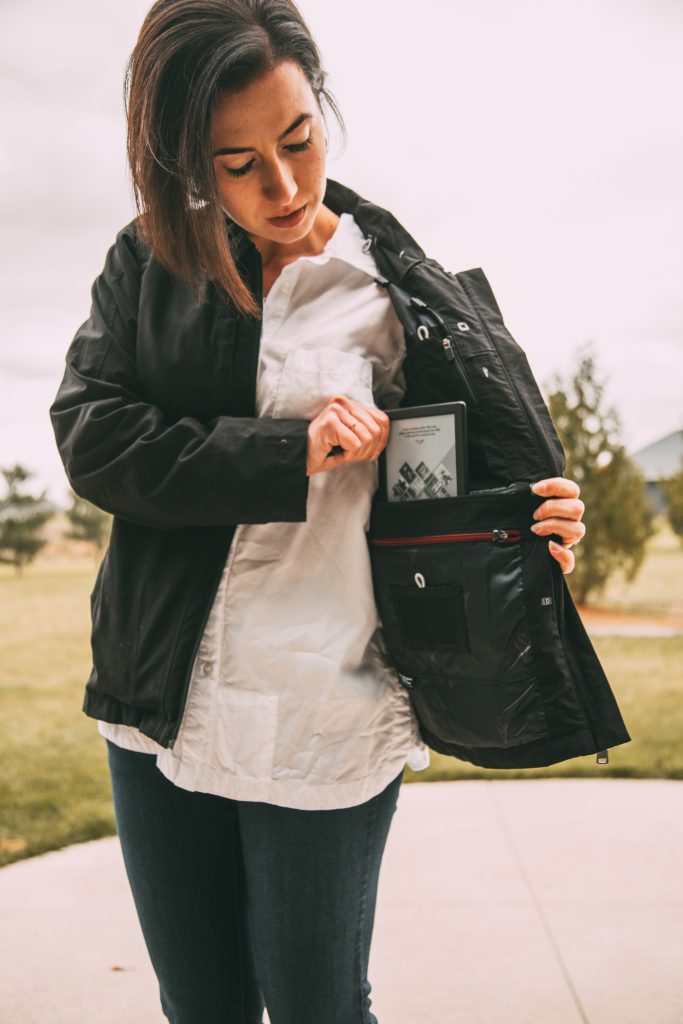 This jacket/vest has all the benefits of the vest above, but is slightly thicker and warmer, making it great for cooler-weather adventures. Having the Featherweight Vest and the Essentials Jacket/Vest are the perfect travel wardrobe combo.
Use code HCWT for 15% off your purchase!
Best Travel Vests for Men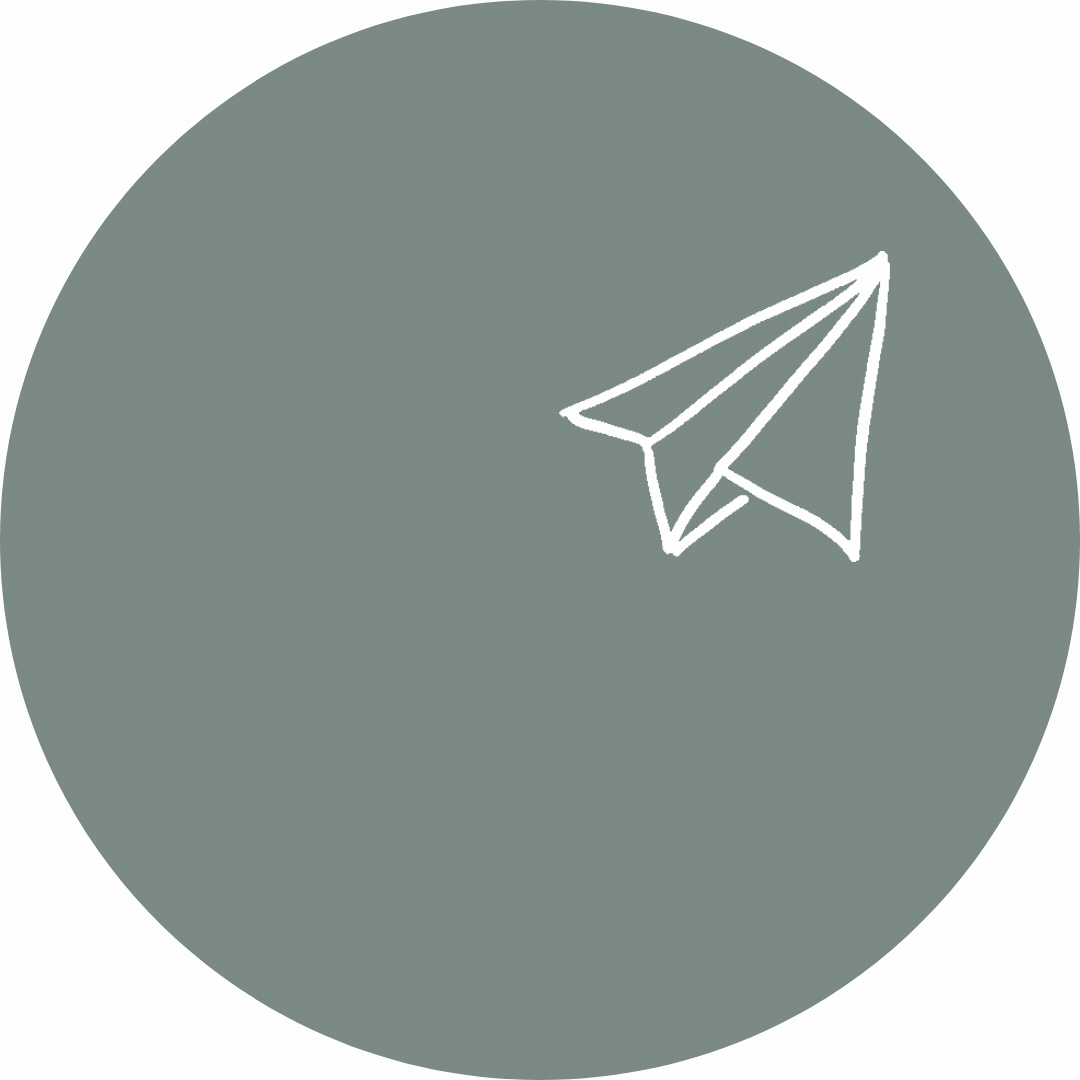 Zac's Travel Vests With Pockets Picks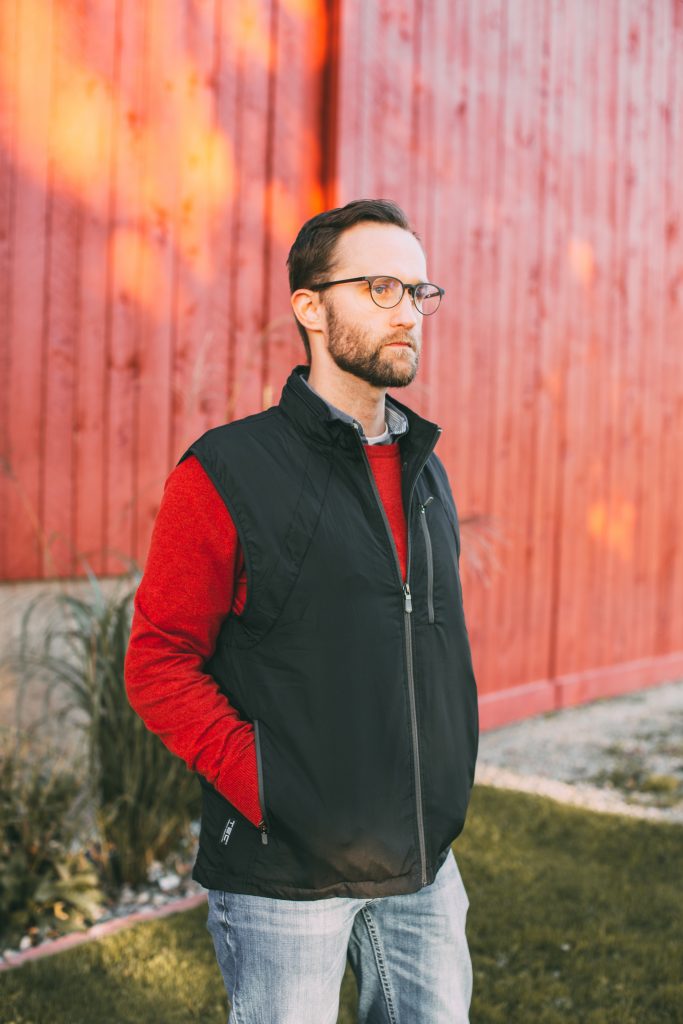 My favorite point in each trip is blazing through the airport security line while everyone else is striping down, frustrated, and fighting with someone or thing. It's a great feeling to look around and just feel smarter and less frustrated.
And it's rather simple too. I load my jacket with everything. Show my ID. Take off my jacket to run through. Go through. Pick up my jacket. And walk away.
Jacket? Don't worry, this is about travel vests, I own multiple jackets that quickly transform into vests. I like these best.
As a business tech guy who travels, that's how I prioritize my clothing purchases. I optimize for comfort, versatility, convenience, and security.
That can be a lot to look for in each piece of clothing. And with a lot of brands, you will need to sacrifice some of these considerations, especially if you opt for style.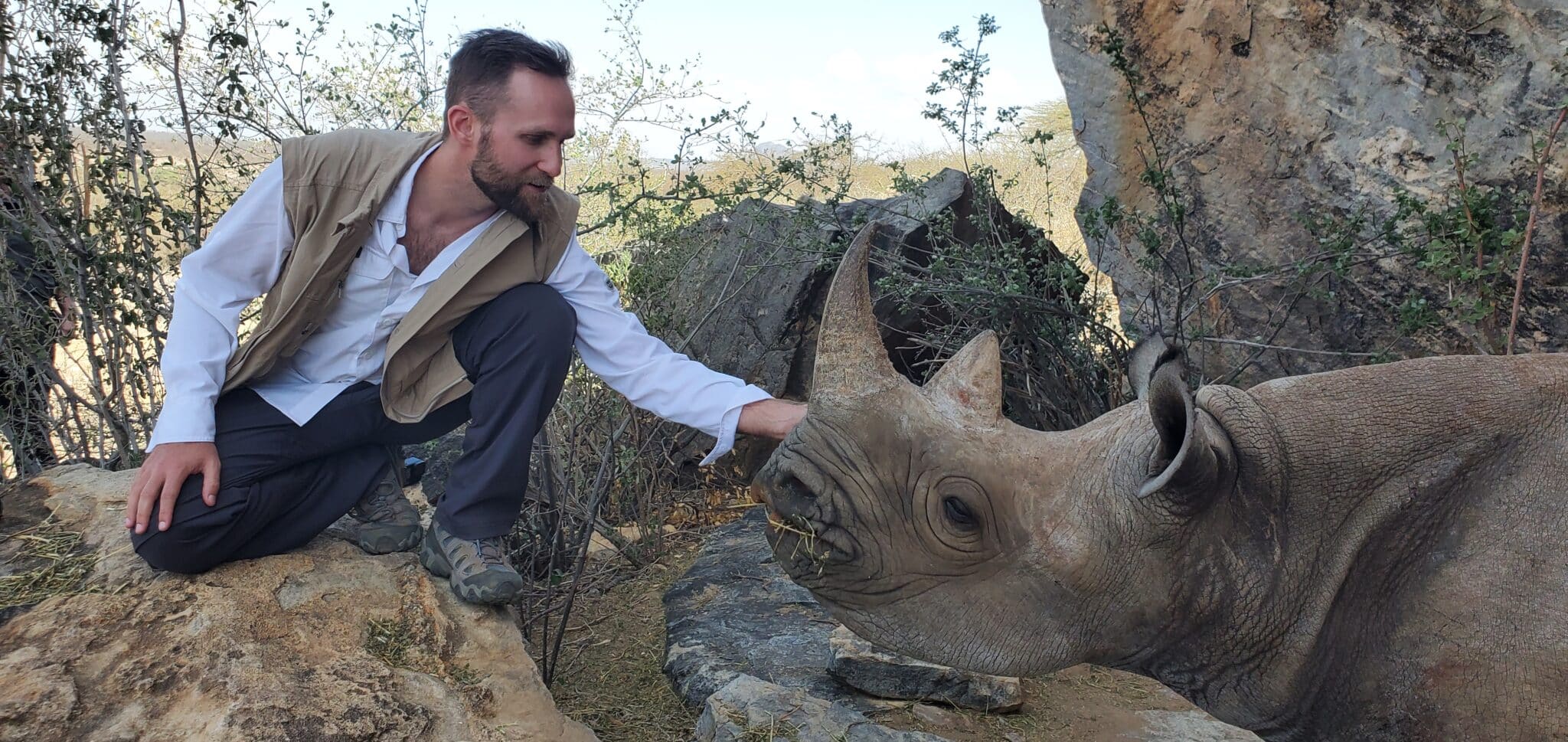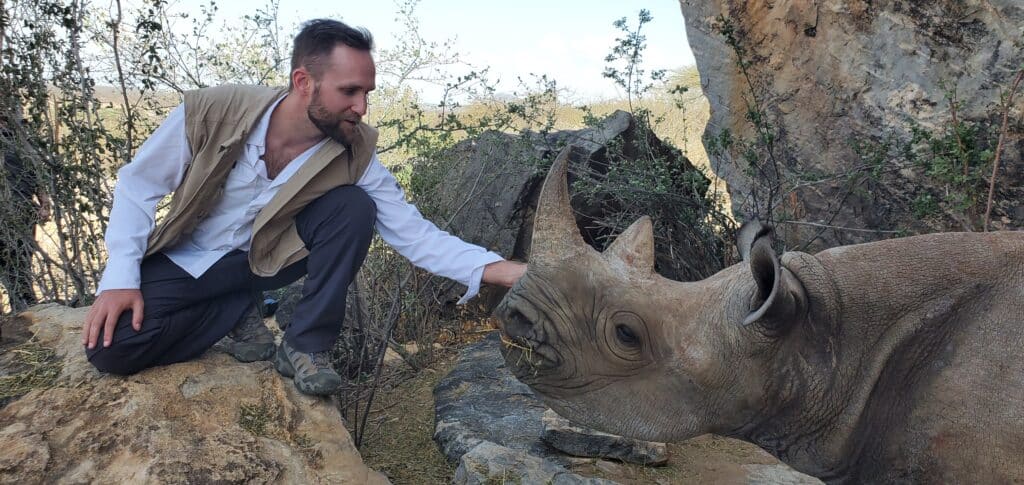 SCOTTeVEST has focused exactly on my persona, setting itself apart from other travel gear companies, primarily with innovative designs, pockets, and compartments. For example, a jacket or vest can have anywhere from 10 to 20 pockets or more.
That said, I own and recommend 1 Essentials Jacket 2.0 (vest) and 2 Tropiformer 3D Jackets (vests). Let's break down why these are the ultimate travel companions using the optimations provided. And to save time, I'll cover what is the same, and then spotlight what I find is specifically different about each travel vest.
Use code HCWT for 15% off your purchase.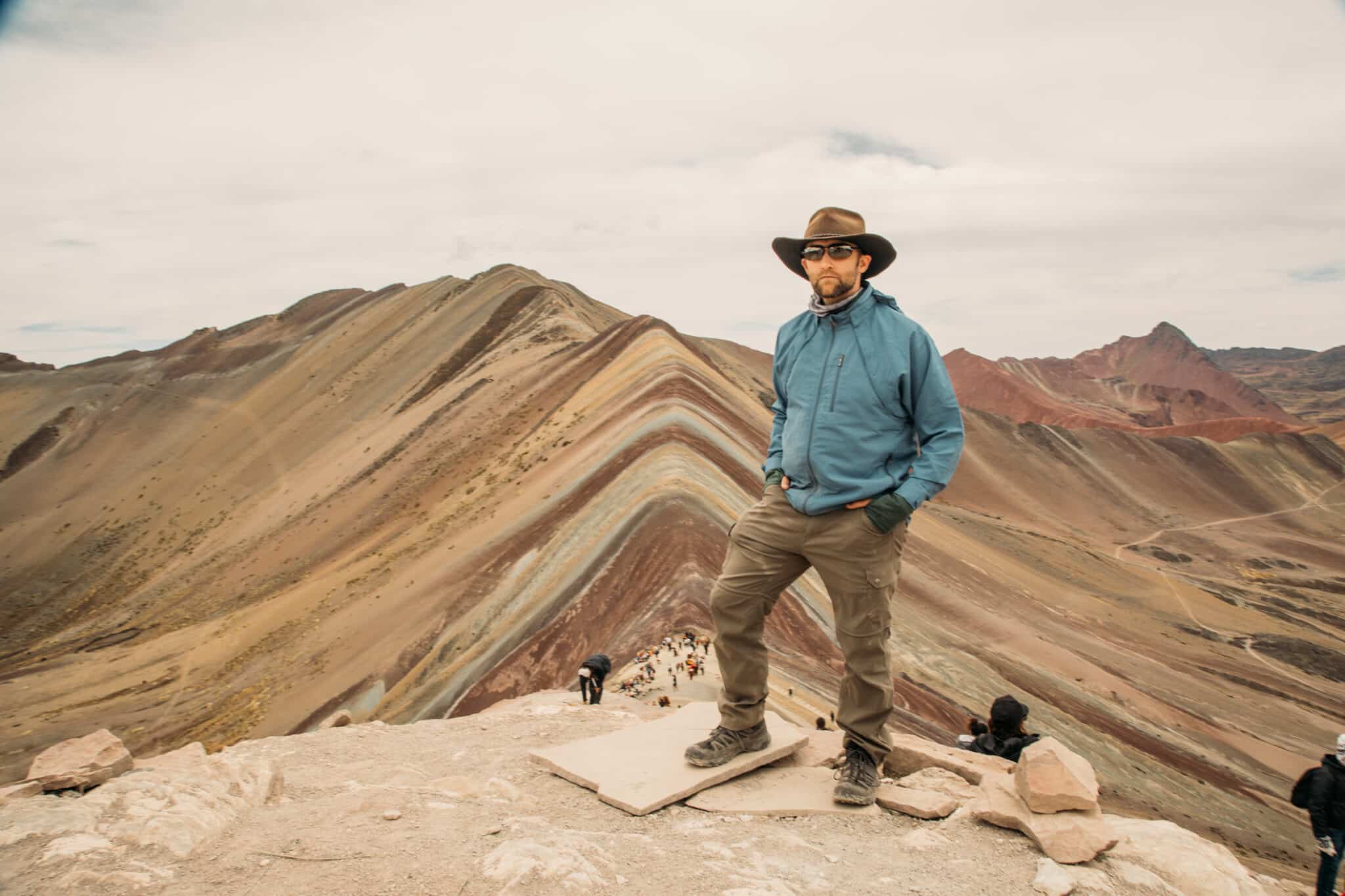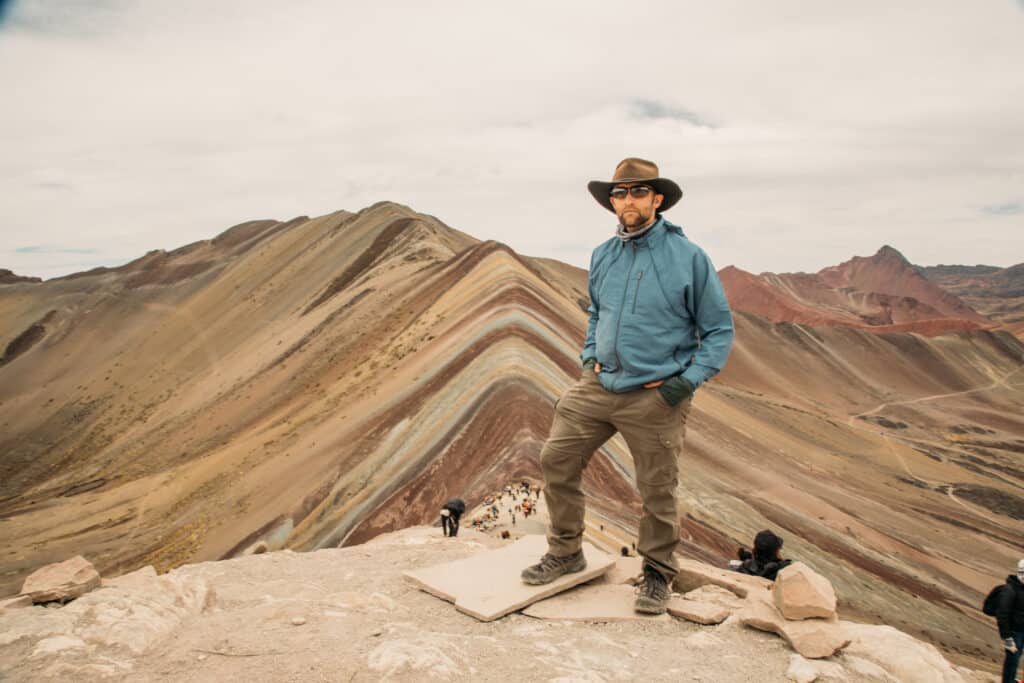 The Essentials Jacket 2.0 (vest) and 2 Tropiformer 3D Jackets (vests)
Comfort: Comfort is always king. I might need to sit in a piece of clothing for days, and maybe sleep with it on depending on the travel situation. Both are lightweight and the pockets are strategically placed to distribute weight evenly.
Versatility: As the day, activity, and situations change, it's important to me that both can remove the sleeves to become vests or go back to becoming jackets quickly. Additionally, each has 10's pockets strategically placed to minimize bulk and ensure a comfortable fit, and adjustable straps. In brief, you look and feel lightweight even when fully loaded, and feel versatile when sitting or moving under load.
Sizing: I am typical size medium in most men's jackets. Using the SCOTTeVEST size chart and my measurements, I also ordered a medium in all of these travel vests/jackets from SCOTTeVEST. They fit well, and I can wear additional layers under them if needed.
Convenience: Both are machine washable, water repellent, stain repellent, easy to care for, durable, and not wrinkly. Also, both have ample storage space for all of your travel items. If you are organized, everything will be easily accessible without having to dig through a backpack or purse. If you are not organized, digging for the right pocket can be a bit maddening at times, as you have a lot of options 😂
Security: I now use my phone and credit card to tap and pay for more things, so it has become increasingly important both have RFID-blocking technology, which can help keep my information. Additionally while traveling they both have hidden pockets and wallets that I actively used.
Use code HCWT for 15% off your purchase.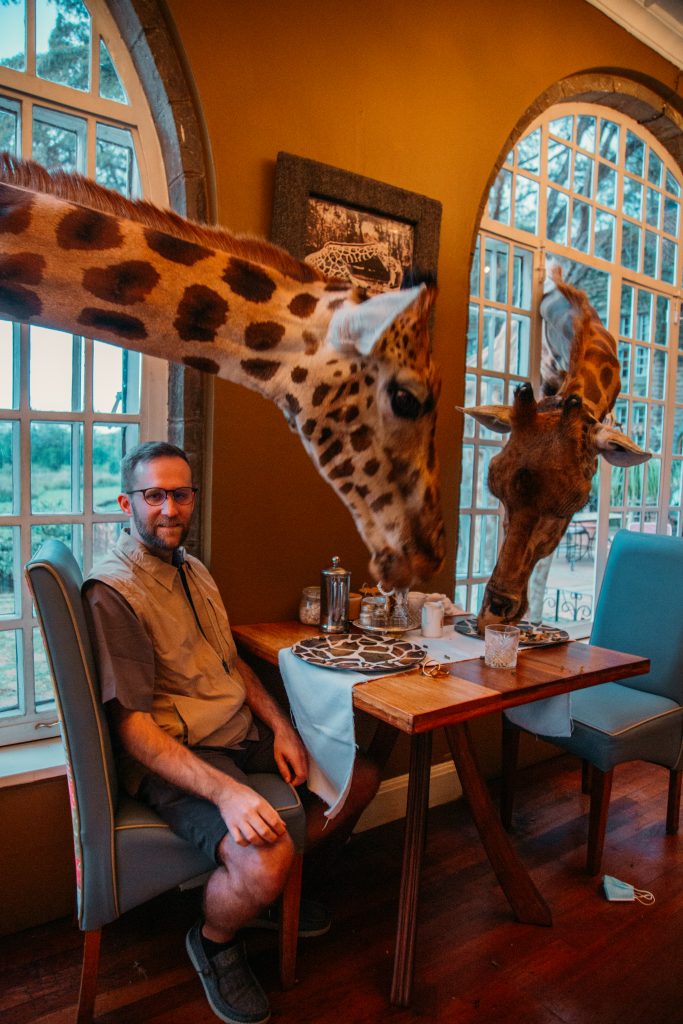 The Essential Jacket 2.0 (Vest) Key Differences
Comfort: The jacket (vest) has a comfortable collar, with a bit more of a thicker, quality feel to it, for moderate weather (spring-fall).
Versatility: The jacket (vest) zips off at the shoulders and it has 9 exterior pockets with 15 interior pockets, for a total of 24 pockets!
Style: The essentials jacket, to me, has a formal vibe, and as a vest, an explorer vibe.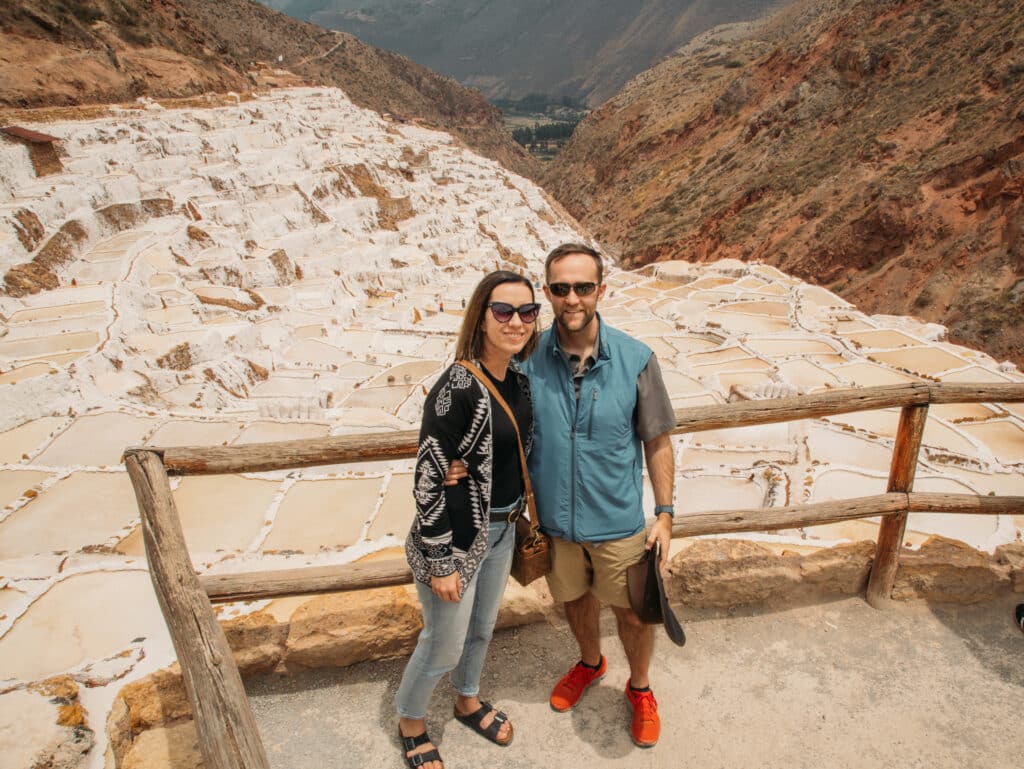 The Tropiformer 3D Vest (Jacket) Key Differences
Comfort: This jacket / vest is designed with breathable materials, making them comfortable in various temperatures and as temperatures are changing. It's feather-light and best for spring-summer.
Versatility: The jacket (vest) magnetic buttons easily and firmly snap on and off at the shoulders. Don't be concerned that the buttons are magnetic, this is extremely well-designed. And it has 8 exterior pockets with 14 interior pockets, for a total of 22 pockets!
Convenience: Some additional factors here are that (1) it packs into itself and (2) it is quick to dry too.
Style: It fits so well, and with the hidden neck hood, to me, it kind of feels and looks like a cool techy moto jacket.
Use code HCWT for 15% off your purchase.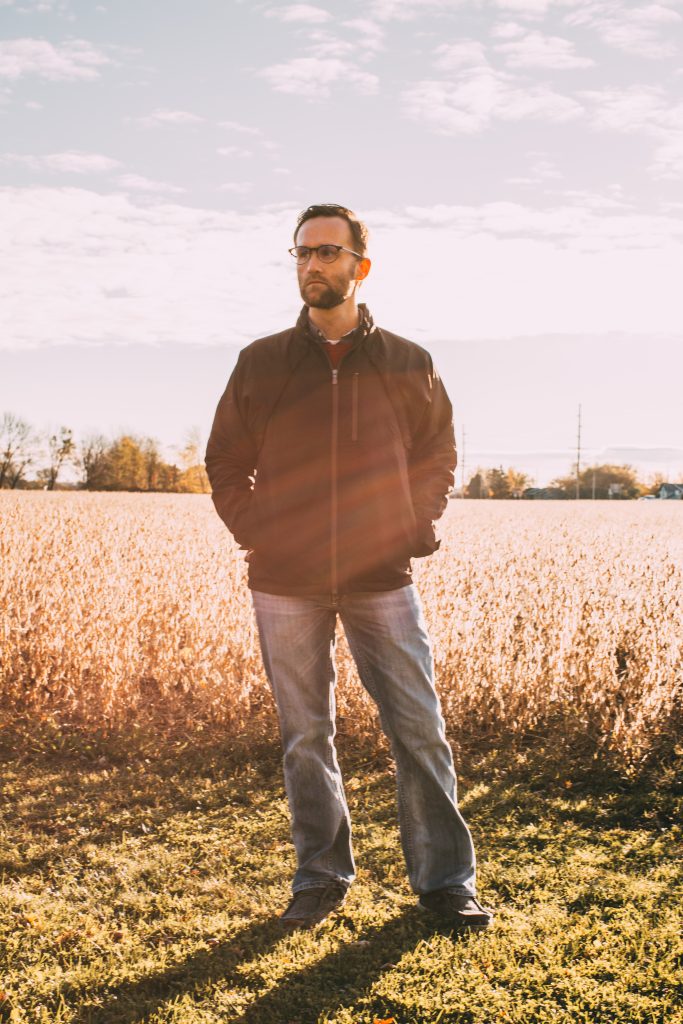 SCOTTeVEST Gift Card Giveaway!
Please enter in the widget below. One lucky Have Clothes, Will Travel reader gets the gift card, you just have to enter in the widget below!
$150 SCOTTeVEST Gift Card Giveaway

*Thank you to SCOTTeVEST for partnering with me for this giveaway. As always, all opinions are my own, and I am never compensated for a positive review.