20 Awesome Things to Do in Kenya for an Unforgettable Trip
Kenya is a treasure trove of natural wonders and is East Africa's top travel safari destination. Looking at its dramatic calderas, highlands, and sun-soaked savannahs, it's easy to see why.

The country dazzles in both rural and urban adventures as you'll have the most authentic safari and wildlife experience in one hand and exploring Nairobi's bustling capital scene on the other.
Those who want to delve deep into Kenya's cultural heritage can have an immersive experience with the tribespeople who are still following thousands of years of tradition, scale the majestic landscapes, or simply walk the colorful street markets. Whatever you decide on, you can certainly add these quintessential Kenyan experiences on your next trip!
Awesome Things to Do & Places to Visit in Kenya
Mingle with the Herd at Giraffe Manor
A flagship property unique to Kenya is the Giraffe Manor, a boutique hotel in Nairobi set in stunning acres of private land and indigenous forest since the 1930s. Open courtyards, lush gardens, and sunny terraces make the property a wonderful place to explore, but the main highlight is the herd of iconic safari mammals that resides on the property—giraffes! Visitors can enjoy a breakfast tea and interact face-to-face with these endangered animals (and possibly get licked in the process).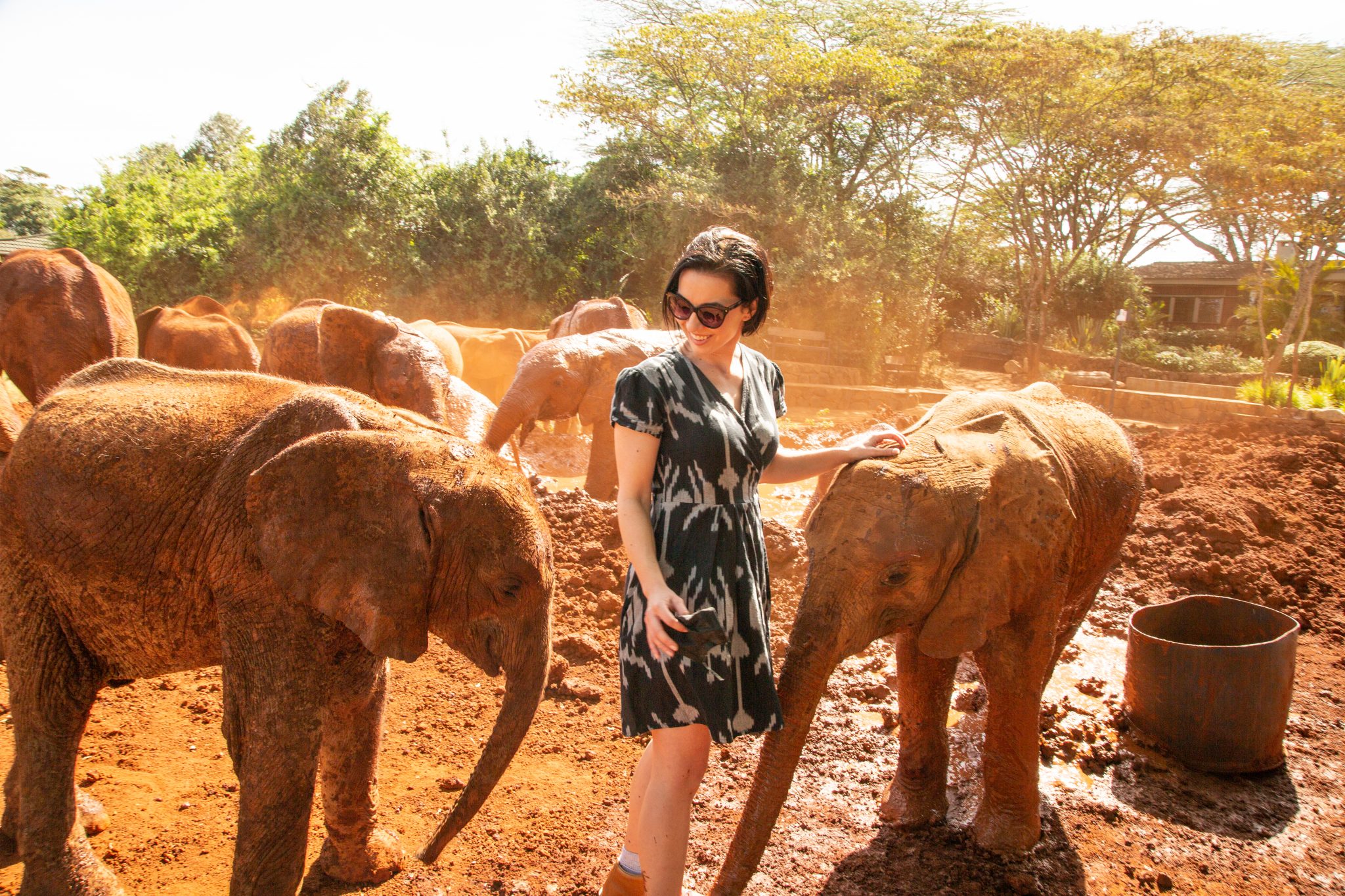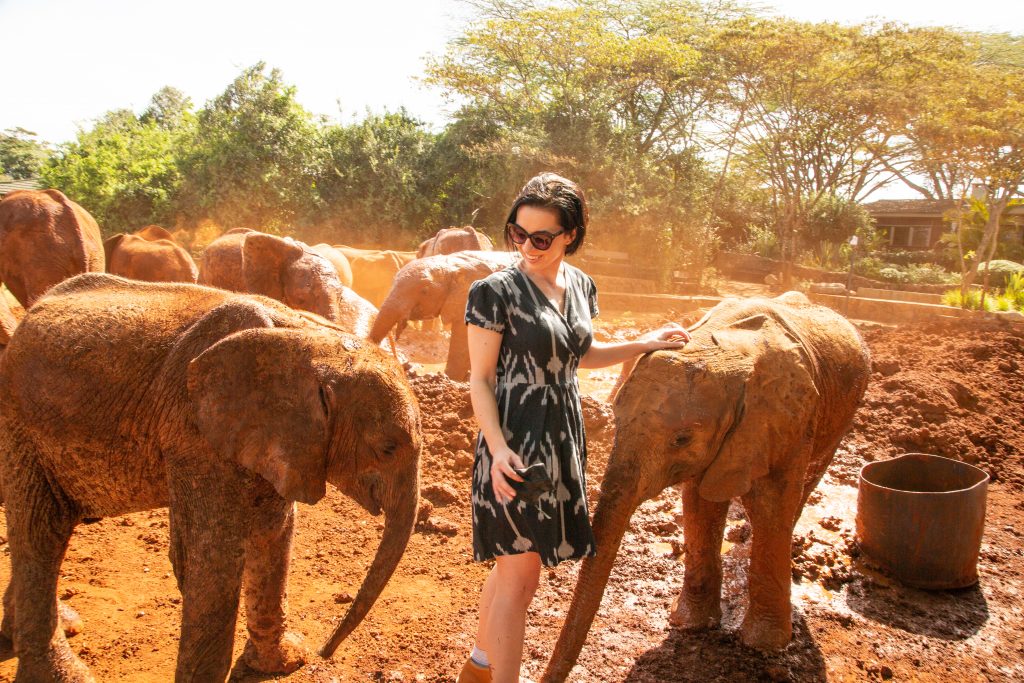 Foster Baby Elephants and Rhinos at the Sheldrick Wildlife Trust
Another not-to-be-missed encounter located in Nairobi National Park is the David Sheldrick Wildlife Trust (DSWT), a sanctuary for orphaned baby elephants and rhinos. Most of the animals were rescued by the organization that has been operating since 1977. Visitors are given a chance to foster these adorable mammals before they get released into the wild.
Experience the Epic Masai Mara and Samburu Safari
The Masai Mara National Reserve is Kenya's flagship conservation haven and a naturalist's paradise—filled with rugged landscapes and exciting array of wildlife. See the great migration of wildebeest, zebras, and antelopes thunder through the savannah via game drives or hot-air balloon flights. Meanwhile, Samburu National Reserve (in the North) is best for unspoiled views of safari wilderness and interacting with the friendly Samburu people.
Go Rhino Tracking on Foot in Samburu
This is perhaps the most exhilarating thing you can do in Kenya! The conservation efforts in the last two decades saw rhinos increasing in numbers, and those who want to view these majestic creatures in their natural habitat can go rhino tracking on foot in Samburu. It lets visitors in on an immersive experience with the rhinos while actively contributing to their protection. Herds of elephants can also be seen roaming freely in the vast landscape.
Visit Ol Pejeta Conservancy
One of Kenya's prime reserves where guests can get close-up views of the Big Five—buffalos, rhinos, leopards, lions, and elephants with a snowcapped Mount Kenya as a backdrop. Moreover, the conservancy is known to let guests meet rhinos as it houses the last Northern and Southern White Rhinos, as well as Baraka—a blind Black Rhino. Running for Rangers—a wild footrace supporting Kenya's brave rhino rangers' event—is also a highlight of Ol Pejeta Conservancy.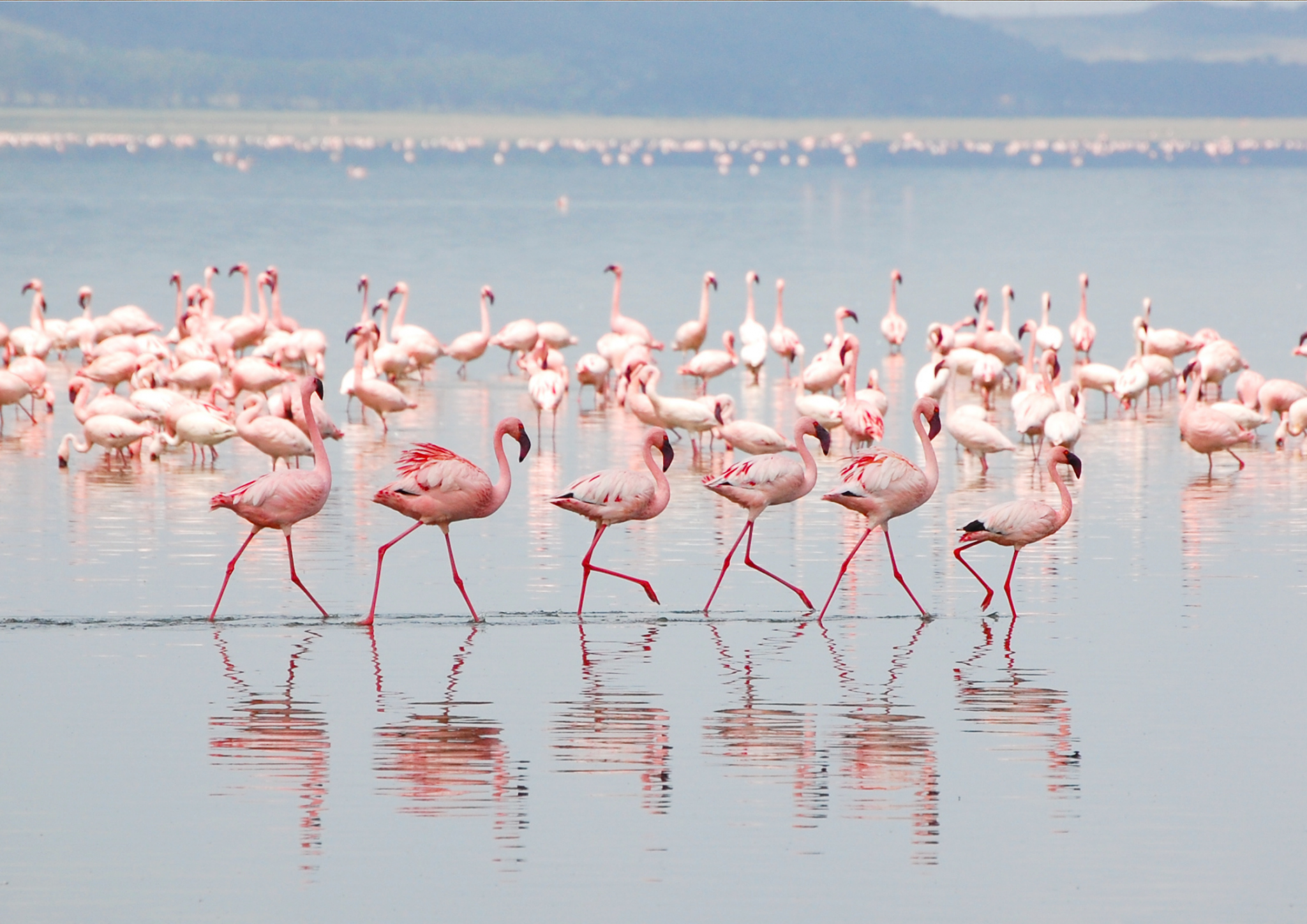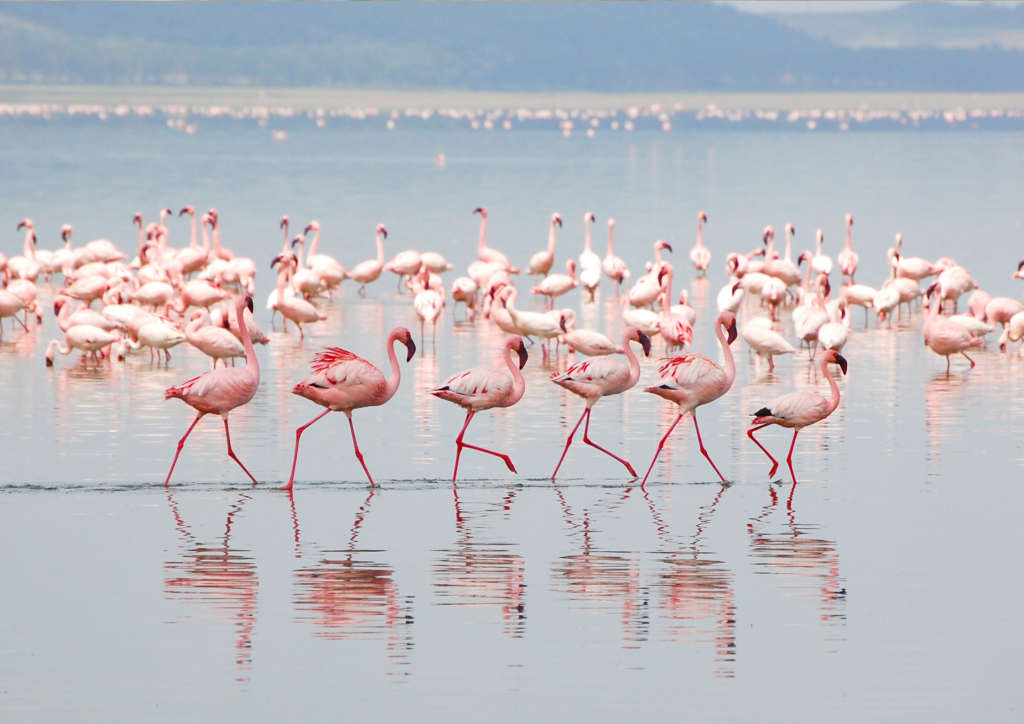 Marvel at Flamingos at Lake Nakuru
Lake Nakuru in the Great Rift Valley is home to huge flocks of flamingos—one of the most photogenic birds in the African wildlife. More than 450 species of birds can be seen and photographed in the park—with scenic grasslands and woodlands as a backdrop. It's also home to a rich diversity of other wildlife forms including pythons, leopards, waterbucks, and warthogs.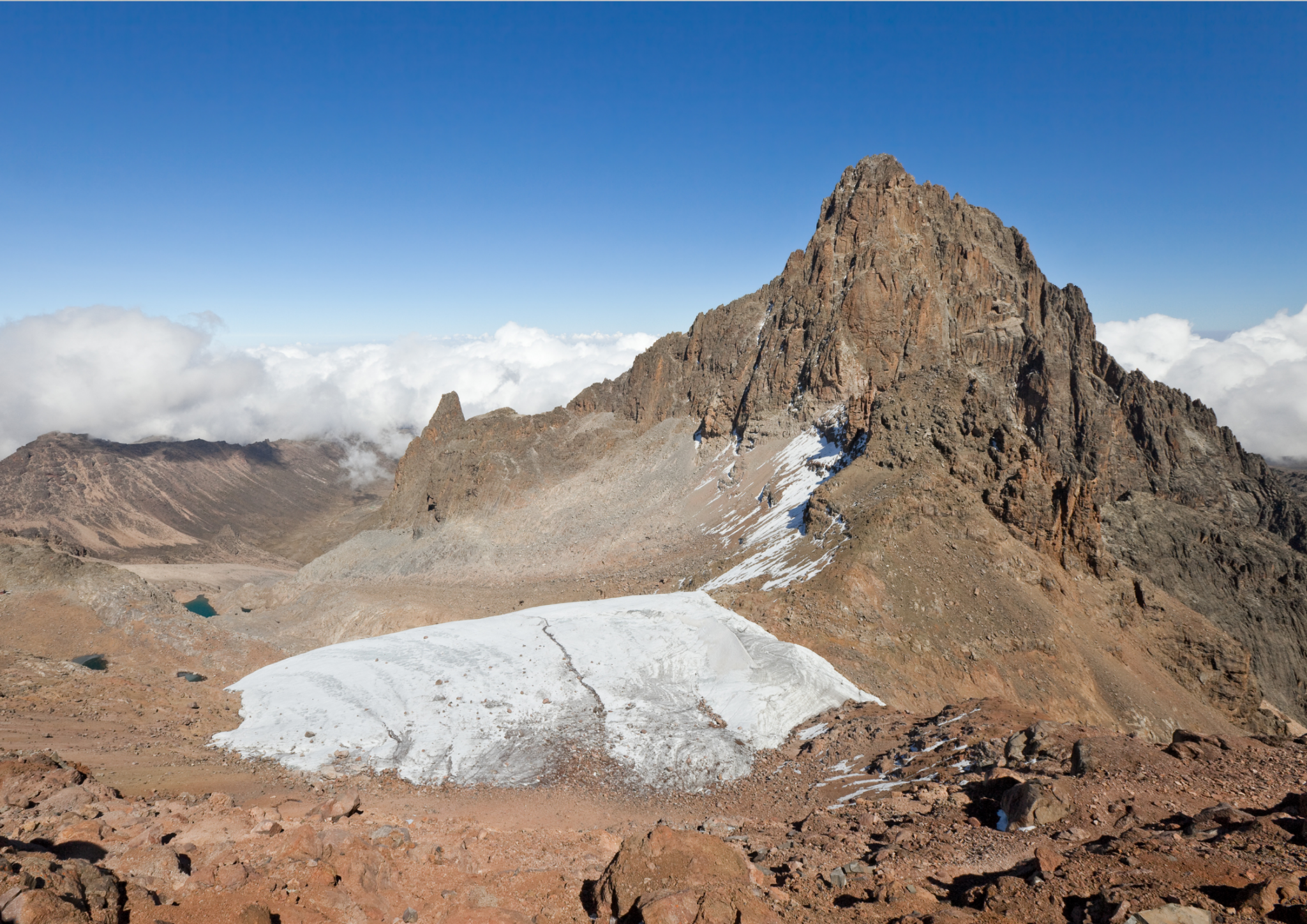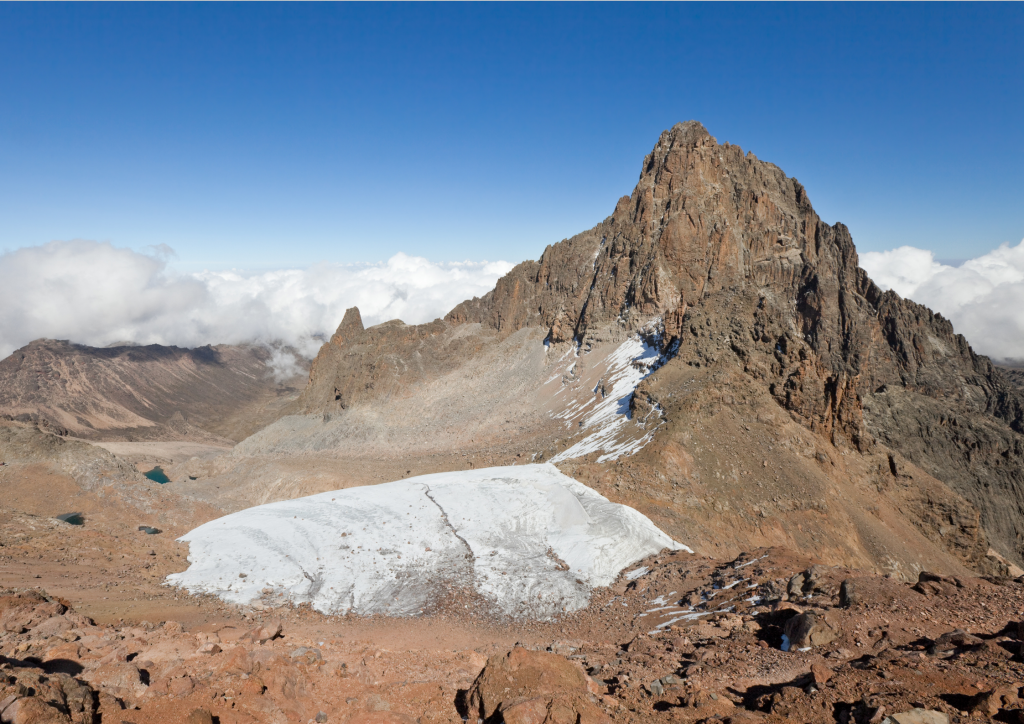 Hike to Mount Kenya
Guided trips are available to visitors wanting to scale the continent's second-tallest mountain via any of the three peaks: Batian, Nelion, and Point Lenana. The trek is less crowded than Mount Kilimanjaro, but challenging nonetheless. It usually takes 4-5 days to complete the trek with verdant forests and moorlands shrouding its slopes.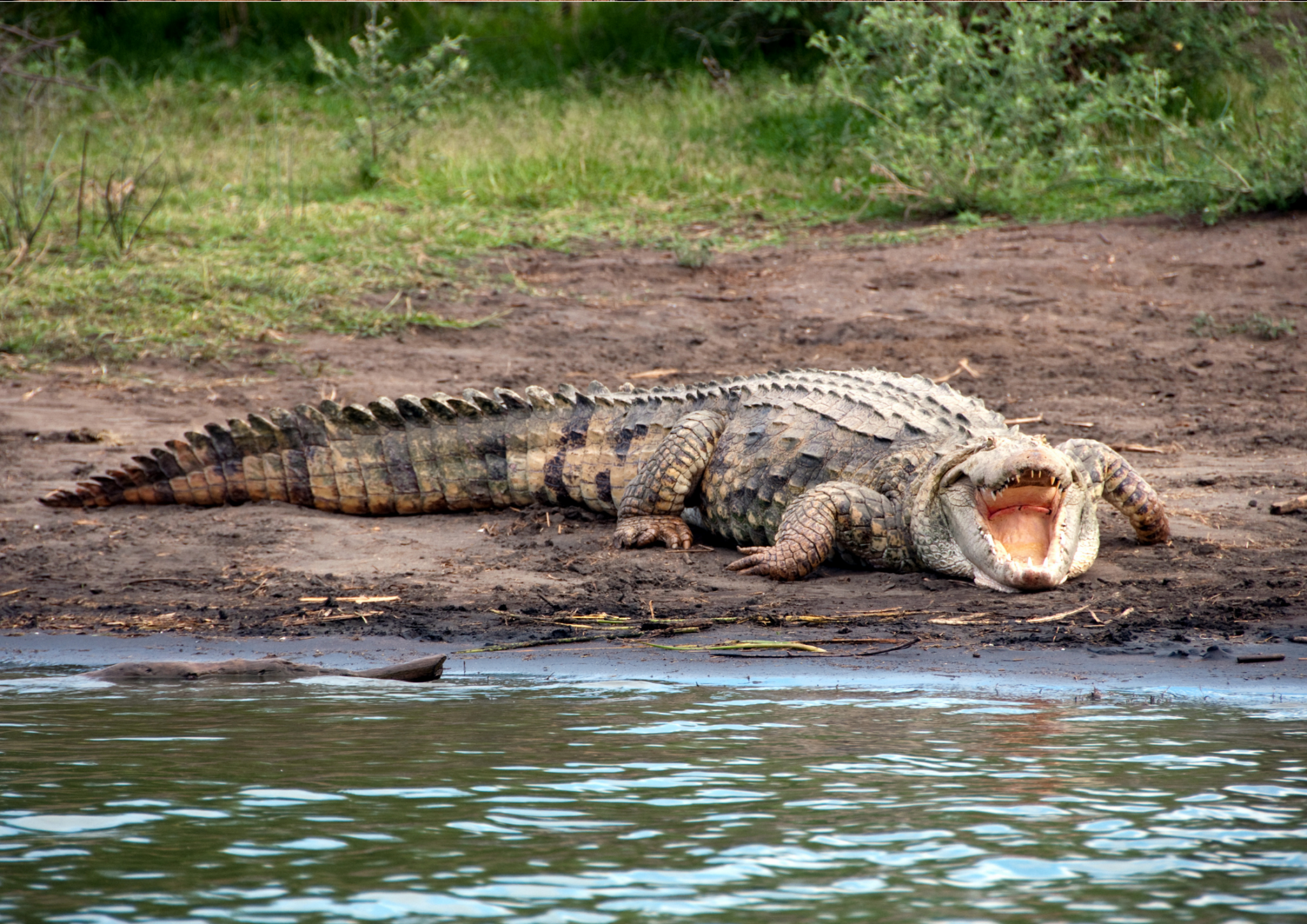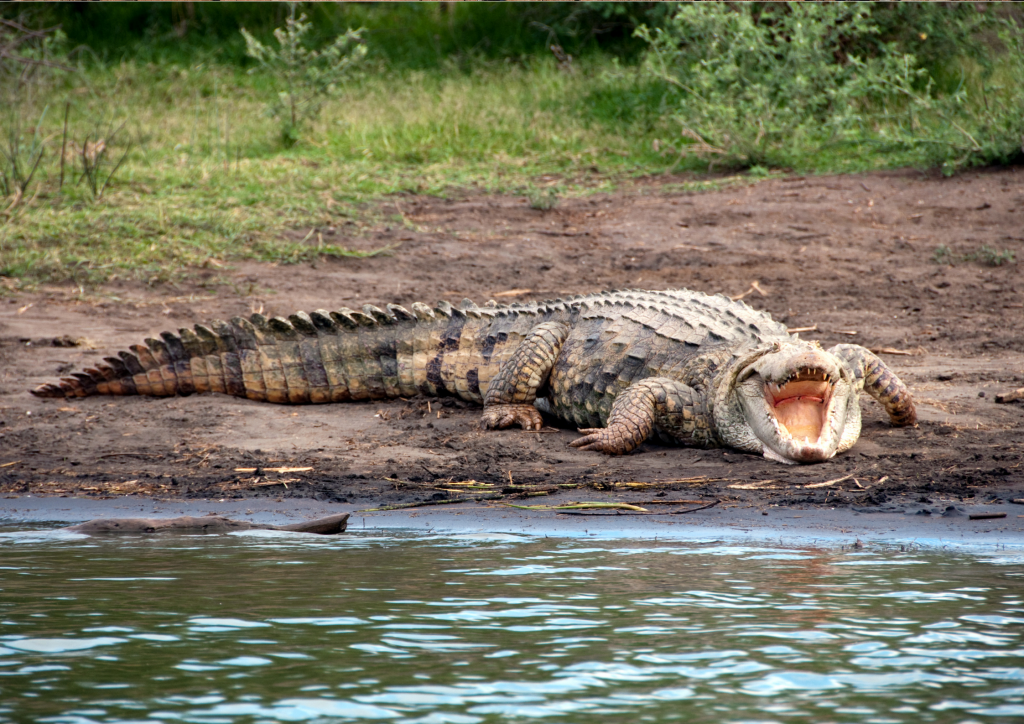 See Nile Crocodiles at Lake Turkana
An excursion to Lake Turkana's primordial sceneries is certainly one for the books. Black sand beaches, three active volcanoes, and three crater lakes—with little to no change from millions of years ago—make up the region. It's also home to the world's largest colony of Nile crocodiles and is where the earliest hominid fossils were found.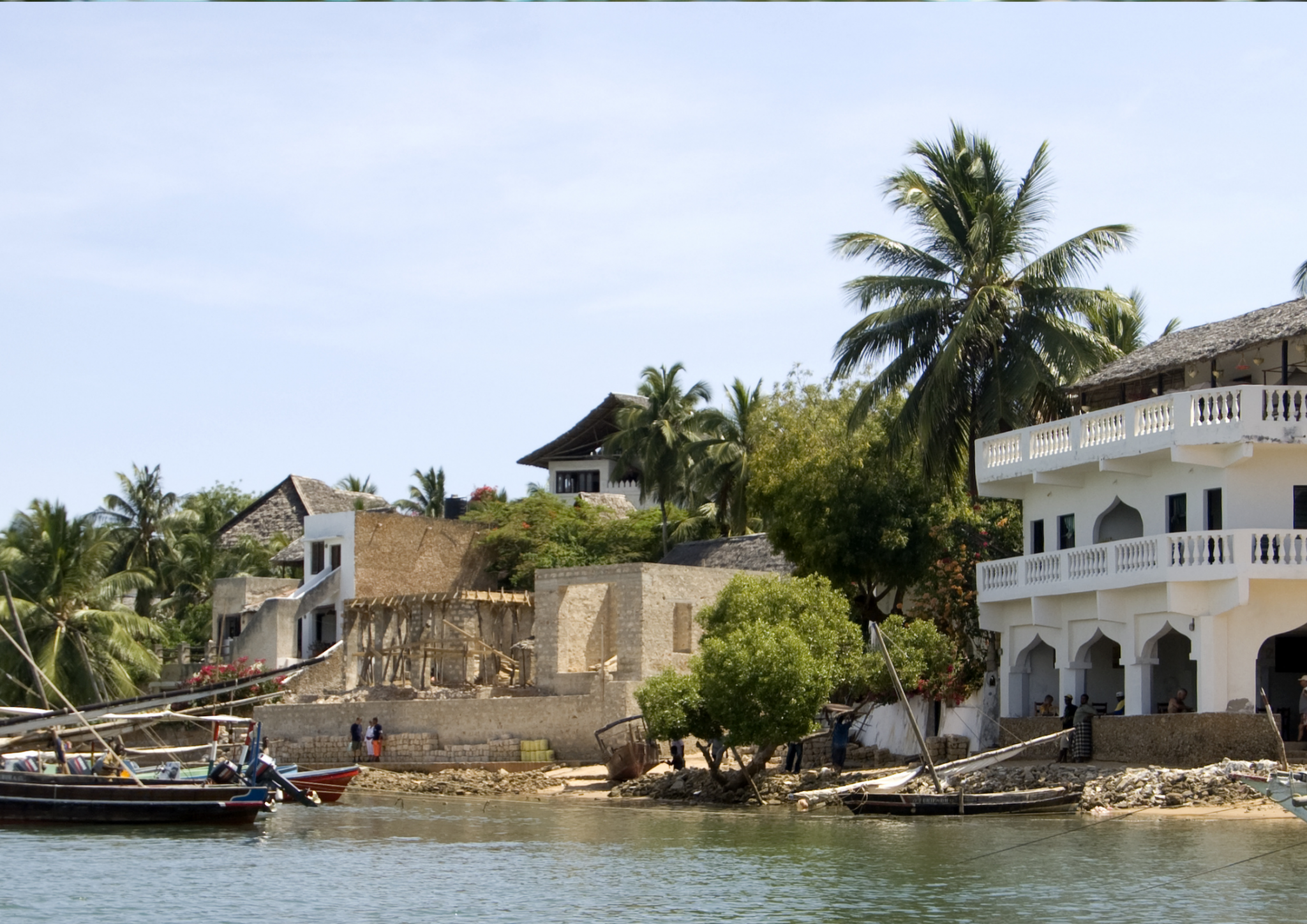 Learn Swahili History on Lamu Island
A UNESCO World Heritage site located at Kenya's northern coastline, Lamu Island's Old Town is the oldest Swahili settlement in East Africa and features the best-preserved structures from 700 years ago. Know more about the country's culture at the Lamu Museum and Lamu Fort and wander through the maze-like streets lined with traditional mangrove timber and stone houses.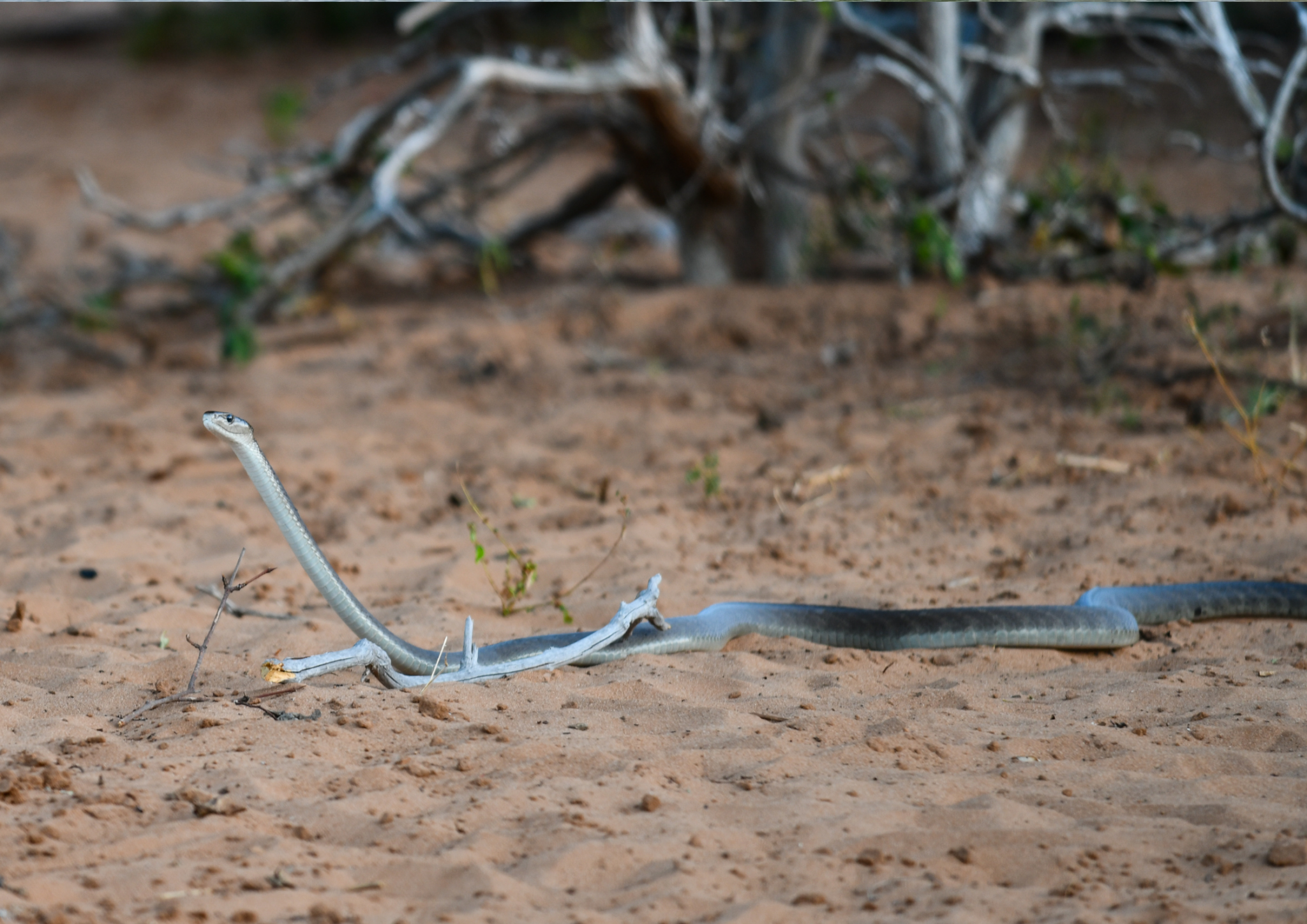 See Kenya's Most Dangerous Snakes
A daring feat for those who like a challenge, East African Venom Supplies (EAVS) is a research and education institute with a mission to create a world where people and reptiles can safely co-exist with one another. Puff adders, black mambas, bush pythons, and spitting cobras are among its famous residents and visitors can go on a three-night snake safari to observe these thrilling serpents.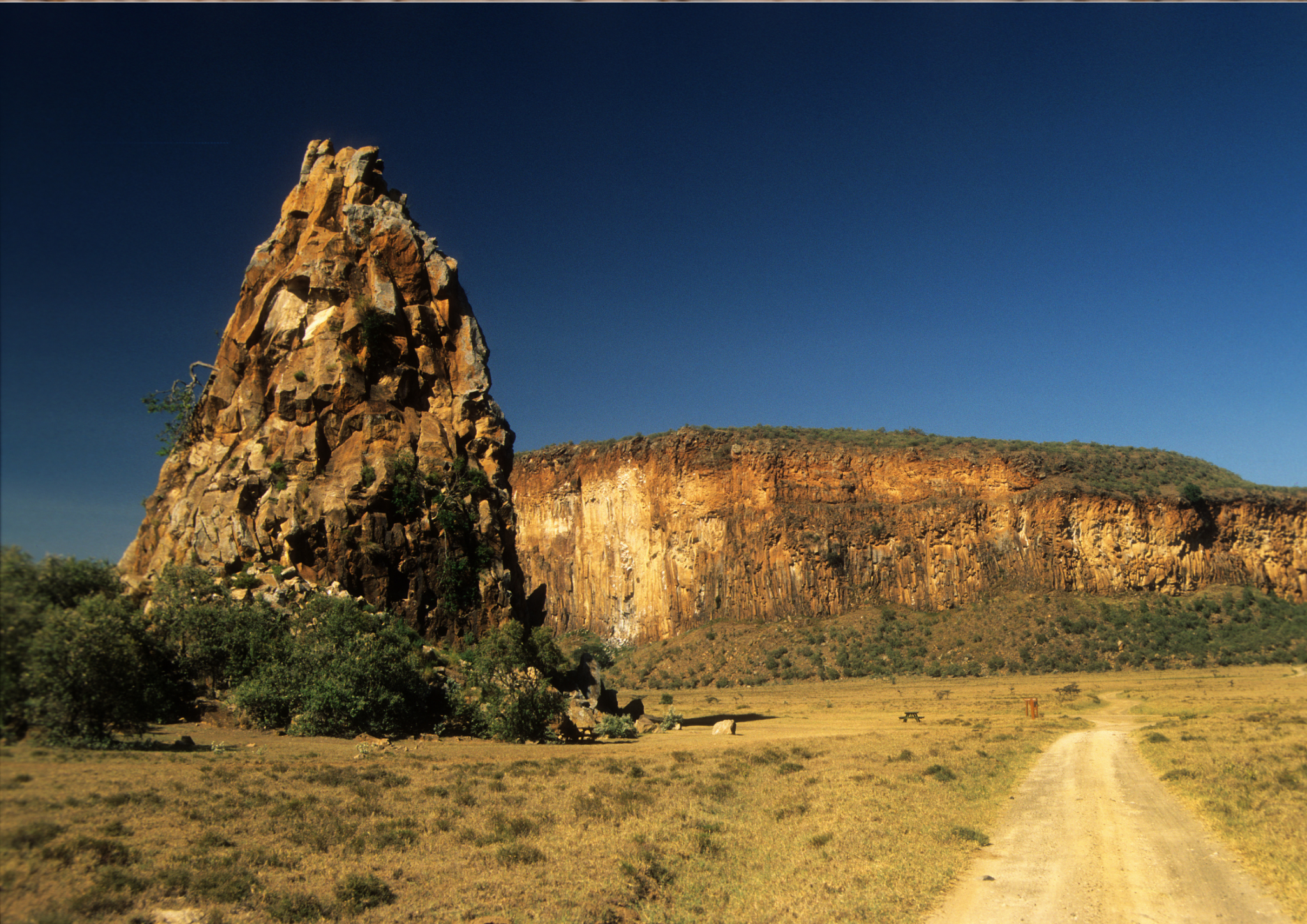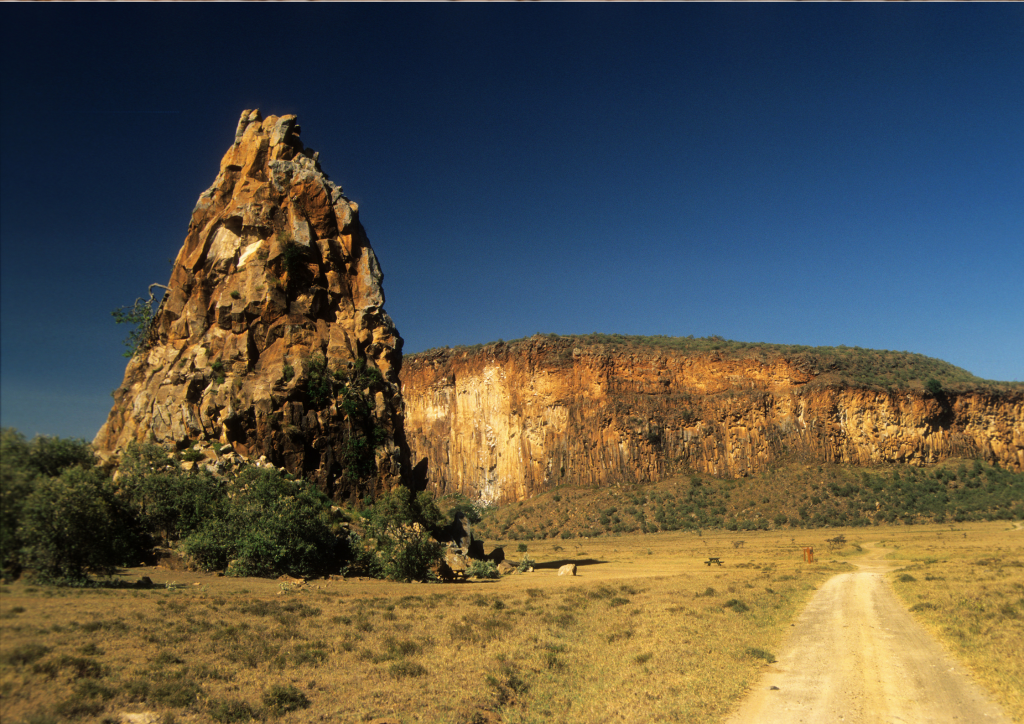 Cycle Through Hell's Gate National Park
Named after its lava-carved landscape and intense geothermal activity within the Great Rift Valley, Hell's Gate National Park is one of the rare parks in Kenya that permits camping, and visitors can also explore the majestic sceneries on foot or via bicycle. It features obsidian caves, hot springs, water-gouged gorges, and towering cliffs that can be scaled as well.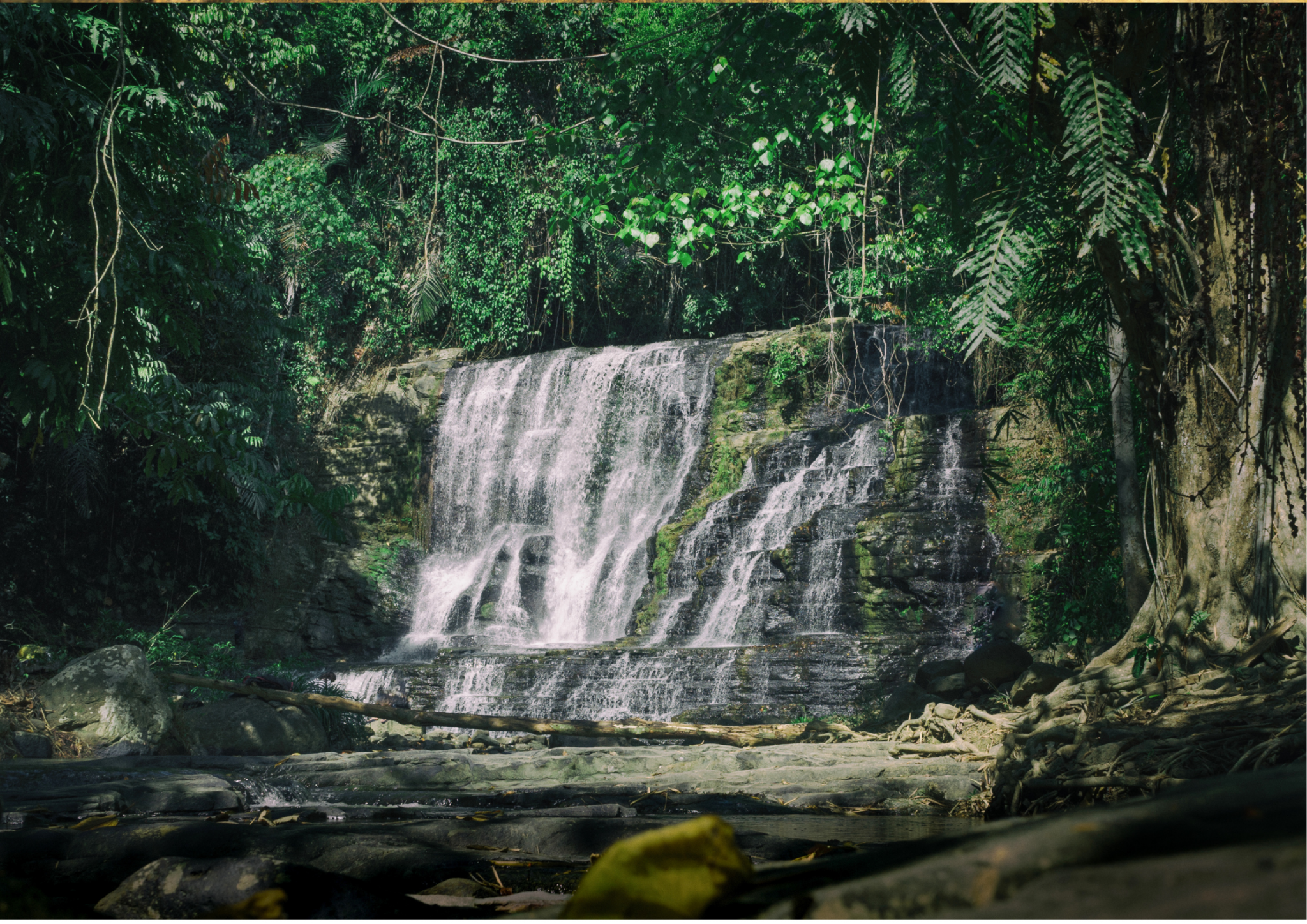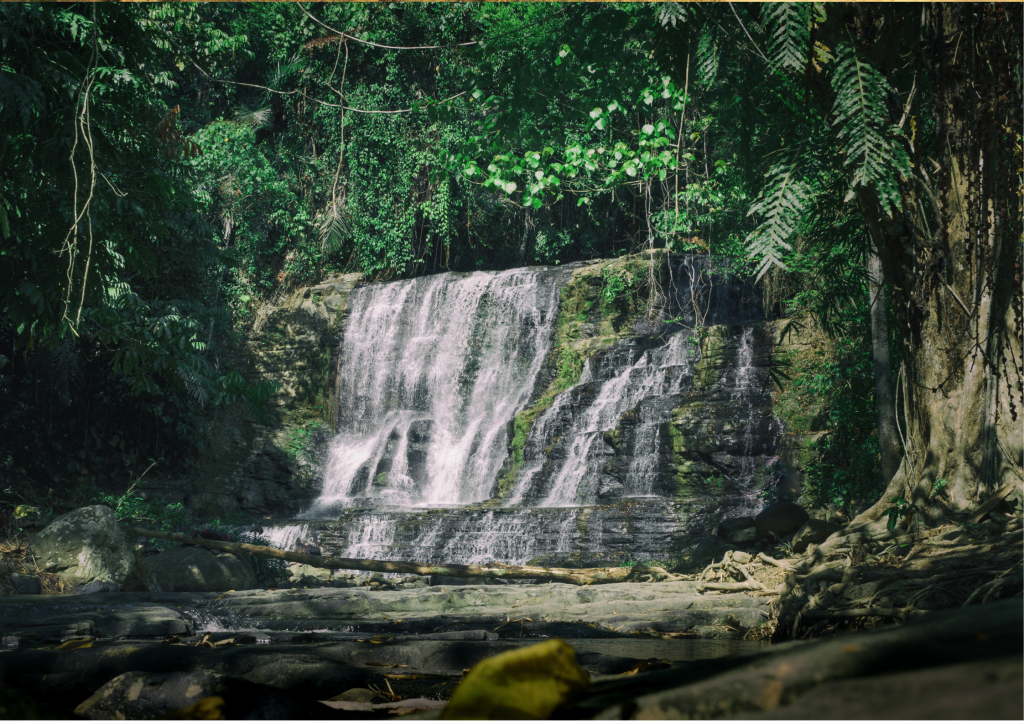 Visit Shimba Hills National Reserve
One of East Africa's largest coastal forest, Shimba Hills National Reserve is abundant in flora and fauna and has the highest concentration of African elephants. It holds four campsites, and the scenic Sheldrick Falls and Mwaluganje Forest are shelter to the rich birdlife and other endemic species like the Sable antelope, Zanzibar Red Bishop, red-necked-Spur fowl, Croaking Cisticola, and fruit bats.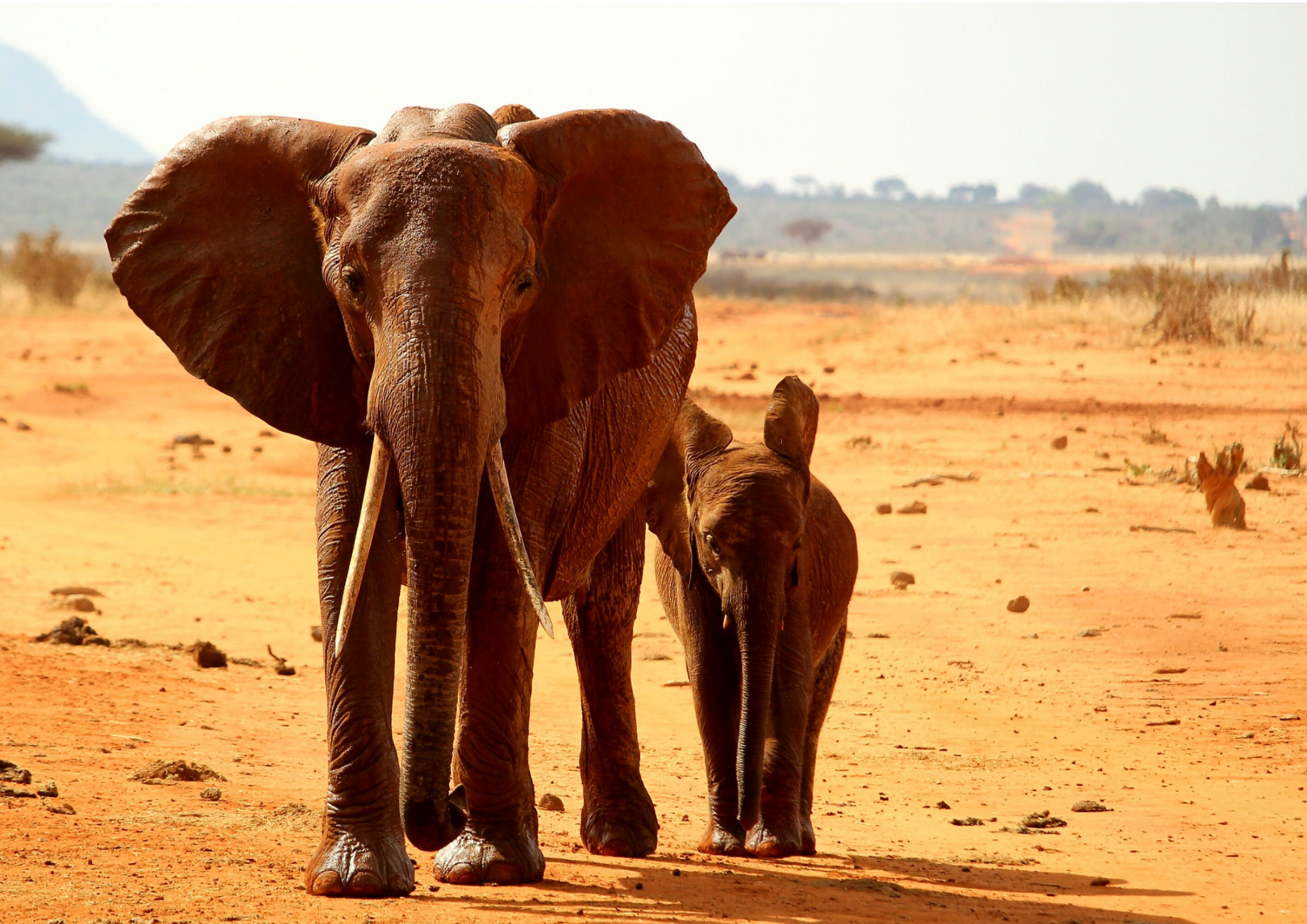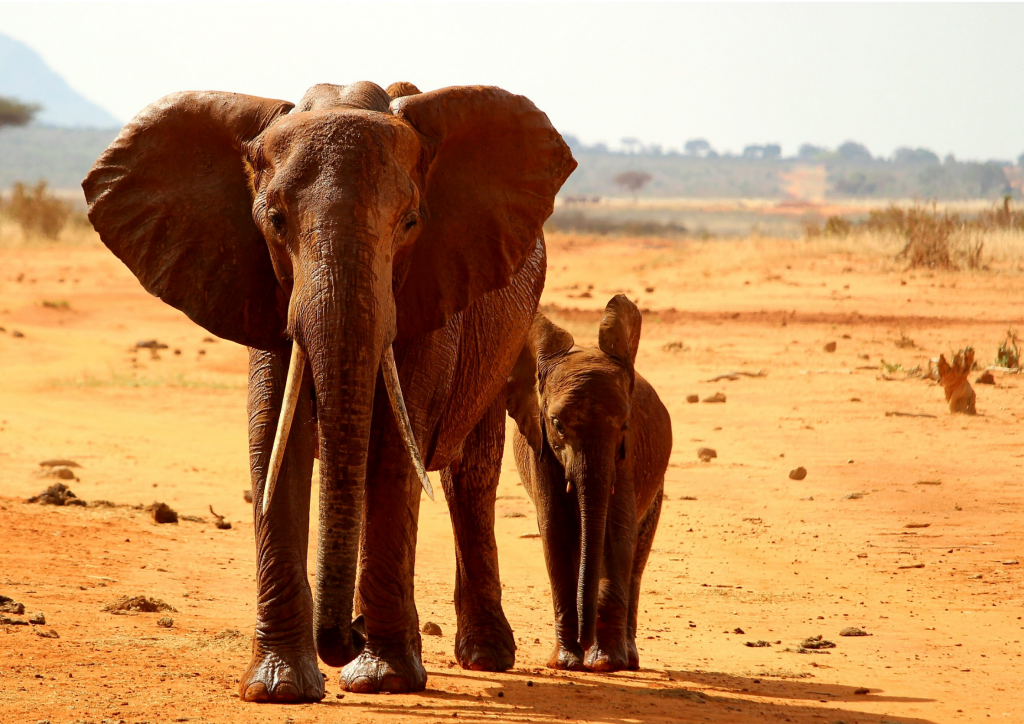 Try Aerial Safari and Rock Climb at Tsavo East National Park
Tsavo East National Park's open and majestic bush landscape makes it easy to spot Kenya's iconic elephants covered in orange dust, as well as giraffes, zebras, and dik-diks during the summer months—even more majestic seen in aerial view via plane as it has stunning views of Mt. Kilimanjaro. For rock climbers, Yatta Plateau and Mudanda Rock are must-tries.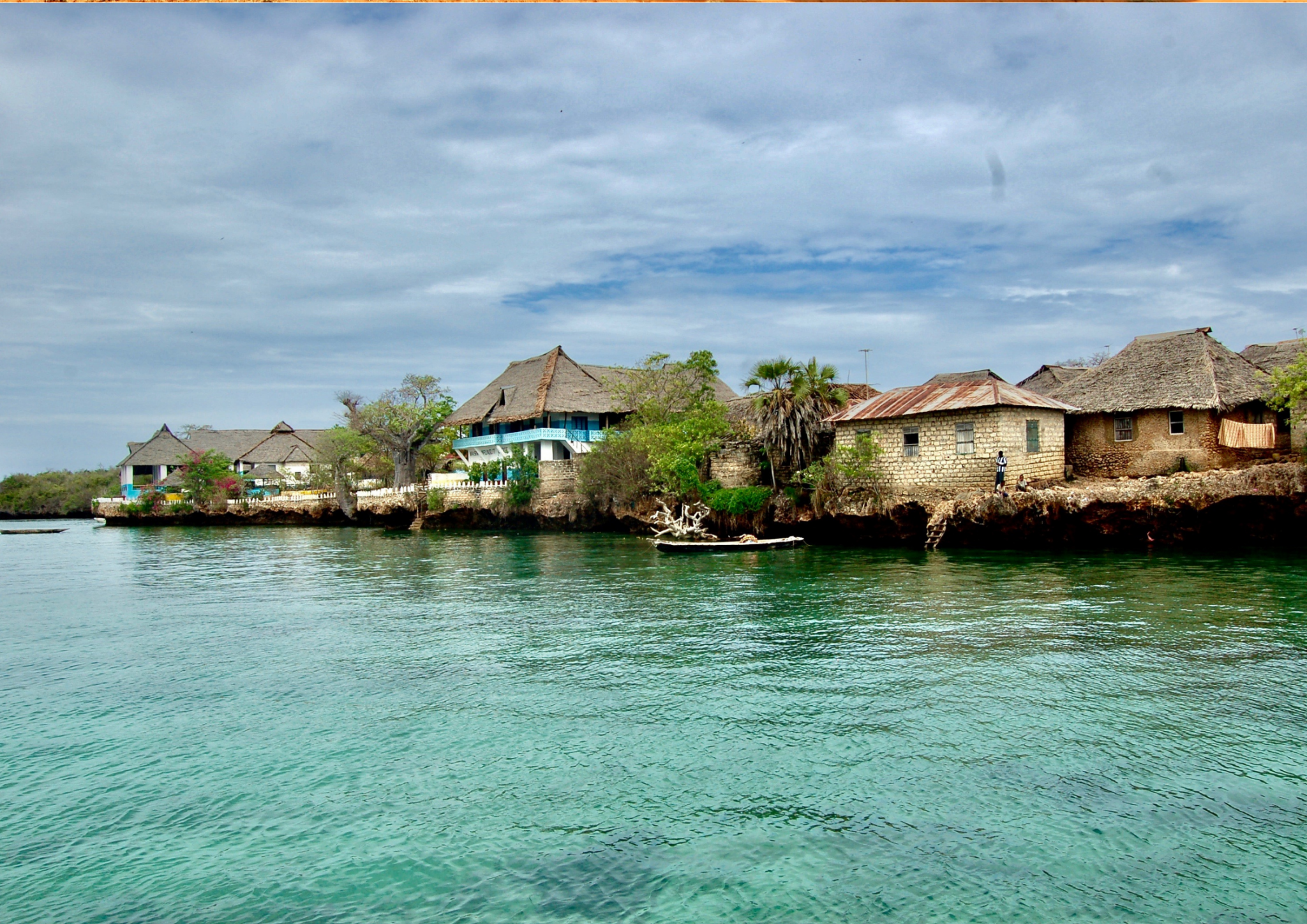 Spot Humpback Dolphins at Wasini Island
Wasini Island is Kenya's hidden paradise located at the southern coast and is also where Kisite Mpunguti Marine National Park is located. Visitors can swim and snorkel in its blue-green waters and even rent a traditional dhow to explore the surroundings. See a number of fascinating marine creatures including humpback dolphins, green sea turtles, and colorful seabirds.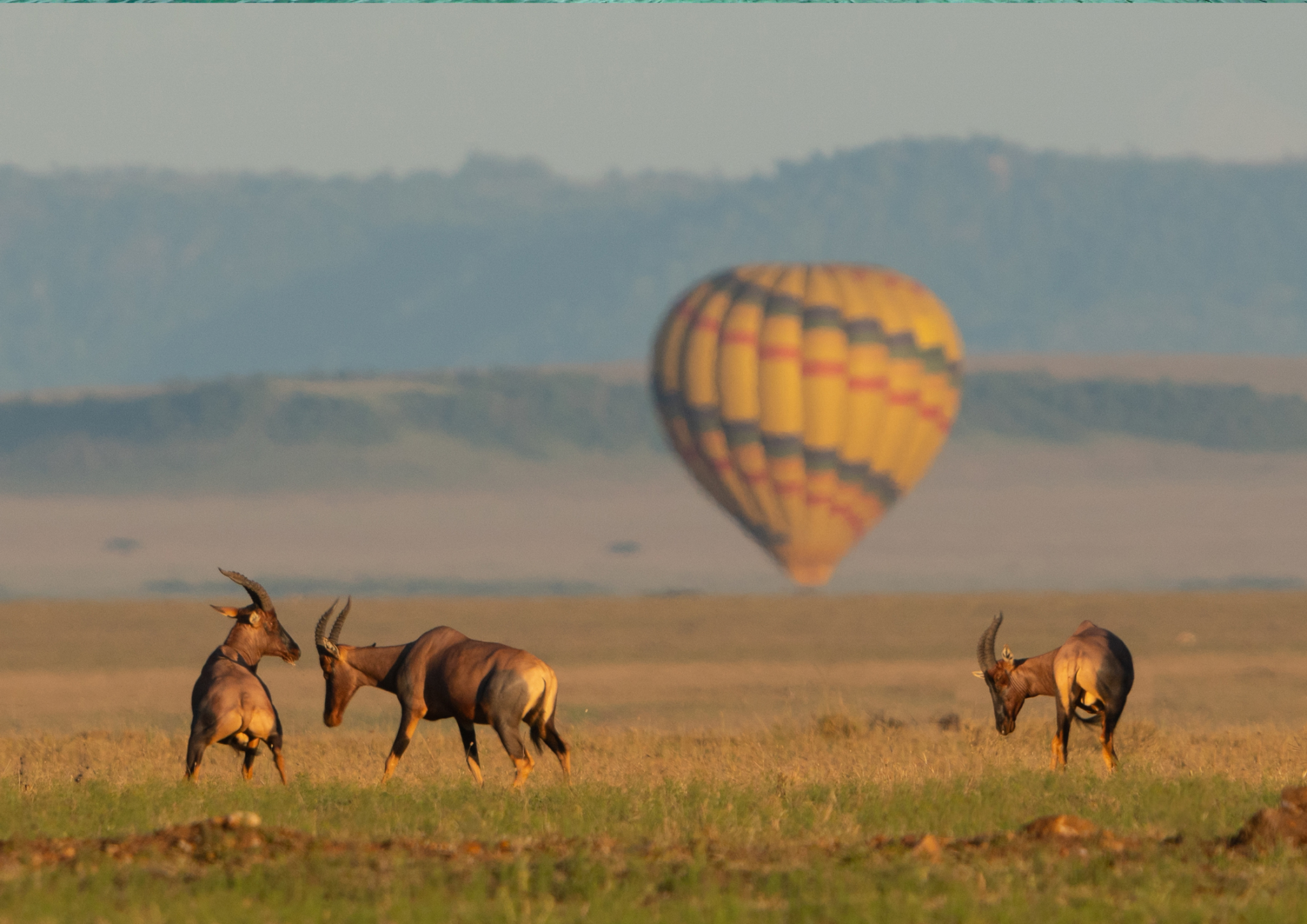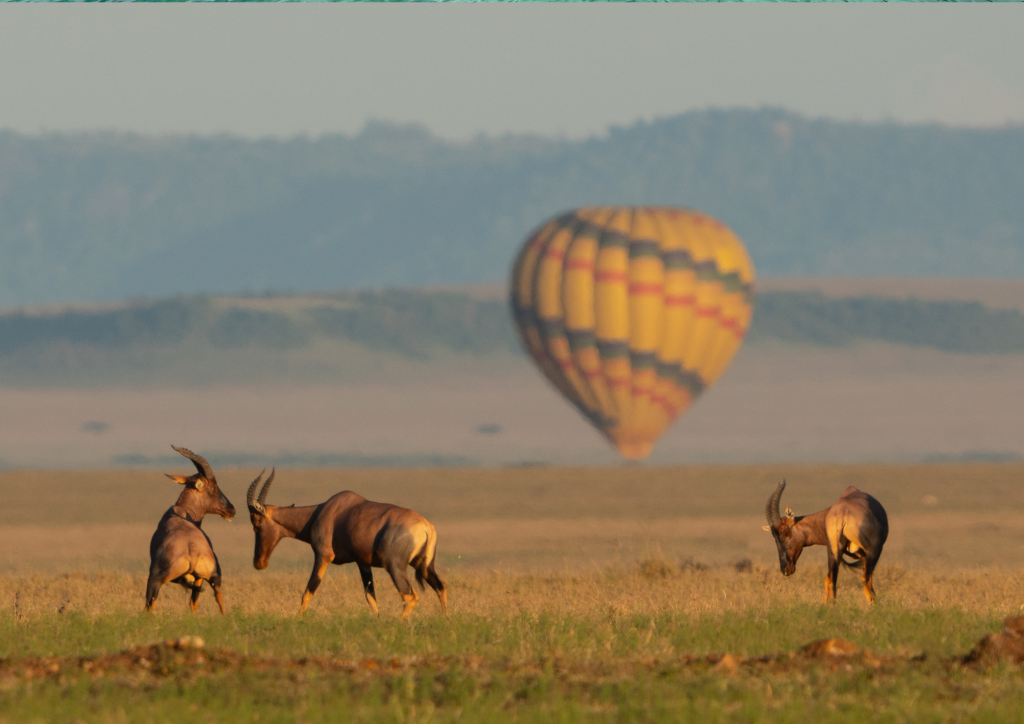 Hot Air Balloon Ride Over Kenya
Fly high up in the sky to a 360-degree view of Kenya's distinct landscapes and wildlife unfiltered. The popular Masai Mara National Reserve is particularly majestic to look at during the break of dawn as it glides silently over the savannah grasslands and wilderness. Visitors who book a ride between July and October are in for an outdoor treat to see the "Great Migration" happen.
Visit Kit Mikayi and the Luo-Kakello Clan
Tourists who are up for something offbeat and peculiar can take a trip to Kit Mikayi—a grand "tor" (120 m high rock formation) located in western Kenya on the town of Kisumu. This natural formation is deemed as a shrine and has a religious and spiritual significance to the ethnic communities who live around it. One can also interact with the Luo-Kakello clan to learn more about the rituals and practices of the land.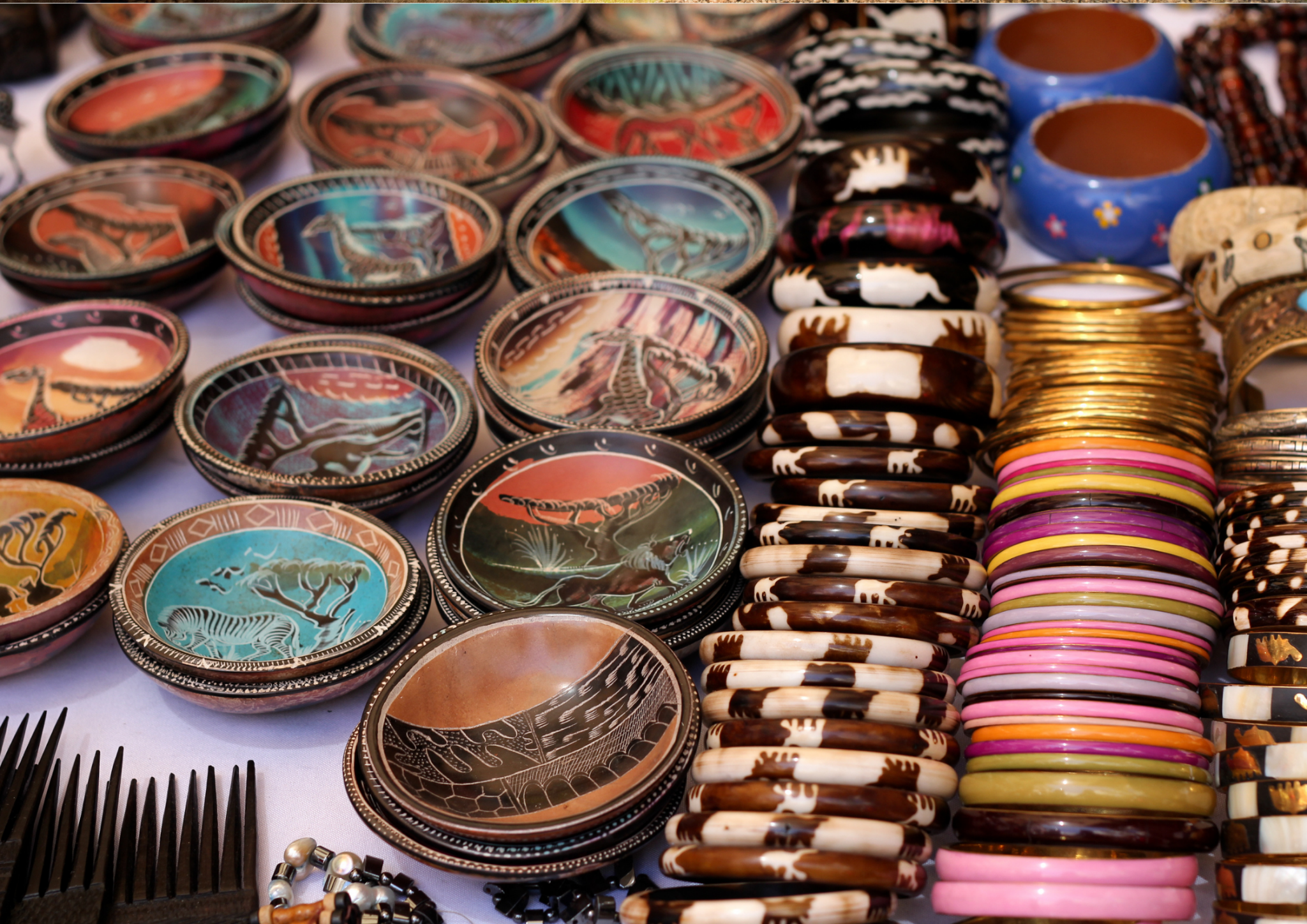 Shop at Maasai and Kibuye Market
Shop at these cultural markets to know how locals do it: the Maasai Market is famous for its quintessential Kenyan wardrobe pieces including beaded jewelry, Maasai sandals, shukas, belts, and kiondos—all for sale at bargainable prices. Meanwhile, Kibuya Market is the place to be when shopping for clothing, metal pieces, footwear as well as fruits, coffee, and tea.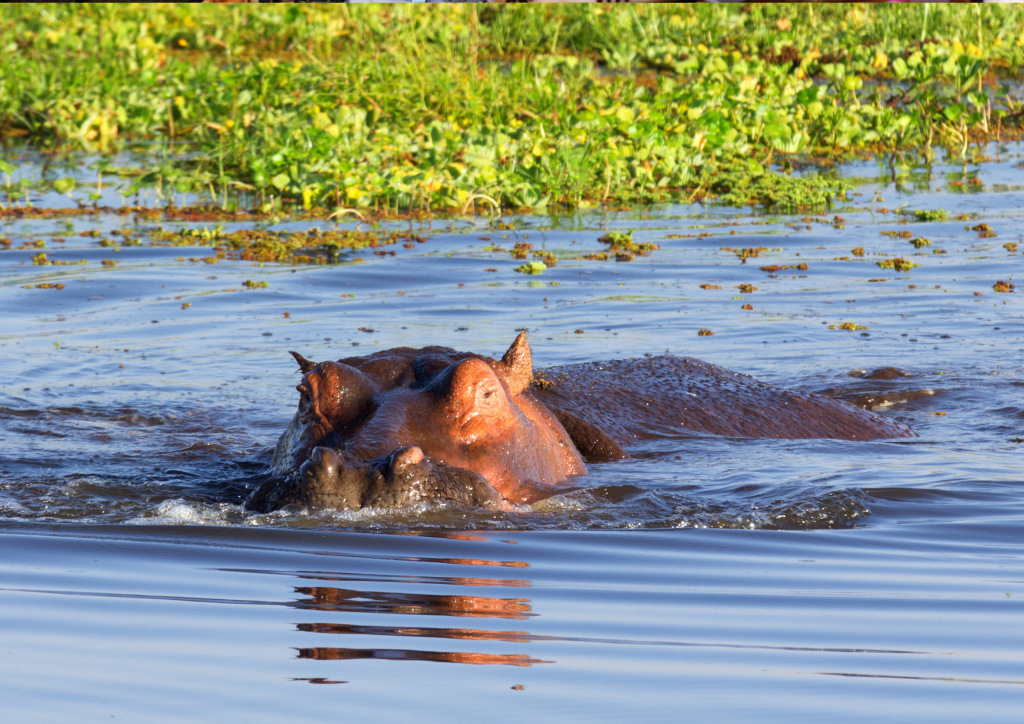 Take a Boat Safari at Lake Naivasha
Take a break from land safaris and try it via boat this time on the gleaming waters of Lake Naivasha. The safari's cool atmosphere makes for a relaxing and peaceful time in the open water where one can spot a myriad of colorful birds idling about including flamingos, saddle-billed storks, pink-backed pelicans, and kingfishers. One can also spot African fish eagles nesting in the nearby acacia woodland.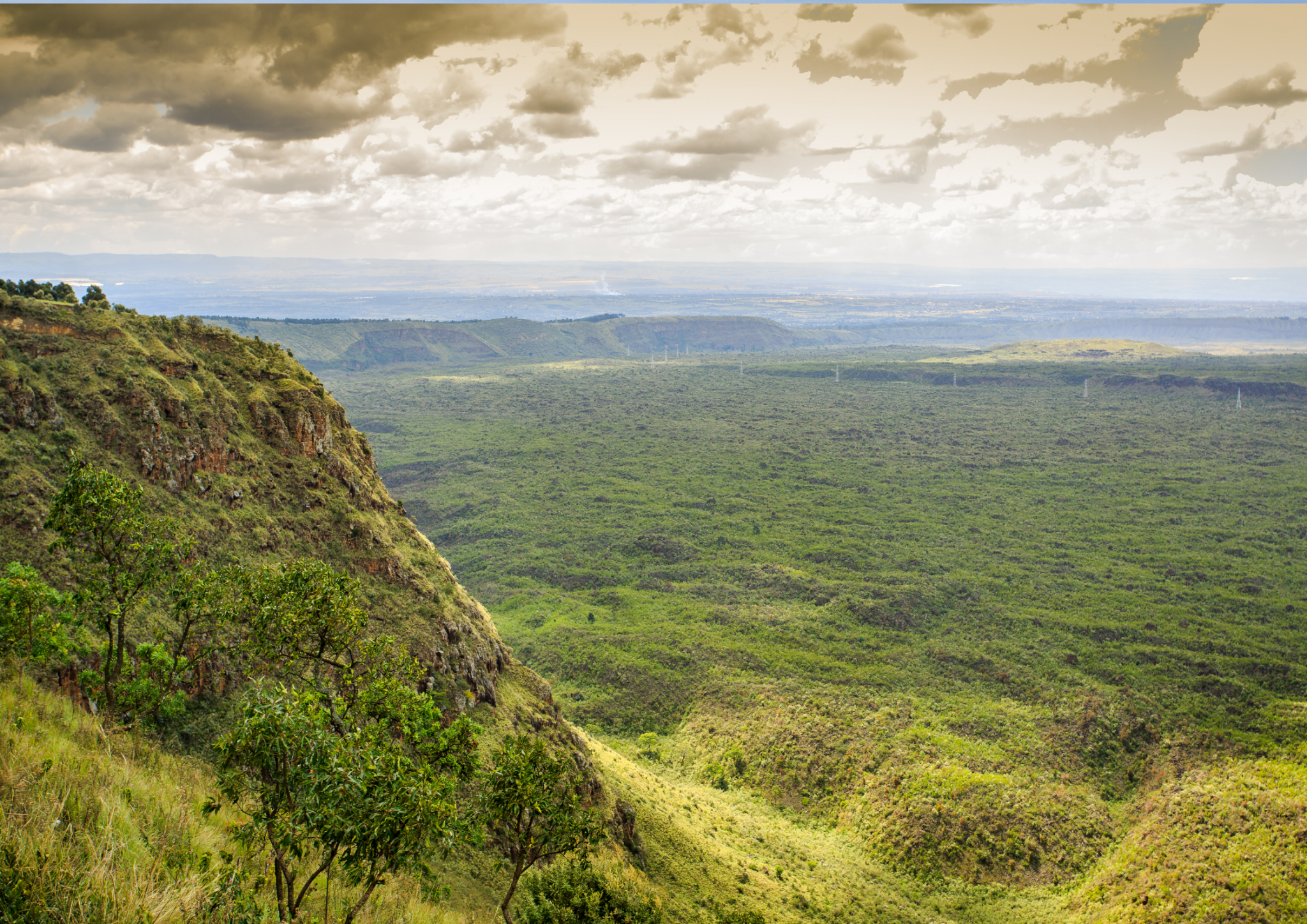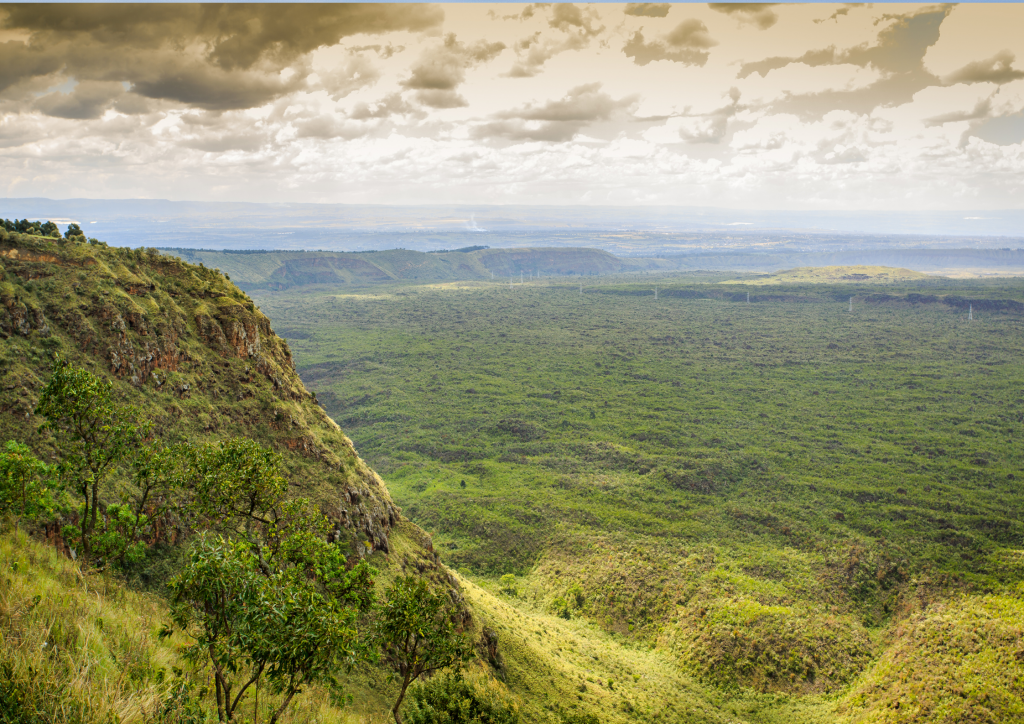 Camp Near the World's Biggest Surviving Volcanic Crater
Home to one of the biggest calderas in the world, Menengai Crater is located in the Great Rift Valley in Kenya and is a popular camping grounds for outdoor enthusiasts. The crater is situated on the Rift Valley floor with its volcano forming about 200,000 years ago. Soak in the panoramic and sweeping views of the plunging cliffs and crater and enjoy sightings of more than 400 species of birds.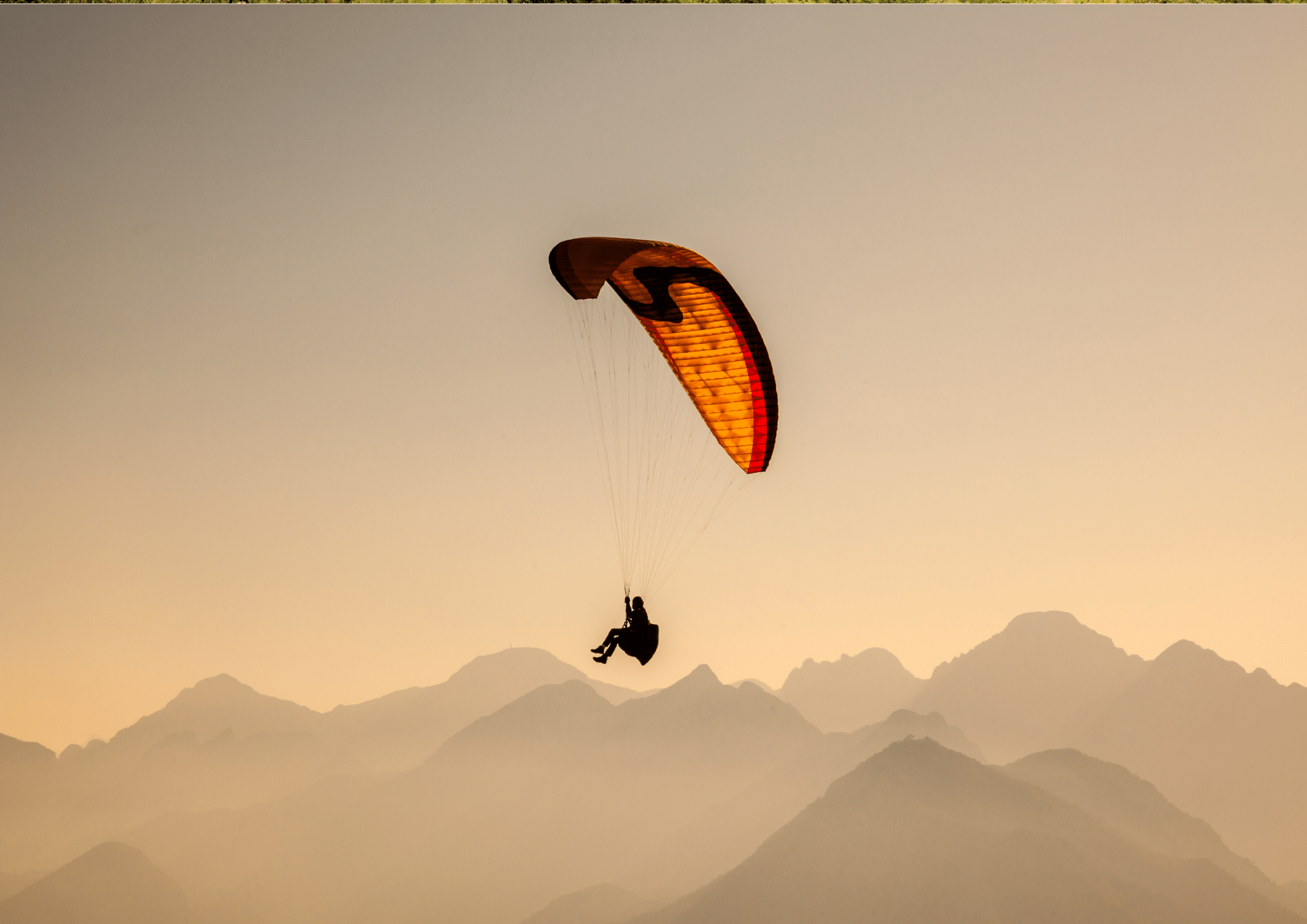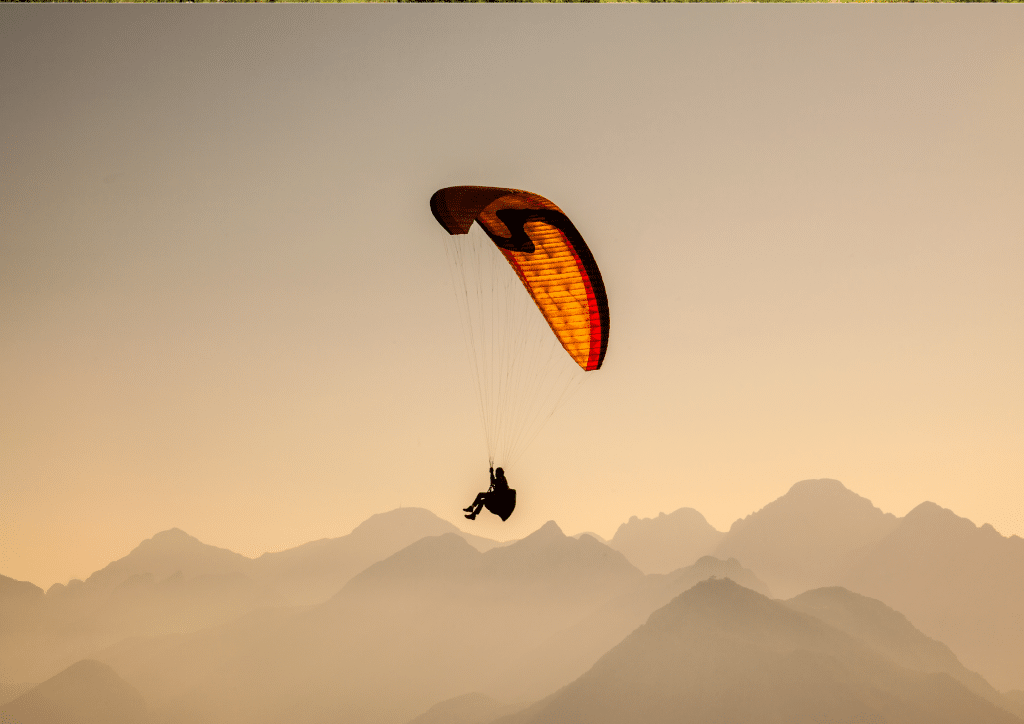 Paraglide Over Kerio Valley
Kerio Valley is one of the landmark features of the Great Rift and there's no better sport to scale its beauty than paragliding. There are a number of take-off points in the valley where one can enjoy a smooth launch and safe landing. This excursion covers more than 10 kilometers of aerial distance and scenic panoramic landscapes.
What is your favorite thing to do in Kenya? Let me know in the comments!