How to Use the Honey Browser Extension to Save Money Shopping Online (Even on Amazon!)
I do ALL of my shopping online – especially with the way this year is going! I love being able to think about my purchases in the comfort of my home and read reviews with my coffee and PJs, versus buying in a busy store.
Now, shopping online is even a great way to save money! There are awesome coupon/cashback shopping apps out there that make it easy to save when buying online.
For today's post, I'm sharing one of my favorite new ways to save – the FREE Honey Browser Extension. It automatically applies dozens of coupon codes to your purchase before you checkout. It is 100% legit and free to use (they also do NOT sell your info).
You will have to be on your desktop browser (NOT mobile) in order to install this extension.
Click here to check out the FREE Honey Browser extension.
*Disclosure: some of these links are affiliate links. Meaning, if you click a link and make a purchase, Have Clothes, Will Travel gets a very small commission at no extra cost to you. Thank you for supporting the brands that make this blog possible!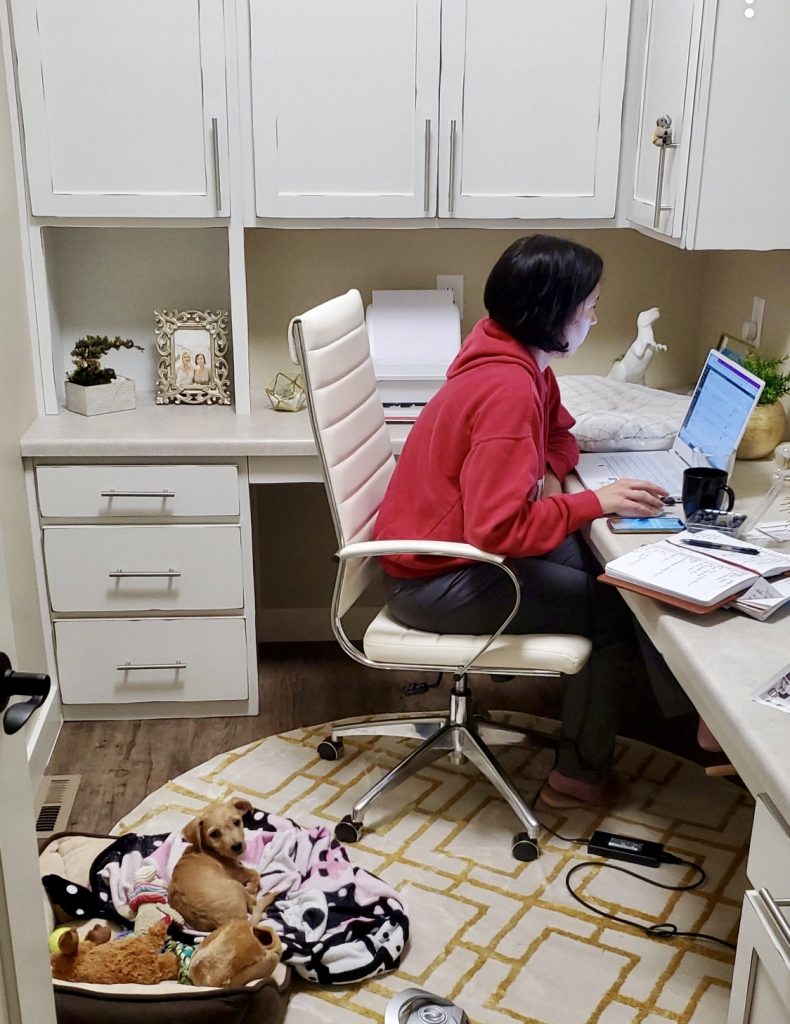 What is the Honey Browser Extension?
Honey is a browser extension that can save you money by automatically searching for coupons on most of your favorite shopping sites – even Amazon. It's available for all of the major web browsers, and it's a lot easier than manually sifting through coupon sites. I'll explain how exactly it works next!
A browser extension is a small software program that customizes your online browsing experience. It adds certain functions and features to it. Popular browsers are Chrome, Safari, Firefox, Microsoft Edge, and more.
How to Install the Honey Browser Extension
1.) Be on your desktop browser (not mobile). Click here to sign up to Honey.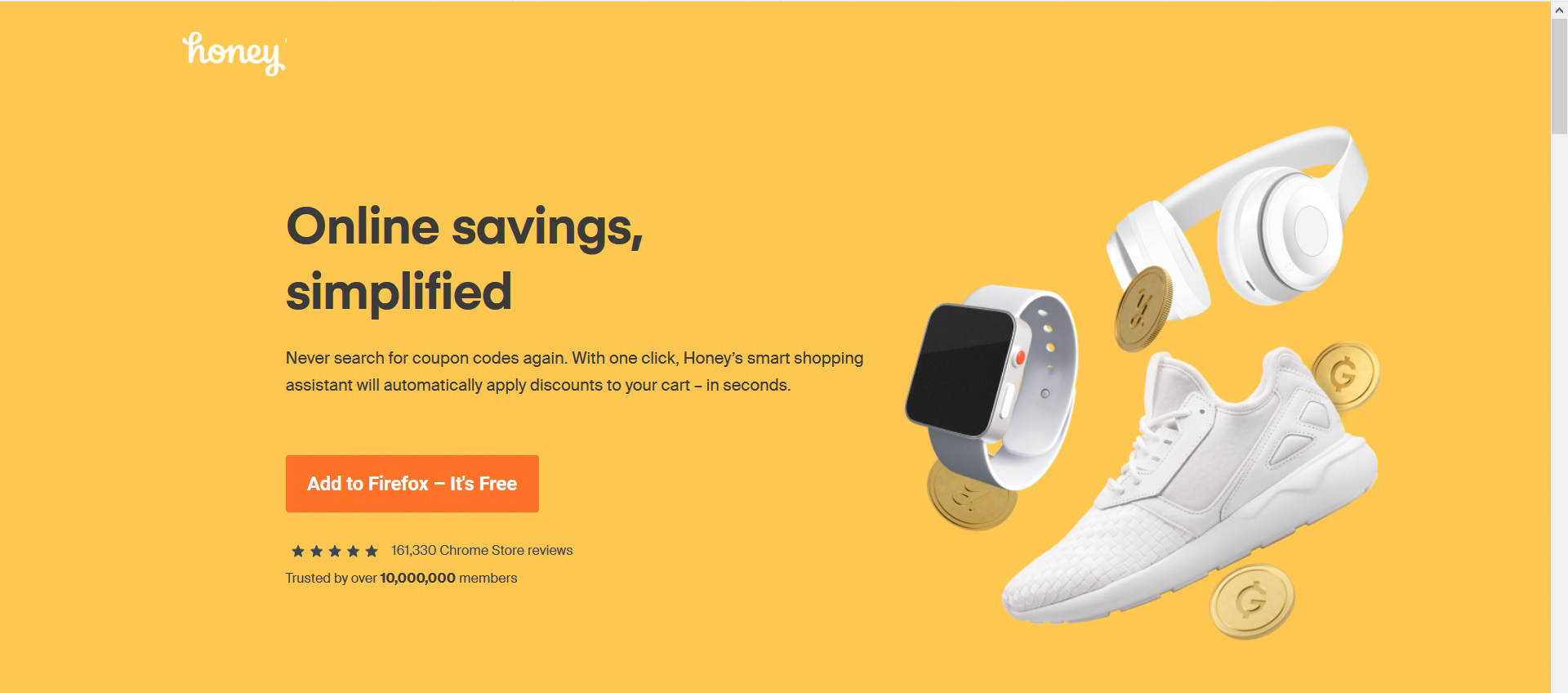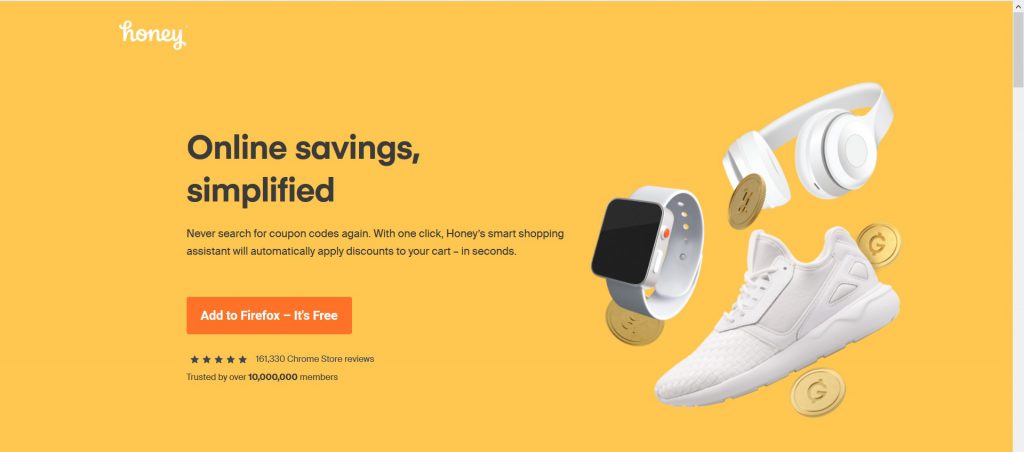 2.) Then click the button that says "Add to (your browser)."
3.) Choose how you want to sign in. (I just use my Google account.)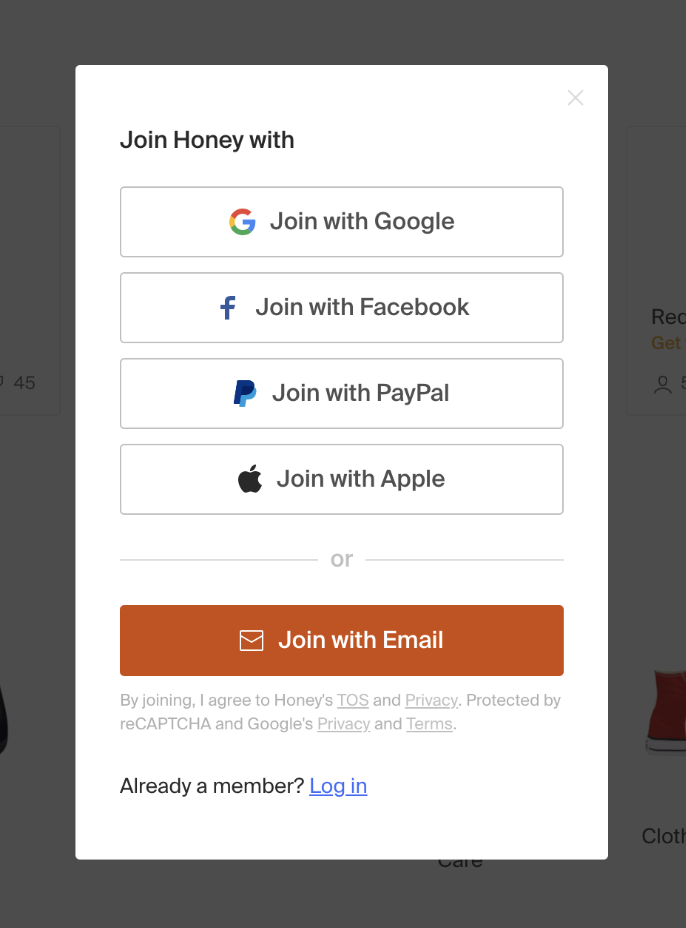 3.) That's it! You can then watch the Honey tutorial that pops up or simply close out and begin shopping!
How The Honey Browser Extension Works
Once you've installed Honey, you'll see a small "h" when you shop on your favorite sites.
On Chrome, Firefox, Opera, and Edge, it's on the top right corner. If the h is orange, Honey is supported on that shopping site. Available coupons for that site will be illuminated in green.
Below is an example of using Honey on my ModCloth purchase! I was prompted to see how much I could save before I purchased my order.
Then I clicked "apply 10 coupons." Honey then went ahead and tried 10 different coupon codes on my purchase without me doing anything other than clicking that "apply" button.
Once it found a coupon that worked, it went ahead and applied it to my order for me.
You'll also notice that it says I can get +182 "Gold" after purchase. This is "Honey Gold" which is Honey's free rewards program. When you shop using the Honey browser extension, you can earn a percentage back in "Gold." The reward you receive is a randomized amount and varies from site to site. Honey Gold is not offered on all stores that have Honey support. For example, they offer coupons at Amazon but Amazon doesn't offer Honey Gold.
Once you've earned 1,000 Honey Gold (for USD redemption) or more, you can redeem it for an e-gift card on their Redemption Page.
Using Honey for Amazon Purchases
To be honest, Amazon rarely offers site-wide coupons. But Honey can still help find you better ways to buy on Amazon! You can find savings on Amazon using these customized Honey tools:
When you're looking at a product on Amazon, there are multiple options available in the marketplace. Various sellers frequently sell the same item for less than Amazon does, which may not be the default option you see when you're on Amazon. With Best-Price Detection enabled, Honey can potentially find a better price for you. They only compare competing offers for the exact product you're viewing — same size, color, and features.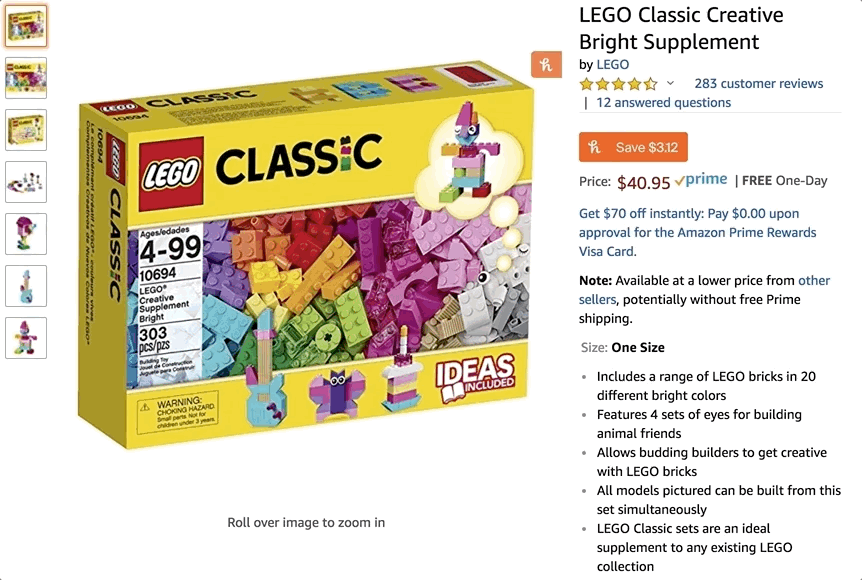 I, personally, like Honey's droplist option for Amazon, though. This comes in especially handy during holiday shopping!
Droplist lets you watch items for price drops. Droplist will notify you when the price of an item drops below the amount you choose. (Check it out below.)
Does Honey Sell Your Info?
No, they do not. Honey is a 100% legitimate way to get a discount on your online purchases. Sites like Snopes, Business Insider, CNET, The New York Times and more all recommend Honey and also vouch for the fact that the site does not sell your information.
Honey makes money by getting a commission from merchants and then giving a portion of it back to our user as cash back. We DO NOT sell or share your data in any way. – George (founder of Honey)
Remember my blog post where I explained how I make money blogging using affiliate links? Honey is the same concept. They are using affiliate links on their software to generate revenue for themselves. This is a win for you as a consumer because they take the work out of finding discount codes AND they give you a percentage of their earnings in the form of their "Honey Gold" rewards program – at absolutely no cost to you.
There really isn't any reason to not use Honey when you shop online!
You will have to be on your desktop browser (NOT mobile) in order to install this extension.
Click here to check out the FREE Honey Browser extension.
I am happy to answer any questions you have about using Honey in the comments section at the end of this post. I'm also curious, before reading this post had you heard of/used Honey?