My Honest Experience With NovaLash Eyelash Extensions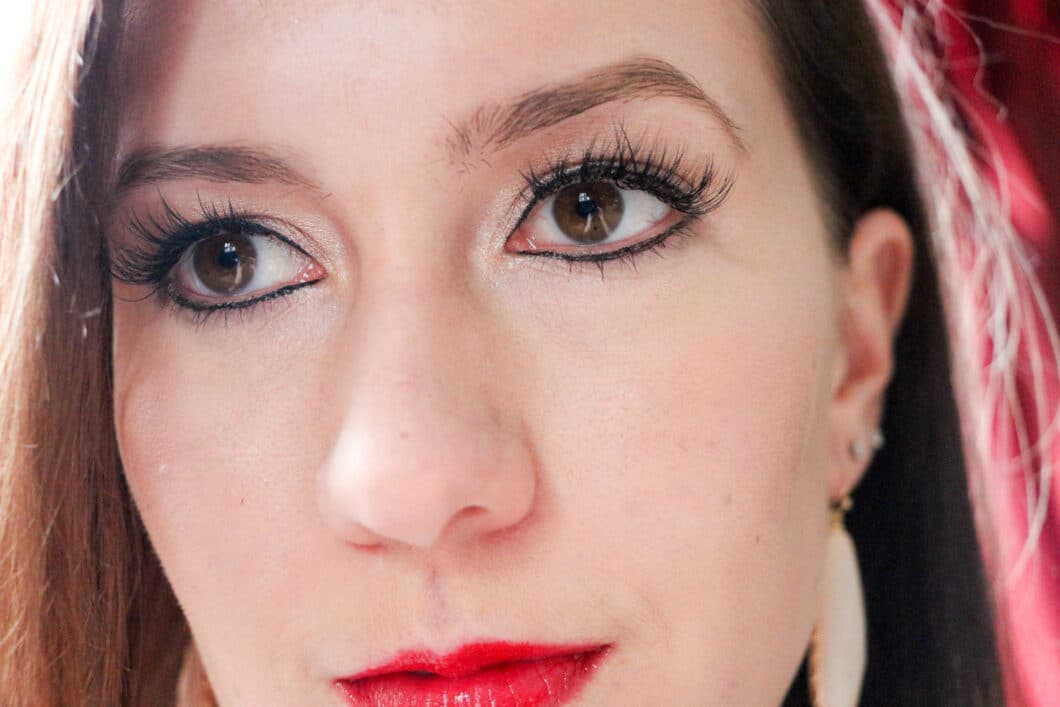 I don't usually dab into the beauty world at all on my blog, but I really wanted to talk about my experience with eyelash extensions today! If you follow me on Instagram, you probably noticed I was in Minneapolis last weekend. This was because my friend Trina, the owner of Lashes by Trina, had invited me along while she taught a Novalash Eyelash Extension class in the city.
Trina both applies the eyelash extensions at her salon and is one of the few instructors in the company that certifies new eyelash extension artists. (If Trina & Lashes by Trina sound familiar, this is because she is also who I go to for my hair, and has helped me with all my crazy hair changes over the years! Plus, she helped me move to New Jersey last year.)
Trina was also kind enough to put some of the new Novalash "Volume" Eyelash Extensions on me while we were on our trip to Minneapolis! These new volume lashes are crazy! I can't get over how dramatic-looking my eyelashes are. (Seriously, if you are looking for a lash artist, and live anywhere near Stevens Point, Wisconsin – Trina is a must!)
Also, I am no stranger to eyelash extensions. I used to have the "classic" NovaLash eyelash extensions when I lived by Trina in Stevens Point. (But I'll talk more about that in a second.)
Before & After Photos of Novalash Volume Eyelash Extensions
I didn't do the best job removing my mascara for the photo above, but you can still tell what a crazy difference the extensions make! The little white pads under my eyes are to keep your bottom lashes from getting stuck to your eyelash extensions while they are being applied. These are the only part of the eyelash extension process that I am not a fan of.
I seem to have a bit of an allergy to these pads, and the bottom of my eyeballs burn for a little bit after they are removed and get red. So, if you ever have eyelash extensions done for a special occasion (such as a wedding), try to do it far enough in advance in case you have an allergy as I do! (It can take almost 2 days for the redness to go away for me.)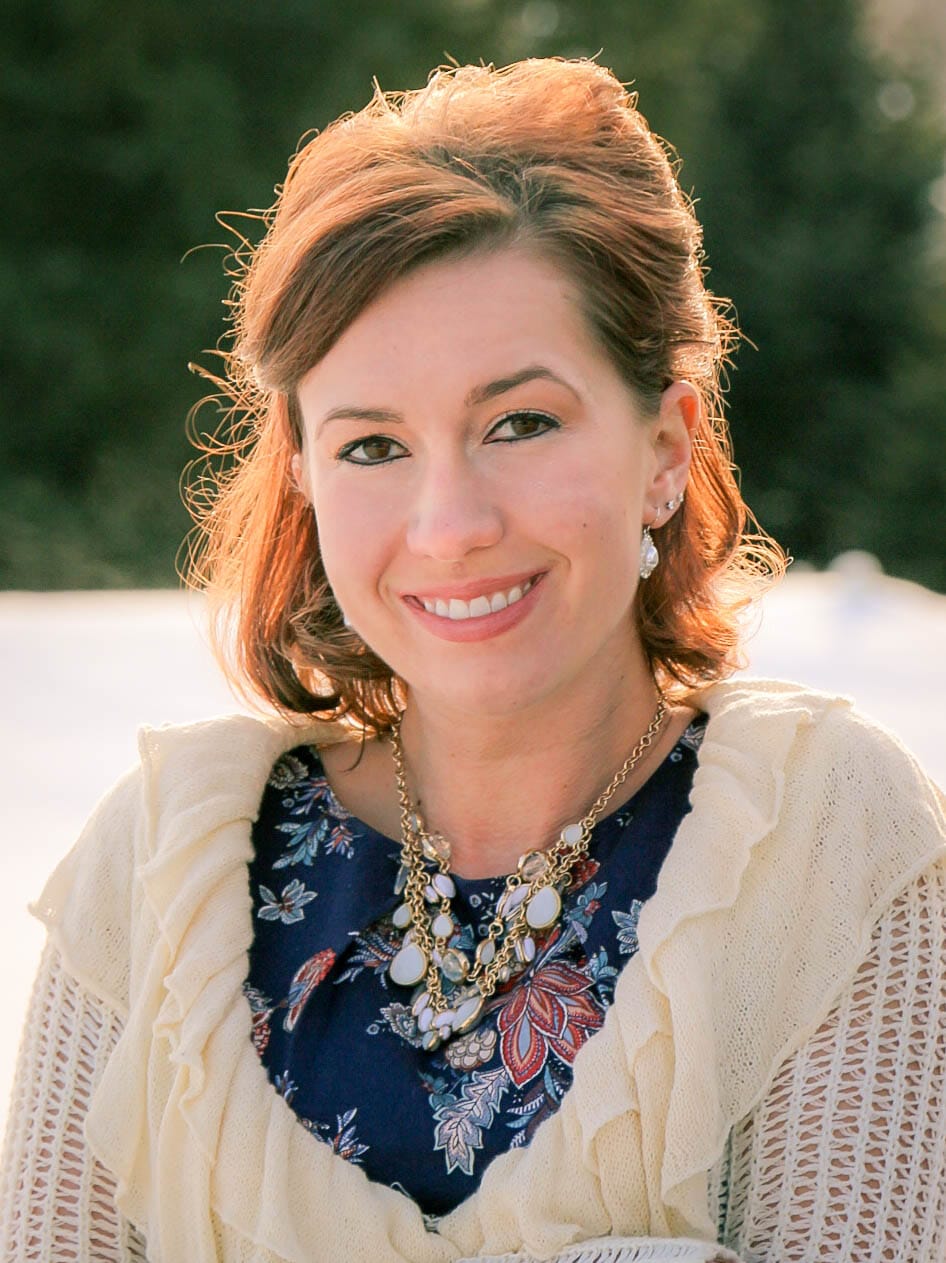 I am by no means trying to say everyone needs to run out and get eyelash extensions – I'm quite confident everyone's eyelashes are just fine as they are (just like your nails don't need a manicure). But I do think this is a super fun way to spruce up your look for a special occasion, and I also wanted to go over a couple key points if you do ever consider getting your lashes done.
What to Know Before Getting Novalash Eyelash Extensions
1.) You're first going to go in for a full set of lashes. The cost of this will vary by location. However, if it's under $100, be skeptical. (You get what you pay for.) Also, make sure the person is a certified lash artist. Obviously, if you are going to a nail salon, eyebrow bar, etc. for eyelash extensions this could be a problem. (You can see a full list of certified NovaLash artists near you by clicking here.)
2.) The way eyelash extensions work is a single fake eyelash is applied to your real eyelash. The artist looks at your lashes to determine how long/how much weight they can support, and will apply the extensions accordingly. A lot of inexpensive eyelash places will apply 3 fake lashes to your one single lash – THIS IS REALLY BAD. This is how you lose your natural eyelashes folks! Run fast and far if you hear someone is applying them that way.
3.) If you want to keep them up you will need to go in for "fills" roughly every 3-4 weeks. Some people can get away with waiting longer, depending on how well you take care of them and your natural eyelash growth cycle. (Fills will take roughly an hour to do, whereas a full set could take around a couple hours.)
4.) How do you take care of them you ask? NovaLash offers a special conditioner you can apply that will keep them clean and soft. (Click here to see their products) You also shouldn't wear mascara, that's one of the fastest ways to make them fall out. (Which, I don't know why you would want to do that anyway when you already have extensions.) The biggest way I lose them, however, is sleeping on my face. Try to sleep on your back or on the edge of a pillow, so you're not making them fall out while you have your face buried in a pillow at night (like me).
These are just a handful of things I have learned from Trina. If anyone has any questions feel free to ask in the comments!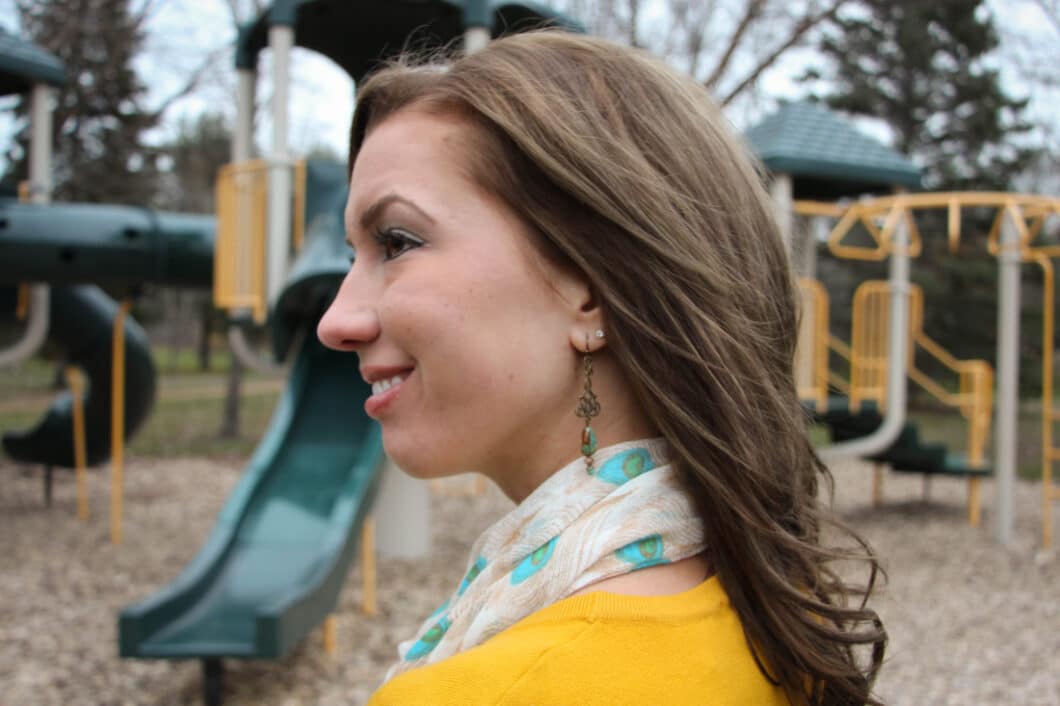 I also wanted to show you guys what the "classic" eyelashes look like. The two photos above are from when I lived near Lashes by Trina and would get eyelash extensions done by Trina on a regular basis. The classic ones are not as dramatic as the volume lashes, and they are also less expensive.
If you do happen to live anywhere near Stevens Point, Wisconsin, I can't recommend Trina enough! Not only, will you get a fabulous set of lashes done in a friendly and clean environment, you are also going to get a really good deal. Trina's prices are not even comparable to the rest of the country's prices. (Seriously, people drive from several hours away to get them done here for these reasons.) They are beyond reasonably priced and Trina always does a fabulous job! (Click here to check out Trina's different services, and to chat with her about any questions you may have.)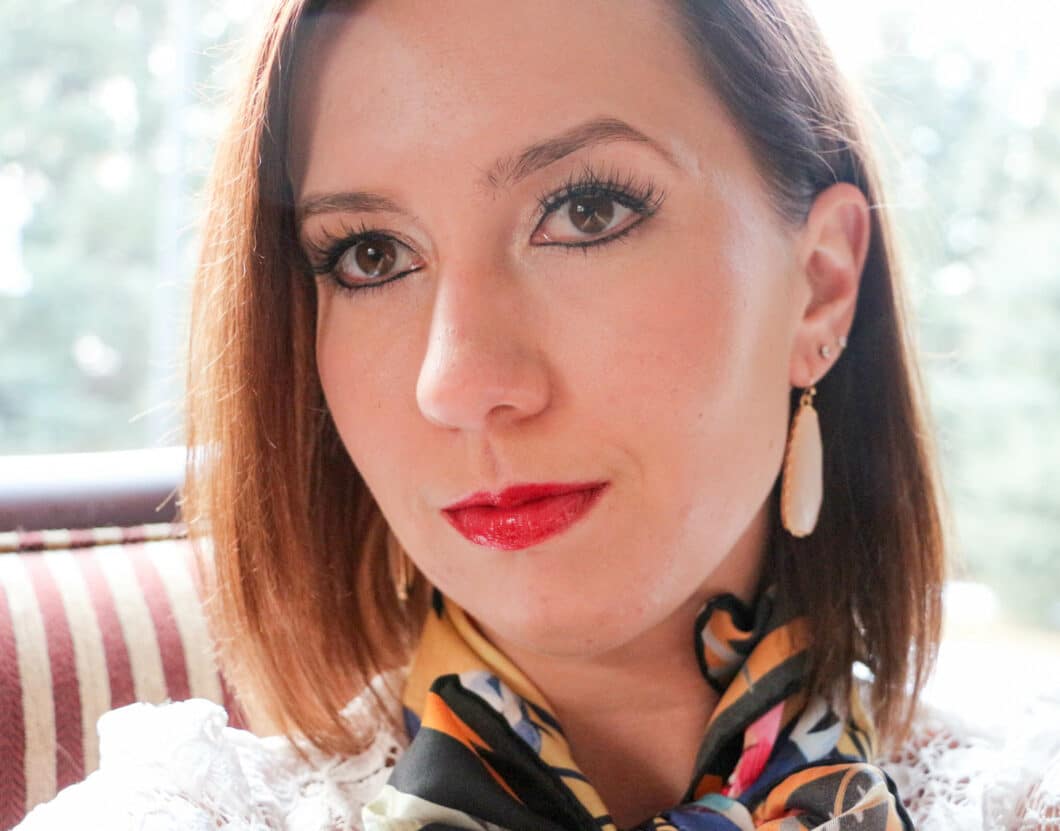 And if eyelash extensions are something you are not interested in, try out Benefit's "They're Real!" mascara – it's awesome! And it's one of the only mascaras that doesn't irritate my sensitive eyes (my eyes are super sensitive – FYI – I am also allergic to the glue in the single-use fake eyelashes). This eyeliner (pictured below) from Amazon is something I have literally been using for 10 years, too. Ulta used to carry it, but now I can only find it on Amazon. It is the best liquid eyeliner. It stays forever and ever and doesn't' irritate my eyes – and it's super easy to apply. And the eye makeup remover from Neutrogena is literally the only eye makeup remover I have found that doesn't make my eyes burn after I use it.

Shop my eye makeup:

Again, if anyone has any questions at all about this whole process, fire away in the comments below! I'm also curious if you have tried or would try eyelash extensions? Let me know in the comments, too!
*Click here to see my post featuring hair color & hair extensions by Trina!
If you liked it – Pin it!
NovaLash eyelash extensions courtesy of Lashes by Trina. All opinions are my own and I am not being compensated for a positive review.