My Experience at Cure Maid Cafe in Tokyo + What I Wore
Have you ever heard of a "Maid Cafe?" I had only recently heard of such a thing…I'm aware of cat cafes and actually visited an owl cafe, but the maid thing sounded a bit creepy. However, I've been getting told repeatedly to visit one…So, I finally caved this last weekend and went to see what all the fuss is about.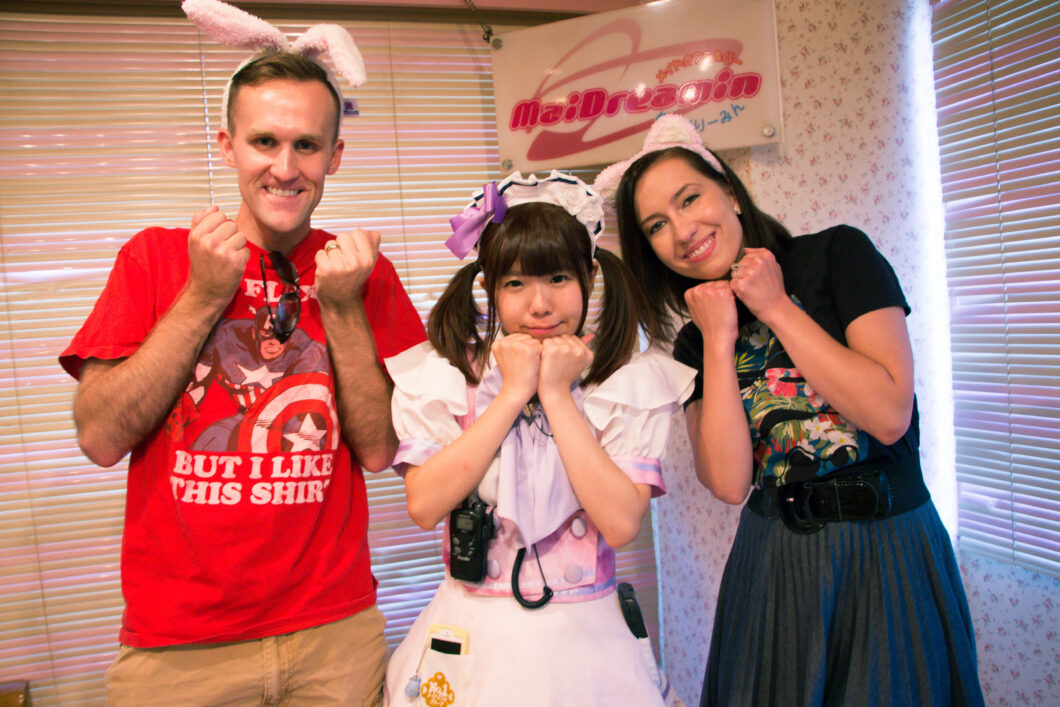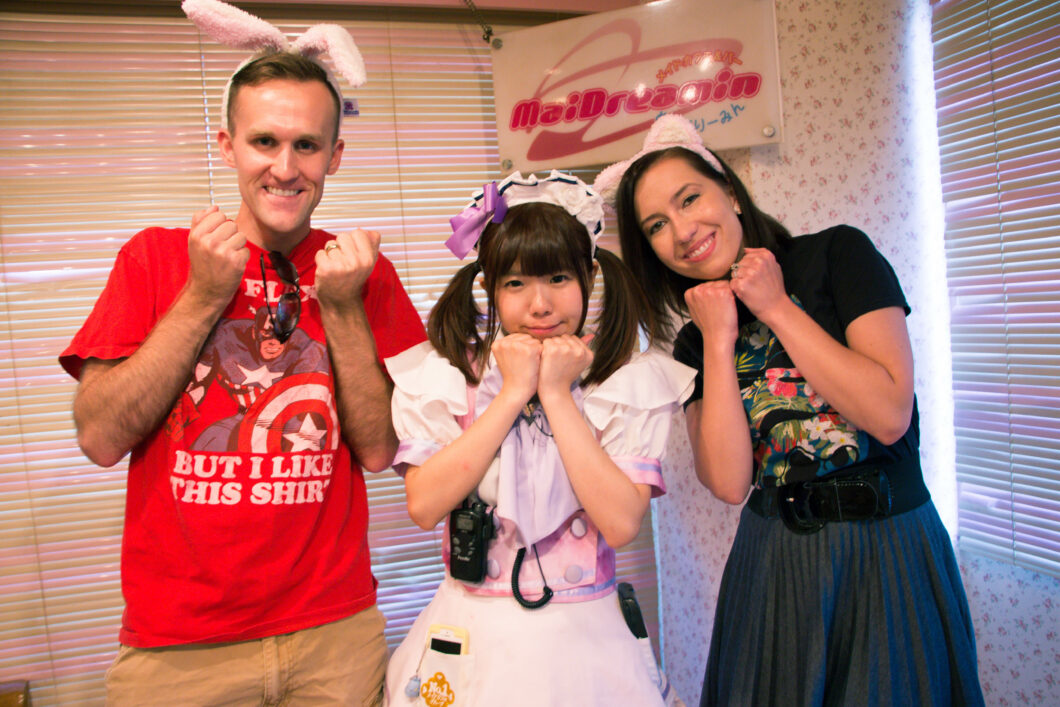 I ventured over to Akihabara to visit "Cure Maid Cafe." It is said to apparently be the original "Maid Cafe" in Tokyo. It really wasn't as creepy (or sexual) as it sounds. It's basically a bunch of waitresses dressed in cute maid outfits (not sleazy, by any means), who are all super cute and polite. Oh, and we had to do all kinds of funny little cheers before we ate our very cute food.
Our Food at Cure Maid Cafe
It was an interesting experience to see the least. However, I don't know if I would say this is a must-do while in Tokyo. It's kind of one of those things that I can now say "Hey, I did that!" But it doesn't even scratch the top of my memorable moments list in Tokyo. (Click here for my full list of top things to do in Japan.)
So, moral of the story…if you find yourself in Tokyo on a limited amount of time, skip the maid cafe. It was also quite expensive! It was just over $80 USD for my husband I to eat a burger, omelet and ice cream here! (We were a bit shocked.) This also included a souvenir (my cat ears and my husband got a key chain) plus, the two photos of us with our waitresses. Quite expensive, though, in my opinion! (However, the Akihabara area is definitely worth a visit! I'll talk more about in a post later this week!)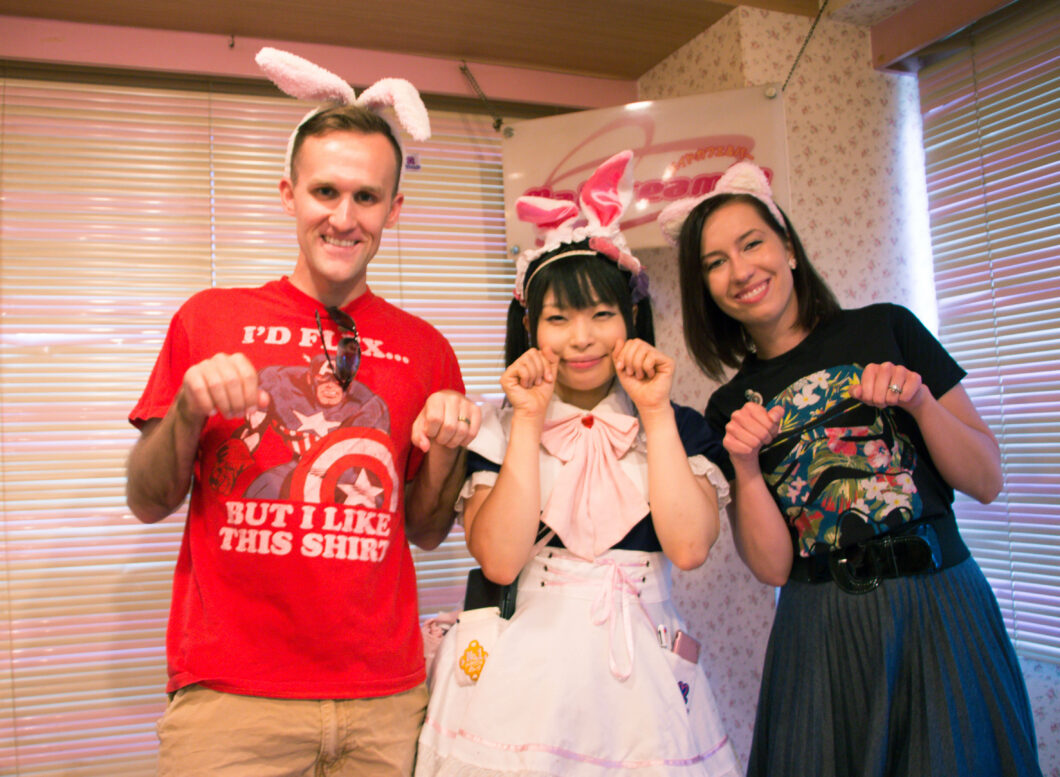 My Outfit for a Maid Cafe
Ok, admittedly this post didn't quite go according to plan. I had envisioned this outfit being worn in a similar environment to my Harajuku outfit post…with a funky background, maybe some bright signs or graffiti…you know, something to blend in with my Star Wars outfit, haha. Akihabara is an area known for its electronics stores and cosplay, so I didn't think my vision was too far off.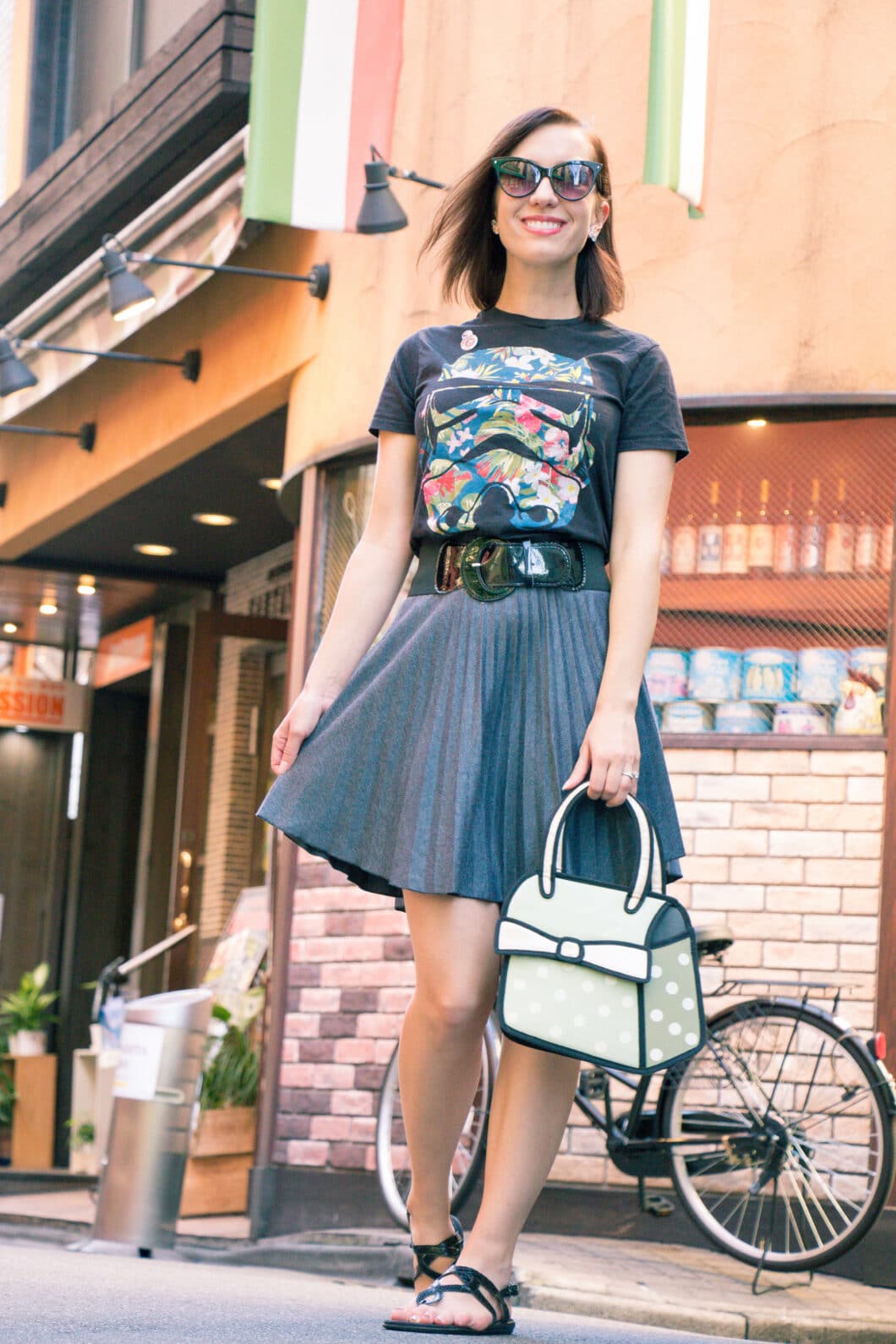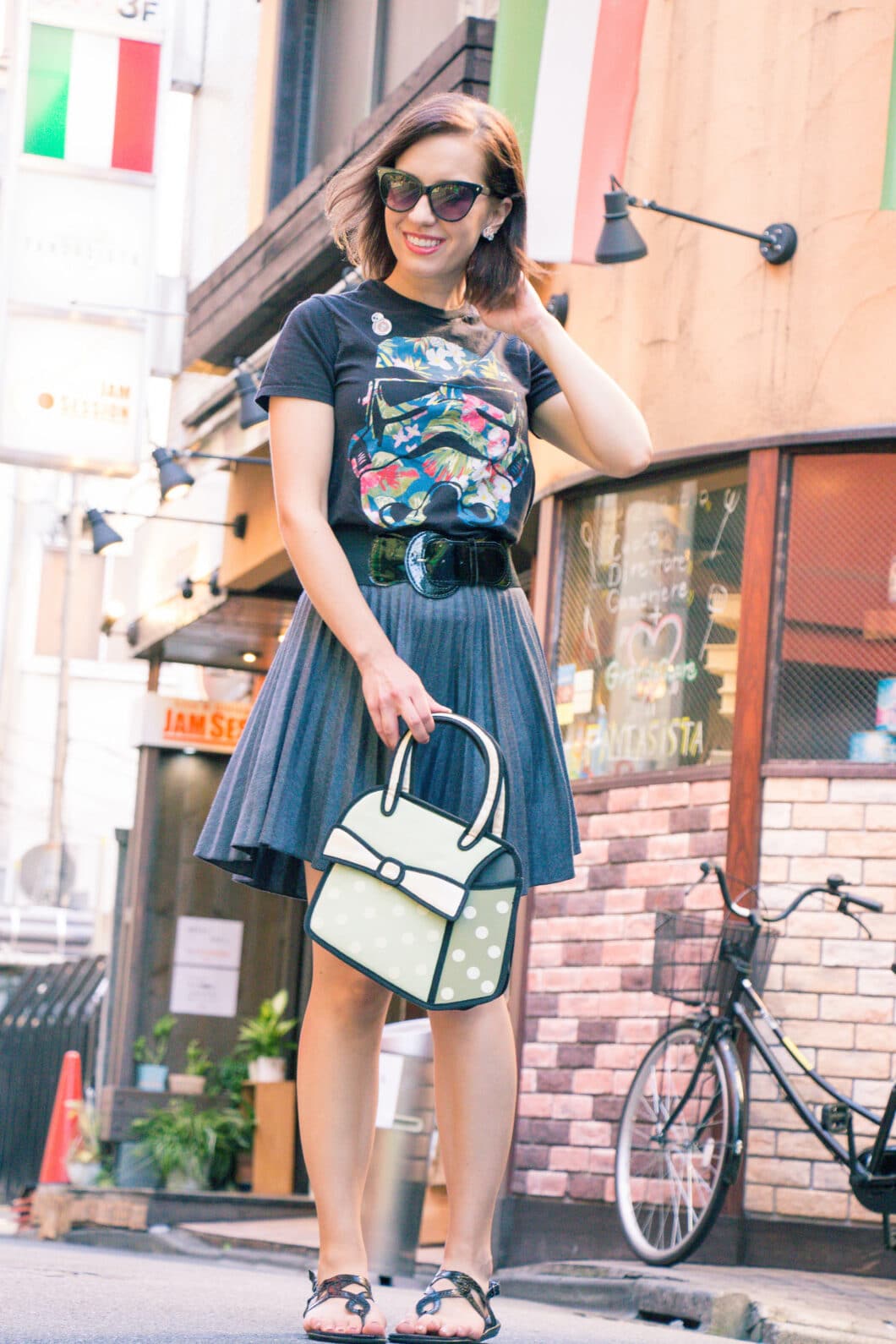 However, the areas that had the bright lights and signs I was thinking of were quite crowded…and the side streets were very peculiar. They were either filled with absolutely adorable restaurants…or strip clubs, with their corresponding advertisements. So, my Star Wars outfit is set against a cute, little Italian restaurant..because the strip clubs on the street over just weren't blog-appropriate. Haha. Not that I need a particular setting to wear a Star Wars outfit, though! I'll wear Star Wars shirts, dresses and accessories on any given day. (It's just nice to photograph them with certain backgrounds!)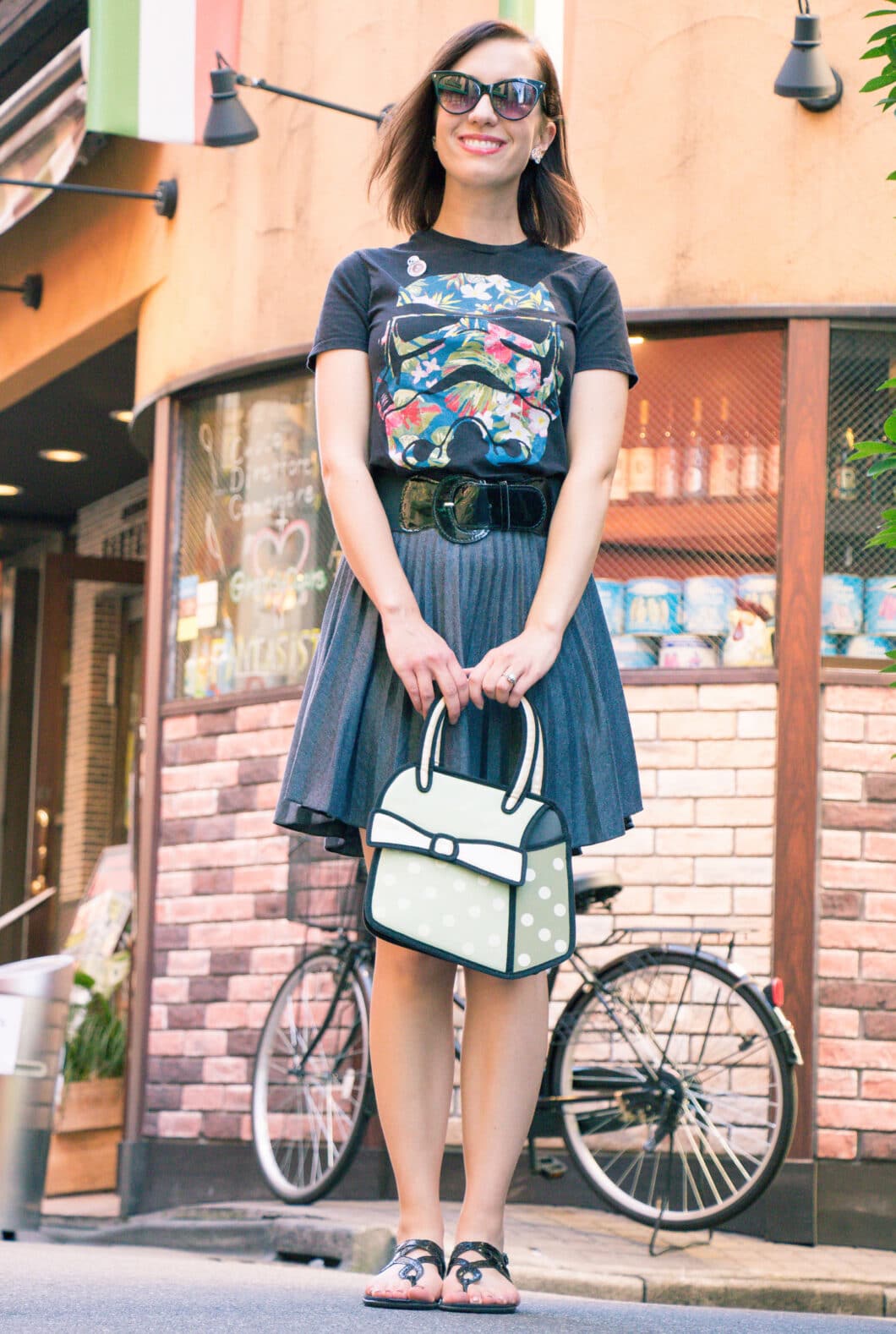 But anywho! My Star Wars shirt is actually a gift from my mother-in-law and brother-in-law (Ryan)! My family knows me quite well, haha. (Thank you, guys!) I love wearing cotton t-shirts, there is just nothing comfier…and throw that in with a light skirt on a hot summer day! It's wonderful! It also gave me a good excuse to break out my new BB-8 jewelry from FemmeDeBloom. She has the cutest, handmade accessories! I think I'm going to need one of her lightsaber necklaces to complete this look. 😉 (Also, if you're new to my blog…yes, this purse is real! Haha.)
How was everyone else's weekend? And have you ever heard of a Maid Cafe? Let me know in the comments!
Where to find it:
Shirt: Gift from Ryan & Kim 🙂 (Similar here)
Skirt: ModCloth
Sandals: Old (Similar here)
Purse: Jump From Paper
BB-8 Jewelry: FemmeDeBloom on Etsy
Belt: TigerLily Boutique
Sunglasses: c/o* Polette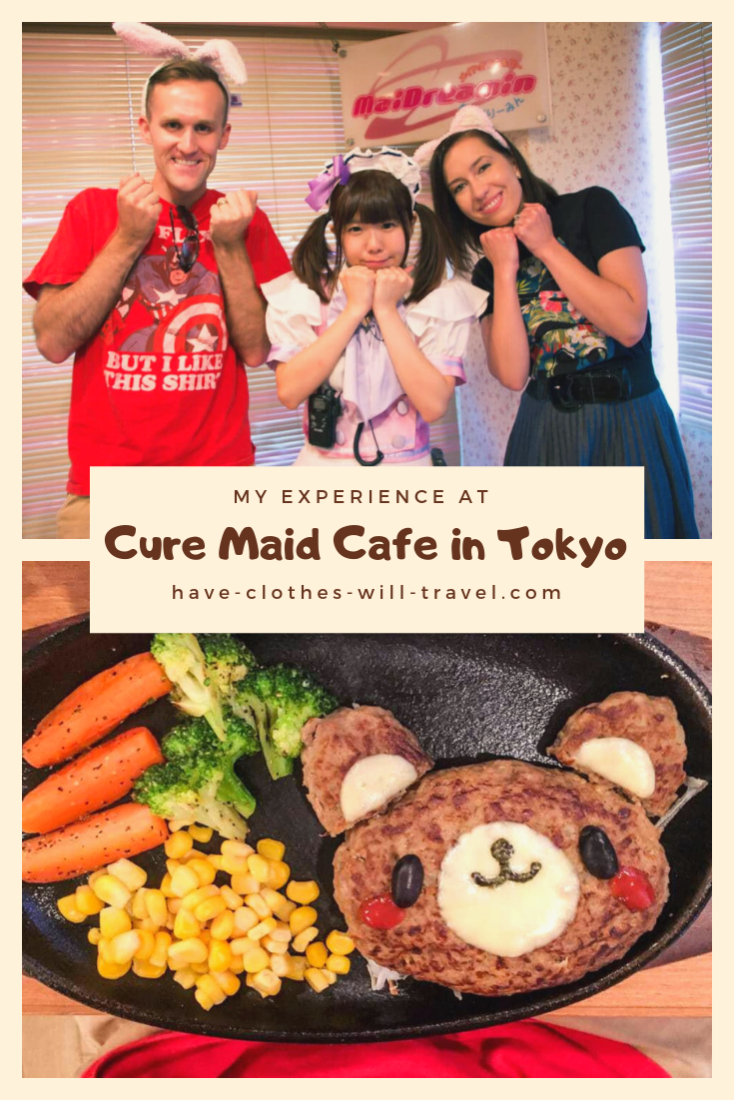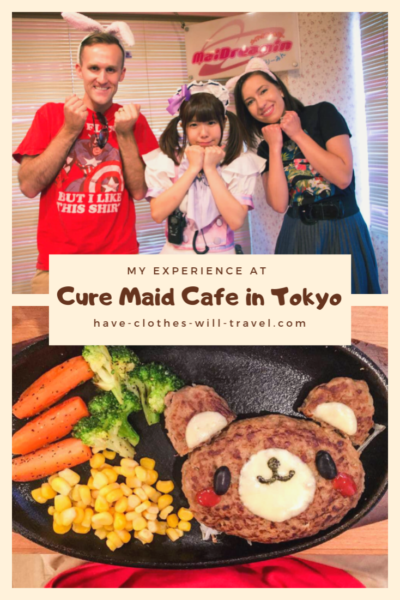 Don't forget! I'm hosting a giveaway with Makemechic for my 2 year blog anniversary! Click here to enter!
*c/o = courtesy of, meaning the company gave me the product to be used on my blog, and I did not pay for it. All opinions are my own, and I am not being compensated for a positive review.