20+ Amazing Things to Do in Florida Other Than Disney
Searching for fun things to do in Florida other than Disney? This post is here to help!
Florida's sheer size alone makes it an endless haven for every kind of traveler. Located ideally between the Gulf of Mexico and the Atlantic Ocean, it's easy to get into a fun summer mood in an instant when you're here. Most tourists see the Sunshine State as the Disney capital of the world but those who know how to navigate this charming state can attest that it's more than just its man-made attractions.
Get to experience an abundance of culture in its many art museums, historical sights, restaurants, beaches, and best of all, its unique ecosystem of subtropical wilderness and barrier reefs that supports wildlife unique to Florida. Consider this list your introduction as you work your way through the country's charming Sunshine State.
20+ Amazing Things to Do in Florida Other Than Theme Parks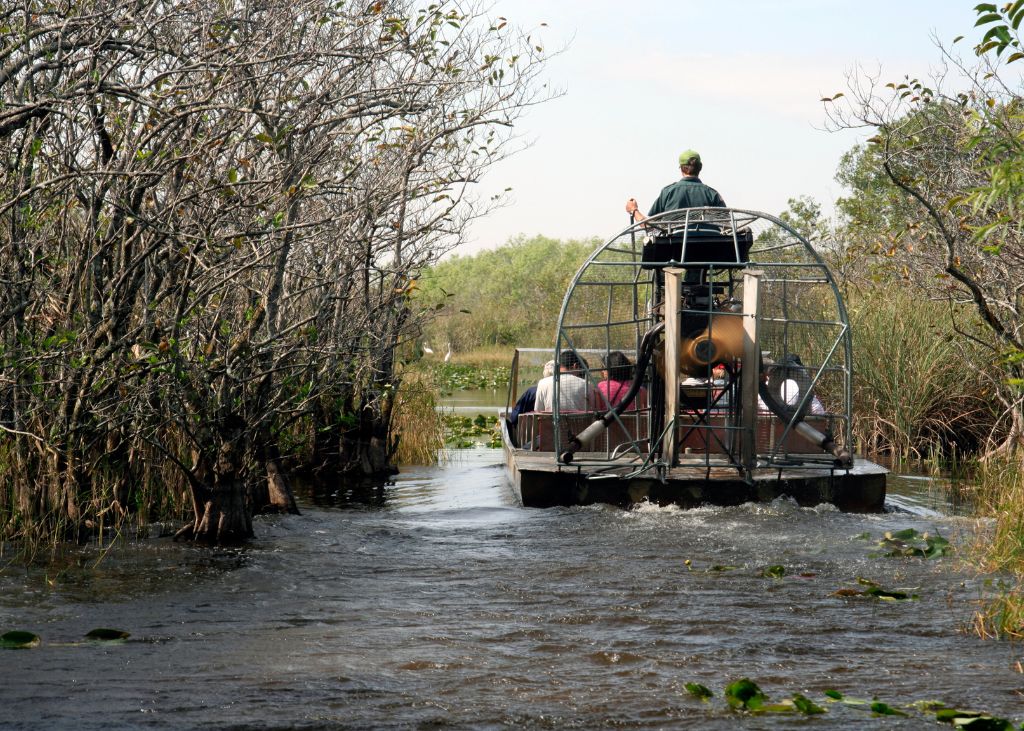 Visit Everglades National Park
The country's second-largest natural park after Yellowstone, Everglades National Park is a 1.5 million-acre preserve of unspoiled swamp and subtropical marsh with flatwoods and mangroves best explored via hiking, guided boat tours, and tram rides. It's also deemed a World Heritage Site and is home to hundreds of animal species including endangered ones like the American crocodile, Florida panther, and West Indian manatee.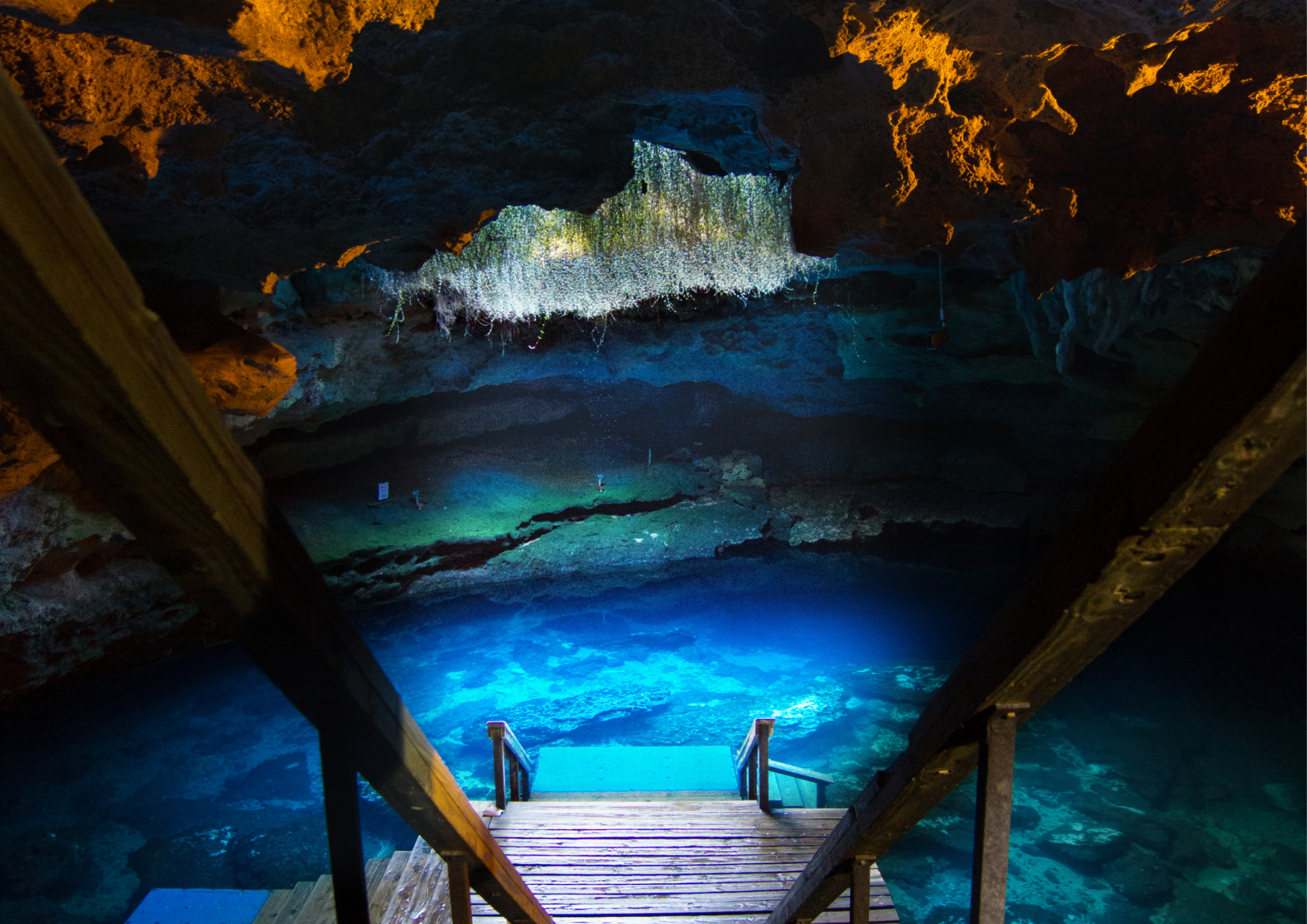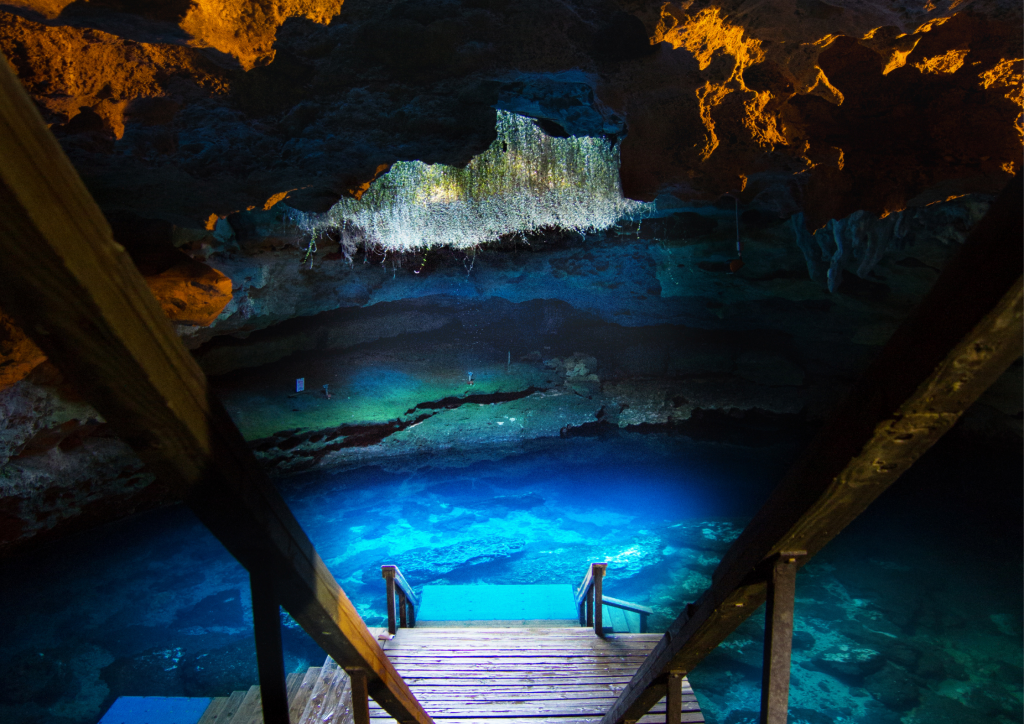 Snorkel Devil's Den – Florida's Natural Springs (Williston)
Devil's Den is a hidden gem in Florida and is one of the country's prehistoric underground rivers. Named for the steam rising from the cave's opening, it's now a popular scuba diving and recreational facility. Dive below the clear waters to see ancient coral reefs with fossils or swim and explore the icicle-like stalactites dangling above the cave's open structure.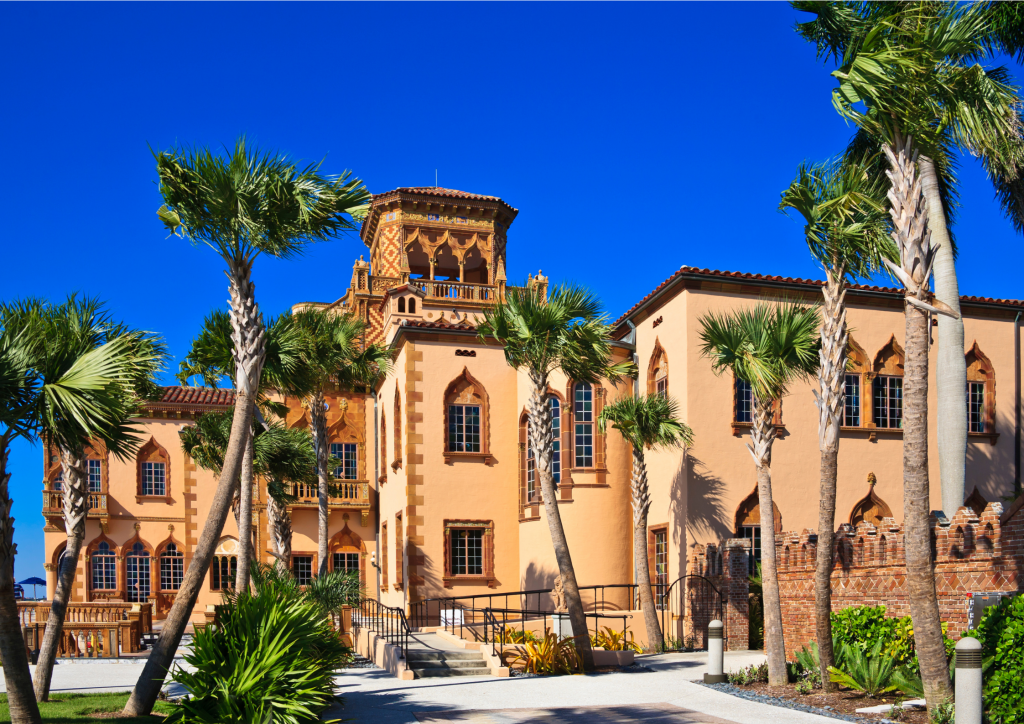 Explore the John and Mable Ringling Museum of Art (Sarasota)
Spend hours exploring the eclectic Ringling Museum of Art, an interactive circus museum featuring the personal antiques and art collection of circus magnate John Ringling and his wife, Mabel. It's been lovingly restored to include lovely botanical gardens along Sarasota Bay and the couple's very own Ca' d' Zan mansion which is a colorful architectural delight.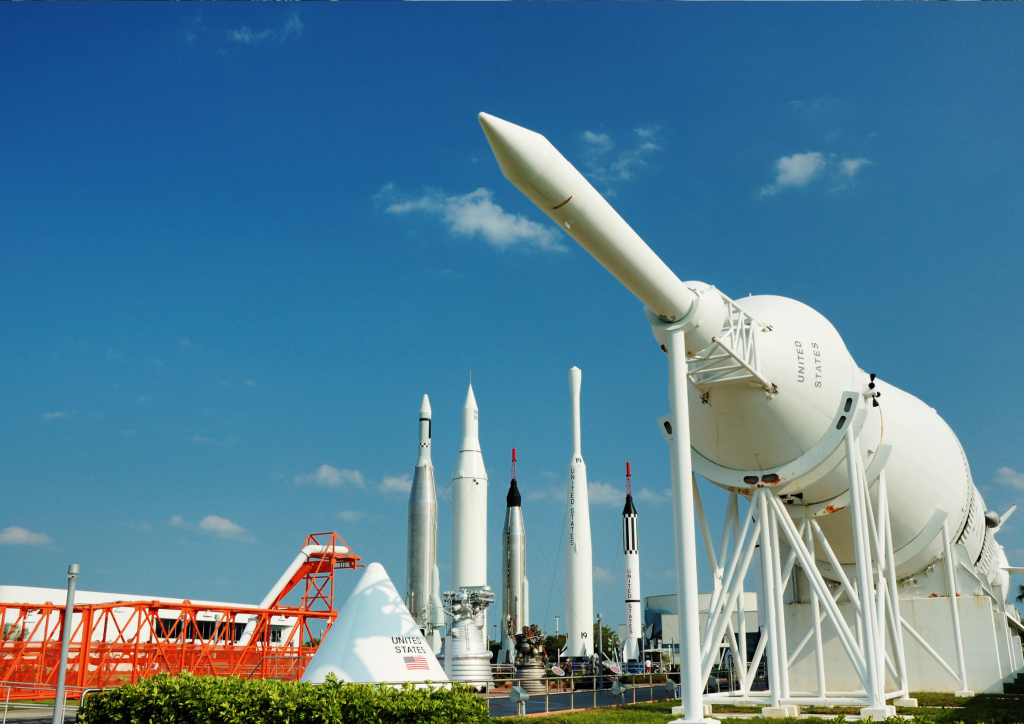 Visit the Kennedy Space Center
A NASA gem and one of the ten National Aeronautics and Space Administration centers, you'll find all things space-related at the Kennedy Space Center. Learn everything there is to know about astronauts, rocket launchers, and see the Space Shuttle Atlantis up close. The center spans a whopping 140,000 acres and has been a historic launch site for shuttle missions over the years.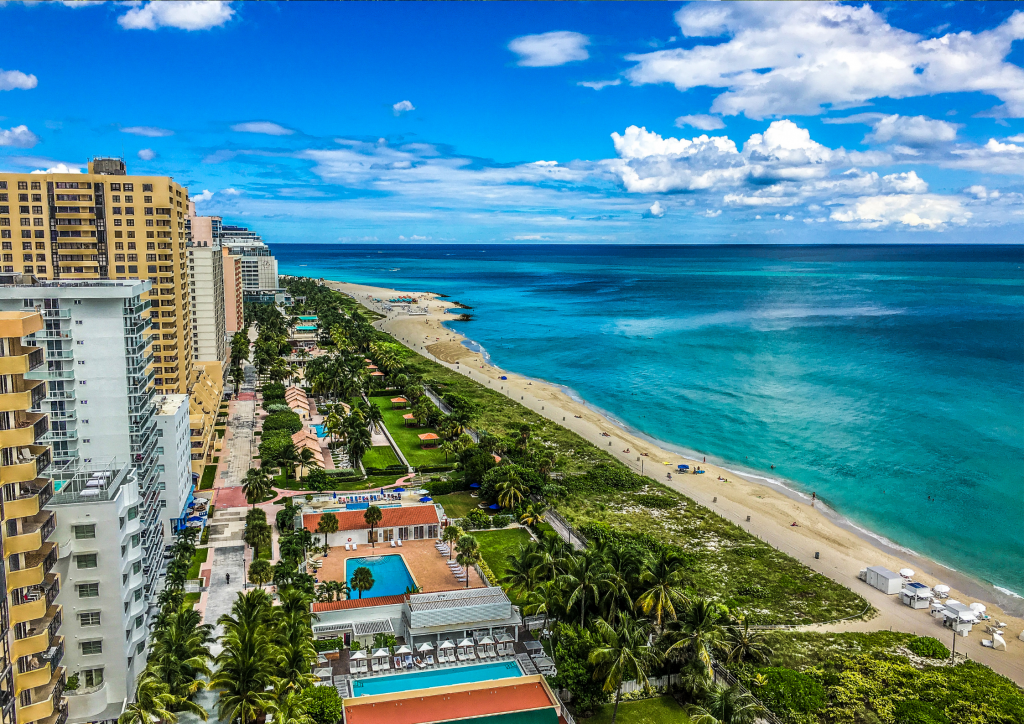 Live it Up in Miami Beach
The quintessential Florida experience can be found in Miami Beach – Florida's haven for authentic beach life, culture, and local experiences. Soak up the sun and experience the luxe life in one of the many beachfront rentals. You can also dabble in watersports, sample local eats, and explore the surrounding galleries, museums, and theatres. You can also head to South Beach and South Pointe Park for a less crowded scene.
Relax on Amelia Island
Amelia Island is part of the barrier island chains that stretch along the East Coast and is a 4-mile wide and 13-mile-long natural wonder. Roaming pirates used to make it their home base, and much of the island's surroundings remain unspoiled. Besides the many spas, hotels, dining, and outdoor activities to entertain you during your vacation, it's the island's quiet charm, idyllic sceneries, and unspoiled beaches that will certainly win you over.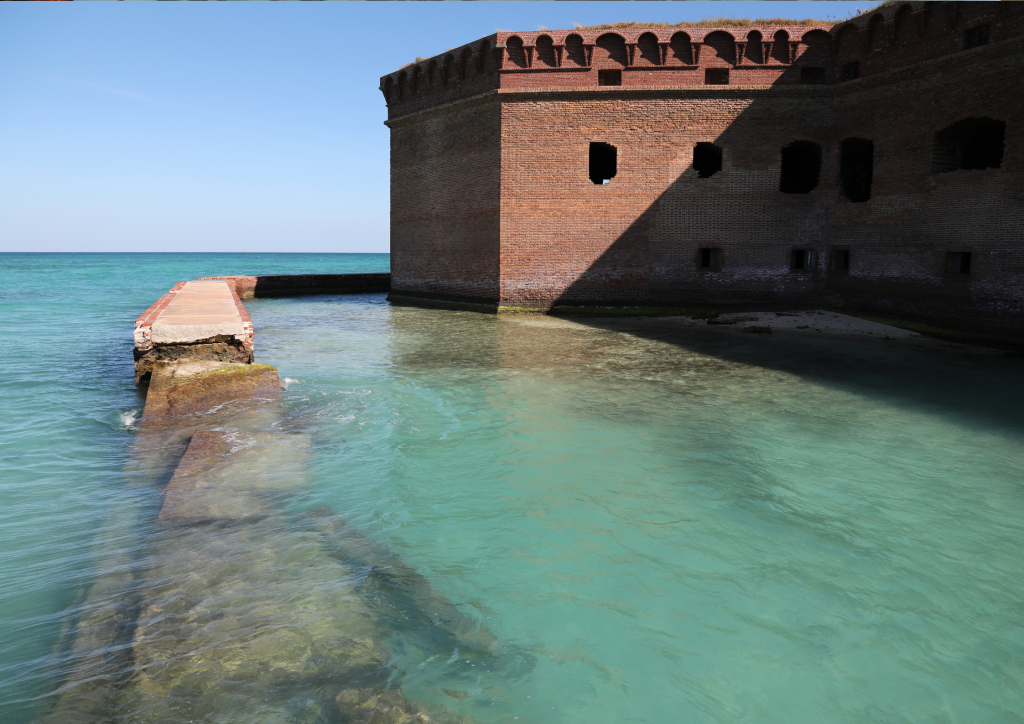 Explore Dry Tortugas National Park (Key West)
Since its discovery in 1513 by Juan Ponce de Leon, Dry Tortugas has been the main hub of merchants, explorers, sailors, and impressive forts—one of which is Fort Jefferson built in the 1800s. It's lived through countless wars and is one of the most historic and beautiful places to visit in Florida accessible only via seaplane or boat. Now a large park, visitors can explore the grounds and try snorkeling on the surrounding beach.
Enjoy the Ernest Hemingway Home & Museum (Key West)
Over 20 years' worth of memorabilia from the famous writer, Ernest Hemingway, can be found in this Spanish-inspired home in Key West on Whitehead Street. The author moved to the house during the 1920s and it's where he wrote Farewell at Arms, For Whom the Bell Tolls, and To Have and Have Not. While the author lived in many places throughout his life, this one has great significance and is a must-see when in Florida.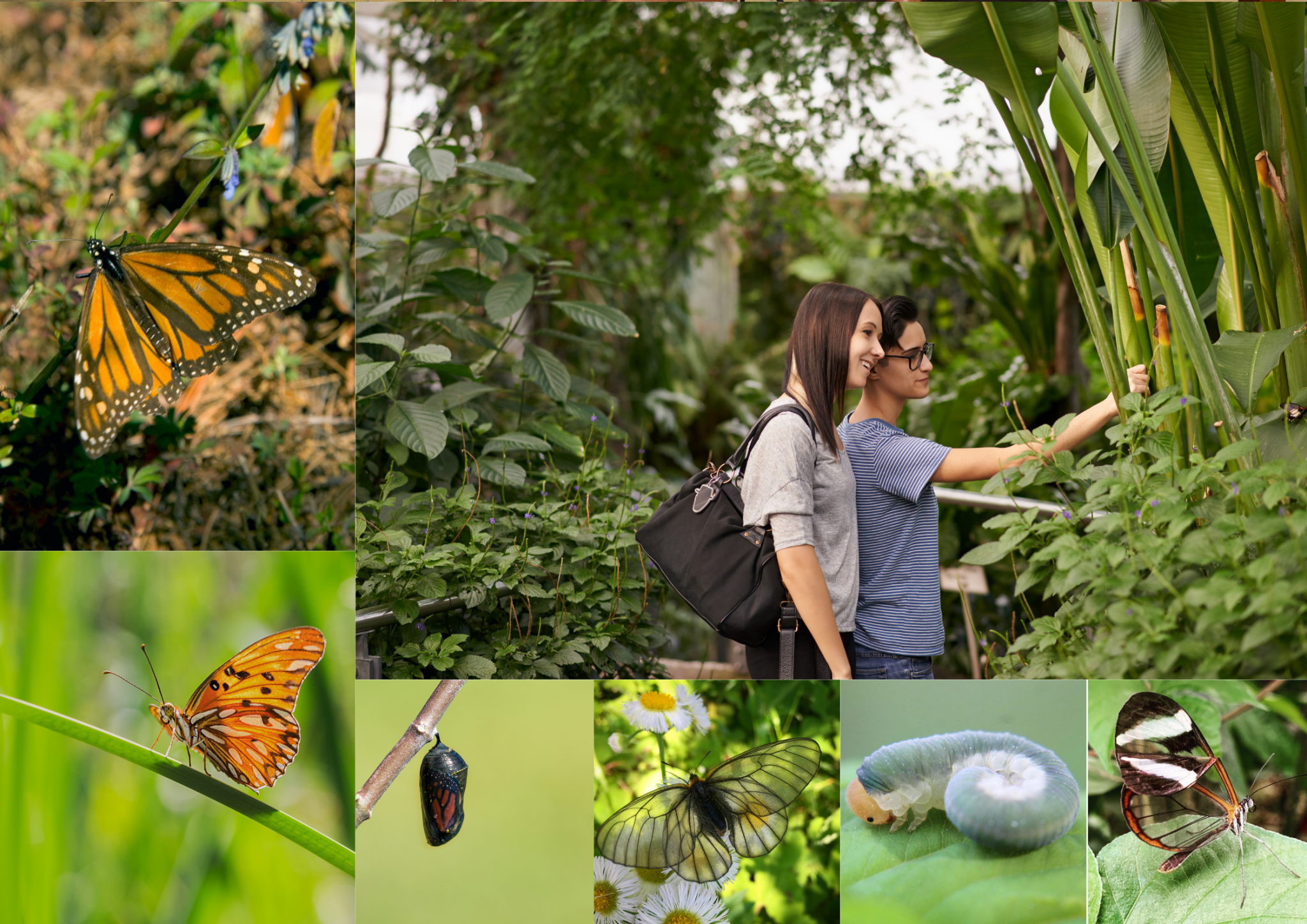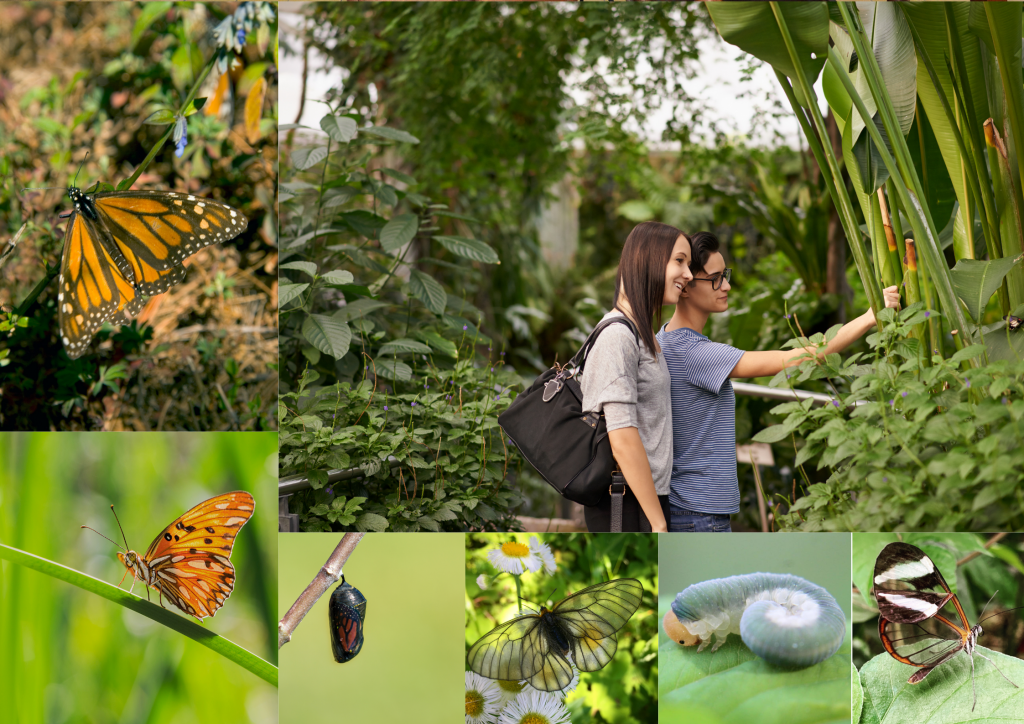 Explore the Key West Butterfly and Nature Conservatory
Key West's Butterfly and Nature Conservatory offers a unique and exciting experience for butterfly lovers as it houses hundreds of butterfly species and moths in their natural habitat. Learn all about metamorphosis and see a variety of exotic birds and flamingos in the conservatory as well. See them take flight in colorful technicolor renditions via the Wings of Imagination art gallery. (One of my favorite memories as a kid was visiting this butterfly conservatory!)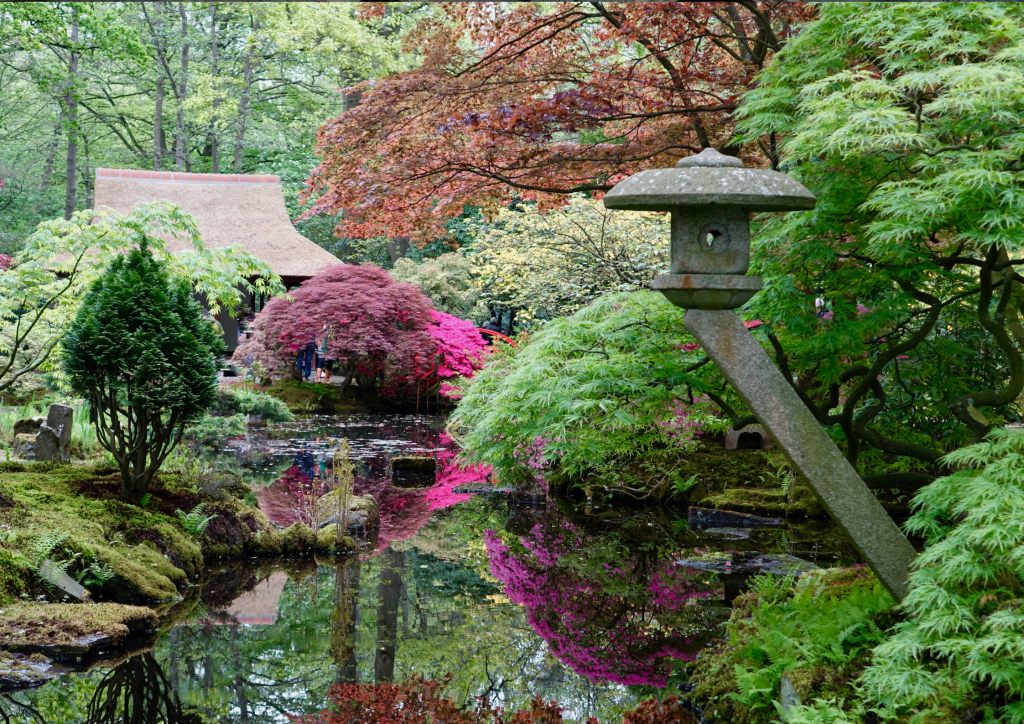 See the Morikami Museum and Japanese Gardens (Delray Beach)
The Morikami Museum and Japanese Gardens is a tranquil oasis set in the heart of Delray Beach. Learn about the Japanese culture and how the gardens came to be through the many artifacts featured at the museum, and then head outside the manicured gardens to soak up the beauty of the surrounding nature and Zen out.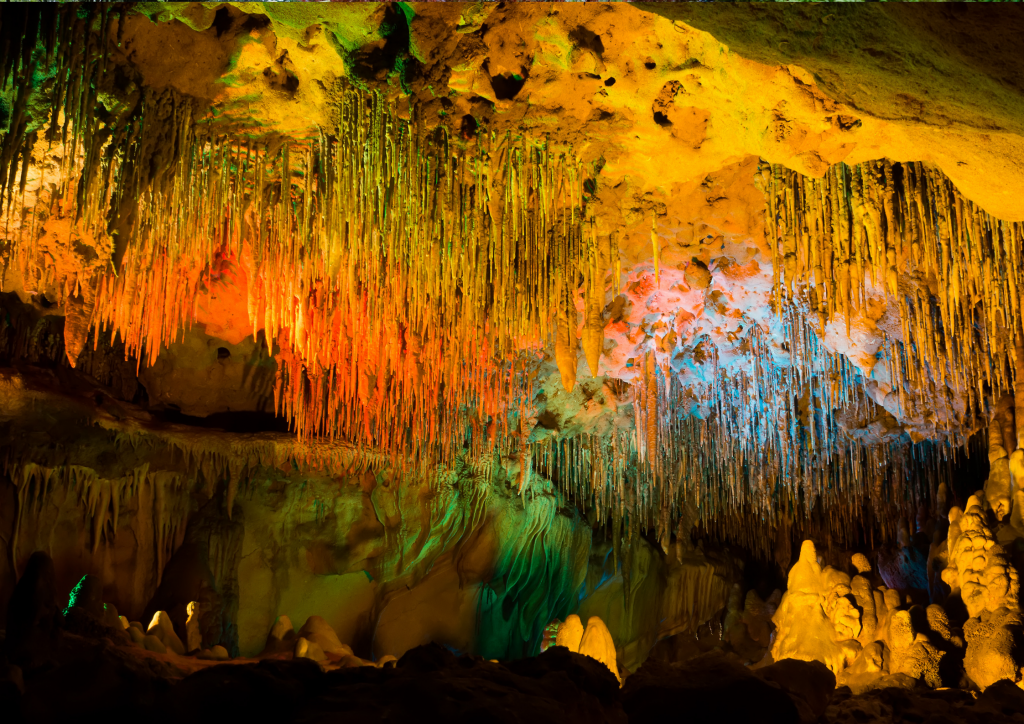 Explore the Florida Caverns State Park (Marianna)
Florida Caverns State Park is the place to go see Florida's natural and historic limestone beauty that formed 38 million years ago. The caverns are rich with stalagmites, stalactites, flowstones, corals, and even fossils—a testament to how all of the caves' elements began forming underwater to create unique works of natural art.
Visit the Ancient Spanish Monastery (North Miami Beach)
Another one of Florida's hidden charms is the Ancient Spanish Monastery built between 1133-1141 AD featuring three cloisters deemed to be the oldest built structure in the Western Hemisphere. The cloisters served as structures of a Cistercian monastery for almost 700 years. It was finally reconstructed in Florida in 1925 as a tourist spot that takes visitors 12 centuries back to a Romanesque and gothic old-world monastery.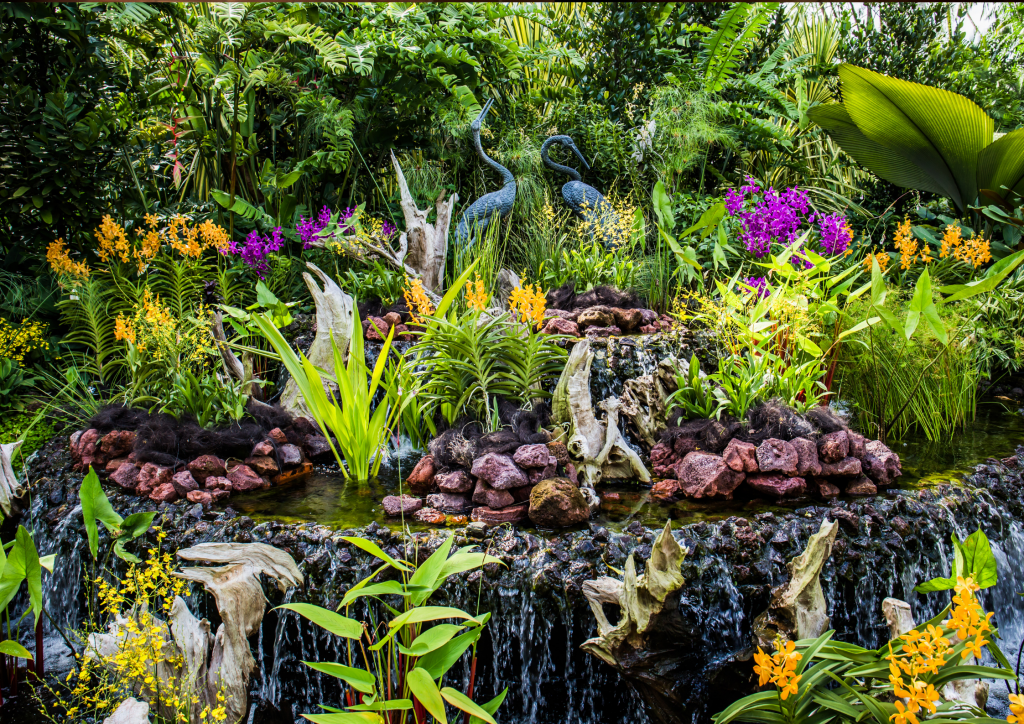 Experience The Kampong (Miami)
The Kampong (named after a Javanese word "compound") located in Coconut Grove is a tropical paradise and the best vacation spot in the heart of Miami. Established by famous plant explorer Dr. David Fairchild, it's the only one of the five national botanical gardens that are situated in Florida, while the rest are in Hawaii. Relax and breathe in the lush ambiance as you stroll through over 200,000 varieties of exotic plants, foliage, and tropical flora.
Taste Your Way Through the Jax Ale Trail (Jacksonville)
Home to dozens of award-winning local breweries in Jacksonville, Jax Ale Trail is a self-guided tour to some of the best beers and tasty bites in town. Each visitor will be given a brewery passport to be stamped by each brewery; those who complete the challenge will win a surprise gift at the end, although it's mostly done for the experience.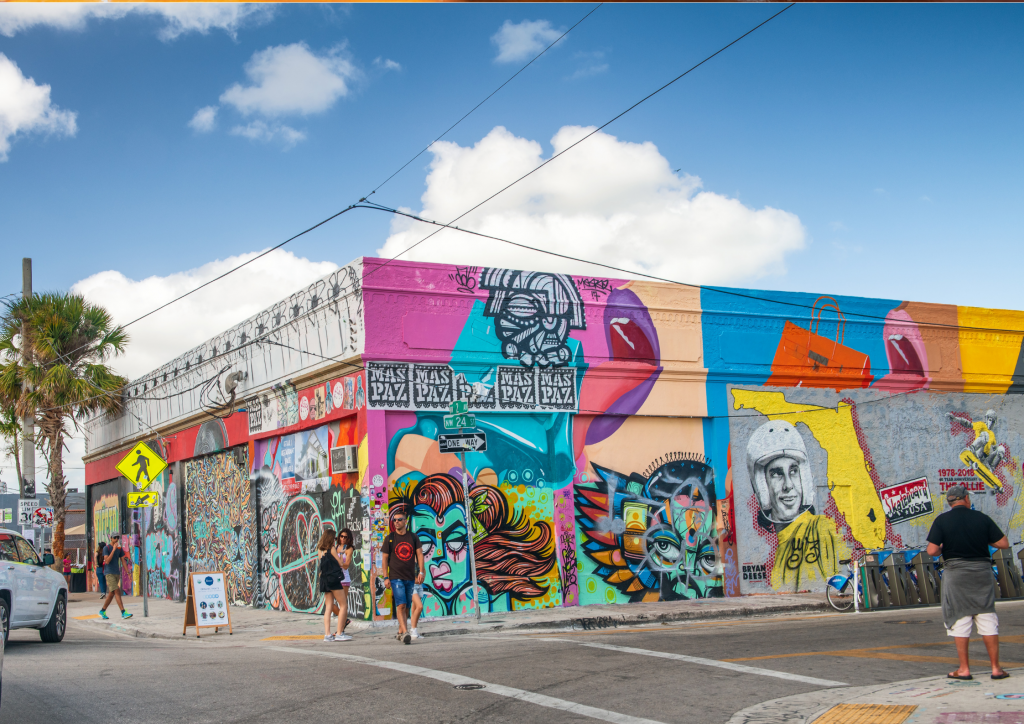 Admire the Wynwood Art District (Miami)
Wynwood District in Miami is the place to be for vibrant art and culture. It's one of Florida's hippest neighborhoods graced with colorful murals known as the Wynwood Walls created by famous street artists. As you stroll around the neighborhood, you'll also find craft breweries, bistros, boutiques, quaint art galleries, and bars for a splendid night out.
Snorkel or Scuba Dive the Coral Reefs in Key Largo
Self-proclaimed as the Dive Capital of the World, Key Largo is home to the best natural coral reefs in the country as well as the John Pennekamp Coral Reef State Park and the African Queen. It's the hub of tourists who want to try snorkeling, diving, and glass-bottom boating. There's also watching the spectacular sunset with a tropical drink in hand.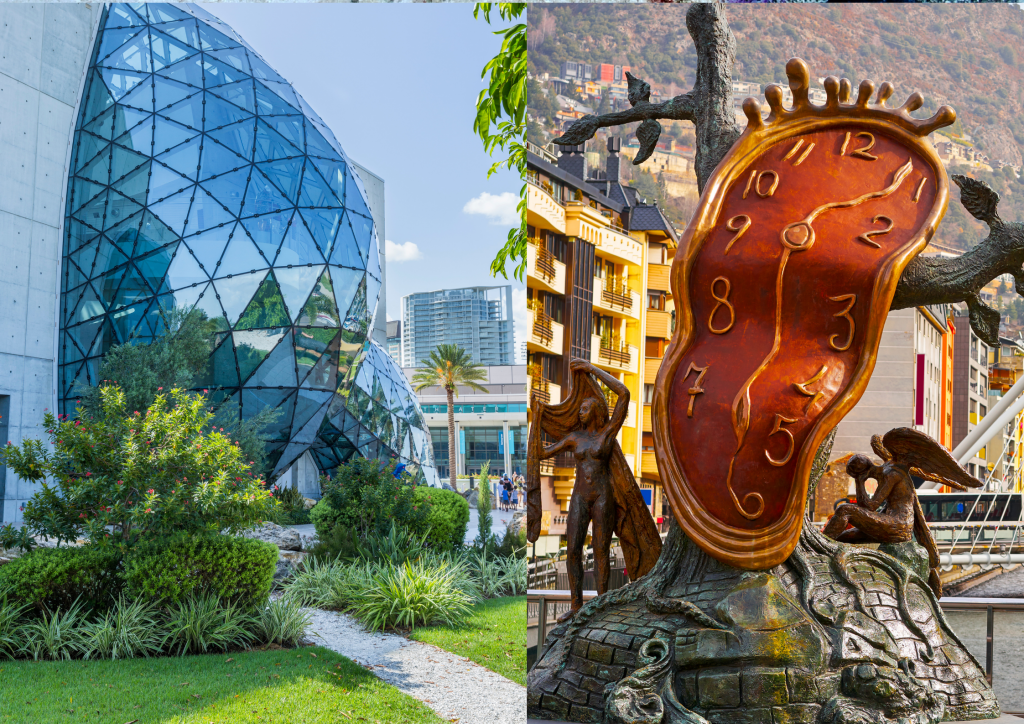 Feel Surreal at The Dali Museum (St. Petersburg)
The Salvador Dali Museum located in St. Petersburg is the world's second-largest museum featuring the fascinating collection of the famous artist's life and work. The building itself epitomizes some of Dali's artistic essence in its geometric windows, melting clocks, and bubble-like structures. It became an expanded museum in 2011 housing more than 2,000 pieces of various oddities and artful wonders.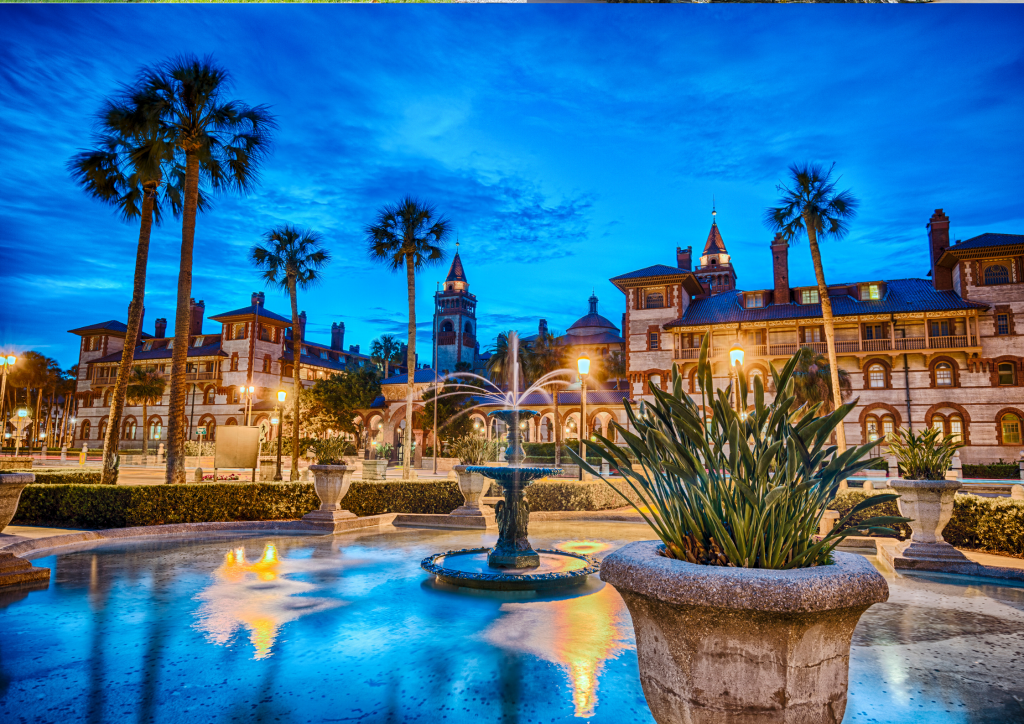 Discover the History of St. Augustine
One of the oldest towns and the first European settlement in Florida, St. Augustine will enchant you with its cobblestone streets, old churches, and stone fronts, and even spook you with its cemeteries. You can explore fascinating buildings and architecture dating back to Spanish colonial times as well as stretches of stunning beach, roads, and quirky eateries.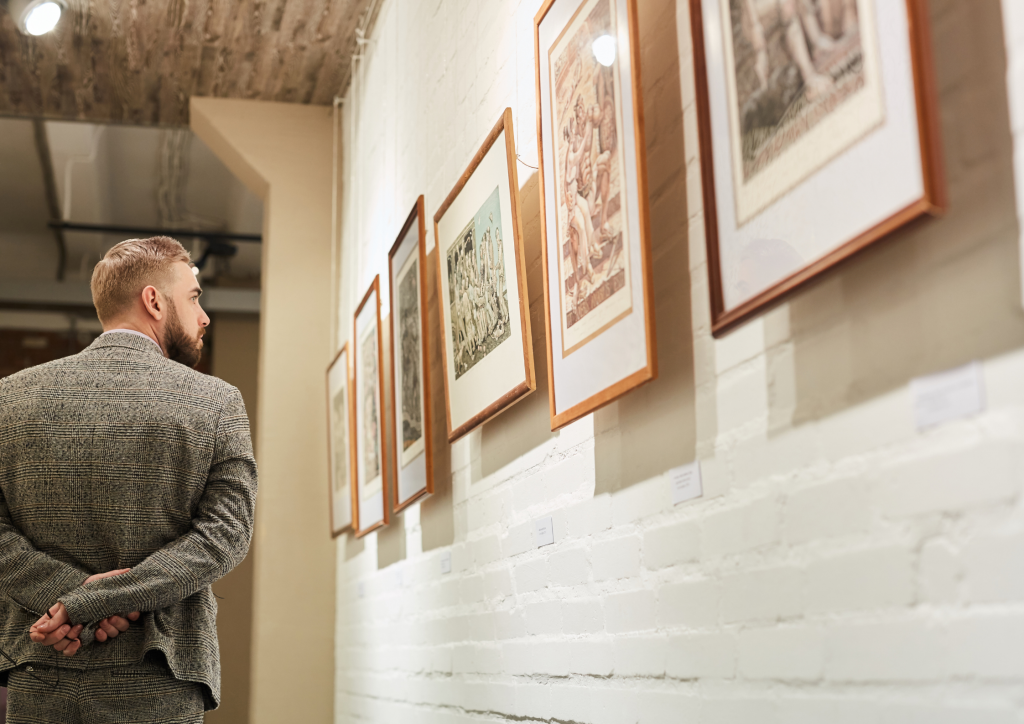 Celebrate Art and Culture at Art Basel Fair (Miami)
Art Basel is a comprehensive international art fair where over 250 galleries from various countries showcase the works of more than 4,000 artists. It's held at the Miami Beach Convention Center annually and marks the beginning of Miami Art Week. The event draws in thousands of creative aficionados, collectors, and dealers to celebrate a spectacular week of arts and culture.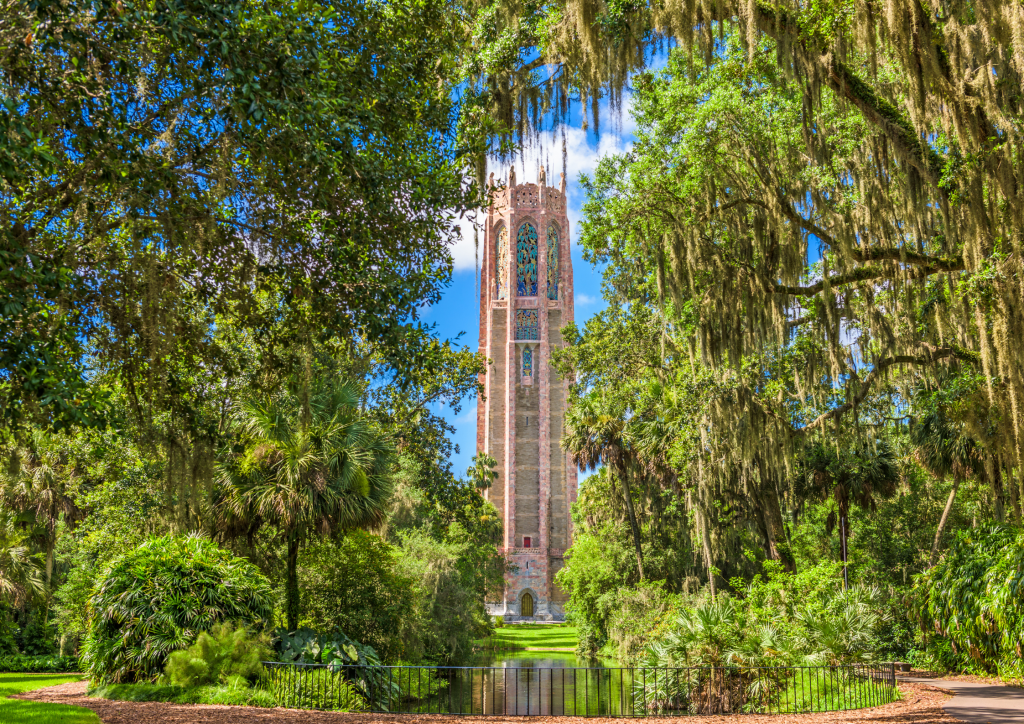 See Bok Tower Gardens (Lake Wales)
Bok Tower Gardens is a stunning garden and bird sanctuary located in Lake Wales, Florida. The garden has over 250 acres of lush trees, plants, flowers, and art surrounding the Iron Mountain, a 205 ft. tall neo-gothic style "singing tower" that plays the enchanting carillon throughout the day. Its library is also packed with books, recordings, photographs, scores and articles about the carillon.
What is your favorite thing to do in Florida other than Disney? Let me know in the comments!
*Disclosure: some of these links are affiliate links. Meaning, if you click a link and make a purchase, Have Clothes, Will Travel gets a very small commission at no extra cost to you. Thank you for supporting the brands that make this blog possible!