Travel Wall Ideas – How to Display Travel Photos & More!
I've hardly done any traveling this year…so, to fill my travel void, I've been working on different travel wall ideas I have for our home. I've always wanted a large metal map to display our travel photos around and also a timezone wall. 2020 is the year I finally brought these ideas to life!
I am by no means a master DIYer or home decorator. So, these travel wall ideas are all quite simple to replicate. I hope you get a little inspiration for your own home with this post, and I'm happy to answer any questions anyone has in the comments.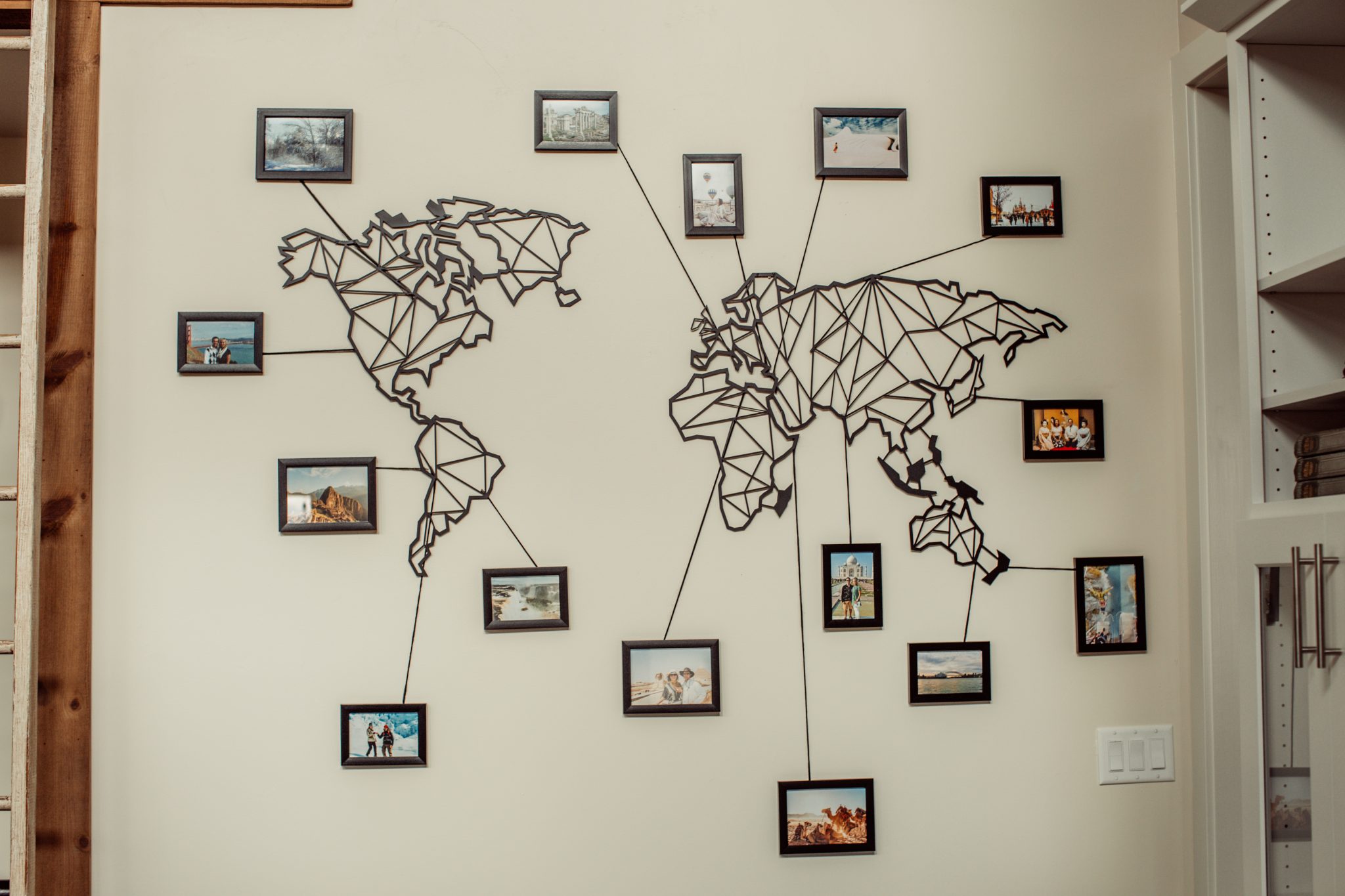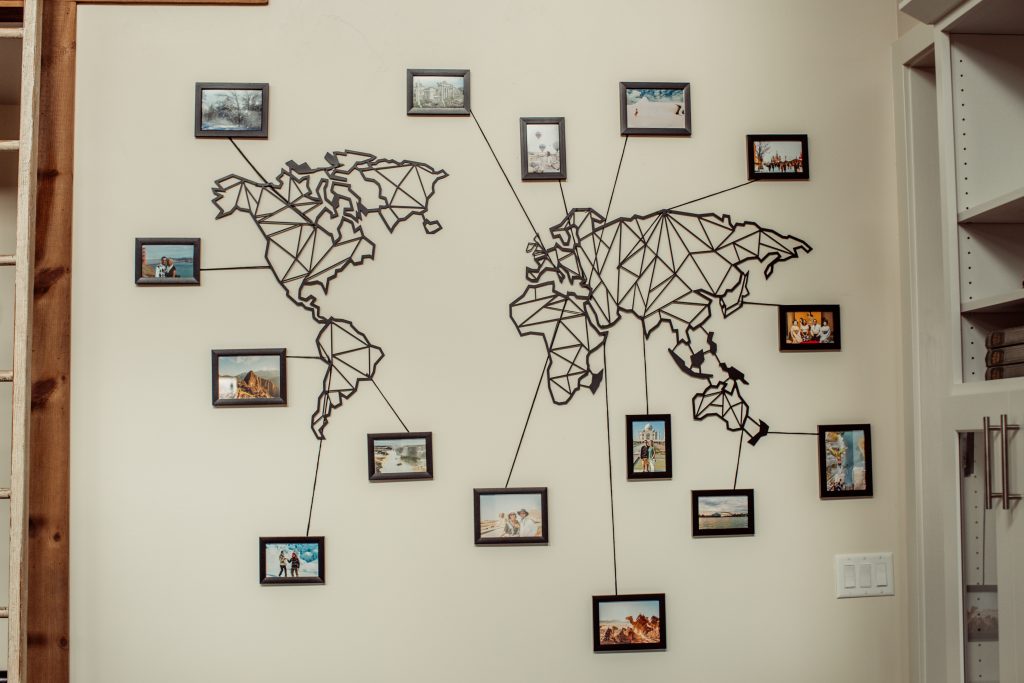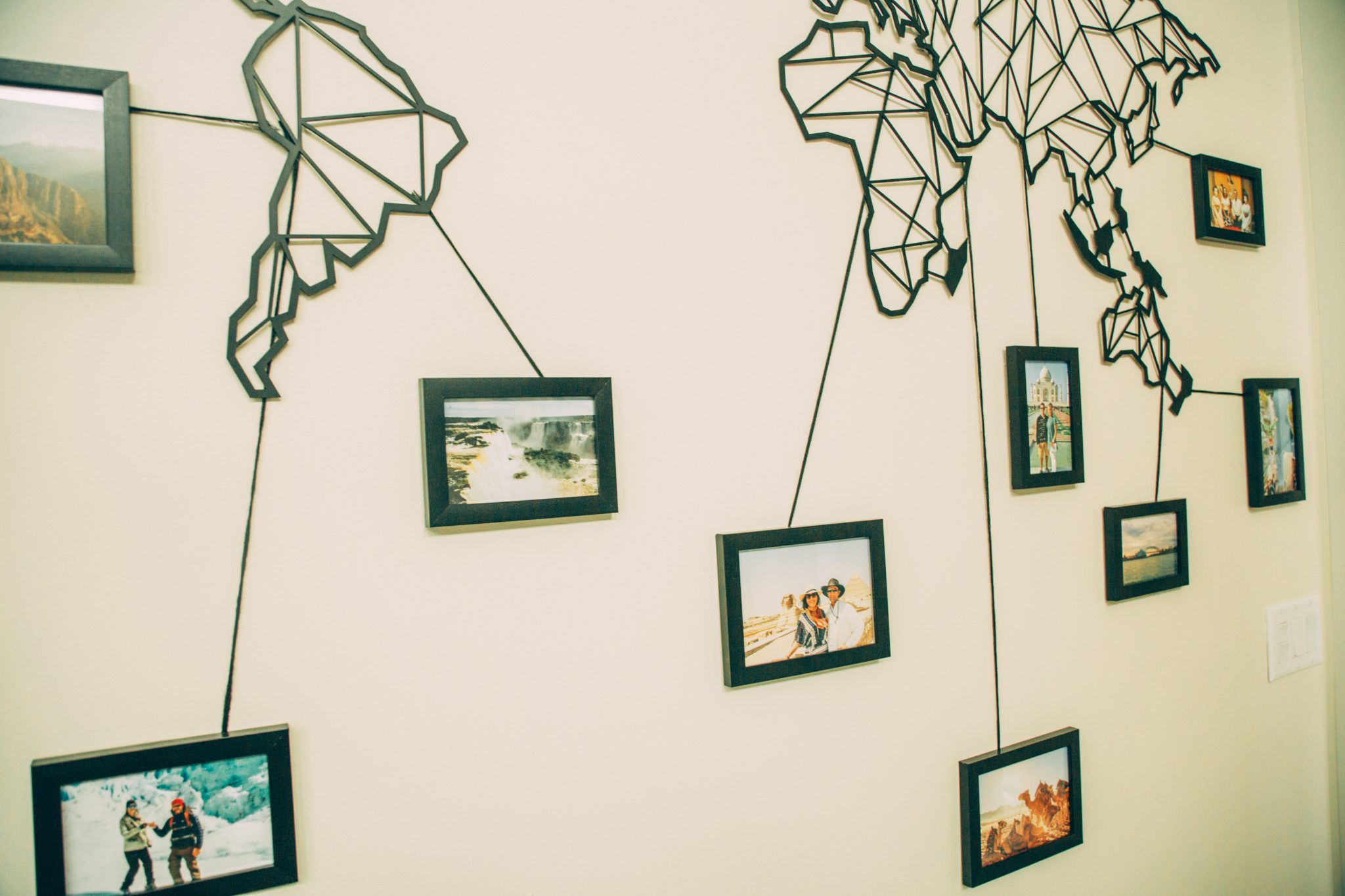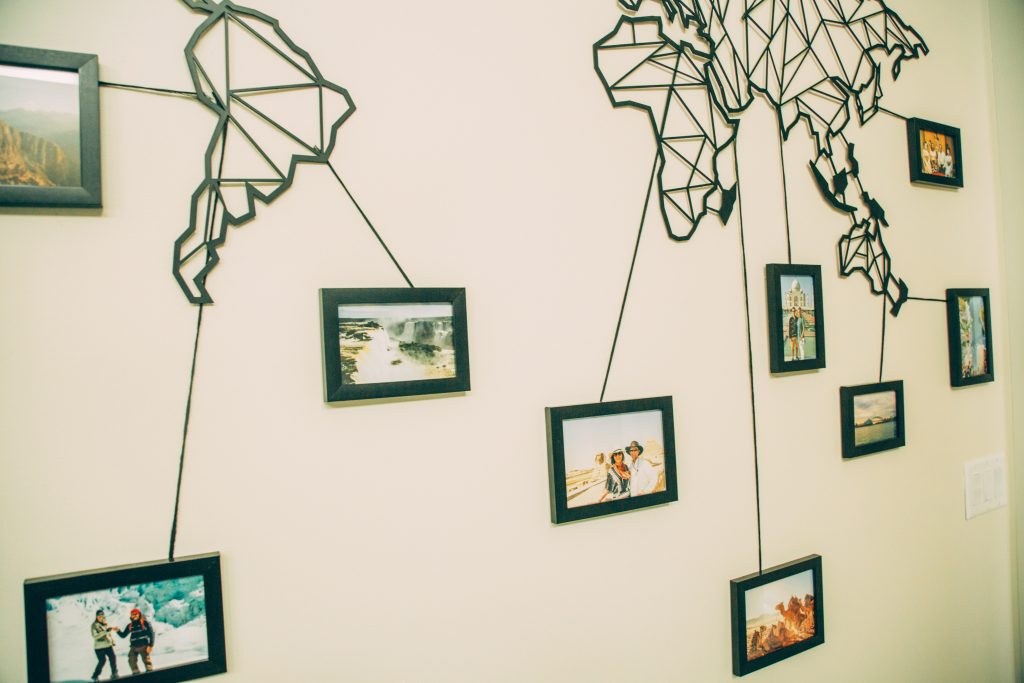 Metal World Map with Photos and Lines
---
I have wanted a travel photo wall like this in my home for years and years! I'm so excited I was finally able to bring it to life. These are all my own travel photos with lines pointing to roughly where they were taken on this world map.
Now, some of the metal maps out there will come with everything you need to recreate this wall.
This is how I did mine: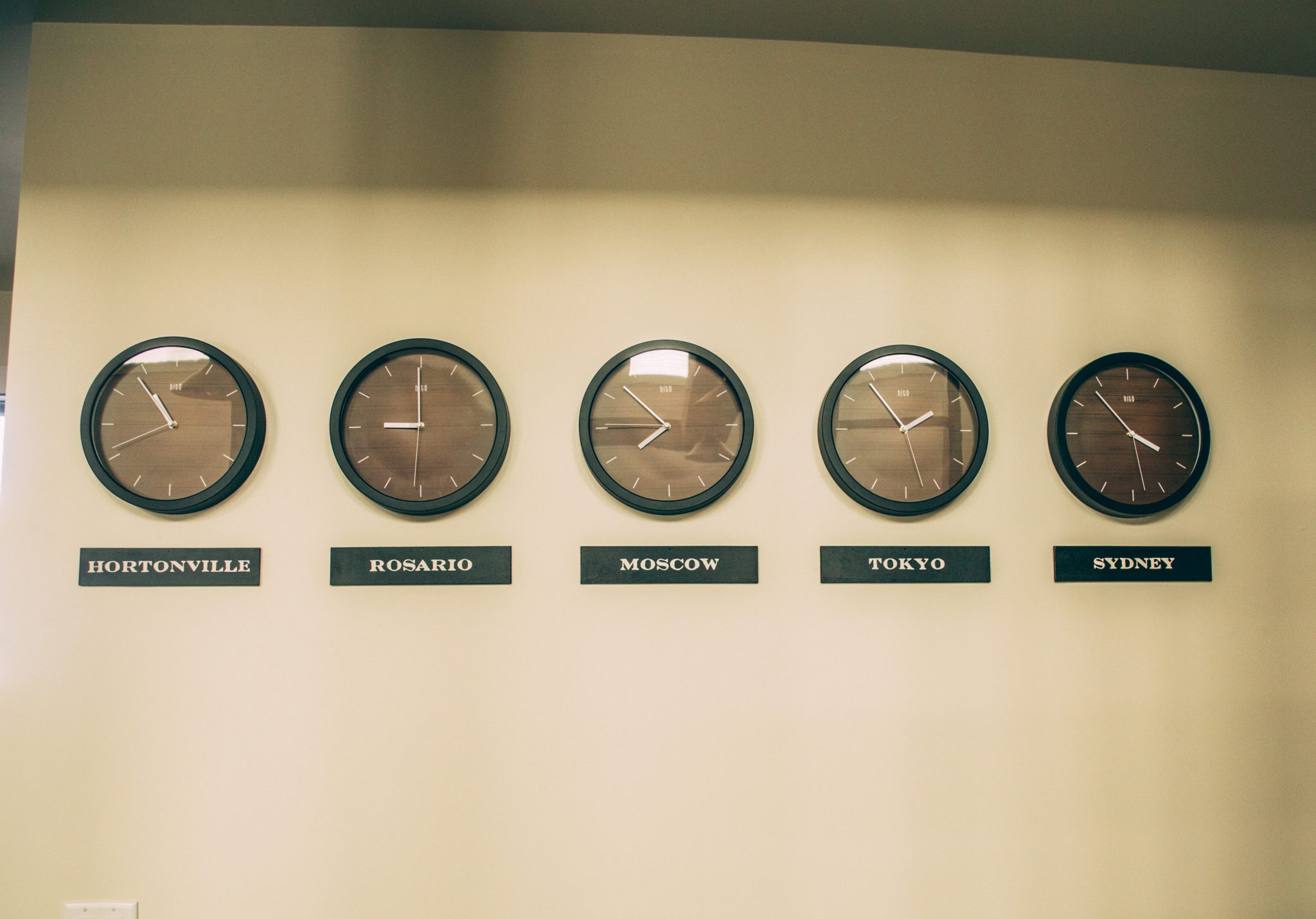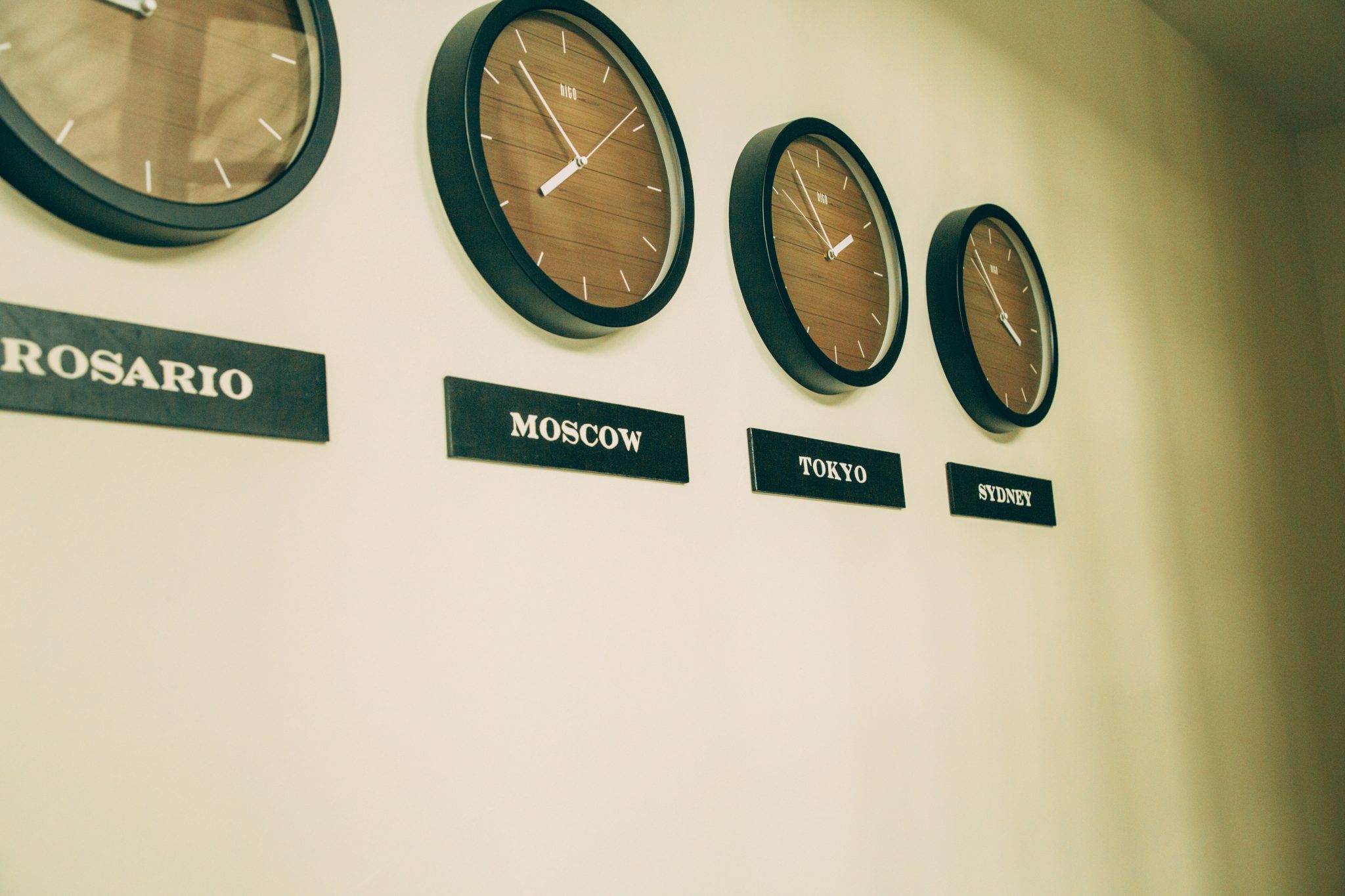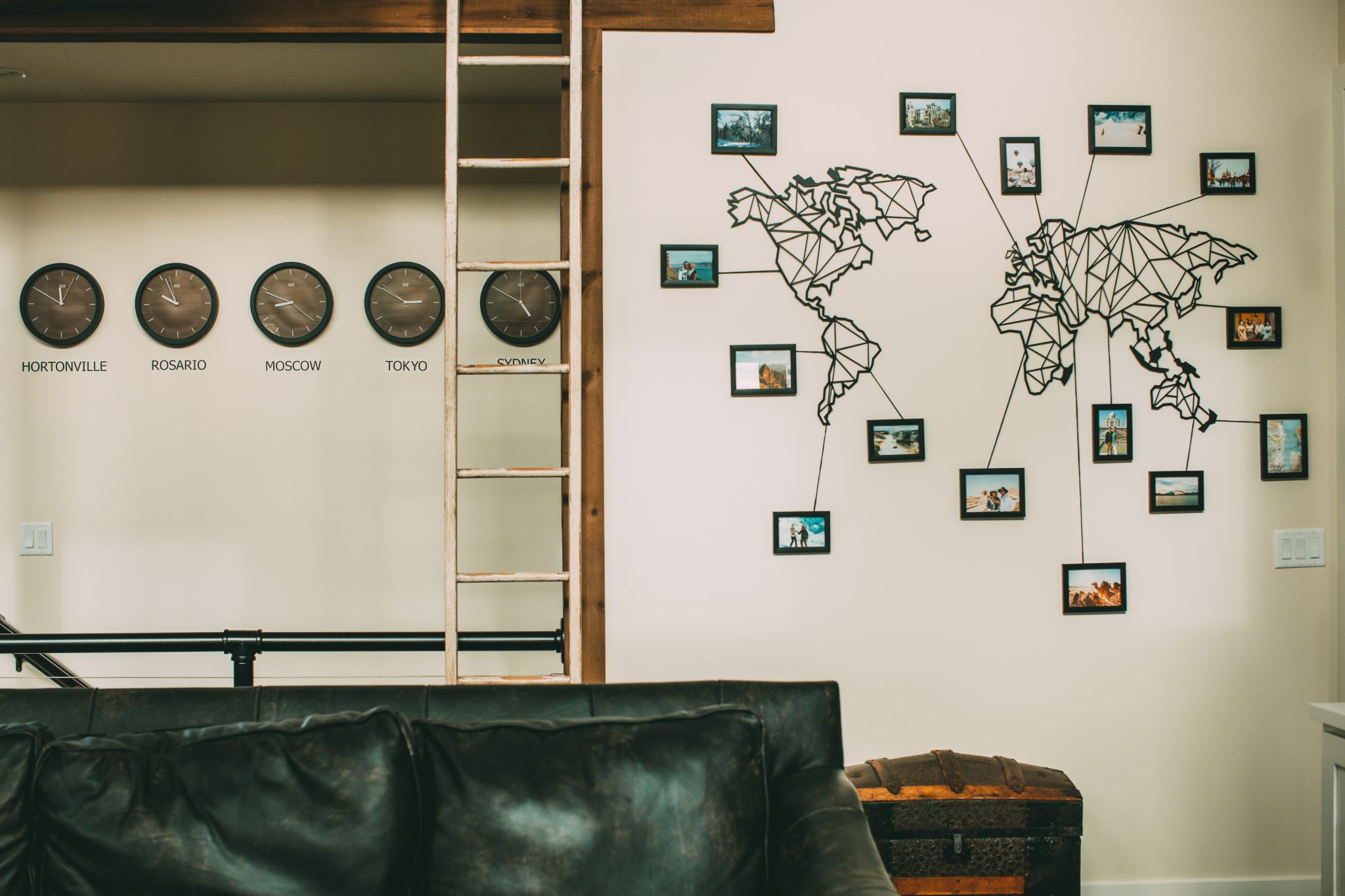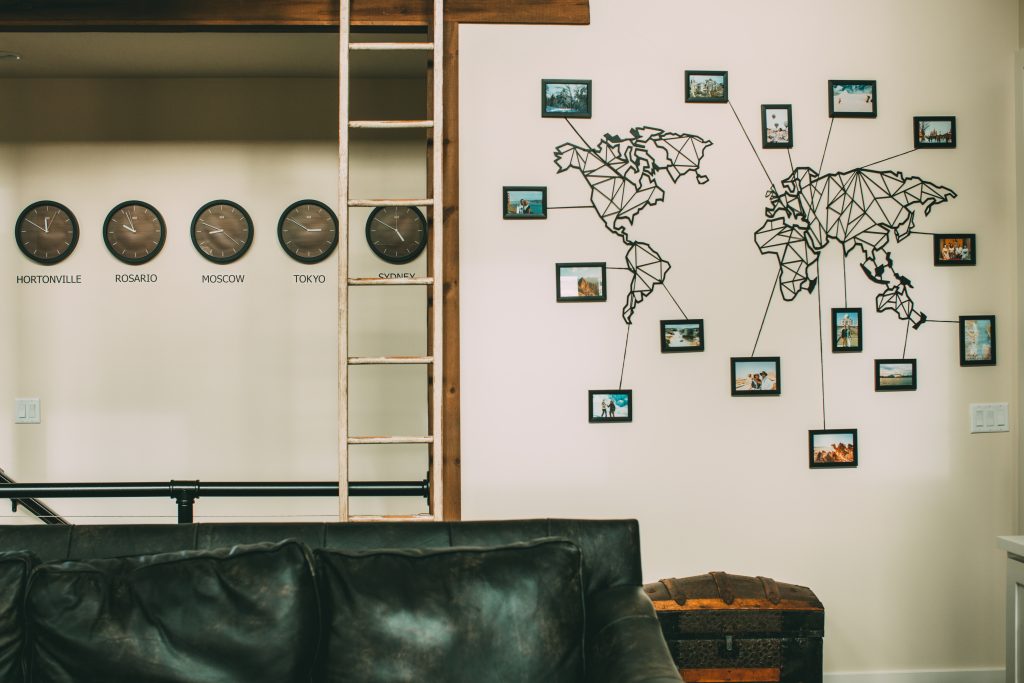 Timezone Wall
---
On the wall by the metal world map, my husband and I hung 5 clocks, with custom wooden signs under them and set them to their corresponding time zones. The cities are all cities we have lived in over the years. This is also a great idea to have in a home office!
Click to shop: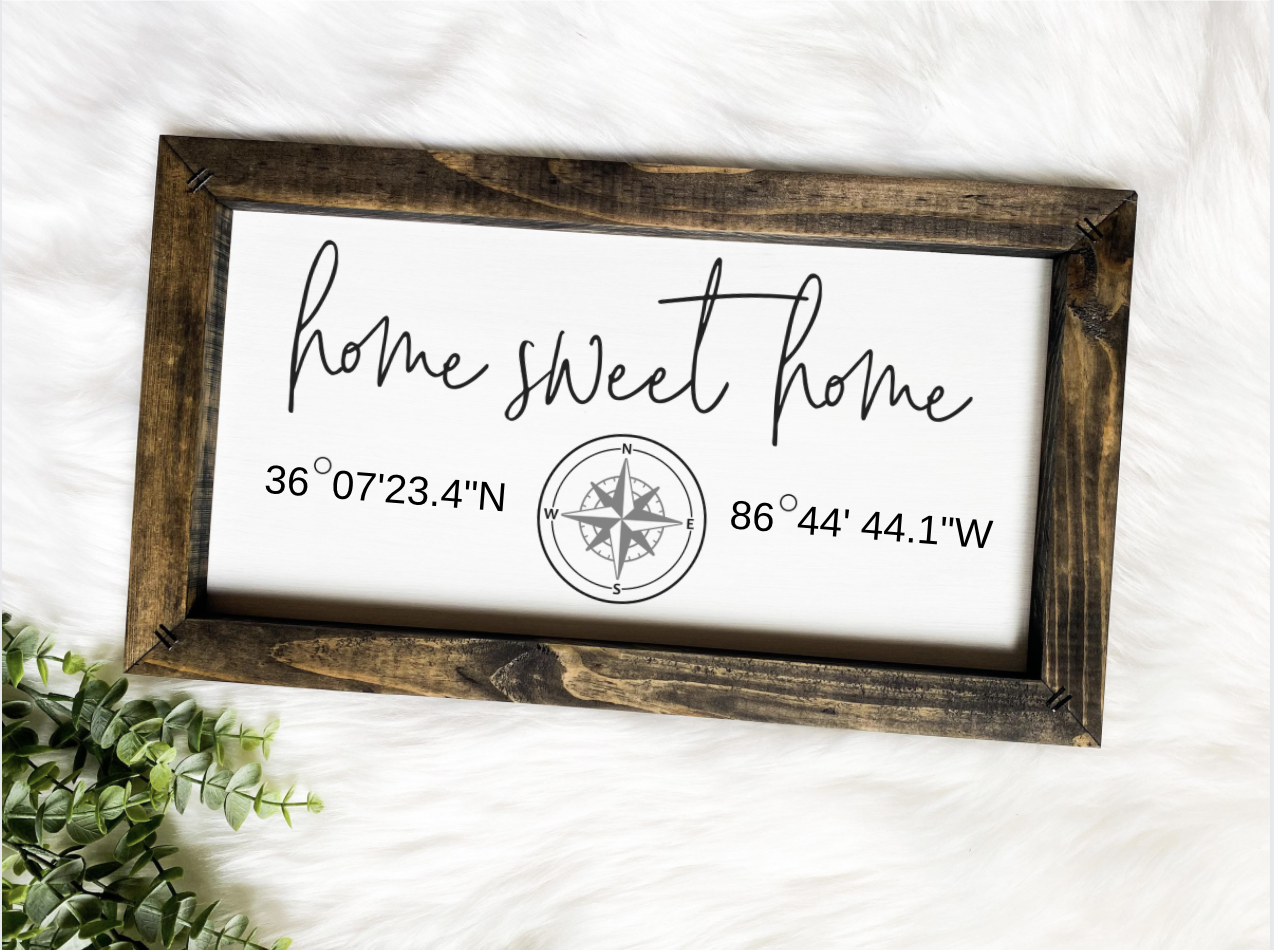 Coordinates Sign
---
I have this custom coordinates sign hanging in my kitchen. I used our home coordinates and then Route32Designs (a fantastic Wisconsin-based shop) made me the fabulous sign below. Now, the one below isn't the exact one I have, I wasn't comfortable putting my home coordinates on the internet, but it does look just like this one!
You could use any coordinates you like too! You could use a favorite city you visited or had lived in instead.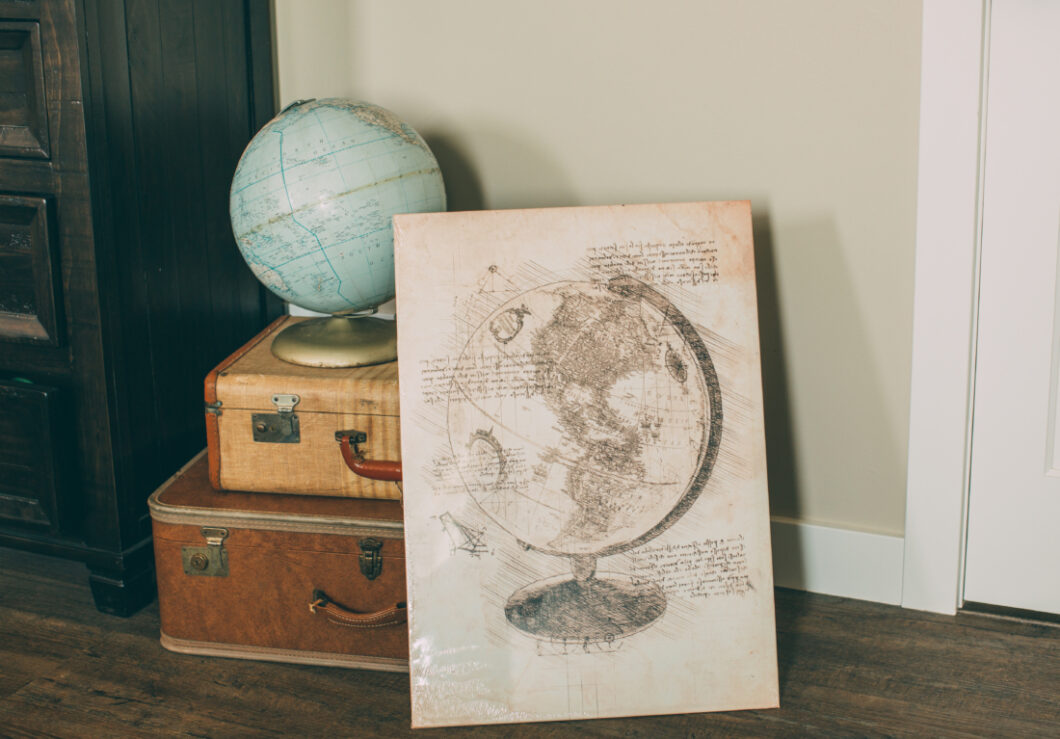 Map Poster
---
A super-easy way to get some travel decor on your walls is to simply hang a map or a metal map poster. I have the metal map poster below from Displate and it is so easy to hang! You literally just peel the paper back off the magnet it comes with and stick it to your wall, then the poster sticks to the magnet – no nails required!
How to Display Travel Photos Around a World Map with Lines
Displaying travel photos around a metal world map with lines pointing to the destination where the photo was taken.

Prep Time 5 minutes

Active Time 45 minutes

Total Time 50 minutes

Difficulty Easy
Instructions
Cut yarn strips to a longer length than needed.
Secure one end of yarn to map using a magnet.
Measure how far you would like the photo from the map and mark with a pencil.
Nail picture hanging nail to pencil mark
Secure other end of the yarn to photo frame by tying to hanging hook on the back of the frame
Cut any access yarn.
Hang the photo frame on the nail.
Continue for all photos.
Recommended Products
As an Amazon Associate and member of other affiliate programs, I earn from qualifying purchases.

If this isn't enough travel-themed decor for you, check out my World Map Gift Ideas post, next!
I'm happy to answer any questions anyone has about these travel wall decor ideas in the comments!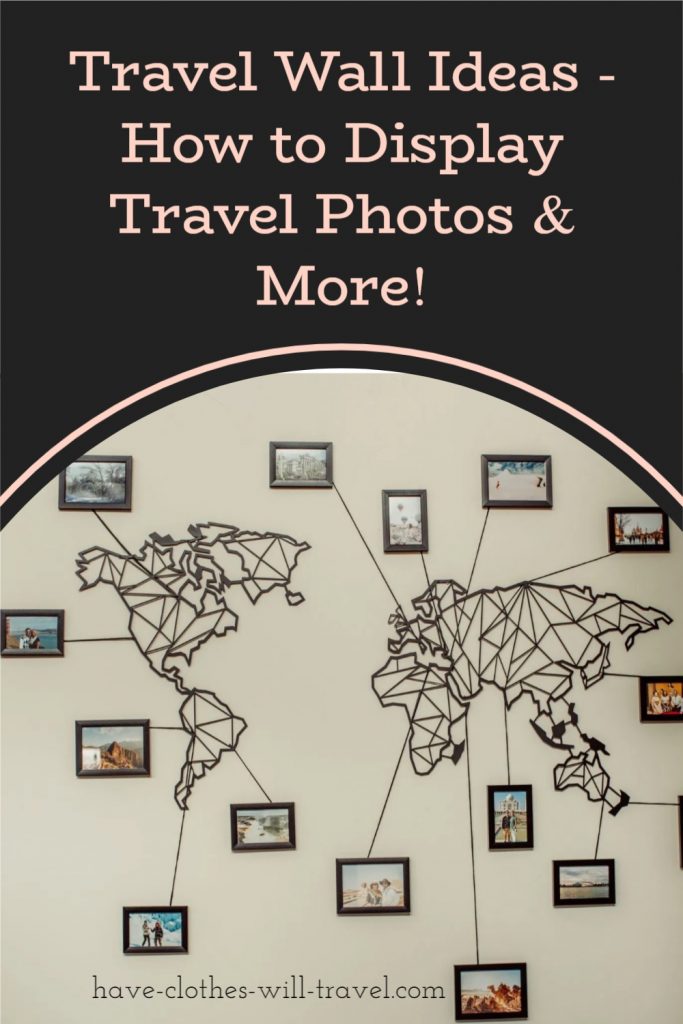 *Disclosure: some of these links are affiliate links. Meaning, if you click a link and make a purchase, Have Clothes, Will Travel gets a very small commission at no extra cost to you. Thank you for supporting the brands that make this blog possible!