18 Unique World Map Gift Ideas That Are Less Than $100
This gift guide is for the travelers in your life who love map-themed things! I am one of those travelers who can't get enough of maps and globes. I'm in the process of decorating my home with a world map theme, and I've found some really cool things I wanted to share.
I'm not limiting this list to just world map home decor, though, as I also have a pretty impressive selection of map-themed clothing and accessories and office supplies too!
*I'm also hosting a $100 gift card giveaway to Etsy at the end of this blog post – so you can do some map-themed shopping of your own! A lot of the items listed below are from Etsy and they're all less than $100.
So, without further ado, here are 18 world map gift ideas for the travelers in your life that are all less than $100!
*Disclosure: some of these links are affiliate links. Meaning, if you click a link and make a purchase, Have Clothes, Will Travel gets a very small commission at no extra cost to you. Thank you for supporting the brands that make this blog possible!
18 World Map Gift Ideas for Travelers That Are All Less Than $100
1.) World Map Wallet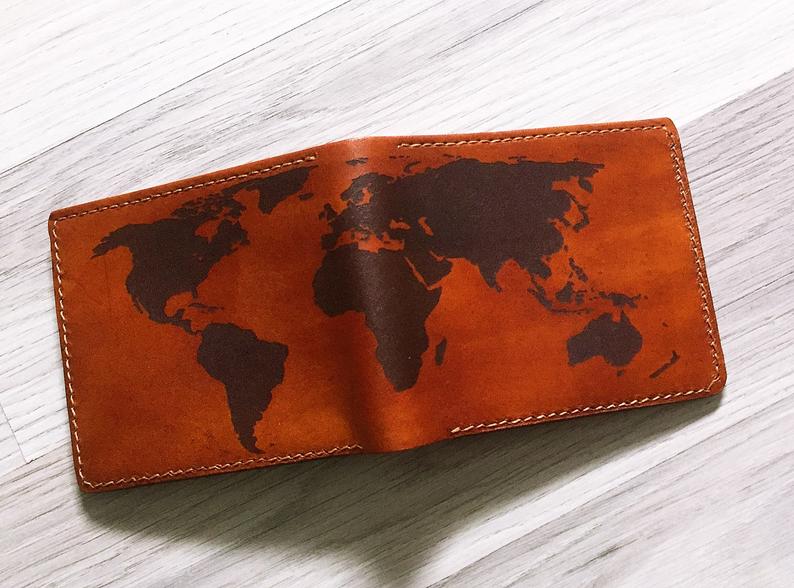 This world map wallet can be customized too for an extra special personal touch! And don't worry, there are plenty of map wallet and map clutches for the ladies to choose from too!
2.) World Map Money Jar
Sticking with the money theme… traveling requires saving and budgeting. And what better way to make that a little more fun than with a travel-themed money jar? This is a gallon jar if you're looking for a slightly more petite option for saving, check out this "Adventure Fund" box, here.
3.) World Map Skirt
As the proud owner of a very similar map skirt, I highly recommend this as a gift! This is one of the most-complimented clothing items in my wardrobe.
4.) World Map Earrings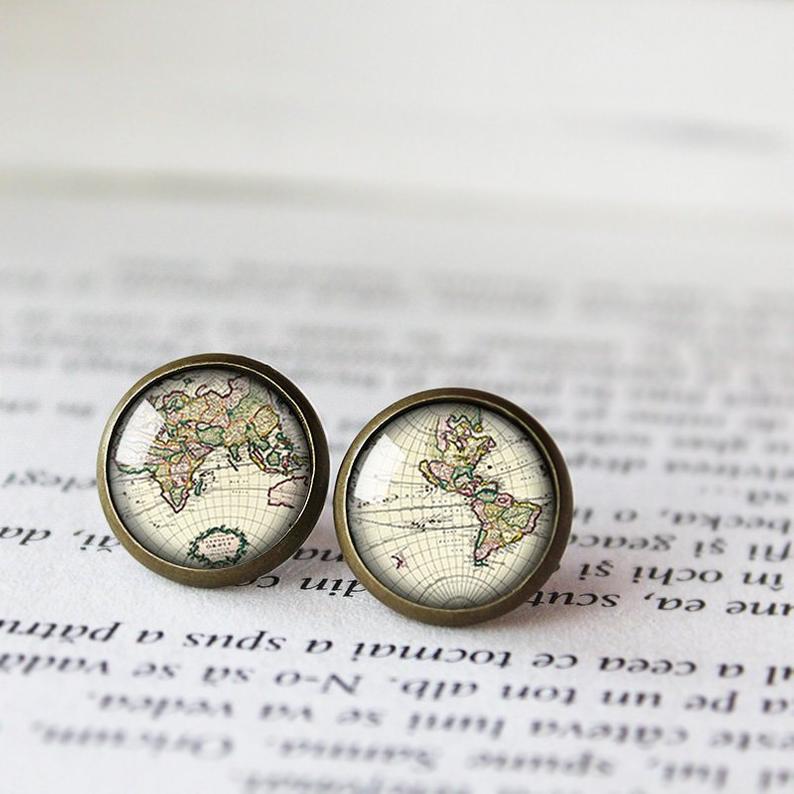 I also own these map earrings. I've had them for over 5 years now, and they're still some of my most worn pieces of jewelry.
5.) World Map Tie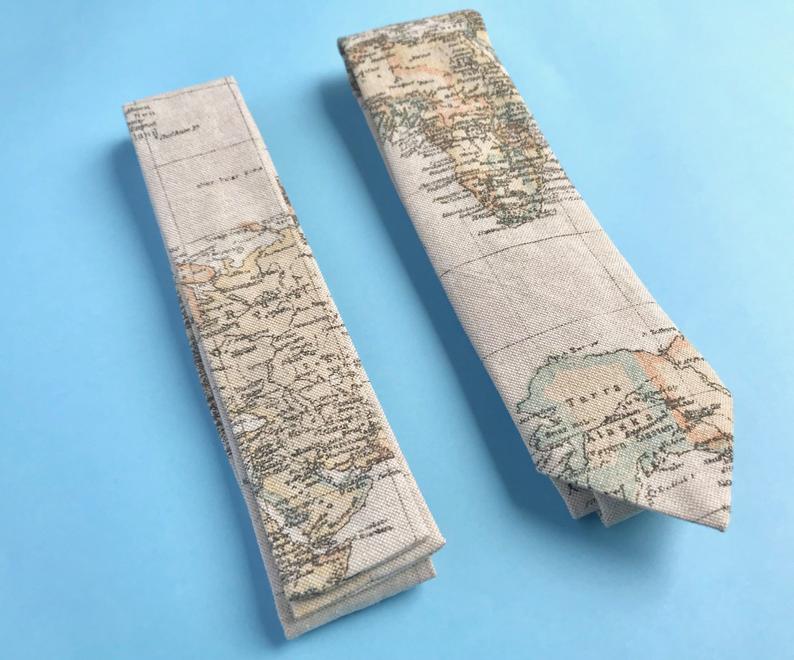 This tie is sure to be a conversation starter at the office! No two ties are alike, as Becky makes each one by hand.
6.) Custom World Map Cufflinks
And why not get some map cufflinks to go with your map tie? You can pick any two special destinations in the world to show in the cufflinks. I bought these for my husband last year, and he loves them!
7.) Scratch Off Map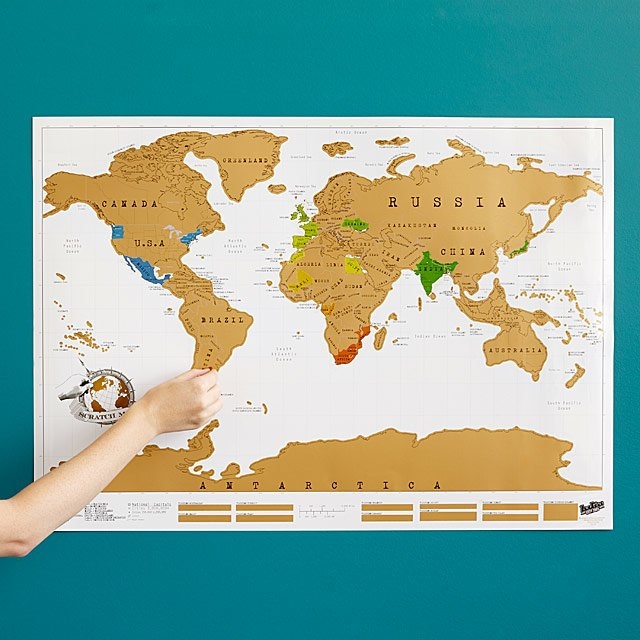 And no map-themed gift post would be complete without the ever-popular scratch-off map poster! I also received one of these as a gift years ago and absolutely love it. My husband and I both enjoy scratching off the new destinations we visit once we return home.
8.) World Map Phone Case
How cool is this world map phone case? It's handmade and it's made of real wood! I'm putting this one on my personal Christmas list…
9.) World Map Journal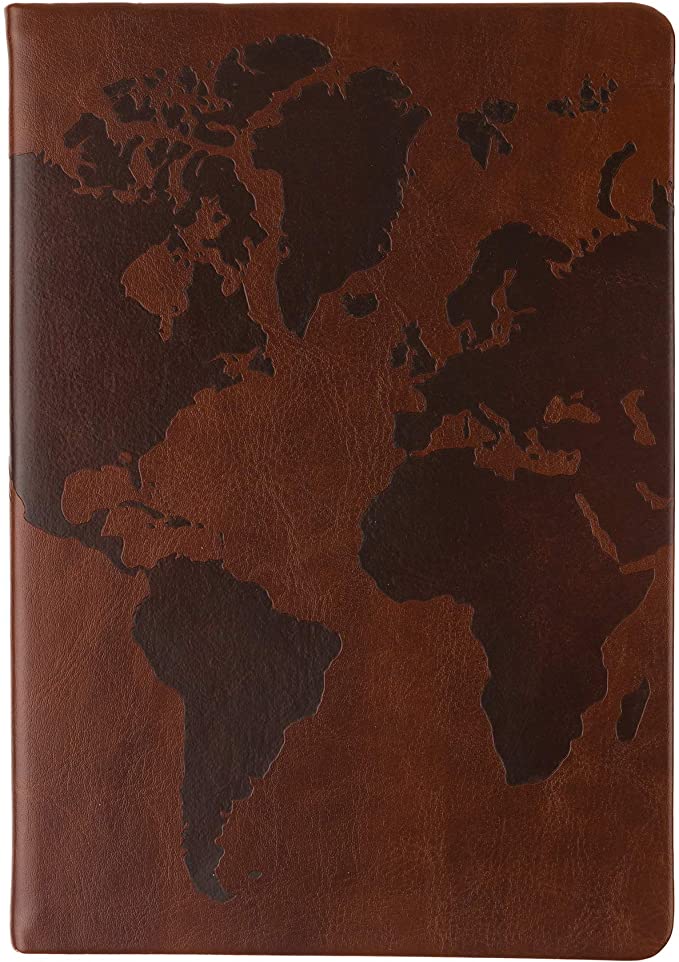 At the risk of sounding like a broken record, I also own this world map journal. It's the perfect size to put in my backpack or tote when I'm traveling. I love to be able to jot down notes when I'm on the go, so I have something to refer back to later for my blog posts.
10.) World Map Luggage Tag & Passport Holder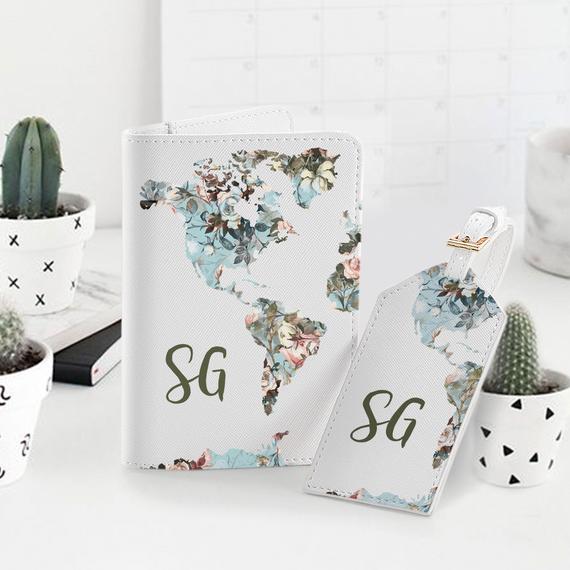 If anyone hears my husband complaining about how he doesn't know what to get me for Christmas or my birthday (which is just a couple weeks away now)… kindly nudge him in the direction of this luggage tag and passport holder set. (In white, please.) I LOVE it!
11.) Ornaments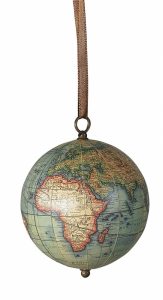 'Tis the season for ornaments after all. This is some Christmas decor I can get behind! (My mom-in-law bought this ornament for me last year for Christmas, and it is BEAUTIFUL.)
12.) Customized Location Wine Bottle Stopper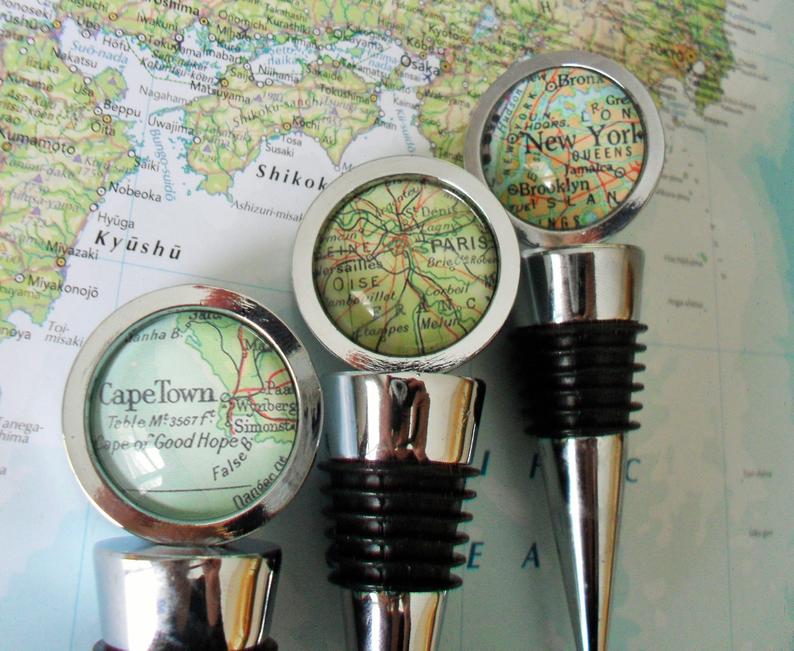 These wine bottle stoppers can be made with any location of your choice! Bonus points if you also give your special someone a bottle of their favorite vino along with it…
13.) World Map Coffee Mug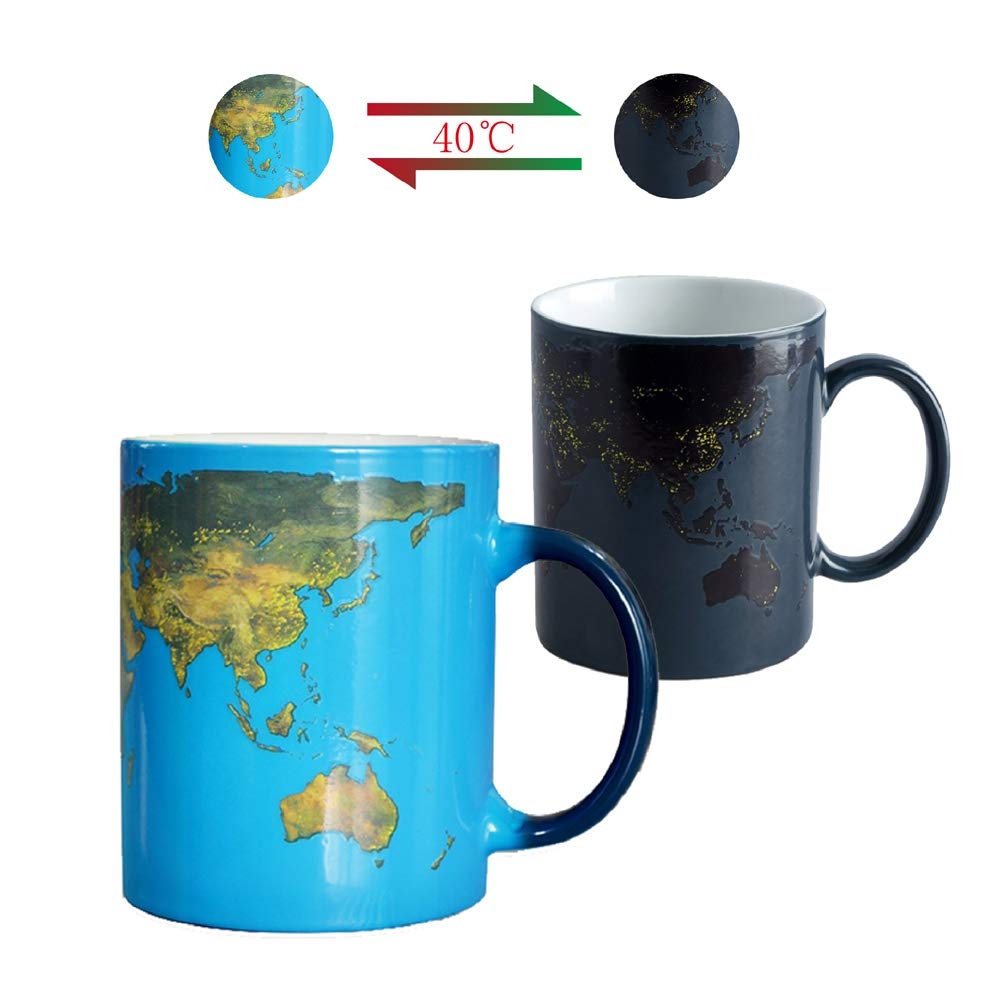 Maybe it's a little bit childish of me, but I am loving how this world map goes from dark to light as it heats up with some coffee in it! I also love how the mug depicts the city lights at night, too.
14.) World Map Coasters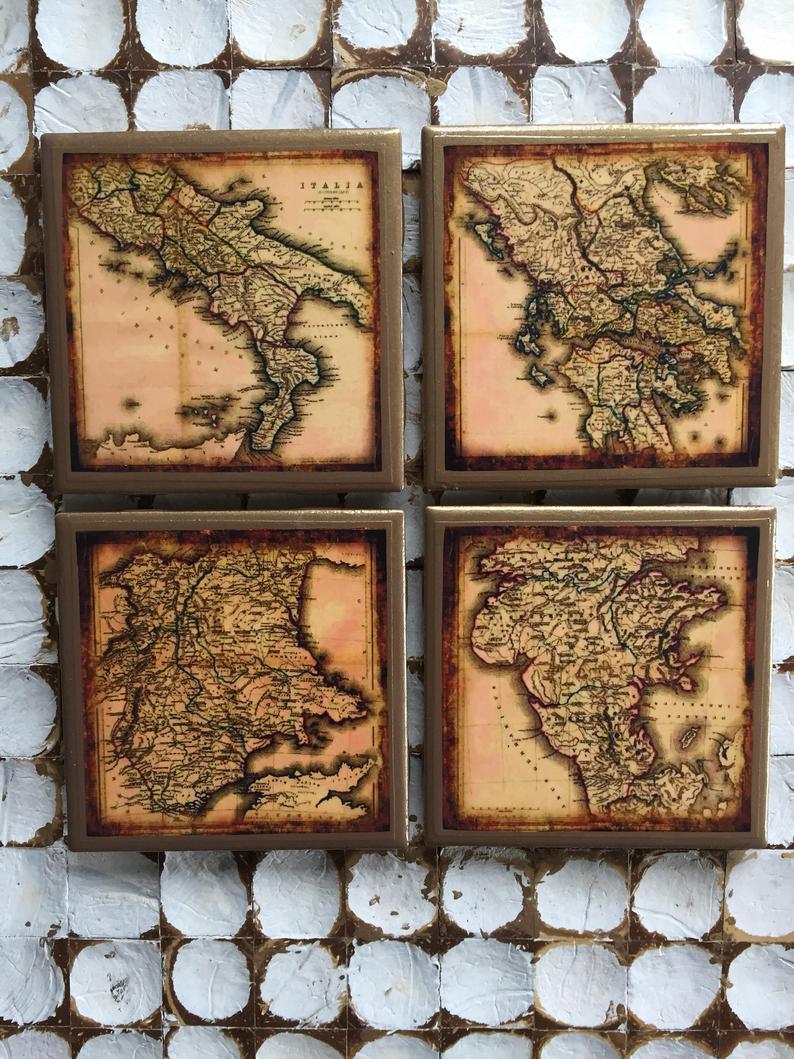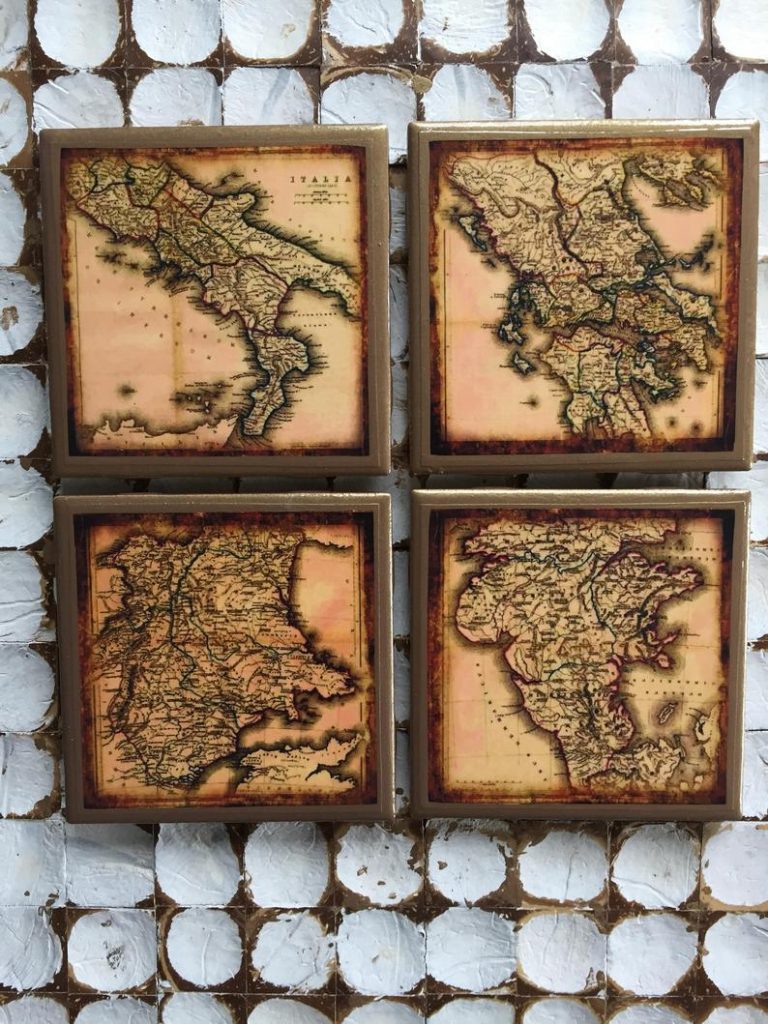 And you're going to need a coaster to set these beverages on! I have these map coasters to match my map ottoman tray (which my mother and father in law made for me!). They are super well-made and match my decor so well.
15.) World Map Duvet Cover
Ah, more stuff that I own! This duvet cover is SO soft and SO well-made. It's seriously the best purchase I've made in the home decor department so far. (FYI, though – I bought this in a king-size, which is more than $100.)
16.) Metal World Map Wall Art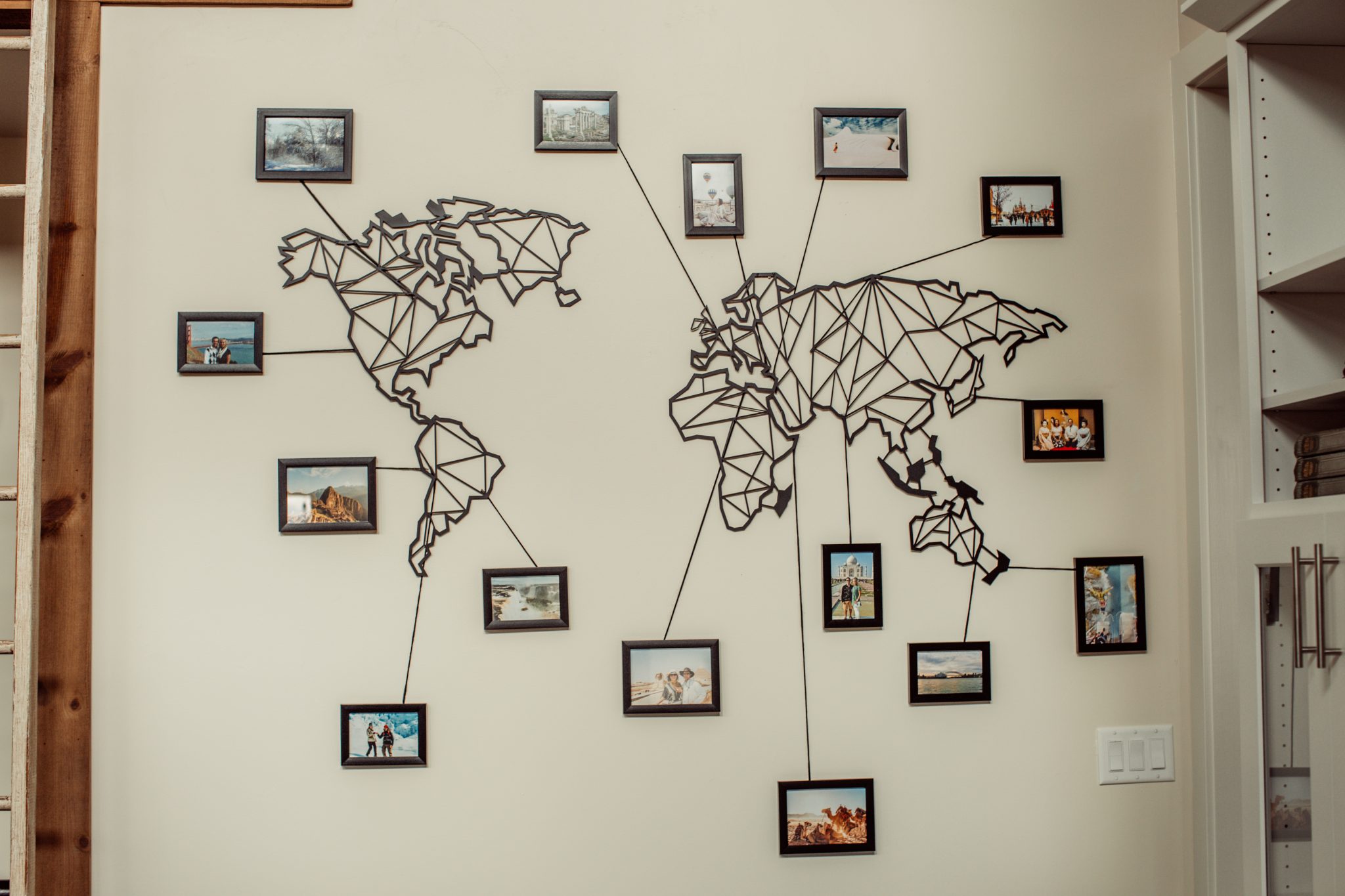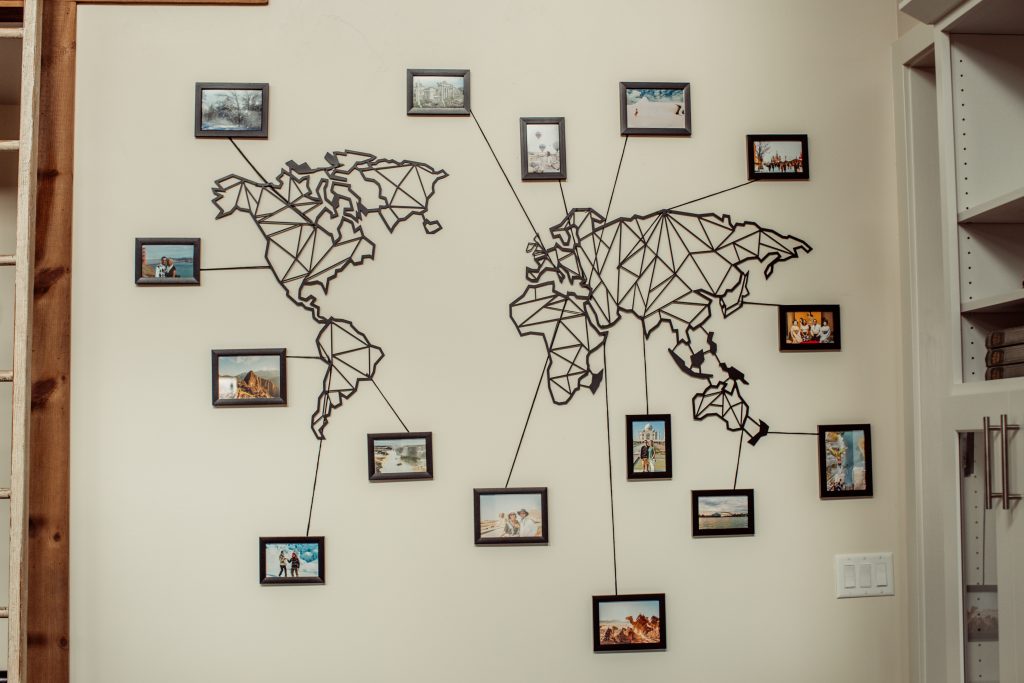 I just hung this metal world map art in my house this last week! I have been dreaming of owning something like this for years and years – and we actually have a home to hang it now! (Note, this one doesn't come with the picture frames – I used black wool and magnets to create the lines and then bought a pack of picture frames in assorted sizes.)
17.) World Map Apron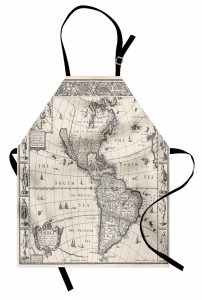 Is your traveler also a fan of cooking? They could whip up their favorite worldly-dish in this cute apron!
18.) World Map Socks
When in doubt… fun socks are always a safe bet too! My husband is also getting these to go along with his map cufflinks for Christmas this year.
Bonus: Fun travel-themed doormat!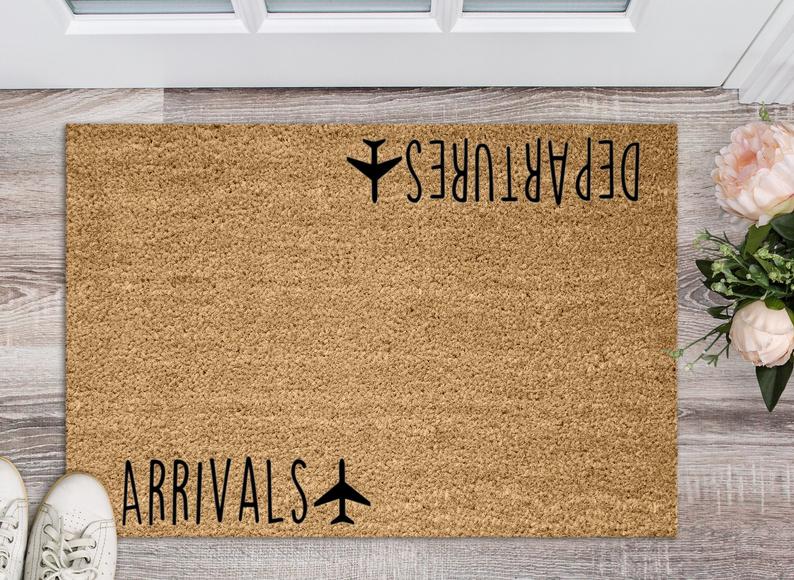 Not, world map-themed, however… I thought this welcome map was super cute too! I also have this for my front door and get so many compliments on it!
$100 Gift Card Giveaway to Etsy!
And if you'd like a little extra spending money this holiday season, be sure to enter my $100 gift card giveaway to Etsy below. Etsy is a website that features all handmade or vintage items from independent sellers around the world. They're the best for finding unique and meaningful holiday gifts! (Most of the items from this world map gift guide are from Etsy.)
*This giveaway is open worldwide, but gift cards are only available in USD, CAD, EUR, GBP and AUD.
Congratulations to Alex W. for winning m $100 Etsy gift card giveaway! Thank you to everyone who entered!
*Disclosure: some of these links are affiliate links. Meaning, if you click a link and make a purchase, Have Clothes, Will Travel gets a very small commission at no extra cost to you. Thank you for supporting the brands that make this blog possible! I am also a participant in the Amazon Services LLC Associates Program, an affiliate advertising program designed to provide a means for us to earn fees by linking to Amazon.com and affiliated sites.