Traveling to Turks and Caicos During COVID-19 – What to Know Before You Go
Attention!
As of May 1, 2022
Visitors and residents will no longer be required to:
Apply for Travel Authorisation
Provide evidence of a negative COVID-19 test prior to arrival
Complete a health screening questionnaire
Present evidence of travel insurance which covers COVID-19 medical costs and full hospitalization, doctors' visits, prescriptions and air ambulance.
Wear masks/face coverings
You MUST be fully vaccinated to enter Turks and Caicos and provide proof of vaccination, though. Learn more about what fully vaccinated means, in the link below.
Turks and Caicos is open for tourism. The Providenciales Airport is taking international flights! However, this doesn't mean things have gone back to "normal." There are still plenty of precautions in place, and things, of course, are always changing.
My husband and I went to Turks and Caicos for our first international trip since COVID hit. We arrived at the end of January and returned this weekend (February 14, 2021). I received a landslide of questions from my Instagram stories such as, "Can US citizens even leave the US now? What kind of paperwork do you need? Are things even open? Can you eat at restaurants? Is it busy?" So, I thought it might be helpful to put a post together explaining the experience.
If you're planning on traveling to Turks and Caicos in the near future, here are a few things to know before you go to make your trip more enjoyable and safer. I'm also more than happy to answer any questions in the comments section at the end of the post.
As always, stay up-to-date on the current situation by visiting the CDC's website for current regulations and guidelines regarding COVID.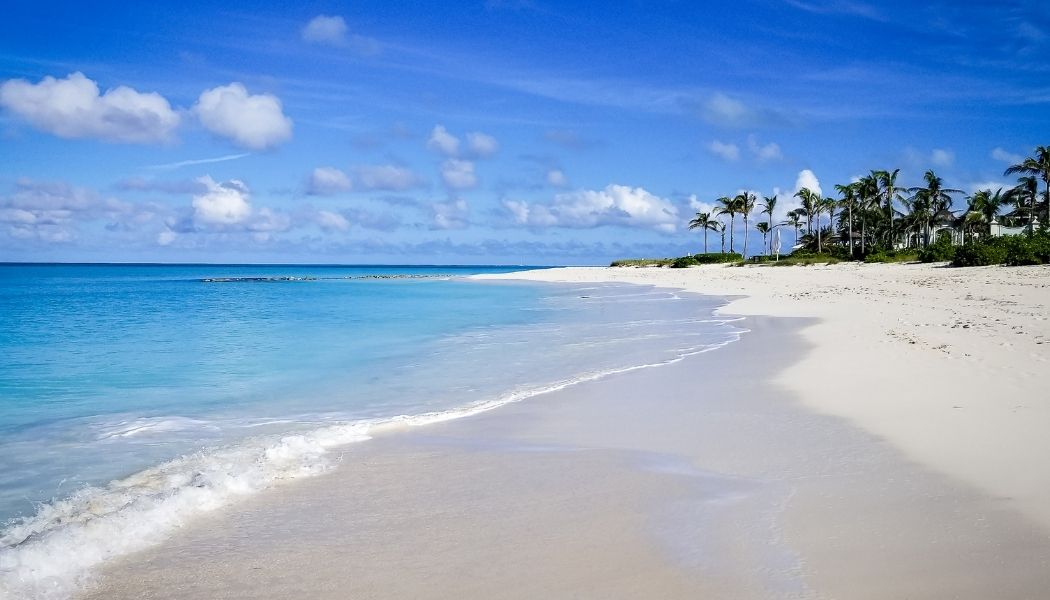 7 Things to Know Before Traveling to Turks and Caicos During COVID-19
*Disclosure: some of these links are affiliate links. Meaning, if you click a link and make a purchase, Have Clothes, Will Travel gets a very small commission at no extra cost to you. Thank you for supporting the brands that make this blog possible!
**Update as of September 2021: All visitors 18 years of age and older must be fully vaccinated. This is in addition to all other requirements below. Check out Visit TCI for additional information.
1.) You will need to obtain a travel pre-authorization certification via the TCI Assured Portal.
What this means is:
*You will need a negative COVID-19 test result (in addition to being vaccinated). This test must be taken within 3 days prior to your travel to Turks. Children under the age of 2 are excluded from this requirement. The types of tests that are accepted:
Reverse Transcription Polymerase Chain Reaction tests (RT-PCR).
Nucleic Acid Amplification tests (NAA).
RNA or molecular tests.
Antigen tests completed via nasopharyngeal swab.

(Self-administered home tests are NOT accepted.)
The lab that performs the test must be accredited. Please find a list of acceptable labs near you by clicking here.
*Travel insurance that covers COVID-19 medical costs and full hospitalization, doctors' visits, prescriptions and air ambulance.
I used Squaremouth to find our insurance policy, as it is the only site that currently lets you filter travel insurance policies for COVID-19 coverage. (I ended up buying the Trawick International Safe Travels Single Trip Insurance Policy.) You can enter your info in the widget below to see which policies are available or click here.
*UPDATE: All tourists over the age of 18 must also be fully vaccinated now.
*A completed online health screening questionnaire.
This is done when you begin uploading your documents to the TCI Assured Portal. It's easy and only took a few minutes to do.
Once you upload all of these documents, you'll get your certification. It honestly only took us about a half-hour to get ours back! (Although, we were talking to some locals that said it took a couple days before they got theirs.)
Click here, to apply for your travel pre-authorization. (Only do this once you have your negative COVID test and insurance policy.)
Then, you will need to print all of these documents and have them ready to go for your flight to Turks and Caicos. Here is your MUST print/bring list:
Travel Authorization Form
Negative COVID Test
Travel Insurance Form
COVID Vaccine Card
You will need these documents for EACH person who is traveling to Turks and Caicos. (I witnessed a man miss his connection flight to Turks and Caicos because he had left his printed Negative COVID Test at the check-in counter. ALWAYS make sure to have these documents on you when flying to Turks and Caicos.)
2.) You do not need to quarantine
Once you arrive to Turks and Caicos you do NOT need to quarantine.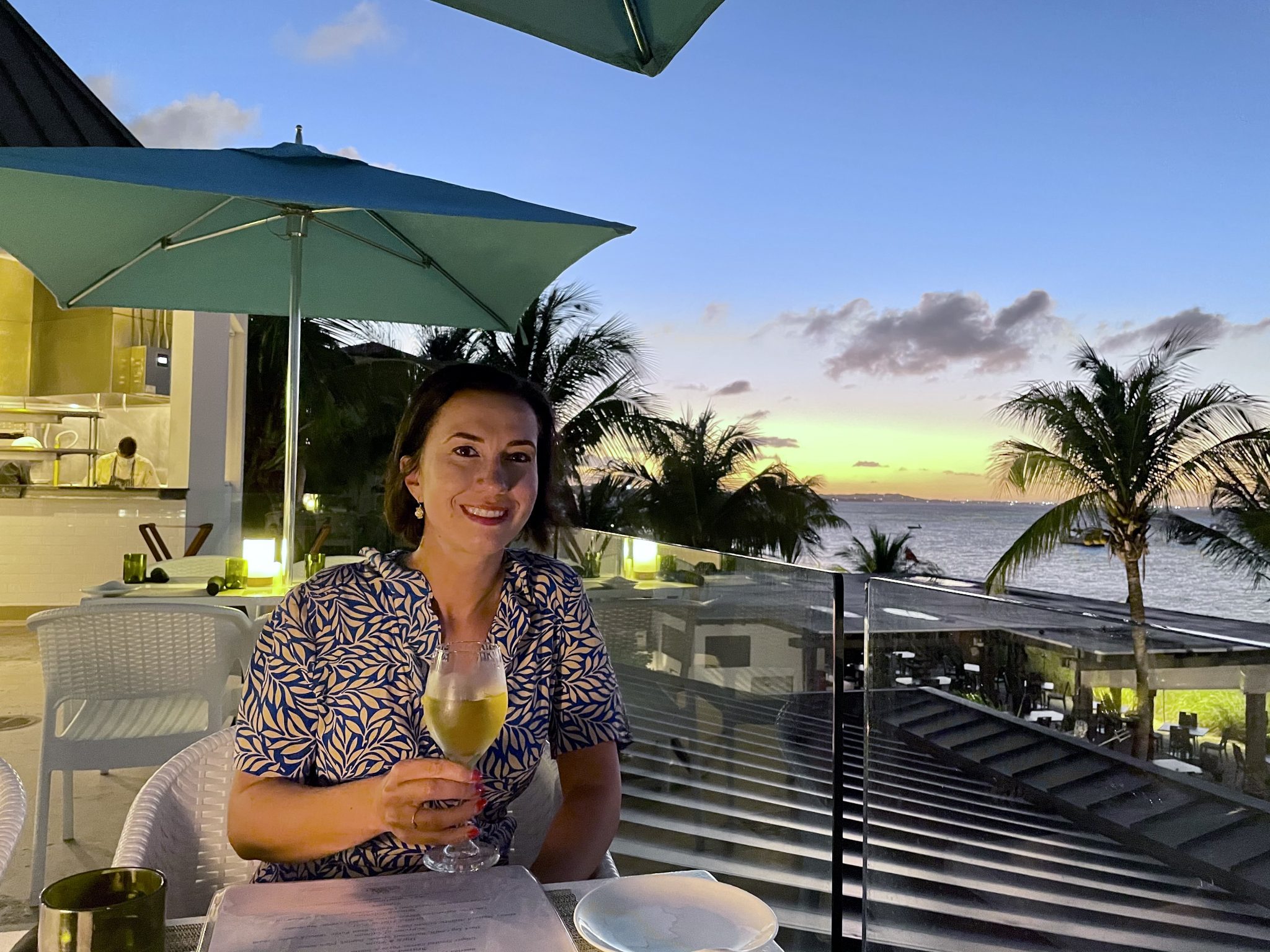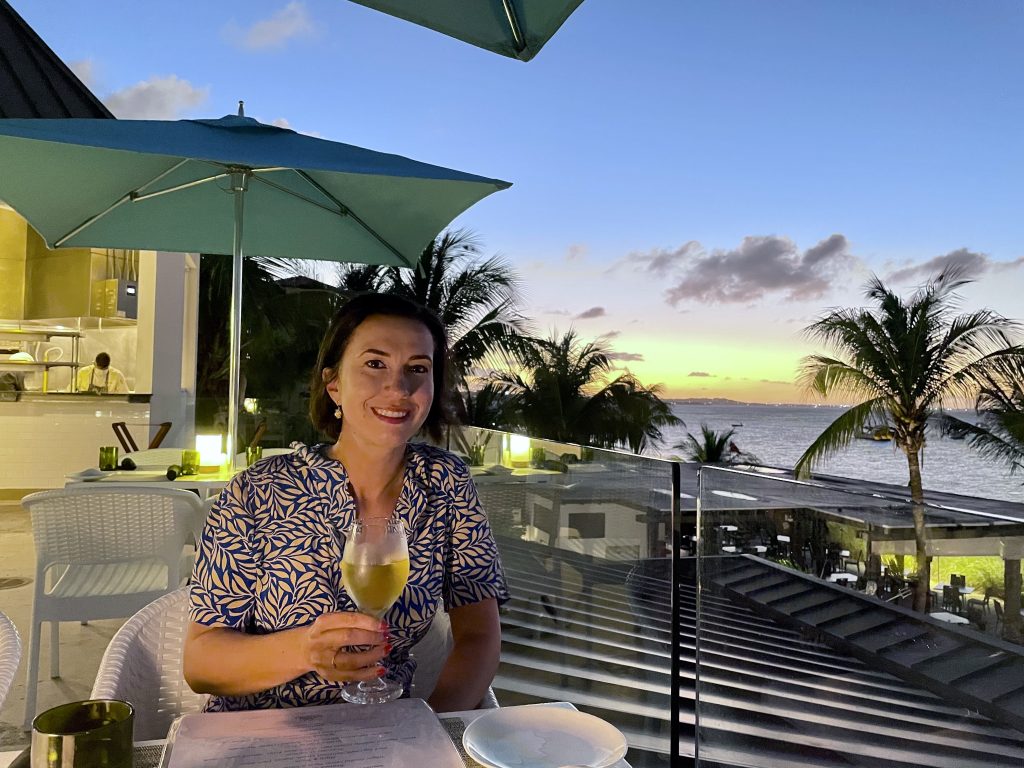 3.) UPDATE: This is no longer applicable as of March 2022. Restaurants & bars are opening at normal capacity now. Restaurants and businesses are open at 80% normal capacity (currently, no curfews in place),
This changes RAPIDLY. Be ready to roll with the changes if you're visiting Turks and Caicos amidst COVID.
This is currently what's happening. I recommend following Visit TCI for the latest updates.
Need a place to stay in Turks & Caicos? Click here for a list of hotels & resorts, and click here for villa rentals.
4.) Masks are required in all indoor public places
The mask mandate in Turks and Caicos has been extended through March 31, 2022.
Any time you enter a business, taxi, etc. you WILL need a face mask. I packed both disposable masks and cloth masks.
Most taxis and businesses will also require you to use hand sanitizer before you enter. Almost all will provide this for you, but I kept a pocket-sized sanitizer on me always, just in case.
5.) You can travel between islands – domestic flights are operating
There are flights operating between the islands, but again, this can change. For example, we were unable to fly from Grand Turk to Salt Cay, due to a 2-week window where flights weren't going. (We took a boat instead.) And our flight from Provo to Grand Turk also was canceled (due to us being the only passengers), and we were put on a different flight that day. Again, everything is still a bit up-in-the-air… just be prepared for changes.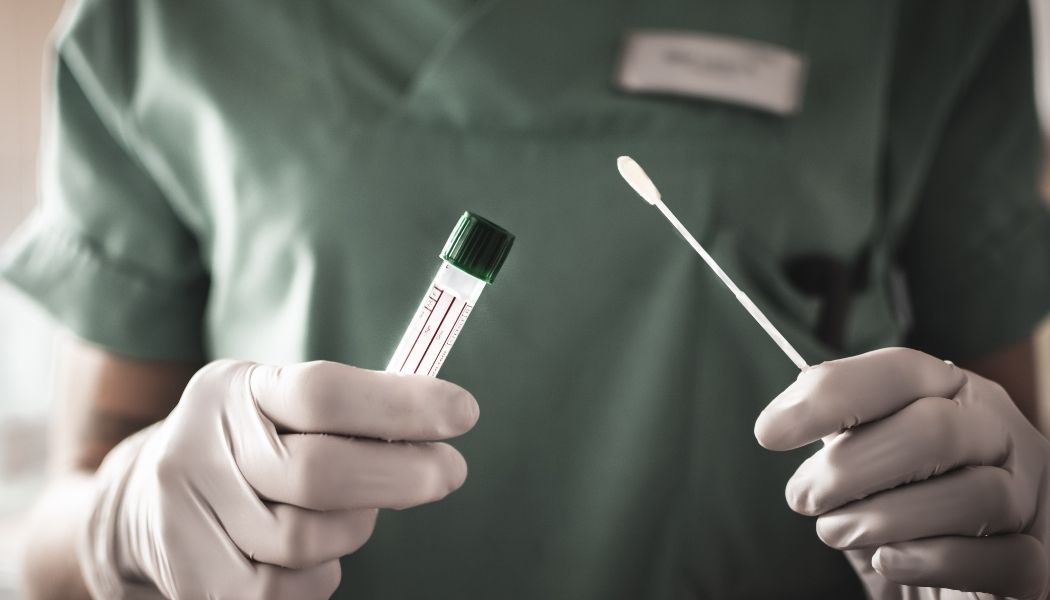 6.) US Citizens need a negative COVID test before they can return to the US
I had received comments from quite a few followers who were surprised Americans could leave the US. You can leave…however, you must test negative for COVID before you can return to the US. You will need to take a test no more than 1 day prior to your departure. (This does not need to be a PCR test – antigen test is fine.) Click here for more info.
Again, because we stayed at Beaches Turks & Caicos, we had our COVID test included in our stay. Many folks who were not staying at a resort were going to Seven Stars to take their COVID tests. (You can book your test online via Seven Stars, here. It costs $50.)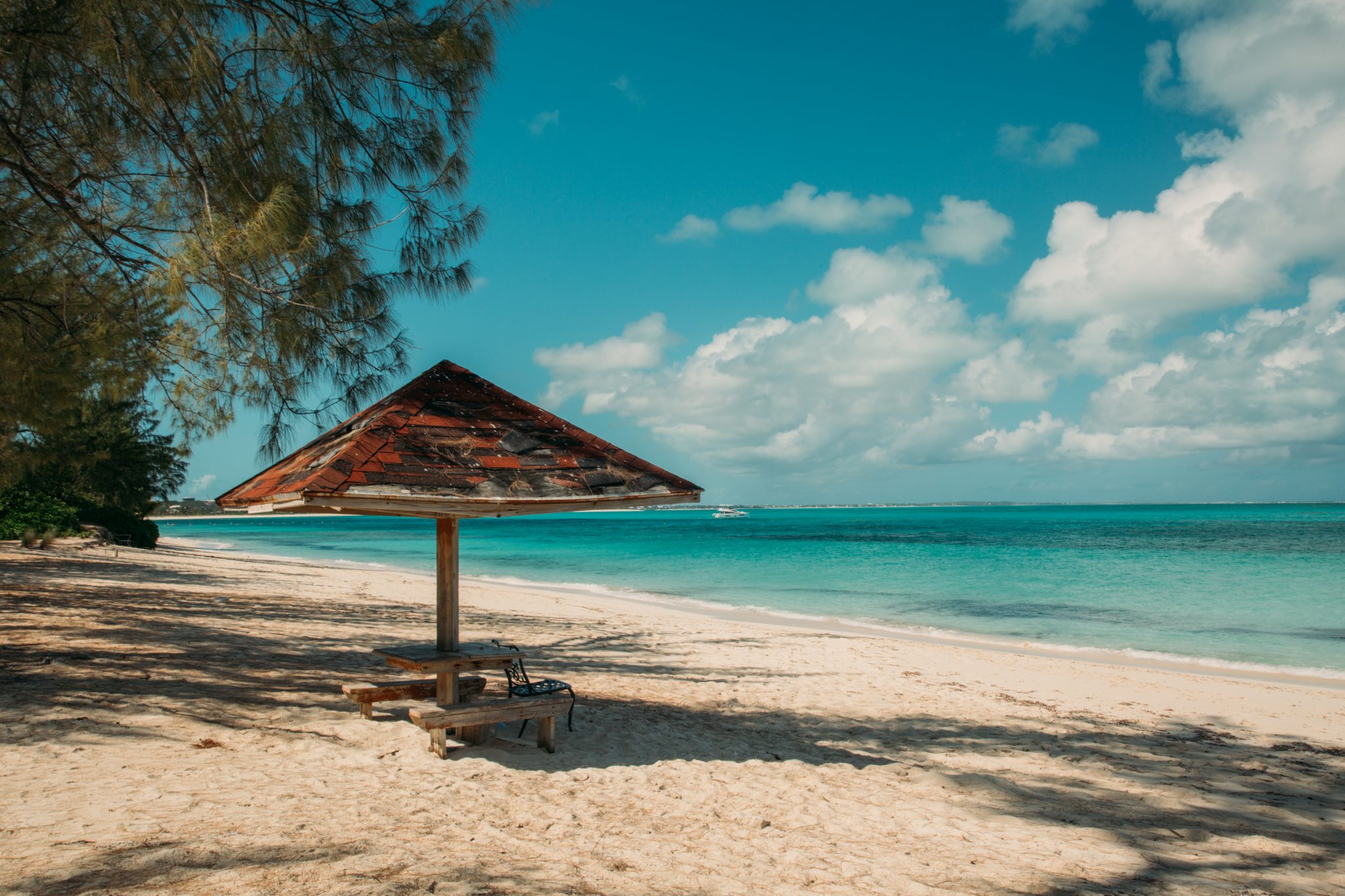 7.) There are hardly any people visiting Turks and Caicos right now
Social distancing is not difficult in Turks and Caicos right now. There are virtually no tourists. We had stayed at a hotel in Provo then Grand Turk and also Salt Cay… and we only ran into a handful of other travelers.
That being said, there were quite a few people at Beaches Turks & Caicos. It was by no means full, but there were more people here than anywhere else we had been on this vacation.
If anyone has any questions at all about traveling to Turks and Caicos, I'm happy to answer them in the comments section at the end of the post!
Using a VPN When Traveling to Turks and Caicos
---
VPN is short for "virtual private network." A VPN (like IPVanish) sets up a private connection between your device and whatever network you are connected to – so, no one can see your browsing data. It is important to use a VPN anytime you are connected to public Wifi (such as at a restaurant, resort, hotel, cafe, airport, etc.). This is because when you connect to a public network no matter where you are, you run the risk of a hacker grabbing your unencrypted data. Trust me, speaking from experience here…this can put a real damper on your trip if your banking, phone or email get hacked while you're traveling!
VPNs can also help you save on domestic flights, help you watch Netflix shows not available in the US and more! You can read more about using a VPN in my post "Why I Use a VPN When Traveling and at Home (And You Should Too)."