10 Adventurous Activities for Thrill-Seekers: Get Your Adrenaline Pumping
Are you prepared to part with the ordinary for the exceptional? The lure of thrilling activities and hair-raising adventures is just impossible to resist if you're a true thrill seeker. We will now look at some heart-pounding activities that are developed just for people who live for adventure and the thrill of the unknown. For travelers looking for an additional adrenaline boost, these sports are the stuff of dreams, from defying gravity with a daring bungee jump to conquering rough terrain on a mountain bike.
1. Bungee Jumping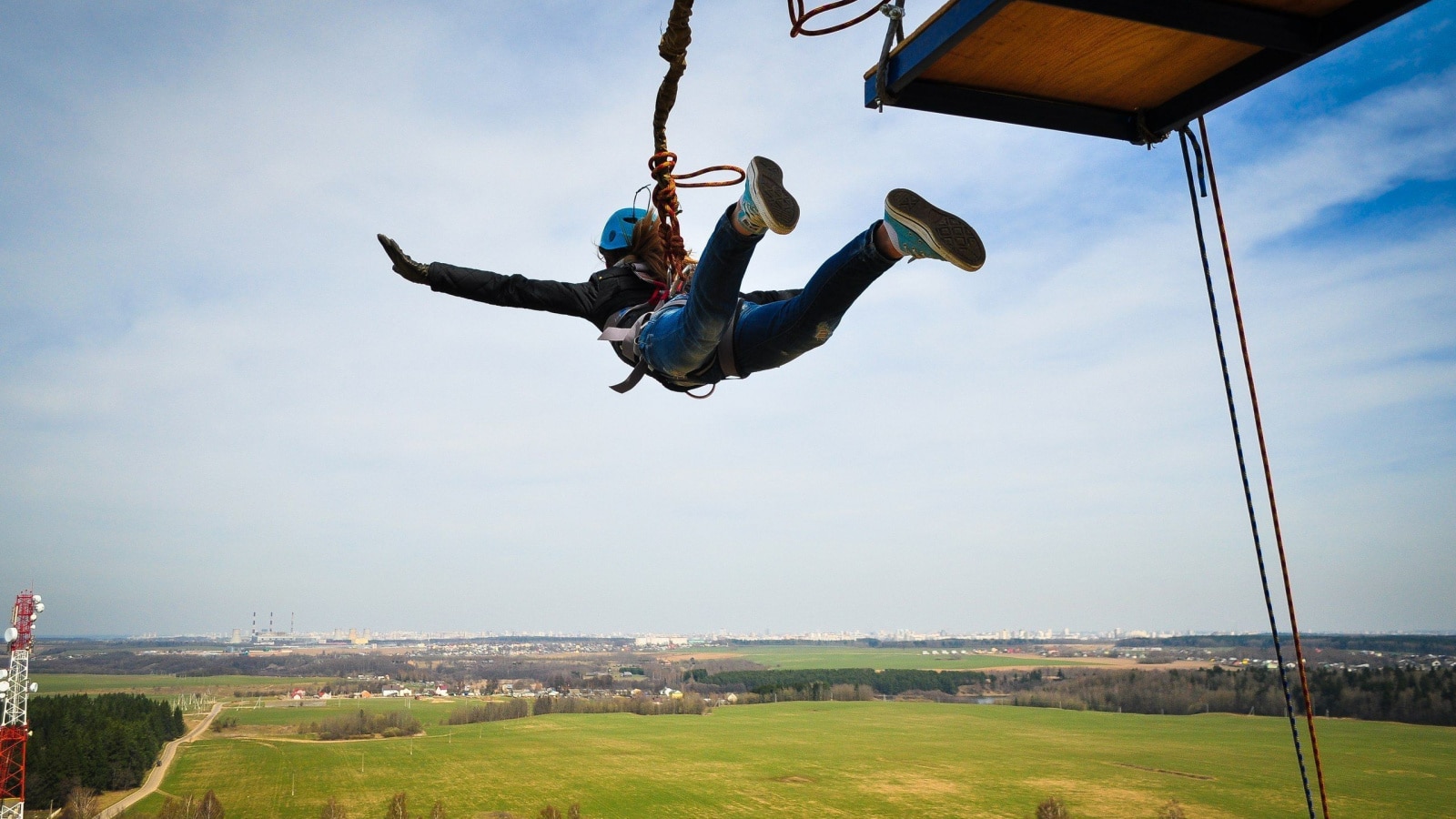 Bungee jumping is the ultimate test of courage and adrenaline rush. Participants leap from a towering height while attached to a bungee cord, experiencing a heart-pounding free fall before the cord rebounds, propelling them back upwards. The breathtaking sensation of freefall combined with the exhilaration of rebounding creates an unforgettable thrill that leaves participants with an indescribable feeling of accomplishment.
2. Mountain Biking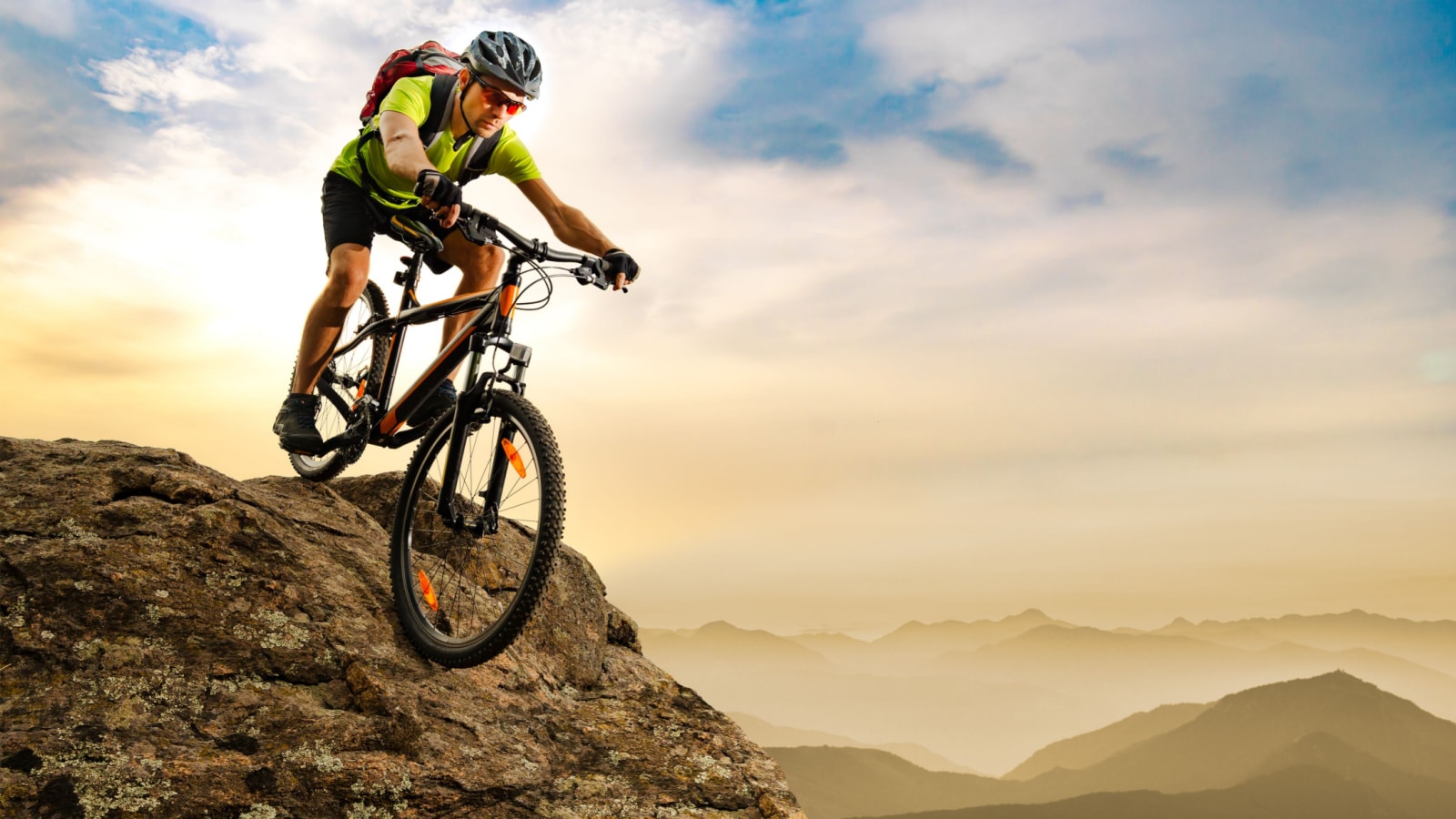 Mountain biking is a perfect choice for those seeking an adrenaline-fueled adventure on two wheels. Riders navigate rugged terrains, steep descents, and challenging obstacles, providing an electrifying experience as they conquer nature's obstacles. From downhill trails that push your limits to cross-country routes that test your endurance, mountain biking promises an exhilarating journey through the great outdoors.
3. Zipline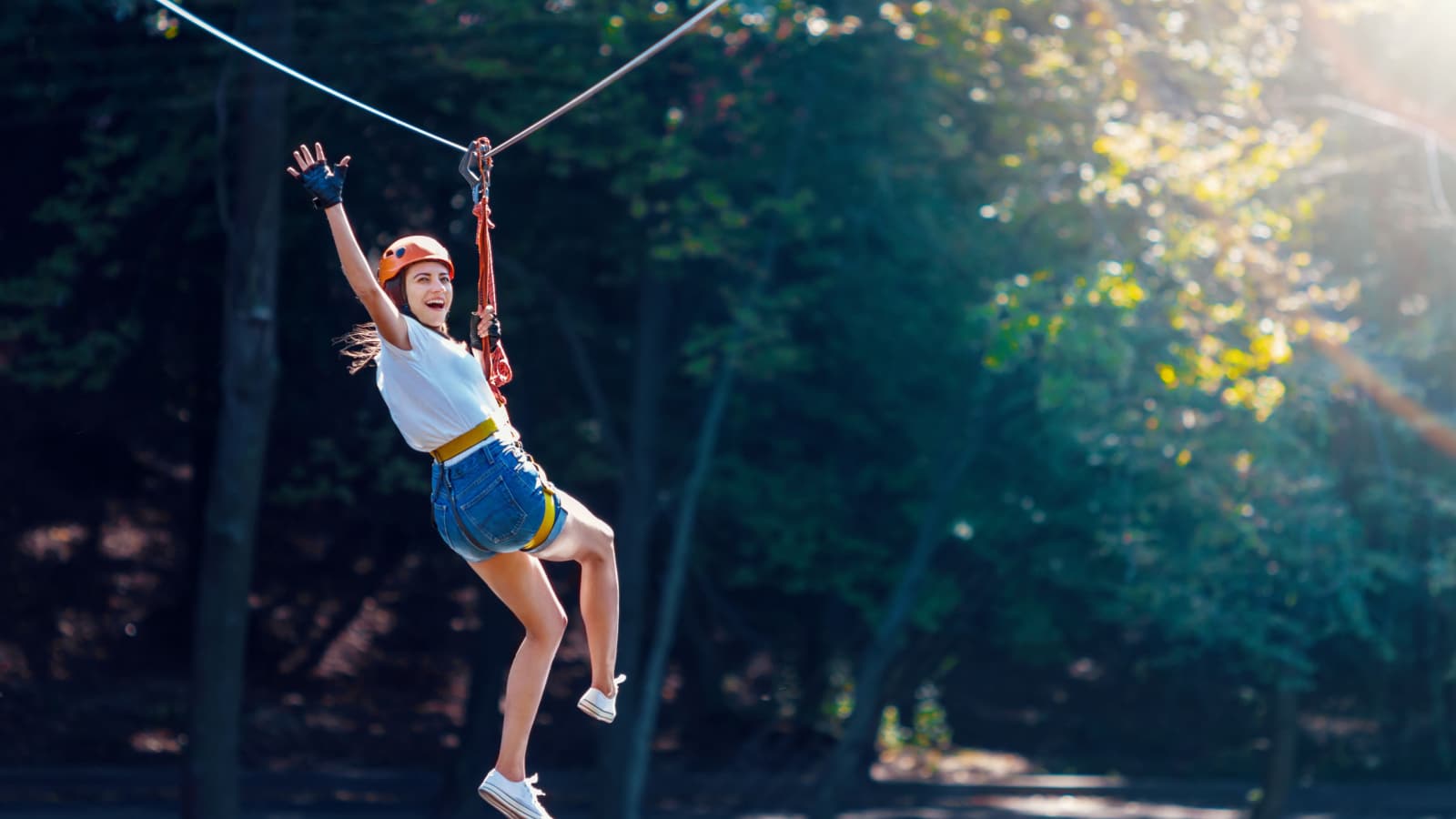 Ziplining offers a unique opportunity to soar through the air, providing an unmatched bird's-eye view of scenic landscapes. Participants are harnessed to a cable and glide along at high speeds, often over canyons, forests, or other breathtaking locations. The combination of speed and height creates an intense sense of adventure, making ziplining a thrilling activity for the brave-hearted.
4. Canyoning
Canyoning, also known as canyoneering, involves descending through narrow canyons and gorges using various techniques like rappelling, sliding, and swimming. Exploring the hidden beauty of canyons and overcoming natural obstacles provides an adrenaline rush like no other. This activity combines physical challenge with the opportunity to discover stunning geological formations, making it a favorite among adventure enthusiasts.
5. Climbing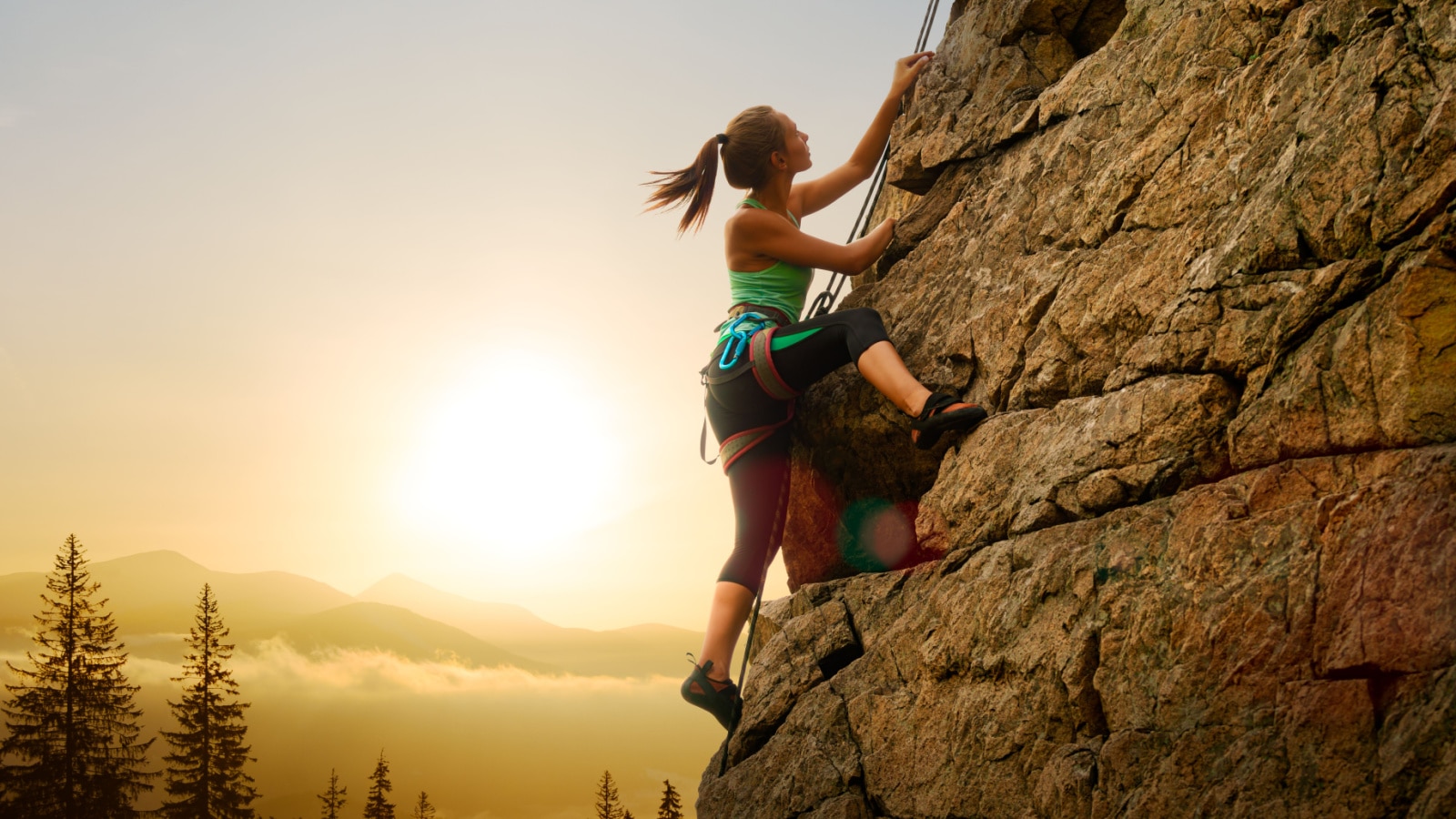 Whether it's rock climbing, indoor climbing walls, or ice climbing, the thrill of scaling heights is both exhilarating and rewarding. Adventure seekers use their strength, balance, and problem-solving skills to conquer challenging surfaces. Whether ascending natural rock formations or man-made walls, climbing offers a unique rush of adrenaline and a sense of accomplishment when reaching the summit.
6. Skydiving
Skydiving is the epitome of thrill-seeking. Jumping out of an airplane from thousands of feet in the air and experiencing the sensation of freefall before deploying the parachute is an unparalleled rush. The breathtaking scenery below and the rush of wind create an adrenaline-pumping adventure that leaves participants feeling on top of the world.
7. Hiking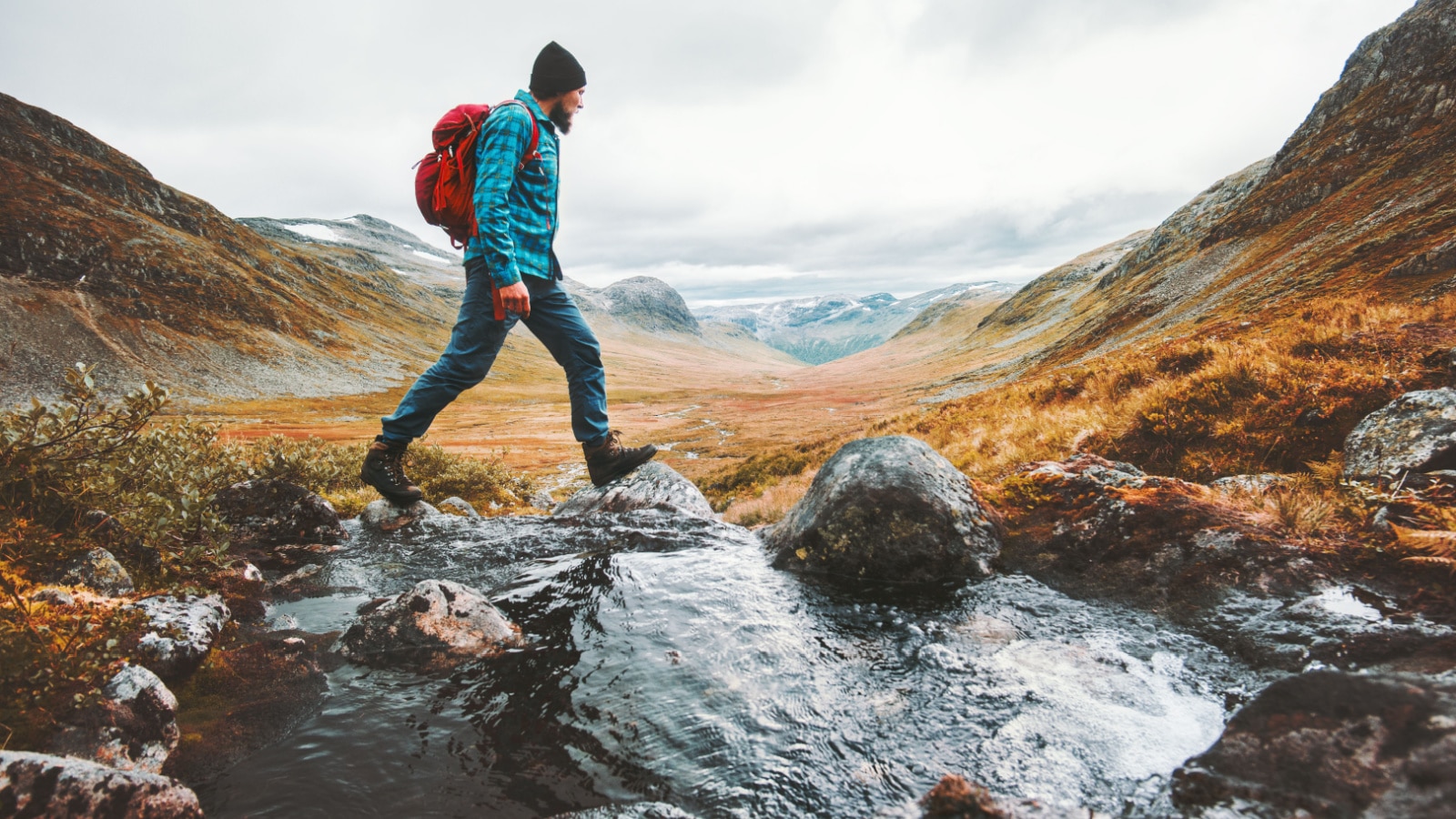 Although it might appear less adventurous, hiking offers its own brand of adventure. A sense of success and connection with nature is promoted by exploring difficult trails, climbing tough slopes, and arriving at spectacular overlooks. Hiking offers a variety of thrilling experiences for outdoor enthusiasts, whether it be traversing through deep woods, conquering mountain peaks, or exploring desert landscapes.
8. Rafting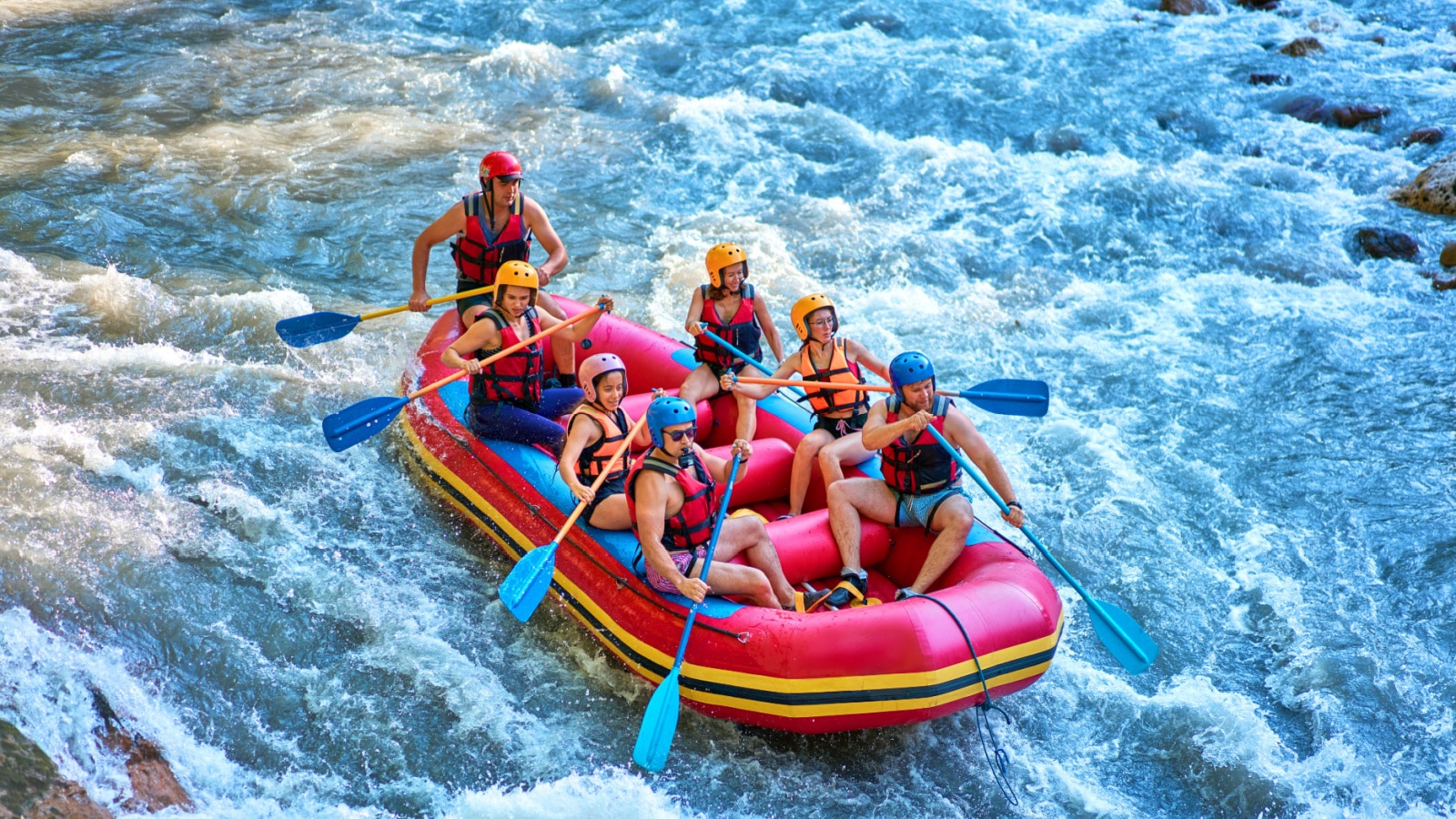 White-water rafting carries thrill-seekers into the wildest parts of rivers as they navigate roaring rapids and struggle against strong currents. Participants navigate dangerous rivers with teamwork and expertise, enthralled by the surge of adrenaline and the thrill of outwitting nature's unpredictable forces.
9. Paragliding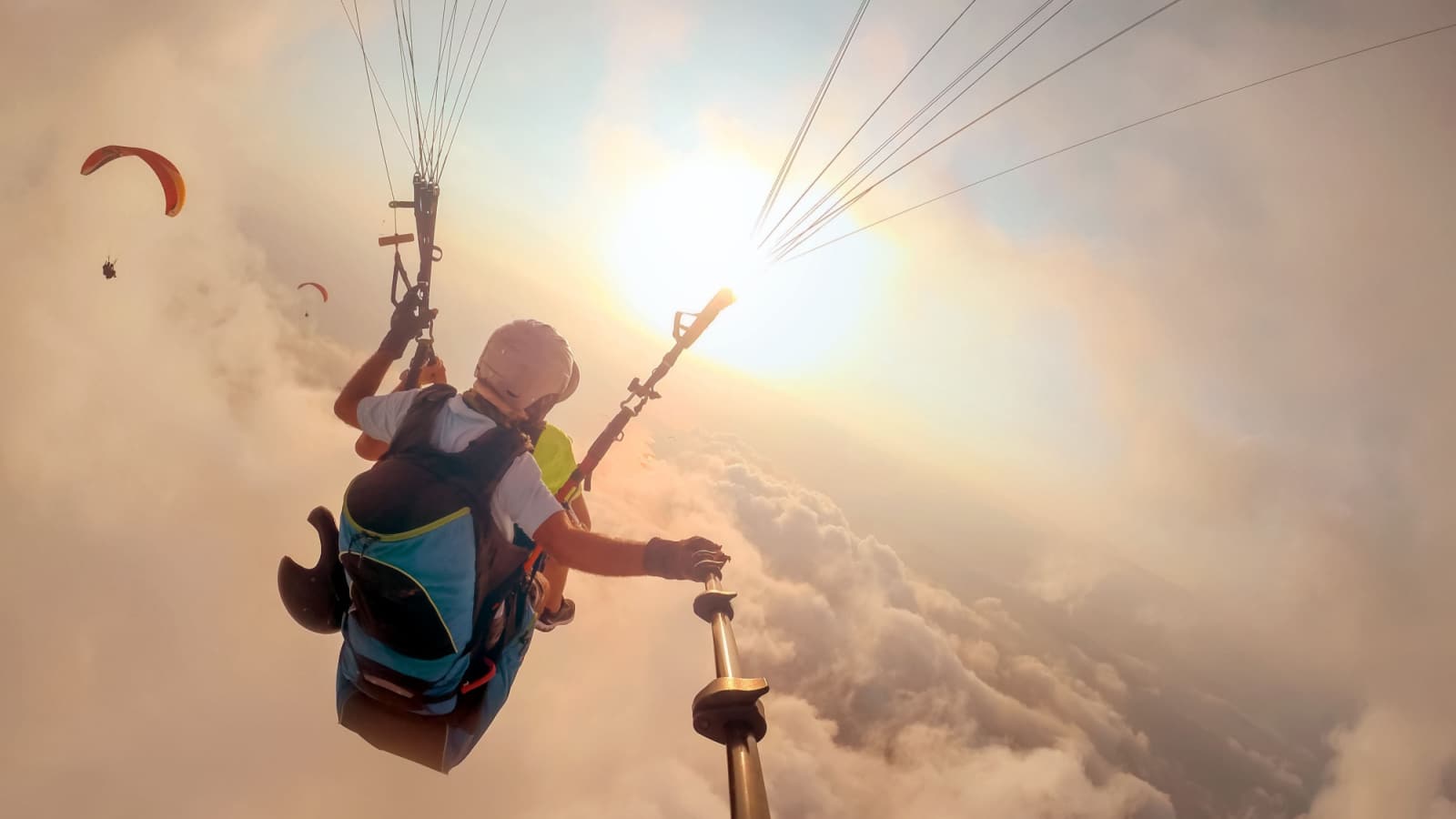 Adventurers can gently fly through the air while paragliding, utilizing wind currents for a totally freeing experience. Participants take off from hills or mountains and glide above breathtaking scenery while feeling the air surge across their skin. Paragliding creates an unparalleled adventure high above the ground by fusing the exhilaration of flying with the serenity of floating.
10. Surfing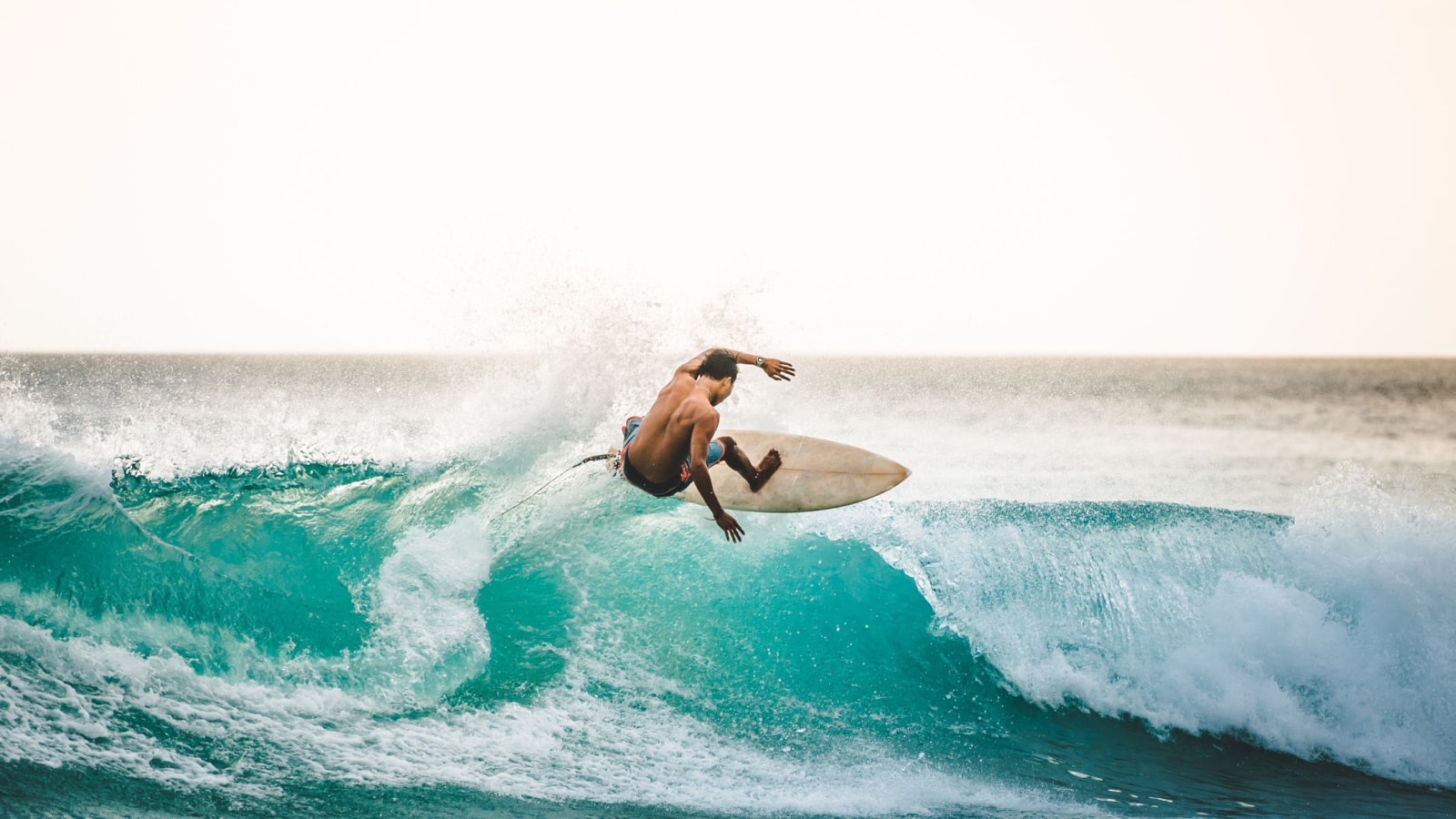 Surfing is a classic adventure that allows thrill-seekers to experience the power of the ocean. Surfers balance on their boards as they glide past moving water walls, harnessing the power of the ocean. Surfers keep returning for more because of the unique combination of talent, balance, and connection with nature required to catch a wave and ride it to the shore.
Source: Reddit
Adventurers' Top 13 Picks for the Creepiest Places in America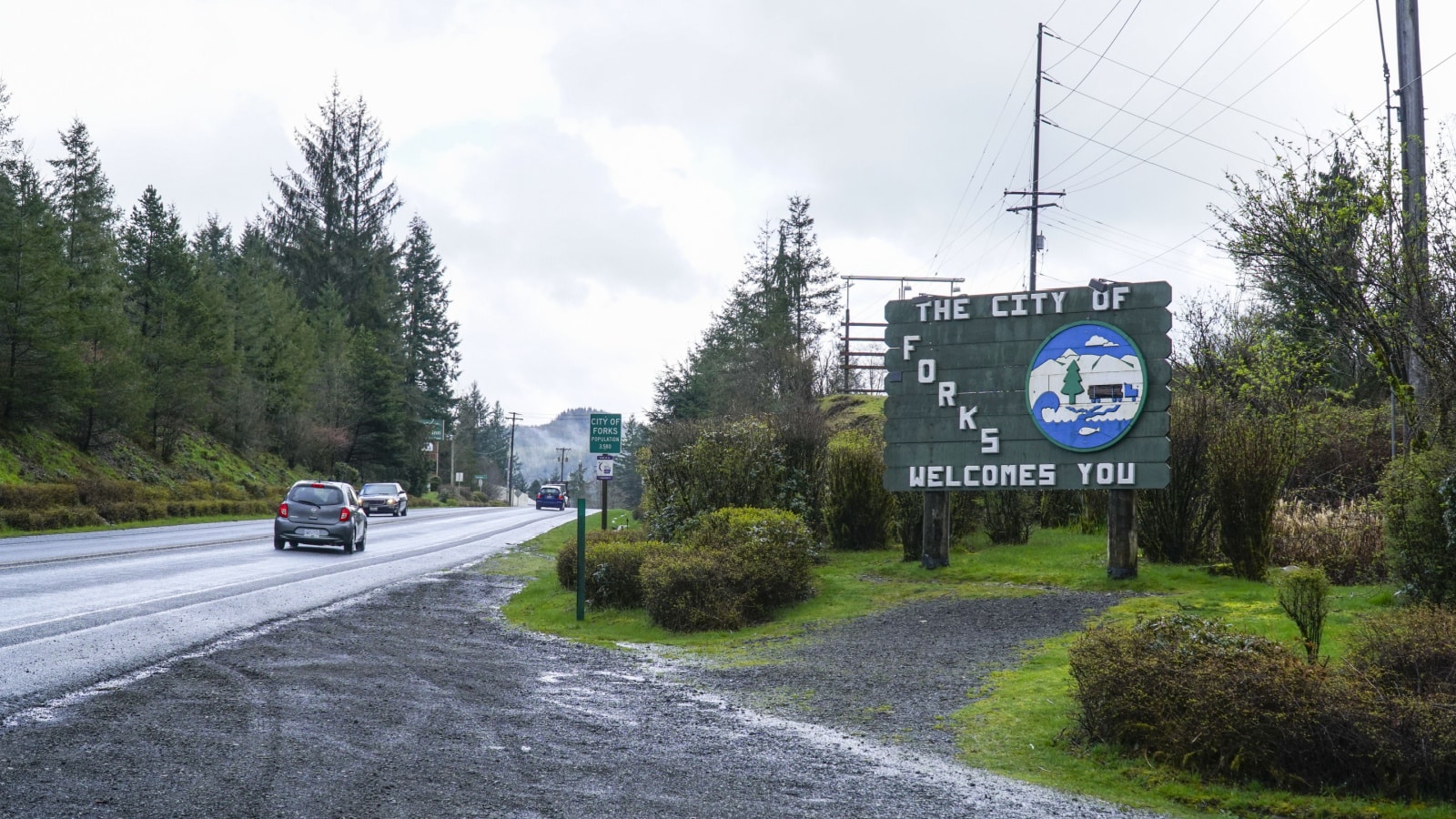 America has many creepy places that will open your eyes wide open and provide a serious thrill. Read to find the 13 ever-seen creepiest places in America.
Read more: Adventurers' Top 13 Picks for the Creepiest Places in America
The Prettiest Natural Attractions to See in Each of the 50 U.S. States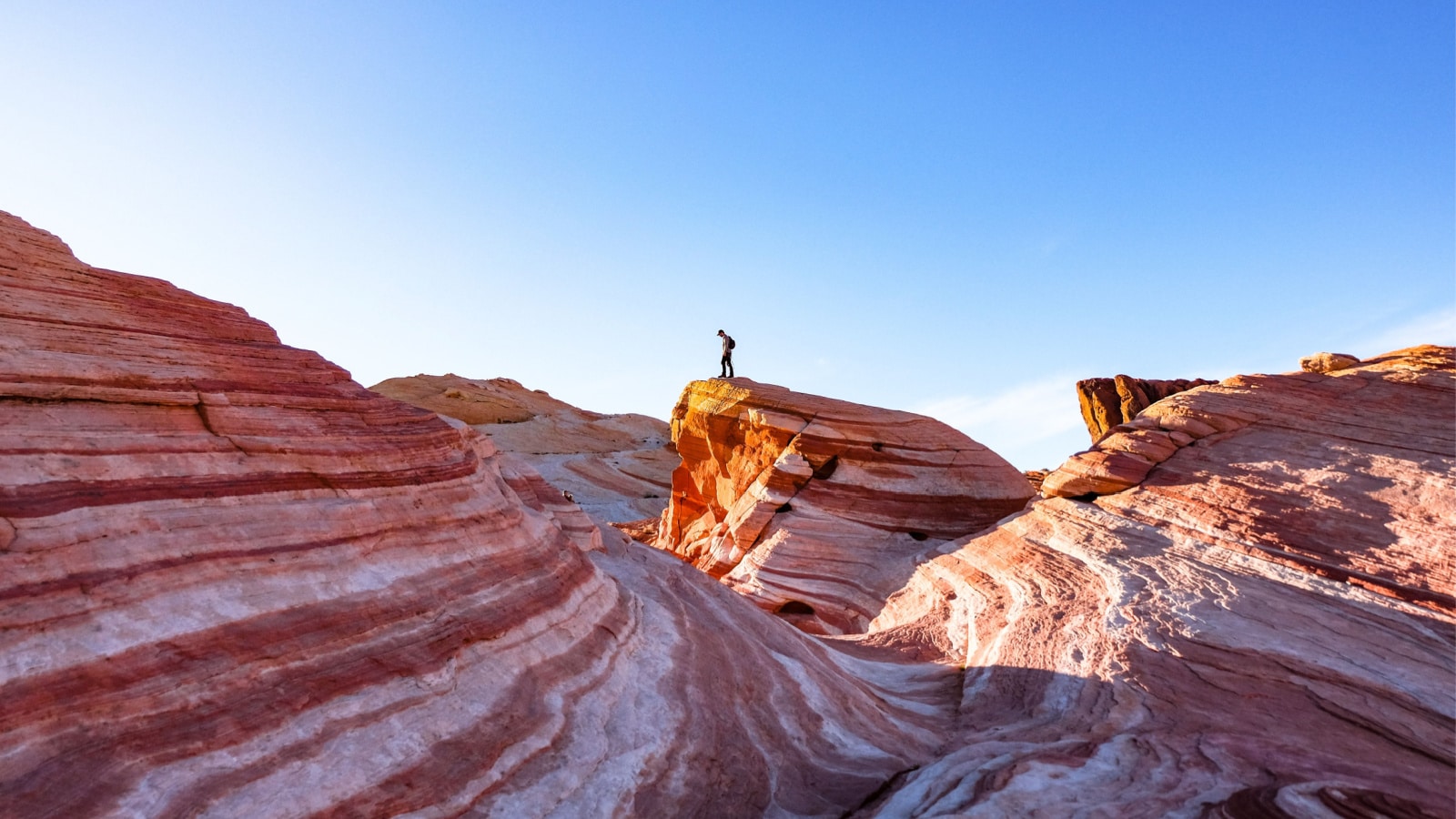 From towering mountains and pristine lakes to rugged coastlines and mysterious caves, these awe-inspiring destinations beckon adventurers, nature enthusiasts, and wanderers alike. In this article, we're uncovering the prettiest natural attractions that define America's diverse and stunning landscape in all 50 U.S. States.
Read more: The Prettiest Natural Attractions to See in Each of the 50 U.S. States
12 Must-Visit Affordable International Destinations from the East Coast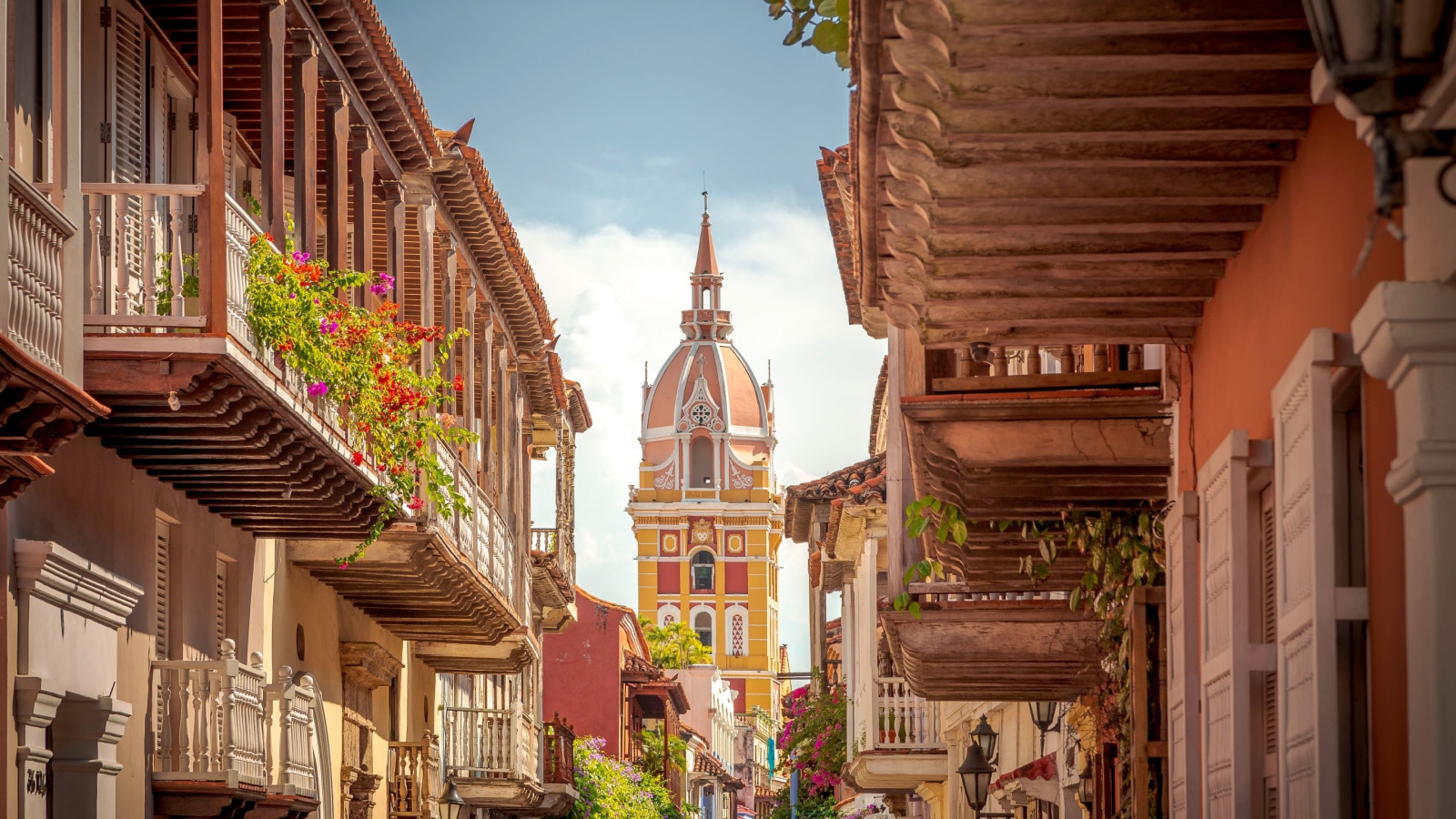 Looking for an international vacation on a budget? The cost of airfare and lodging can add up quickly, but there are still some affordable options out there. Recently on an online platform, people have shared some of the cheapest international destinations worth visiting from the east coast of the U.S.
Read more: 12 Must-Visit Affordable International Destinations from the East Coast
11 Places Women Say They Feel the Safest Traveling Solo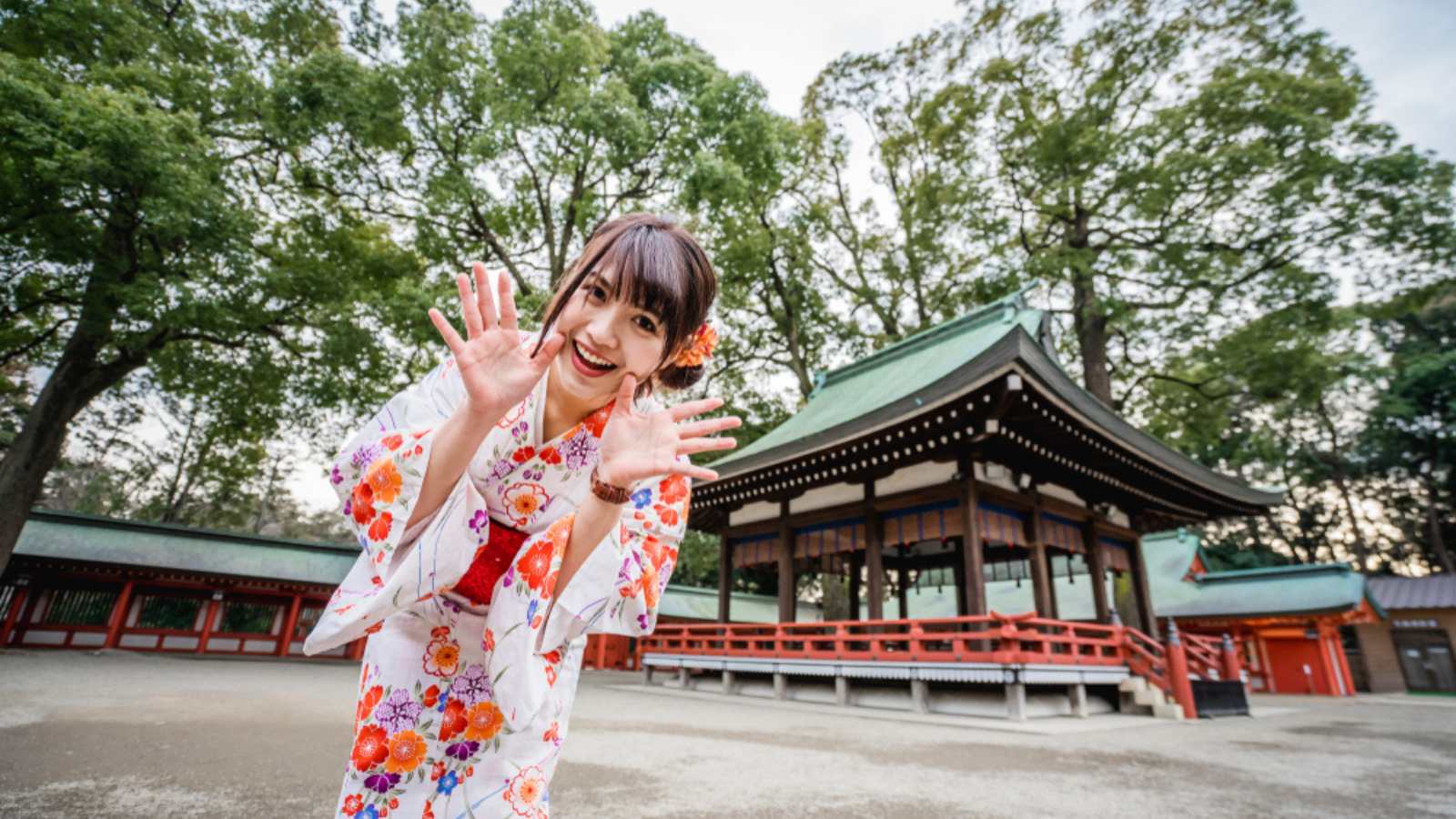 Uncovering the top picks, recently, on a platform, women shared their favorite places that they visited, where they felt safe and secure. These suggestions make it easier for women to plan their next solo adventure without worrying about safety.
Read more: 11 Places Women Say They Feel the Safest Traveling Solo
The Most Haunted Places in Each of the 50 U.S. States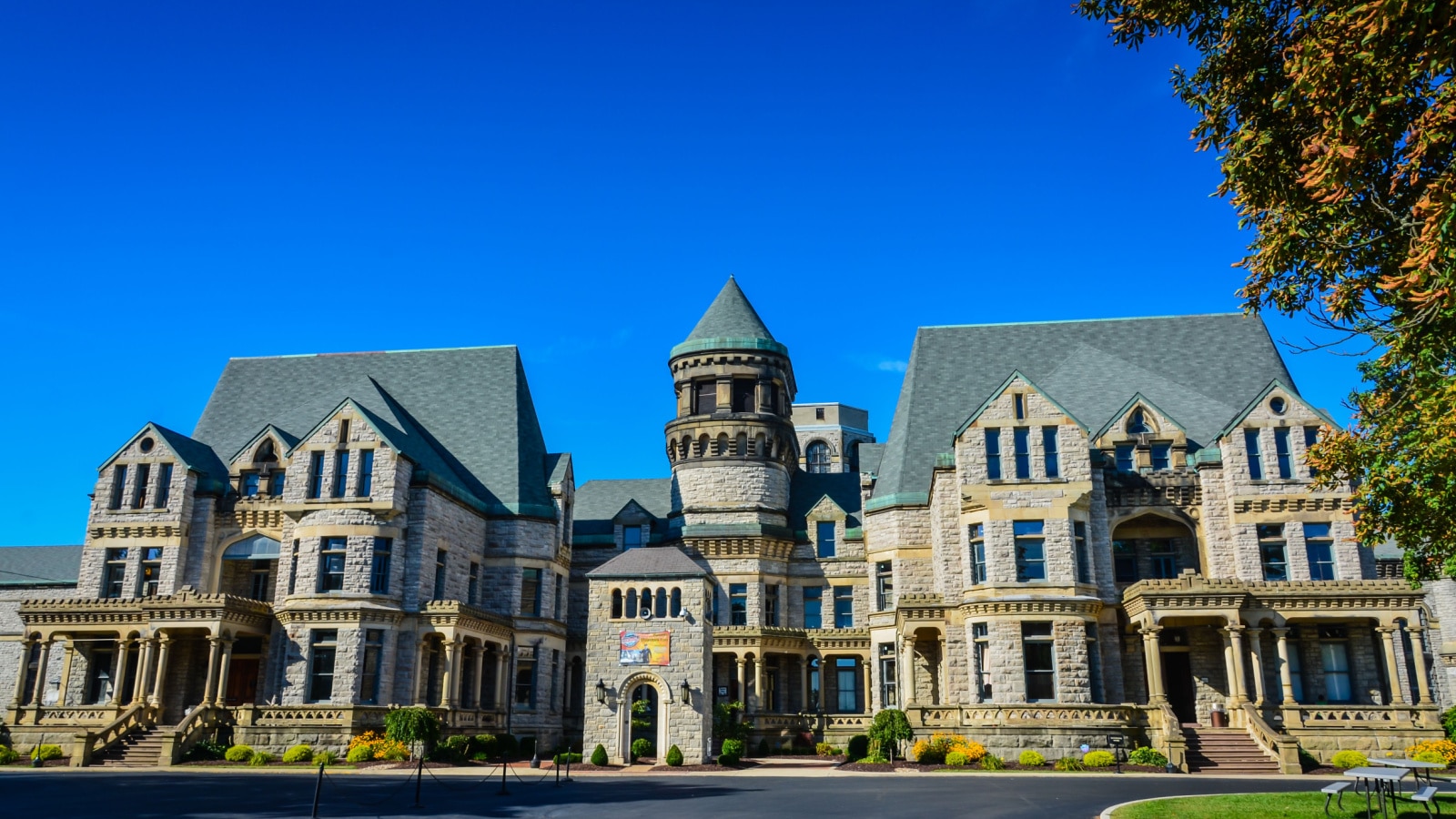 From historic hotels and battlefields haunted by the spirits of the past to eerie asylums and abandoned prisons, the allegedly haunted places on this list have one thing in common: a long history of unexplained occurrences and chilling legends. While skepticism may prevail, the allure of these sites is undeniable, drawing visitors and paranormal enthusiasts seeking to explore the mysteries that shroud them.
Read more: The Most Haunted Places in Each of the 50 U.S. States