15 of the Prettiest Small Towns in the United States as Rated by Americans
Are you exhausted from the fast-paced lifestyle of a big city? Well, it's time to ditch the traffic jams and skyscrapers and head to the land of small-town charm! Recently, some internet dwellers have shared their picks for the prettiest small towns in America, and let me tell you, these places are so gorgeous they'll make your eyes water (in a good way, of course). So, pack your bags, grab your camera, and get ready for a trip filled with culture, history, and more charm than you can shake a stick at.
1. Pella, Iowa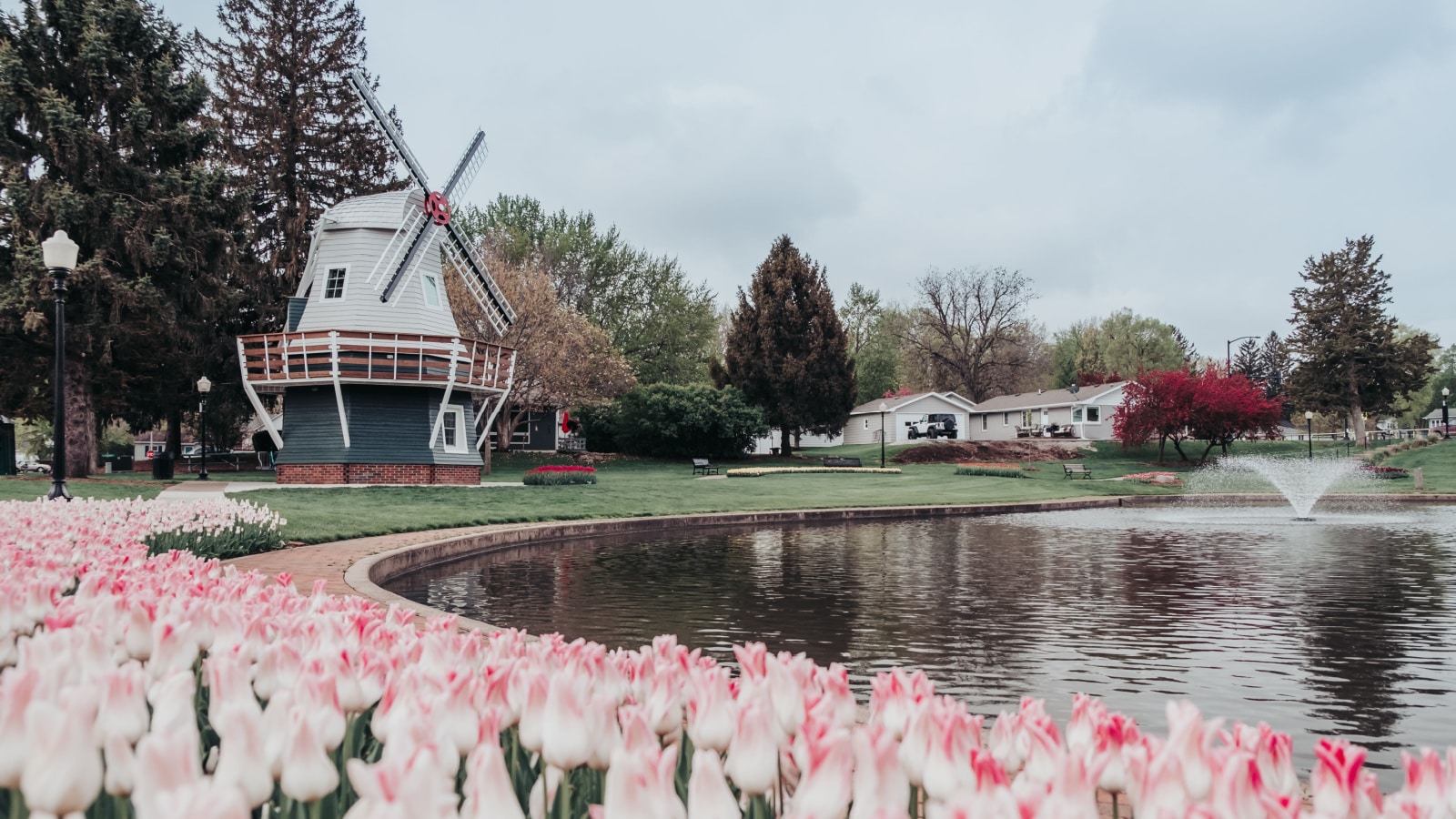 Pella is renowned for its annual Tulip Time Festival, which celebrates the town's Dutch heritage with vibrant displays of tulips throughout the town. The town's Dutch influence is evident in its well-preserved historic architecture. Visitors are captivated by the unique buildings, including the Vermeer Windmill and the Scholte House Museum.
2. Concord, Massachusetts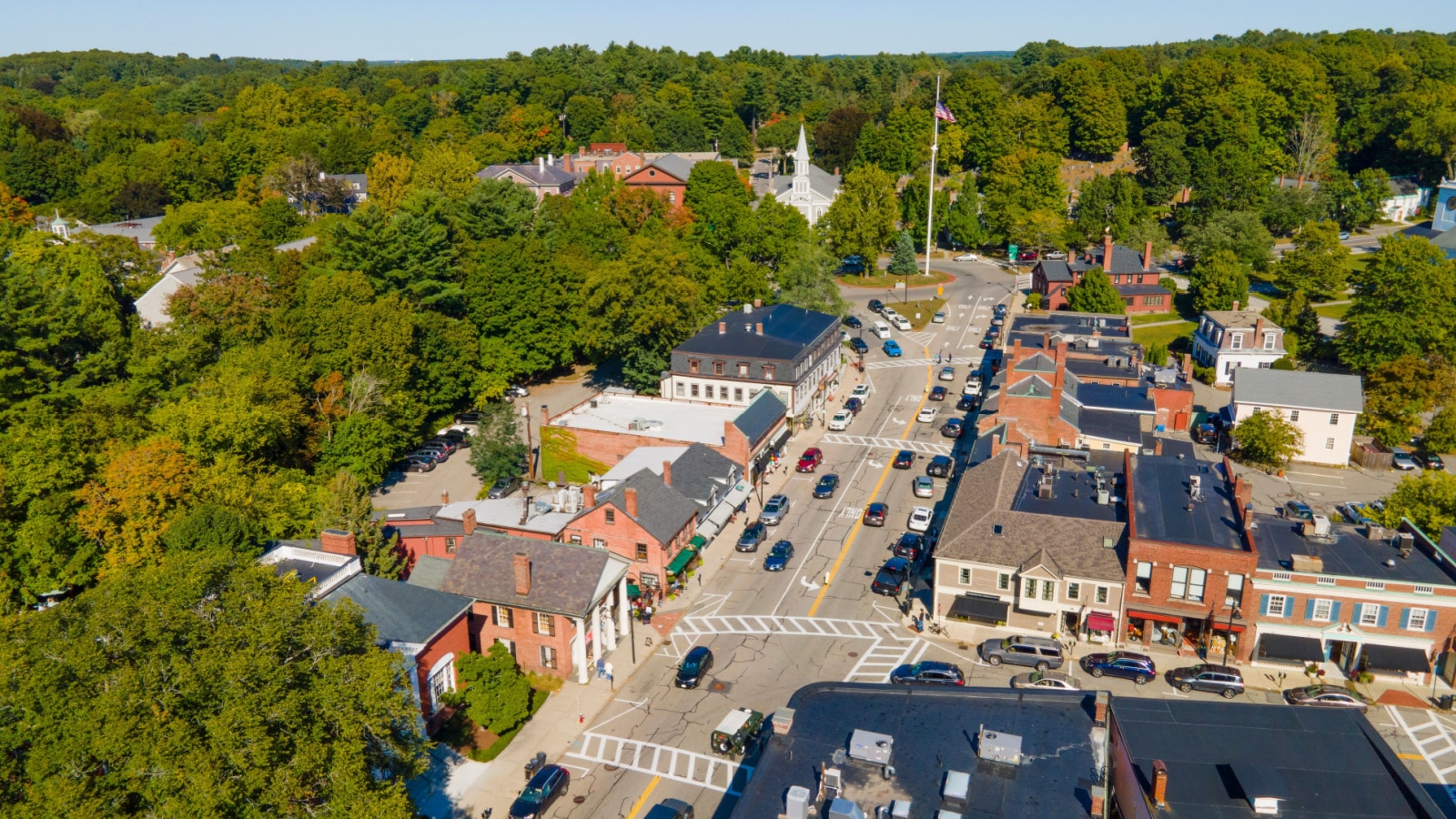 Several users suggested Concord, Massachusetts as the prettiest small town in the U.S. It is known for its picturesque beauty and charm, as well as holding great historical importance. Concord played a pivotal role in the American Revolutionary War.
3. Telluride, Colorado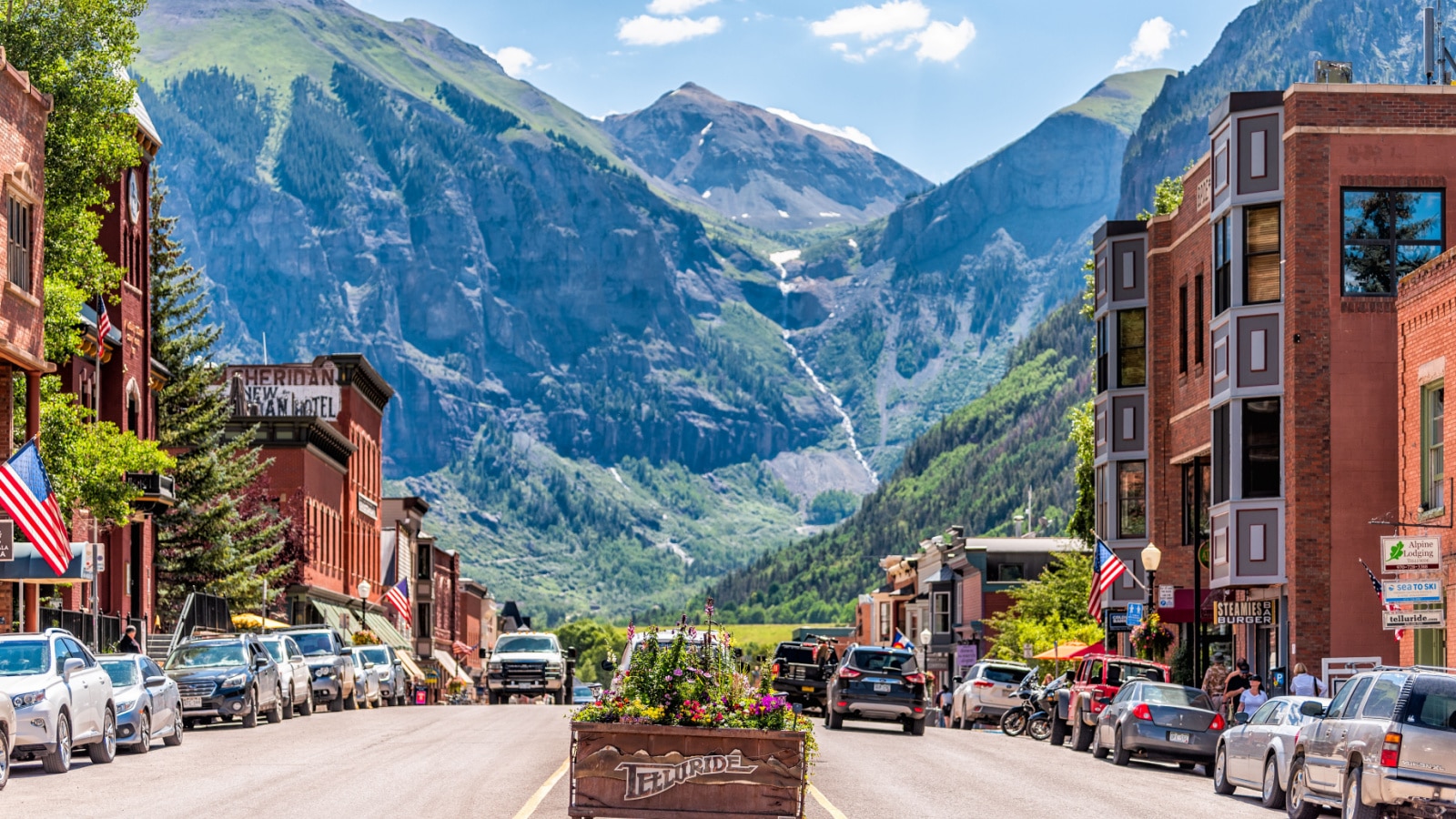 Telluride was also a popular answer among Americans. Telluride, Colorado is indeed a stunning town known for its natural beauty and charming atmosphere. The town is nestled in a picturesque box canyon surrounded by towering peaks of the San Juan Mountains, Telluride boasts breathtaking views in every direction.
4. Galena, IL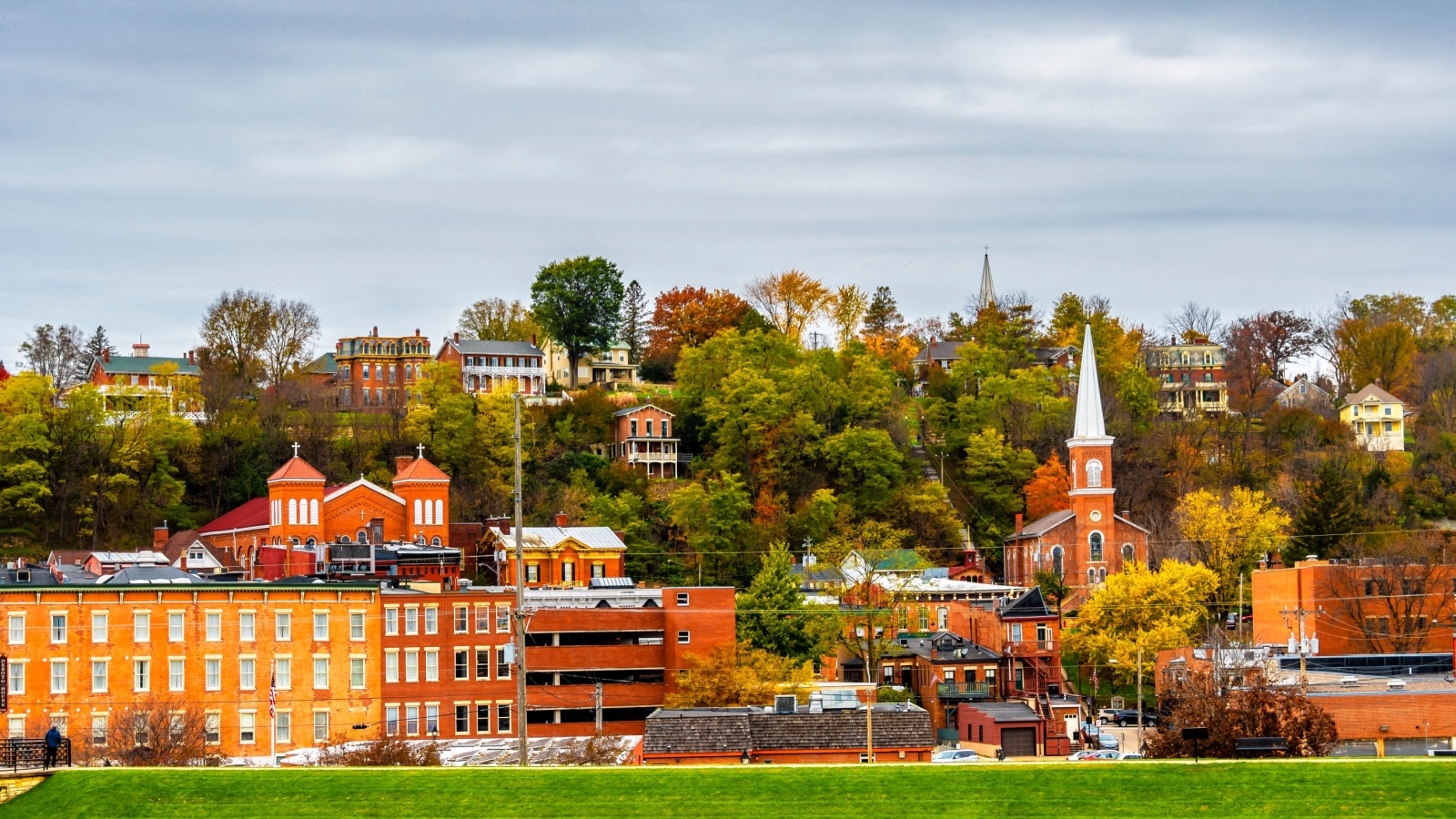 This delightful small town in the northwest region of Illinois is steeped in a fascinating past. In the 1800s, it flourished as a prosperous lead mining hub, but now it's famed for its picturesque setting, captivating architecture, and one-of-a-kind stores. Tourists can explore the town's highlights via a trolley ride, peruse the numerous art galleries and vintage shops, or partake in outdoor pursuits like hiking and skiing.
5. Port Townsend, Washington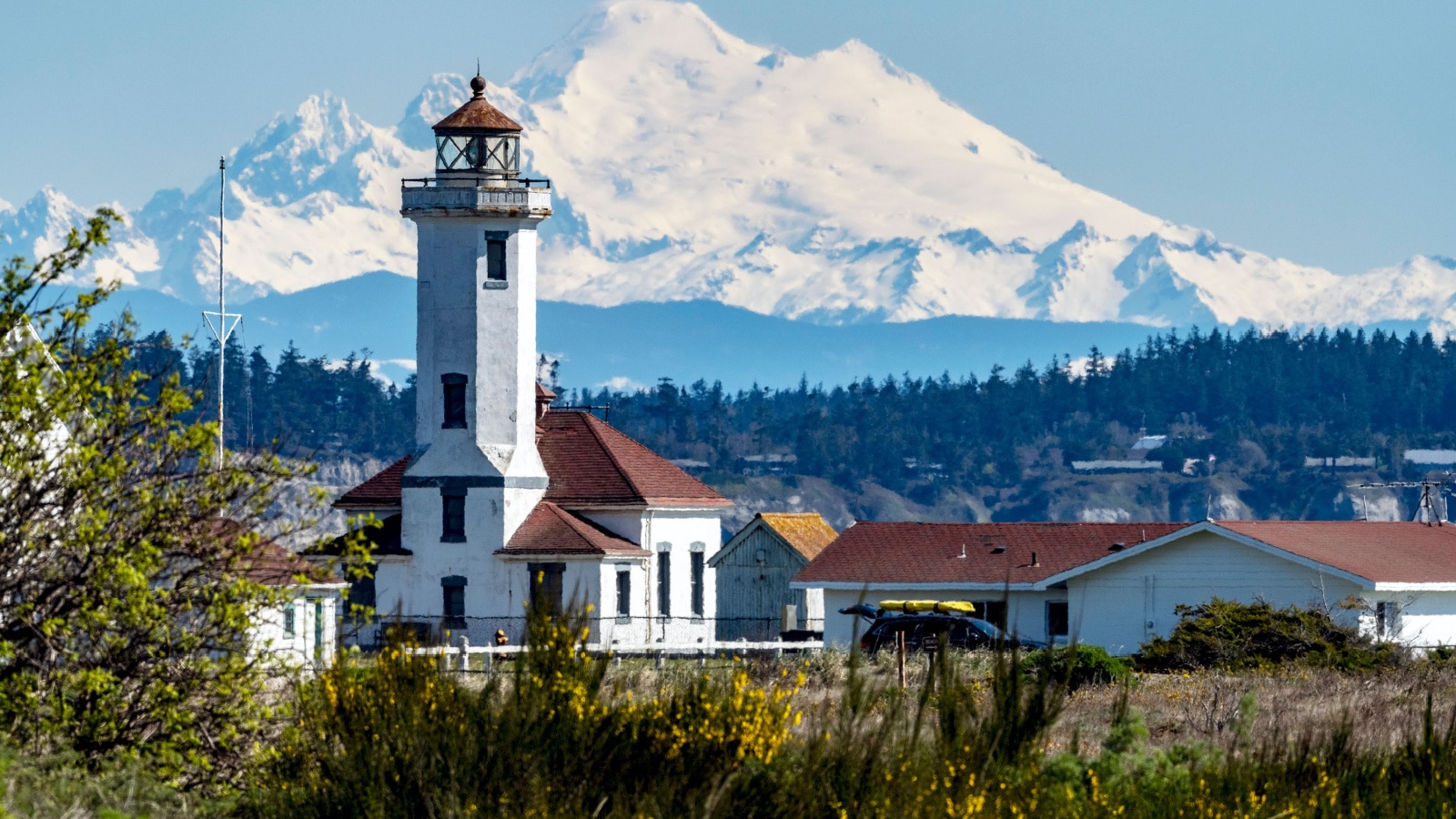 This picturesque town is situated on the northeastern tip of the Olympic Peninsula, overlooking Puget Sound. It's known for its well-preserved Victorian architecture, artsy vibe, and stunning waterfront views. Visitors can explore the many galleries and boutiques in the downtown area, take a boat tour of the surrounding islands, or hike in nearby Fort Worden State Park.
6. Sedona, AZ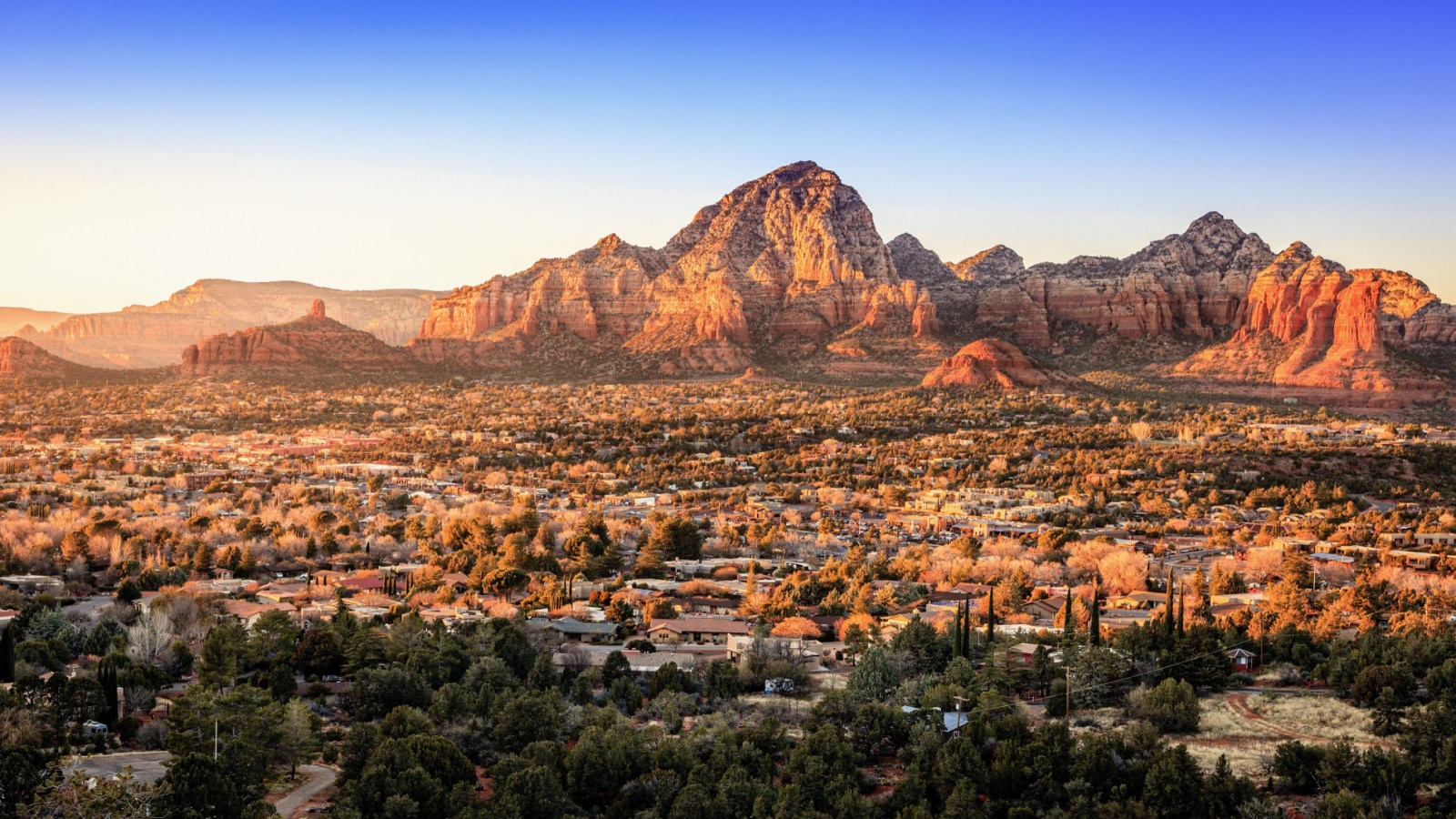 Sedona, located amidst northern Arizona's striking red rock formations, is renowned for its mesmerizing natural charm and mystical aura, making it a favored tourist spot. Tourists can explore numerous trails in the adjacent national forests, embark on a jeep excursion across the rugged landscape, or unwind in any of the numerous wellness centers or spas dotting the region. Moreover, the town boasts a lively arts milieu and a contemporary New Age culture.
7. Madison, IN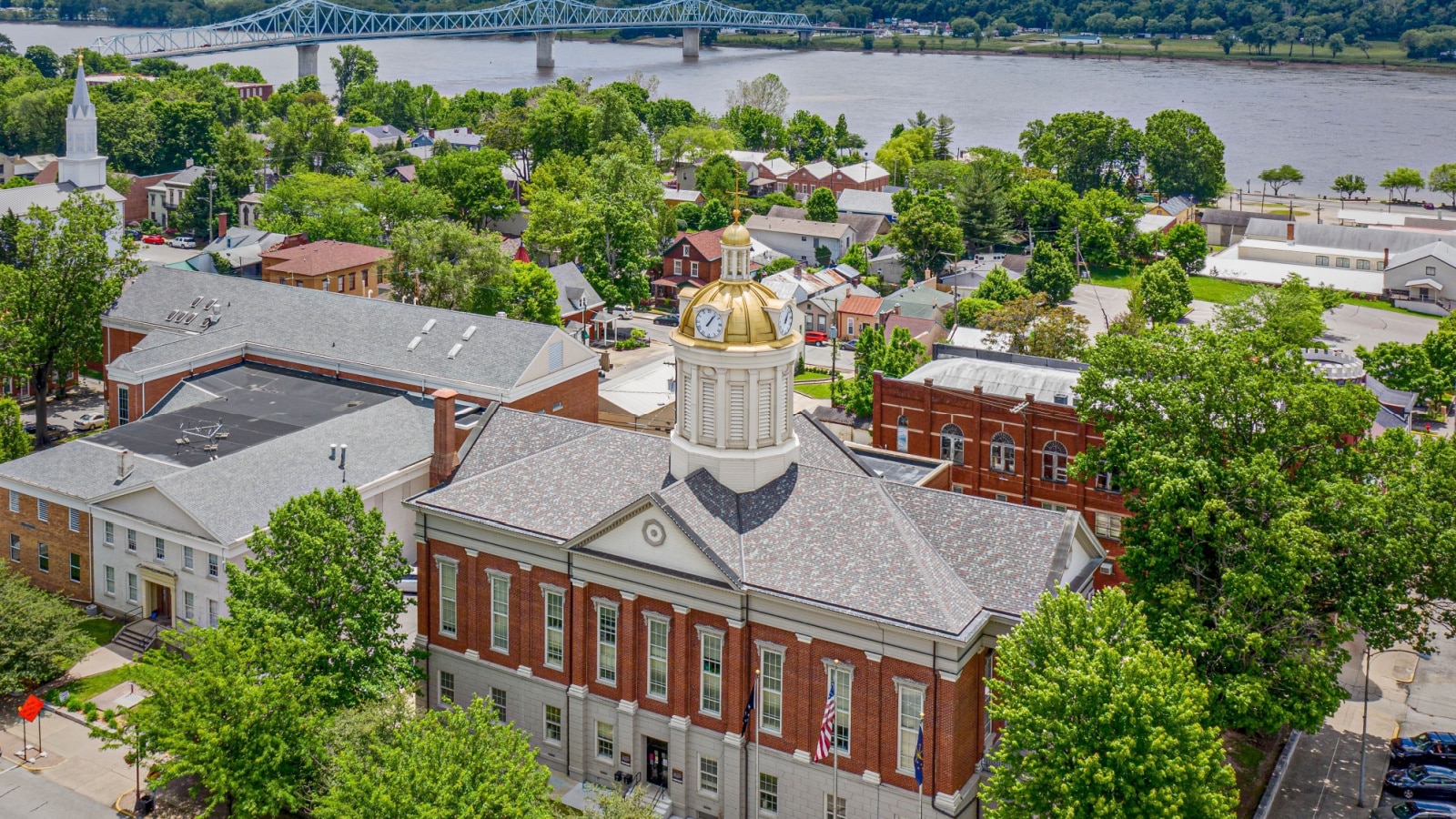 Madison, Indiana, is a town on the Ohio River in southern Indiana. It has over 130 historic buildings, including Victorian homes and downtown storefronts. Visitors can take a walking tour, shop in antique shops and boutiques, or participate in outdoor activities. Madison also has a lively music scene and hosts festivals throughout the year, making it a must-visit for music lovers.
8. Jim Thorpe, PA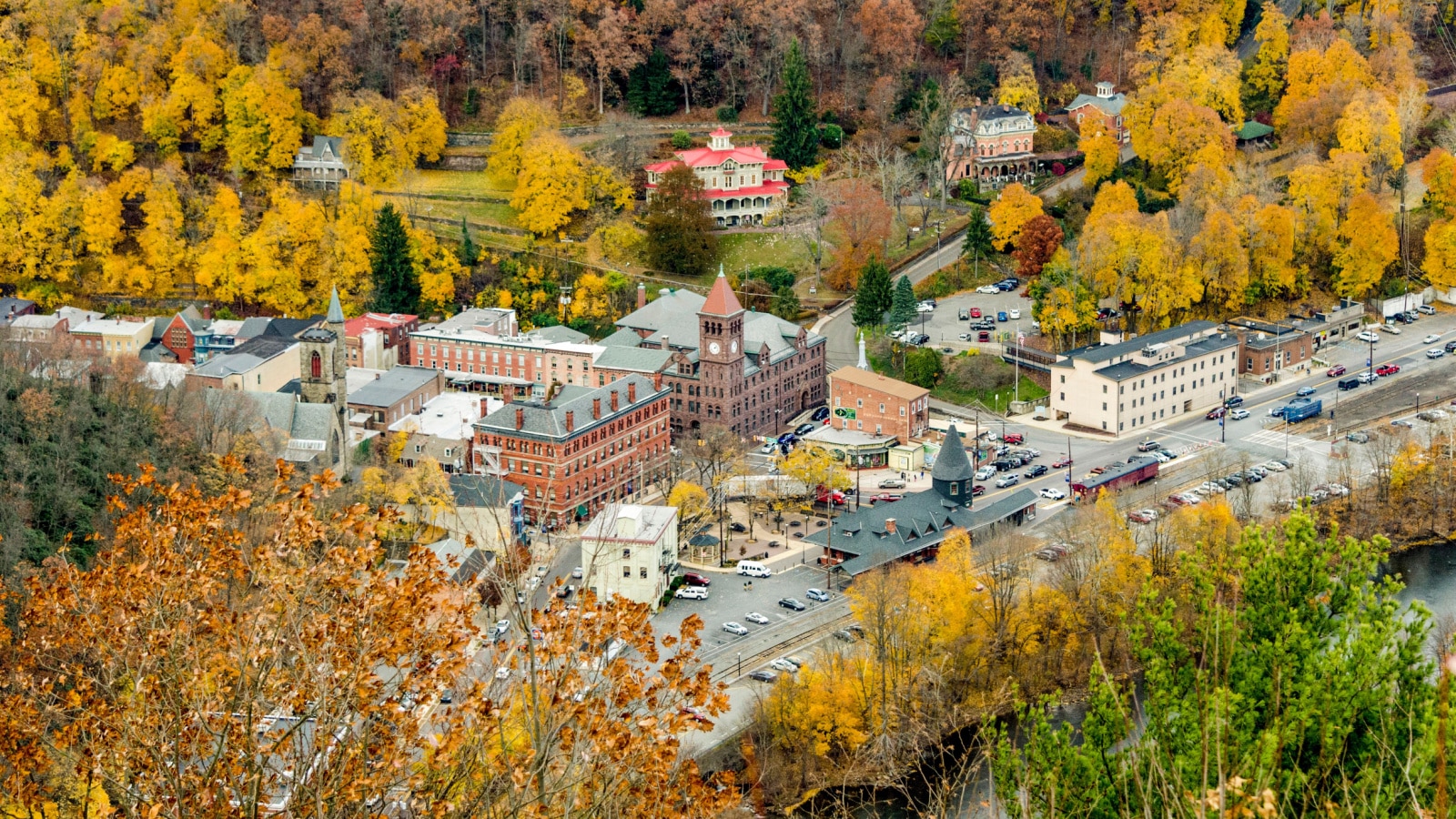 Nestled in the Pocono Mountains, Jim Thorpe is a picturesque town known for its charming 19th-century architecture, scenic hiking trails, and outdoor recreational opportunities. The town was named after the famous Native American athlete Jim Thorpe and is home to several historic sites, including the Old Jail Museum and the Asa Packer Mansion. Visitors can also take a ride on the Lehigh Gorge Scenic Railway, go whitewater rafting on the Lehigh River, or browse the unique shops and boutiques in the downtown area.
9. New Hope, PA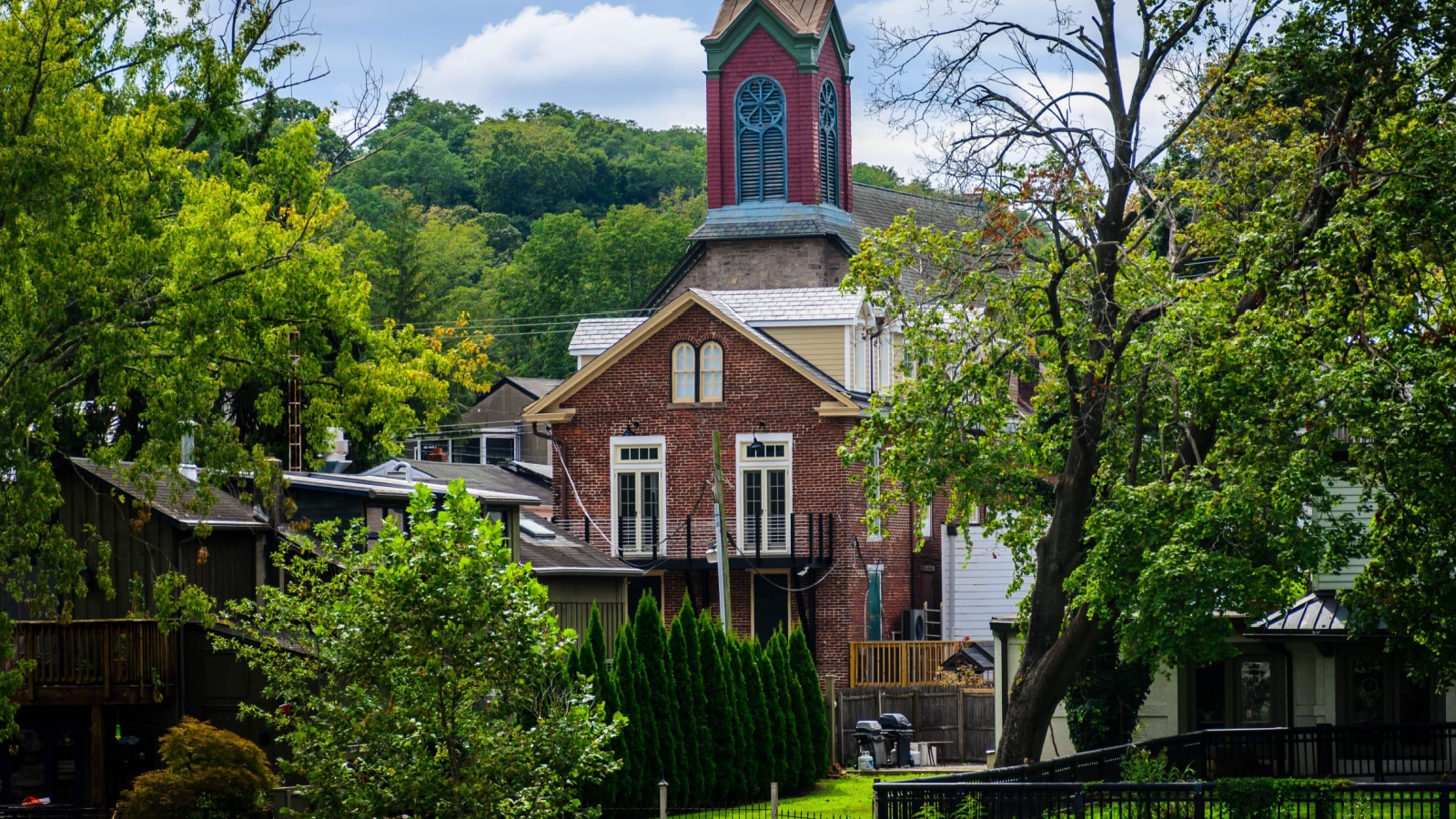 Nestled on the tranquil banks of the Delaware River, New Hope is a quaint town with a rich artistic heritage. The town is home to a thriving arts community, with numerous galleries, studios, and theaters showcasing the work of local artists. Visitors can stroll along the Delaware Canal towpath, enjoy a scenic boat ride on the river, or sample the cuisine at one of the town's many restaurants and cafes. In addition to its undeniable charm, New Hope is renowned for its vibrant and bustling nightlife.
10. Bar Harbor, ME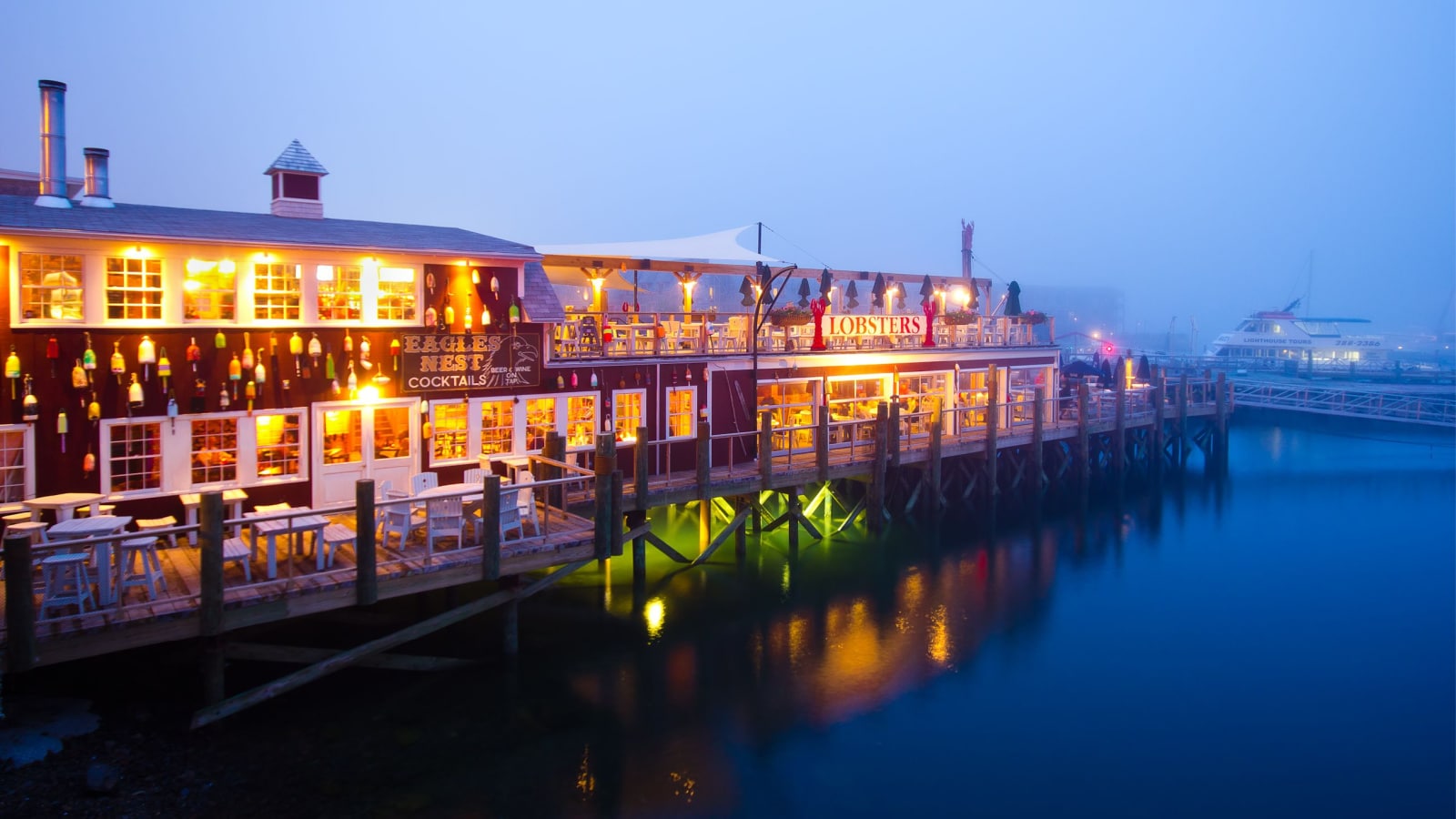 Bar Harbor in Maine is a popular tourist spot known for its natural beauty and New England ambiance. Acadia National Park is a prime attraction, covering over 47,000 acres of forests, mountains, and coastlines. Outdoor enthusiasts can enjoy hiking, biking, kayaking, and whale watching. Bar Harbor also has an arts and culture scene featuring galleries, museums, and theaters showcasing local talent.
11. West Yellowstone, MT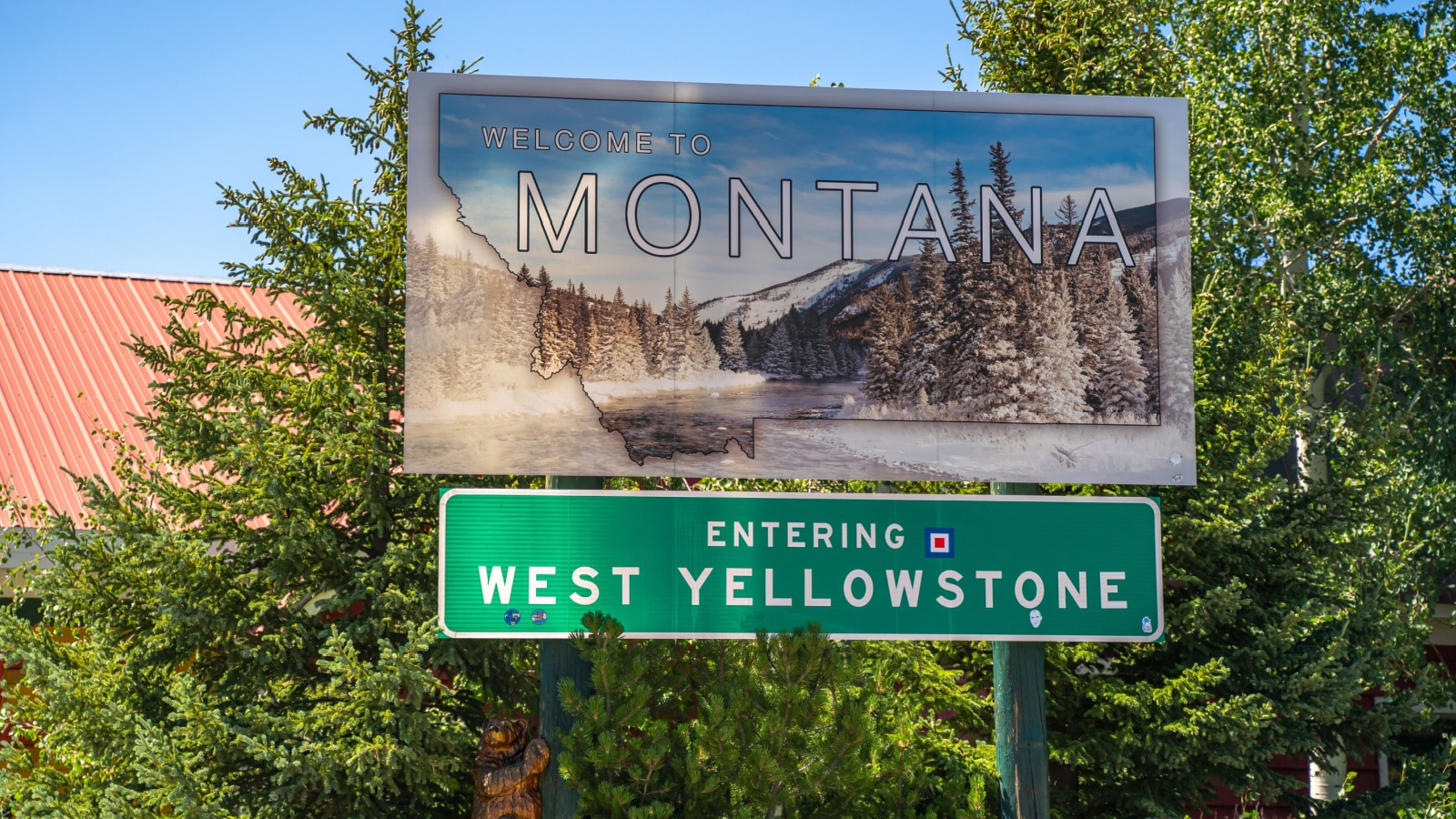 As the gateway to Yellowstone National Park, West Yellowstone is a popular destination for outdoor enthusiasts and nature lovers. The town is surrounded by pristine wilderness and offers easy access to various outdoor activities, including hiking, fishing, and wildlife watching. Visitors can also explore the town's numerous museums and historic sites, such as the Yellowstone Historic Center Museum and the Grizzly and Wolf Discovery Center. In the winter, West Yellowstone is a popular destination for snowmobiling and cross-country skiing.
12. Mendocino, CA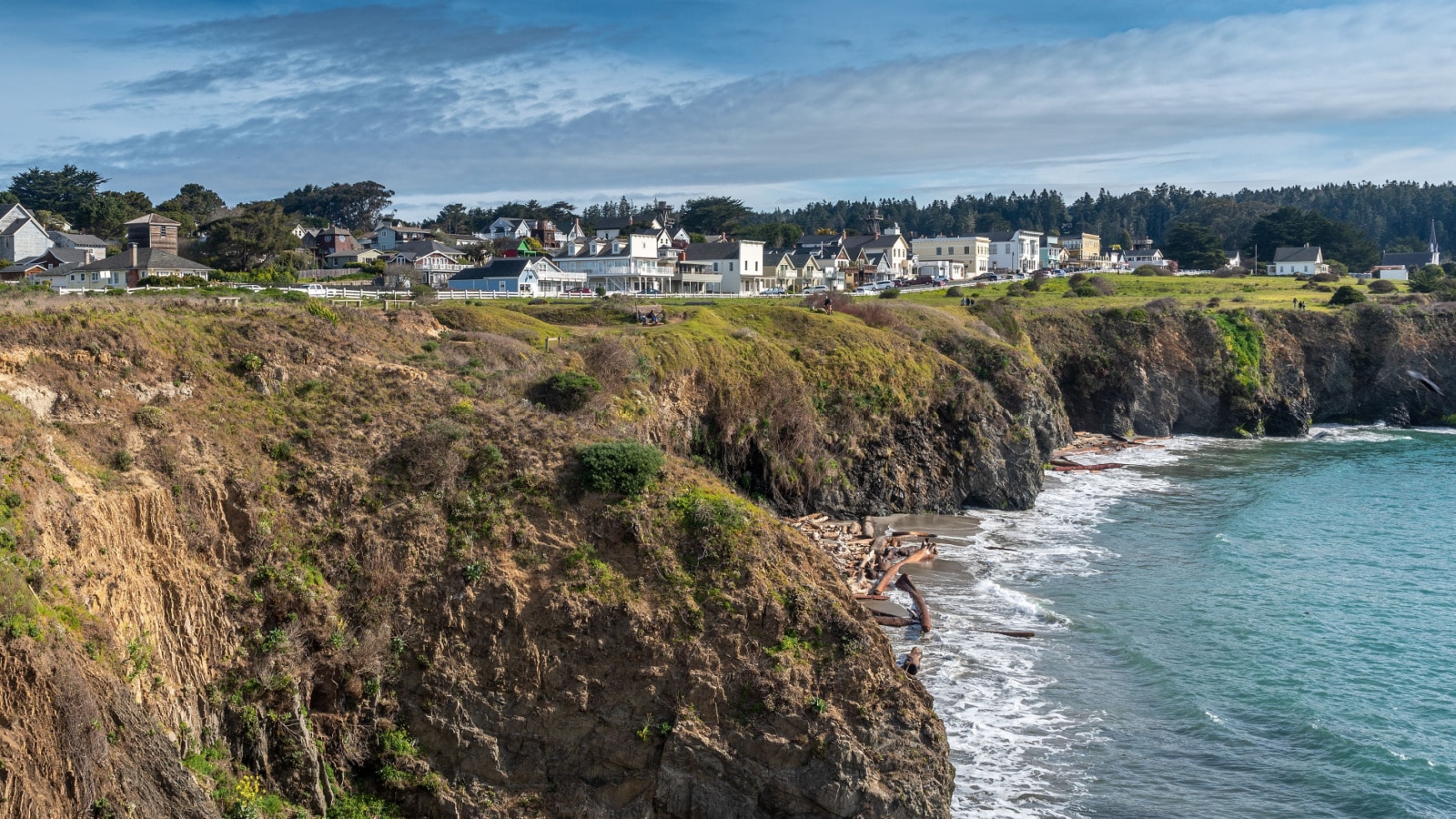 Located on the rugged northern coast of California, Mendocino is a picturesque town known for its stunning natural beauty and artistic culture. The town is home to numerous galleries, shops, restaurants, and a vibrant theater scene. Visitors can take a stroll along the rugged coastline, go whale watching, or explore the nearby redwood forests. Mendocino is also home to numerous historic sites, including the Point Cabrillo Light Station and the Mendocino Headlands State Park.
13. Manitou Springs, CO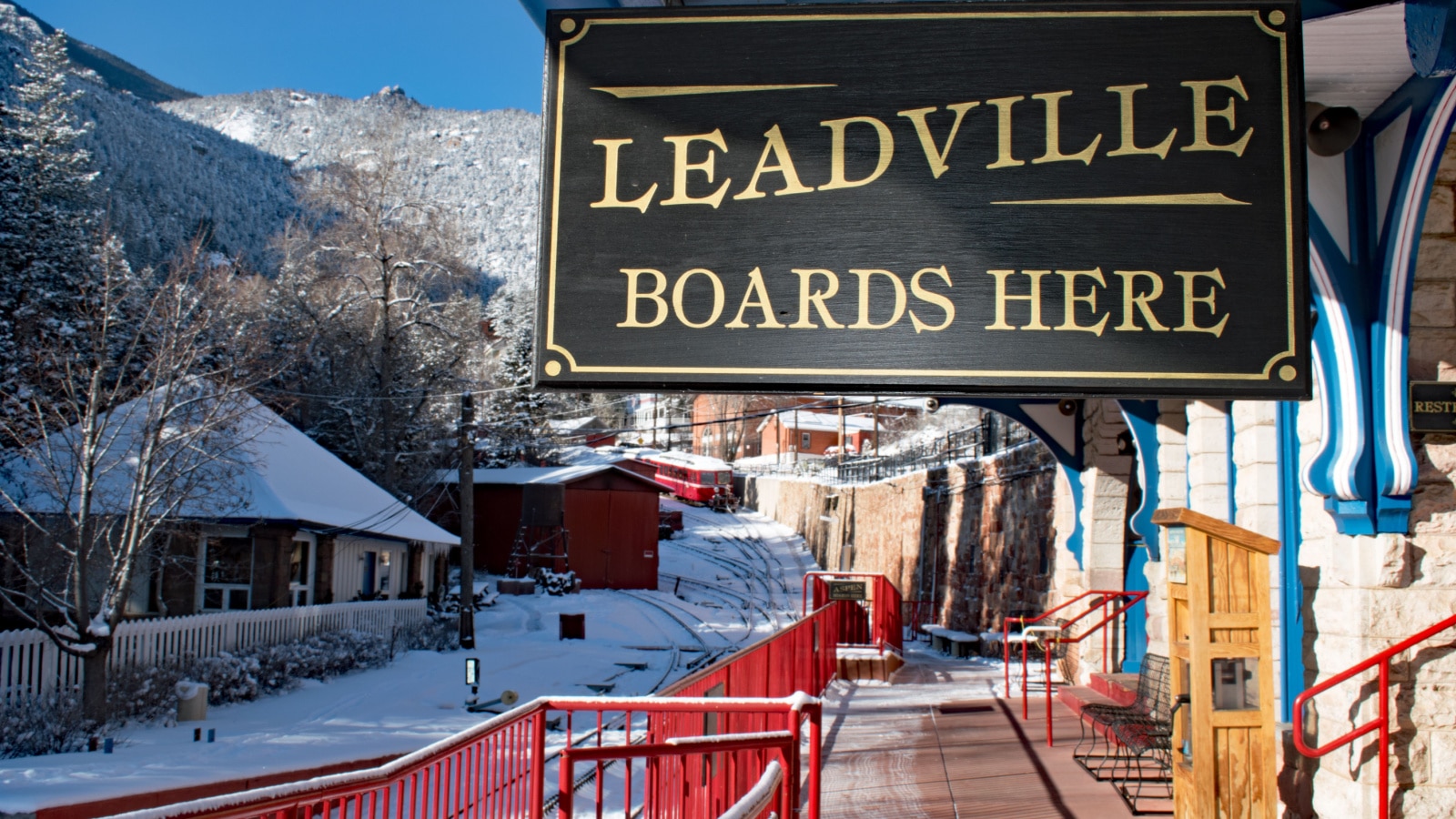 Manitou Springs is located just outside of Colorado Springs. This stunning resort town is known for Pikes Peak, its enchanting mineral springs, and its mountainous landscape. It is also home to many art galleries and cute boutiques.
14. Fredericksburg, TX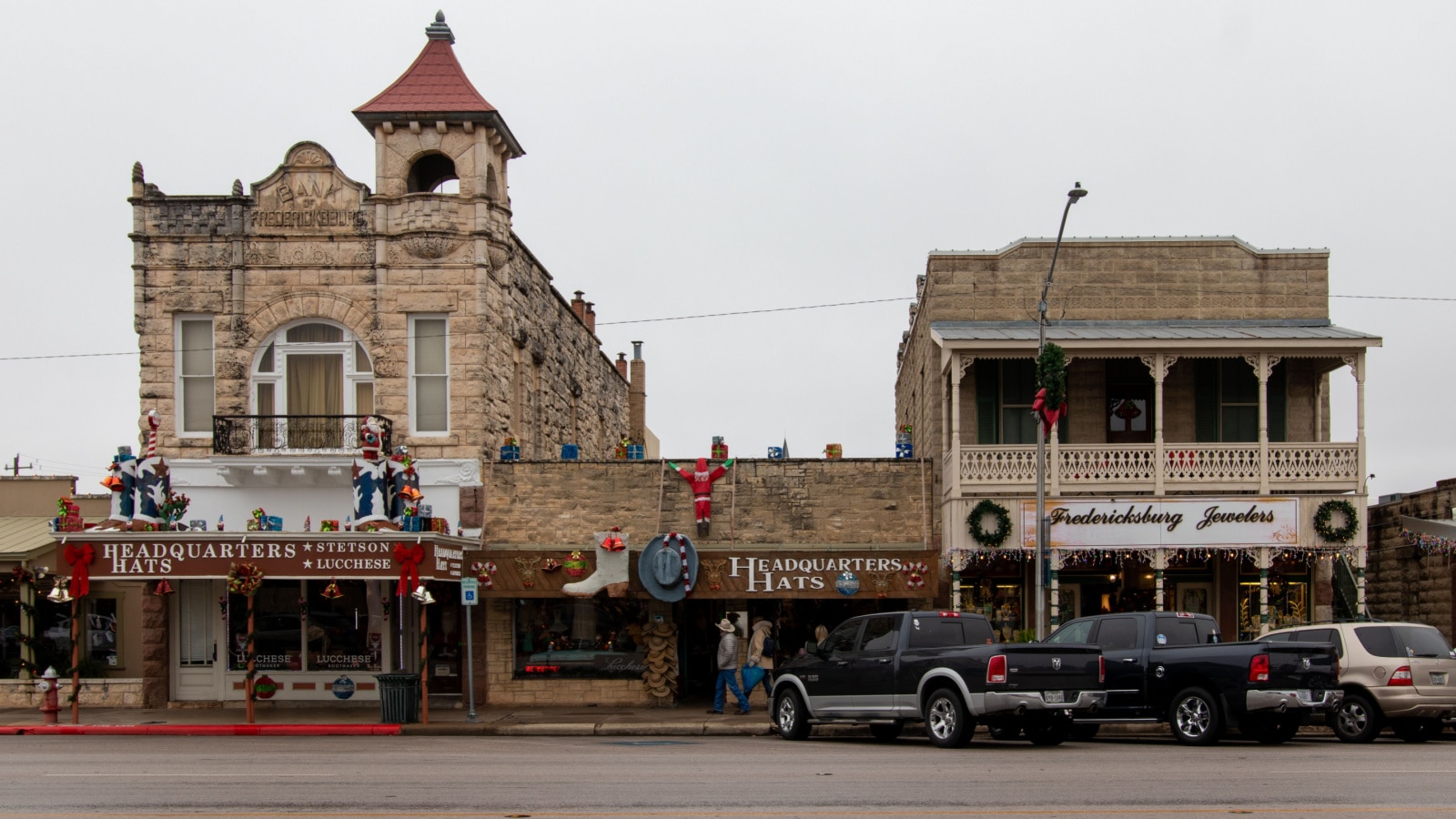 Present in the Texas Hill Country, the enchanting town of Fredericksburg boasts a unique German influence and is renowned for its flourishing wineries, lush peach orchards, and sprawling wildflower meadows. Visitors can explore the historic downtown district, which features unique shops, restaurants, and art galleries. Other popular attractions in the area include Enchanted Rock State Natural Area, a massive granite dome that offers hiking and rock climbing opportunities, and the Lyndon B. Johnson National Historical Park, which includes the former president's ranch and home.
15. Portsmouth, NH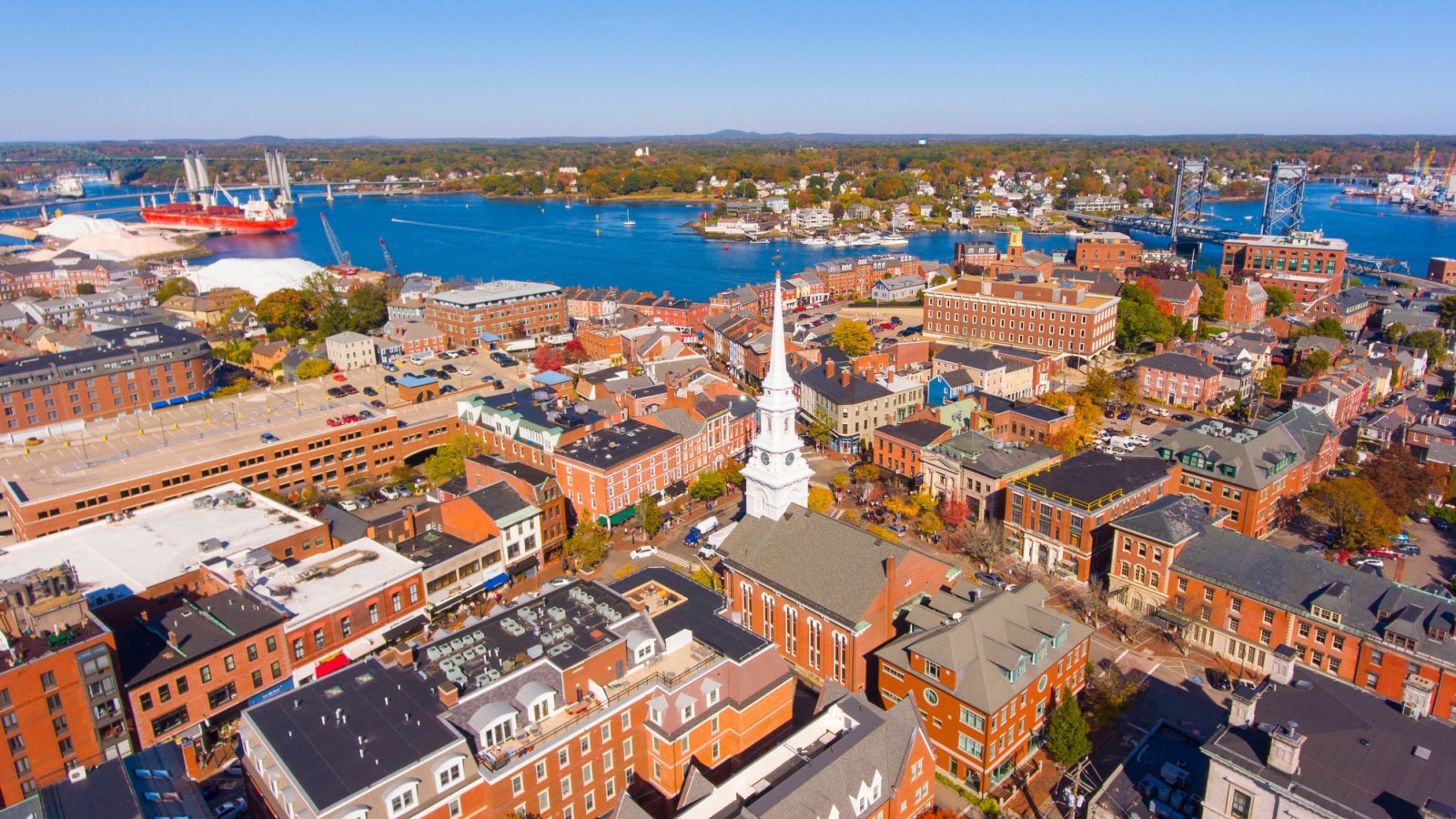 Portsmouth is a historic town located on the coast of New Hampshire. Its Portsmouth Historic District has over 800 preserved and restored buildings. The Strawbery Banke Museum showcases life in the town from the 17th century to the present. Other attractions include the USS Albacore Museum and Park, a retired naval submarine, and the Isles of Shoals, a group of islands off the coast.
Source: Reddit
Americans' Top 14 Picks for the Best Small Towns in the United States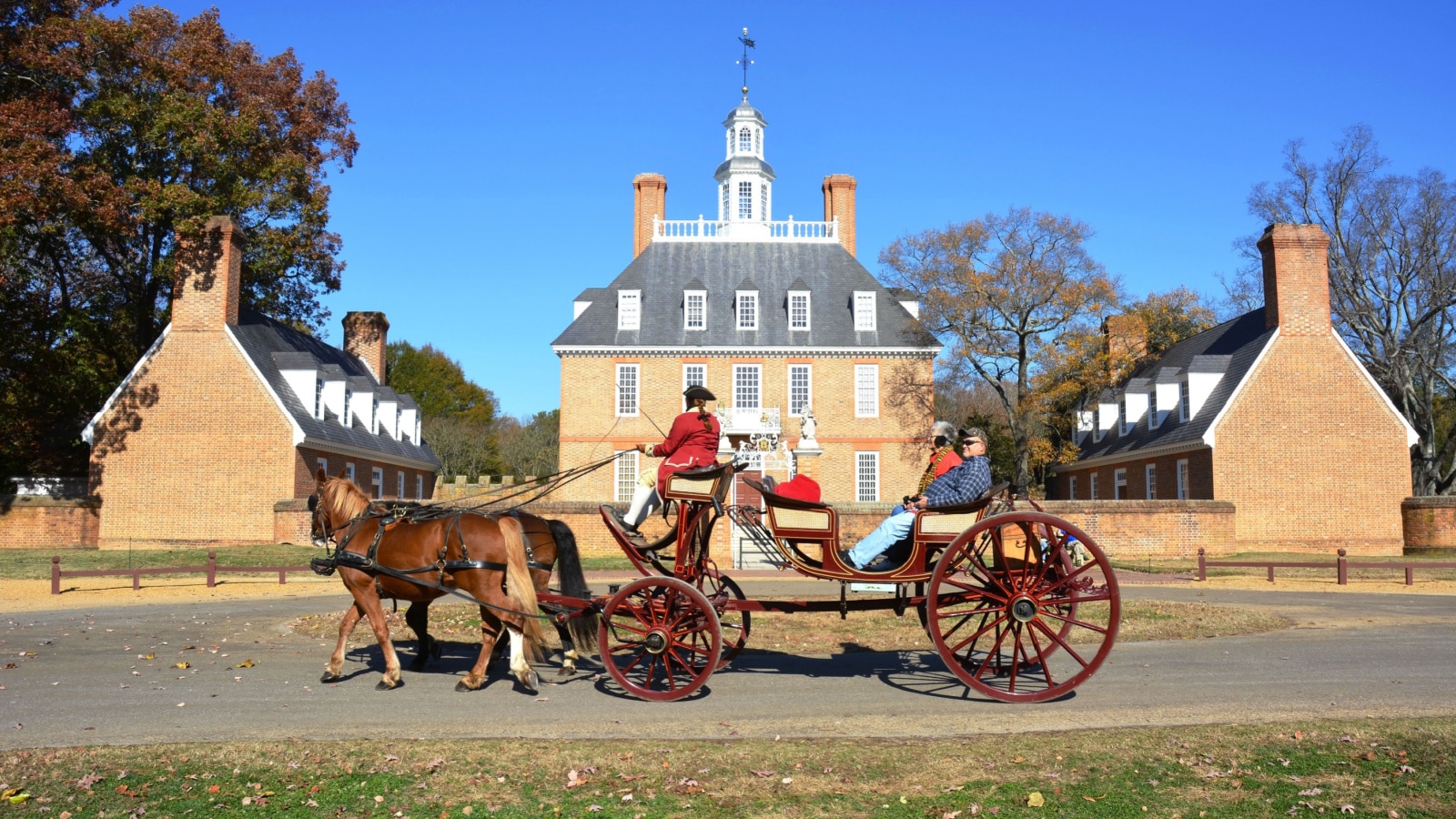 From the historic and quaint to the scenic and charming, plenty of small towns across the country offer unique experiences and attractions. Now I will explore some of the best small towns in the USA based on recommendations from people who have visited and lived in them.
Read more: Americans' Top 14 Picks for the Best Small Towns in the United States
The Prettiest Towns and Small Cities in Each of the 50 U.S. States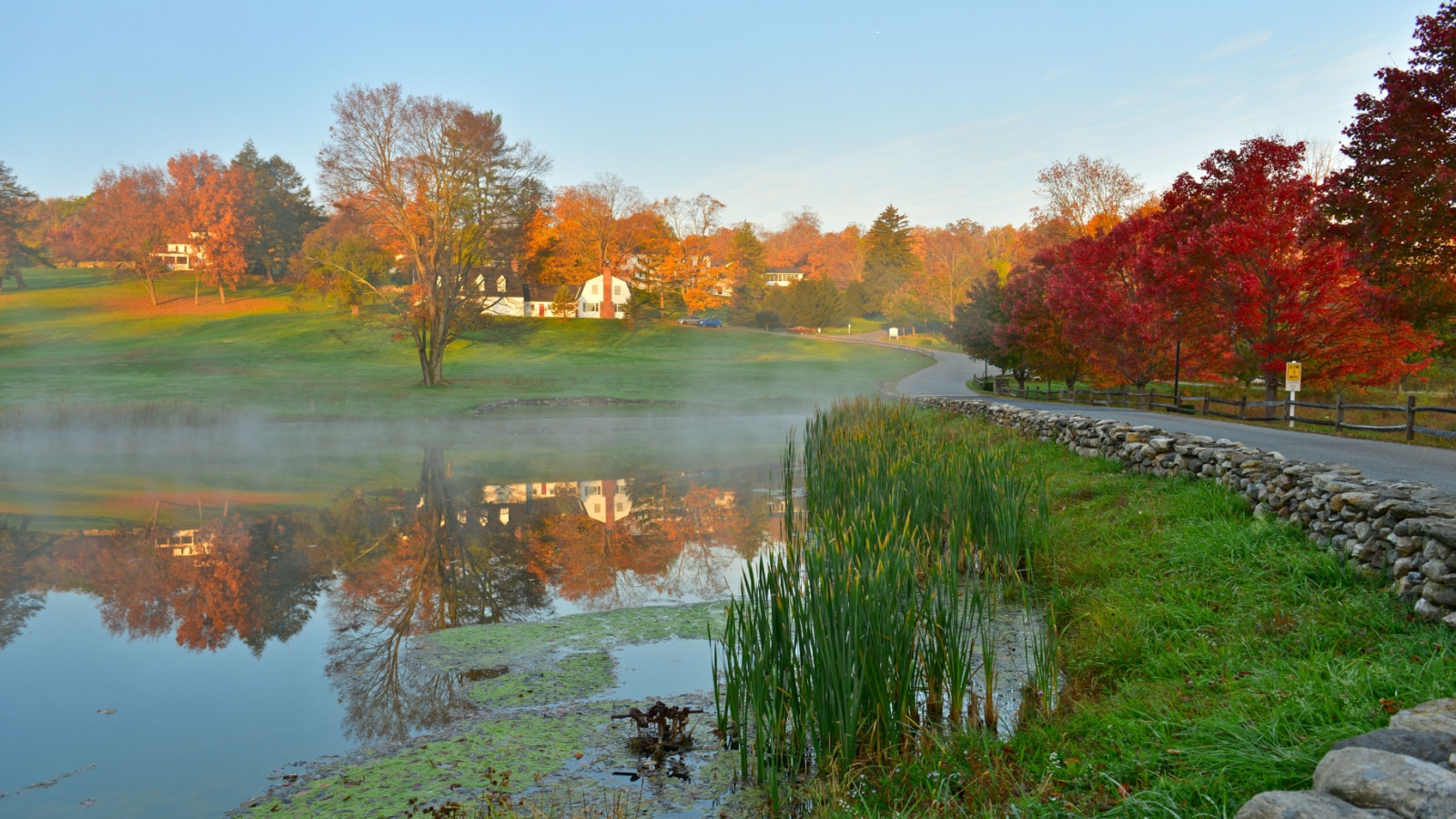 Whether you seek historic charm, breathtaking vistas, or a blend of cultural influences, this curated list will inspire you to explore the unparalleled beauty that awaits in every corner of the country.
Read more: The Prettiest Towns and Small Cities in Each of the 50 U.S. States
32 Reasons to Visit Door County, Wisconsin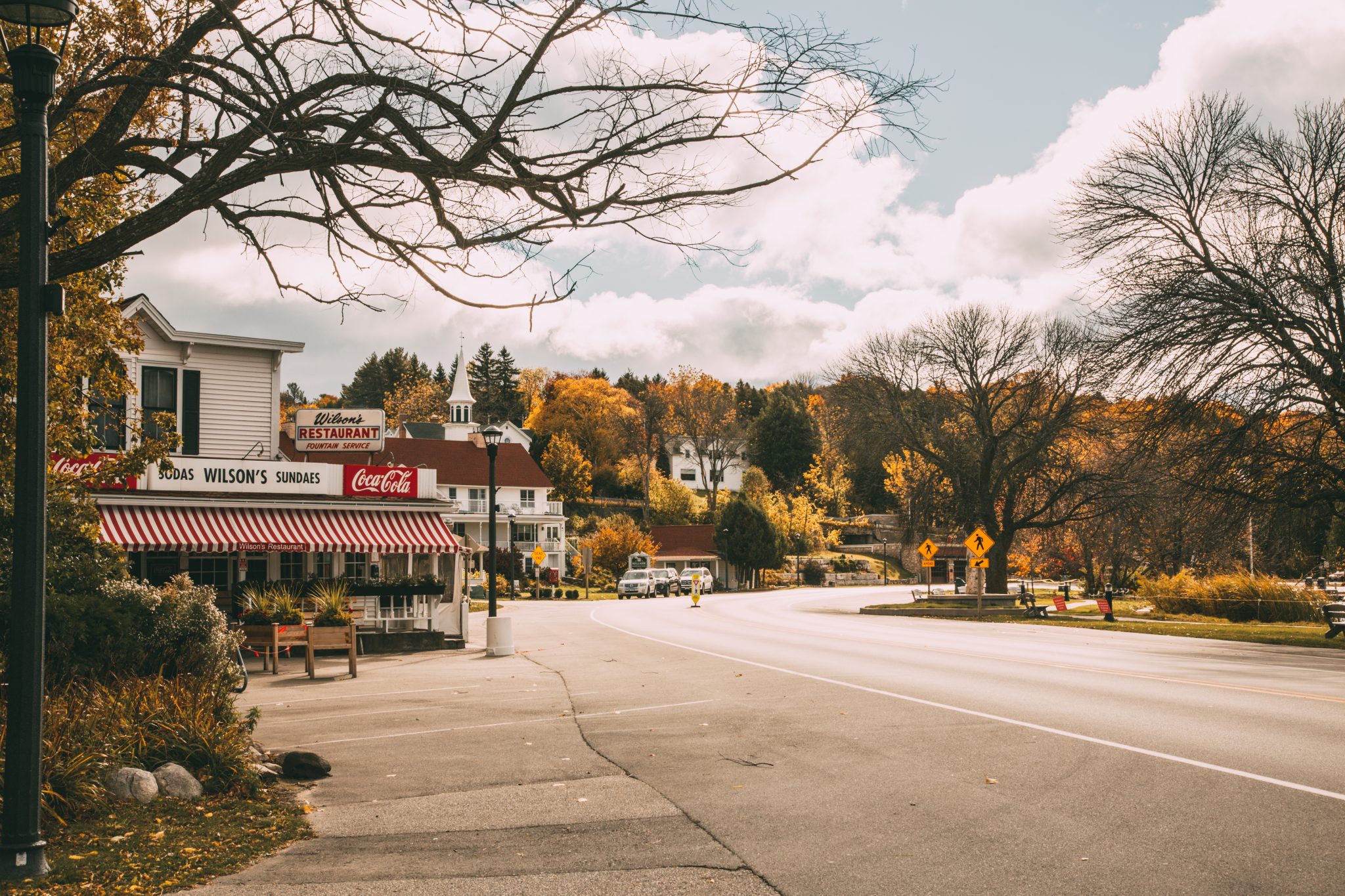 There is no shortage of fabulous things to do in Door County, Wisconsin. This area has a little something for everyone – from wine tasting to shopping to charter fishing and hiking, biking, kayaking, and more!
Read more: 32 Reasons to Visit Door County, Wisconsin
3 Days in Denver – The Perfect Itinerary for 1st Time Visitors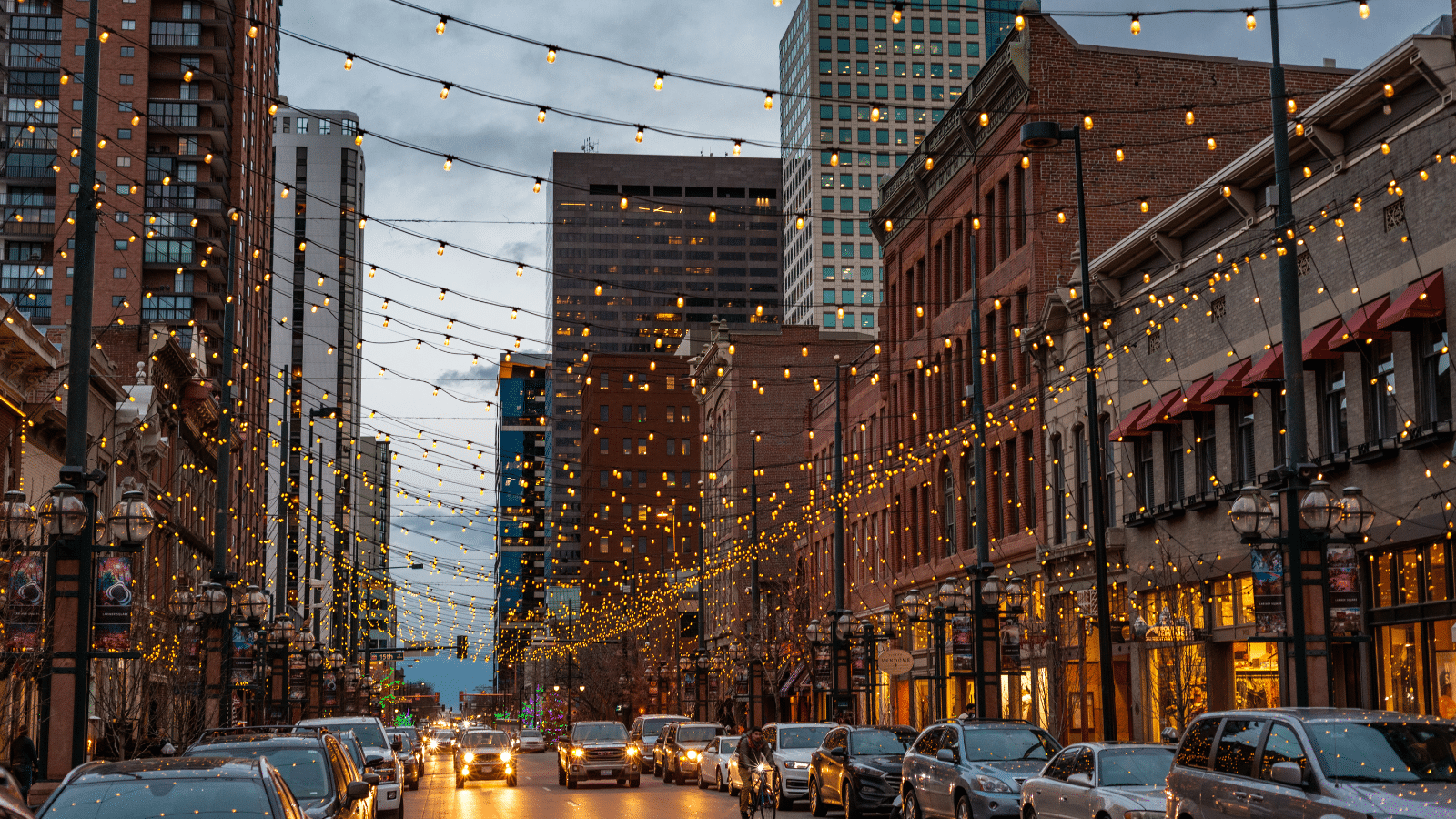 3 days in Denver is a great amount of time for your first visit to the Mile High City! This Denver itinerary will give you a great sampling of the highlights of Denver for a first-time visitor. From fantastic restaurants and breweries to hiking and wild immersive art installations – there is something in here for everyone!
Read more: 3 Days in Denver – The Perfect Itinerary for 1st-Time Visitors
12 of the Scariest Small Towns in America According to Travelers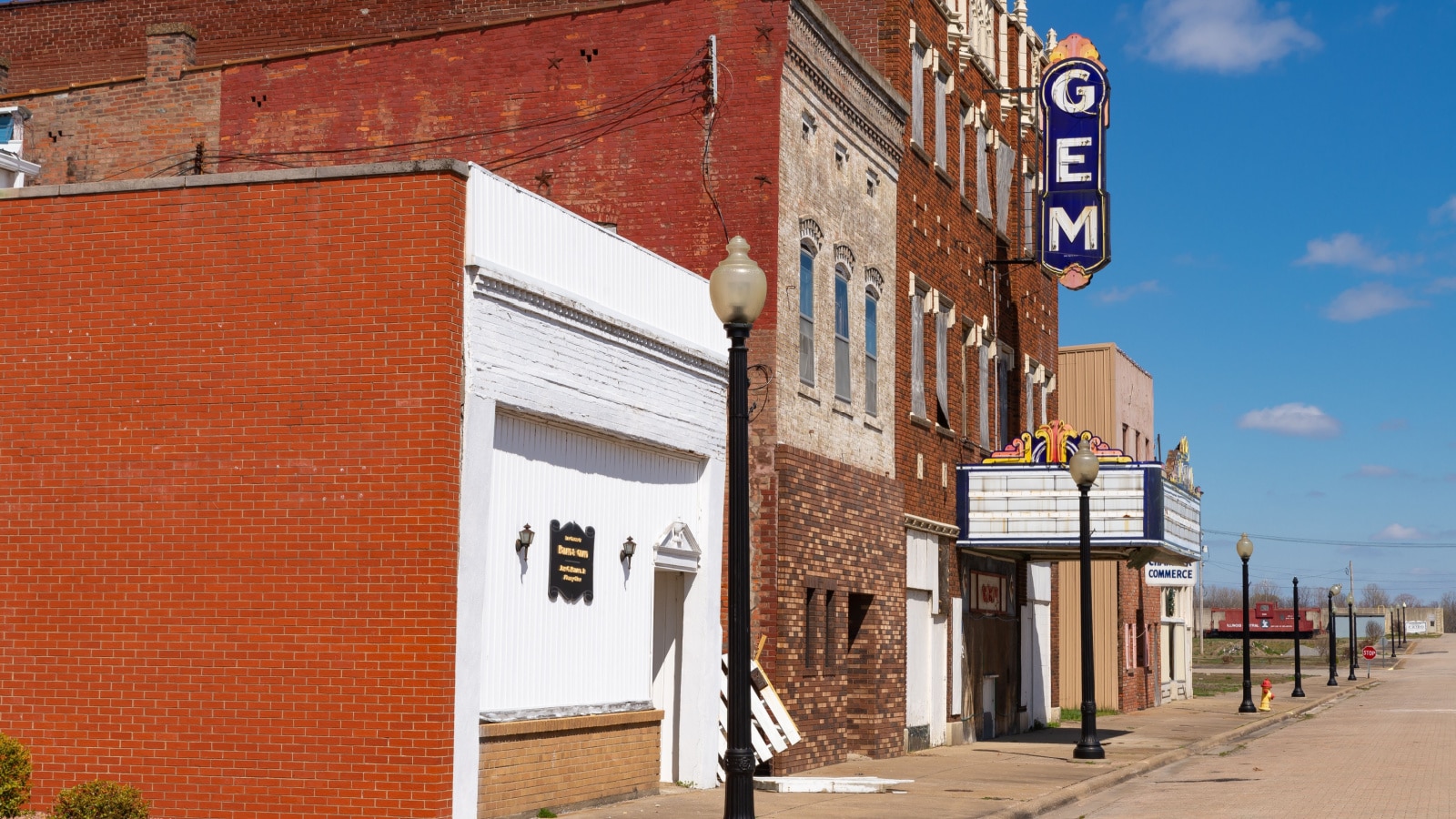 Exploring new places can be an exciting and eye-opening experience, but sometimes it can be downright creepy. Recently on an online platform, people have shared some small towns across the United States that have left a lasting impression on travelers due to their eerie atmosphere and strange occurrences.
Read more: 12 of the Scariest Small Towns in America According to Travelers