12 of the Scariest Small Towns in America as Voted by Travelers
Exploring new places can be an exciting and eye-opening experience, but sometimes it can be downright creepy. Recently on an online platform, people have shared some small towns across the United States that have left a lasting impression on travelers due to their eerie atmosphere and strange occurrences.
1. Colorado City, AZ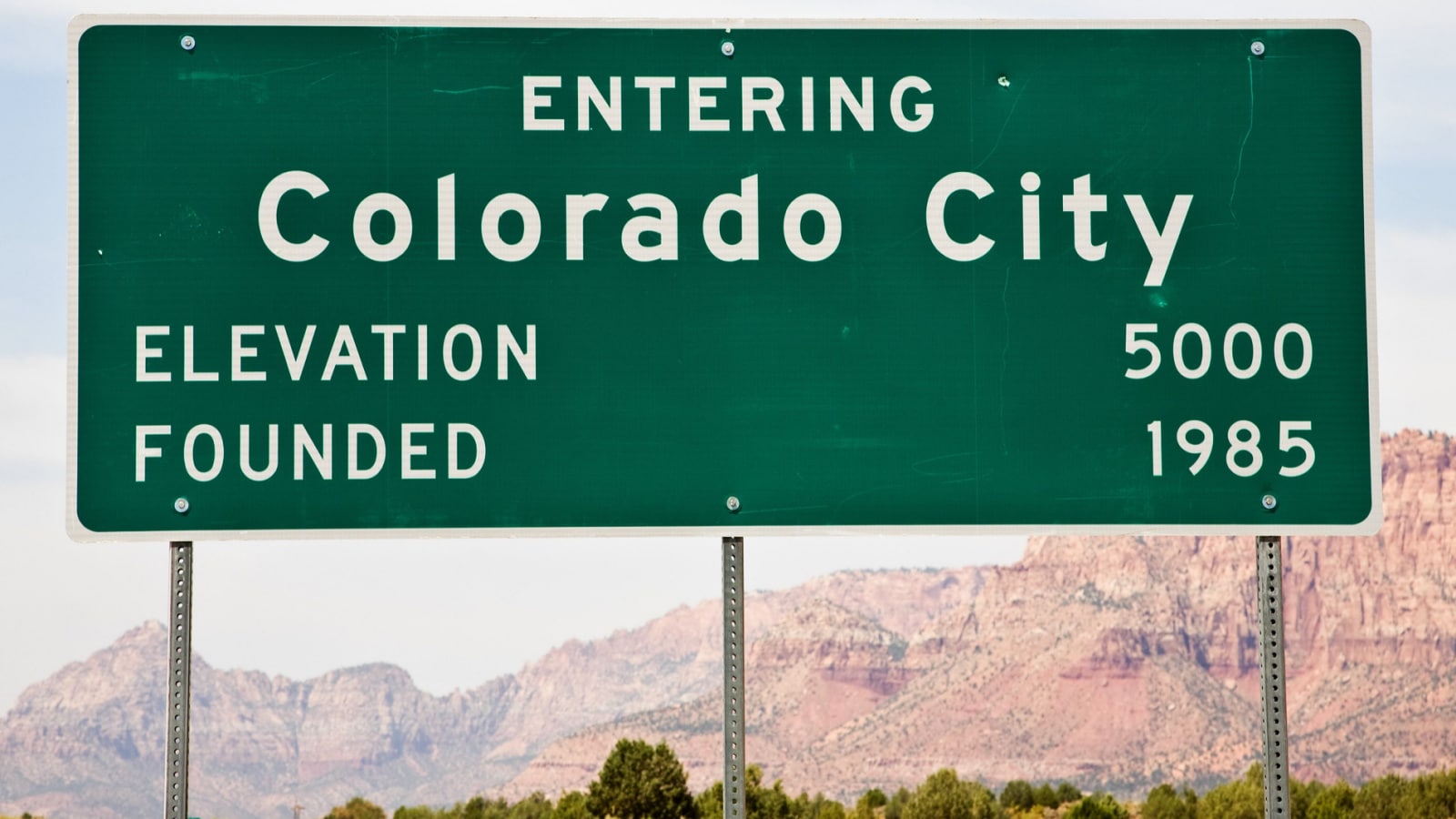 Brace yourself for a chilling encounter in Colorado City, AZ, warns a lone adventurer. This fearless soul cautions that if you pass through this small town, you may be shadowed by several white SUVs. The eerie sensation of being trailed by unknown parties can be likened to a scene straight out of a horror flick. Other commenters agreed with this statement and had similar experiences while driving through. They suggested it is due to the town having a "cult" of sorts.
2. Hillsville, PA
One user shared an intriguing story about Hillsville, PA, known as "Zombieland." According to local legends, the town has a haunted bridge, graveyard, and murder house. To begin the journey, one must light a torch in the woods, adding to the spookiness of the experience. The user mentioned visiting the town in high school and described a creepy underpass adorned with hundreds of statues of Mother Mary. To reach the top of the hills, one must drive up what feels like a 90-degree incline, making the journey even more eerie.
3. Rulo, NE
Are you brave enough to explore Rulo, Nebraska, a small town with a dark, haunted past? An intrepid explorer describes this place as eerily empty, with numerous abandoned buildings. But what makes Rulo truly unsettling is its history as the home of a Christian Identity cult led by the infamous Michael Ryan. The cult's atrocities, which included torture and murder of its members, have forever marked this town as a place with a disturbing past.
4. Skidmore, MO
Visit Skidmore, MO, but be prepared to encounter an unsettling history that still lingers. The town was once plagued by a bully named Ken McElroy, who terrorized residents with theft, rape, and intimidation. Eventually, the townspeople took matters into their own hands and gunned him down outside a local bar. Despite this, the memory of this event lingers, and visitors may notice an eerie vibe from the locals. Perhaps they are still affected by the unwanted attention and notoriety the town has garnered. Whatever the reason, the dark history of Skidmore will leave a lasting impression.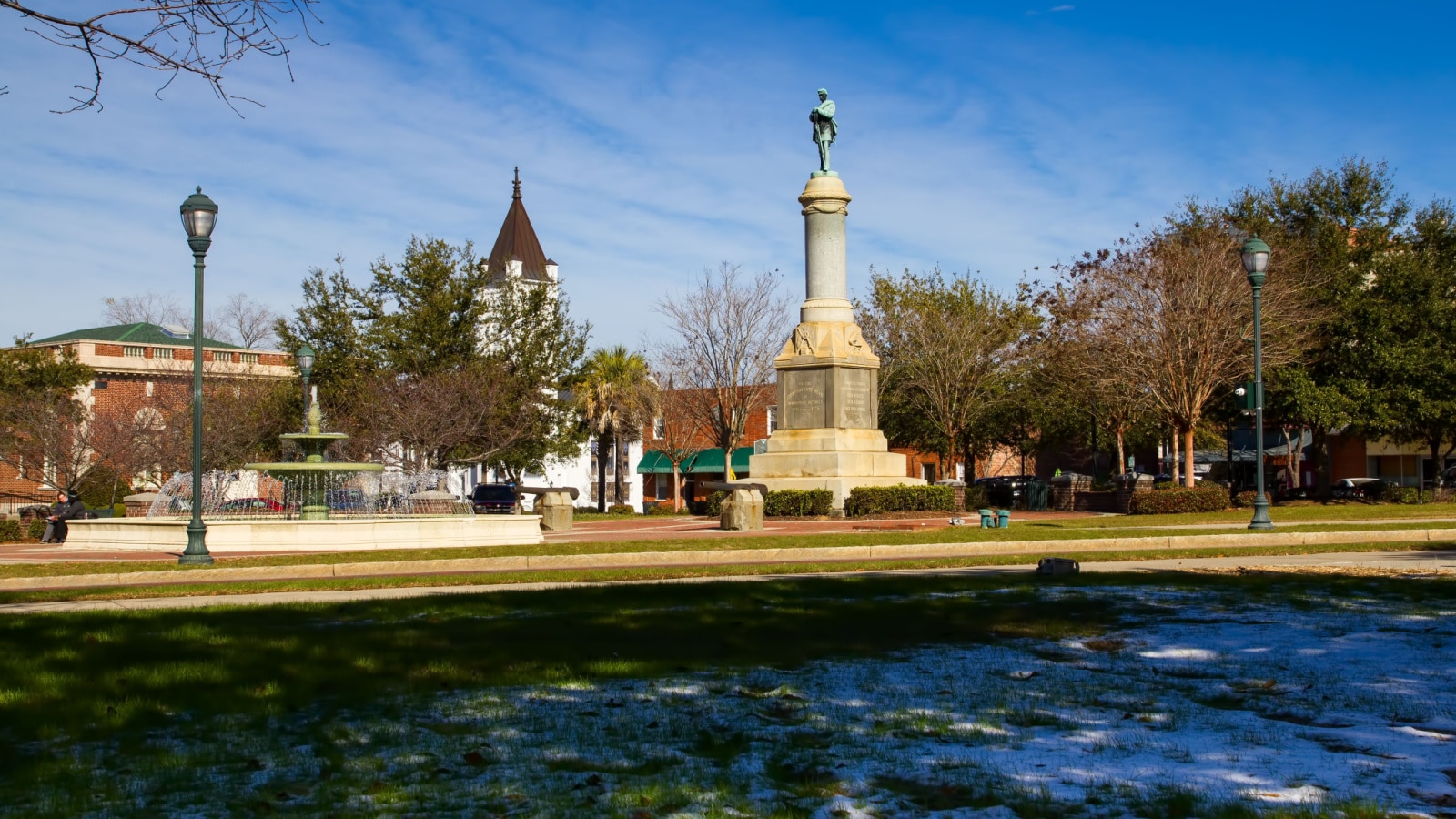 5. Orangeburg, SC
According to an explorer, Orangeburg, SC, is a small town that can leave visitors with an uneasy feeling. Despite being there for work, the town's eerie quietness gave off a post-apocalyptic vibe, leaving the traveler feeling depressed. The hotel they stayed at was filled with drug activity, and the voyager even had to switch hotels in the middle of the night due to feeling unsafe. The week dragged on, and the sightseer left as soon as possible, relieved once they hit the highway. Orangeburg, SC, may only be suitable for some, as the oppressive atmosphere can be overwhelming. Several other commenters agreed with this and said they had similar feelings about Orangeburg.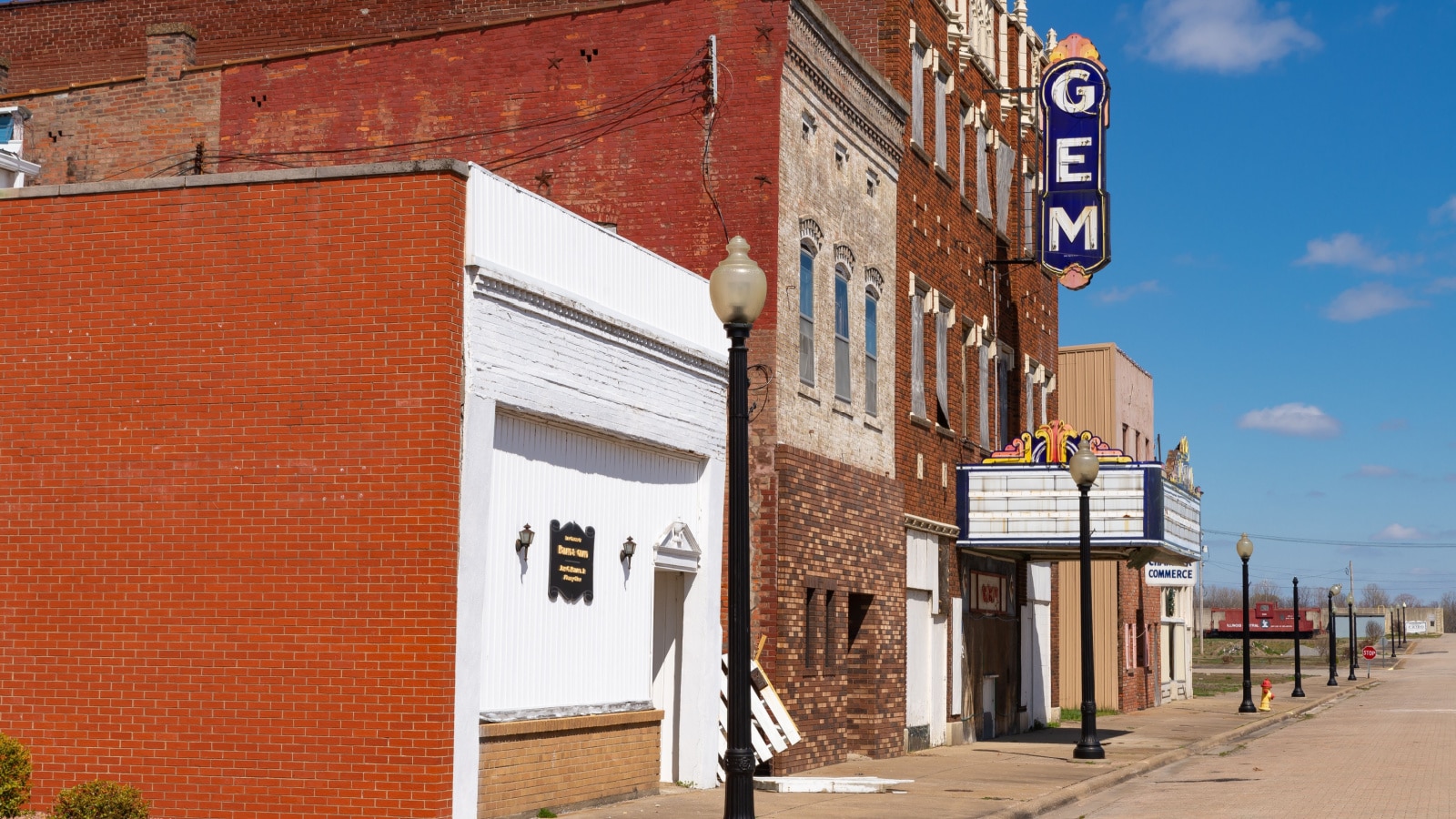 6. Cairo, IL
Cairo, Illinois, is a town that left a road tripper feeling uneasy after passing through it several times with their truck driver boyfriend. The town's spooky and dark atmosphere was punctuated by the fact that the only open place was a Subway restaurant with all the lights in the parking lot turned off. Upon further research, they discovered that a flood had devastated the town years before, leaving behind a desolate and eerie place that left them feeling discomfort.
7. Newtown, MO
A traveler recently visited Newtown, MO, and what they found there was far from comforting. The town's eerie atmosphere was evident when they arrived, with perfectly lined trees, no noise, and identical houses made to look like they were from a bygone era. The downtown area was equally strange, with animal statues and buildings that resembled the Parthenon. This artificial, unnatural feel some travelers feeling like they were in a post-apocalyptic wasteland.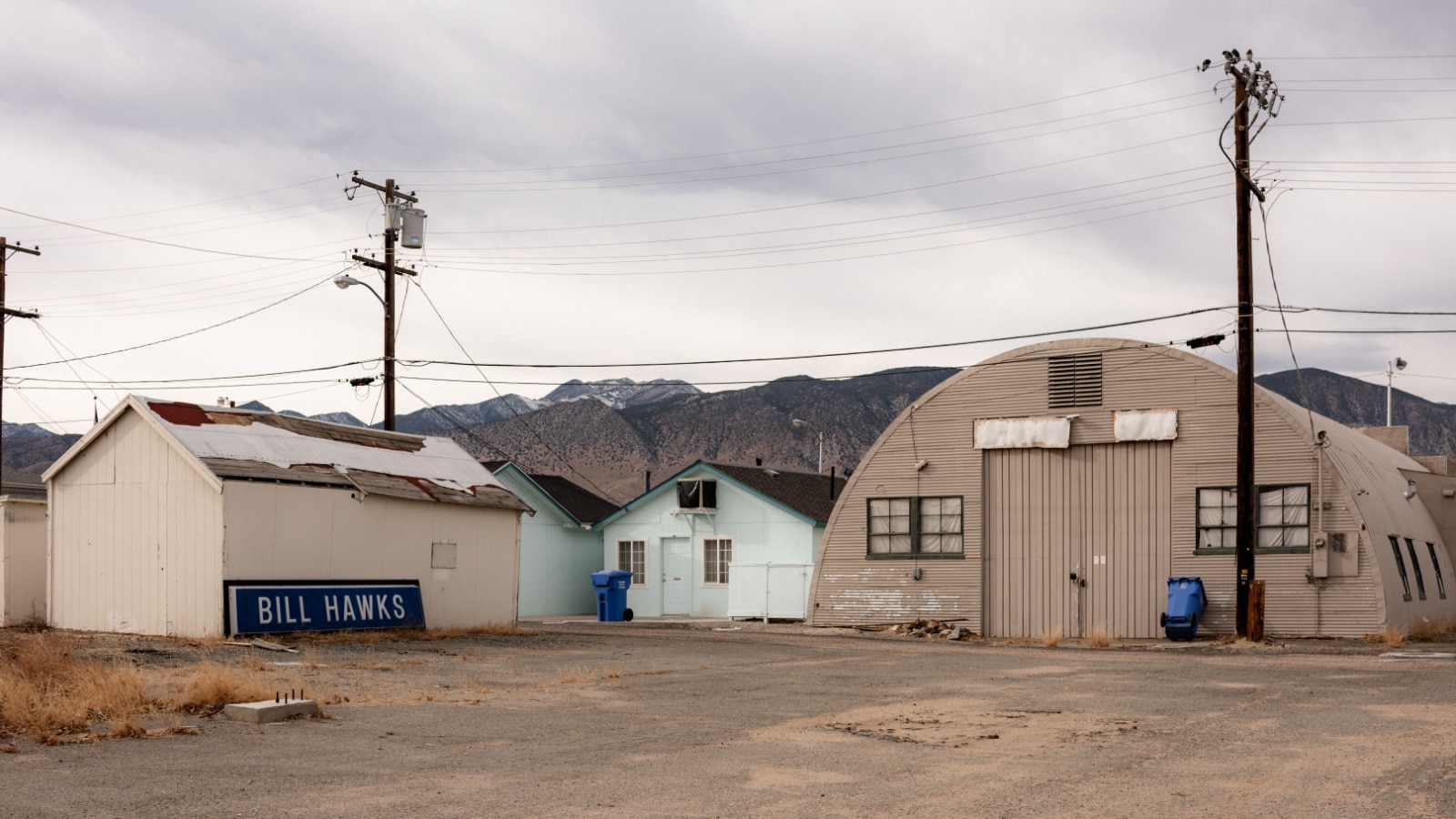 8. Hawthorne, NV
Another adventurer shared that Hawthorne, Nevada, is a small town shrouded in mystery and unease. The town's naval base and rumored submarine tunnel to the Pacific Ocean only added to the unsettling vibe. When the traveler stopped for gas, they couldn't shake the feeling that the locals were watching them. Hawthorne, Nevada, is not a place for those seeking peace and tranquility.
9. Many, LA
Embark on a journey to Many, Louisiana, but beware of the creepy ambiance that surrounds this small town. While the town boasts delicious Mexican food and a welcoming atmosphere, things get dark once you leave its confines. The roads leading out of town are in disrepair, and it can take up to 30 minutes to reach the highway. Along the way, you may come across abandoned houses hidden in the woods and wild dogs roaming. Some areas, such as Coushetta, are too dangerous even for the locals to venture into. With no cell service and a map that doesn't match reality, the unsettling atmosphere around Manly will leave you feeling unease.
10. Samoa, CA
A visitor to Samoa, California, has described it as one of the creepiest small towns they have ever visited. The eerie energy of the place left a lasting impression on the traveler, who compared the atmosphere to the works of horror masters Stephen King, David Lynch, and John Carpenter. The unsettling vibe of Samoa, California, was so intense that the visitor invited others to confirm their feelings about the place.
11. Carpenter, WY
Carpenter, Wyoming, is a small town that left an unsettling impression on an explorer passing through. The desolate atmosphere of the town, coupled with the eerie vibes, left the traveler feeling uneasy. They only encountered a young girl outside the town hall, who stared at them with shaking heads as they drove by. This unsettling encounter only added to the mysterious vibe of Carpenter, Wyoming.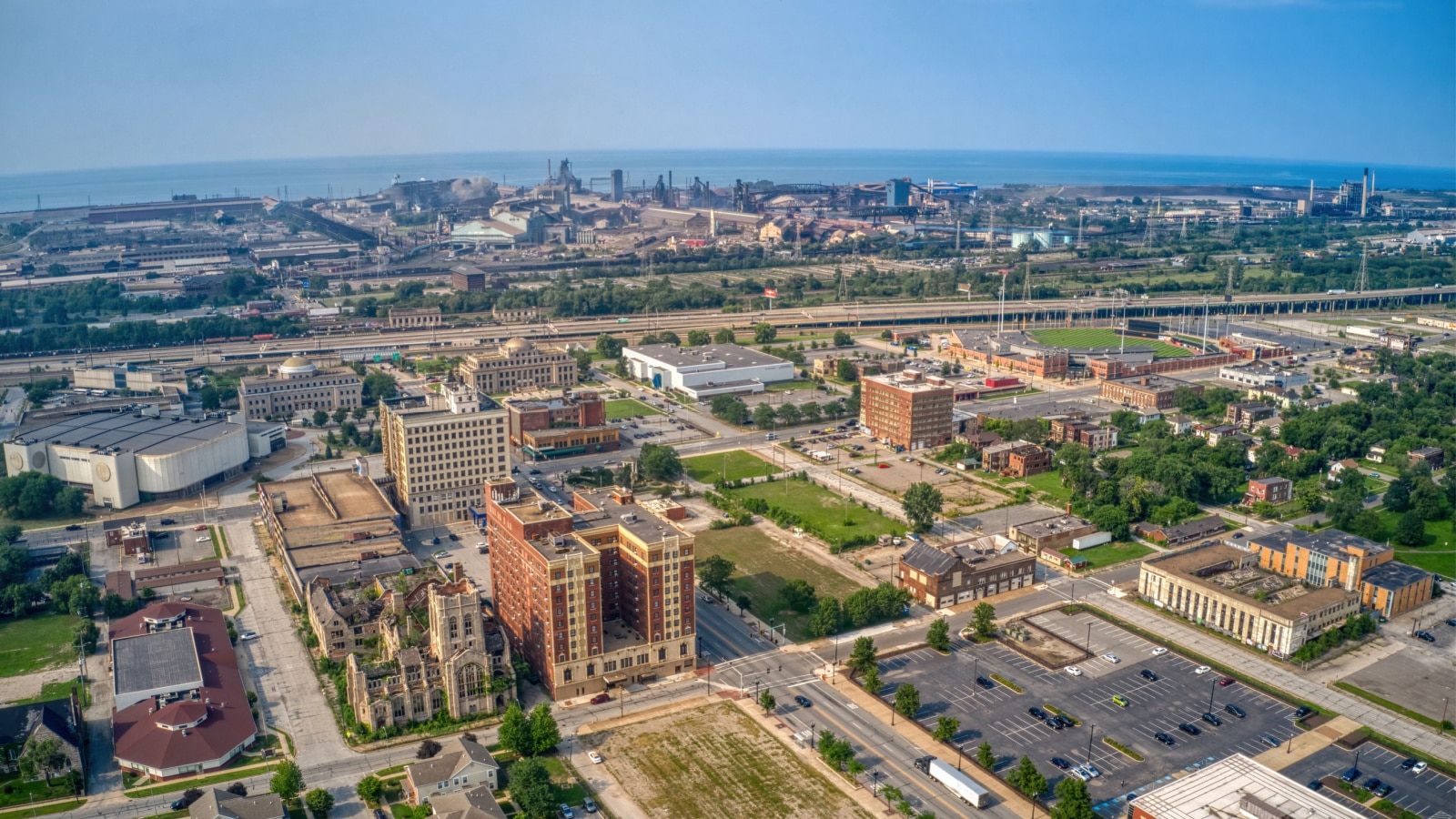 12. Gary, IN
An adventurer recently shared their harrowing experience passing through Gary, Indiana, which left them with an unnerving feeling. The GPS had rerouted them through a neighborhood where they encountered a car burning for quite some time, yet no one was around. This unsettling scene convinced the traveler that Gary, Indiana, may be a town best avoided by those looking for a peaceful and safe journey.
Source: Reddit
Green Bay Named the Best Place to Live in the United States 2023–2024
U.S. News and World Report released their list of the best places to live in the U.S. for 2023. They analyze 150 metro areas in the United States each year to find the best places to live. The report is based on the quality of life and the job market in each metro area, as well as the value of living there and people's desire to live there.
Read more: Green Bay Named the Best Place to Live in the United States 2023–2024
Americans' Top 14 Picks for the Best Small Towns in the United States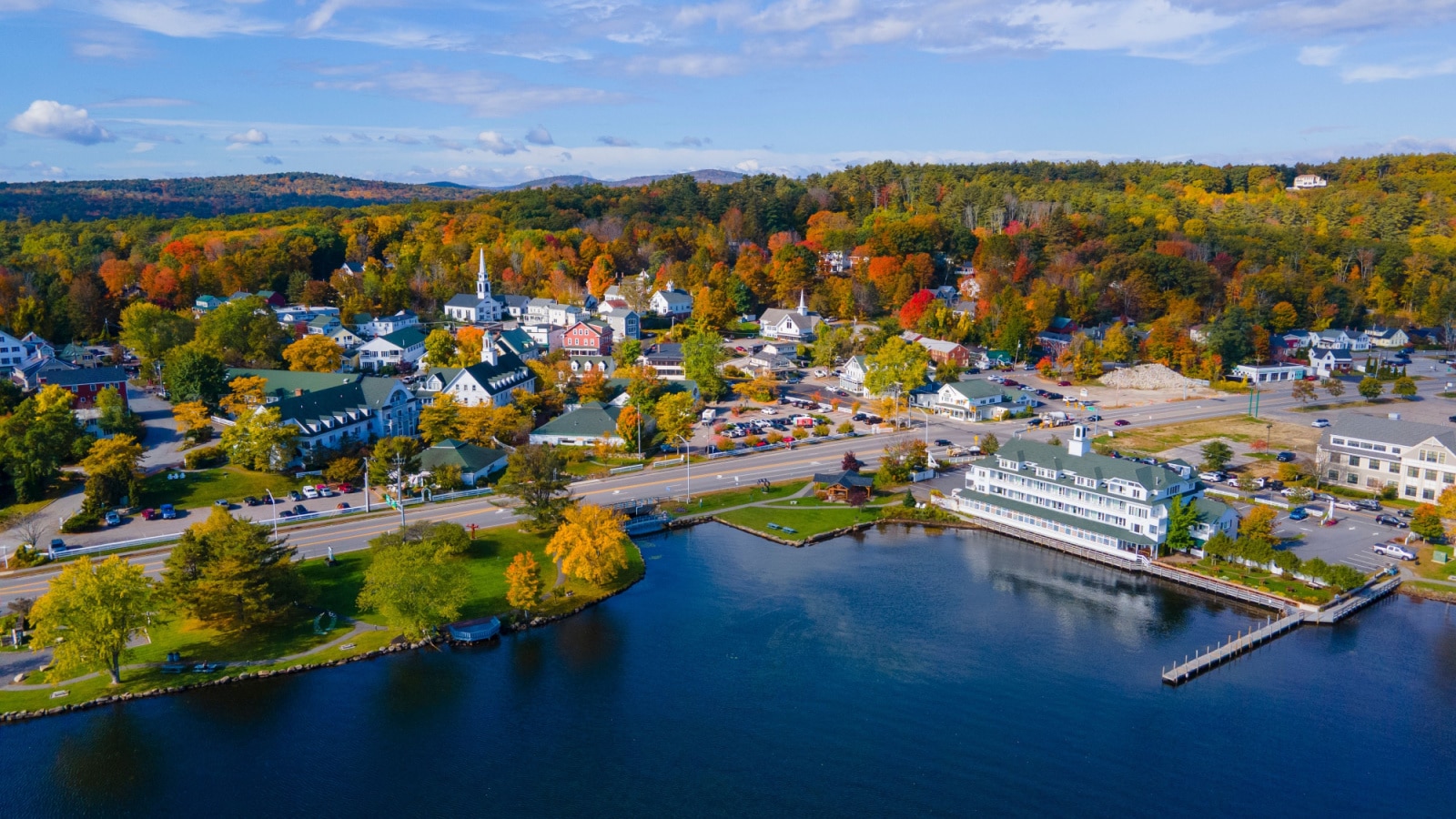 From the historic and quaint to the scenic and charming, plenty of small towns across the country offer unique experiences and attractions. Now I will explore some of the best small towns in the USA based on recommendations from people who have visited them.
Read more: Americans' Top 14 Picks for the Best Small Towns in the United States
10 of the Best Places To Travel in the U.S. According to Americans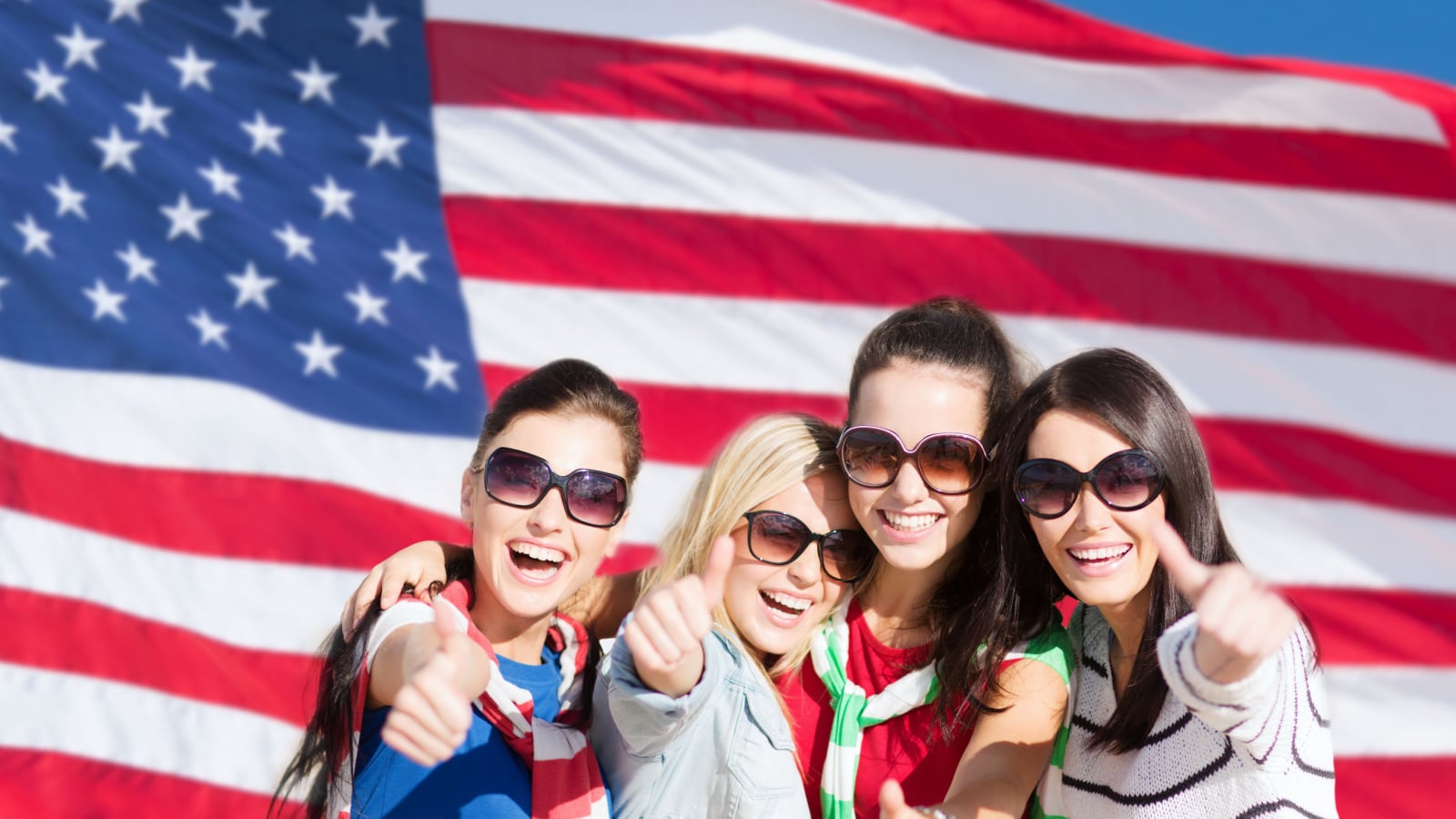 With endless travel options, narrowing down a destination is a tricky practice. Fifty states, melting pots of culture, various languages, and beautiful scenery are among the offerings in the US. Ten seasoned travelers shared their favorite places to visit in the U.S.
Read more: 10 of the Best Places To Travel in the U.S. According to Americans
10 of the Worst Cities in the U.S. According to Americans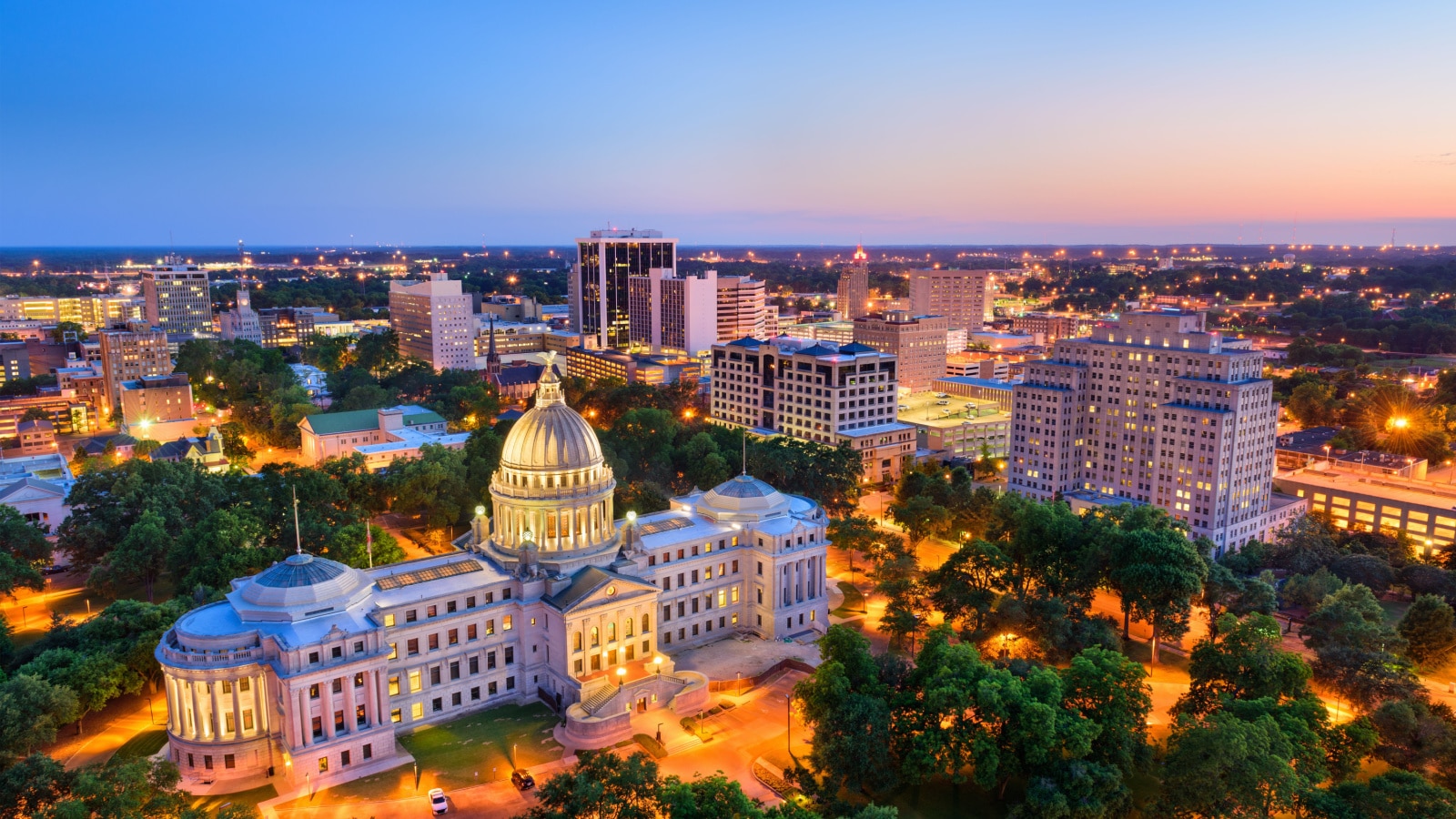 Some cities in the United States may be less desirable to visit than others, due to crime rates, infrastructure, and cleanliness. Recently on an online platform, Americans have shared their views on the worst big cities in the USA and why they believe so.
Read more: 10 of the Worst Cities in the U.S. According to Americans
3 Days in Denver – The Perfect Itinerary for 1st-Time Visitors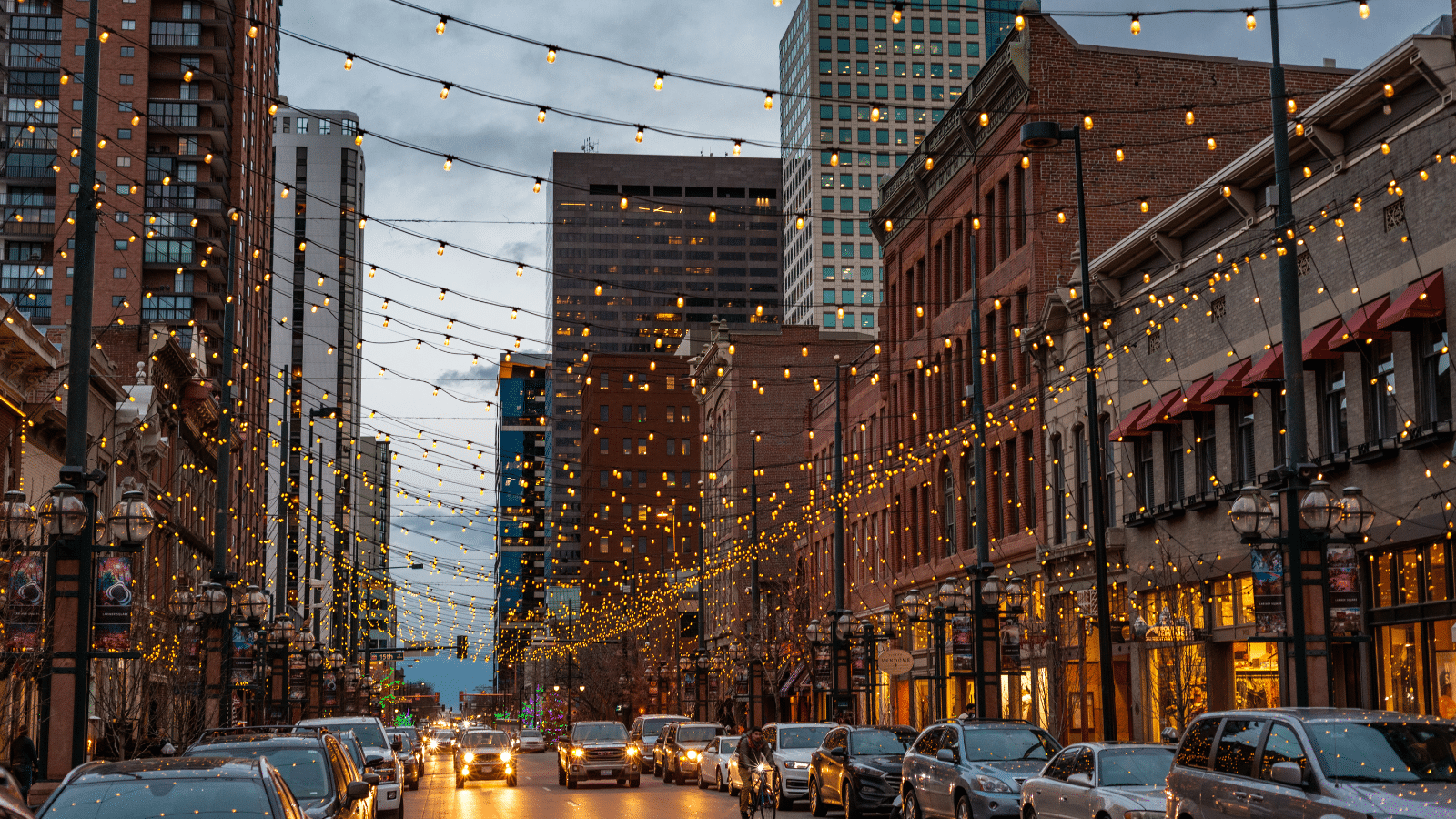 This Denver itinerary will give you a great sampling of the highlights of Denver for a first-time visitor. From fantastic restaurants and breweries to hiking and wild immersive art installations – there is something in here for everyone!
Read more: 3 Days in Denver – The Perfect Itinerary for 1st-Time Visitors
10 of the Worst U.S. States To Visit According to Americans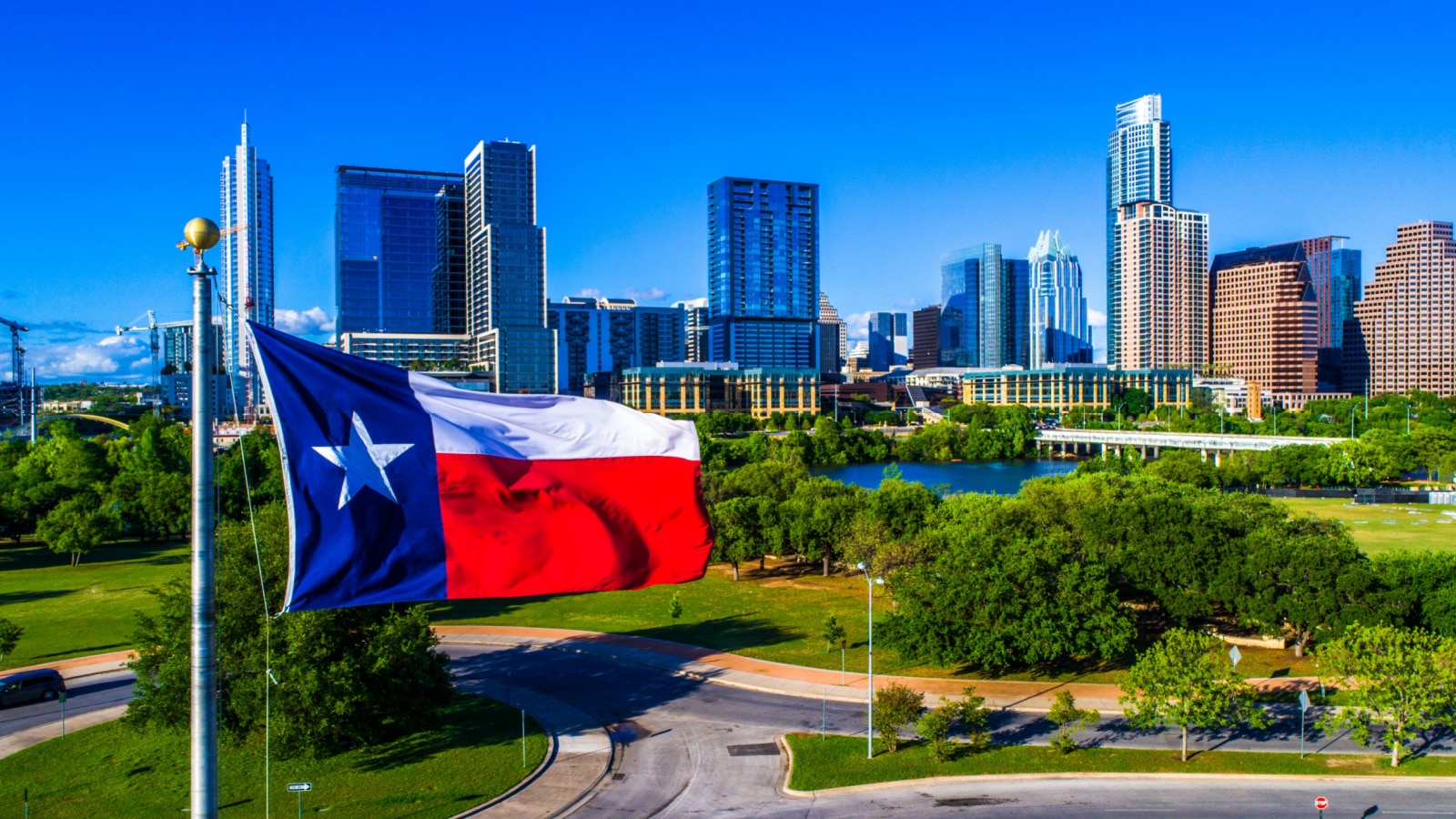 Many Americans have traveled across the country and have opinions on which state is the worst to visit. Some states have been deemed less desirable than others, whether it's due to a lack of attractions or cultural diversity, high cost of living, or just an overall creepy vibe. Let's see what Americans have shared on an online platform discussion.
Read more: 10 of the Worst U.S. States To Visit According to Americans
10 Quirky Things To Do in New Orleans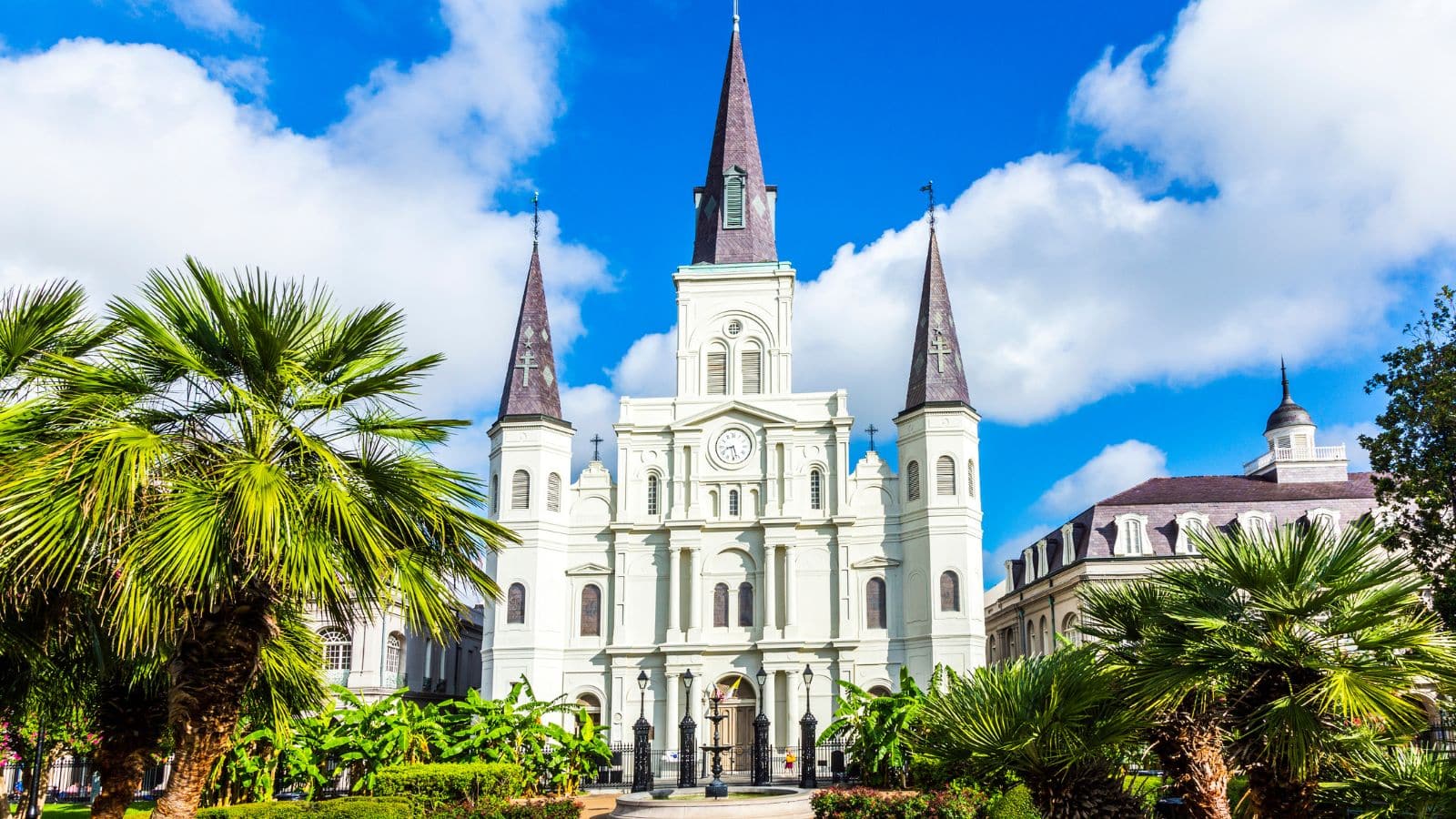 New Orleans is a city all its own, with many quirky experiences to be had. From ghost tours to tarot card readings to sampling the "planet's best" hot sauce…there are many fun experiences you can have in just a few days of visiting New Orleans!
Read more: 10 Quirky Things To Do in New Orleans