12 Things That Surprised Me About Moscow, Russia (As an American)
I know I've said this a million times, but Russia is an absolutely amazing country to visit. If you ever have the opportunity to see it, DO NOT hesitate. Living in Moscow for a little over a year has been one of the most surprisingly fantastic experiences of my life.
I know there are many preconceived notions about what Moscow, Russia is like, though, especially as an American.…I had many of them before I moved there. So, hopefully, this post will shed a little light on what to expect, should you ever decide to visit Moscow!
(Note: These are not in any particular order, just a list of what surprised me!)
12 Things That Surprised Me About Moscow, Russia (As an American)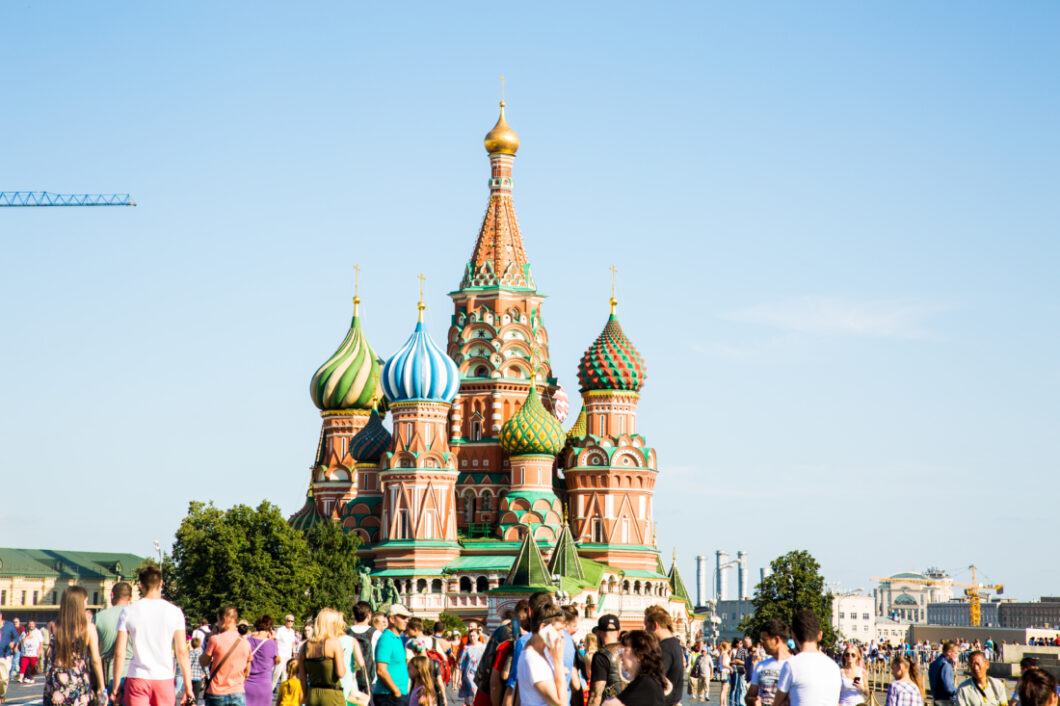 1.) How safe it is in Moscow. As an American, I had this image in my head of Moscow being one of the most dangerous cities in the world…where an American would be in mortal danger at all times if they were visiting. I could not have been more wrong. Moscow is one of the safest cities I have ever been to.
Sure, if you're in politics or organized crime, then perhaps Moscow isn't the safest city. But as an average tourist visiting – you are likely safer here than you are at home. (I'm from a small city in Wisconsin, and honestly felt safer walking alone in Moscow at night than I do back home.)
This was always something that family and friends remarked about as well when visiting. They couldn't get over how safe the city is.
That being said, Moscow is still a big city. Exercise caution as you would anywhere else – don't be a complete idiot. Be aware of your surroundings and your belongings. Keep your eyes open for pickpockets, especially in busy tourist areas.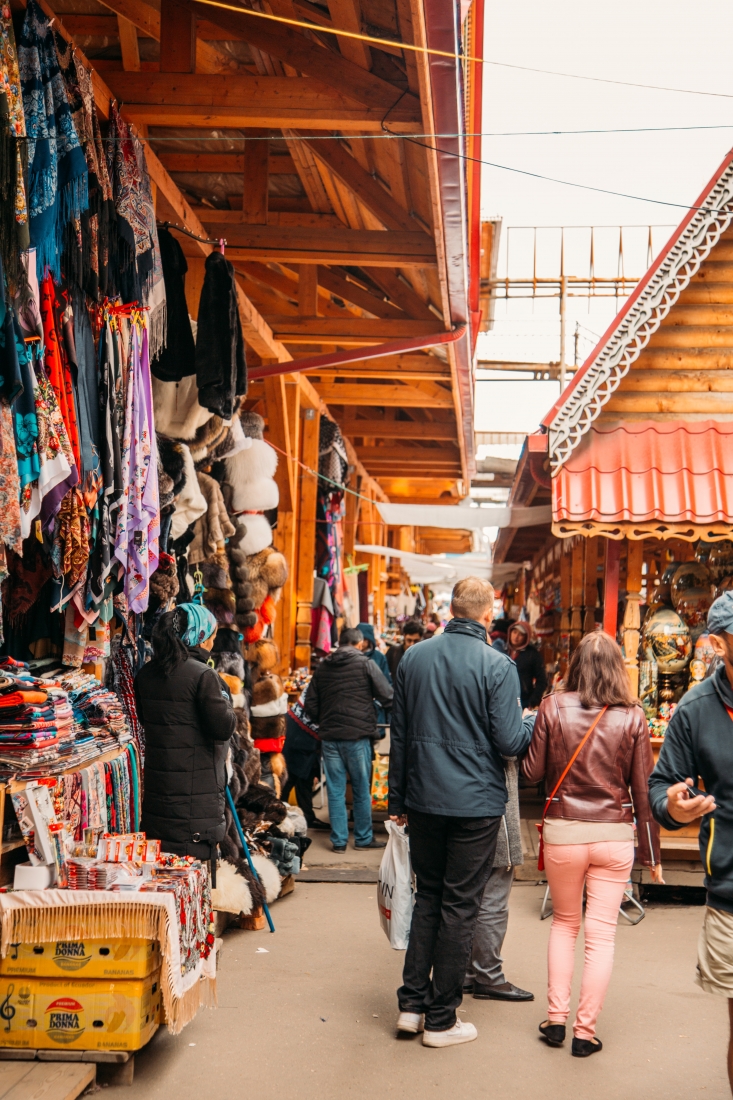 2.) Russians' perspective of Americans being in their country. For the most part, everyone's attitude in Moscow that I've encountered over this last year has been of genuine curiosity – "What brings you to Moscow as an American? How do you like it here? What do you think of the cold?"
As an American, I had this preconceived notion that Muscovites wouldn't like me being here. I couldn't have been more wrong. Everyone has been very kind and not a single person ever voiced a prejudice about Americans. (And from what I've come to gather, most Russians are not the sort to hold their opinions back in order to be polite.)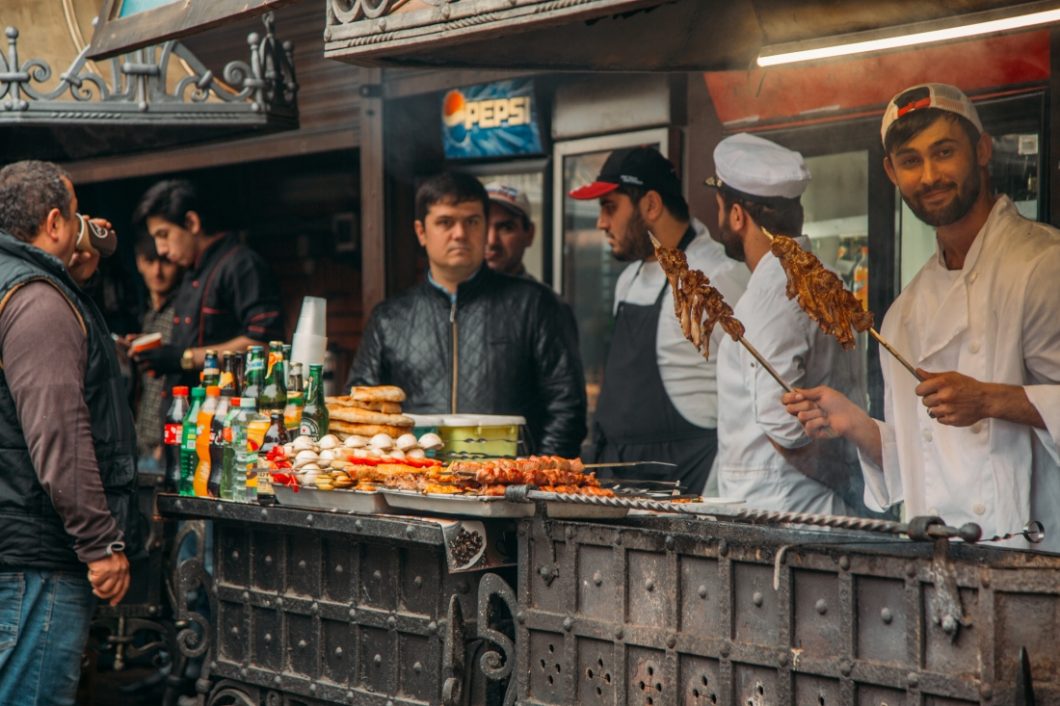 3.) How nice the vast majority of Muscovites are. Moscow is a very large city, and I didn't meet every single person living here. However, again, I had this idea that all Russians would be rather cold or rude to me. This, again, couldn't have been further from the truth.
In Russian culture, it's not normal to smile much, especially at strangers. So, I can see how Russian people may come off as unfriendly to a foreigner. However, once you talk to most people here, they are very friendly!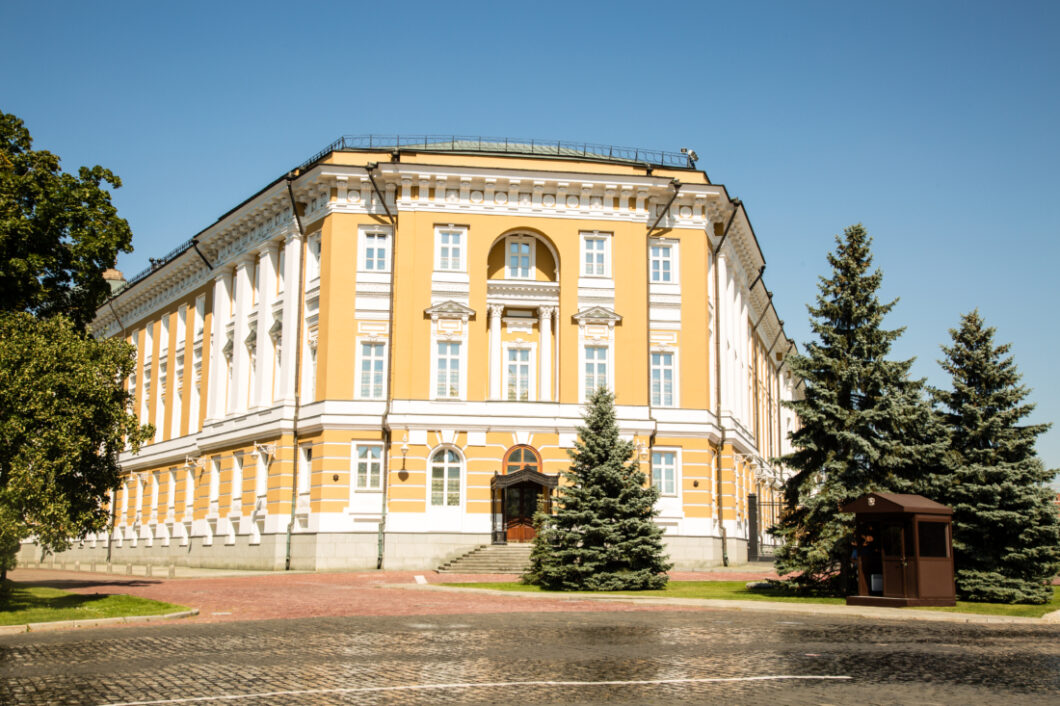 4.) The average Russian in Moscow did not care about my American politics that much (or at least, it does not come up in conversation as frequently as I thought it would). I had lived in Australia for the previous US presidential election, and it was literally the only thing most people wanted to talk to me about. (I started replying I was Canadian when I asked where I was from, to avoid having that conversation over and over again.)
I also lived in Argentina for a year after that, and most people could not wait to chat with me about Trump and the current American political climate (all just out of curiosity – not malice).
However, I have had it come up only a handful of times in conversation while in Russia. Sure, there are always some grumbles about Putin, but no one is going out of their way to hear my thoughts on America's current political situation. (I'm assuming this is because Russians are also just as sick of having to talk about their thoughts on Putin…)

5.) How English-friendly Moscow is. This is a fairly recent change, though. I had arrived in Moscow just weeks after they had hosted the World Cup. Most signs and menus were translated because of this. Many of the younger generations of Muscovites also know basic English.
Knowing a handful of words in Russian is useful in order to be polite. However, you'll be just fine with only know English if you visit Moscow (or St. Petersburg for that matter).
6.) How beautiful and colorful Moscow is – even the metro! As an American, we only ever think of the drab and grey apartment buildings built during the Stalin era. However, even the architecture built during that time was beautiful in its own right. Plus, the multitude of gold-domed and colorful Orthodox cathedrals look straight out of a fairytale. And have you seen the metro in Moscow?! Some of the stations resemble art museums!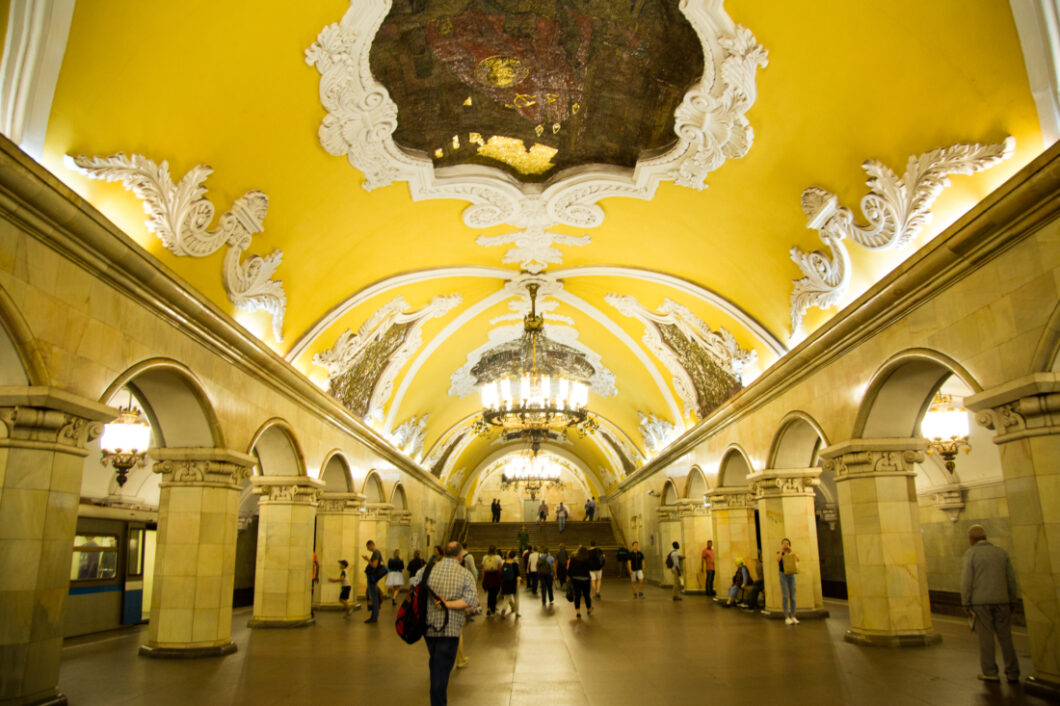 7.) How quiet it is – even in the metro! Now, Moscow isn't as quiet as Tokyo is. It is, however, not too far behind! Most people are not overly loud or talking on cellphones while on public transport. Sure, if a large group of people is walking down the street, they'll likely be chattering amongst themself. But overall, this city is rather quiet for its large population. Not many people will be honking their horns either. (Unless it's rush hour… then it might get a little loud on busy roads.)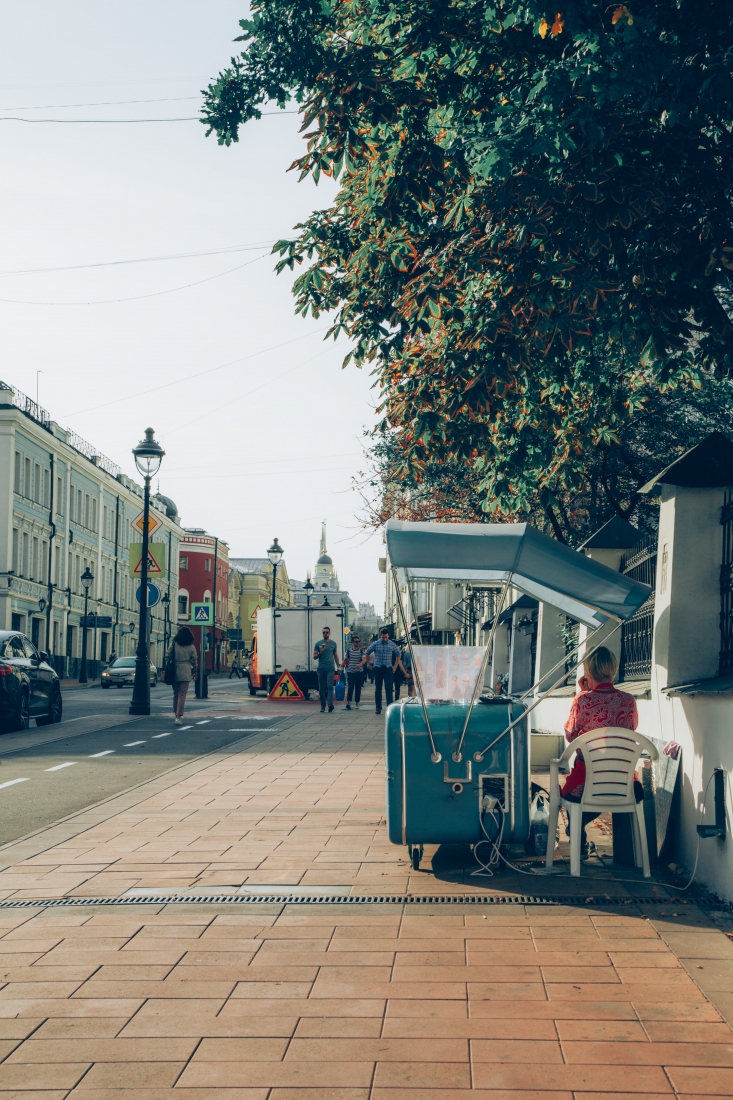 8.) How clean Moscow is. Being from the US, I'm always picturing New York or Chicago or San Francisco when I think of large cities. These are cities not exactly known for their cleanliness (especially when it comes to public transport). So, the fact that there is hardly any litter on the streets of Moscow, and I don't want to burn my clothes and bathe in bleach after using the metro… never failed to surprise me!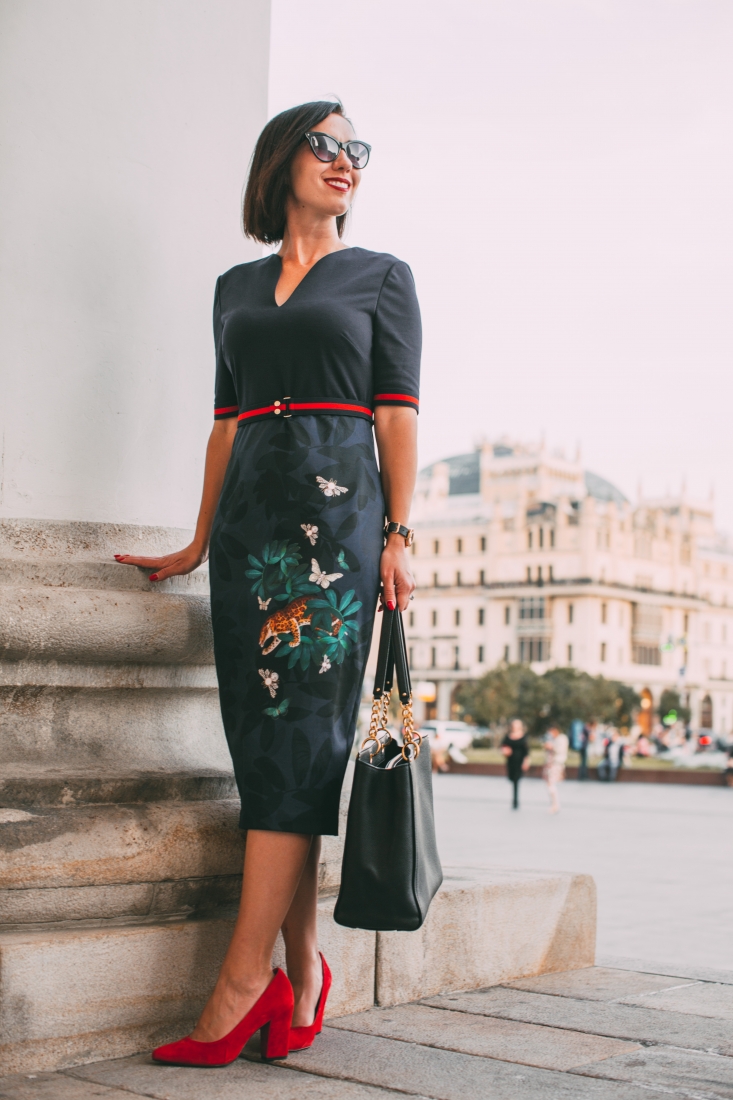 9.) The fashion in Moscow. I mean, I was always aware that Moscow is a very fashion-forward city. However, I was still surprised by how nicely dressed the vast majority of Russian women are. Classy and timeless is the best way to describe the style of Moscow women – I loved it! (Most women would wear dresses and fantastic shoes and fur coats.)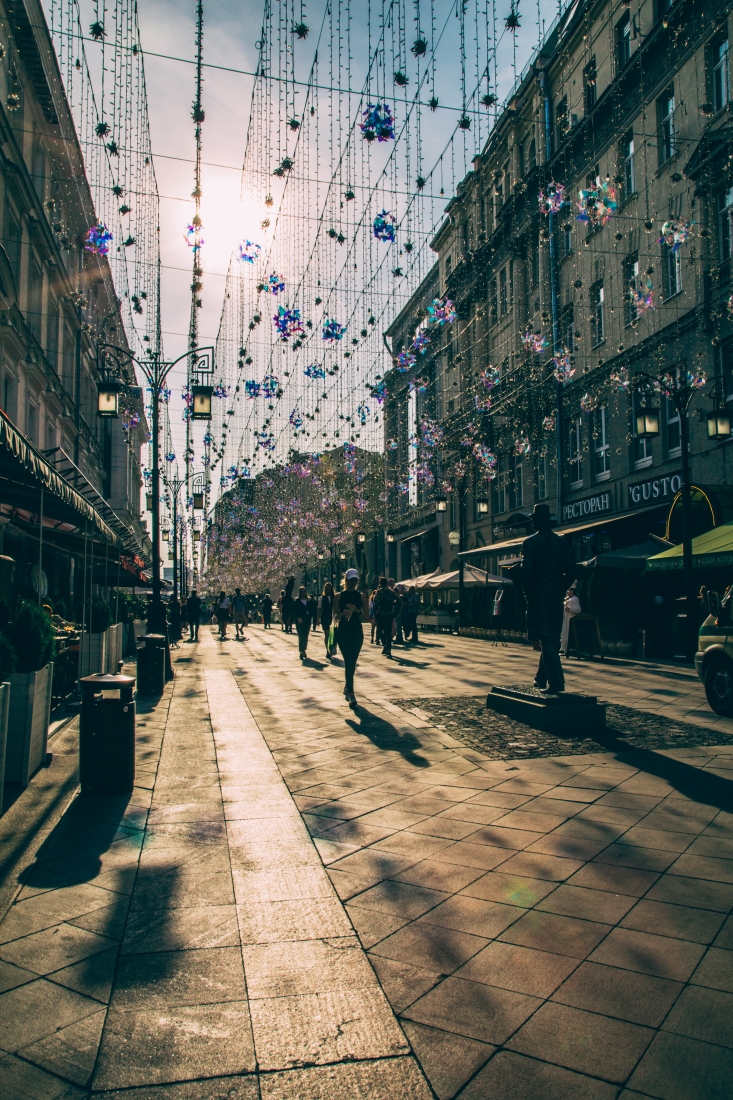 10.) The amount of wealth in Moscow. Moscow is always in the top 10 lists of cities for "where billionaires live." I couldn't get over the number of Maseratis and Bentleys you could see on the road at any given time. Or just how packed the Chanel stores would be… We tend to not think of this, though, when we think of Moscow. (And for good reason… this wealth isn't exactly evenly distributed.)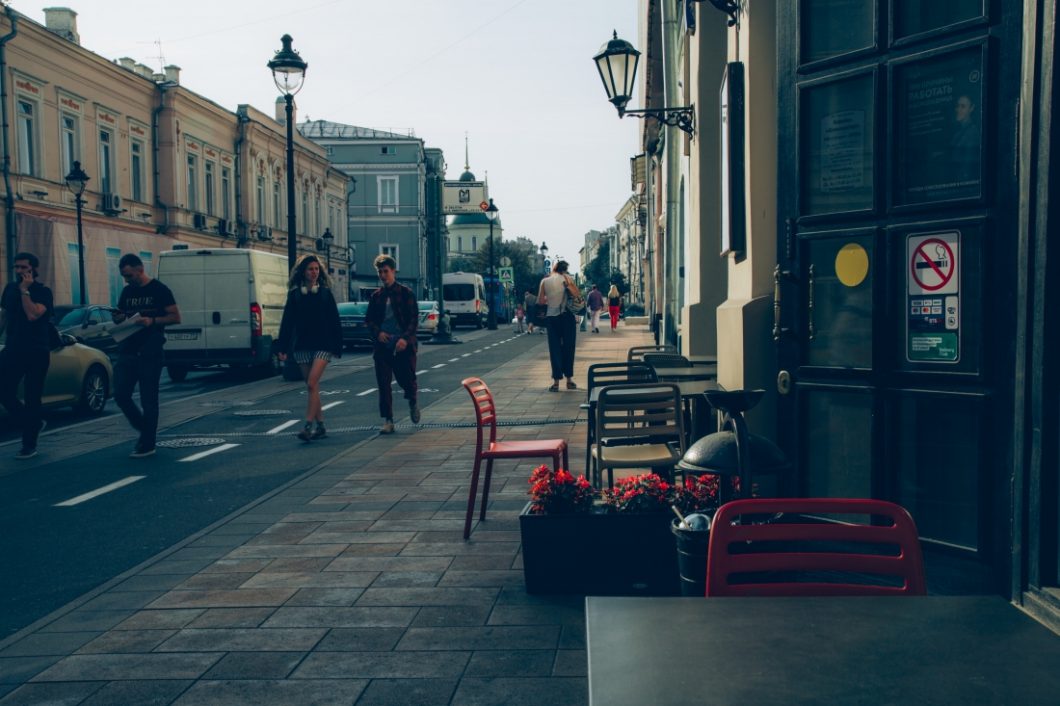 11.) How difficult it is to get a visa to Russia as an American. Even if you only want a tourist visa to visit Moscow, as an American, this is going to be a painful process. We've gone through rigorous visa processes in the past with our previous international moves… but Russia takes the cake as the most difficult one we've experienced. You also need an "invitation letter" to apply for your visa – which is a new one for me too!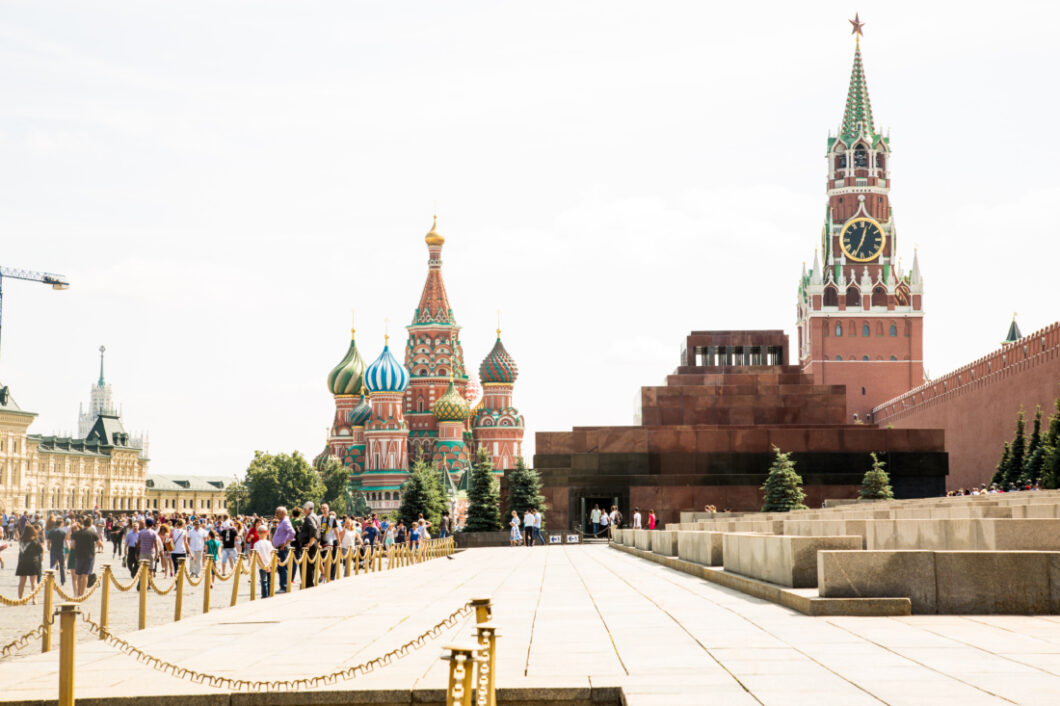 12.) That Lenin's body is on display in Red Square. Soviet leader Vladimir Ilych Lenin's embalmed body can be visited inside Lenin's Mausoleum, also known as Lenin's Tomb. His preserved body has been on public display there since shortly after his death in 1924. It's weird and rather surprising to see, to say the least. He looks more like a wax figurine nowadays.
Now, I'm curious which, of these things surprised you the most about Moscow? Let me know in the comments!
Travel Insurance
It's a good idea, no matter where your adventure takes you, to have travel insurance. You never know what might happen! Whether you get sick before your trip and can't go, or you become sick or injured while on your adventure – being covered with travel insurance is a must. Some credit card companies do provide this service (check with yours), or you can get a quote from companies such as Squaremouth to find the best plan for you and your adventure. (This is the company I, personally, use. They are even recommended by Forbes!) To get a free quote, click here.
Visa Requirements
To check if your country requires a Visa for traveling to Russia, click here.
*Disclosure: some of these links are affiliate links. Meaning, if you click a link and make a purchase, Have Clothes, Will Travel gets a very small commission at no extra cost to you. Thank you for supporting the brands that make this blog possible! I am also a participant in the Amazon Services LLC Associates Program, an affiliate advertising program designed to provide a means for us to earn fees by linking to Amazon.com and affiliated sites.