Tigre Delta – What to Know Before Taking a Day Trip From Buenos Aires, Argentina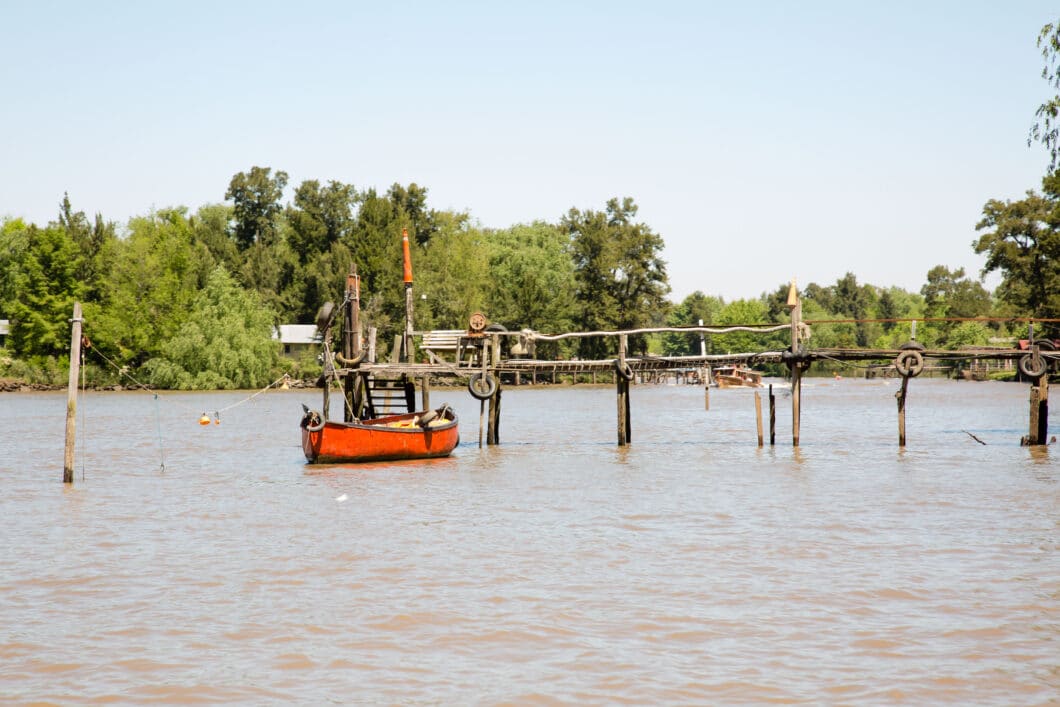 I'm sharing my thoughts on taking a day trip to Tigre Delta from Buenos Aires and some tips for visiting – such as how to get to Tigre Delta, how long to stay and where to spend the night.
If you missed my day trip post about Colonia del Sacramento, click here.
Tigre Delta – What Is It? And Why Would You Visit It?
Tigre Delta is a unique suburb built around the swampy land and waterways that empty from the Rio Paraná into the Rio de la Plata. Former Argentine president Domingo Sarmiento encouraged settlement in the area during the mid-1800s and lived there himself for nearly three decades. (His house is pictured below in a glass case!)
These homes are built on islands, and there are no roadways going to them. People travel by boat, and the grocery stores actually will bring a boat full of fruit and different food right to the homes of the residents – so they can buy their groceries!
There is also a traveling dentist who goes by boat to the homes to make house calls. There is a school that the children are transported to by boat and even a pharmacy you can take your boat to. (Both are pictured below.)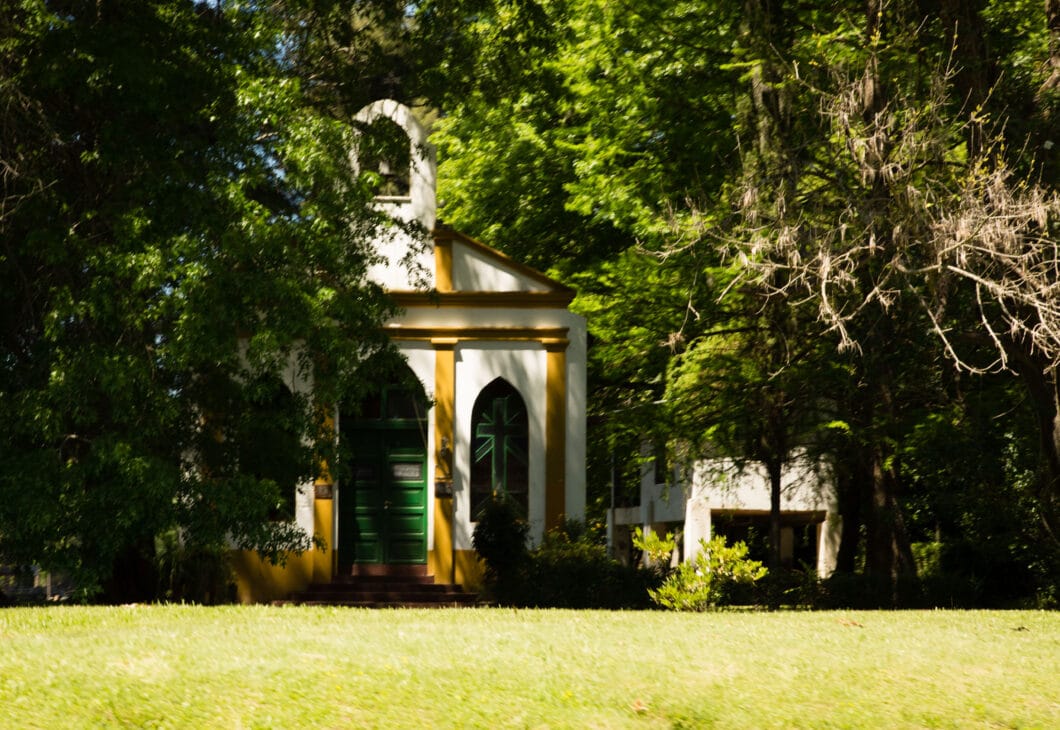 How Do You Get To Tigre?
There are a few different ways to get to Tigre. The most common way is to take the train (A nice scenic ride right from downtown Buenos Aires to Tigre.)
You can also take a tour from Buenos Aires to Tigre. Or, we took a bus tour to Tigre because we were on a time crunch that day. (I wanted to go to Evita Peron's museum that afternoon, and then we went to Rojo Tango that day!)
What Do You Do There?
There are quite a few different things to see and do in Tigre such as museums, like the Naval Museum and Art Museum. There are nice antique shops, riverside restaurants and pubs and also a casino and an amusement park.
The most common thing, though, is to take a boat tour of Tigre and see how folks live on the islands. (All of my photos are from this boat tour.) It takes a little more than an hour, and your served coffee and little desserts while you're on it.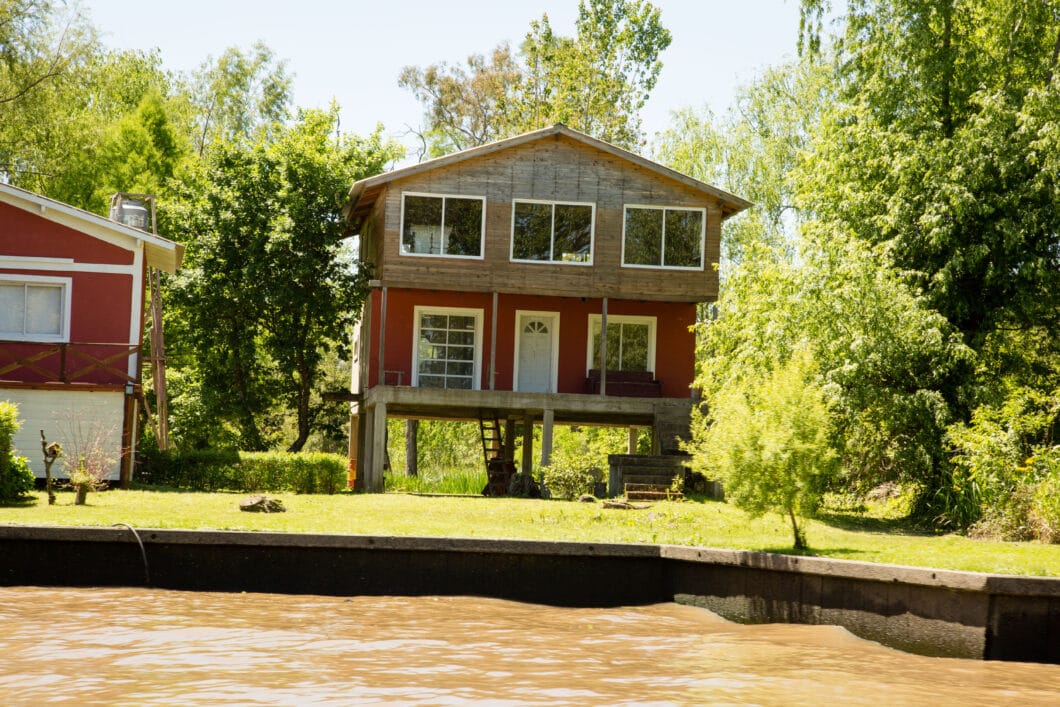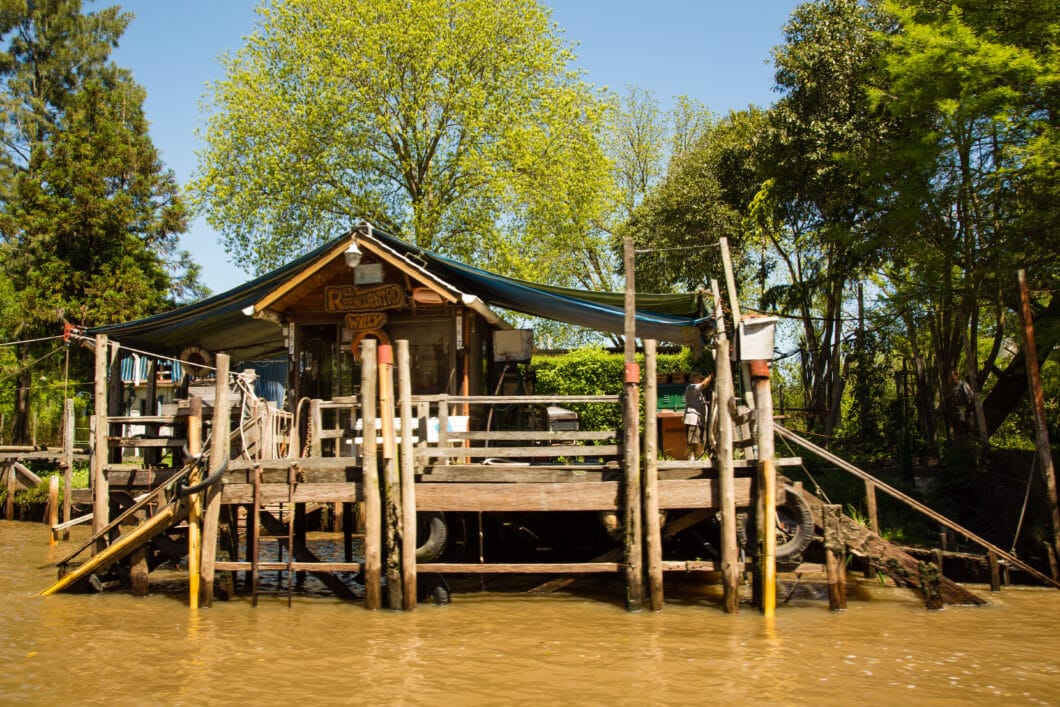 Should You Visit Tigre? Or Not?
This is sort of a trick answer. It really comes down to what you enjoy doing, as Tigre isn't a "must-see" tourist destination. Tigre is more of a relaxed weekend getaway for Buenos Aires residents. So, if you need a little R&R – Tigre is a beautiful and relaxing area to spend a day or a weekend. However, it's not quite as picturesque as Colonia is…I would highly recommend visiting Colonia del Sacramento over Tigre if you only have time for one.
I would also recommend spending at least a day there. The point of visiting Tigre is to relax and take in the little restaurants and shops. I would not recommend doing a half day bus tour like we did – we had totally missed the point of Tigre by doing that. I am hoping one day this summer to return to Tigre with our friends and spend a weekend on the river…as you can actually rent some of these homes!
Click here to see the home rental options in Tigre!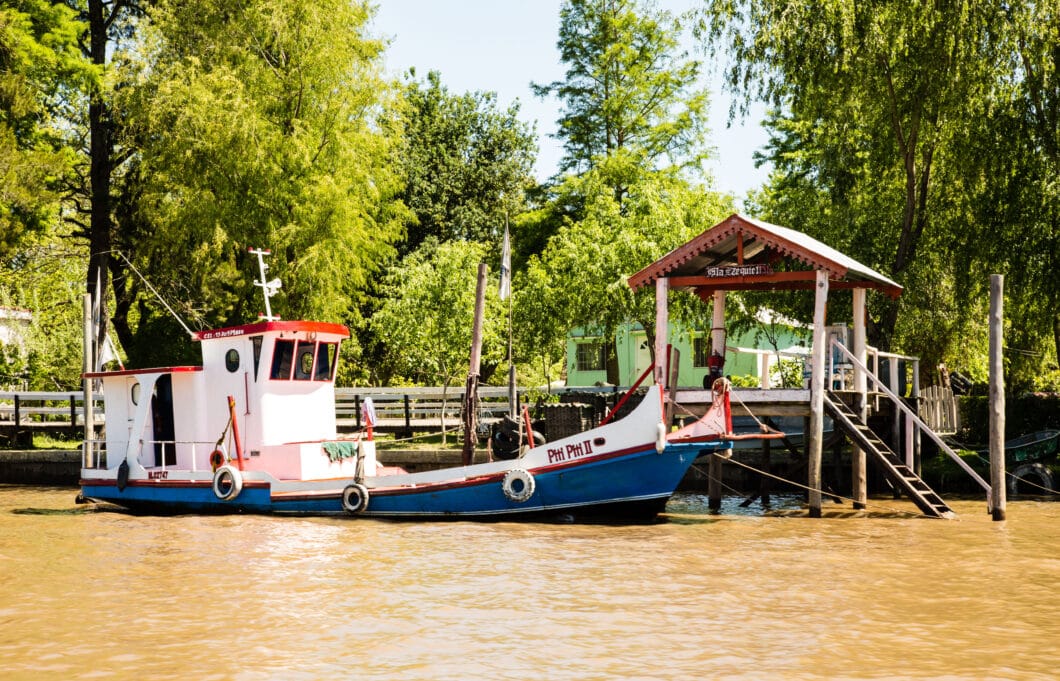 Have you heard of Tigre? And what are your thoughts on visiting it? Let me know in the comments!
Travel Insurance
It's a good idea, no matter where your adventure takes you, to have travel insurance. You never know what might happen! Whether you get sick before your trip and can't go, or you become sick or injured while on your adventure – being covered with travel insurance is a must. Some credit card companies do provide this service (check with yours), or you can get a quote from companies such as Squaremouth to find the best plan for you and your adventure. (This is the company I, personally, use. They are even recommended by Forbes!) To get a free quote, click here.
Visa Requirements
To check if your country requires a Visa for traveling to Argentina, click here.
Want to Learn Spanish Before Your Trip?
Knowing some basics in Spanish can be helpful for your time in Argentina. Try a free 3 day trial of Rosetta Stone (the best way to learn a foreign language) by clicking here.
*Feel free to click on the photos of homes in Tigre in the gallery below to make them full-sized.
*Disclosure: some of these links are affiliate links. Meaning, if you click a link and make a purchase, Have Clothes, Will Travel gets a very small commission at no extra cost to you. Thank you for supporting the brands that make this blog possible! I am also a participant in the Amazon Services LLC Associates Program, an affiliate advertising program designed to provide a means for us to earn fees by linking to Amazon.com and affiliated sites.