The Coolest Airbnb Rentals in New Zealand for 2023
Are you searching for the best and most unique Airbnb rentals in New Zealand? You've come to the right place! New Zealand has some absolutely incredible Airbnbs to stay in. From treehouses to castles to tiny homes (even Hobbit homes) and luxury glamping – there is a little something for everyone!
New Zealand is also a country you visit to see its incredible natural landscapes. I highly recommend booking at least one of your stays outside of its cities and really experiencing the natural beauty of New Zealand.
Side note: my one and only hotel horror story happened in Queenstown, New Zealand. So let's just say after that, I'll only be booking Airbnbs in Queenstown going forward!
I'd love to hear which is your favorite Airbnb in the comments at the end of the post. Enjoy!
The Coolest Airbnb Rentals in New Zealand for 2023
*Disclosure: some of these links are affiliate links. Meaning, if you click a link and make a purchase, Have Clothes, Will Travel gets a very small commission at no extra cost to you. Thank you for supporting the brands that make this blog possible!
North Island Airbnbs
---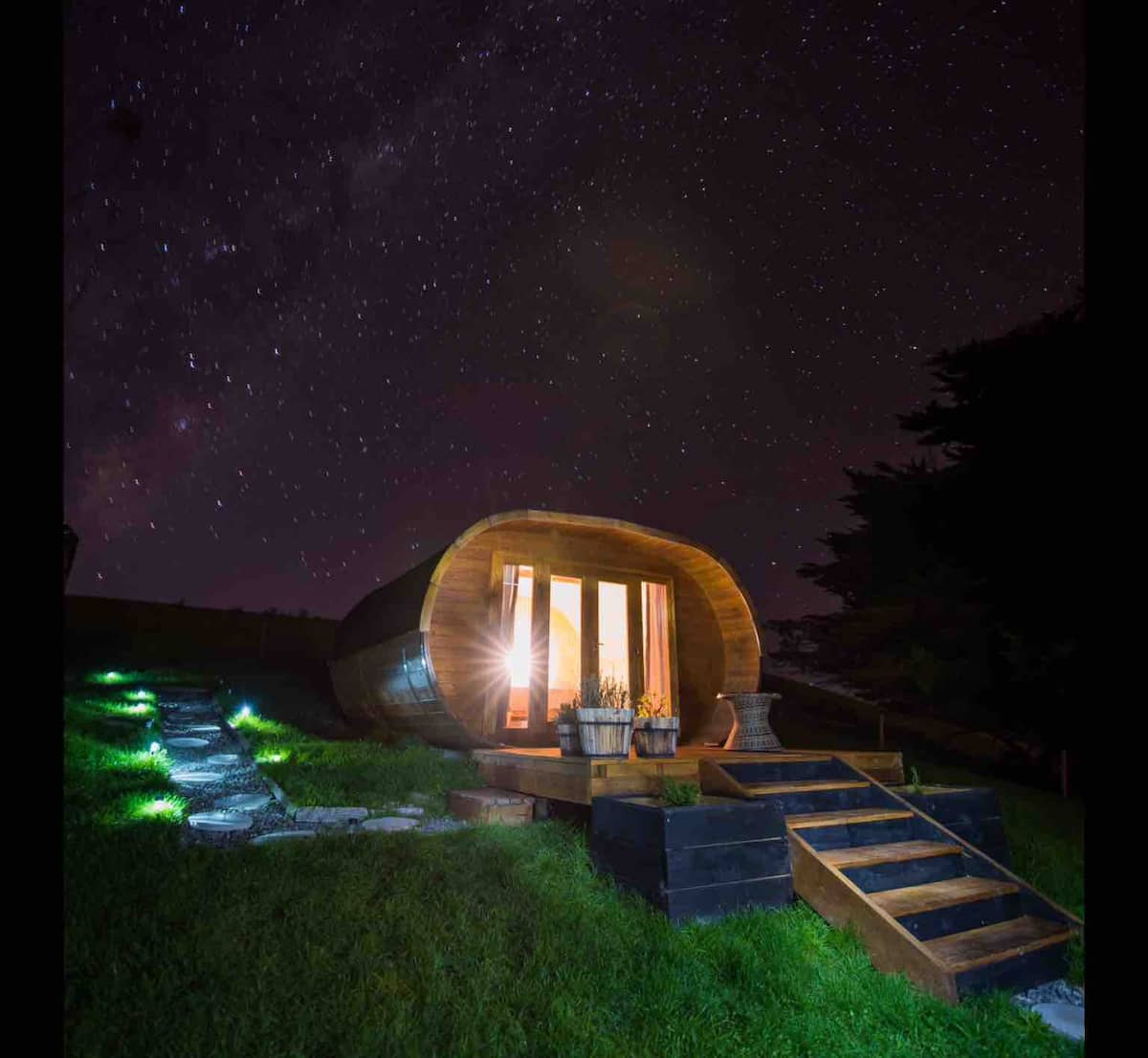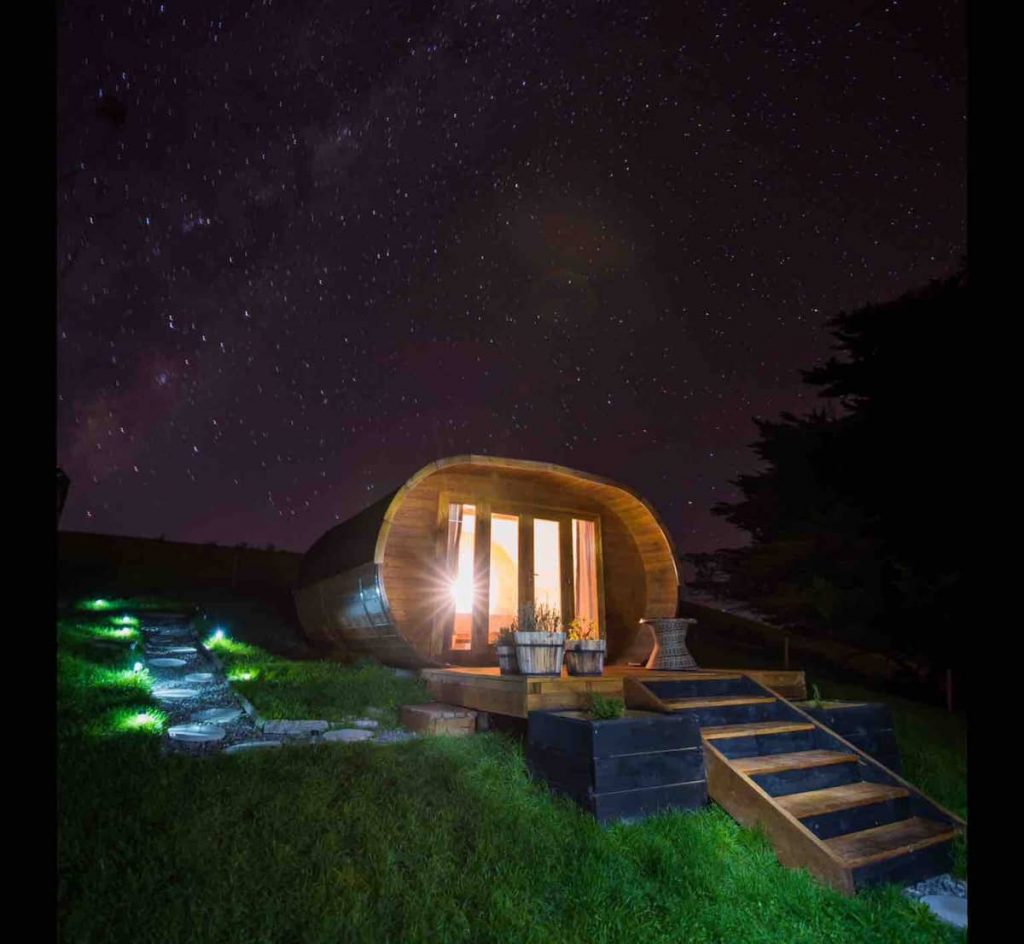 Ica view glamping – Whareama, Wellington, New Zealand
Guests looking to disconnect and have an authentic kiwi experience will find this rustic but cozy glamping space the perfect getaway. The property is situated on a hill overlooking the incredible Ica Valley. Watch the sunset while sitting in the outdoor bath, unwind in the hammock, play board games, or have a chill barbecue out with friends and family.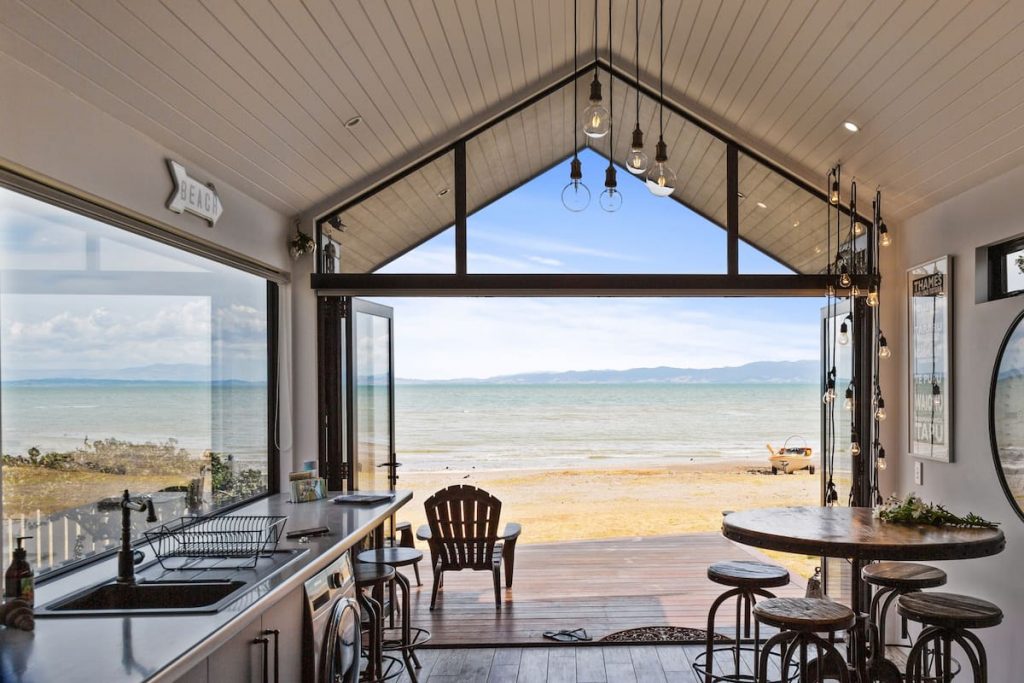 Beachfront retreat – Tapu, New Zealand
This beachfront property combines a beautiful setting with first-class accommodation. You're welcomed to a terrific view of the beach at sunrise or sunset with modern amenities including a fully equipped kitchen and pantry, a spacious seaside bathroom, and a private romantic bedroom overlooking the ocean. With the soothing sounds of the sea, you can swim, go for long walks, or simply relax at the beach.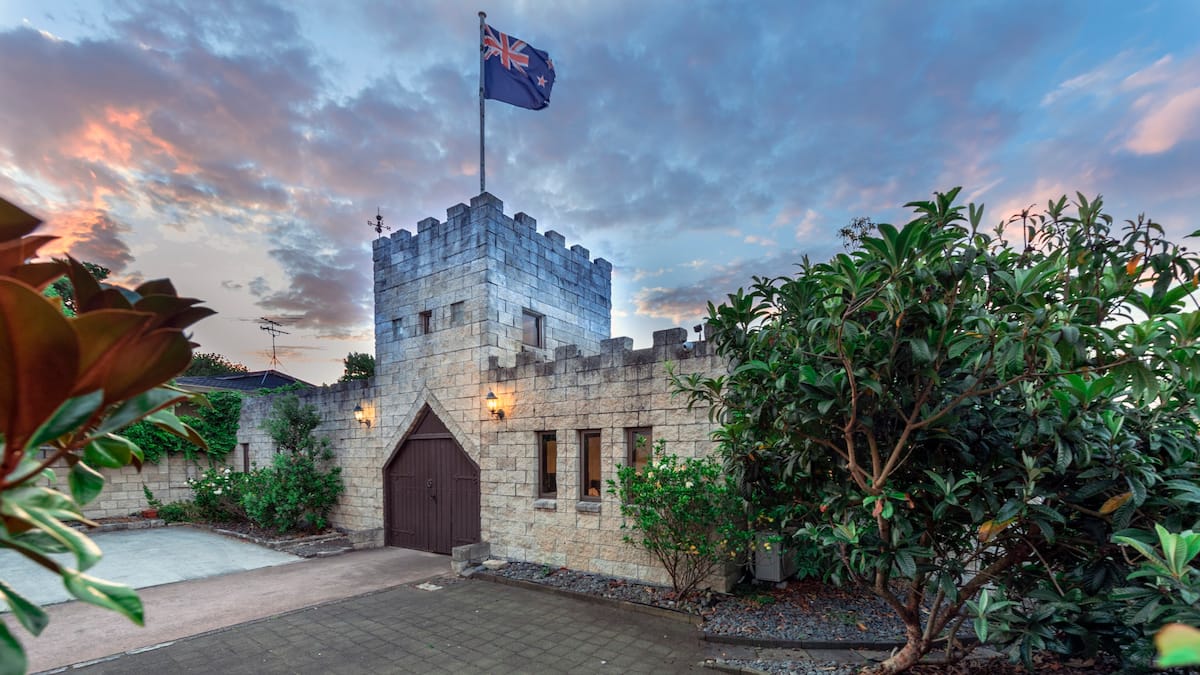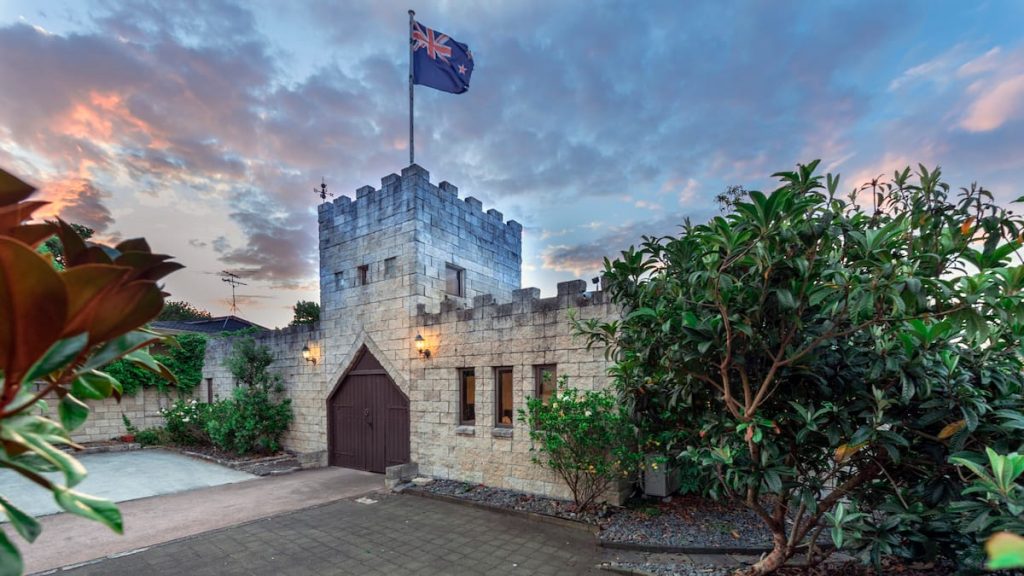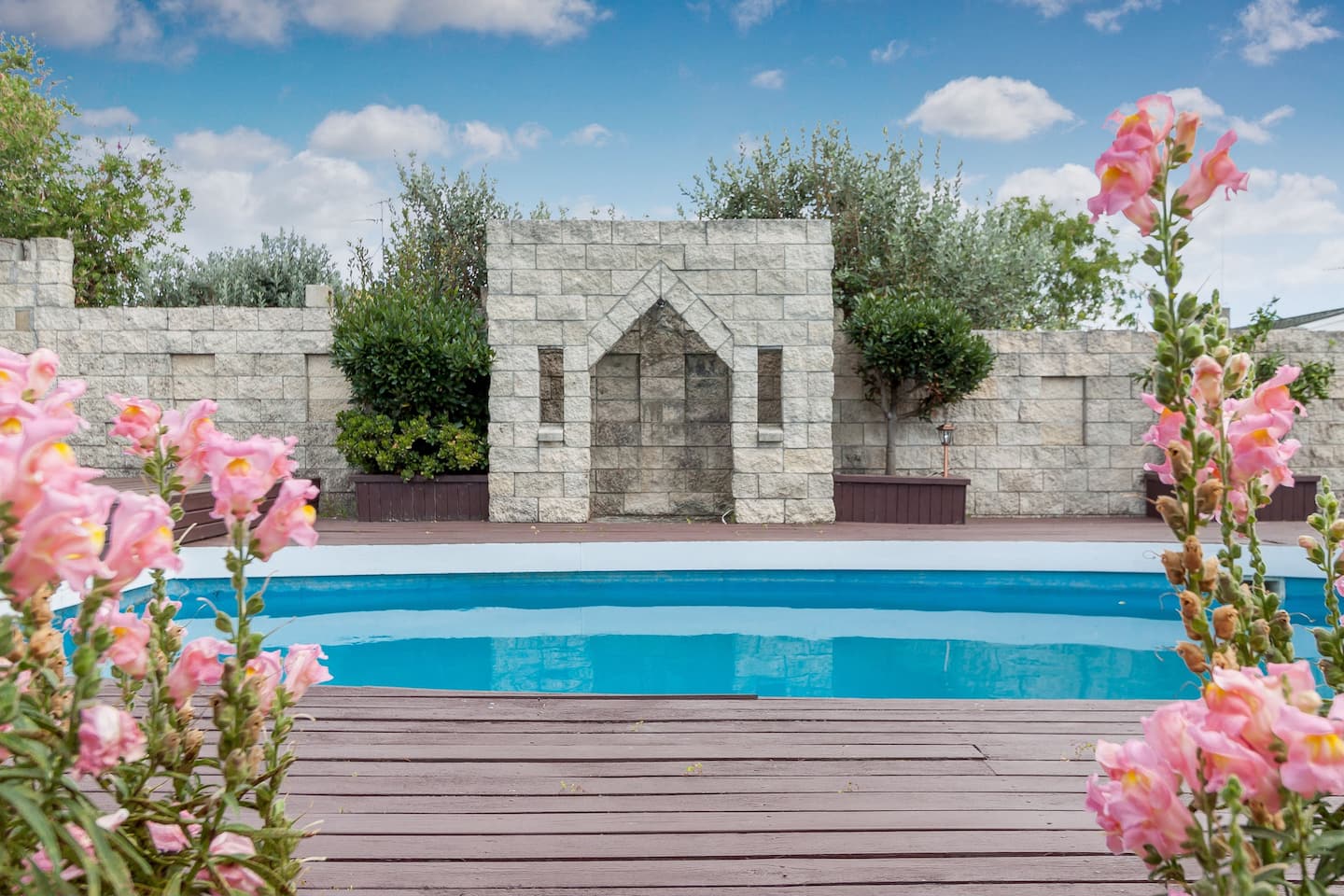 Unique castle at Half Moon Bay – Auckland, New Zealand
A unique and modern take on a castle, this property works just as well for guests looking for a private experience either for a short or long-term stay. While the castle motif is fun, it doesn't interfere with the amenities provided. The castle has five bedrooms, two living rooms, three bathrooms, one dining room, a newly-renovated kitchen, and a fantastic glass-covered yard. It also has a swimming pool, spa, and barbecue area at each guest's disposal.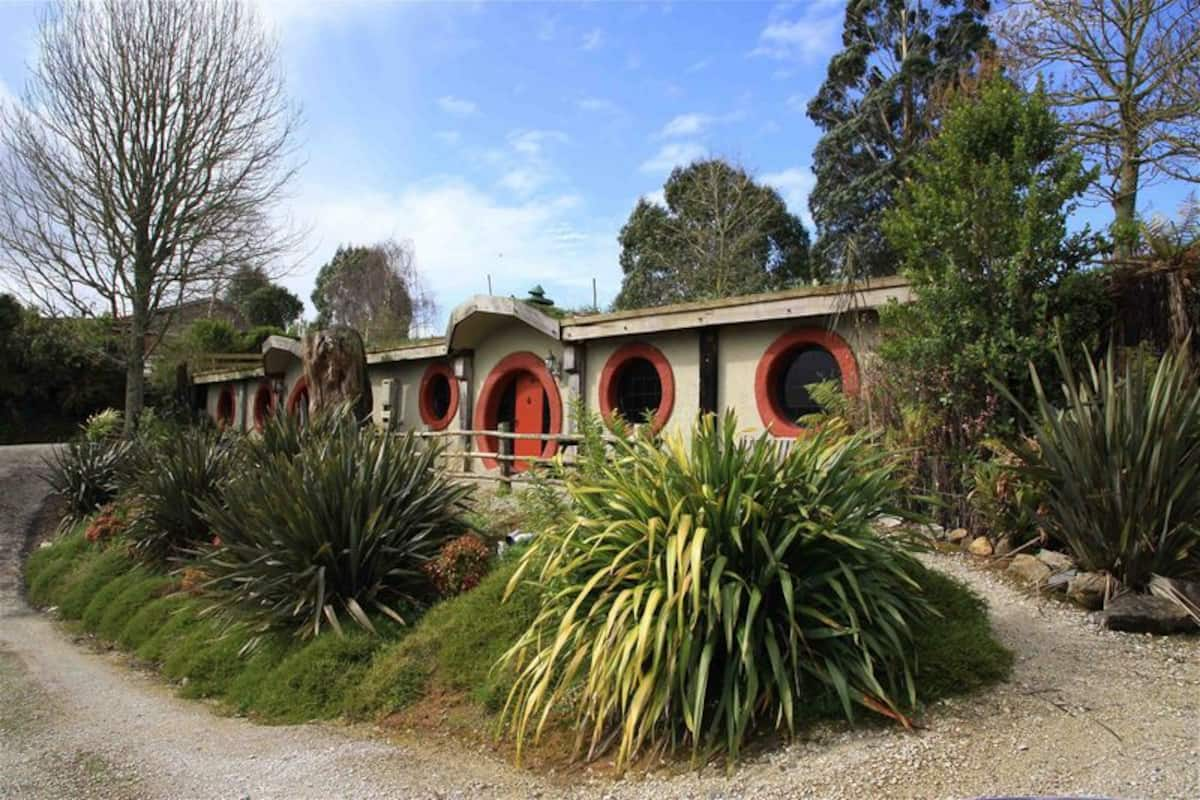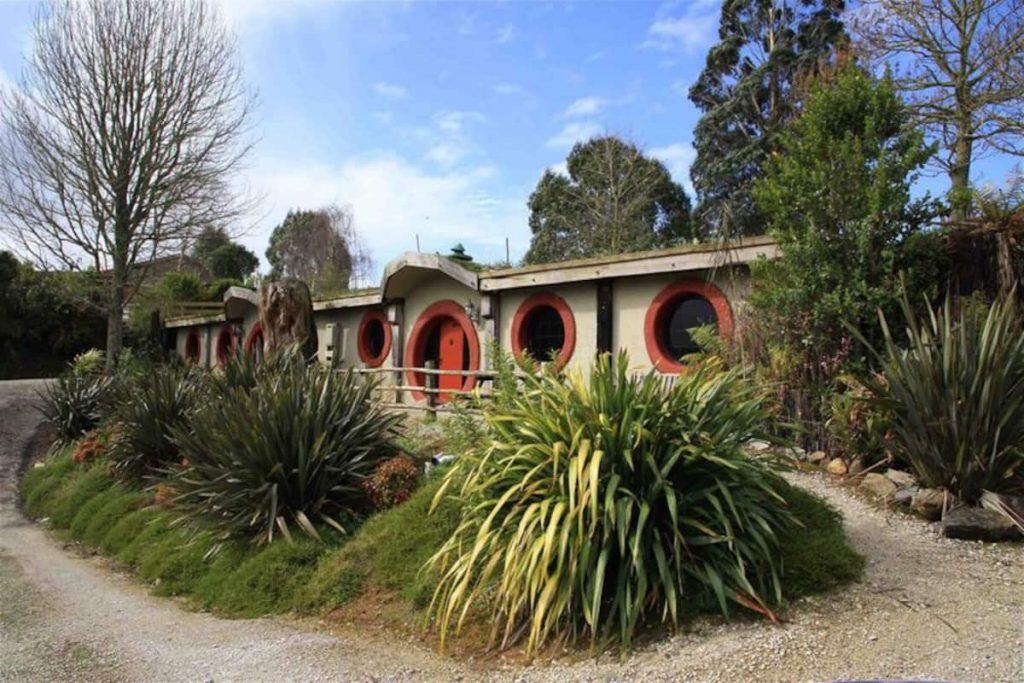 Waitomo Woodlyn Park Hobbit Homes – Waitomo, Waikato, New Zealand
Unfortunately, the Hobbit homes used in the making of "The Hobbit" series are completely empty inside. Don't worry, though! If you want to experience staying in a Hobbit home while in New Zealand – look no further! Created 2 years after the final Lord of the Rings film was released, these homes are bermed beneath a hill where sheep and a donkey wander for grazing. From the exterior, these units look like a perfect Hobbit Home (but are large enough inside for us humans).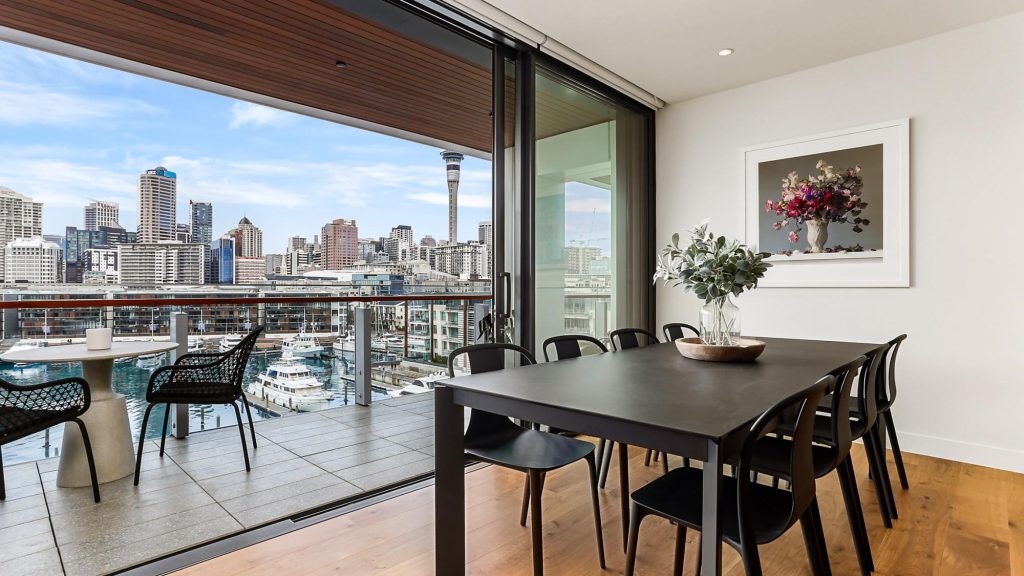 Luxury stay in Auckland, New Zealand
This luxury apartment boasts double balconies and mirrored finishes that reflect the light bouncing off the water, and the building itself sits on reclaimed land that's now buzzing with restaurants and a theater. You can also easily walk to the ferry terminal for a dolphin-spotting tour or cross to the vineyards in Waiheke.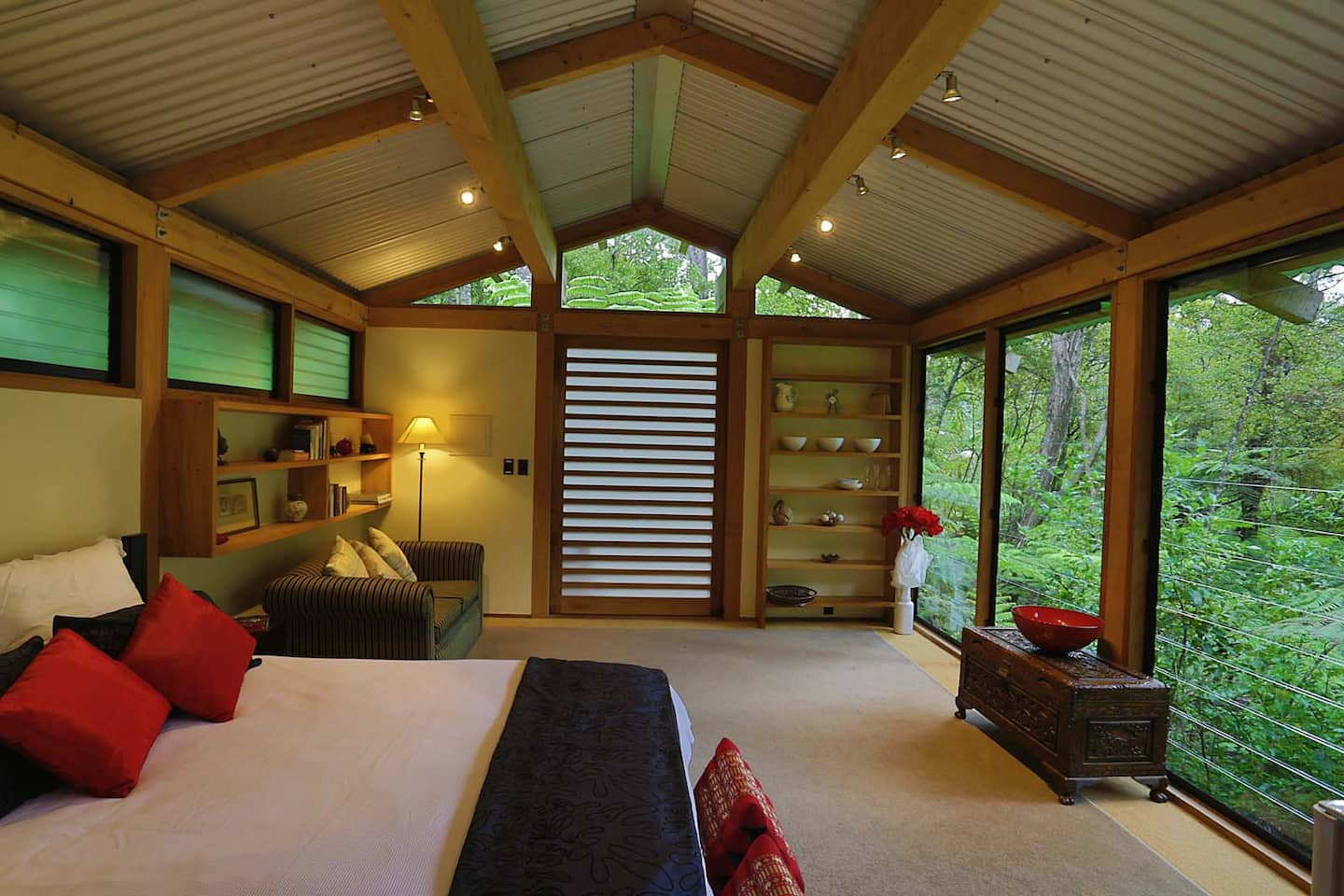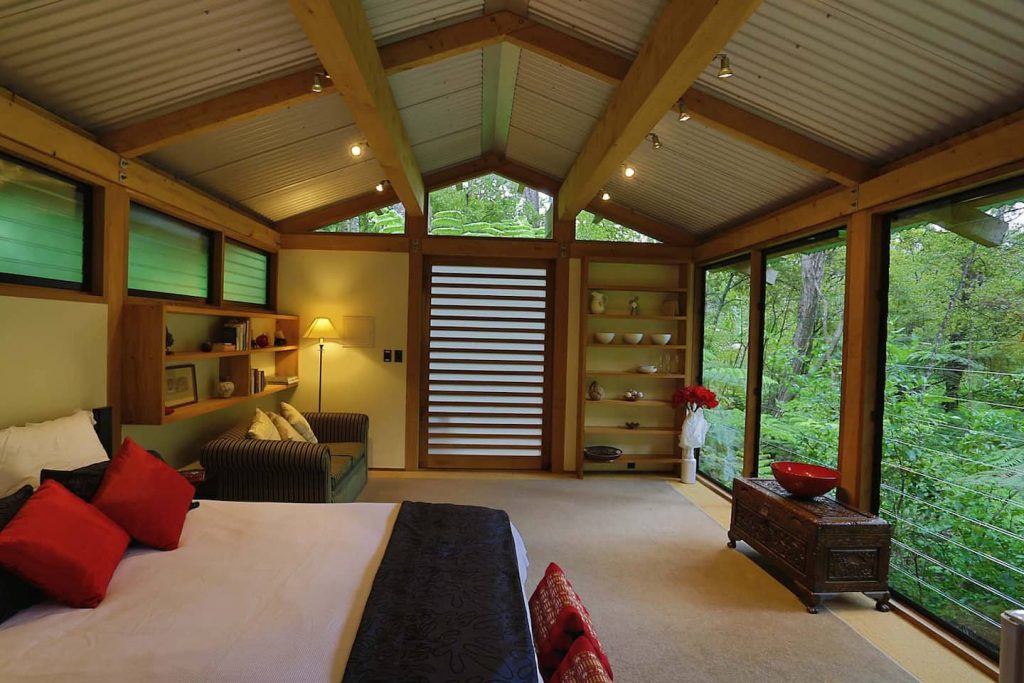 Romantic Treehouse – Auckland, New Zealand
A beautiful private treehouse surrounded by mature Kauri trees and native birds; nothing but the forest is visible in every direction. The treehouse is made of unfinished rustic timbers, a metal roof, and glass. It also comes fully equipped with appliances for guests' daily needs along with a heated bath floor. Chill at the deck overlooking the bush or fall asleep to the gentle sounds of the birds and wind at night and wake up to the gentle crash of waves in the morning.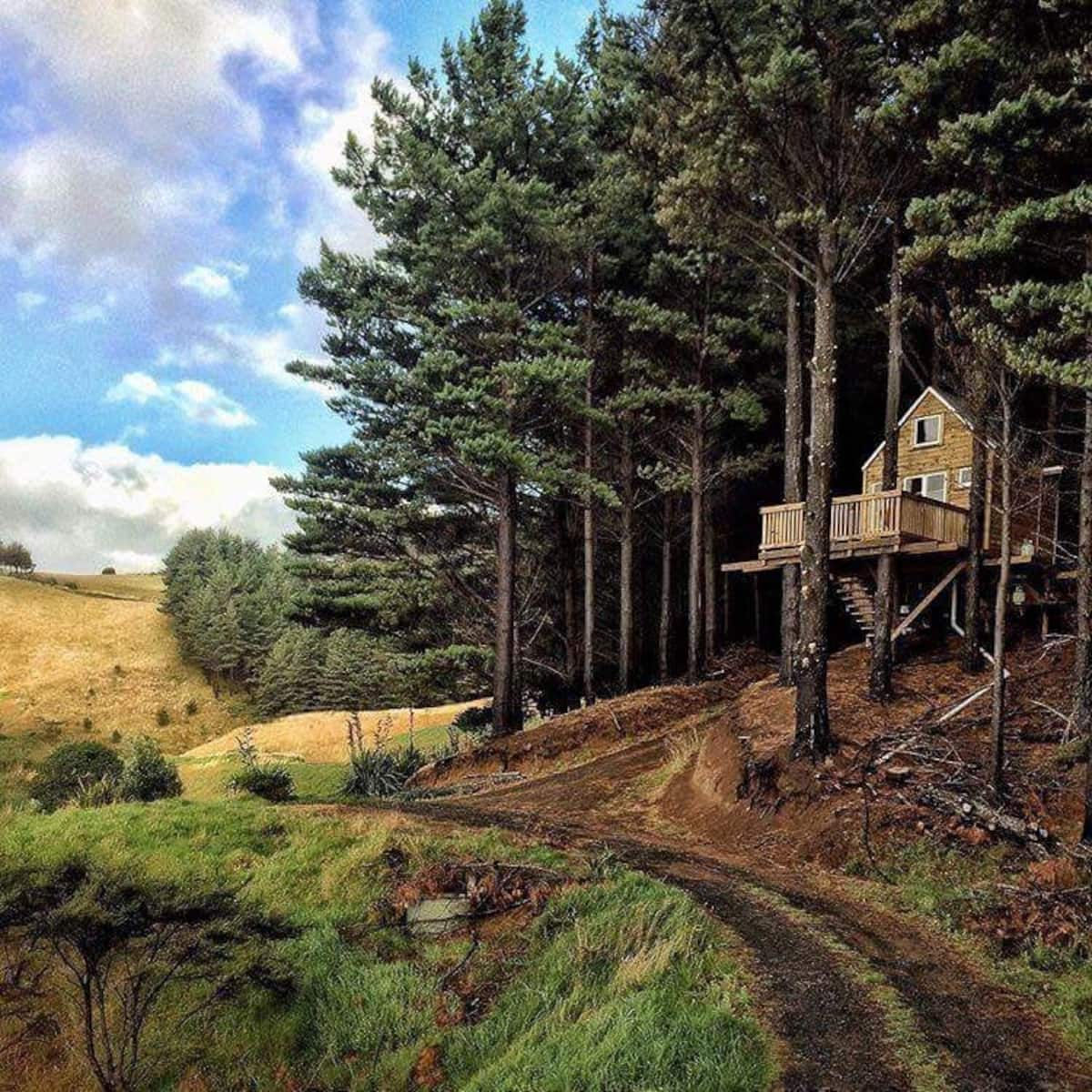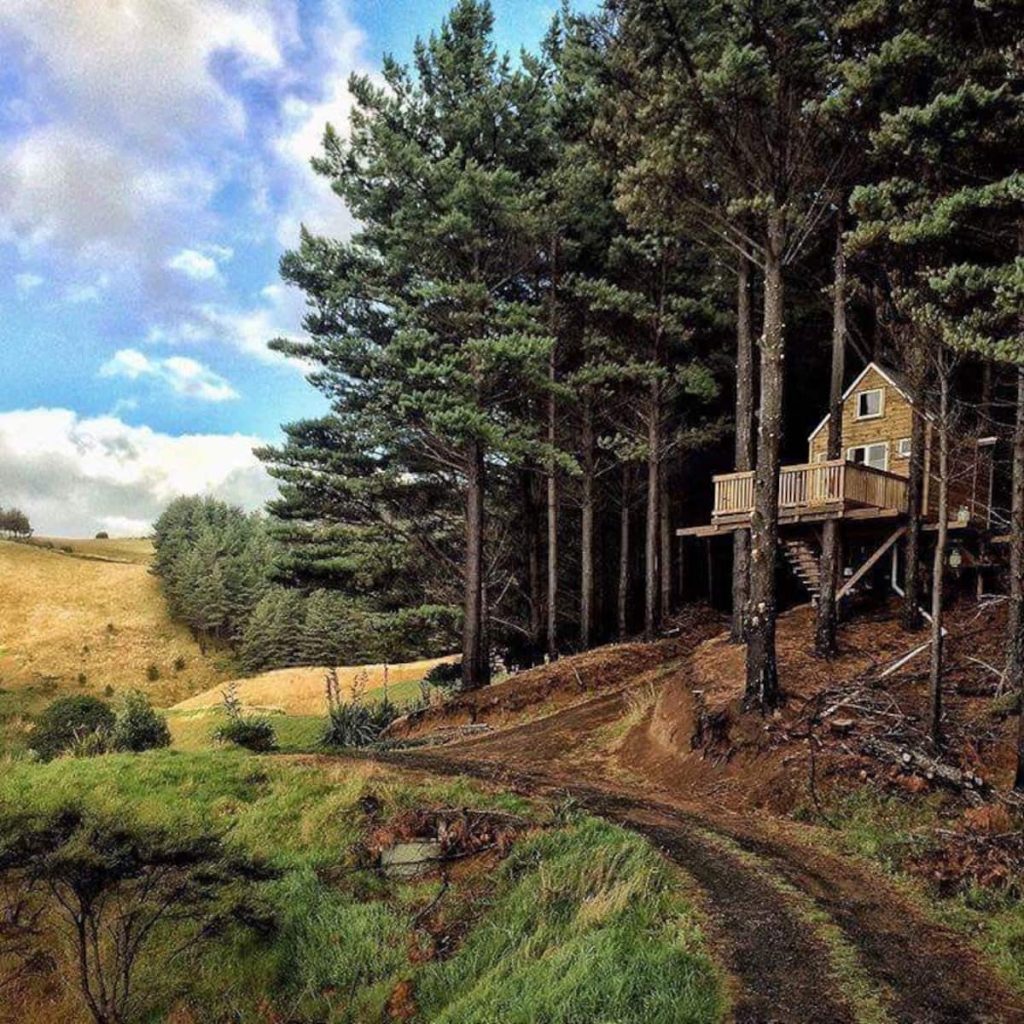 Treehouse with ocean view – Raglan, New Zealand
A place to unplug and just enjoy the scenery, the treehouse sets a calm and quiet vibe throughout the guests' stay with its spectacular view of the ocean and surrounding pines. The treehouse sits on a 35-acre property and guests are treated to amazing views of the pasture, native bush, and calming waters. It features a fully equipped kitchen with sink and gas cooktop, clean bathroom with shower, a comfy built-in couch, and a queen-size futon bed in the upstairs loft with incredible views of the ocean.
Unique waterfront experience (VRBO) – Auckland, New Zealand
A home without comparison lies behind these dazzling white walls. Spectacularly unique architecture, furnished with genuine style. Plus, acres of space across multiple levels. It also includes a swimming pool, 4 sumptuous bedrooms, an office with a single sofa bed and 3 bathrooms. It's unrivaled. You're just minutes from Auckland CBD, but it feels more like the Riviera!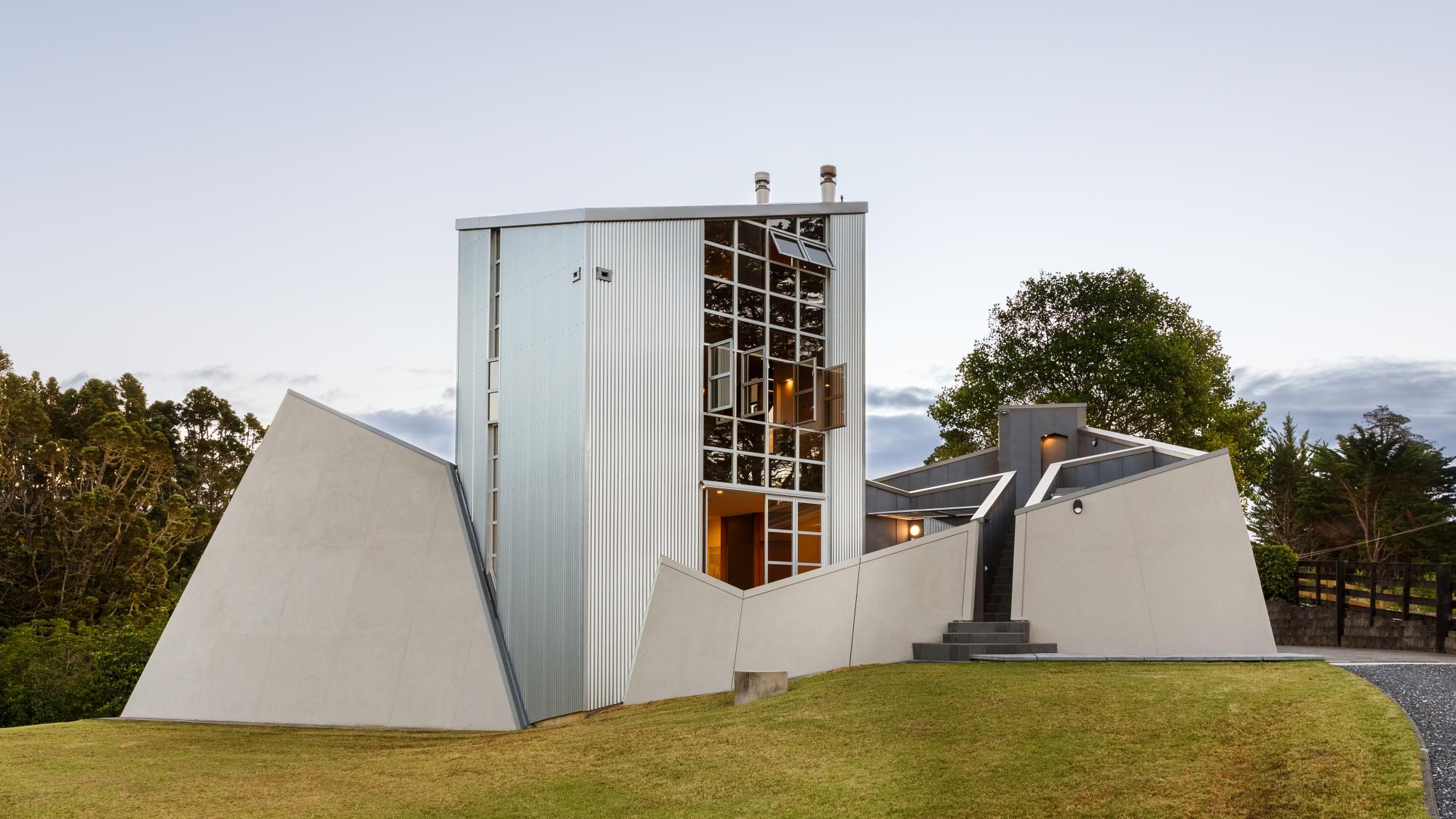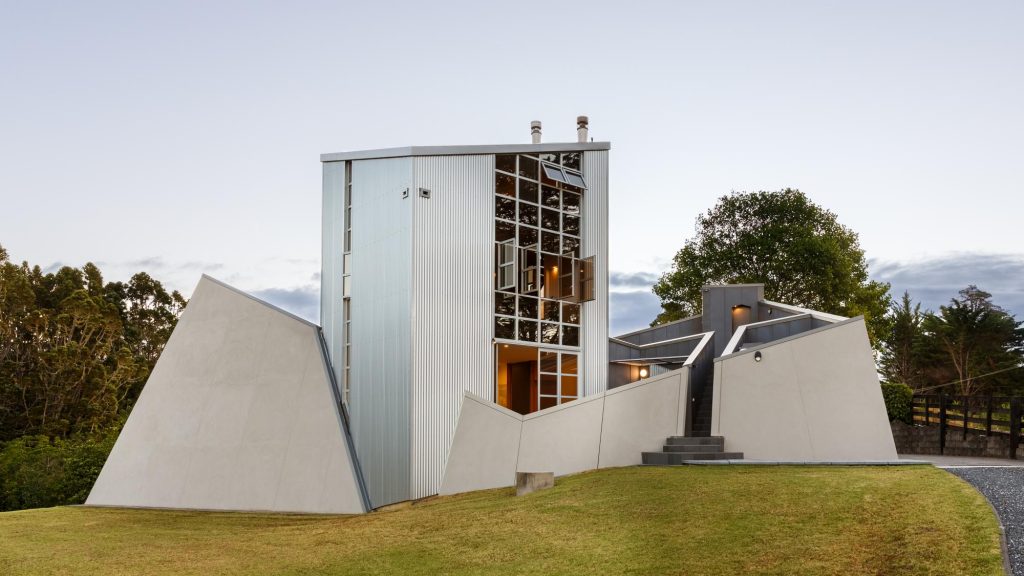 The Gallery – Puhoi, Auckland, New Zealand
Reclaim your inspiration at this one-time sculpture garden/art gallery turned luxury villa in Mahurangi West, 35-minutes from the Auckland Harbour Bridge. Immerse yourself in the works of acclaimed bronze sculptor, Terry Stringer, while you live in the award-winning architecture of Pip Cheshire. Spend your days exploring nearby vineyards, nature reserves, and the beaches of New Zealand.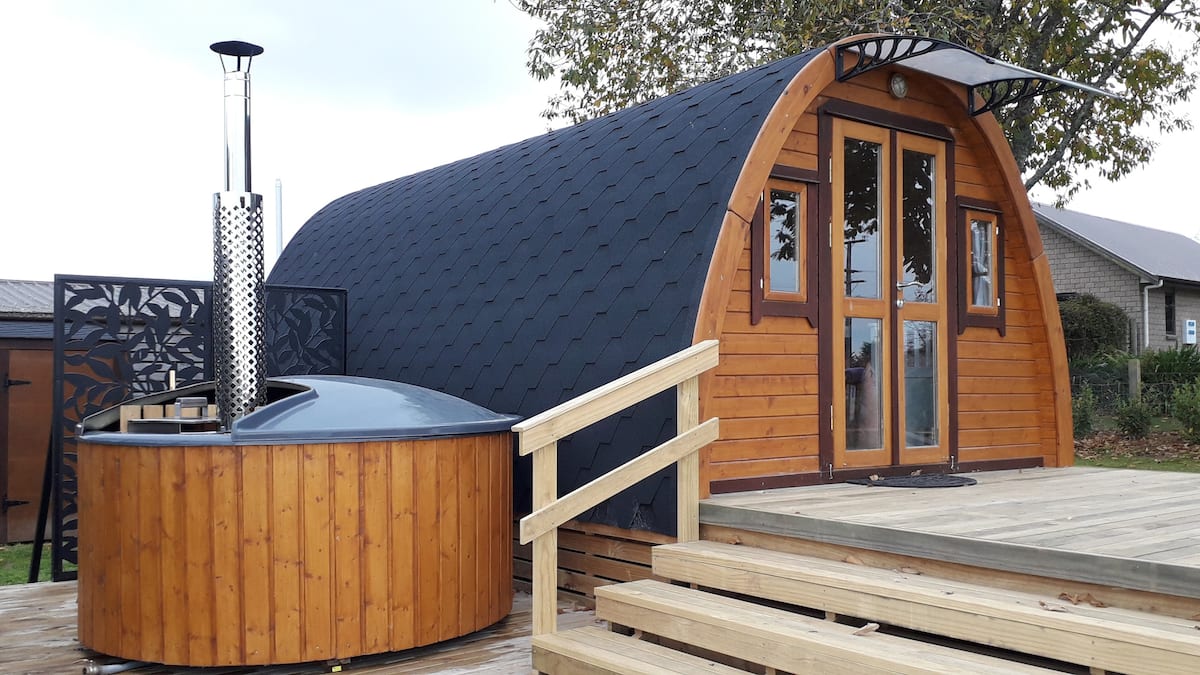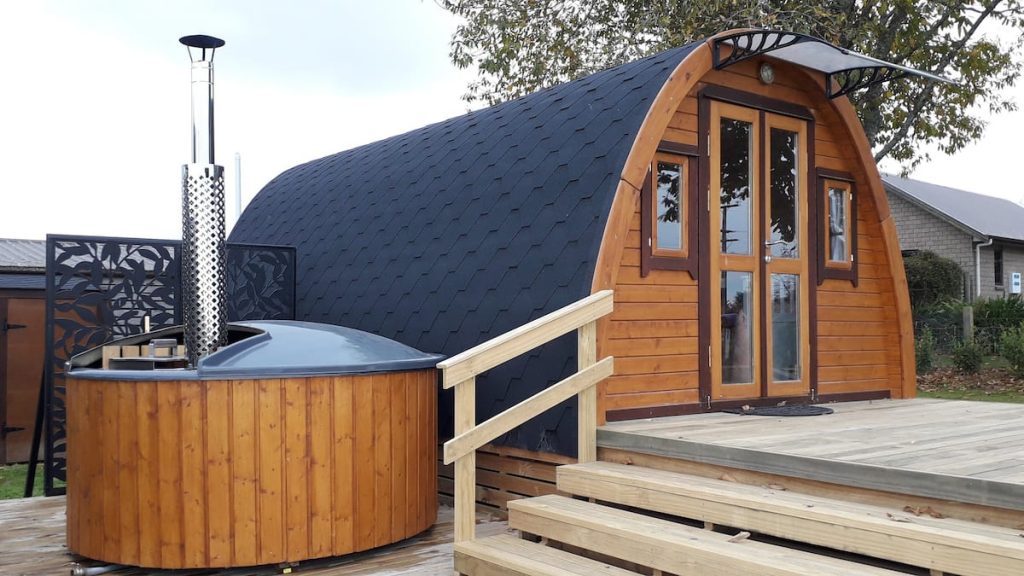 Pod paradise/Tiny House with wood-fired Hot Tub – Hamurana, Bay Of Plenty, New Zealand
This newly built Lithuanian-style pod is a slice of rural paradise and is well worth the guests' stay. Its deck is the perfect spot to watch the sunrise and sunset or an active volcano (White Island). Better yet, slowly unwind at night in the hot tub with a stunning view of the milky way. Inside, the pod is well insulated with comfortable beds and has a kitchenette with breakfast essentials.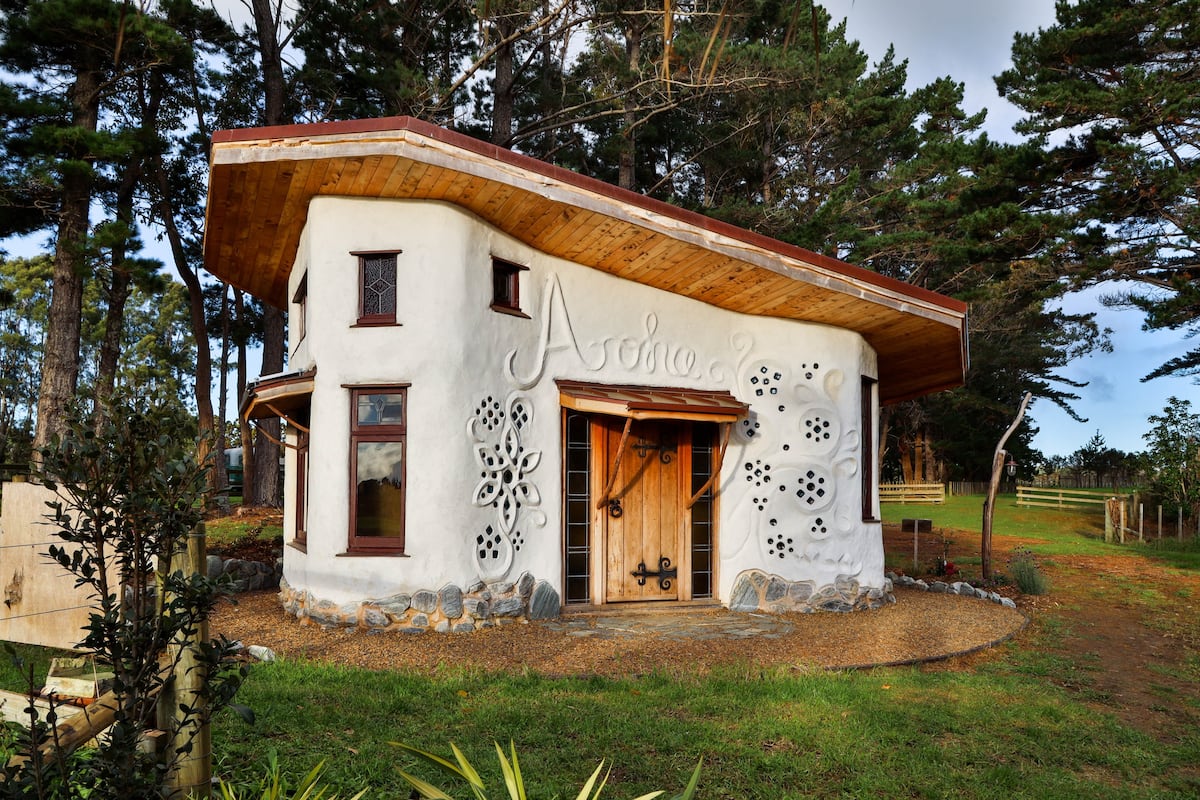 Cob house – Waimauku, Auckland, New Zealand
An off-the-grid, tranquil location that promises guests great views and memorable experiences. The Aroha eco-cob house is built out of natural and recycled materials and made solely for guests' enjoyment. The cob house sleeps 2-4 persons with a loft that has a king-size bed and a fold-out couch. There's also a shared rustic indoor kitchen and lounge area over by the newly-built toilet and shower block. Get to be one with nature at its pure bliss; make friends and make memories that will last a lifetime.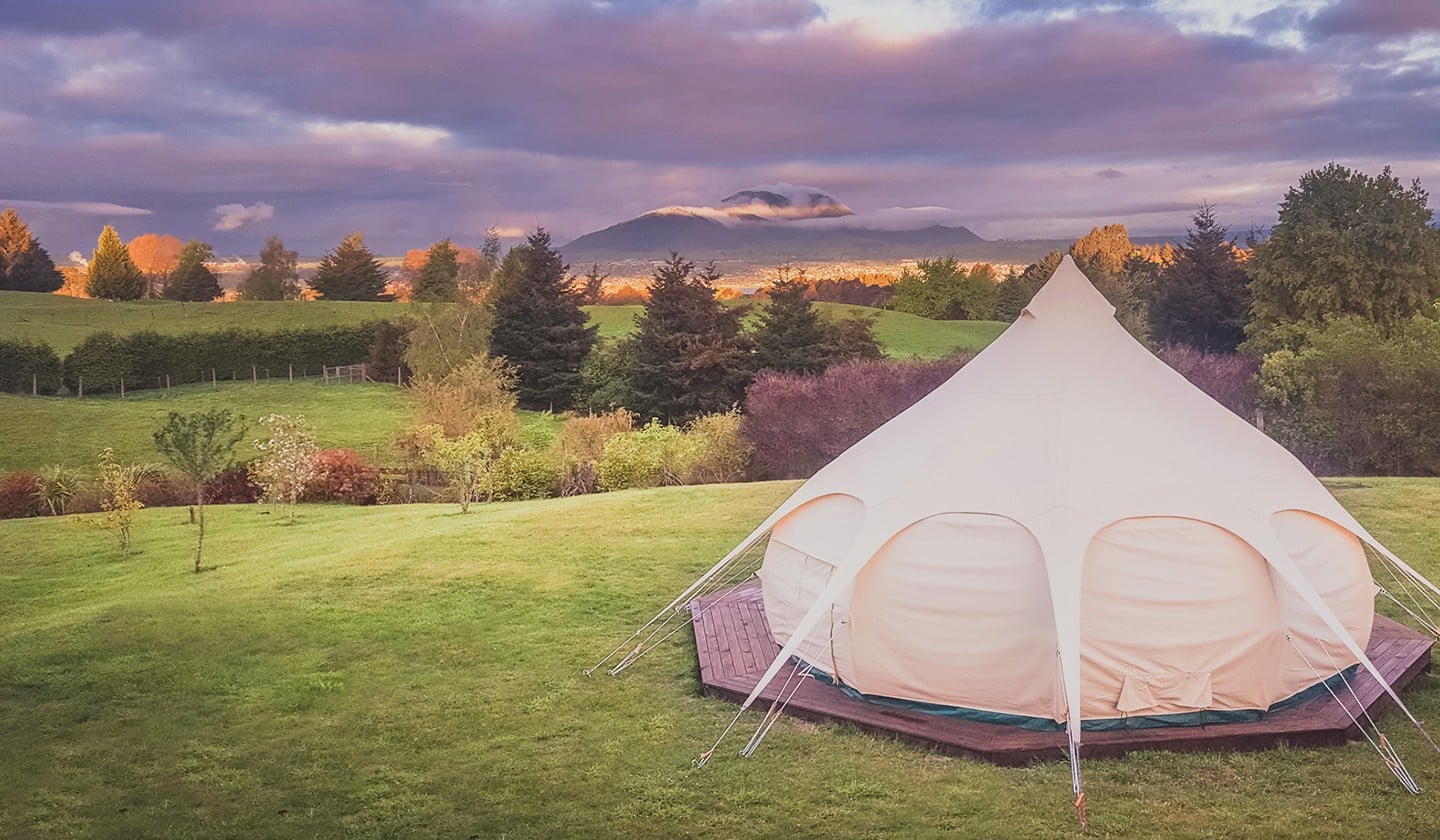 Mountviews glamping – Taupo, Waikato, New Zealand
This beautiful glamping site is located on 2 acres of landscaped gardens in the countryside of Acacia Bay, Taupo and is just minutes away from the popular Cafe L'Arte. Relax in a warm bed and take in the breathtaking views of the Taupo countryside. Guests are treated to a complimentary bottle of bubbles/wine on arrival, continental breakfast, use of swimming and spa pools, and free WiFi.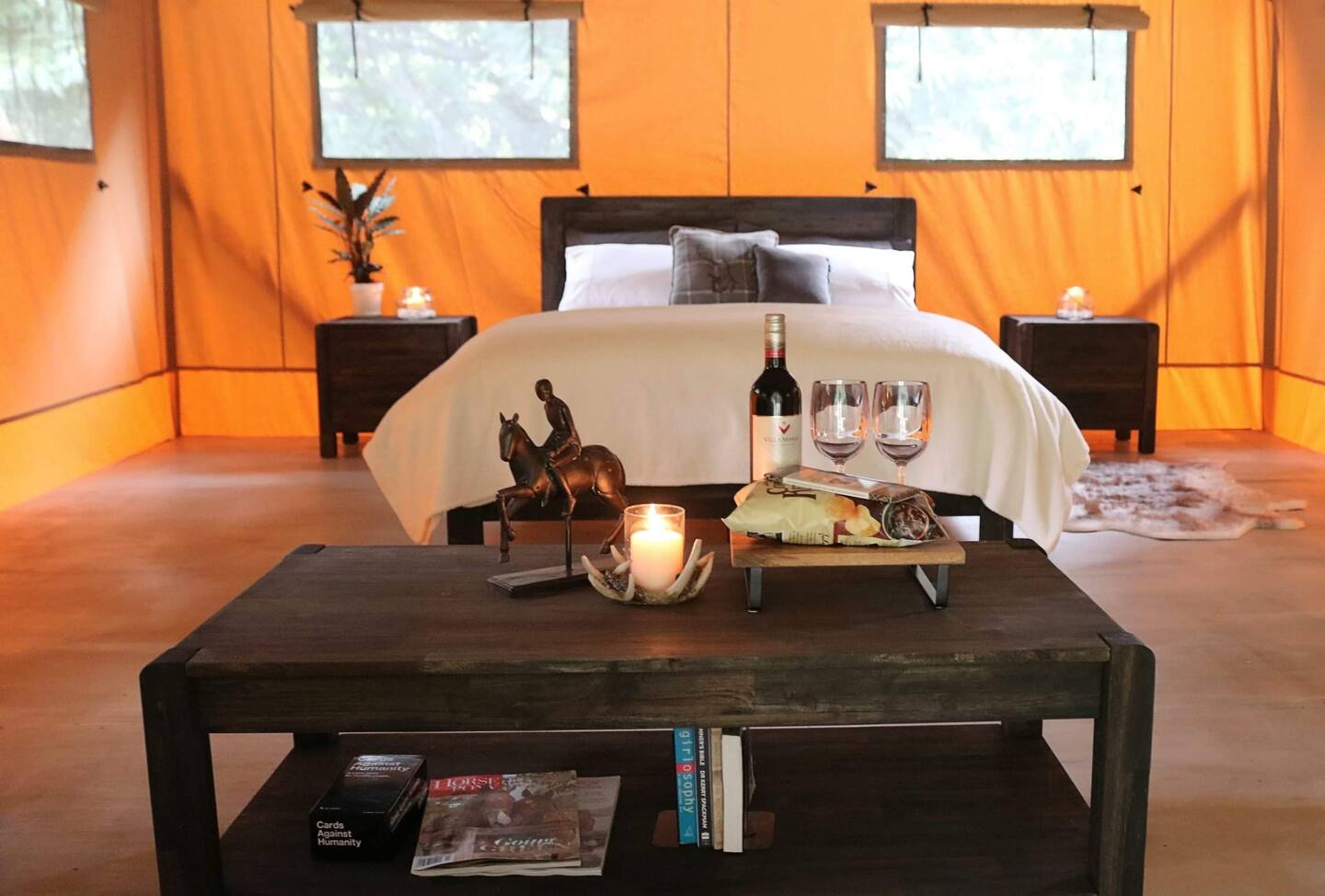 Luxury glamping – Ngongotaha Valley, Bay Of Plenty, New Zealand
Feel completely secluded, relax, and unwind in this 4000-acre of farm and bush. Get in the hot tub after a long day or fall asleep to the sounds of the creek surrounding the glamping site. Amenities like candles, flashlights, firewood, fire starter, lighters, marshmallows, and so many other thoughtful touches are provided. Guests looking to experience upscale camping and want to be surrounded by all the lovely, peaceful sounds of nature will appreciate this getaway.
Cozy cabin overlooking Waimauku Valley – Waimauku, Auckland, New Zealand
A delightful slice of almost wilderness, this lovingly refurbished Potting Shed cabin is the perfect place to spend long weekends. Made of reclaimed timber, the cabin overlooks Waimauku Valley and Woodhill Forrest for guests to truly feel nature's tranquility. It's also near Muriwai Beach that you can hear the waves at night and the sounds of native morepork birds. Guests get to use the woodfired hot tub for relaxation and stargazing at night.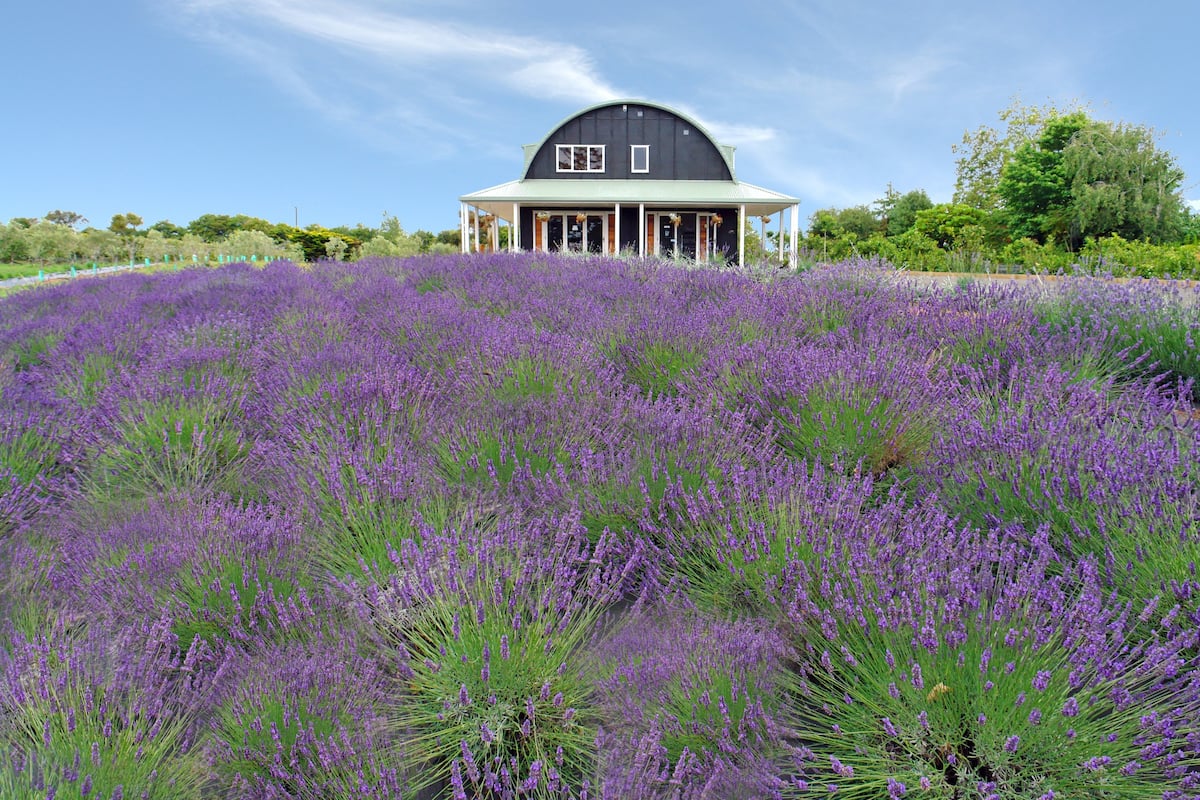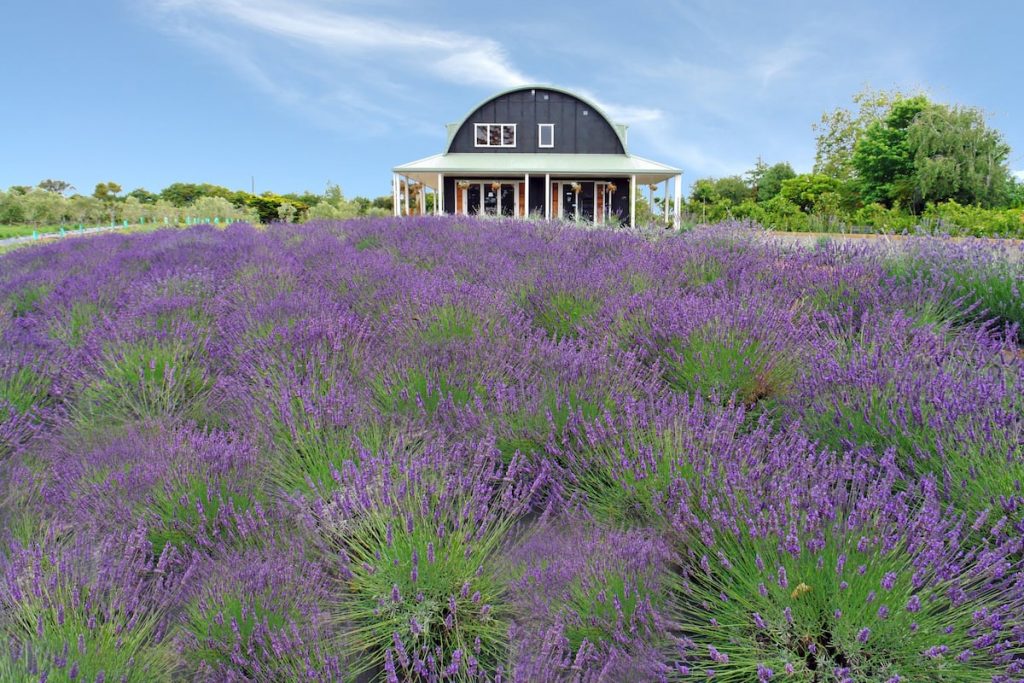 Barn on lavender fields – Auckland, New Zealand
Breathe in the fragrant scent of lavender each morning in this unique getaway just 30 minutes from downtown Auckland. Lavender Hill is a half-round barn surrounded by commercial lavender fields and olive groves that also offers quality accommodation. All rooms are doubled-sized and have either a king bed or 2x single beds, each with an en-suite or adjacent bathroom. Enjoy the stunning views or just wander around the farm and browse through the small shop for hand-made lavender products.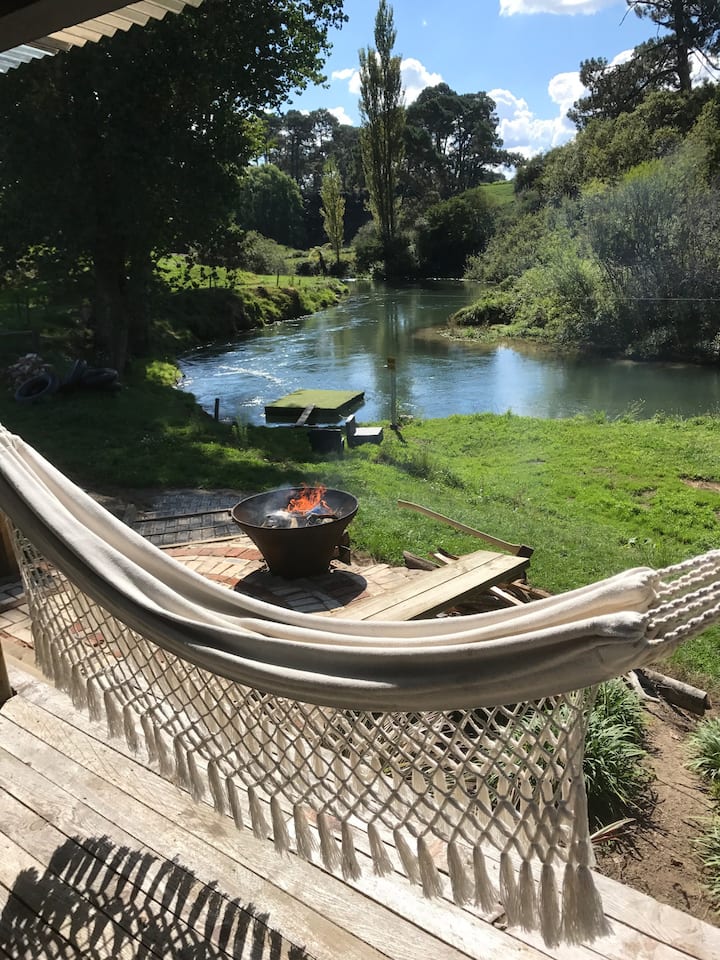 Cabin riverside retreat – Okoroire, Waikato, New Zealand
An eco-friendly cabin that lets guests wake up to stunning river views in the morning or simply just laze around in one of the hammocks enjoying the ambiance of the fire pit at night. The cabin, with rough-hewn wood decoration, is just 15 minutes away from the Hobbiton movie set in Buckland road Matamata and is 10 minutes away from TeWaihou blue springs. The entire place is solar powered but has solar lighting, gas water heating, fridge, USB charge points, and suspended king-size bed.
South Island Airbnbs
---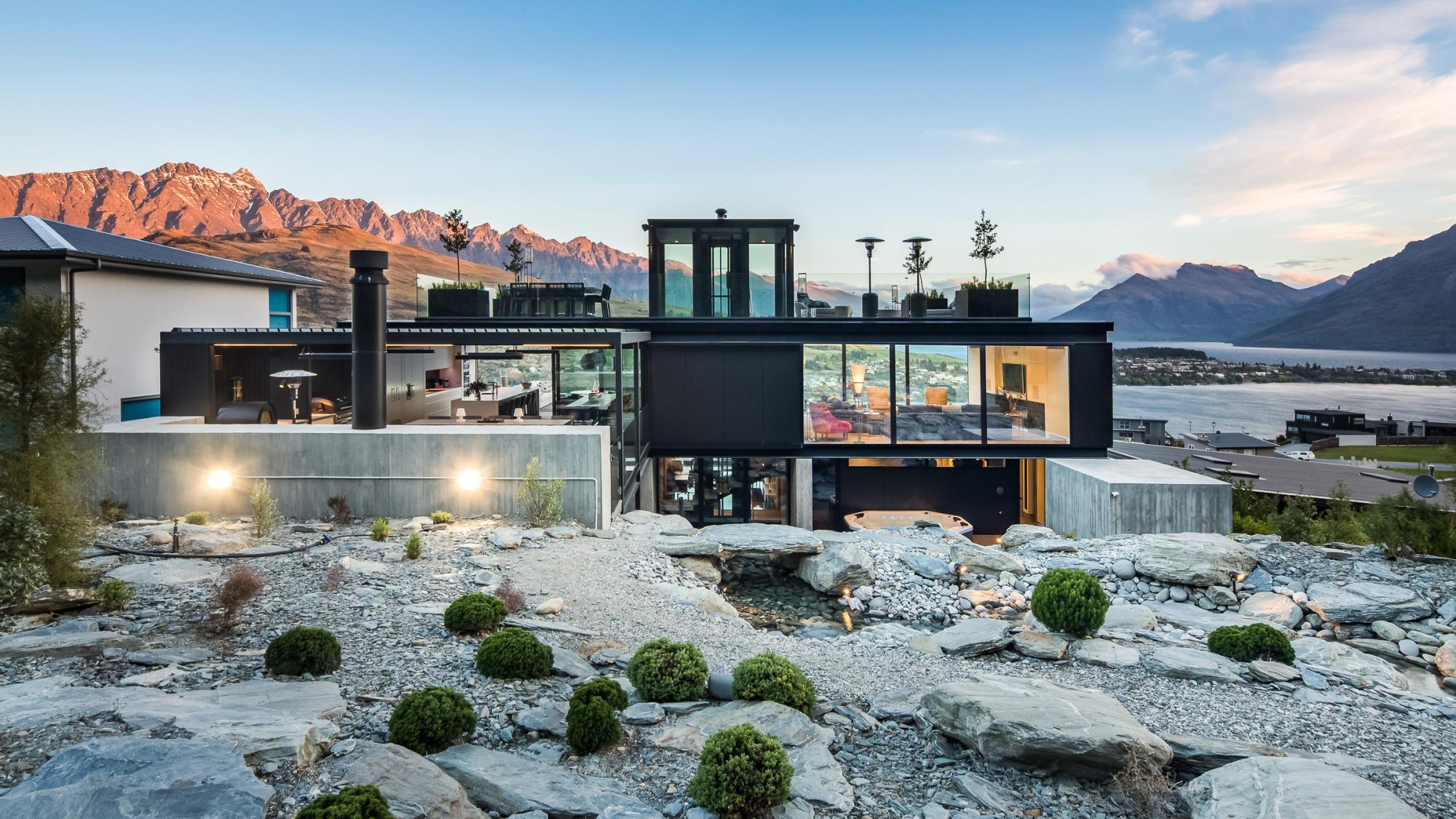 Bold modernist design and expansive mountain views – Queenstown, Otago, New Zealand
This architectural gem is nestled on the shores of Lake Wakatipu, on the South Island of New Zealand, close to the ski resorts at Coronet Peak and The Remarkables. The modernist design maximizes the villa's privileged position, with breathtaking mountain views in virtually every living area and bedroom, expansive outdoor spaces (including a superb rooftop terrace), and a beautiful water feature inspired by Frank Lloyd Wright's Fallingwater house.
Exceptional amenities for wellness and relaxation include a sauna, outdoor hot tub, gym, and two gourmet kitchens (indoor and outdoor). Air conditioning, heating, a home office, and an elevator create a comfortable environment for guests of all ages. The four bedrooms at Cascata—all with outdoor living areas—accommodate families and groups of friends up to eight in size.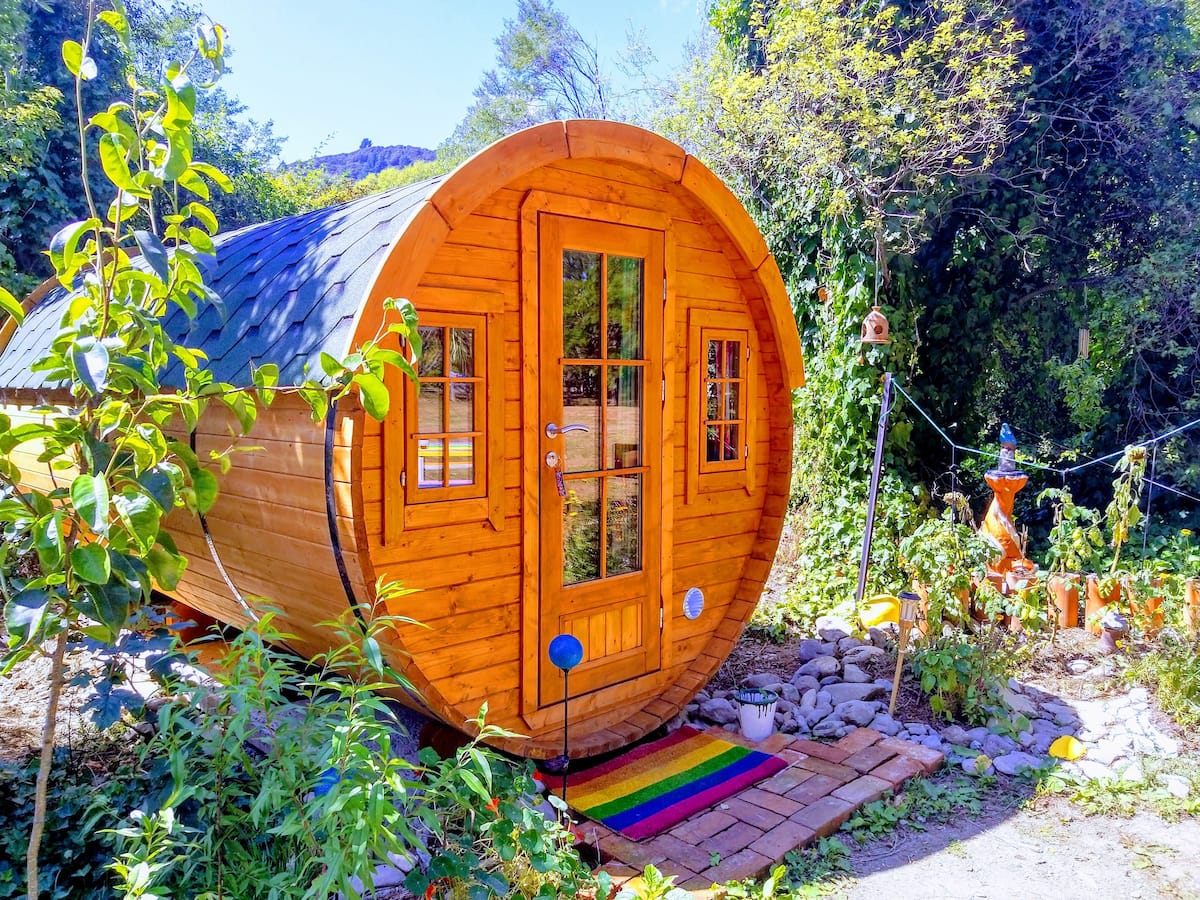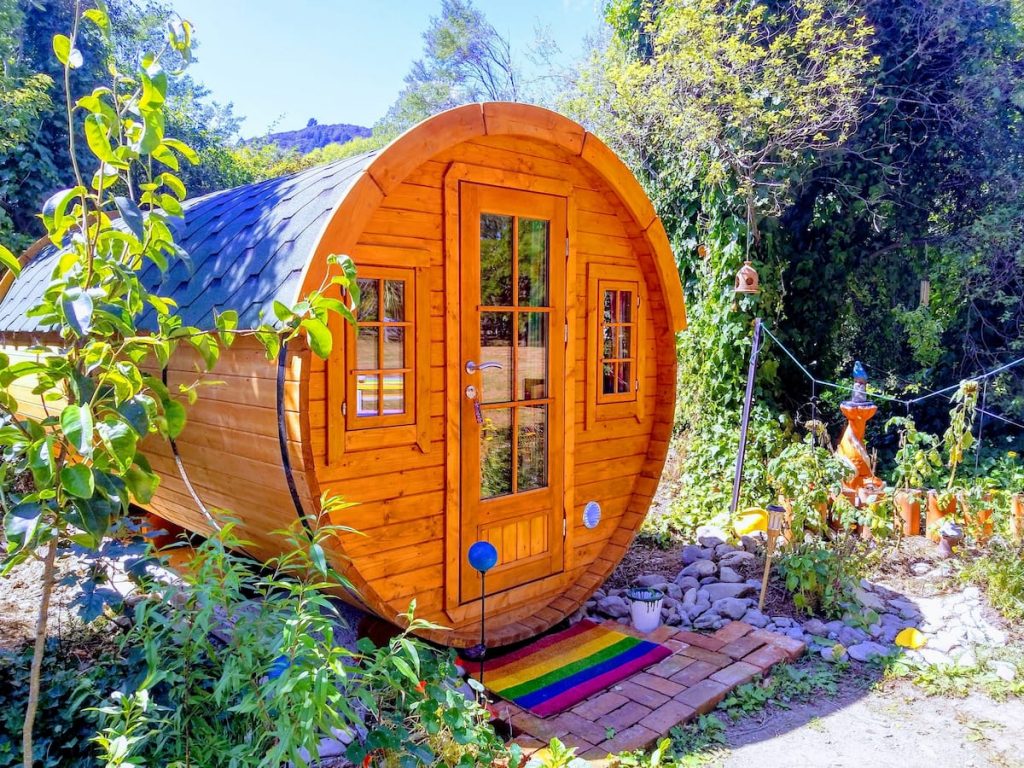 Sleeping Barrel – Hira, Nelson, New Zealand
Have you ever slept in a sleeping barrel? This is a unique glamping experience situated on a 2-hectare permaculture lifestyle block! The barrel has super comfy Ecosa memory foam mattresses, so you'll wake up refreshed! Guests will not only be able to enjoy their cabins but also the many unique facilities on the property.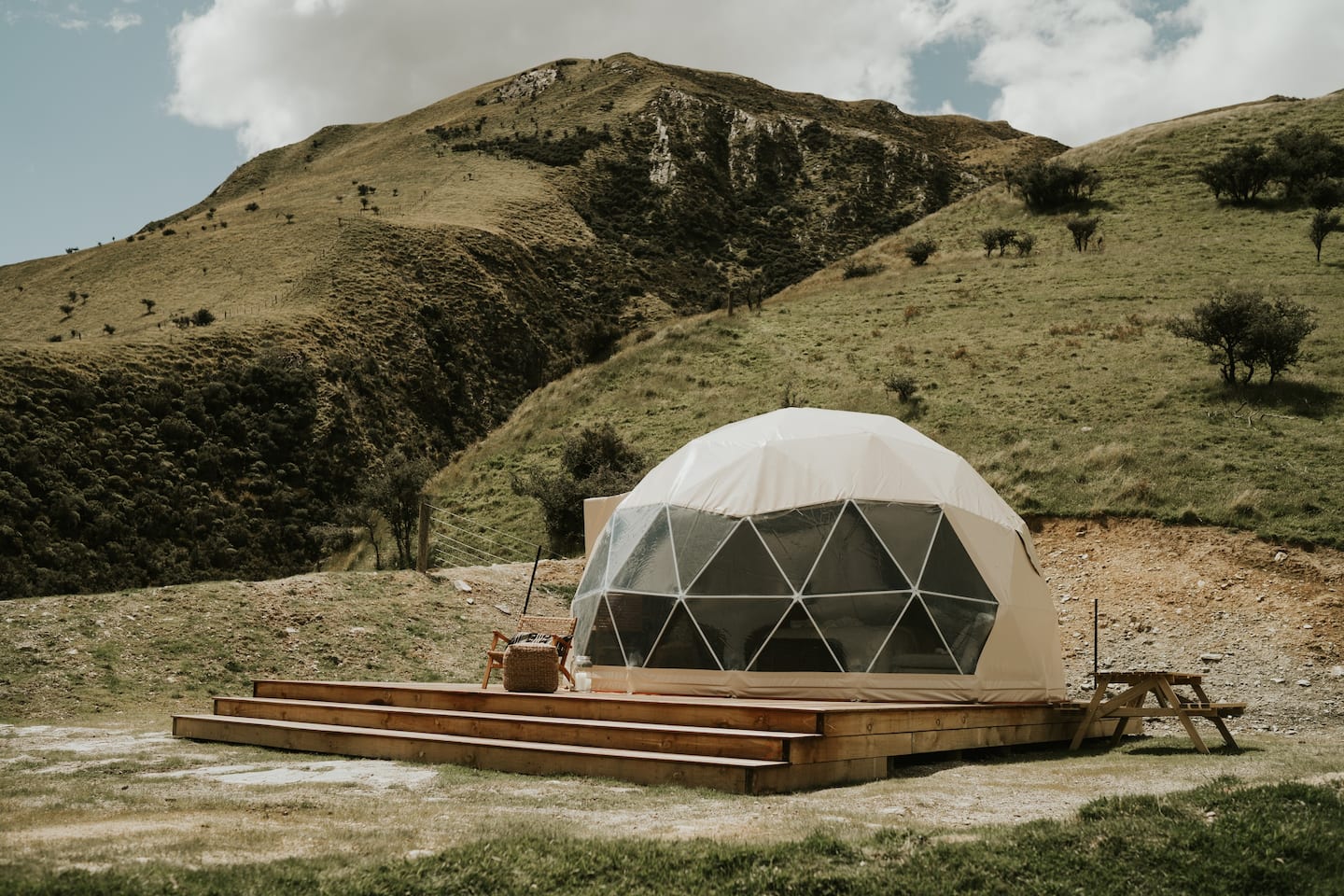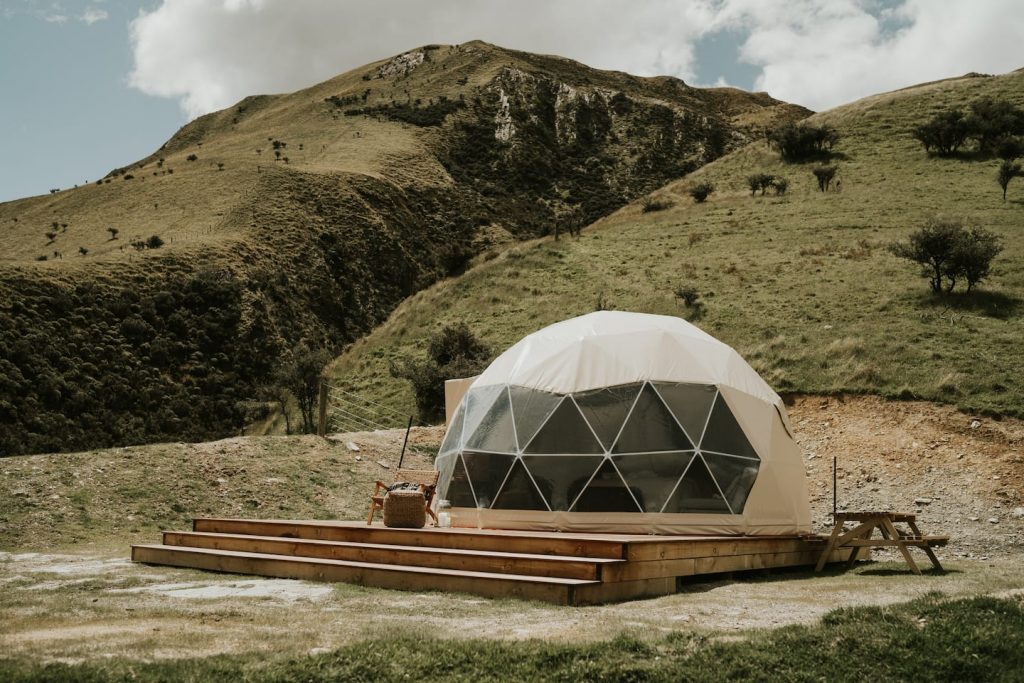 Geodesic dome with a spectacular view! – Ben Lomond, Otago, New Zealand
Queenstown's first and only geodesic dome just 25 minutes from the town center along a gravel farm track on an exclusive site. A truly unique accommodation for the adventurer who appreciates luxury. The perfect spot for the best holiday pictures. Switch off to the outside world with no phone signal or wifi while taking advantage of the unlimited number of activities Queenstown has to offer within driving distance. (Hiking the Ben Lomond trail here is also breathtaking!!)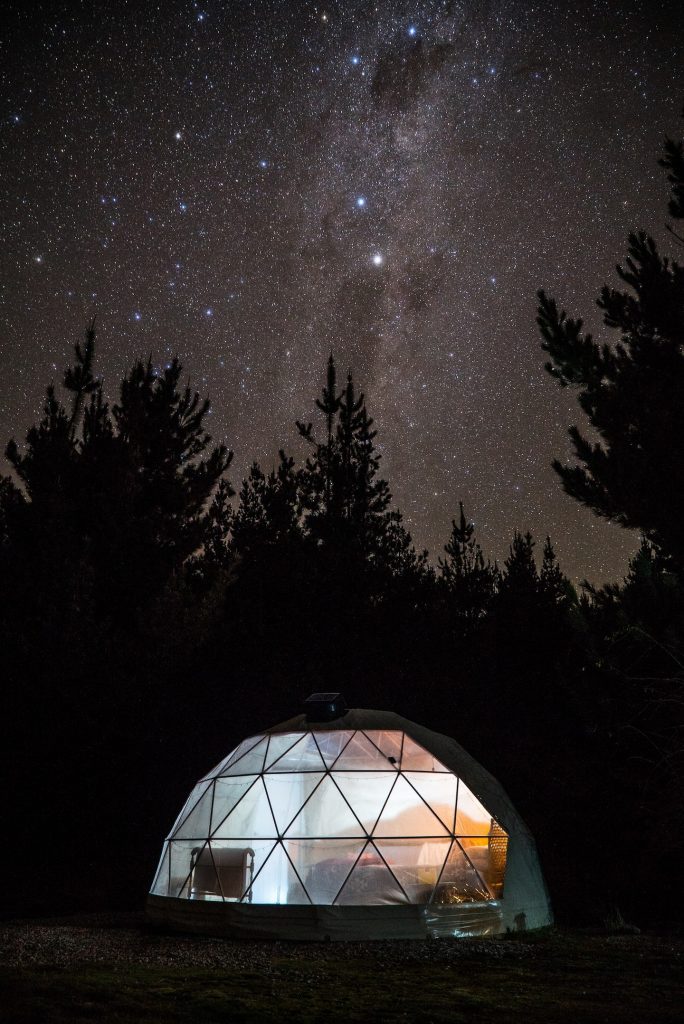 Glamping honeymoon in Wanaka – Wanaka, Otago, New Zealand
This glamping site offers outstanding views and total privacy while still having the modern amenities couples may need. It's set on a private farm surrounded by golden tussocks and pines and comes furnished with a comfortable bed, carpet, custom-made private bathroom with a hot shower, and barbecue facilities. When not glamping, guests can go swimming, boating, kayaking, sunbathing or hiking in Wanaka–perfect for adventurous honeymooners!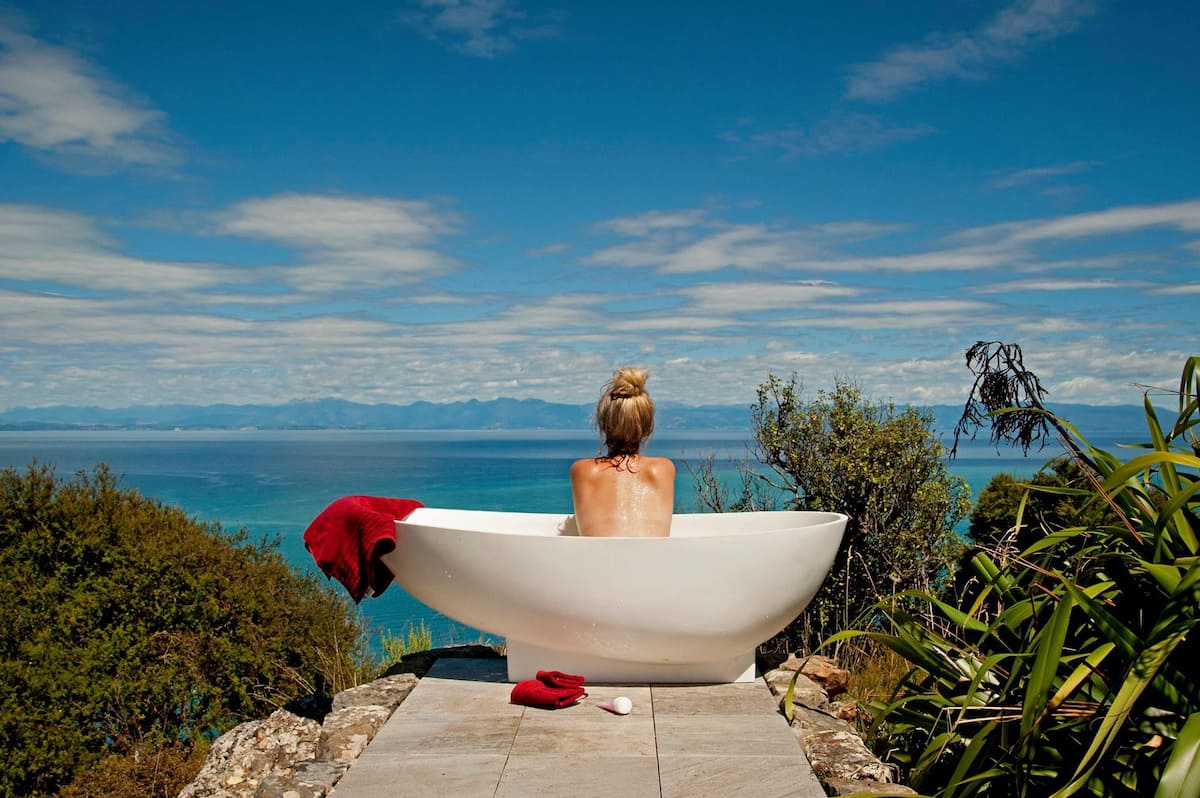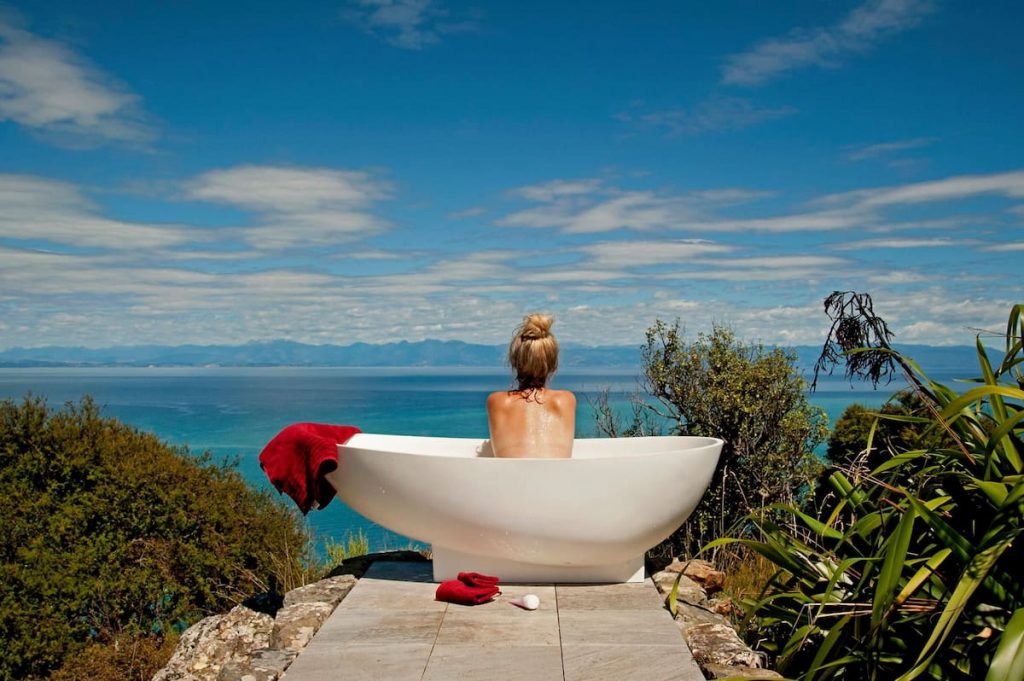 Rocky Point Hut – Pepin Island, Nelson, New Zealand
Situated on a cliff and nestled amongst native kanuka and coastal New Zealand bush is Rocky Point Hut. This beautiful and private hut has a comfortable wood interior and incredible views. Spend your time relaxing and treat yourself in the hot outdoor bath with a panoramic view over the Abel Tasman ocean. The perfect setting for a romantic retreat!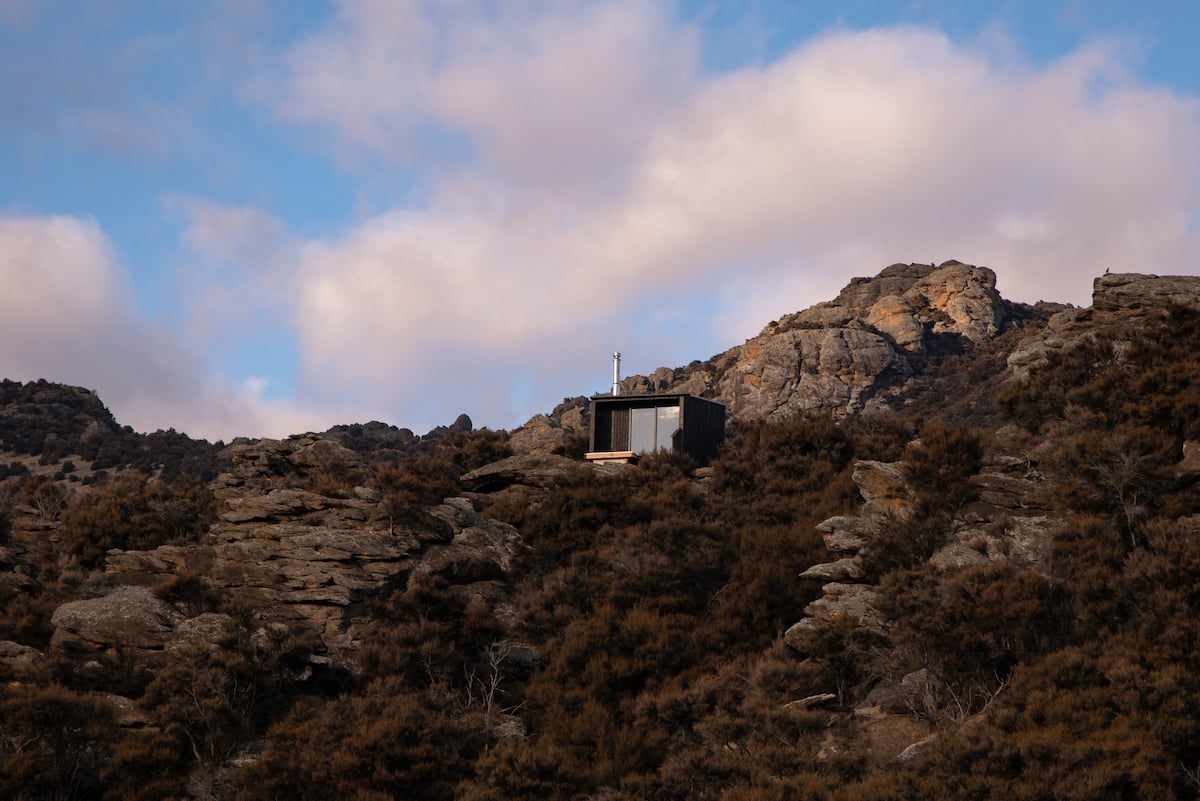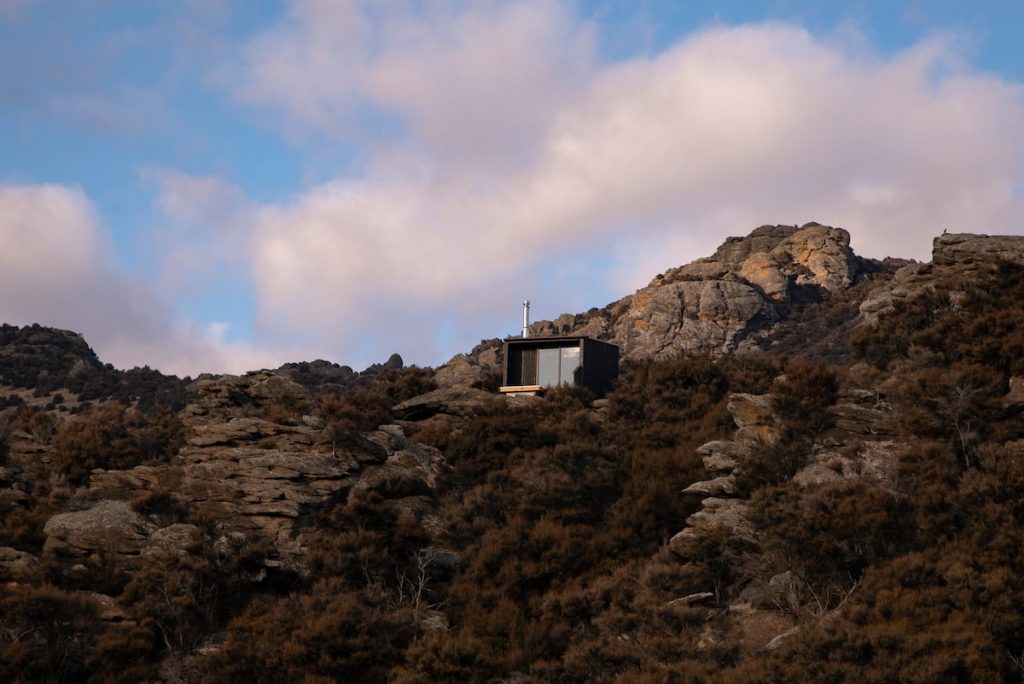 Pisa cabin on a hillside – Bendigo, Otago, New Zealand
This cozy cabin is perched on a rocky outcrop at the foothills of the Dunstan Ranges, overlooking the Clutha Basin and enclosed on all sides by the scenic alpine mountain ranges. The cabin's sliding doors open to a panoramic view of surrounding vineyards and greeneries, and if you're lucky, you'll get to see the Southern Lights dancing on the horizon. Guests can explore wineries, the lake, or go on skiing in Wanaka. The cabin sleeps two guests comfortably in a queen bed, with a full en-suite, kitchenette, wood burner, outdoor soaking tub and modern furnishings.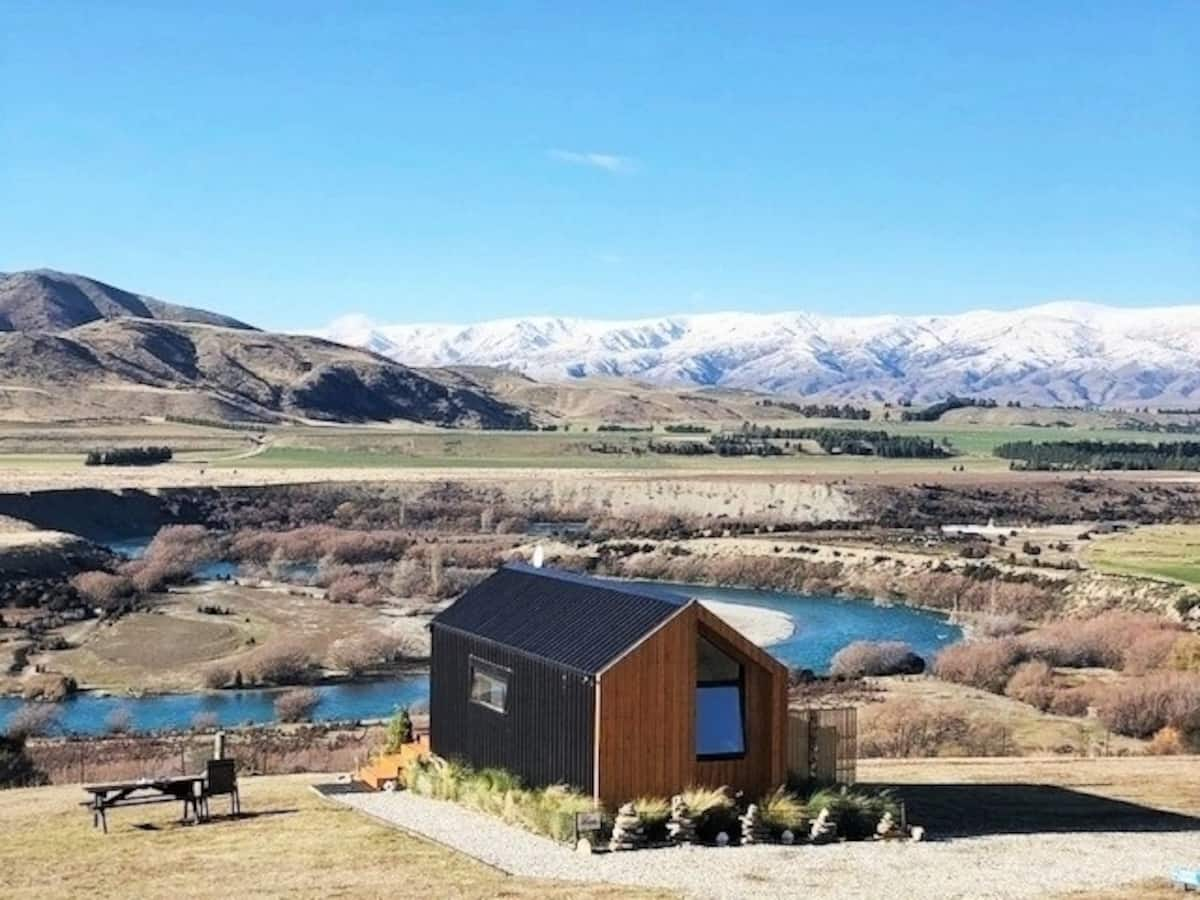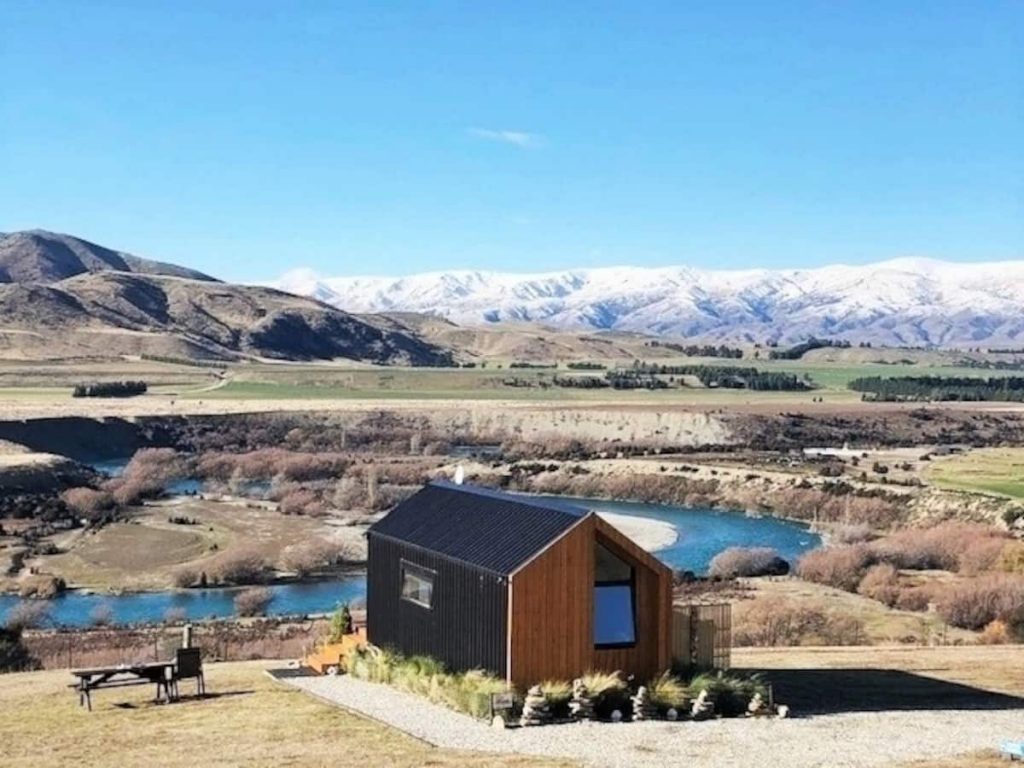 Blue Riverview tiny house – Queensberry, Otago, New Zealand
The Blue Riverview is a luxury tiny house perched above a picturesque countryside overlooking the river and alpine views. The big and sunny windows of the property offer a panoramic view of the surrounding mountains, while its interior is spacious enough to include a bedroom, bathroom, and well-equipped kitchen. The house is also a 20-minute drive from the popular lakeside towns of Wanaka or Cromwell.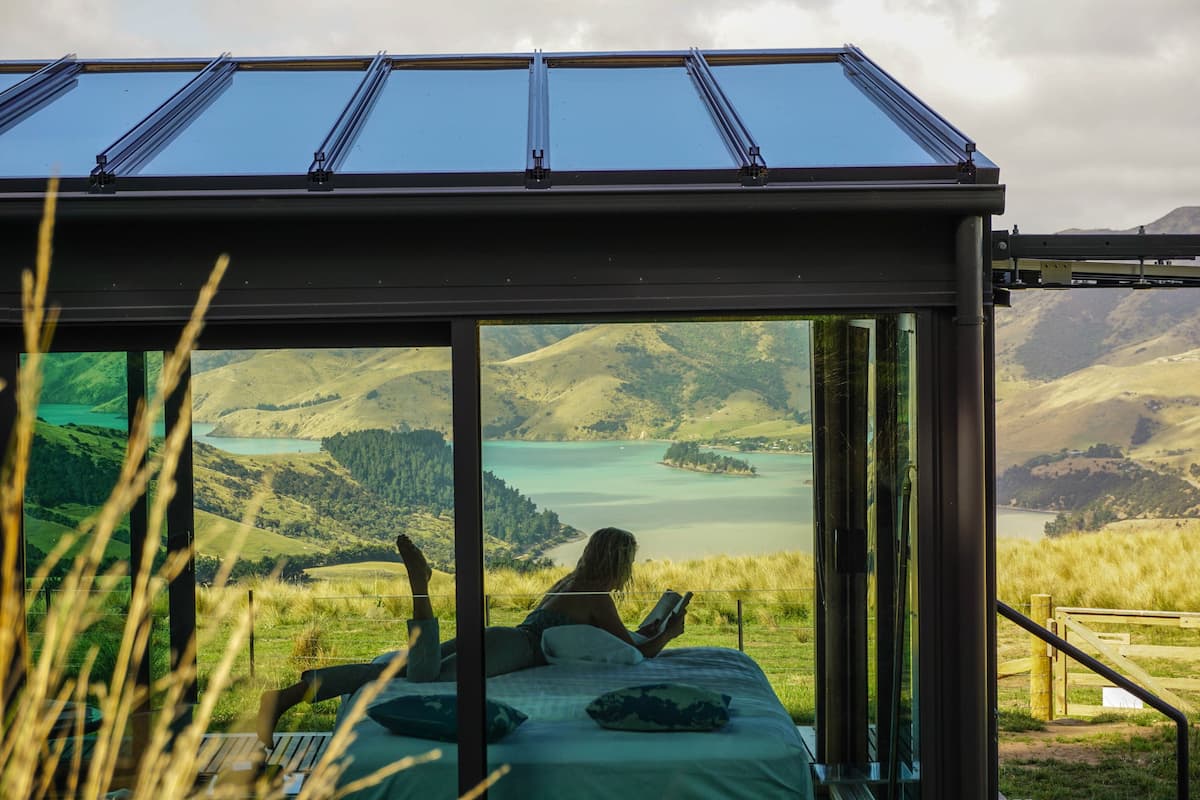 Pōhue PurePod – Port Levy, Canterbury, New Zealand
The PurePod is designed to ensure that the guests' experience of nature is shown vividly, letting them utilize all of their senses while inside this luxury Airbnb day or night. The PurePod is mostly glass—from roof to floor making for an incredible and unique experience throughout your stay. You'll be treated to beautiful views of the historic Port Levy bay, rolling hills, and magnificent rocky outcrops. The PurePod is self-contained with cooking facilities, toilet, shower (all glass), crockery, games, and acres of privacy.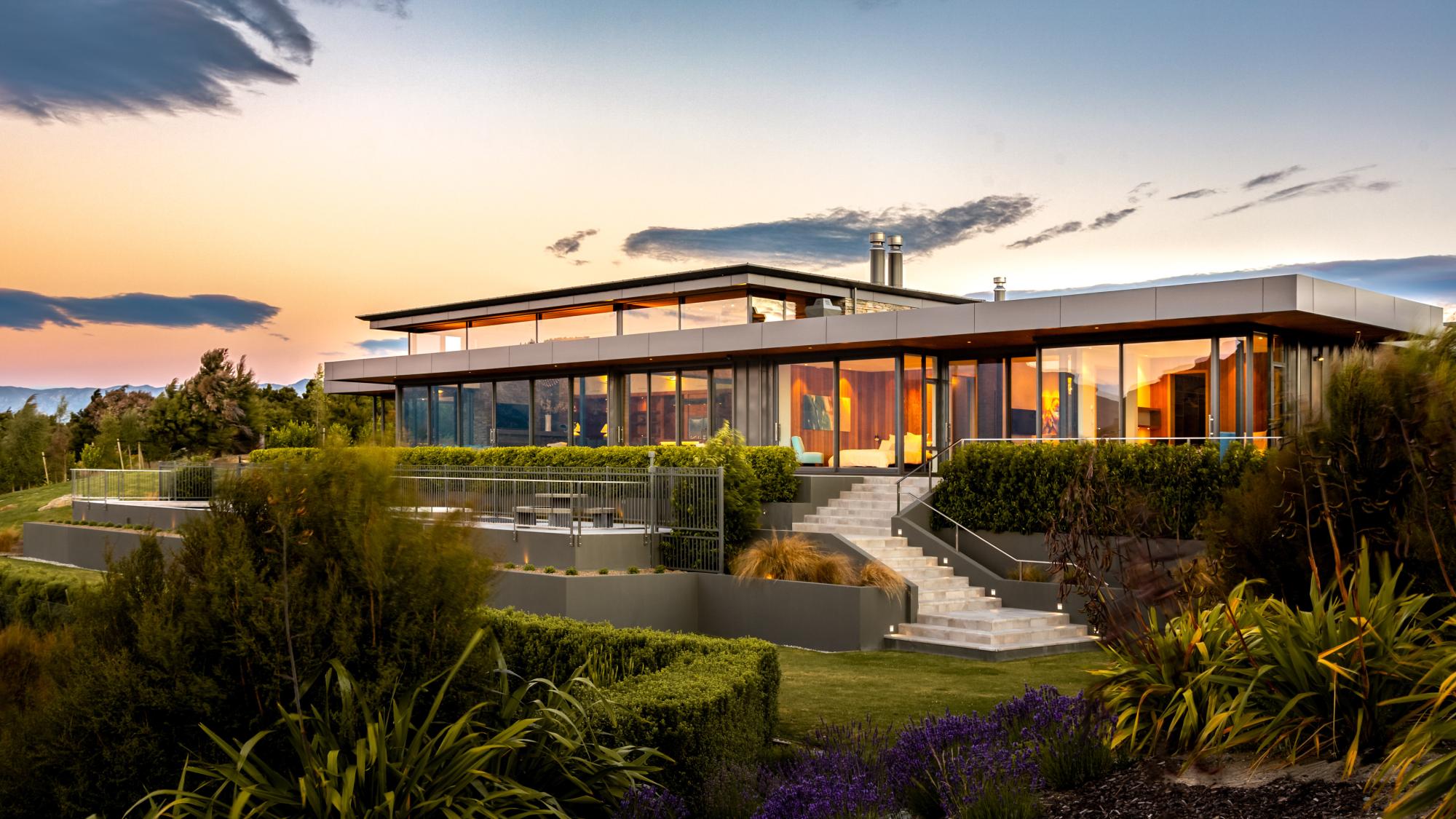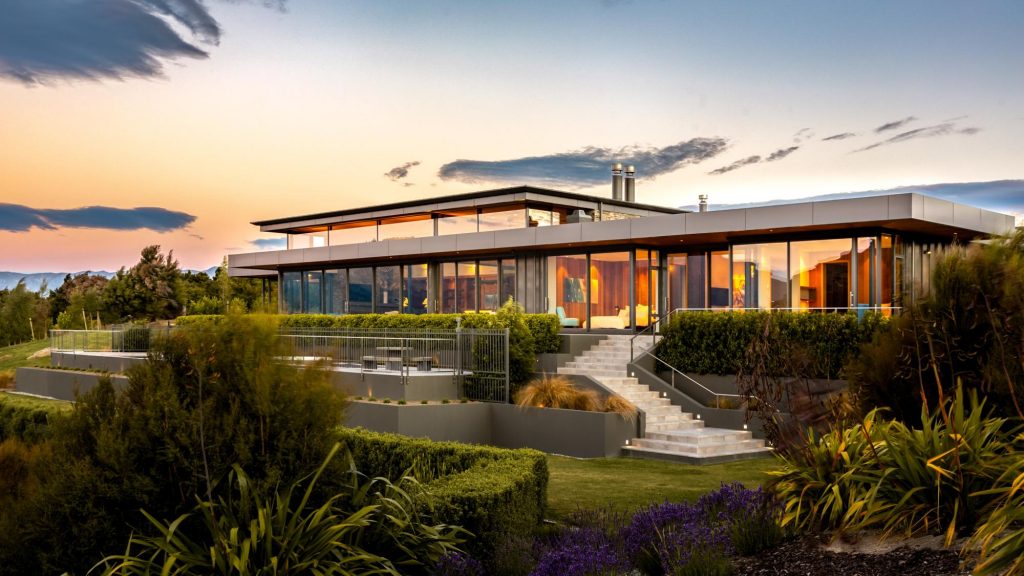 "The Dacha" Contemporary villa overlooking mountains and lake – Wanaka, Otago, New Zealand
While a "dacha" is a small country home in Russia that has basic amenities and maybe a banya…. The Dacha in Wanaka, New Zealand is entirely on the opposite end of the spectrum! This villa has its very own private outdoor living areas with a swimming pool, hot tub and barbecue. The villa also features a TV, Wi-Fi and fireplace, as well as hidden touches of luxury such as underfloor heating. Your holiday here includes a fruit bowl and fresh flowers upon arrival, plus pantry essentials like coffee and tea.
The villa's main house has three bedrooms with king beds and en-suite bathrooms, and two bedrooms with two bunk beds each that share a bathroom. Guests can also opt to reserve The Banya, a pavilion with its own double bed, en-suite bathroom, living area and kitchenette.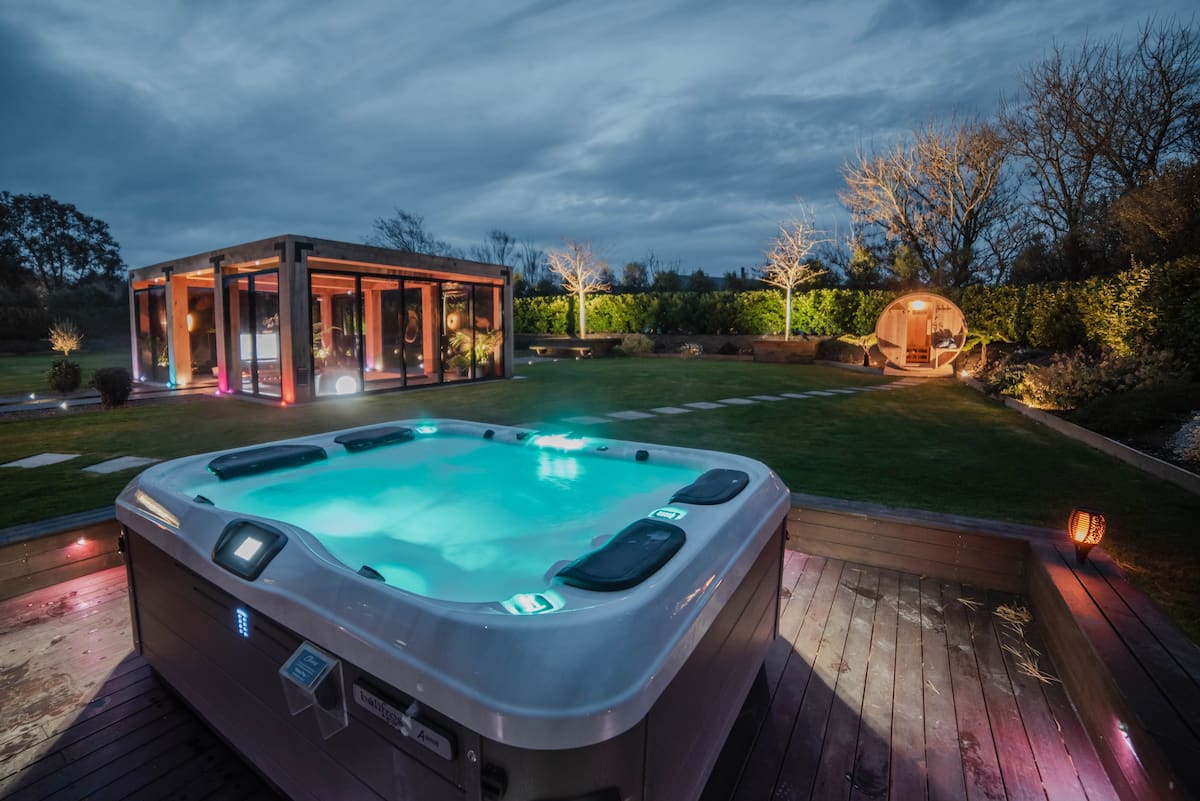 Ultimate luxury farm-stay – Prebbleton, Canterbury, New Zealand
Enjoy a hot spa under the stars, watch TV while relaxing in the fire-pit or better yet, cook dinner on the teppanyaki table. This luxury farm stay strikes the perfect balance between modern comfort and farm life. Considered as New Zealand's smartest home, the property features hidden TVs, motorized blinds, full light automation, and ultrafast WIFI. Those looking to disconnect can sit in one of the two tubs while watching the cattle graze, or crack a cold one by the in-ground fire-pit.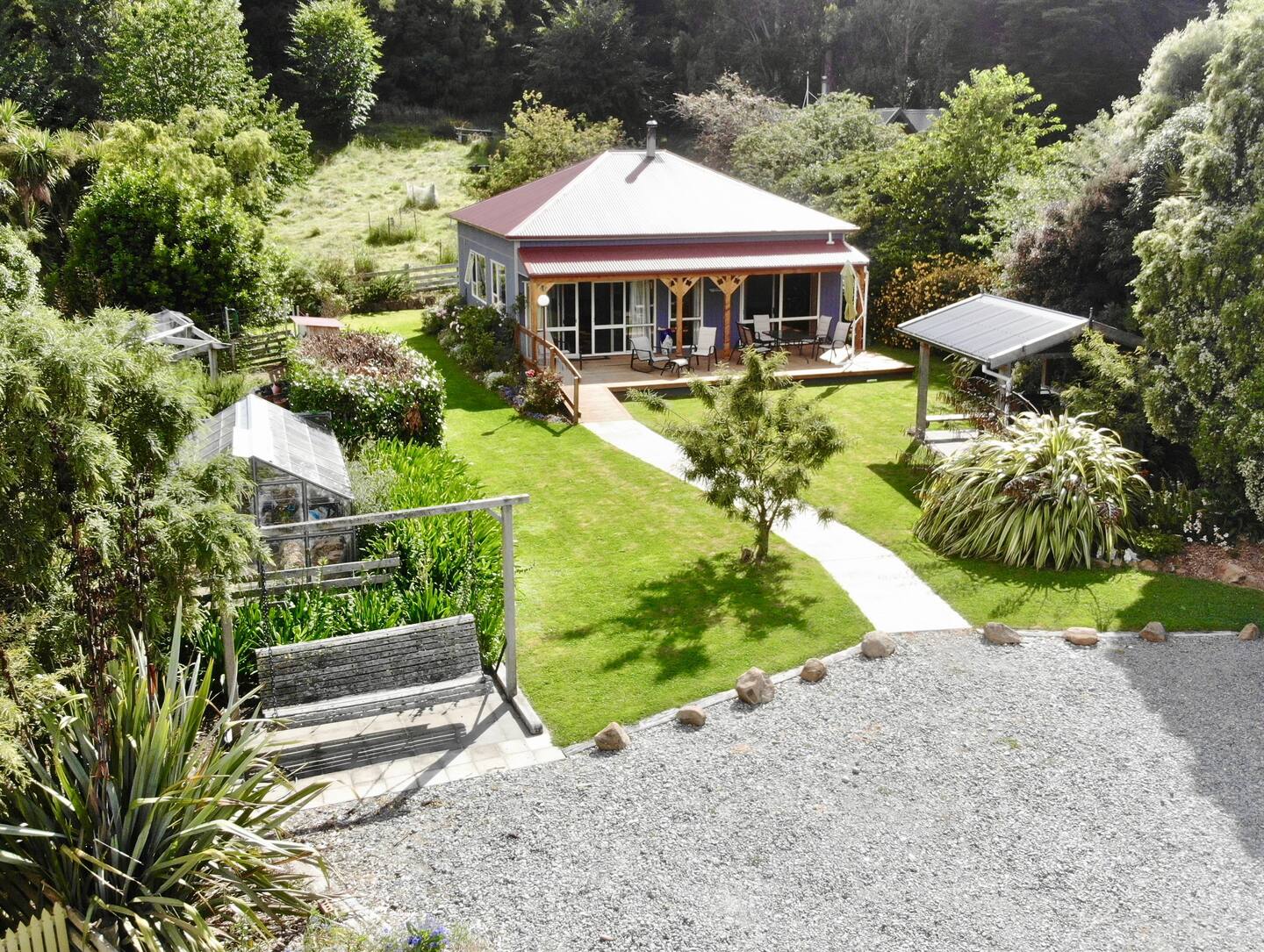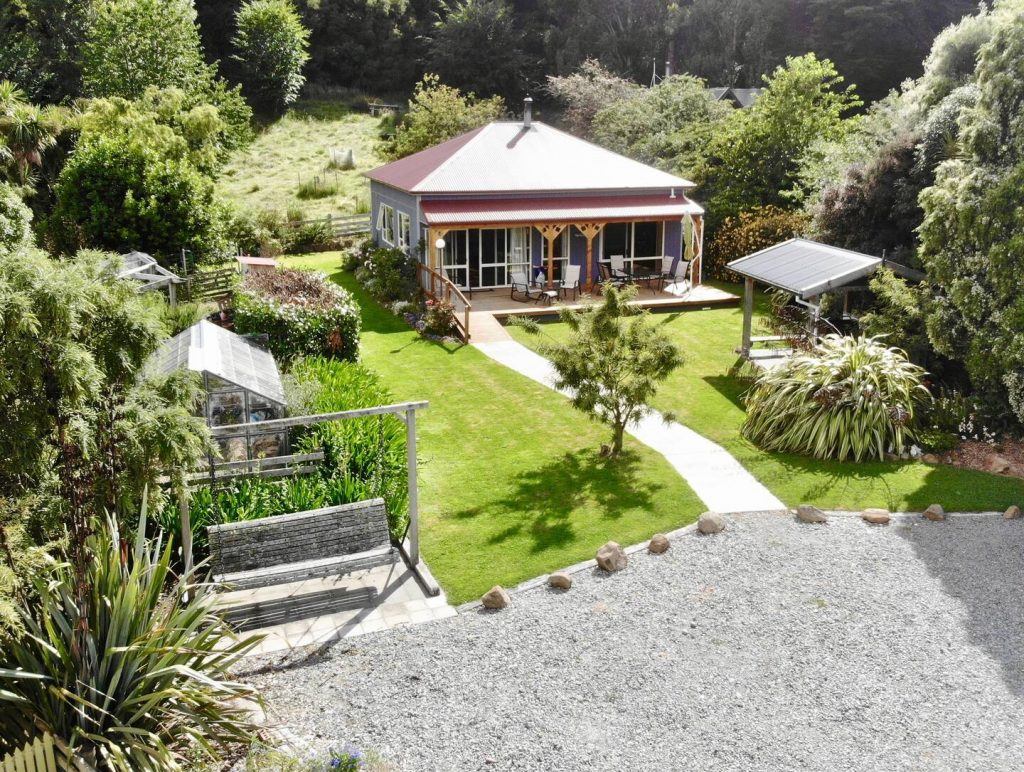 Koromiko farm stay at Loch Sloy Farm Little River – Little River, Canterbury, New Zealand
Lochsloy is a small working farm with a 19th-century farmhouse that's been renovated to provide modern amenities to guests wanting a unique experience. While the house still retained some of its 19th-century vibe, it's now built with a new kitchen, log burner and twin bathrooms (one with claw foot bath), hob and dishwasher, WiFi, and comfy bedrooms.
Which of these Airbnbs is your favorite? Let me know in the comments!
Need a house sitter while you are gone?
---
I, personally, recommend TrustedHouseSitters if you need to find a housesitter/someone to watch your pets while you are away.
How TrustedHousesitters works is they connect home and pet owners with trustworthy, verified sitters who won't charge to look after your pets, in exchange for a unique place to stay. They have sitters and homes all over the world!
It's a fantastic way to find trustworthy people to watch your home and pets while you are away. (And on the flip side, it's a cool way to stay in different areas of the country and world without having to pay for accommodation! I have a friend who literally didn't own or rent a home for years, and only used TrustedHouseSitters to find the next spot she was going to stay.)
---