25 Awesome Gifts for Outdoorsy Women in 2023
Looking for a gift for your favorite outdoorsy gal? Here's a roundup of great gift ideas for ladies who love the outdoor life. You can use this gift guide for holidays, birthdays, Mother's Day, anniversaries, or other special occasions to give the outdoor gal in your life a fantastic gift.
There are so many great gifts for ladies who love the outdoors, and it's always nice to give a gift that you know will be appreciated and well-used. So let's talk about some great outdoor gifts that she is sure to love!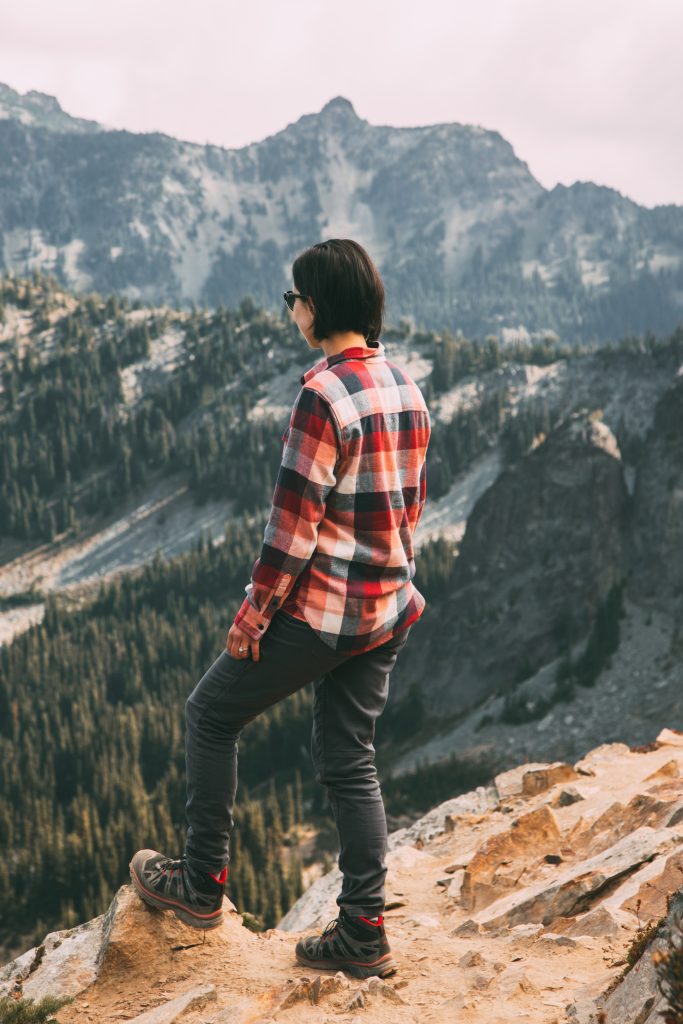 *Disclosure: Have Clothes, Will Travel uses affiliate links. Meaning, if you click a link and make a purchase, Have Clothes, Will Travel gets a very small commission at no extra cost to you. Thank you for supporting the brands that make this blog possible! HCWT is also an Amazon Influencer, meaning I earn from qualifying Amazon purchases.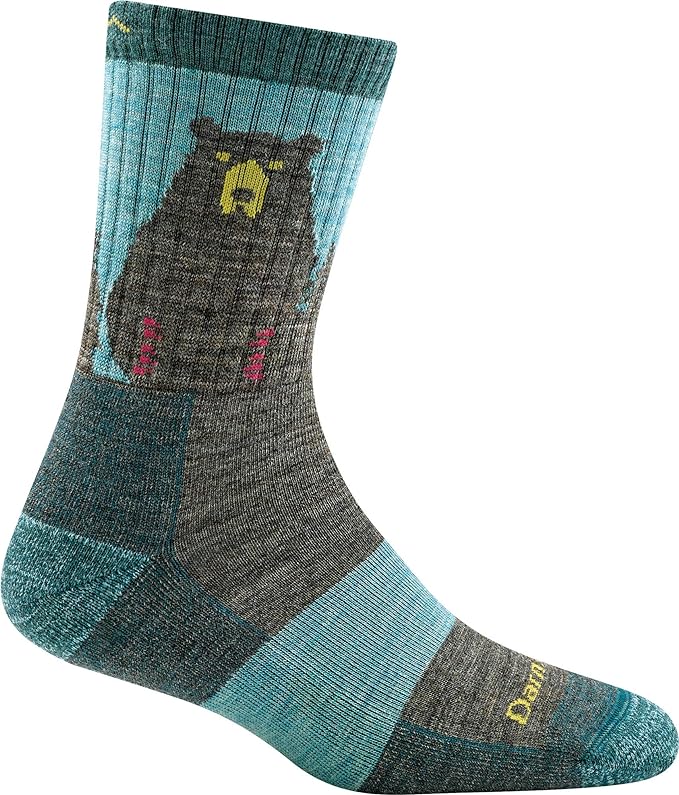 Darn Tough Hiking Socks
For the lady who loves to hike in the great outdoors, you can't go wrong with a pair of high-quality wool hiking socks. These hiking socks will keep her feet dry, warm, and comfortable and they have a bit of cushioning to make the hike more comfortable too.
You can get them in cute colors and designs, and they are super soft all-season socks. They will keep her feet from being sweaty in the summer, and warm and dry in the winter time.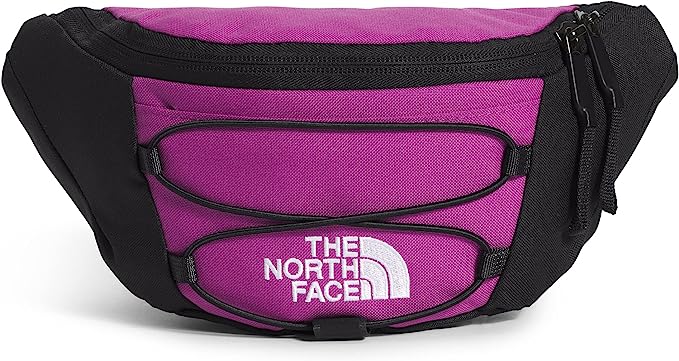 NorthFace Fanny Pack
This NorthFace fanny pack is perfect for short day hikes where they may not want to carry a full backpack. These fanny packs are an affordable, but durable gift that come in lots of different colors.
There is plenty of room inside for their wallet, cell phone, keys, first aid kit, and whatever else they may need. They can also use this pack when traveling, visiting an amusement park, or heading out for a run!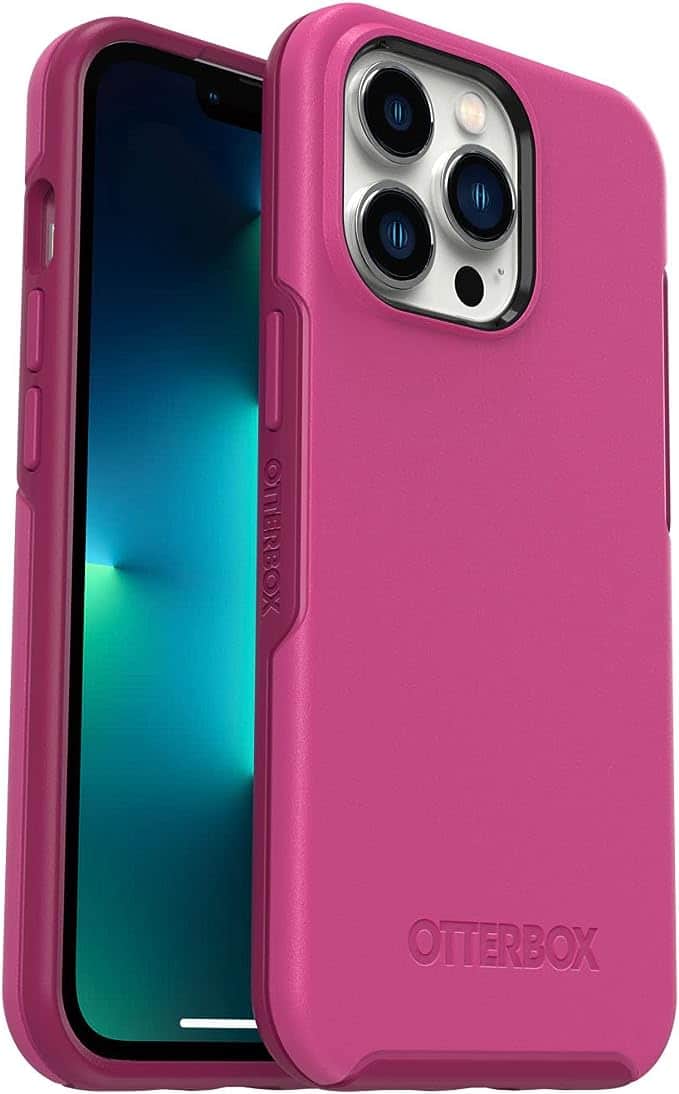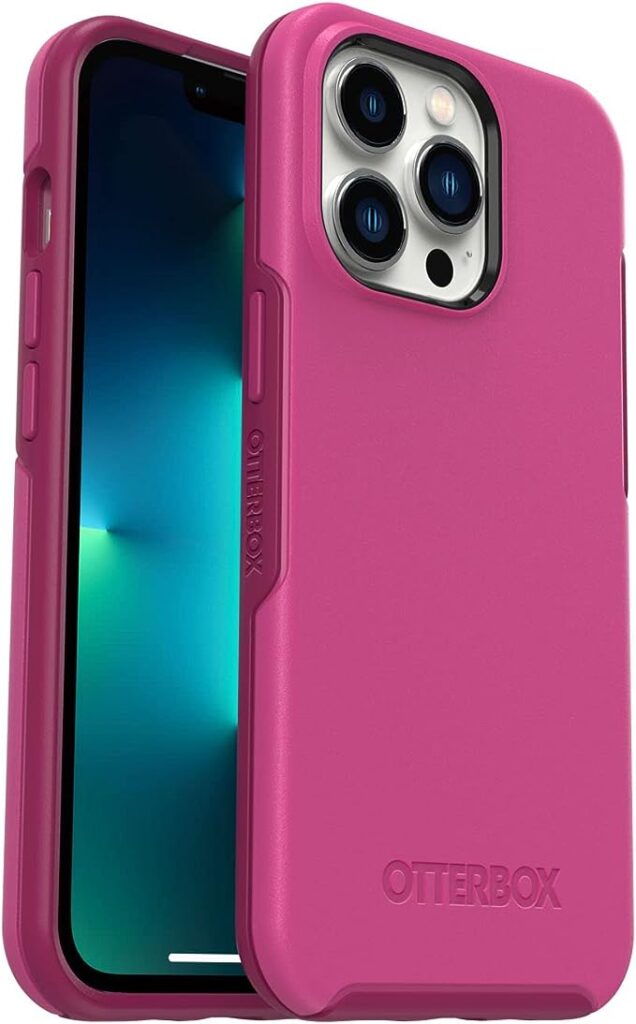 Otterbox Phone Case
Ladies who love the outdoors need to make sure that their phone is well-protected from dropping and the elements. The Otterbox case will protect both her phone and her screen and you can get them in different styles and colors to fit her style. (I, personally, have this one in clear, and I love it!)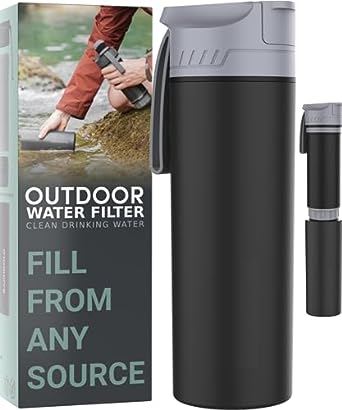 Bachgold Water Bottle
This Bachgold filtration water bottle should definitely be on any list of gift ideas for an outdoorsy wife or mom. She can use it anytime she is outdoors or even at the gym. She can safely drink from any water source in just a few seconds.
This lightweight bottle is easy to carry so she can stay hydrated, she can even attach it to her backpack or belt loop for convenience. The filter element can be replaced and would make an excellent stocking stuffer or gift too.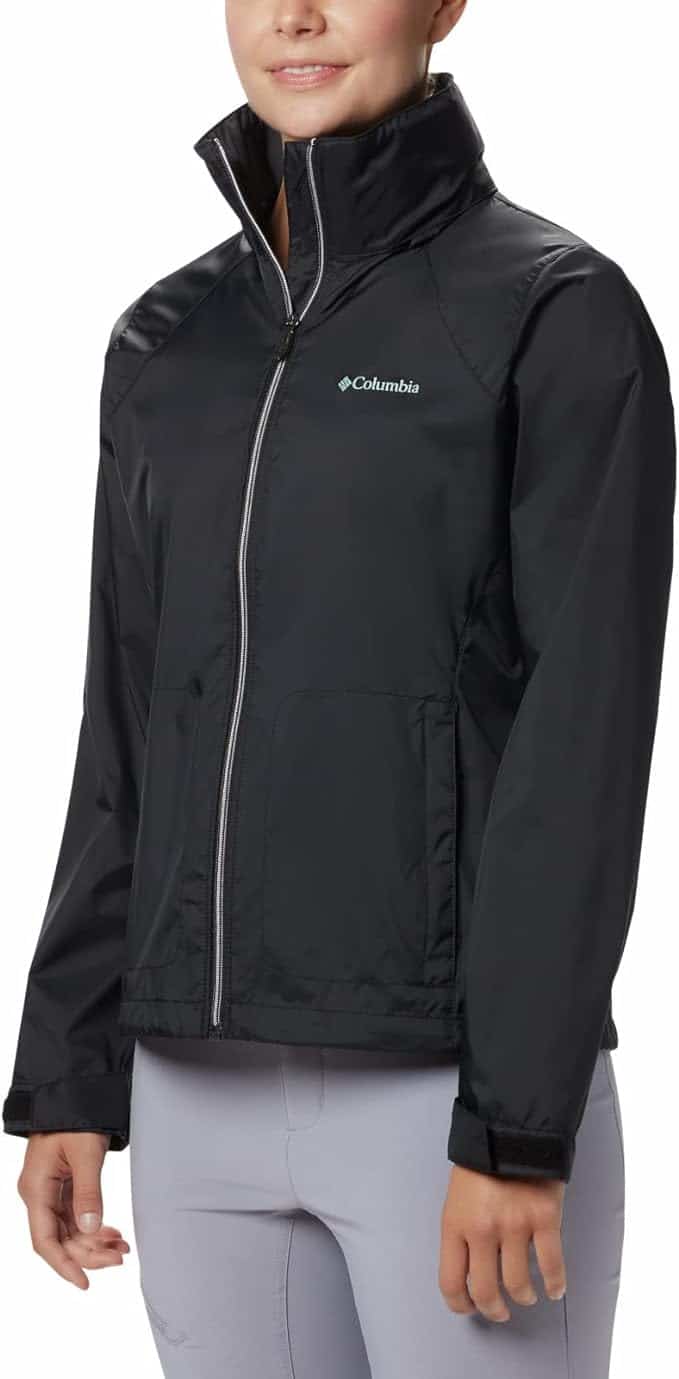 Columbia Switchback Waterproof Jacket
A waterproof jacket with a hood that can be easily folded down to fit into a backpack is a great gift for outdoorsy women that will likely get a lot of use. She can wear it hiking, camping, or running or slip it into her pocket when attending outdoor sports events in case it rains!
These Columbia Switchback jackets pack down into its own pockets. The jacket will keep her dry even in the hardest of rainstorms. There are lots of beautiful colors to choose from so you are sure to find one that she will love!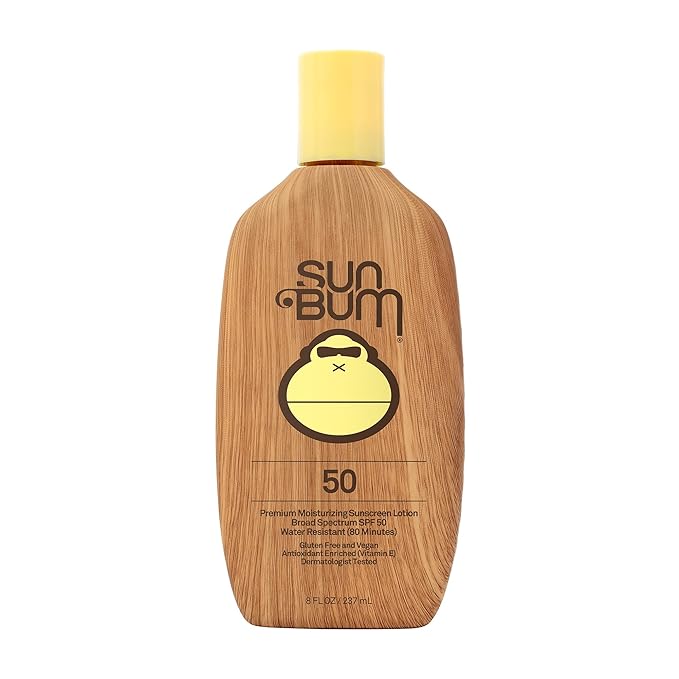 SunBum Sunscreen
All-natural sunscreen protection with SunBum sunscreen is a perfect outdoorsy gift for her. Whether she is into hiking, camping, outdoor sports, or lounging at the beach this sunscreen is perfect. This sunscreen is also reef-safe if she happens to be heading to the tropics!
Hiking Backpacks
A new hiking backpack is an excellent Christmas gift for an outdoorsy woman. These REI backpacks are comfortable to wear, even for long hikes. There are interior and exterior pockets so she can easily find and access what she needs quickly.
These backpacks are waterproof so she doesn't have to worry about her stuff getting ruined in a downpour, and they have plenty of room for her to carry all of her outdoor essentials out on the trail.
Solar String Lights
Help her beautify her campsite with these awesome solar string lights. These lights have three different settings, and they will stay lit for 20 hours after a single charge. She can also use these lights to power up her devices while enjoying the great outdoors!
Buff Multi-functional Neck Wear
A buff is a great piece of outdoor gear for the lady who loves to spend her time outdoors. She can wear it as a face mask, a headband, or for sun protection. These colorful buffs are lightweight and stretchy, and they are treated with UPF 50 for ultimate sun protection.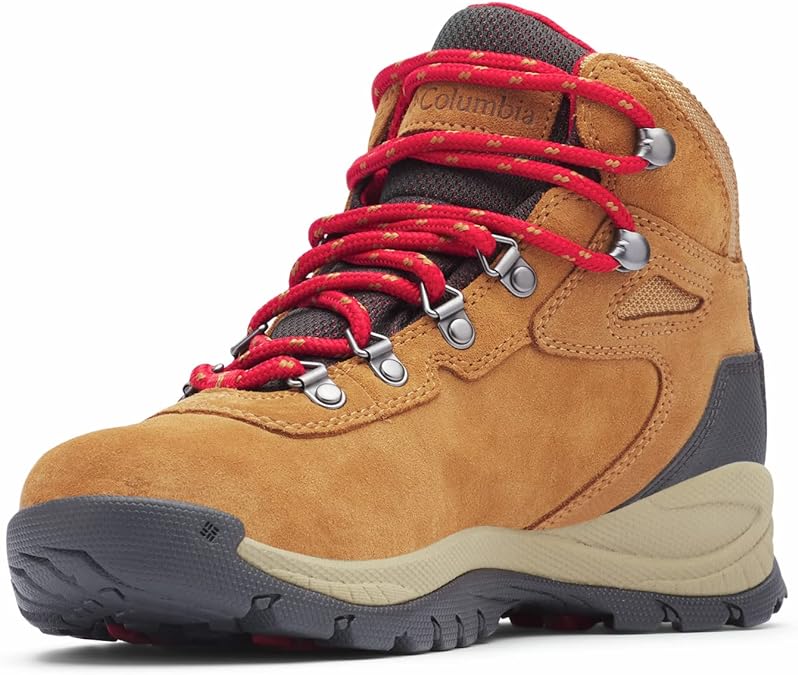 Hiking Boots
Does the outdoor-loving lady in your life need a new pair of hiking shoes? If so, a nice pair of hiking boots in her size can be an excellent gift for any woman who loves spending her free time outdoors.
If this is the gift that you decide to give the outdoor-loving gal in your life, make sure to hang on to the receipt. Just in case they aren't the perfect fit.
Wine Tumbler
Just because she likes to spend her days adventuring outside, doesn't mean she doesn't enjoy her wine too! Give her a wine tumbler that will hold up to the elements, it will keep her cold drinks cold and it's perfect for sipping on her coffee in the mornings too.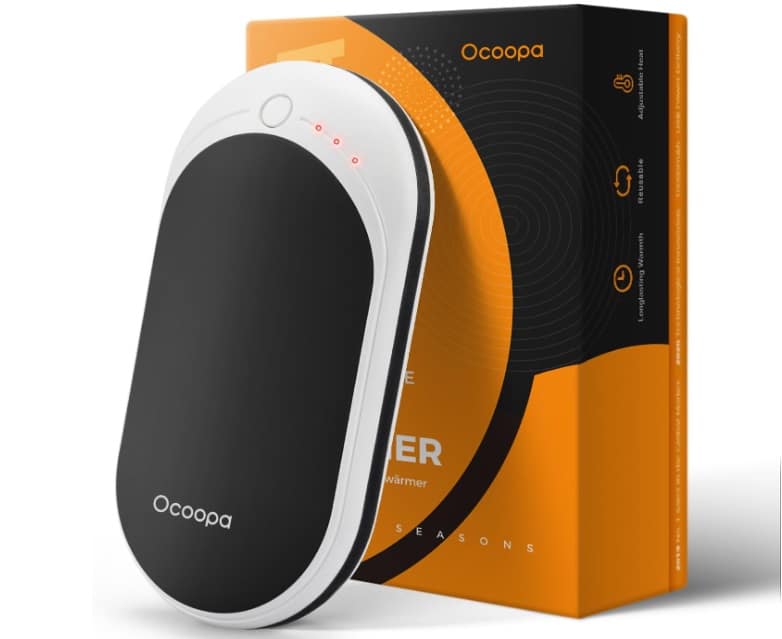 Rechargeable Hand Warmers
If she likes to go on hikes or out camping once the temperatures have dropped then these rechargeable hand warmers would be an excellent gift for the outdoorsy woman in your life. Perfect for hunting, skiing, hiking, or even going for a walk or a jog.
There are three different levels of heating, and they will keep her hands warm and toasty for up to 8 hours! Simply charge them up with a USB-C charger and they will hold a charge for quite a while. She can also use these hand warmers to charge other devices like her phone while enjoying the outdoors.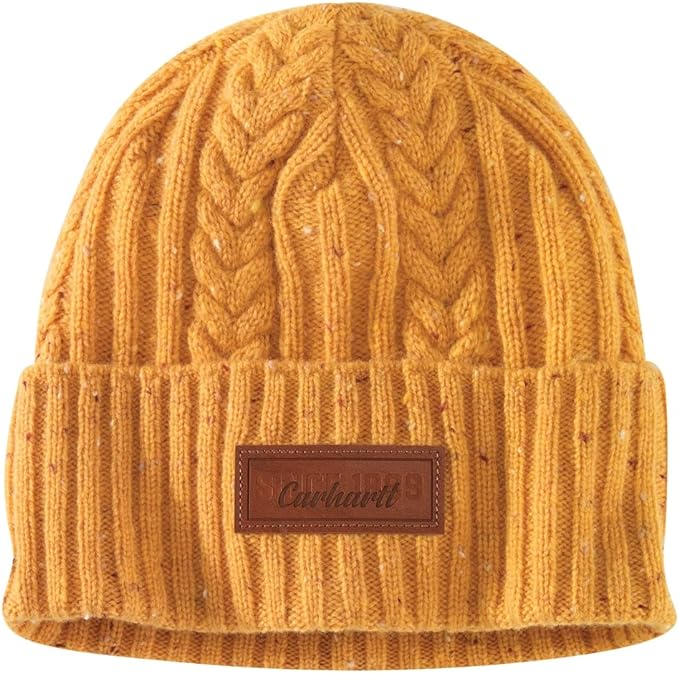 Beanie
A cute beanie is also an awesome gift for ladies who love the outdoors! She can keep her hair out of her face in style while also looking chic, and staying warm. You choose from a lot of cute styles and colors of beanies so you are sure to find the perfect fit for her.
Insulated Vest
An insulated, waterproof hiking vest makes a great Christmas gift for an outdoor loving woman. The collar is lined to keep her neck warm, and the interior has a reflective lining designed to keep her toasty.
There is a secret interior pocket, and two pockets for her hands to keep her nice and warm. The vest has a zippered closure and it is super fashionable for the lady who loves both the outdoors and looking her best while she is out.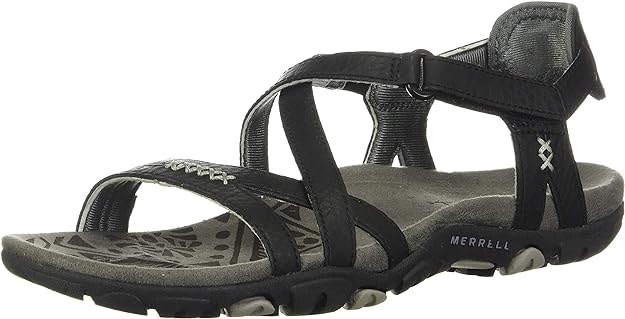 Hiking Sandals
Surprise the great outdoors-loving woman in your life with a brand new pair of hiking sandals. There are a lot of great different styles, types, and even colors to choose from.
Hiking sandals are perfect for hiking, camping, and outdoor water sports like kayaking! Having comfortable footwear is important for enjoying her time outside.
Read next: 8 Top Voted Travel Sandals for Adventurous Men & Women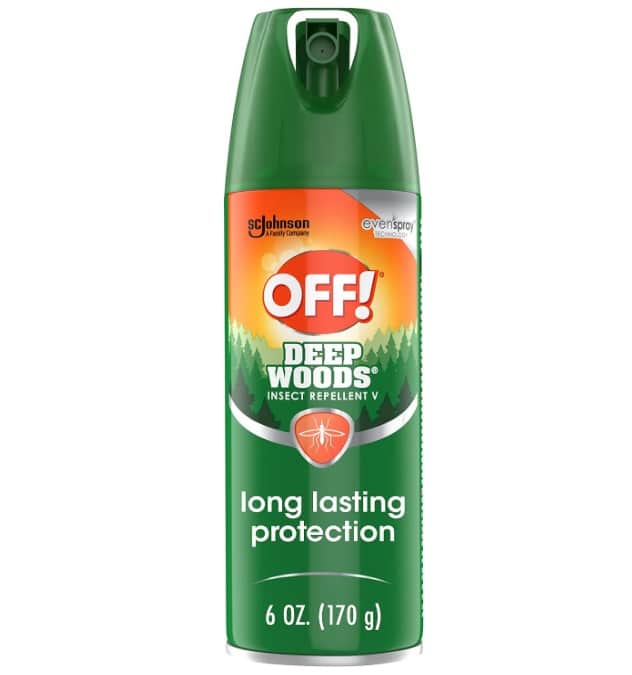 Insect Repellant
The one thing that no one loves about outdoor activities is the bugs! That's why bug spray makes a great gift. Give it as a companion to a bigger gift, or use it as a stocking stuffer. For those who need to be conscious of the weight that they are packing these insect repellant wipes are great too.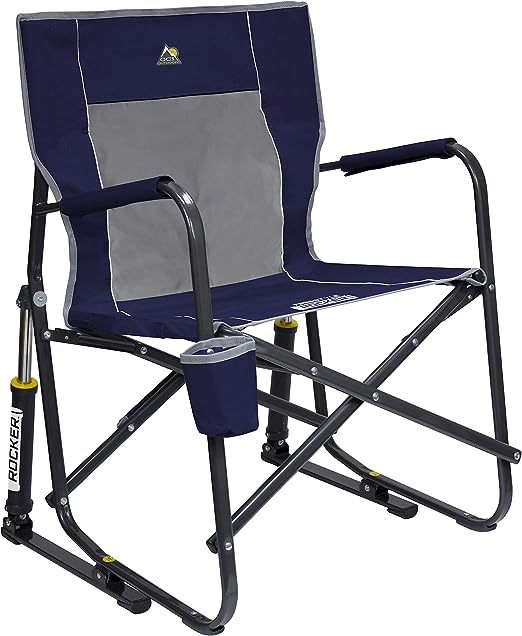 Camping Chair
A portable camping chair is one of the best gifts for outdoorsy women. Perfect for taking on a camping weekend, it can also come in handy for a sporting event or a cookout by the pool.
This portable rocking chair folds flat for easy storage, it comes in different colors and styles, and even includes a cup holder for her drink.
Sunglasses
Sunglasses are a good gift for an outdoorsy wife, and these sunglasses are some of my favorites. It's so important to make sure that her eyes are protected from harmful UV rays while she enjoys having fun in the sun! These polarized sunglasses will protect her eyes, they are stylish, and comfortable too, and they won't fall off.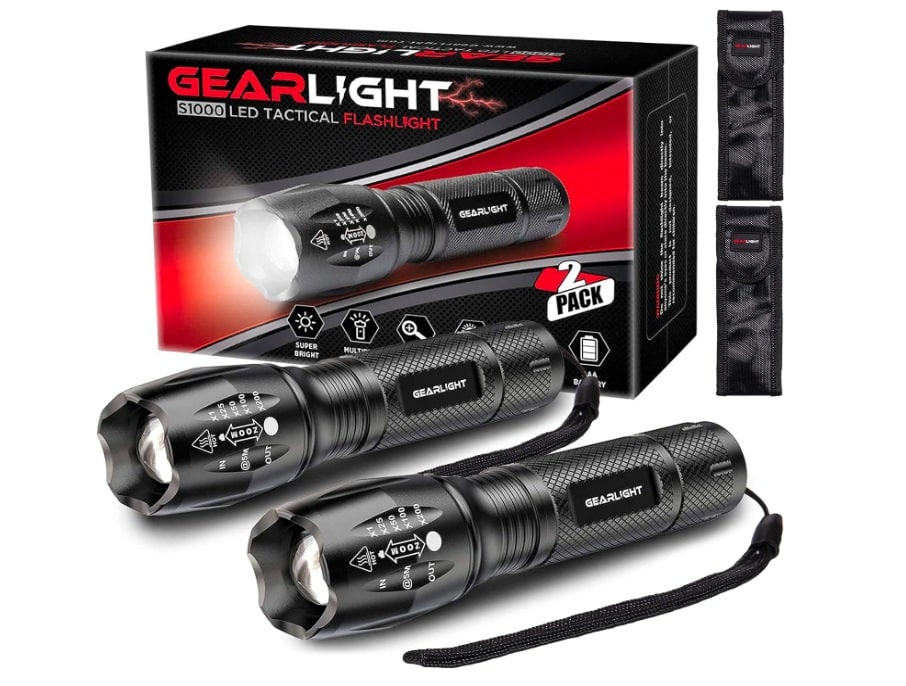 Flashlight
Flashlights are a great outdoorsy gift for her, and it's a super practical gift too. You really can't have too many flashlights. These flashlights are perfect for camping or hiking and around the house.
They are lightweight, durable, drop-proof, and water-resistant. They are also very bright with five different lighting modes and a zoomable beam.
Puff Jacket
A puff jacket to keep her toasty warm in winter temperatures is a wonderful gift idea for an outdoorsy wife. Whether she is hiking, skiing, snowboarding, or enjoying a winter camping trip this puff jacket will keep her fashionable and warm!
The jacket is stuffed with down to keep her toasty, it comes in some beautiful colors with a zippered front. There are also two small pockets with zippers that she can use to hold small essentials like chapstick!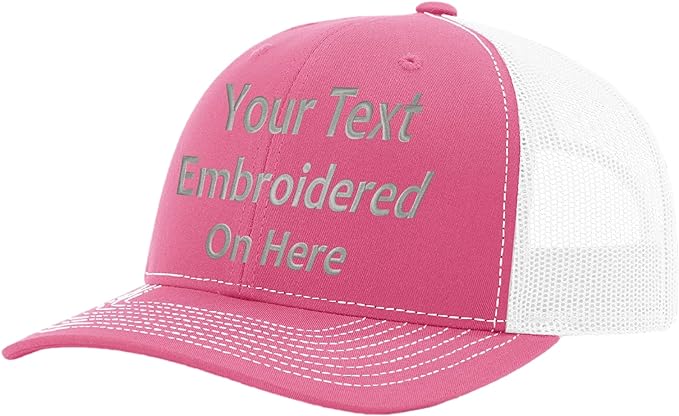 Embroidered Baseball Cap
An embroidered baseball cap is another great gift for ladies who love the outdoors, and this one can be personalized with her name, initials, or other personalized texts.
You can get this hat in nearly 100 different colors and there are several fonts to choose from as well. Baseball caps are a great way to keep the sun and her hair out of her eyes.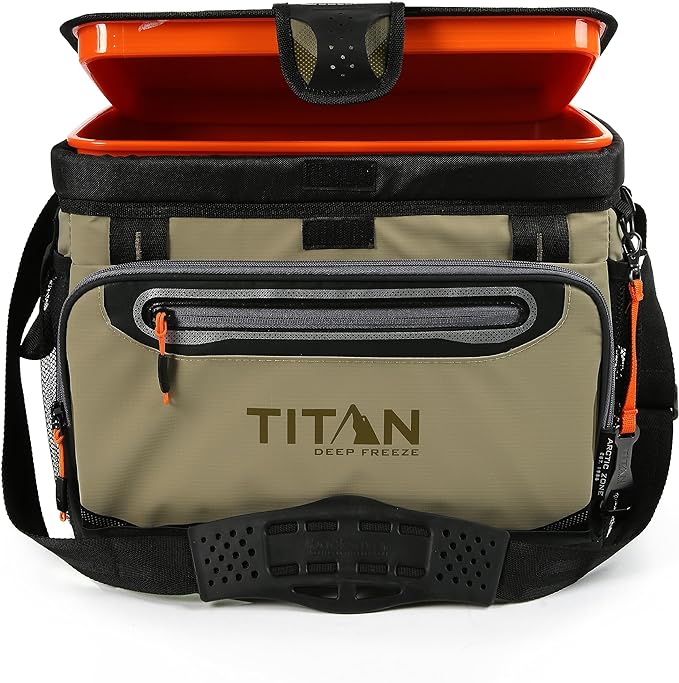 Cooler
A cooler is another good gift for an outdoorsy wife, she can use it for camping, sports games, days at the beach, or traveling to keep food and drinks cold. These coolers come in a variety of sizes, from one that holds 9 cans to one that can hold up to 48 cans.
This cooler has a leakproof lining and can hold ice for up to three days. There is a smart shelf design to keep food separated from the cans so that it doesn't get crushed. This hard body is easy to carry, and as tough as it needs to be for the lady in your life who spends a lot of her time outdoors and on the go.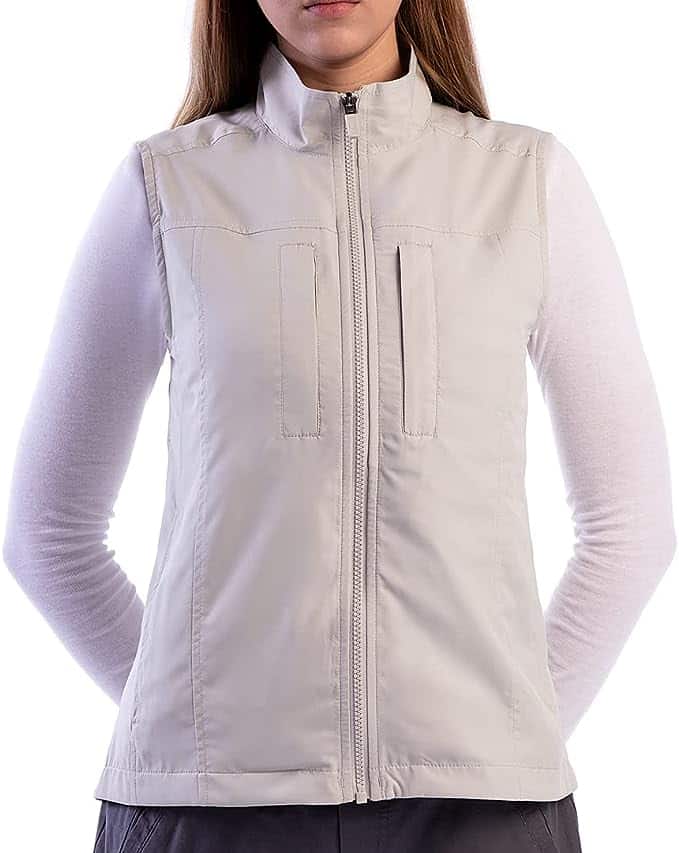 Outdoor Vest
An outdoor vest is a great gift selection for the lady in your life who wants to spend her free time outdoors. These vests make it easy for her to keep her hands free so that she can use them for taking pictures, or fishing!
There are 16 pockets so that she can carry everything she needs conveniently. The vest is lightweight with mesh sides to help her stay cool even when the temperatures start to rise. She will love this thoughtful outdoor gift!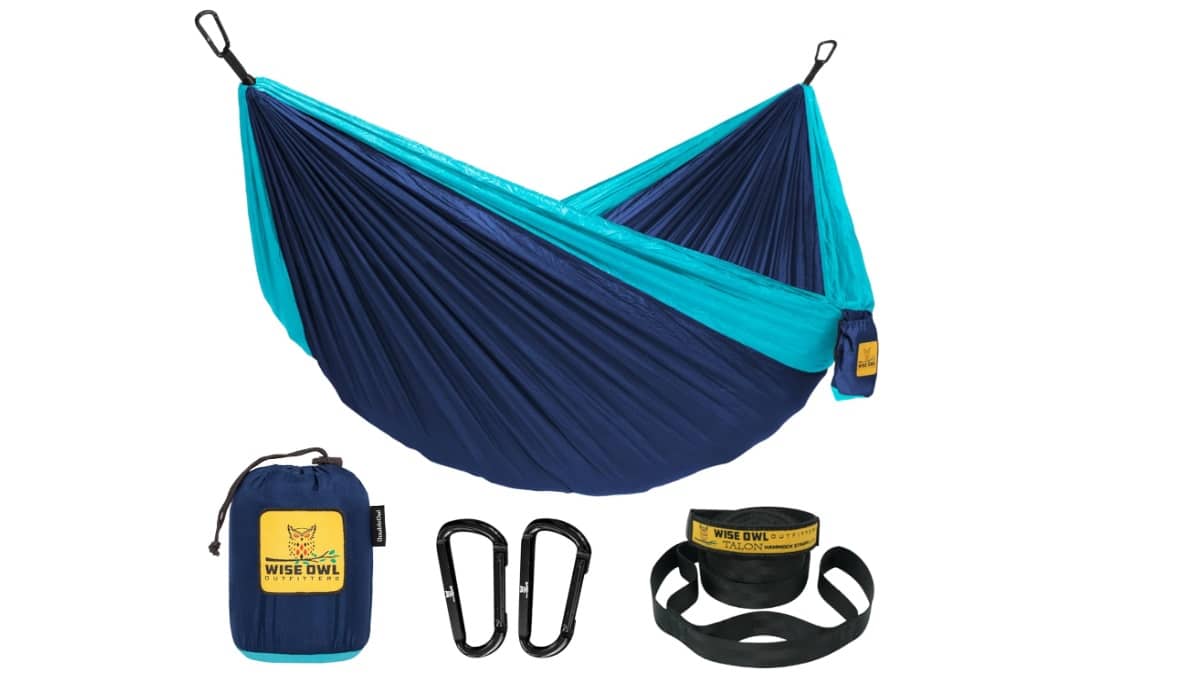 Portable Hammock
If you are looking for a fun outdoorsy gift for her you might consider this portable hammock. This hammock is easy to set up, and it's perfect for camping, hiking, lounging on the beach, or even laying around the backyard!
There are hammocks just for her and some that will hold two people comfortably. The hammock is easy to hang with elastic straps and carabiners, while it is spacious and comfortable, it easily folds back down to fit into a backpack.
Dry Bag
A dry bag is an essential piece of outdoor gear that would make an excellent gift for the outdoor-loving lady in your life. Dry bags will keep her important items dry while she kayaks, paddle boards, canoes, or goes white water rafting. They are also great for camping and trips to the beach!
You can get dry bags in a variety of sizes, from 5 liters to 40 liters, and they all have a roll top closure system. Her items will stay dry as long as the bag is not fully submerged. An adjustable strap will help her keep track of the bag, and it can float alongside the canoe, raft, or paddle board.
There you have it, 25 amazing gifts for outdoorsy women! There is something on this list for everyone whether you are looking for a big gift for the holidays or a small gift to let her know you are thinking of her. It's always nice to know that your gift will be well-received and used often and all ao these outdoor gifts hit the mark!