40 Best Online Boutiques for Clothing & Accessories for Women & Men
Searching for the best online boutiques to shop for everything from clothes to shoes to handbags and even cosmetics? This post is here to help.
Online shopping is my jam! I have been an avid online boutique shopper for close to a decade, now. Give me the comfort of my laptop, my home, a pair of sweatpants, and my couch – that's where I get the best shopping done.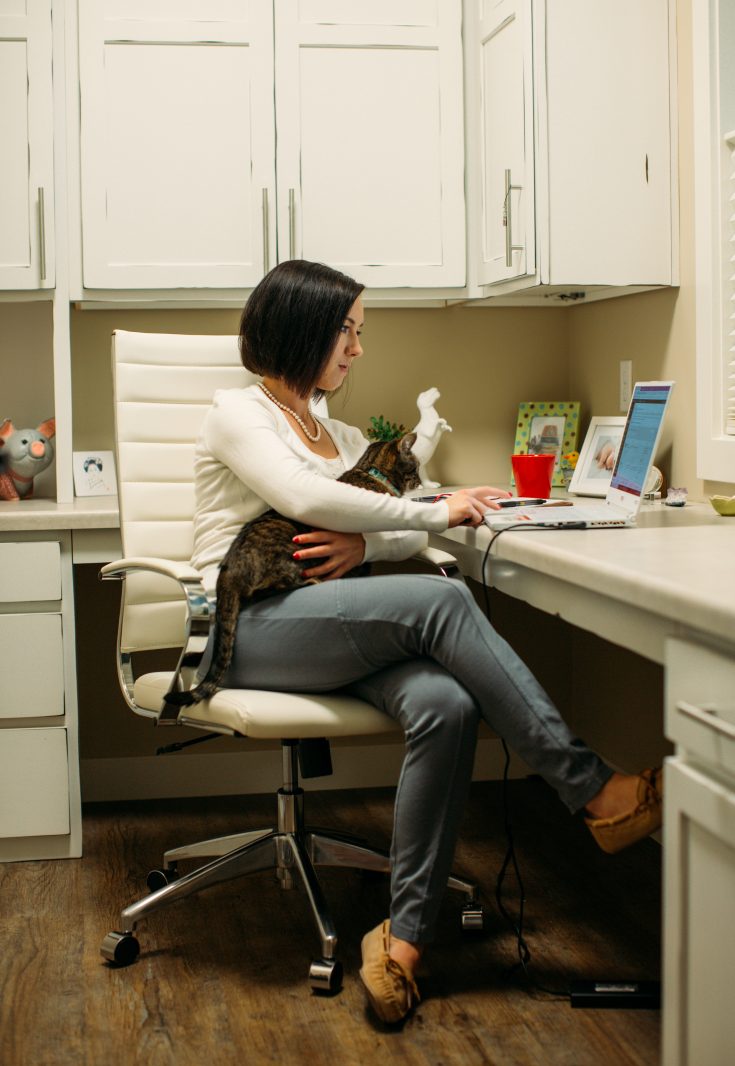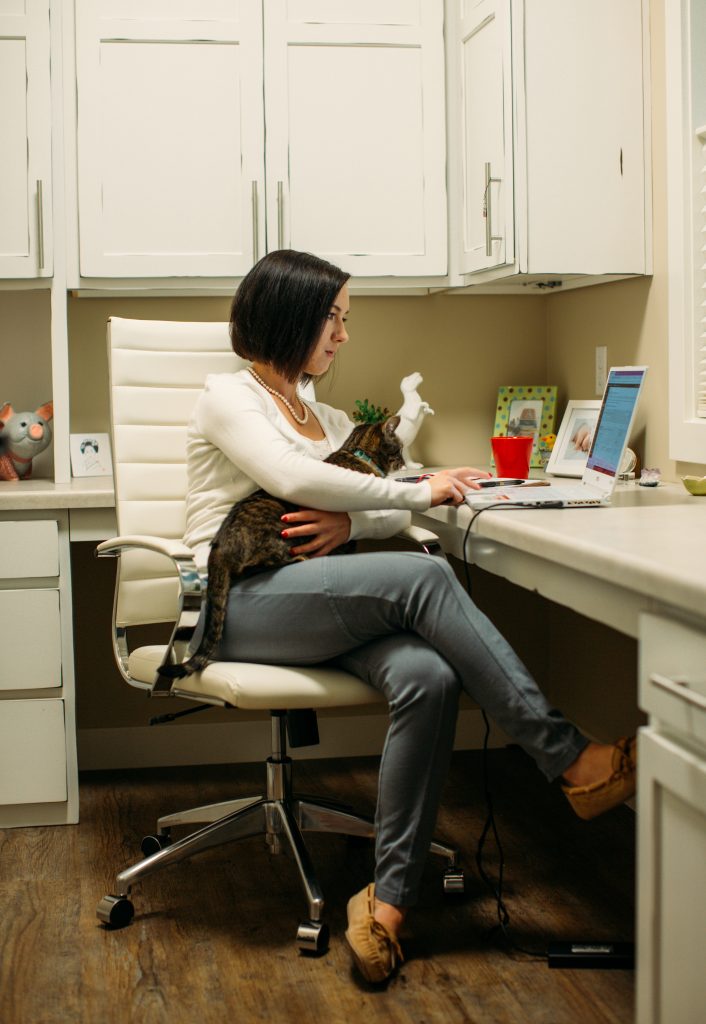 What is an Online Boutique?
If you are a fan of cute and trendy clothing then chances are you have shopped in boutiques before. Boutiques are the place to look if you are looking for unique pieces for your wardrobe that you aren't going to find anywhere else.
Boutiques are small shops that sell fashionable clothing or accessories. Occasionally, you will find a boutique or specialty shop within a larger store, and these days you can find many of them online.
There are several differences between stores and boutiques. One major difference is the size, a boutique is small and has few locations, while stores and larger retailers can be found just about everywhere.
The second major difference in boutiques and stores is the merchandise. While mass retailers purchase large amounts of clothing year-round in a variety of sizes boutiques do not. Boutiques purchase small quantities of hand-selected merchandise for their inventory based on what their clientele is looking for.
Boutiques are generally owned by one or two people, or a family, who feel passionately about their merchandise and their clientele. They often offer personalized customer service which keeps those shoppers coming back again and again. Mass clothing retailers are generally owned by a corporation and are most passionate about their bottom line and not what they sell or to whom.
If you are looking for a more personalized shopping experience with unique finds then boutique shopping is what you need.
This post is featuring my favorite online boutiques – where you can find the most notable brands of clothing, accessories, and bags available. These range from luxury and affordable, trendy to sustainable—in varying styles and fits suited to your needs. This isn't just for women either—I'm including a ton of options for men as well.
And who could say no to extra discounts, vouchers, and free shipping? Or the rare and limited-edition apparel that varies from one season to the next? With online boutiques, the choices are effortless and limitless. Here are some of the best online boutiques that are better than shopping IRL!
Some of these links are affiliate links. Meaning, if you click a link and make a purchase, Have Clothes, Will Travel gets a very small commission at no extra cost to you. Thank you for supporting the brands that make this blog possible!
The Best Trendy and Cute Online Boutiques for Women and Men
ModCloth ($$-$$$)
Established in 2002, ModCloth offers indie and vintage and retro inspired clothing, shoes, and accessories for women. This online boutique's signature styles are hand-drawn, all-inclusive, and crafted by a team of in-house designers. (ModCloth is the site that first got me interested in style blogging!)
If you're a fan of girly, fresh floral, and flirty designs, you'll love the Pretty Vacant, Hello Kitty, Princess Highway, and Bright & Beautiful brands under the website, as well as their best-selling occasion dresses, jumpers & pinafores, wrap dresses, and outerwear. There's also a dedicated category for plus-size clothing where you'll find jeans, swimwear, causal dresses, and holiday-inspired pieces.
Everlane – sustainable ($$)
Everlane's popularity goes beyond their elevated essentials that are not only chicly sustainable but are also sturdy and well-made. As one of the thebest ethical clothing brands in the fashion sphere today, Everlane partners with ethical factories in making pieces that are designed to last, is transparent with its production costs, and feature diverse models for inclusivity. If you're in the mood to shop for an elegant cashmere sweater, Italian leather flats, dresses, shirts, trousers, or sweaters with a clean, minimalist appeal like the kind Angelina Jolie would go for, Everlane is the best online boutique bet.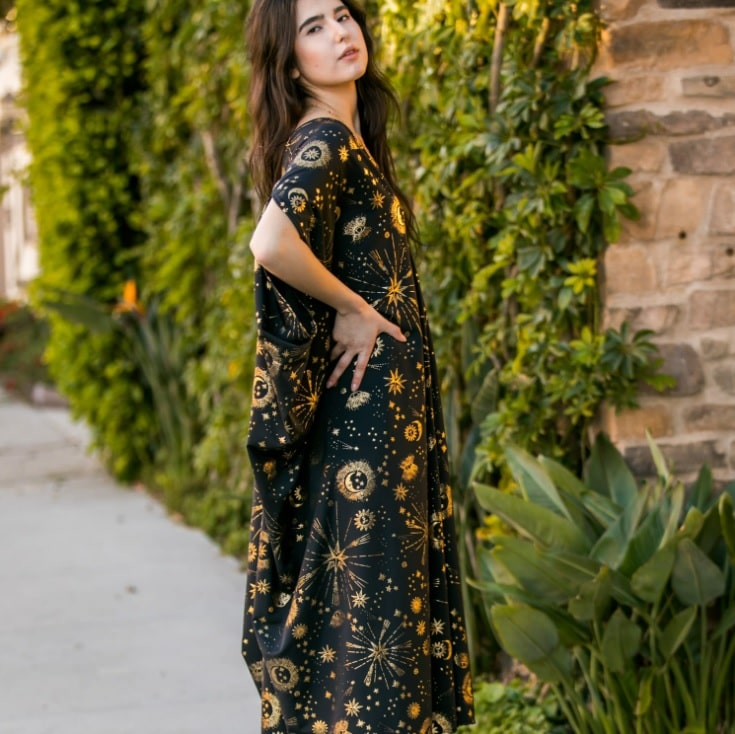 Wolf & Badger ($$-$$$)
Wolf & Badger is a UK-based fashion boutique for clothes, gifts, homewares, accessories, beauty products, and jewelry for men and women. It has over 1,000 ethically-driven independent brands under its label like Emmy London, Terre De Mars, Uniqera Vintage, FREED, Merla Motto, and Ceramics Studio. It also serves as an online platform for artists to express their creative pursuits seen in the Guest Edits section.
Shoppers can easily filter their searches by designer, ethical criteria (Non-toxic Dyes, Happy Workers, Vegan, and Cruelty-free), and cool curations like The Silk Edit (silk shirts, loungewear, pillows), Dream Dinner Parties (coasters, crystal carafe, China plates, and Capsule Wardrobe (ultra-luxe picks and wearable basics).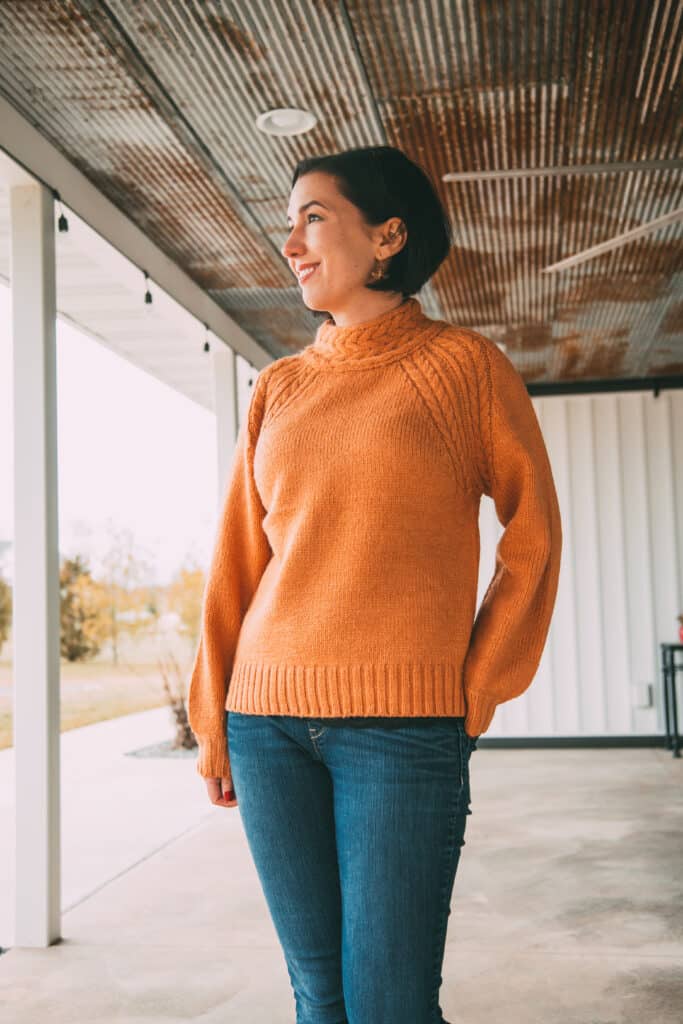 Tara Lynn's Boutique ($-$$)
Tara Lynn's Boutique is one of Utah's fastest-growing online boutiques. Tara Lynn's is best known for their wide range of styles and trends, they are made for all lifestyles and body types. Their sizes range from XS to 6XL. This is a company that promotes a positive body image (which I love). They also have a pre-loved section you can shop – which features gently used Tara Lynn items.
Update: Tara Lynn's Boutique has recently updated its name to Hazel Blues.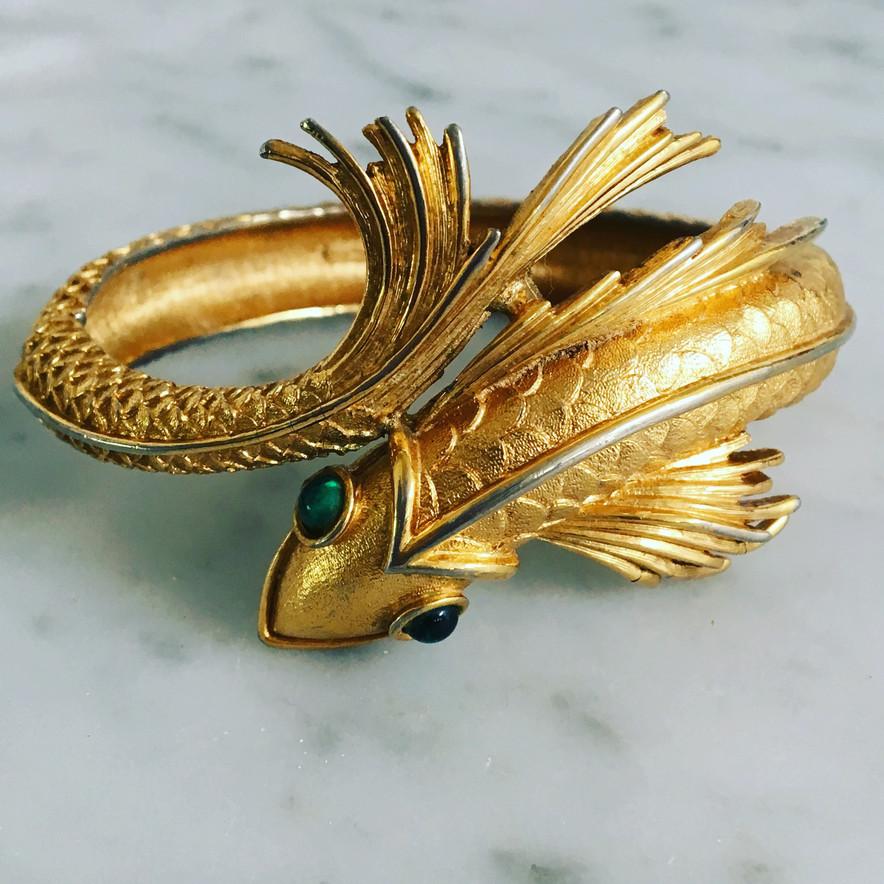 Kelley Hollis Jewelry ($$)
Kelley Hollis Jewelry breathes new life into vintage jewelry by expertly restoring pieces by hand and repurposing them with the modern wearer in mind. Kelley's talents don't end there, though. She also creates her own limited edition designs in 18 ct and 22 ct gold. I LOVE Kelley's designs and unique selection of jewelry!
Use code "LINDSEYPULS" for 10% off your order.
Madewell ($$)
Madewell sells a variety of men's, women's, and kid's apparel, shoes, accessories, bags, suits, sweaters, and dresses. Madewell is an online boutique favorite because of its quality jeans, shirts, and chinos with a cool worn-in but well-loved aesthetic. (I, personally, love them for their jeans.)
The brand also has an impressive size range that caters to XXS to 4X so you don't have to worry about not finding your size. Other than scoring great jeans (including a doula-approved maternity jeans), Madewell has easy tees you can mix and match with existing pieces, everyday essentials for work or casual events, and keep-forever totes worth adding to your wardrobe. Plus, their Trade In section lets you trade old denims for store credit as part of their sustainable program.
Pixie Market ($$$)
Pixie Market is a sustainable boutique with classic pieces that you will wear for years to come. Their goal in clothing design is to provide clothes that will take you from day to night and their design motto is "trends you keep".
Here you will find eco-friendly blouses, skirts, dresses, jumpsuits, and outerwear. They also offer accessories like jewelry and swimwear. They also offer some made by Pixie Market apparel that is sure to become a staple in your closet.
Vici ($$-$$$)
This boutique fashion retailer aims to help women feel beautiful in comfortable clothes no matter what occasion they might need them for. From activewear for the gym to business attire for the office, they have it all. They also offer a large selection of dresses from simple sundresses for a day lounging at the beach to something more elegant for attending a wedding or special event.

VICI makes it easy for you to shop for what you need by separating their clothing into collections. From resort wear to everyday essentials, and bump-friendly dresses you can find just what you are looking for quickly.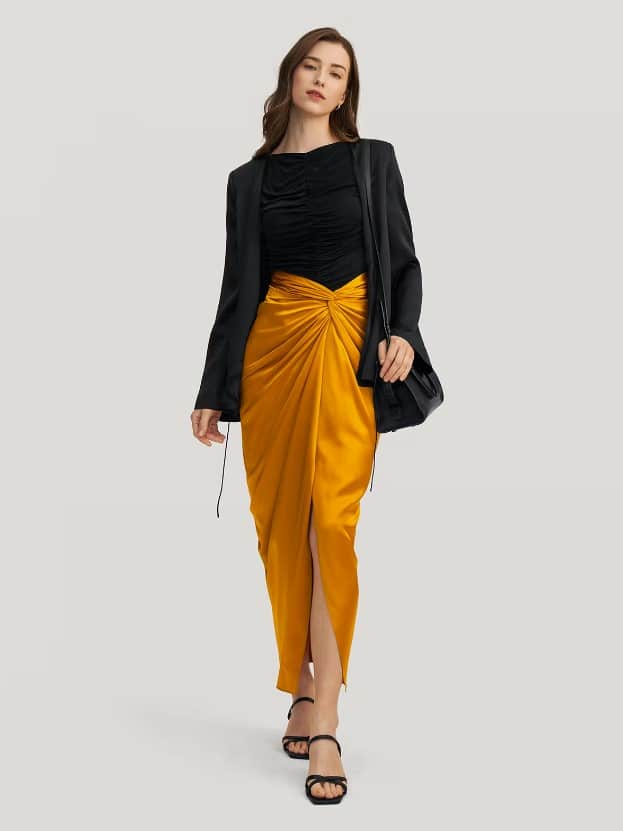 Verishop ($-$$$)
An LA-based one-stop online shop for unique men's and women's clothing, apparel, beauty finds, and home picks. Verishop carries one-of-a-kind pieces you won't find anywhere else and features some of the best-emerging brands in fashion like VEDA, Nocturne, Mestiza New York, Alohas, and Lara (couture dress brand for unique hand-beaded gowns).
Its V-Edit follows unique themes like barbiecore, out-of-office, and flirty and thriving so shoppers are able to discover great stuff while browsing. There's always something for everyone no matter the budget—from knit sweaters, leather midi dresses, a cinnamon chai candle, to a hand-painted Italian utensil set—trust that Verishop's curated selections are top-notch.
Read next: Is Verishop Legit? My Honest Verishop Review + Photos of My Purchases
Gorjana ($$-$$$$)
Do you need some beautiful jewelry to go with your amazing boutique wardrobe? Then check out Gorjana! They are a luxury jewelry brand offering bracelets, rings, and necklaces. This California-based boutique has brick-and-mortar stores in Cali, but you can shop online and have your items shipped anywhere. They also offer a 30-day return policy if your items don't fit or look exactly like you imagined they would.

You can find stackable rings, statement rings, necklaces, and bracelets in silver and gold. They also have fun fashion jewelry as well as fine jewelry with precious stones, like this floating diamond flutter necklace.
Impressions Online Boutique ($-$$)
The Impressions Online Boutique adds new items daily and offers women's boutique clothing at a price point that everyone can be comfortable with. Not only are the prices reasonable, but they also offer clothing for women of all shapes and sizes so that everyone can look and feel amazing. Their Curves collection has sizes for women up to size 3X.
You can find bridal dresses, resort wear, outerwear, athletic wear, and more in gorgeous styles, colors, and prints. You will also find shoes, accessories, and jewelry to help complete your look.
Toward – sustainable ($$$-$$$$)
Toward is an online luxury boutique that lets customers shop responsibly and sustainably through its strict ethical standards and transparency in its supply chain. Luxury meets sustainability is Toward's ethos and the brand doesn't sacrifice the quality and craftsmanship of making some of its unique pieces, either. Expect luxe fabrics, bold prints, and classic silhouettes in most of Toward's signature pieces from notable brands like Rejina Pyo, Anna October, Aaizél, Rosantica, and Reiki New. See which brands align with your values and shop from its wide collection of clothing, shoes, bags, accessories, and beauty finds.
& Other Stories ($$)
& Other Stories is a popular online boutique offering chic and minimalist French-inspired clothing. This H&M brand has design ateliers in Stockholm, Paris, and LA with affordable collections ranging from RTWs, bags, beauty products, accessories, and stationeries. The brand focuses on the whole modern yet timeless outfit with many of its pieces made from organic cotton and other sustainable materials. When it comes to darling dresses, dainty jewelries, feminine blouses, sunglasses, oversized wool blazers, and shoes, & Other Stories deliver without breaking the bank.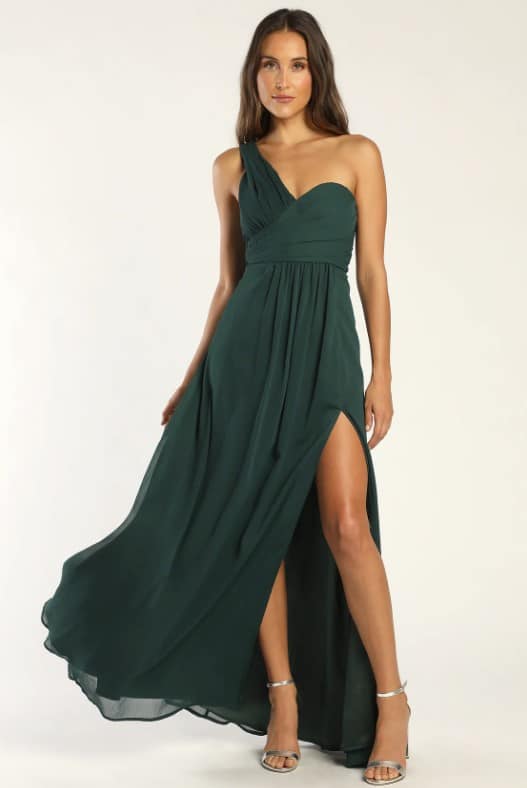 Lulus ($-$$)
A California-based online retailer founded by mother-daughter team Debra Cannon and Colleen Winter. The brand went completely digital in 2008 and has grown considerably over the years. Lulus is best known for its bohemian blouses, avant-garde gowns, and quality bridesmaid and party dresses for any event or party.
Lulus also carries chic, modern, and sophisticated clothing including sweaters, loungewear, rompers, and jumpsuits, all denim, two-piece, and casual pieces. Most of the dresses are between $50 and $100 which makes the brand fall under the affordable luxury category.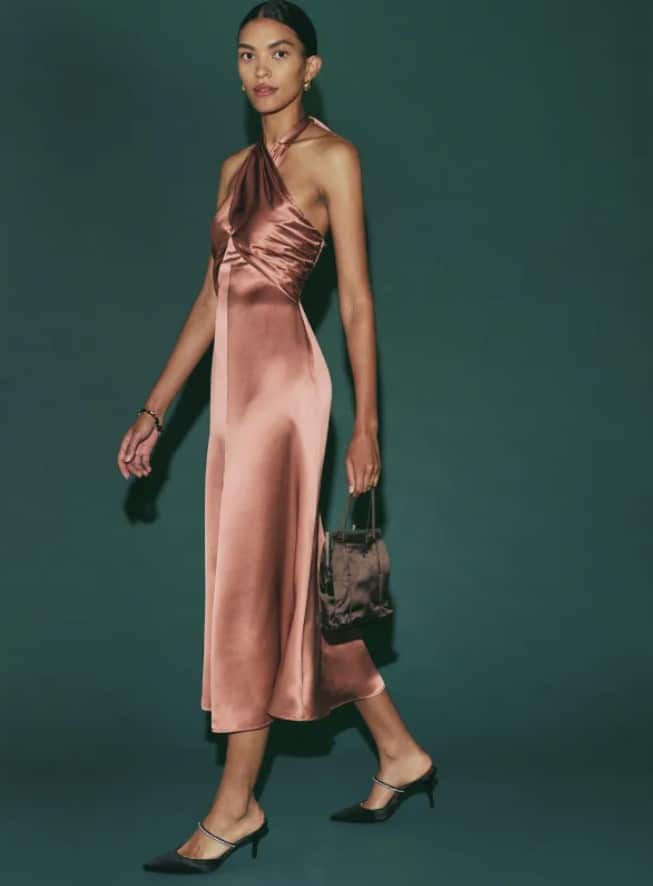 Reformation – sustainable ($$-$$$)
Created in 2009 by Yael Aflalo, Reformation is a women's clothing brand that incorporates sustainable fashion in most of its pieces. The brand uses eco-friendly fabrics like Tencel (eucalyptus tree fiber), recycled cotton, linen, and vintage fabrics to produce high-quality apparel that is edgy and feminine.
Reformation has amassed a cult following over the years for its minimalist and causal appeal, but it's most popular as the go-to site for wedding dresses—long, flowy, and slinky ensembles that come in florals, lace, or neutrals—ideal for the bride, guest, or bridesmaid. Reformation also has best-selling dresses, denim, trendy tops, sweaters, shoes, and accessories that are packaged in 100% recycled LDPE bags.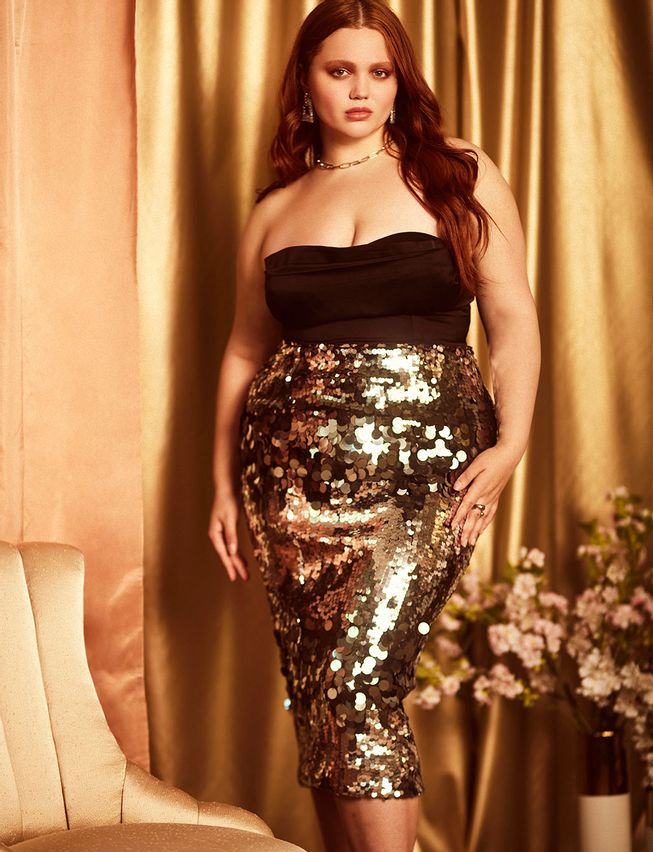 Eloquii ($$-$$$)
Eloquii is a body-positive clothing brand for trendy and plus-size fashion. The brand caters to sizes 14 – 32 and is always updated with on-trend and fresh collections. Whatever the occasion or season, Eloquii's broad range of categories will have you obsessing over its perfect fit and comfortable style.
They have casual maxis, dresses, jeans, outerwear, professional and weekend wardrobe sets, sequin party dresses, and a flattering swimwear collection. Eloquii's new arrivals section is updated every day so there's no shortage when it comes to updating your closet with classic staples and the latest styles.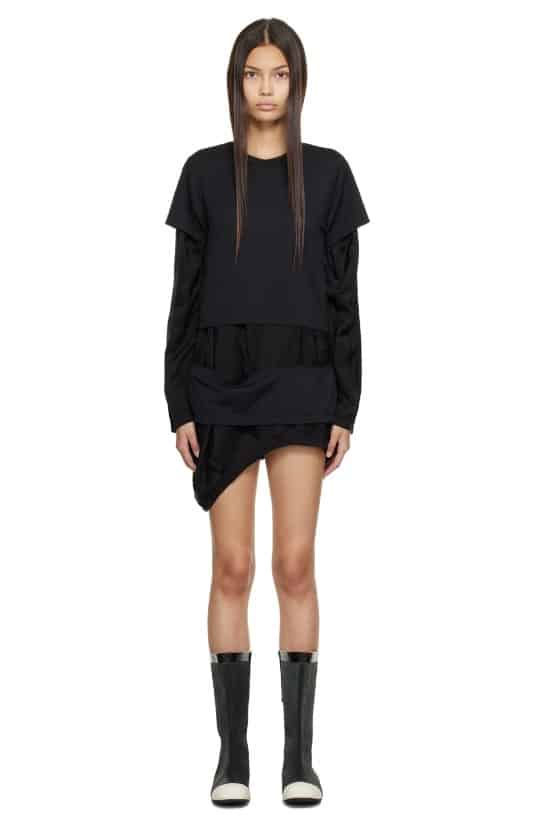 SSENSE ($$$-$$$$)
A Canadian-based online fashion retailer of luxury brands and emerging designers. This site carries tons of unique designers and also works on exclusive collaborations with designers like Colina Strada, Priya Ahluwalia, and Paul Smith. You'll find designer streetwear and avant-garde labels like Comme des Garçons featuring extra-special pieces you won't find easily in a store or other online boutiques. SSENSE also has the best minimalist website interface featuring a no-fuss menswear, womenswear, and 'everything else' section neatly arranged in one list.
Read next: Is SSENSE Legit? My Honest SSENSE Review + Photos of My Purchases
River Island ($$-$$$)
A London-based fashion boutique offering womenswear, menswear, kidswear that are stylish and affordable. River Island showcases the best of British high-street fashion translated into bright statement pieces and classic neutrals for everyday wear. They have a wide selection of apparel—from suits, tops, trainers, to intimates—and an extensive kidswear category which you can shop by age (baby section to teens section).
Its current Editorial feed features the latest high-street and runway trends, as well as The Dress Boutique—a section dedicated to the label's fresh collection of flattering dresses which you can shop by occasion (wedding, prom, going out, and day dresses), shape (midi, mini, bodycon, maxi, slip, and smock), and fit (petite, plus size, and maternity).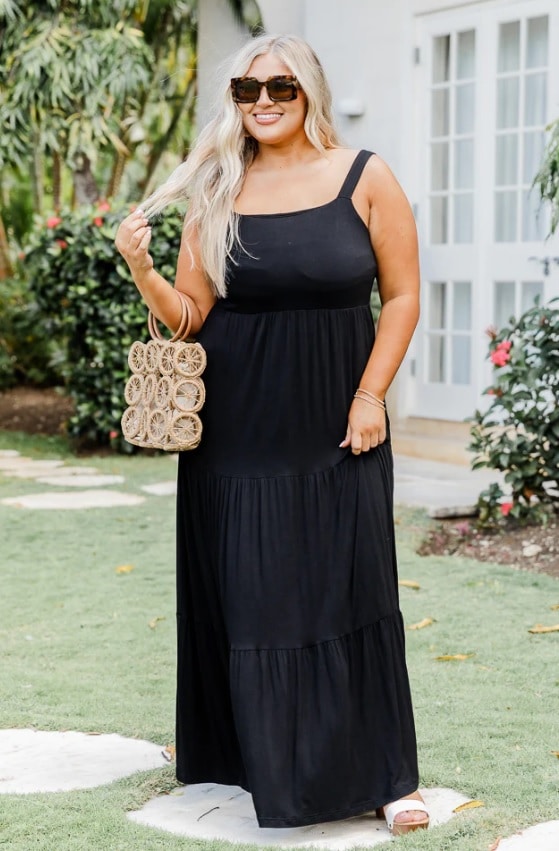 Pink Lily ($-$$)
Pink Lily is a Kentucky-based boutique that started online only in 2014. Pink Lily is a family-owned and operated business whose aim is to encourage women to feel confident in who they are and how they look. Pink Lily is one of the fastest-growing boutique brands in the US.
You can find dresses, swimwear, loungewear, shorts, skirts, and more. They have a teacher shop, a maternity selection, and a mommy & me collection. The clothing here is beautiful, affordable, and available in sizes up to 3X.
Magnolia Boutique ($-$$)
Magnolia Boutique offers hand-curated trendy fashion for women who don't have the time or desire to spend a lot of time searching for that one perfect look. That's why you will find such a large selection of beautiful boutique clothing on their site.
In addition to finding boutique clothing, Magnolia also has their own line of clothing too. Here you will find blouses, skirts, dresses, swimwear, jeans, blazers, and loungewear. They also offer a selection of maternity clothing, shoes, jewelry, purses, and more.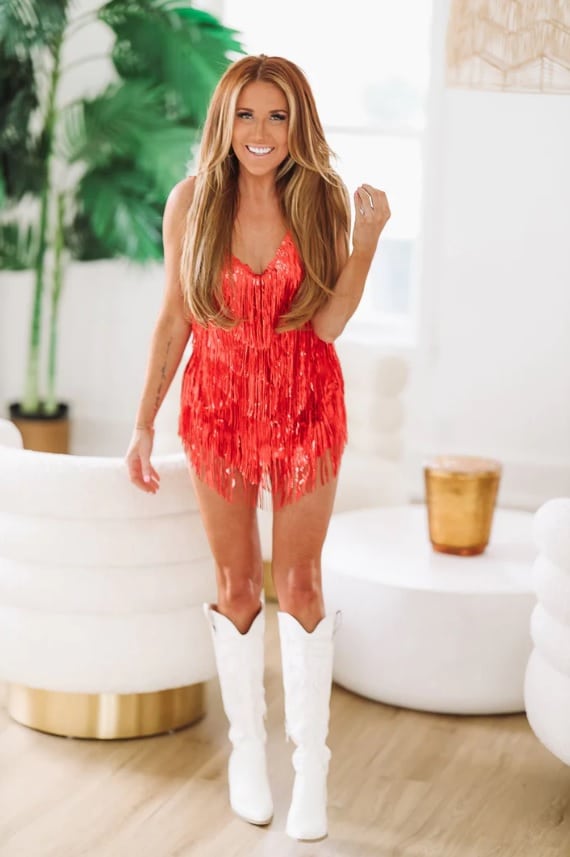 Hazel & Olive ($-$$)
Hazel & Olive is a Texas-based boutique where "designer boutique fashion meets Southern charm". If you are looking for dresses for any occasion then Hazel & Olive is the boutique for you. T-shirt dresses, game day dresses, cocktail dresses, and more. They even have a selection of concert dresses and concert wear!
You can also find rompers, jeans, vacation wear, purses, shoes, and accessories to match your favorite finds. Hazel & Olive wants to make sure that you look fabulous with minimal effort.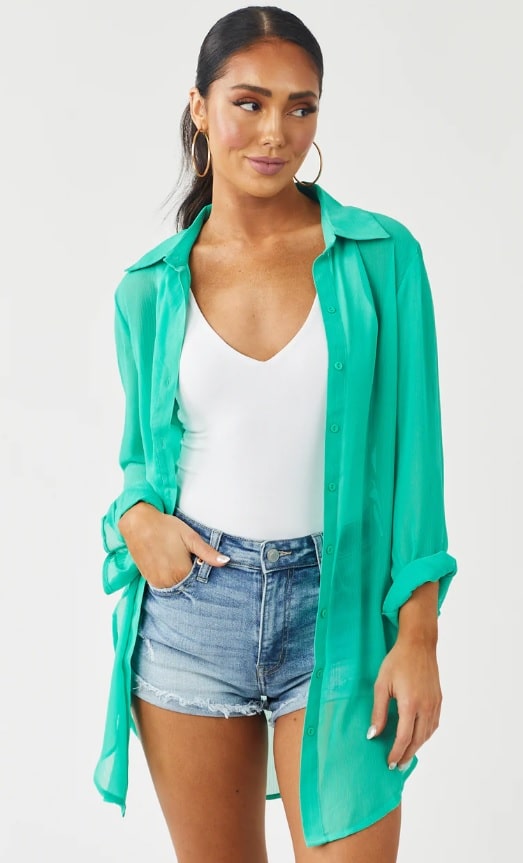 LimeLush ($-$$)
LimeLush is a Utah-based online boutique where you can find affordable, beautiful, and unique women's clothing. From a day at the office to a day at the beach LimeLush has something uniquely you. Looking for something special to wear for your birthday? Check out their birthday capsule.
This trendy boutique has it all from bathing suits, and rompers, to dresses, jeans, shoes, and accessories. Make sure that you shop on Tuesdays to take advantage of their $20 sales.
Amour Vert – sustainable ($$$ -$$$$)
Amour Vert has partnered directly with mills in California to produce their own zero-waste fabrics for their products. They also use ethically sourced Merino wool in some of their products. You can feel good about shopping here for blouses, denim, t-shirts, dresses, and washable silk.
In their quest to be as eco-friendly as possible, they also have ReAmour where you can buy and sell gently used Amour Vert clothing. This keeps Amour Vert clothing out of landfills and allows someone else to wear and love these clothing items!
Tradlands – sustainable ($$$-$$$$)
Tradlands is another sustainable boutique clothing company whose aim is to make clothing that you can comfortably live in, machine wash, and that is made to last a lifetime. Tradlands is not focused so much on trends instead opting to offer classic styles that you can wear forever.
Here you will find pants, dresses, jackets, sweaters, and tops in sizes extra small through 4x. Tradlands also offers a wornwell exchange where you can shop and sell your gently used clothing, in an attempt to keep them out of the landfills, this also offers people a chance to shop for discontinued pieces or styles.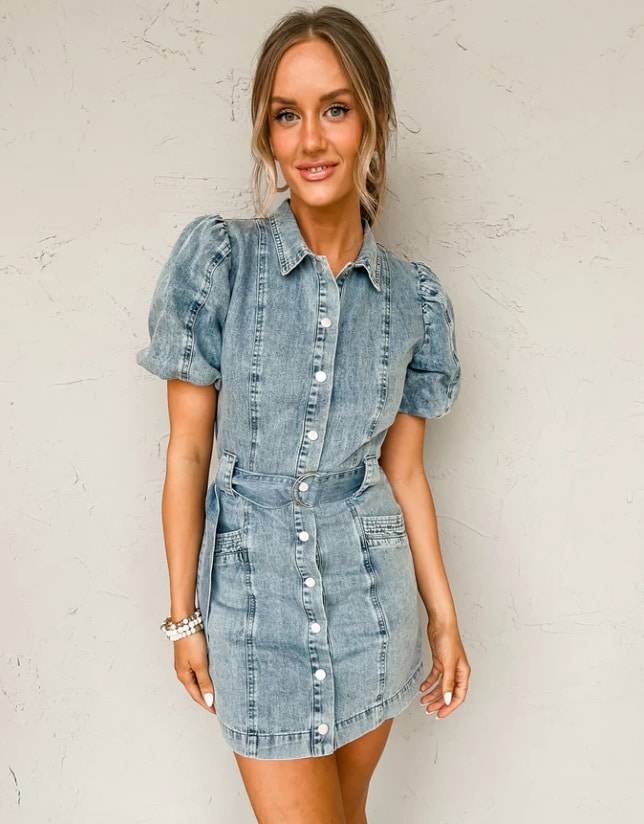 Ruthie Grace ($-$$$)
Ruthie Grace is a Texas-based boutique where you can find hand selected women's clothing that will make you look and feel amazing. Here you will find dresses including some adorable country chic ones and the cowboy boots you need to go with them.
They also offer a great selection of denim, printed t-shirts, skirts, loungewear, sweatshirts, accessories, and more. To make your shopping easier you can browse their collections suitable for teachers, special events, extended sizes, spring trends, and rodeo ready.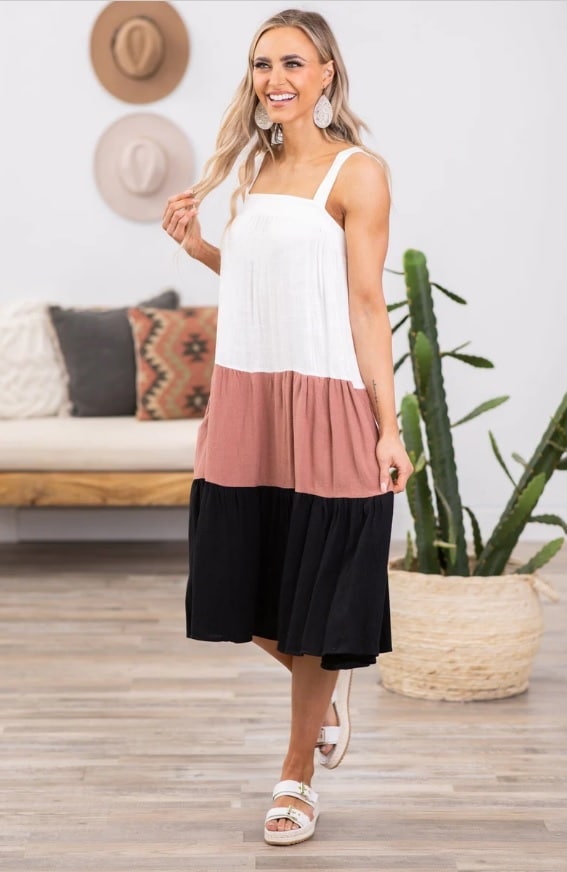 Filly Flair ($-$$)
If you are looking for well-made, high-quality women's clothing that runs true to size then Filly Flair is the boutique for you! The prices are affordable and they add new items to their website every day!
From wardrobe essentials to kimonos, graphic tees, all-occasion dresses, and shoes. In their accessories category, you will find beauty products, earrings, bags, bracelets, and more.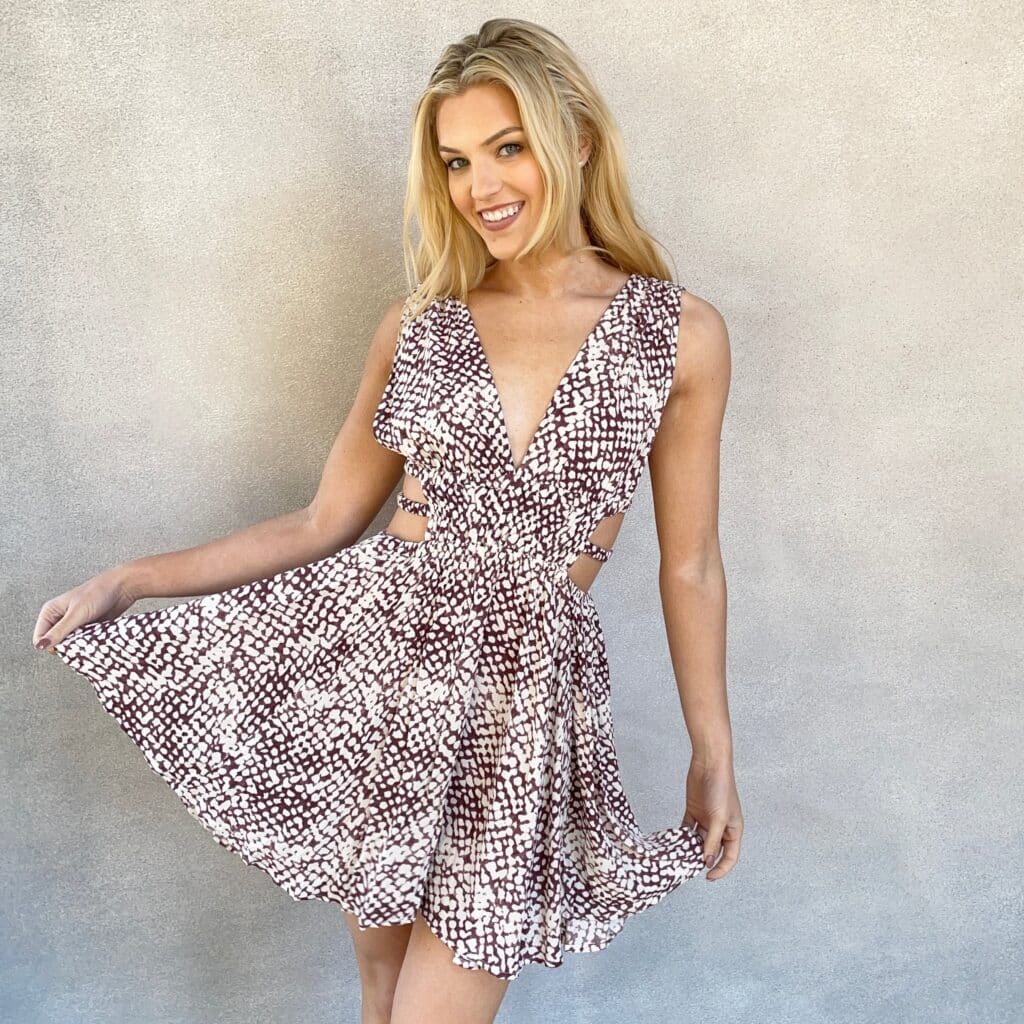 Dainty Hooligan ($-$$)
If you are looking for the latest in on-trend fashion at great prices then you should take a look at the Dainty Hooligan boutique. You can shop by newest arrivals, or search for dresses by color.
You can also find bralettes, tank tops, mini skirts, maxi skirts, shoes, jewelry, and accessories to compliment your choices. They also offer the unique service of sorority ordering so that everyone can be coordinated at their special events.
Sophie & Trey ($-$$)
Sophie and Trey is your online boutique for trendy clothing and one-stop shopping. They have it all from dresses, bodysuits, swimwear, t-shirts, jeans, leggings, blouses, and skirts.
You will also find purses, shoes, jewelry, and hair accessories. Check out the clearance section before you make your purchase, there is some really cute and affordable stuff there too!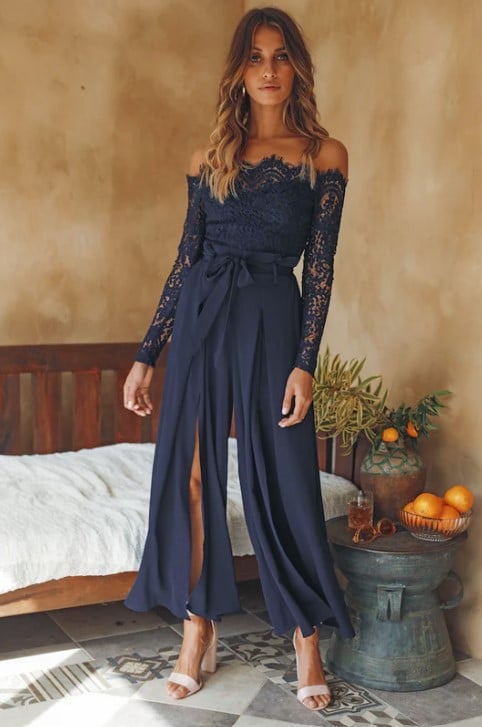 Hello Molly ($-$$)
An Australian-based online boutique since 2012 that caters to young female shoppers who want access to affordable, Instagram-worthy essentials. Hello Molly is home to niche labels like Dear Emilia and Elette Fit and has 100 new releases every week that ships to over 150 countries. Worn by celebrities and It Girls like Emily Emily Ratajkowski, Jasmine Tookes, and Jenna Dewan, Hello Molly is the go-to indie boutique for flirty, flowy feminine pieces, party dresses, blouses, vacation staples, and summer (music festival) essentials.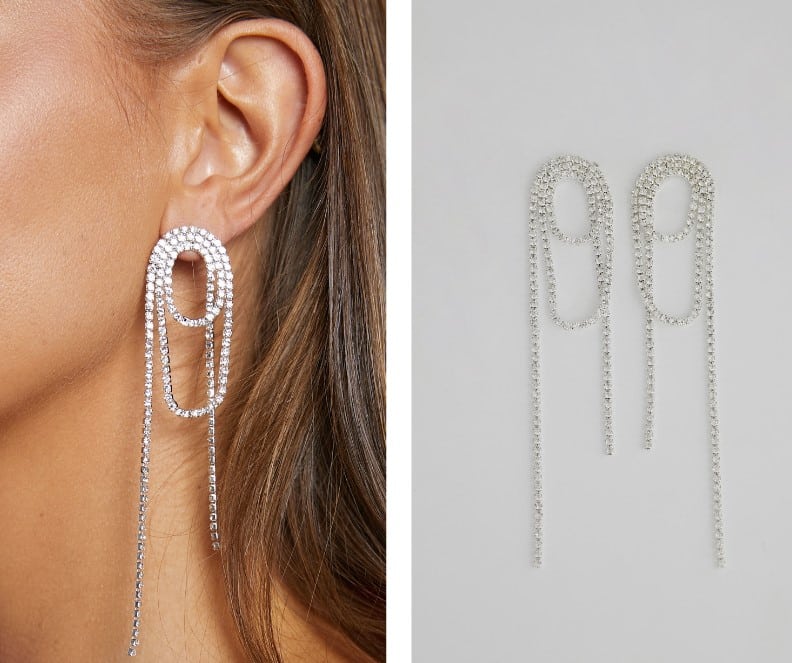 ShowPo ($$)
ShowPo is another Australian women-only online fashion brand with an impressive collection of toned-down basics, statement pieces, and seasonal trends that are pop-culture inspired. From a garage start-up that's turned into a global online sensation, ShowPo now carries over 80 in-house and international brands under its platform including Levi's, Rollas, Runway the Label, Dr. Martens, and Riders by Lee and ships to 120 countries. ShowPo also has occasion and wedding dresses to choose from in both affordable to expensive options.
Goodnight Macaroon ($$)
For the modern, Pinterest-loving woman who loves indie-inspired, versatile, and curated pieces, Goodnight Macaroon is a style saver. Launched in 2011, the leading online boutique caters to fashion enthusiasts, the working woman, and busy moms who, despite the many responsibilities, want to look effortless and stylish in their day-to-day activities. You'll find classic essentials, boho-tinged dresses, exotic resort wear to athleisure wear in their extensive clothing collection, as well as high-quality sweaters and knitwear that are not only affordable but stylish as well.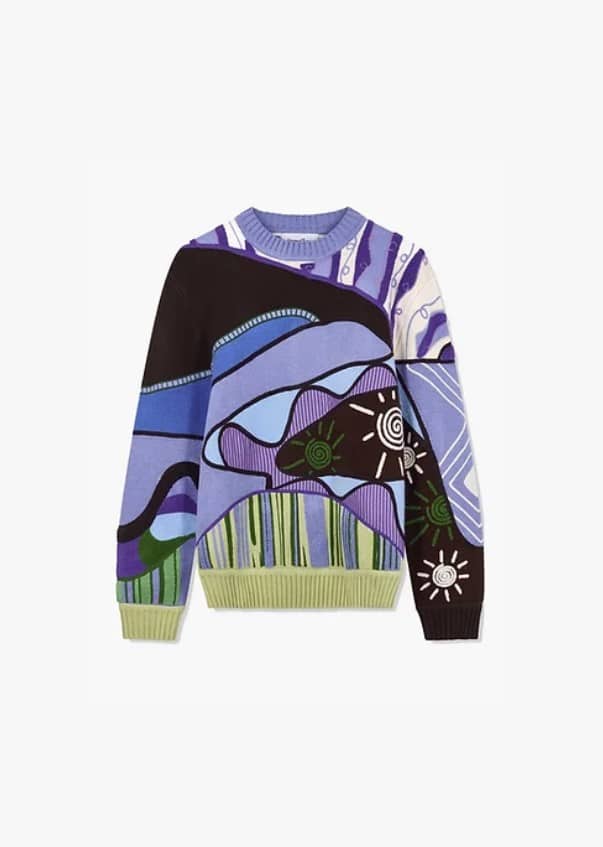 House of Sunny ($$-$$$)
For when you need something to pick you up during dreadful days, House of Sunny's colorful and printed statement pieces can help uplift the mood. Maximalist fashion combined with old-school London style is the label's aesthetic for men and women. More than just RTWs, each product is well-designed with quality in mind. Take, for instance, the label's knitwear, cardigan, and outerwear collection that are colorful and mixed with animal-printed themes and faux-fur embellishments. Everyday basics are carefully-crafted with strong silhouettes and fresh designs seen in the label's chic trousers, dresses, jackets, and capsule wardrobe sets that can weather through seasons (and won't hurt your wallet, as well).
Shop The Mint ($$)
Launched in 2012, Shop the Mint online boutique is home to trendy and affordable clothing, shoes, and accessories for women. The label has great basics you can still use in the next season as well as versatile dresses that can be styled in so many ways including their fiesta dresses, summer dresses, and floral dresses. Fancy some classic and chic footwear? Choose from among the brand's collection of flats, sandals, heels, and solid boots/booties that you can easily pair with sweater dresses or jeans. Meanwhile, their graphic tees, kimonos, and color block collection adds a pop of fun and confidence to any outfit.
Nasty Gal ($-$$)
For the fashionable women who like their wardrobe with a bit of edge and attitude, Nasty Gal is the perfect online boutique to hunt for these voguish items without breaking the bank. From eBay selling killer vintage clothing to e-commerce giant, the Nasty Gal features new and vintage-inspired items as well as on-trend apparel, occasion wear, accessories, shoes, coats, and dresses and is available in over 60 countries.
Read next: Is Nasty Gal Legit? Honest Nasty Gal Review of Clothing, Shoes, & Accessories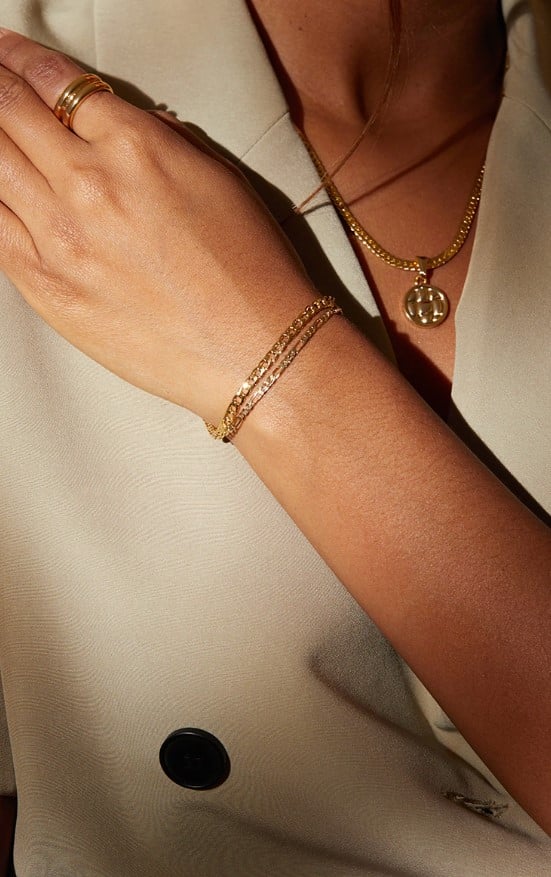 Pretty Little Thing ($)
Started as an accessory-only brand in 2012, UK-based label Pretty Little Thing is now a popular online destination for affordable, catwalk-inspired, and trend-led clothing. It offers high-quality clothing, shoes, accessories, and beauty products, and is the go-to site if you want to dress up a notch with bold and figure-hugging clothing. They also have basics for casual, everyday wear and party pieces donned by celebrities like Nicki Minaj, Rita Ora, Miley Cyrus, and Jessie J.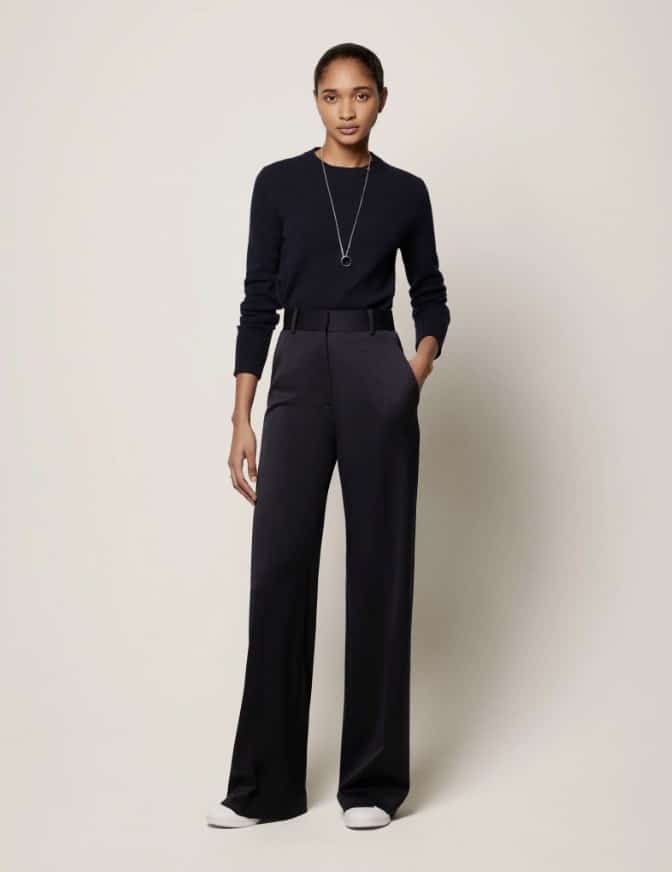 Another Tomorrow – sustainable ($$$-$$$$)
A high-end sustainable fashion label that creates thoughtfully-designed pieces from ethically sourced materials. Another Tomorrow's staples are timeless and sophisticated that speaks to the sensual yet strong woman. Bestsellers are freshly restocked including the bow blouse made from organic cotton poplin, oversized man's shirt, tailored Opera-inspired coat, and boatneck dress that are minimal but romantic in style. Essentials are crafted in custom organic cotton blends like long sleeves, tees, sleeve dresses, V-necks, and tank tops.
House of Dagmar – sustainable ($$$-$$$$)
A sustainable Swedish fashion brand established in 2005 that offers the best of Scandinavian chic minimalism. House of Dagmar follows three sustainability pillars: high-quality designs, high-quality fabrics, and high-quality production processes. Clothes are made from durable materials like mercerized organic cotton, mulesing-free merino wool, biodegradable lyocell jersey, natural mohair wool, and even recycled PET bottles mixed in the brand's raincoats and jackets.
Cop their lustrous and lightweight knitwear pieces like the Marcel Sweater, Shearling Jacket, Mia Coat, and Bea Cardigans. The brand's collection of blazers like the Carley and Billie are well-tailored and sophisticated—all styled in neutral beige and black shades—and slightly oversized for a striking silhouette. Anything premium, refined, and sustainable when it comes to fashion, House of Dagmar is a worthy brand to know.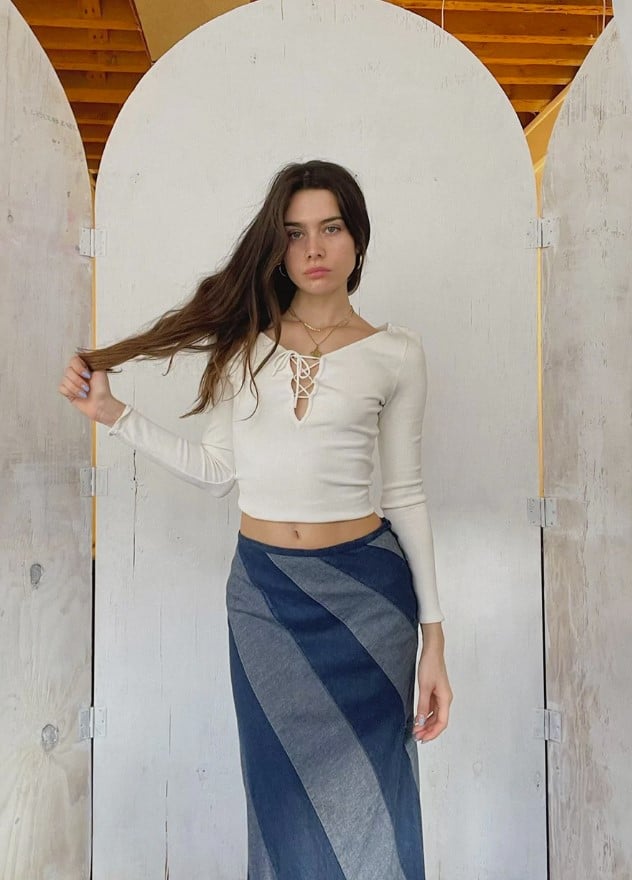 Club Vintage ($-$$$$)
Club Vintage carries a variety of vintage finds online and via pop-up stores. The brand offers a unique way for fashion enthusiasts to experience the joy of finding a rare vintage while saving the planet, since most pieces are second-hand. They also sell shoes, accessories, furniture, and home decor sourced from trusted suppliers and influencers worldwide.
The Club Vintage Club section lets you shop for vintage pieces if you can't visit their NY-based store in person. Take time to browse through the brand's curated selection online where you'll find a Gucci lace-up top, Alberta Feretti Velvet Dress, an antique Italian corset top, Bauhaus chrome leather daybed, 1980s squiggle spine accent chair, and an authentic Rainer Daumiller pine armchair.
Frankie Shop ($$-$$$)
A best-kept New York-based online boutique for on-trend and minimalist fashion and designer items in limited supply for men and women. Established in 2014, the Frankie Shop has covetable pieces that epitomizes the effortless and chic French girl aesthetic. Under the Essentials category are clean-lined blazers and jackets, knife-pleated skirts, and poplin cotton shirts—all well-made classics but never boring in style.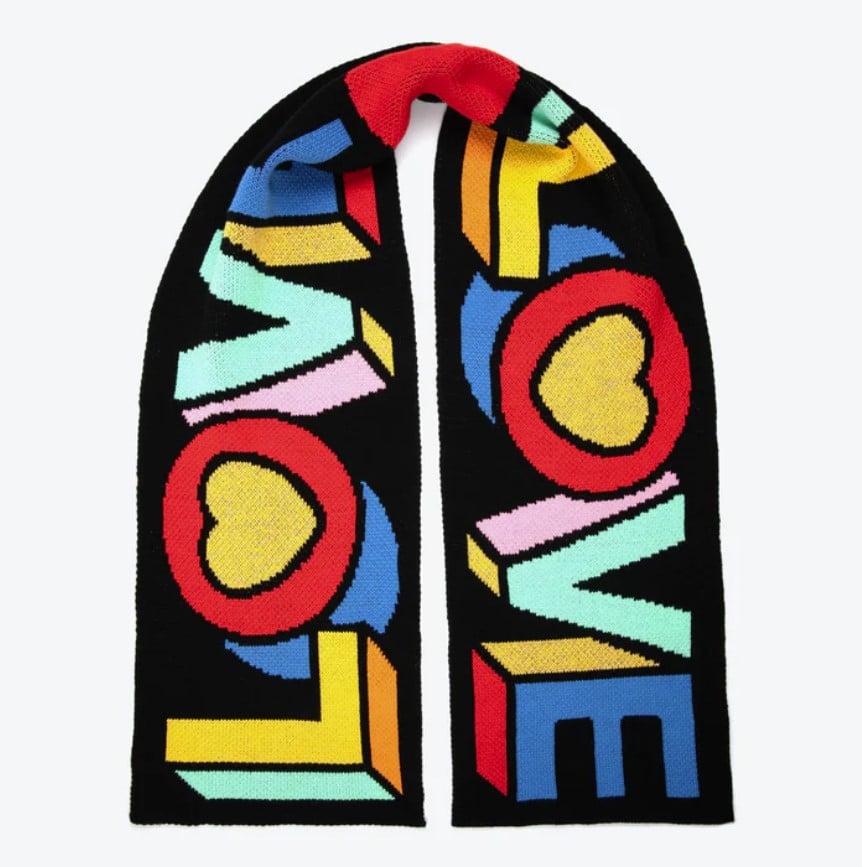 Miss Pompom ($-$$)
Founded in 2013, Miss Pompom is a London-based independent online fashion brand focusing on accessories and womenswear. The brand's vegan-friendly scarves crafted by independent artists catapulted the brand as an indie favorite. Vibrant colors, prints, and geometric patterns (sometimes screen-printed) can be seen in most of Miss Pompon's wide selection of dresses, trousers, jumpsuits, cover-ups, and winter knitwear made from sustainable materials like GOTS certified organic cotton and vegan yarns.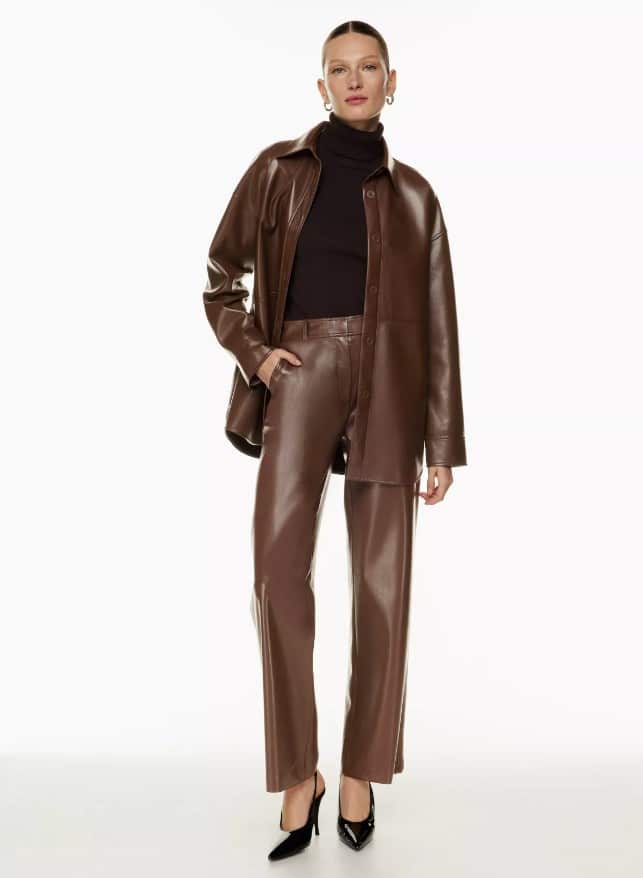 Aritzia ($$-$$$)
Everyday luxury pieces along with comfy and cool styles made of high-quality fabrics make Canadian brand Aritzia a dependable online fashion boutique for women. In using the best materials like merino wool and vegan leather in most of its on-trend pieces, Aritzia is able to set itself apart from the many fast fashion retailers who sacrifice quality over style.
It's also an "It" store that's home to independent labels like Tna, Talula, Auxiliary, Denim Forum, Wilfred, and Babaton that offers dresses, tops, trousers, and accessories. Aritzia is also a go-to boutique when it comes to quality sweaters, fall knits, puffer jackets, and contouring basics that are sure to stand the test of time.