20+ Awesome Things to Do in Green Bay in Winter by a Local
Are you on the hunt for fun things to do in Green Bay, Wisconsin in the winter? As someone who grew up just outside of Green Bay, went to college in Green Bay, worked at a TV station right next to Lambeau Field for years, and now lives just a short drive away… I've put together some of my favorite things to do in this wonderful city during winter!
Green Bay's charms go beyond just football, too. This city knows how to celebrate the holidays and has some fun outdoor sports to try—from hiking, cross-country skiing to snowshoeing. Let this post inspire you to embark on an unforgettable Green Bay winter adventure! Please also feel free to reach out with any questions about Green Bay at the end of this post!
You can also check out my YouTube video featuring things to do in Green Bay, for more ideas!
*Disclosure: some of these links are affiliate links. Meaning, if you click a link and make a purchase, Have Clothes, Will Travel gets a very small commission at no extra cost to you. Thank you for supporting the brands that make this blog possible!
Fun Activities and Events in Green Bay During Winter
Tour Lambeau Field and Green Bay Packers Hall of Fame
Get to see the iconic Lambeau Field up close with an hour-long stadium tour – check out the player's tunnel, team locker room, and a 15-minute field viewing experience. Complete the ultimate Packers experience by stopping by the Green Bay Packers Hall of Fame, which houses interactive displays and artifacts that educate visitors on the team's rich history and impressive wins.
Of course, attending a Packers game during winter is an incredible must-do experience too! There's no place like the Frozen Tundra! Click here for winter game tickets.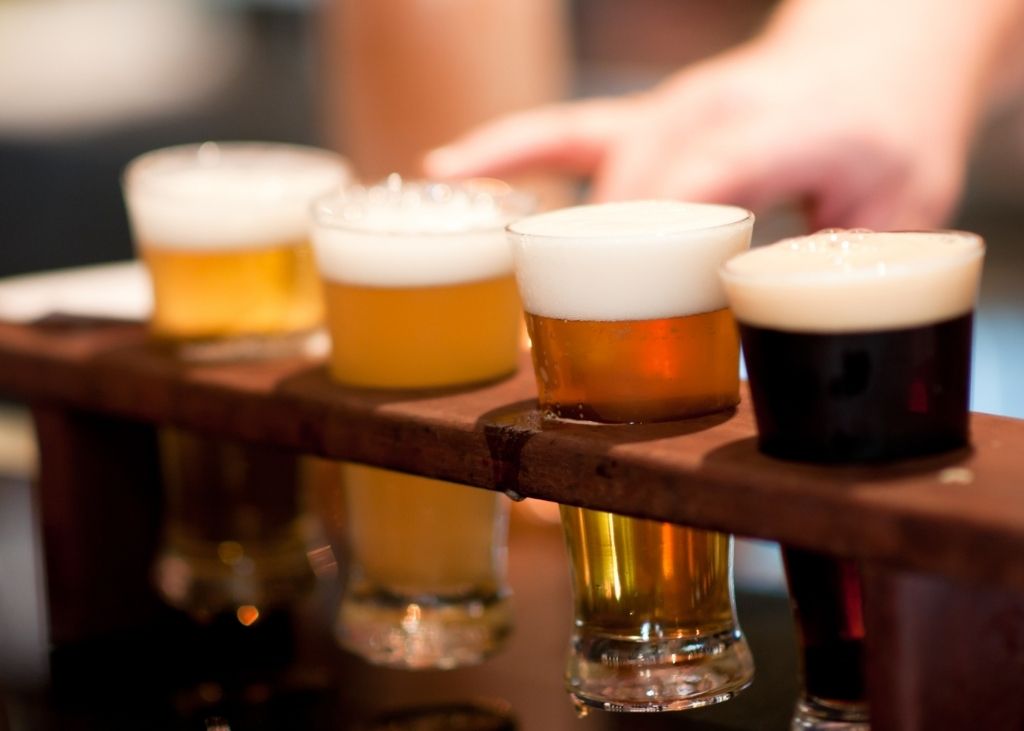 Taste Your Way Through Green Bay Breweries
With new breweries popping up here and there, now's a great time to try Green Bay's craft beer scene. Enjoy a Walloon Witbier at Badger State Brewing Company or pair your Pluck Seltzer with some woodfired pizza at Copper State Brewing Co. For intense flavors and home-grown appeal, try Hinterland Brewery and Noble Roots Brewing.
Go Snow Tubing at Ariens Hill
No better way to spend a winter afternoon than tubing on the snowy slopes of Ariens Hill. It's usually a relaxing park in warmer months but transforms into a classic attraction during winter. A thrilling ride awaits tubers at 46 feet descending on one of the two tubing lanes. Kids and kids-at-heart will enjoy the free tubing day on February 8, 2022 (check the website for availability). Right next to Ariens Hill is also the beautiful Titletown Ice Rink!
Do a Staycation in Titletown at Lodge Kohler
Spend a fun morning snow tubing and ice skating with the whole family at the Titletown park, and in the afternoon, relax in one of the custom-designed suites at Lodge Kohler. Try the hotel's wide variety of wellness treatments and destress in the Kohler Waters Spa. The lodge also has a popular panoramic restaurant and bar—Taverne in the Sky—located on the fifth floor and the Leaps & Bounds Café located at the lobby.
The National Railroad Museum Festival of Lights
All decked out for the holidays, the annual Festival of Lights at the National Railroad Museum is filled with more than 40 unique trees and trains decorated by locals and non-profit organizations. Open from Tuesdays to Sundays, stroll through the festive exhibit and take in the sights, sounds, and cheers of the holiday spirit.
Explore the Winter Trails of Bay Beach Wildlife Sanctuary
Bay Beach Wildlife Sanctuary is a prime spot to experience outdoor winter fun and observe wildlife. It's one of the largest wildlife rehabilitation centers in Wisconsin, and the 700-acre sanctuary lends to spectacular landscape views of nature with festive events like snowshoeing, cross country skiing, tea days, and hiking.
Take a Tasting Tour at Paradise North Distillery
Green Bay is not only home to great craft breweries and wineries, but awesome distilleries too. Paradise North Distillery is a family-owned business established in 2021 making quality spirits. They also offer in-depth small group tours. The tastings at the end include a minimum of 4 – 1/2 oz tastings. And, you get 10% off any bottle or merchandise purchases made the day of the tour!
Go Shopping in Downtown Green Bay
Down for some retail therapy? Check out Green Bay's downtown area for an eclectic mix of boutiques and local artisan and antique stores. They're ideal for gifts, clothing, kitchen gadgets, souvenirs, and resale items. There are homey coffee shops and restaurants you can stop over any time should you need a break too. See the full list of shops in downtown Green Bay, here.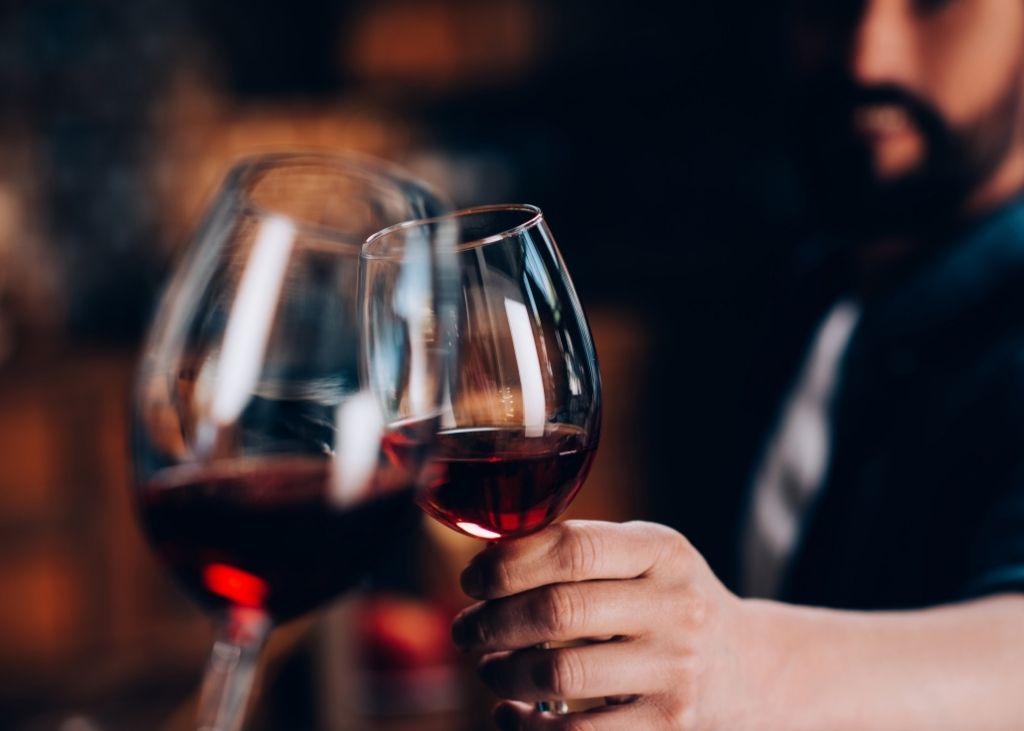 Sip and Snowshoe at Ledgestone Vineyards and Gnarly Cedar Brewery
Wine, stories, and laughter is what the Ledgestone Vineyards is all about. It's a 15-acre property with planted vines and a quality tasting room that features wines by the glass or bottle. This makes it an ideal rest spot after a day of snowshoeing on the property or through their fields (paths range from .25 – 2 miles). Beer lovers will also be glad to know they can sample craft beers made by Gnarly Cedar Brewery who just joined the Ledgestone Vineyards facilities in 2019.
Visit the Green Bay Botanical Gardens Light Displays
One of the Instagram-worthy places in Wisconsin this holiday season is the Garden of Lights display in the Green Bay Botanical Garden. More than 300,000 twinkling lights are on exhibit until January 2 including an icicle forest, a 60-foot walk-through caterpillar, gleaming flowers, and the city's tallest shining tree. Horsedrawn wagon rides are also available on a first-come, first-served basis.
Enjoy Dinner at the Union Hotel
Located just outside Green Bay, in De Pere, is the Union Hotel with its turn-of-the-century style of architecture. Enjoy a holiday dinner prepared to your liking and sample their in-house steak (we recommend getting their ribeye), soups, salads, and more. They also offer seafood selections of whatever is in season and an impressive wine list to cap off the night. Note: on the weekdays just before Christmas, the Union Hotel will have their Yuletide Carolers! Reservations are required.
Get an Epic Bloody Mary at Anduzzi's
The only Bloody Mary you wouldn't want to pass up on because it's not the usual blend of tomato, vodka, and other spices mixed together. What makes Anduzzi's version intriguing is the full meal on top of this epic drink where you'll find a hamburger slider, buffalo chicken slider, corndogs, shrimps, wings, and veggie skewers!
Go Snowmobiling in Brown County
A prime destination for snowmobiling, Brown County has over 196 miles of groomed trails throughout the season for outdoor enthusiasts. Take your snowmobile out for a spin starting from Pulaski to Denmark or explore the 30-mile Ahnapee State Trail.
Dine Next to a Cozy Fireplace
Winter is made for cozy fireplaces, and these restaurants have one that makes dining out a romantic and enjoyable experience. There's Copper State Brewing Co. for craft beers paired with comfort foods while Plae Bistro serves seasonal cocktails and gourmet food set in a modern and chic lounge setting. For sumptuous breakfast items and nitro coffee, try the Leaps & Bounds Café of Lodge Kohler.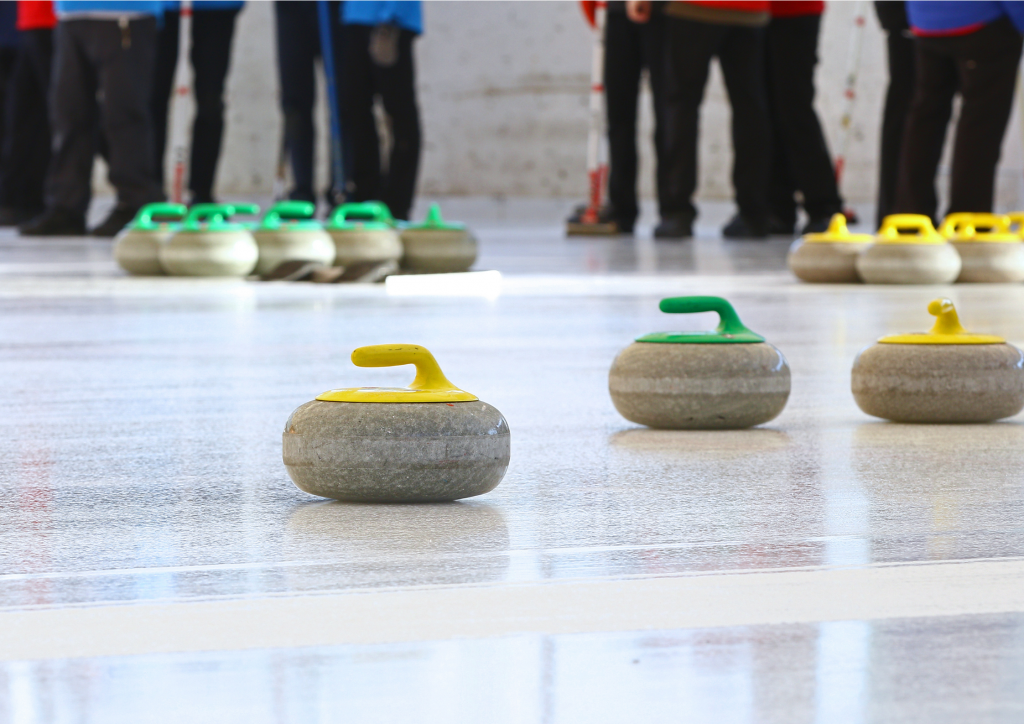 Learn to Curl at Green Bay Curling Club
One of Green Bay's unique winter sports is curling! This is where competitors try to "throw" a rock and sweep it into "a hog line." It's a sport that can be enjoyed by everyone, even those with hip/joint problems. The club hosts several leagues and those interested to try the sport can sign up for their Friday Fun Nights.
Have Fun at the Edge VR Arcade
For some fun family indoor activity, the Edge VR Arcade has a virtual reality gaming experience for 13 years old and above. They offer a wide range of game sessions for the casual and avid VR gamer, plus a restaurant that serves fresh meals and refreshments.
Go on a Foodie Adventure in Green Bay
Once you've covered the wineries and breweries, go on a foodie adventure this time starting with Taverne in the Sky's cheese platter and sturgeon. Republic Chophouse serves delectable rib-eyes, lamb chops, and other upscale options, and those who like fine-dining fusion will find Chefusion a delight with their veal short ribs and lobster and pork belly BLT. For the best pizzas and cheeseburger meals, try Rustique Pizzeria and Kroll's East. (Don't forget the other restaurants mentioned above such as Plae Bistro and Union Hotel!)
Go for Fireside Drinks at Terrapin Beer Garden at Titletown
The cold weather calls for your favorite winter drink, and it's best enjoyed by the fire. If not craving for hot cocoa, go for Terrapin Beer Garden at Titletown where they serve a selection of beverages including craft beers and spirits. Open Fridays and Saturdays until the 26th of February.
Visit The Neville Public Museum in Downtown Green Bay
The Neville Public Museum is a wonderful museum in downtown Green Bay that champions history, science and art. The museum is home to over one million items that include historic artifacts, original artwork, archaeological objects, photographs, and film. During winter, the Neville Public Museum is also proud to be the home of the original Bruce the Spruce from the Green Bay Prange's department store! (A great exhibit to bring the kids to.)
Enjoy the Water Parks in Tundra Lodge
Those missing the thrill of water parks in the summer can book a stay in Tundra Lodge as it features a 30,000-square-foot aquatic playground complete with pools, a lazy river, slides, and a jacuzzi. It's great fun for the whole family!
What is your favorite thing to do in winter in Green Bay? Let me know in the comments!
You can also check out my YouTube video featuring things to do in Green Bay, for more ideas!