What to Pack for Peru + FREE Packing List Printable
Trying to figure out what to pack for Peru? This post is here to help both women and men! I've even included a useful checklist to print off at the end. (I'm all about making lists and crossing things off – it is so satisfying and ensures I don't forget anything!)
Now, this Peru packing list is geared toward the traveler who is looking to see the highlights of Peru but not doing multi-day hikes like the Inca Trail. I'll be doing a separate post on what to pack specifically for the Inca Trail, and I've already published a post on what to pack if you're heading into Peru's Amazon Rainforest – as these will require slightly different packing lists.
This Peru packing list will be useful no matter what time of year you're visiting Peru. I've visited in both the rainy and dry seasons (and am planning to go back again at the end of this year), and will have tips for visiting during each.
Want to travel to Peru with me? I'm hosting a 10-day small-group tour to Peru in November! See the details here.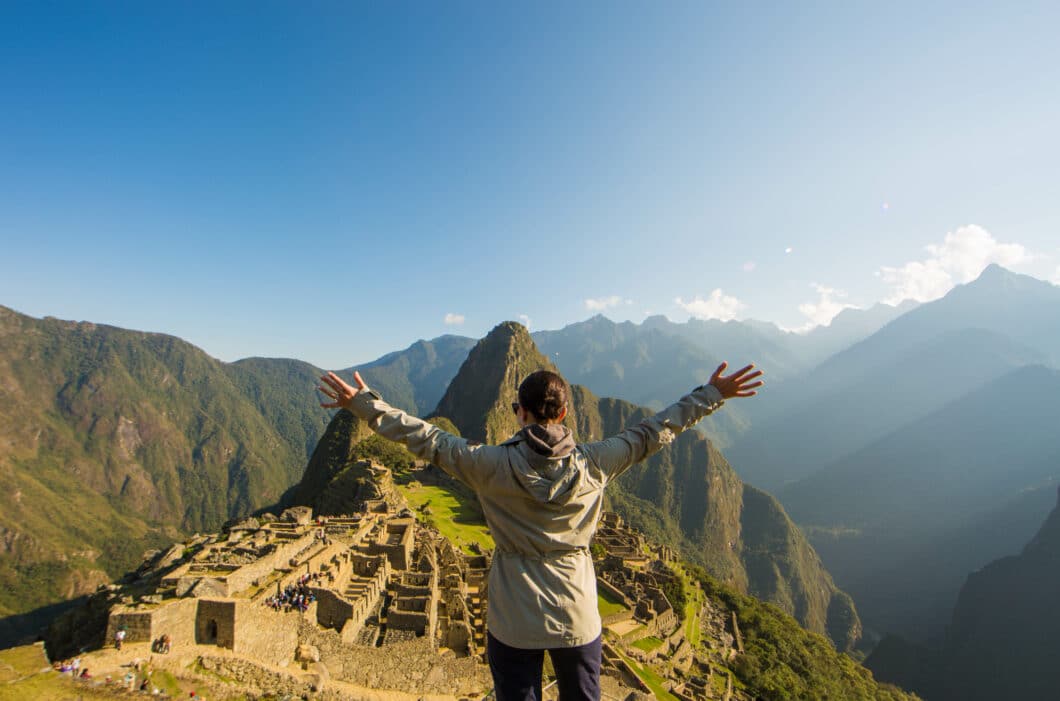 The biggest thing to keep in mind for packing your bag for a trip to Peru?
Dress in layers every single day, and you'll be golden on your Peruvian adventure! The weather and temperatures can change drastically in a day, and you'll likely start your day bundled up and be down to a T-shirt by the end of it. I will be giving tips that are applicable for both women and men in this packing post as well. And I am always happy to answer any questions in the comments at the end! Happy packing!
*Disclosure: some of these links are affiliate links. Meaning, if you click a link and make a purchase, Have Clothes, Will Travel gets a very small commission at no extra cost to you. Thank you for supporting the brands that make this blog possible!
Detailed Peru Packing List for Women & Men
1.) Easy to move luggage + packing cubes
Before we get started, it's important to have a good suitcase picked out for your trip to Peru. You're likely going to need to move around a lot and don't want to make it too difficult by having a suitcase you can't easily maneuver through the steep cobbled streets of Cusco, Puno, etc.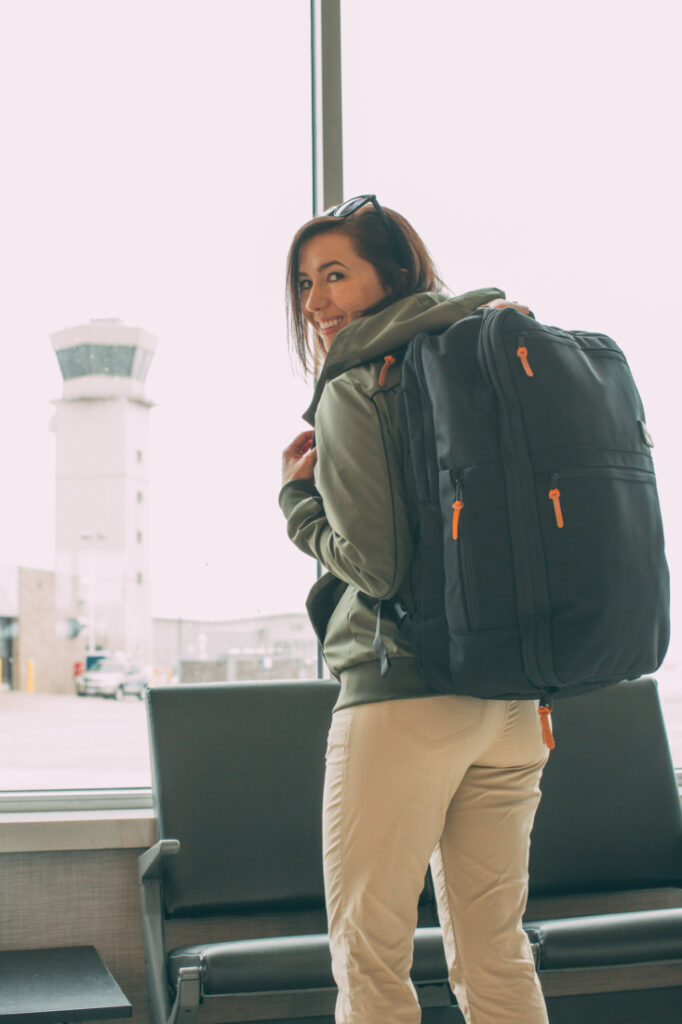 I highly recommend using a larger backpack like Standard Luggage (above) or the Eddie Bauer duffle with wheels below. These bags are easy to carry in spots where a roller bag is just not going to work! We have been using both of these bags for years and love them.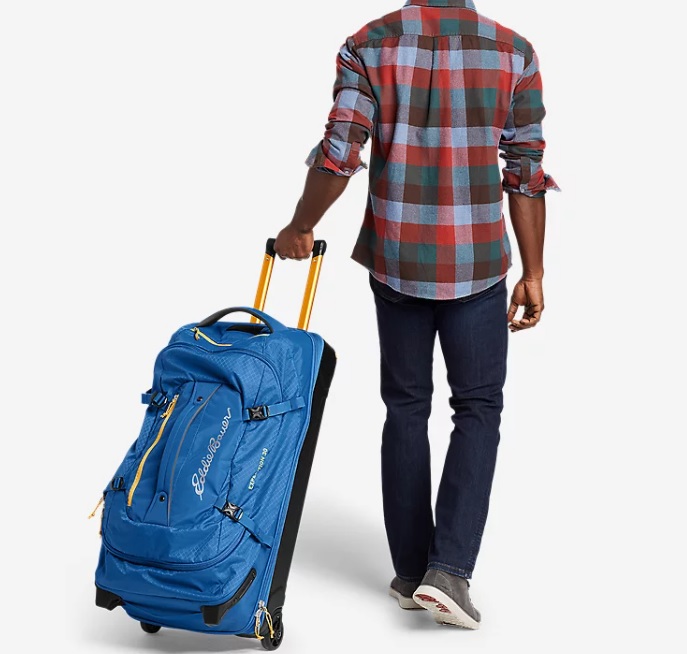 I am also a big fan of using packing cubes, as it keeps me organized, especially on a trip like this, where you're constantly packing up your bags and moving every few days. These are the ones I use and recommend.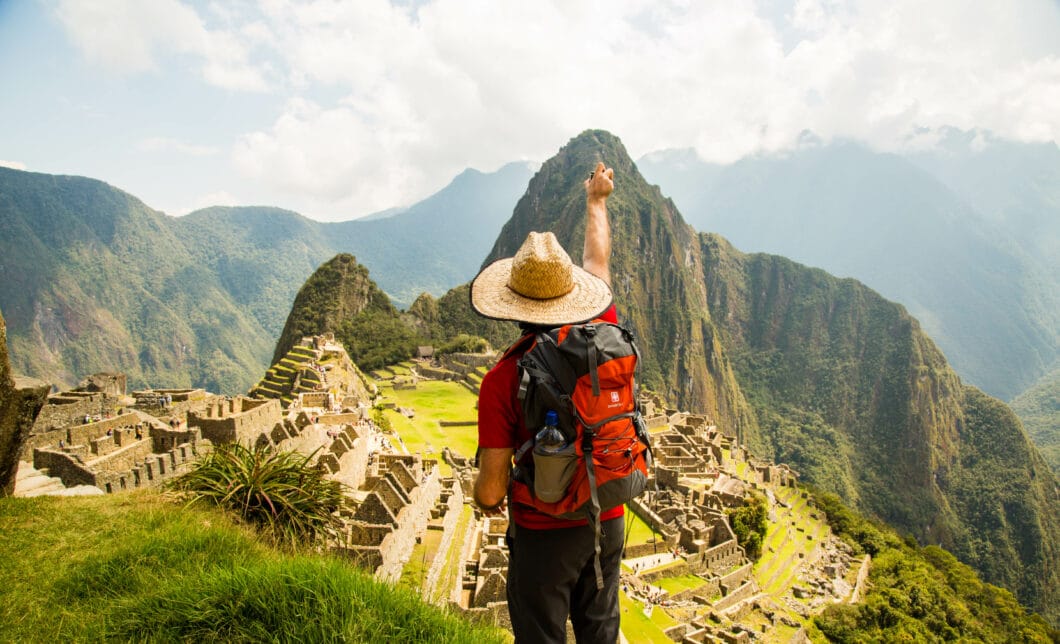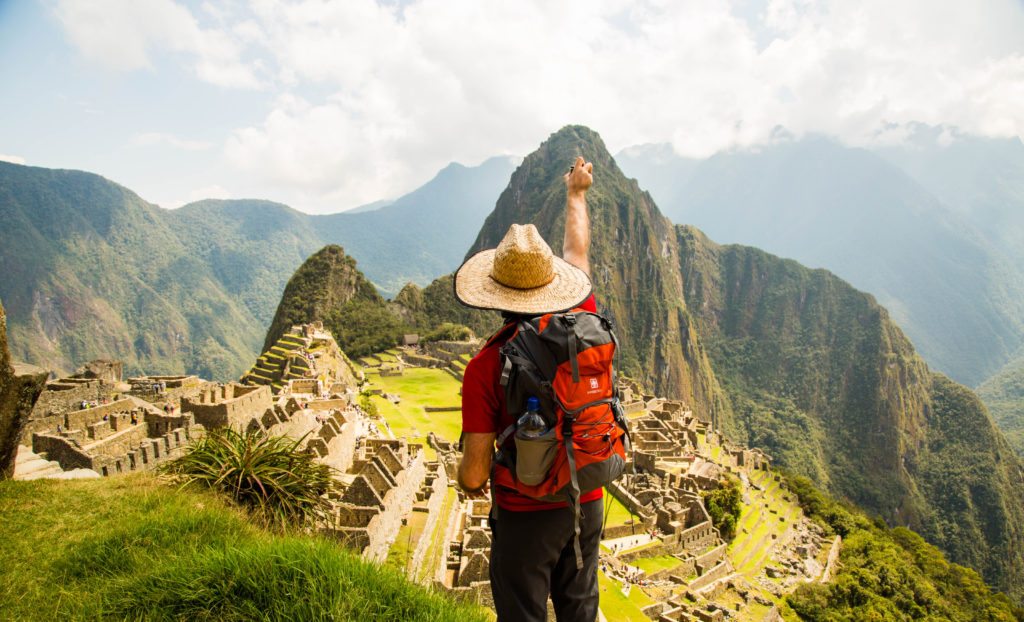 2.) Day backpack
You're also going to want a comfortable, smaller backpack to use during the day to carry your water, snacks, sunscreen, camera stuff, and your layers of clothing as you peel them off throughout the day.
We ended up buying a day backpack while we were in Cusco. I would recommend buying one before you go, though, that you know is comfortable for all-day use.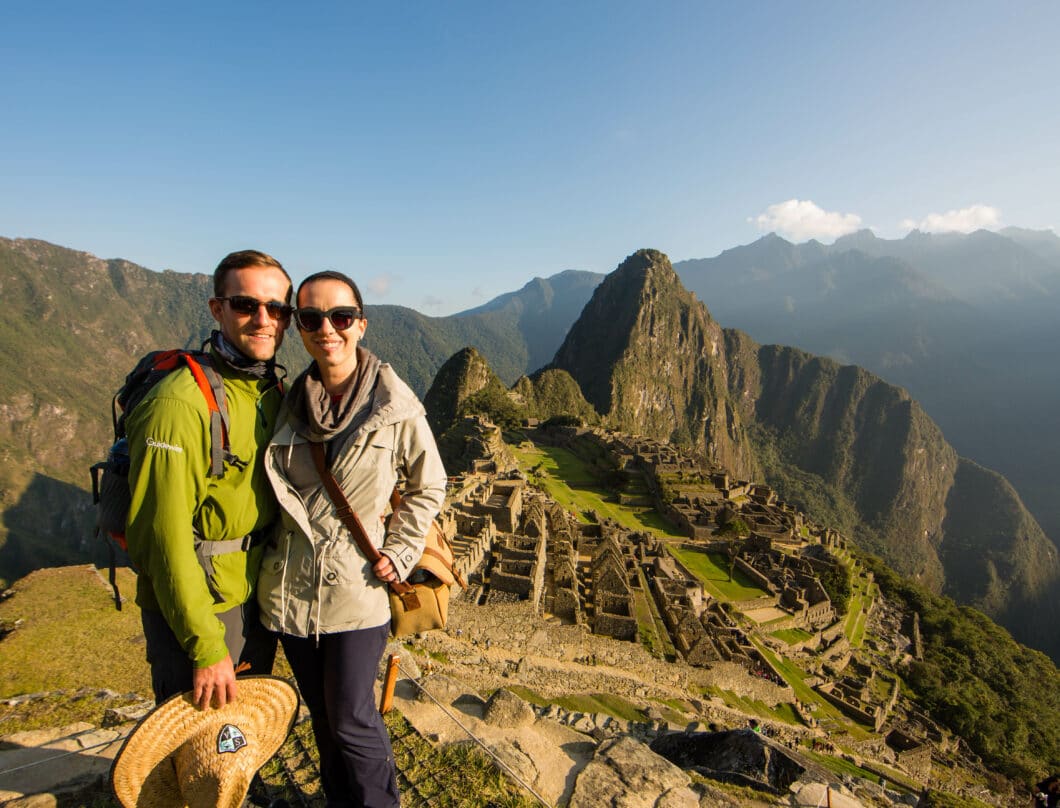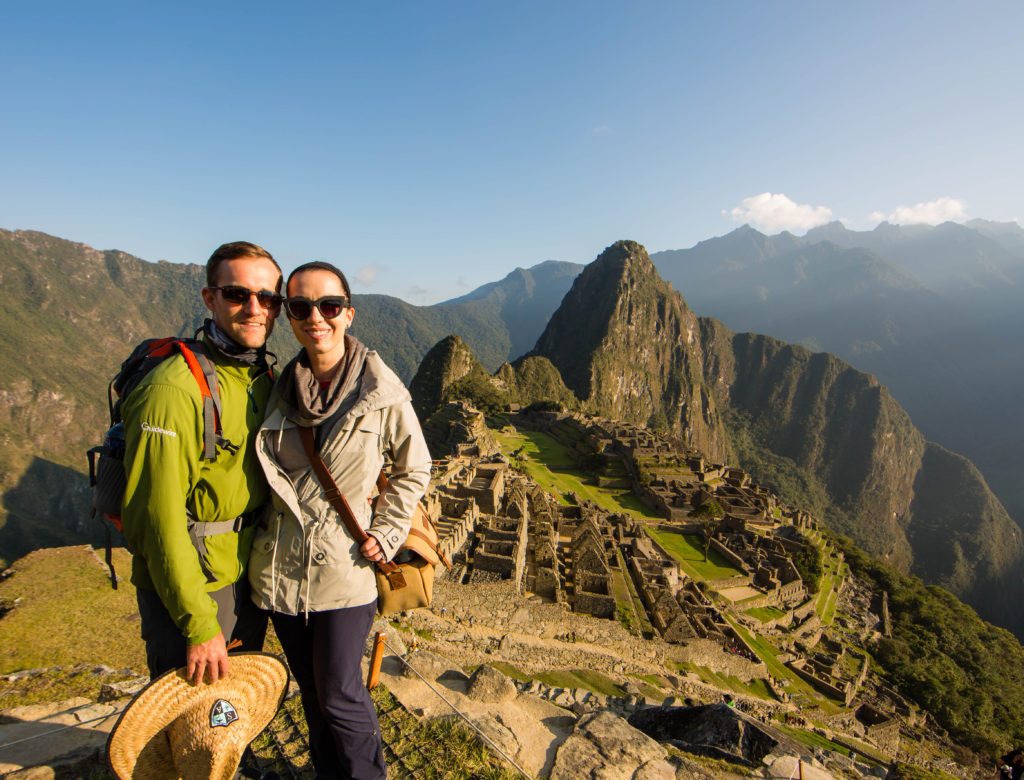 3.) A quick-drying travel jacket
This is perhaps the most important thing you can bring along for your trip to Peru. A jacket that has adequate pockets is waterproof (or at least water-resistant), has a hood (if you're not planning to wear a hat), and will block the wind.
I had used my trusty Columbia jacket every time I've gone to Peru, and it's been perfect. I'm also a big fan of SCOTTeVEST travel jackets – this is what I used when I did the Inca Trail a couple weeks ago.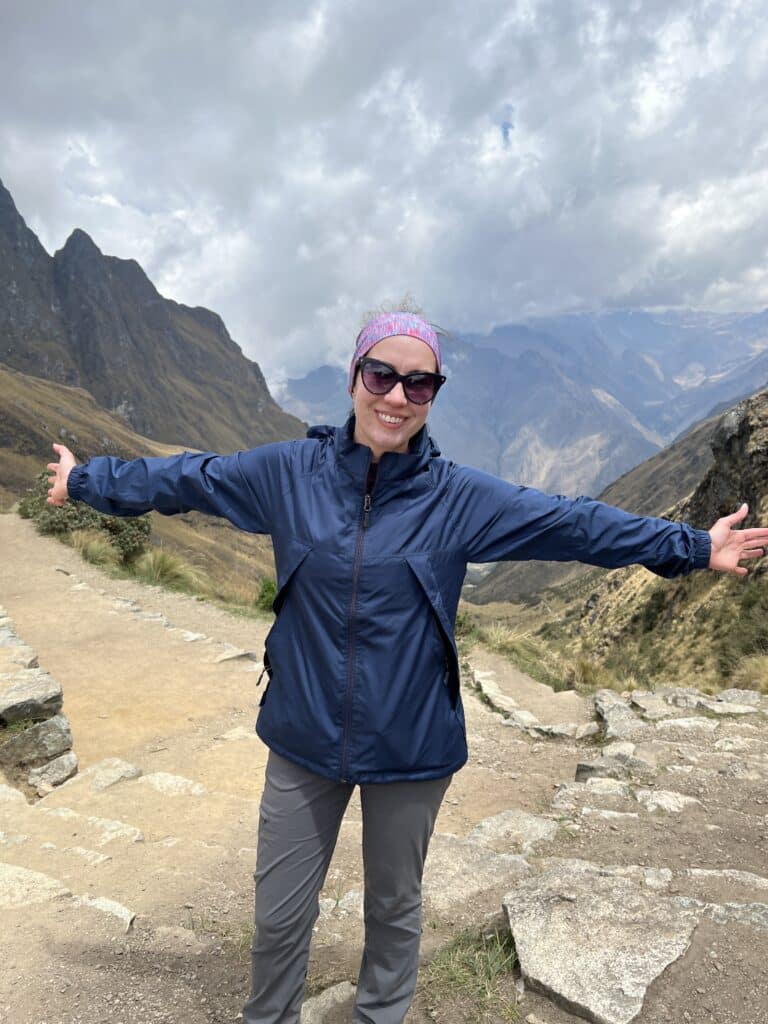 If you're someone who gets cold easily, though, I would suggest packing a waterproof down coat, like the one my husband is wearing. These Arc'teryx jackets are great because they are super warm, they dry quickly, and they can be rolled up into a tiny ball… so you don't have to carry a huge coat all day long.
This is the one my husband has on. We also have this Arc'teryx jacket and love it.
Note: if you are visiting during the rainy season, I also suggest bringing a disposable rain poncho!
4.) A sweatshirt
We would start the day off with a sweatshirt on under our jackets, but by mid-day, these would be stuffed in our backpack. We were grateful to start the day with them on, though!
I would only suggest packing one sweatshirt. These can take up a lot of precious luggage space. Plus, if you do find that you are very chilled (and need additional warm clothing), I would buy an alpaca sweater while in Cusco. They're super comfy and warm, and make for great souvenirs!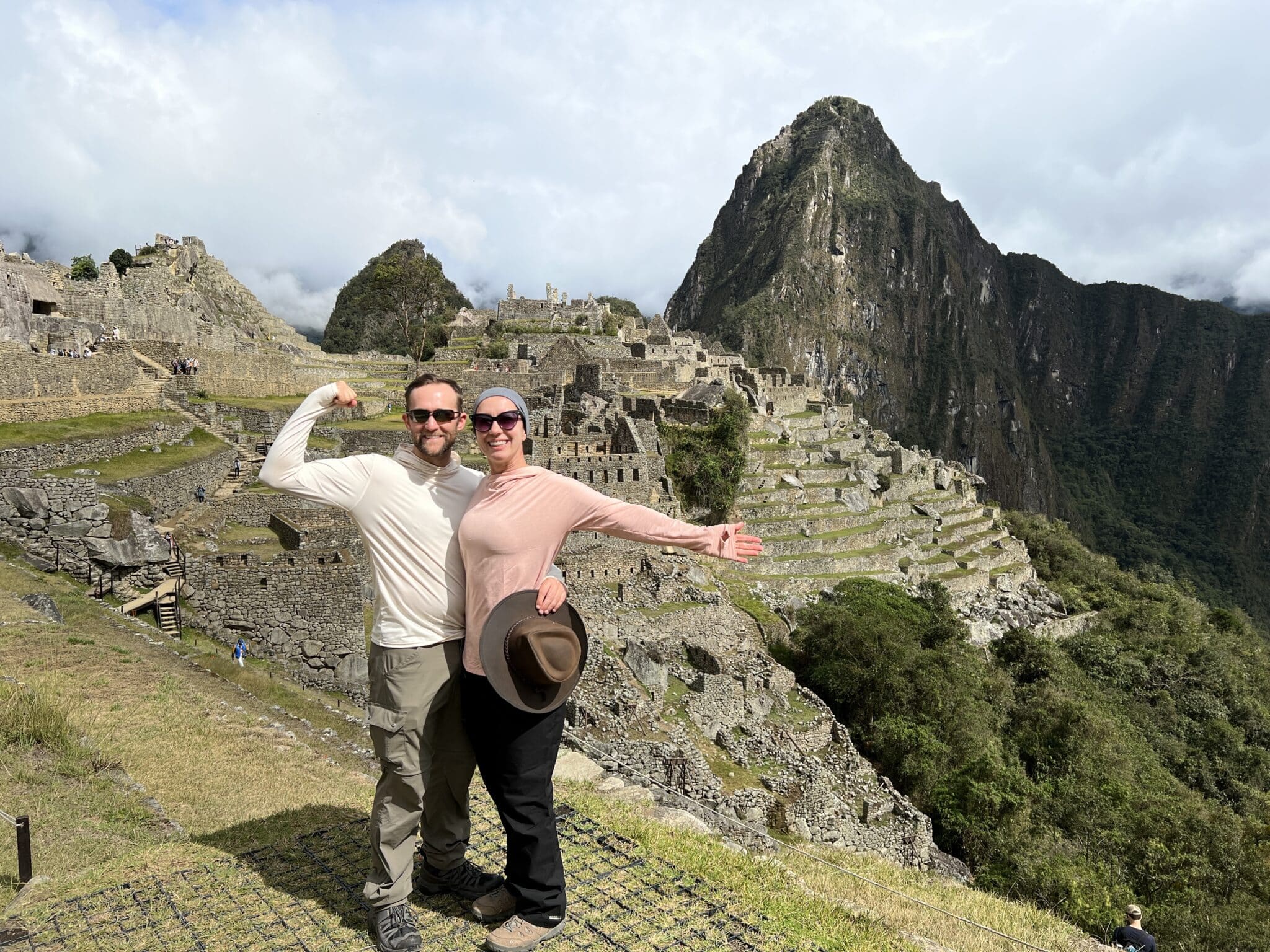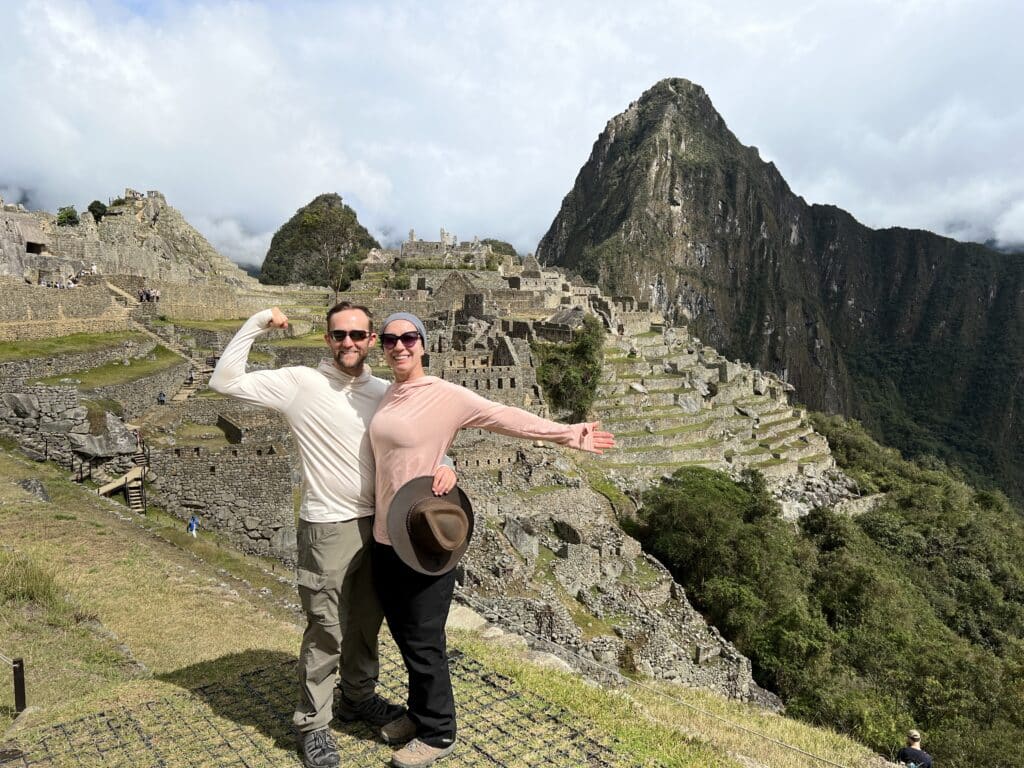 5.) Moisture-wicking shirts
Wearing lightweight shirts that will help wick away any sweat and dry quickly are going to be your best friends! We personally only like to use long-sleeve, as it helps with bug and sun protection throughout the day. We're obsessed with the 37.5 Hoodies because they are thermoregulating and have UPF 50+ protection. They're our favorite hiking shirts.
Use code LINDSEYPULS for 10% off your order.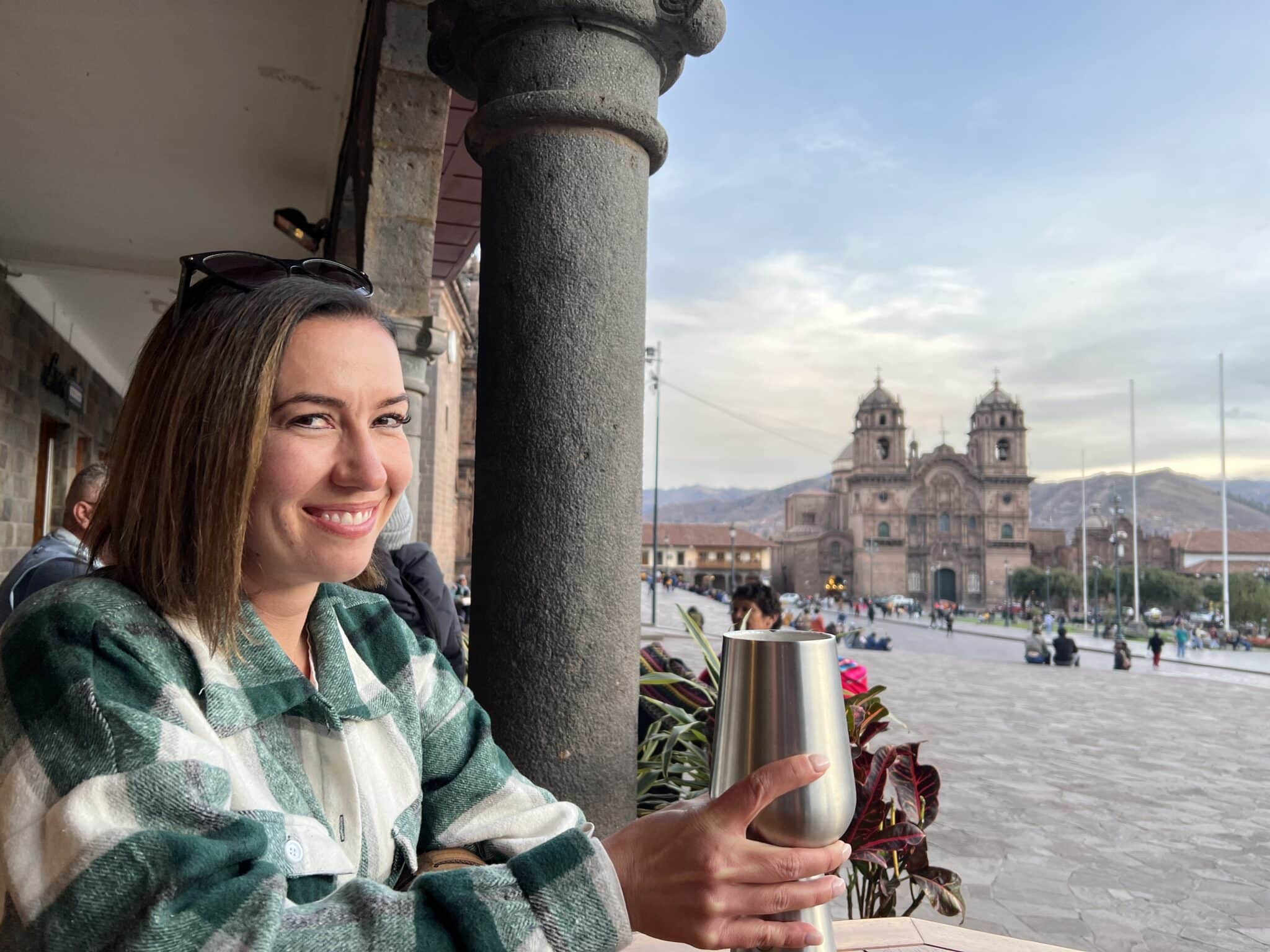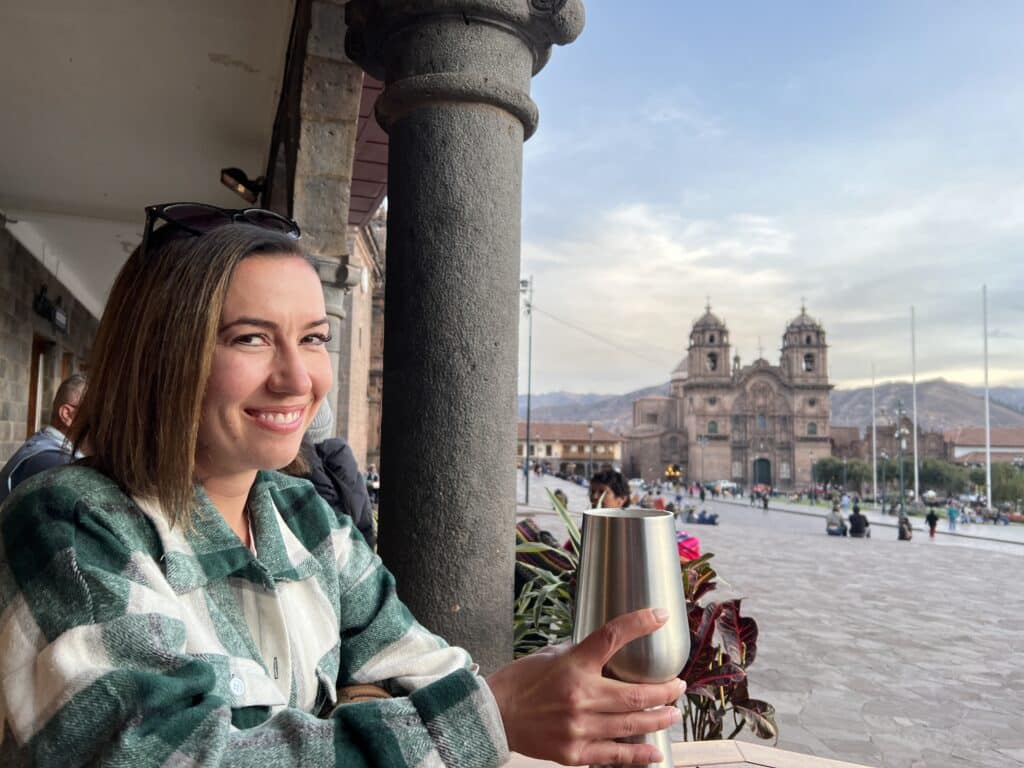 I also brought along a flannel shirt as an extra layer that I really ended up loving! I did also pack one "nice" travel shirt for dinner and to wear under my layers.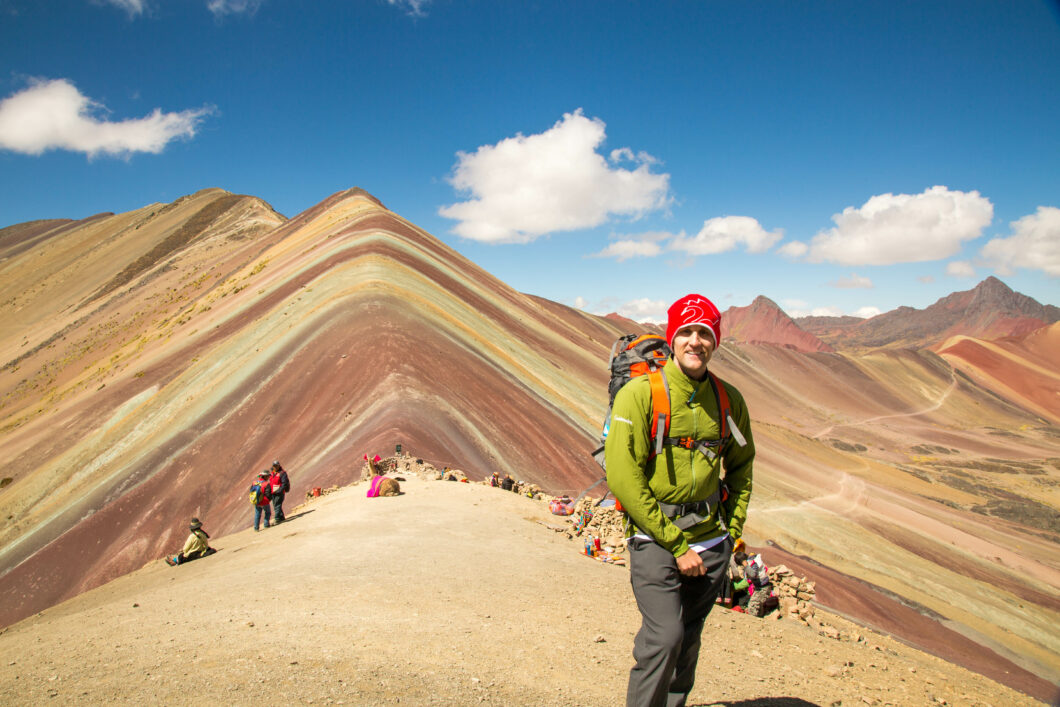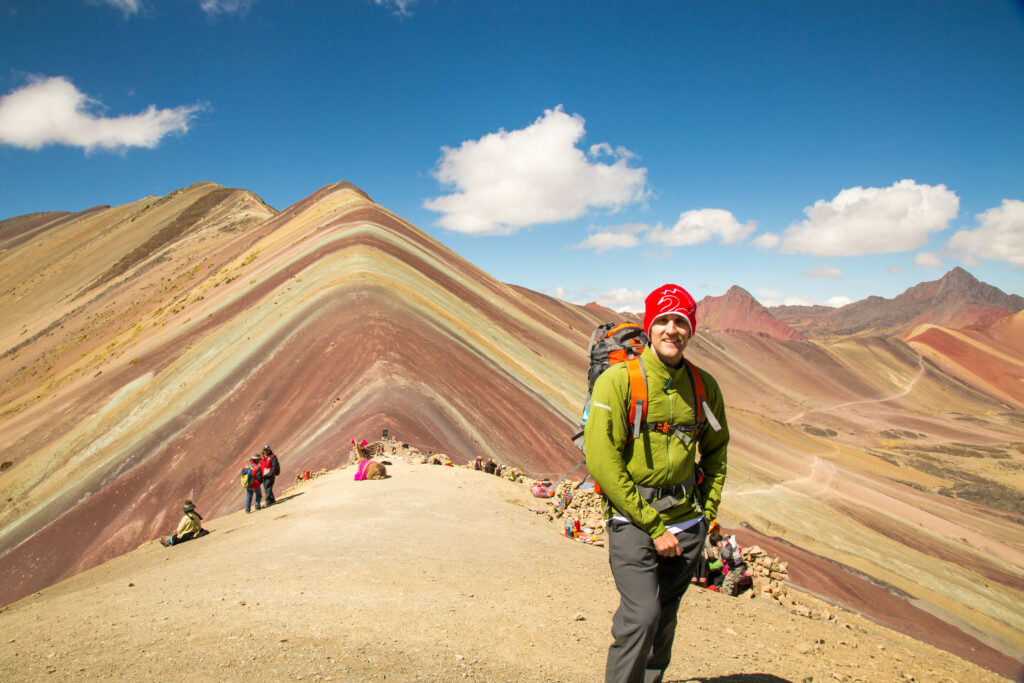 6.) Hiking Pants
Having good hiking pants is just as important as having a good jacket! I would suggest bringing along 2 pairs of hiking pants. This way you can wash one pair in the sink (highly recommend these detergent packets for that), and let them dry during the day, while you wear the other pair. I personally like Eddie Bauer's roll-up pants and prAna's Halle hiking pants.
My husband is a fan of Eddie Bauer Horizon Guide hiking pants and his ReZion prAna hiking pants.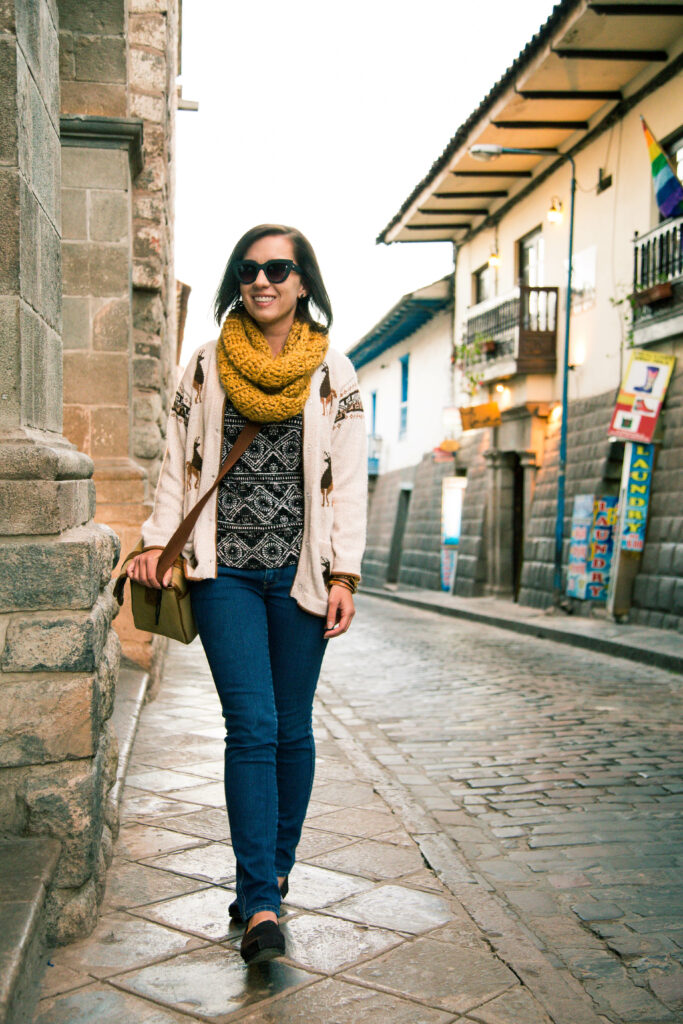 7.) Jeans
My husband says jeans are not necessary – just wear your hiking pants! However, I liked to have one pair of travel jeans along to wear out to eat at night. I also like wearing them when we were doing city tours in Cusco and Lima. So, jeans are not an absolute must – but I am suggesting them, as I appreciated having a pair along.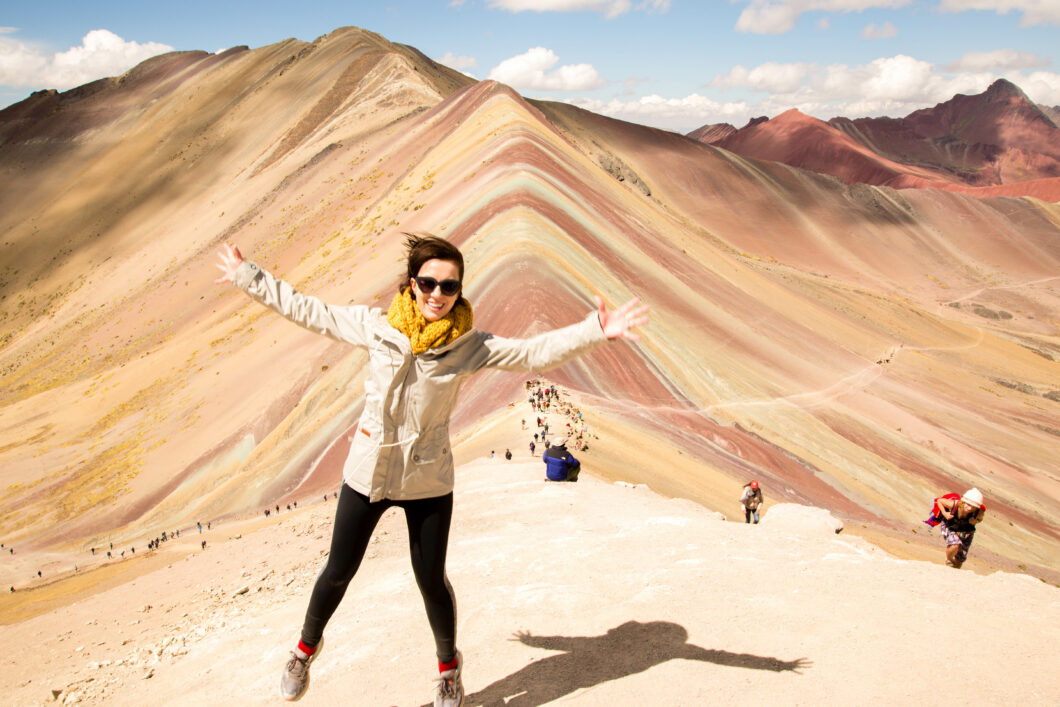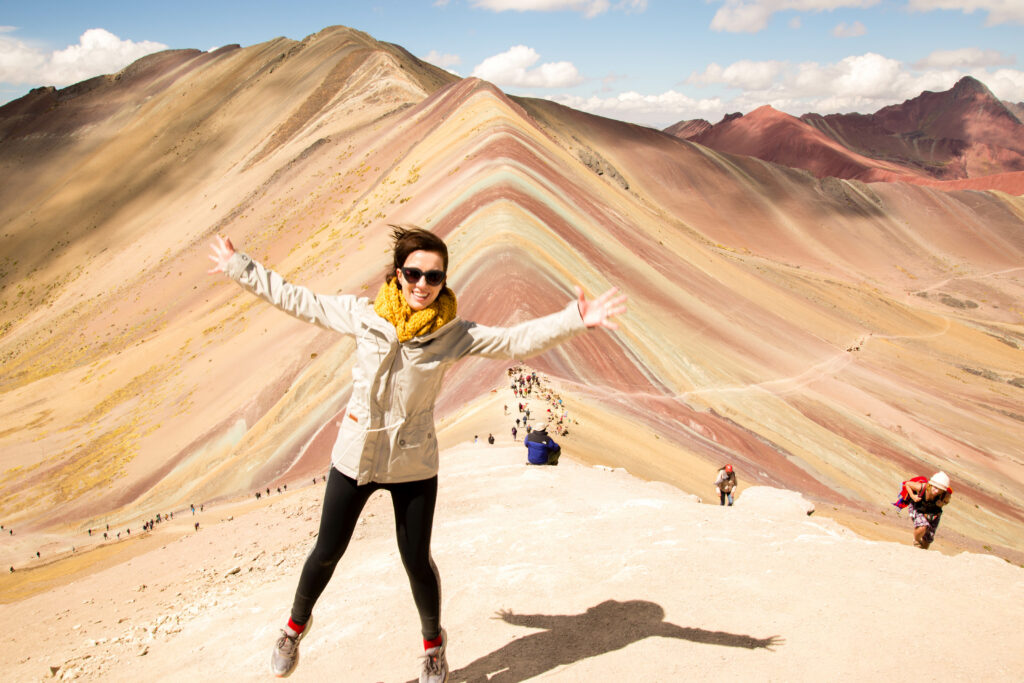 8.) Hiking boots or sneakers
Now, if you're planning to do any sort of hiking while in Peru, having a comfortable pair of hiking boots will be a fantastic thing to bring along.
BUT, I have done most of the day hikes and sightseeing tours in Cusco, Lima, Puno, and of course Machu Picchu – and I did get by just fine with sneakers. So, if you have a trusty pair of walking shoes, and don't want to run out and buy new hiking boots… I wouldn't say you need to if you're only planning to visit the highlights and do day hikes such as Rainbow Mountain and visiting Machu Picchu.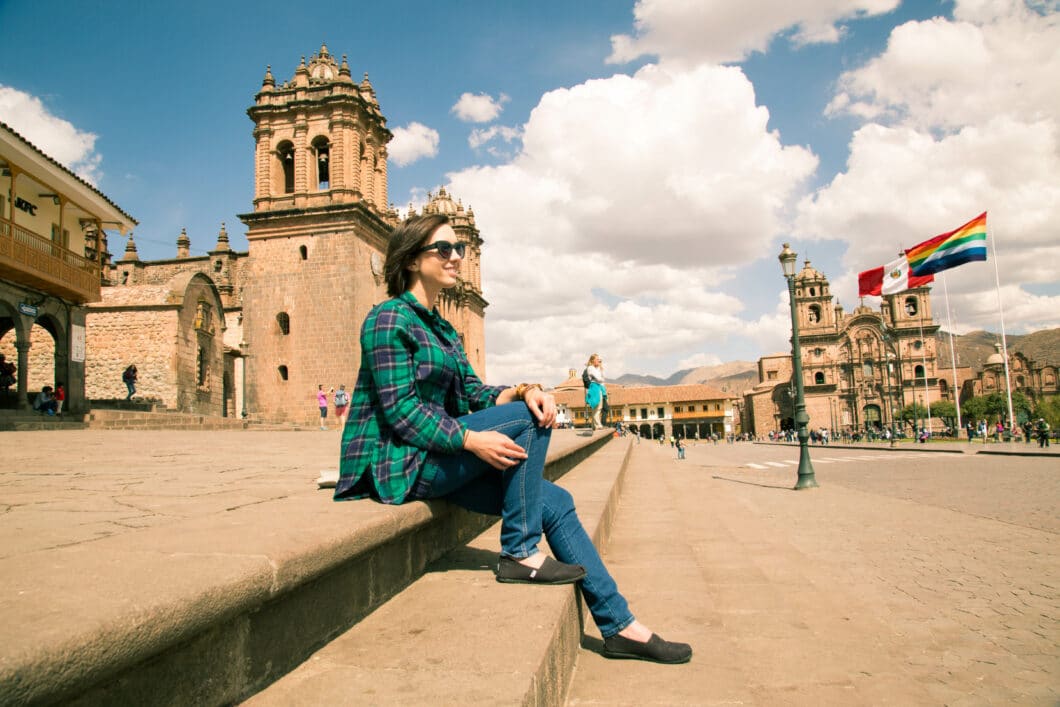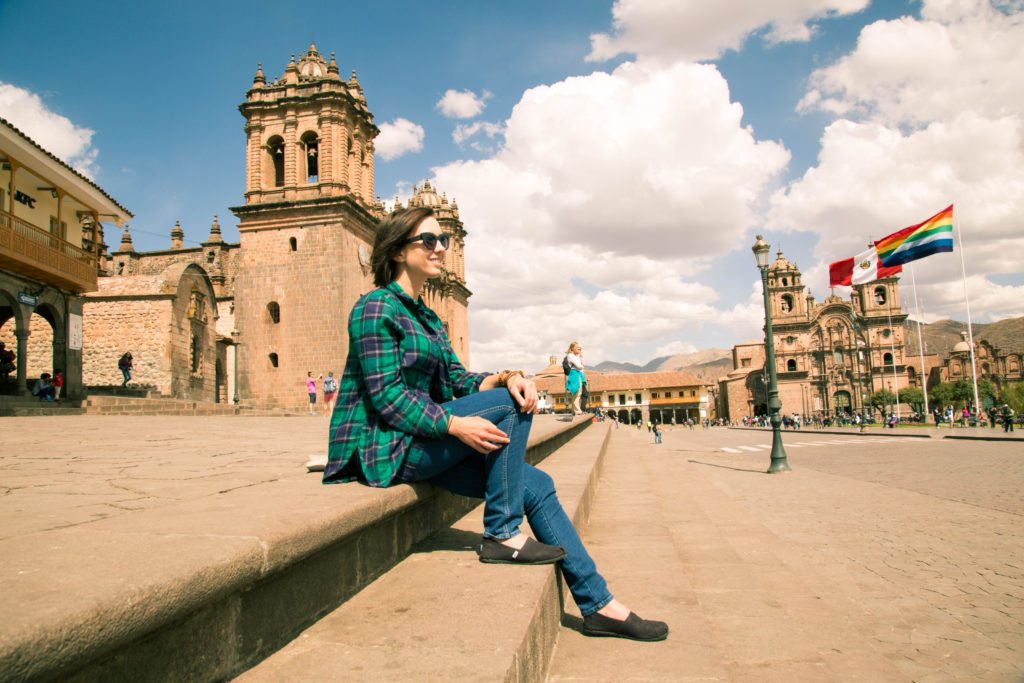 9.) Comfy flats or sandals
This is in a similar vein as the jeans section… I liked having a pair of flats to change into at the end of the day when going out for dinner, and again if I was touring around the city (especially in Lima). I had a pair of TOMS along. (I also only used my Birkenstocks on my last Peru trip in November. They're SO comfy.)
My husband says having one pair of sneakers along will more than suffice, though.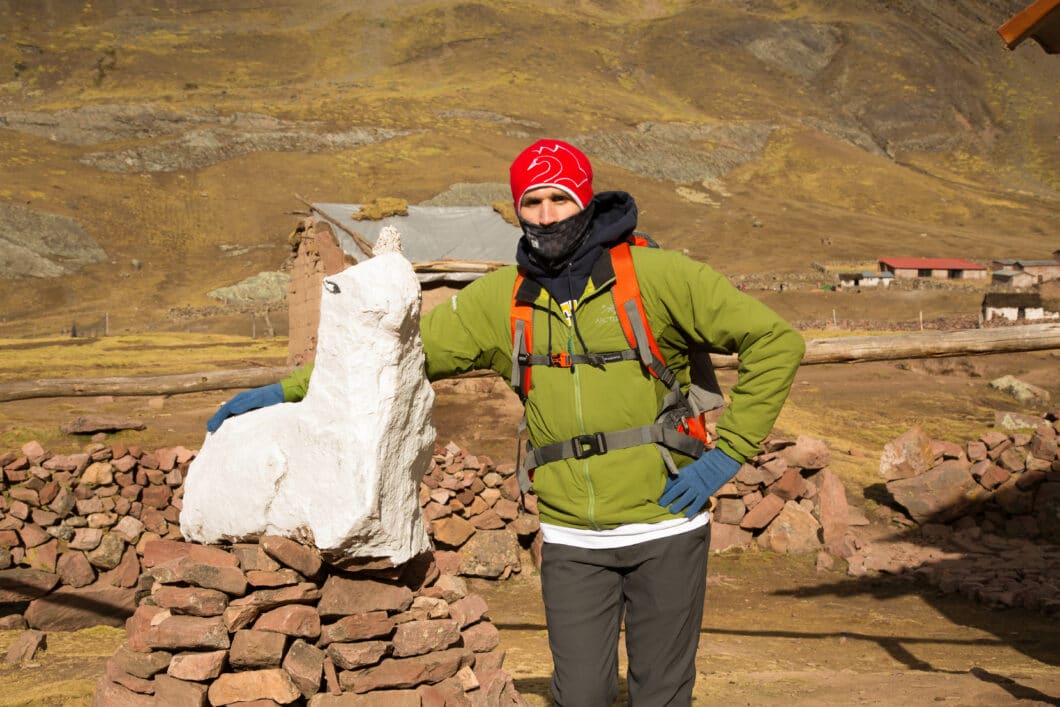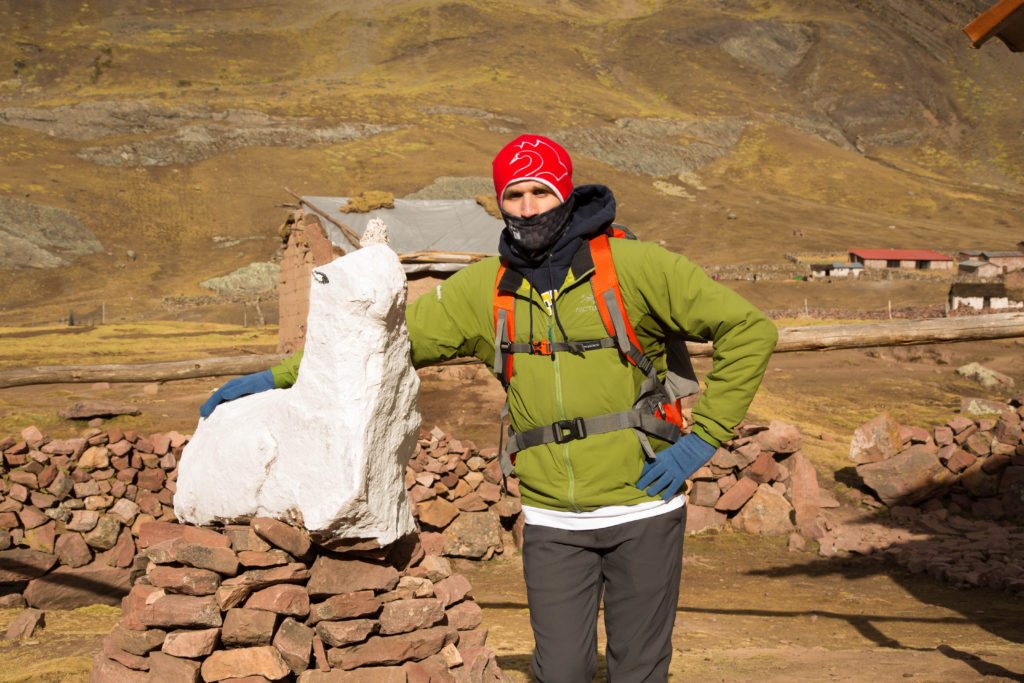 10.) Scarf or neck gaiter
Having a thick scarf is something that I ended up wearing every morning (like my sweatshirt) but stuffing it in the backpack by afternoon. I was grateful to have it during those chilly mornings, though!
My husband prefers to wear neck gaiters, on trips like this. They'll provide a little warmth and protect your neck from the sun.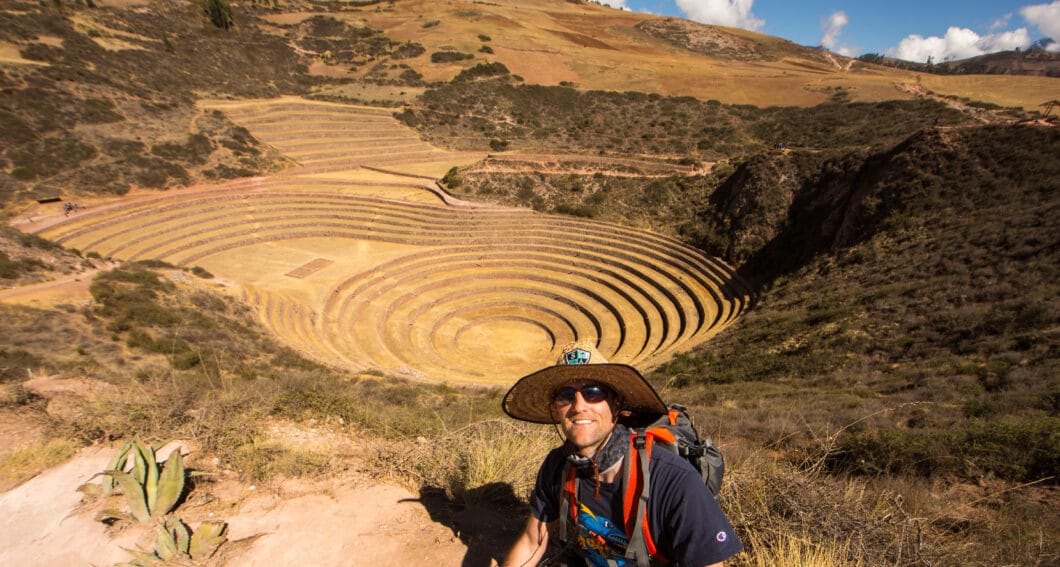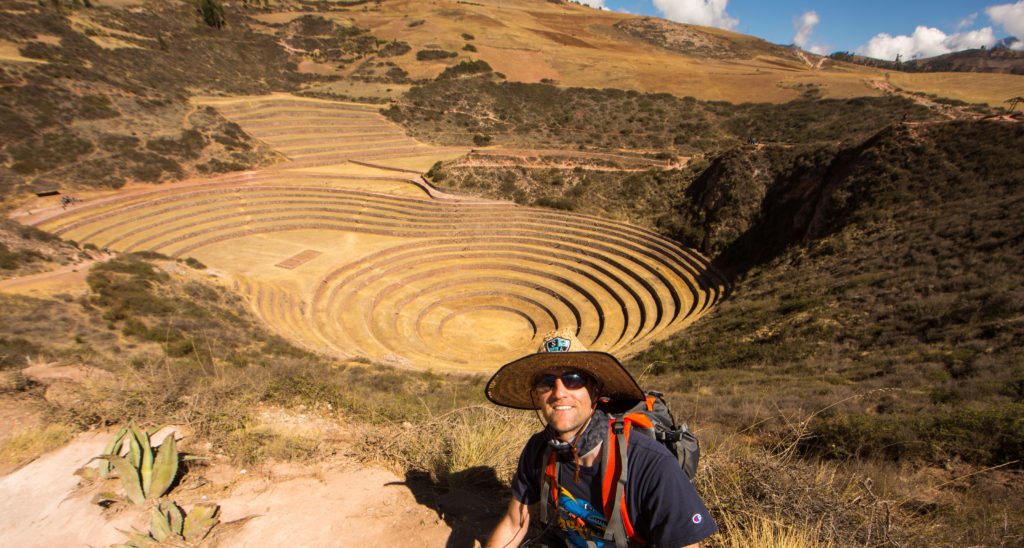 11.) Hats!
You may want to pack two different types of hats for Peru. My husband would start the day wearing a stocking cap until mid-morning, and then switch to a sun hat for the rest of the day.
I have a hard time wearing hats. (I get headaches easily from them.) So, I just used my hood and scarf for warmth and was diligent about wearing sunscreen.
12.) Sunglasses
Having a lightweight pair of sunglasses that will stay on your head is very important! We both like Maui Jim polarized sunglasses.
13.) Moisture-wicking socks + undies
Again, you'll want clothing that dries quickly. This will be especially true for your undergarments! I also suggest wearing longer socks to help with ankle protection from bugs – in areas like Machu Picchu, the bugs can be horrid!
14. ) Bug Spray
This brings me to bug spray… I packed spray with 40% DEET and thought that was adequate. I would buy a bug spray you know is going to work and bring it along vs trying to find some once you get to Peru. You'll also want to pack a good anti-itch stick. (I like this stuff.)
15.) Aloe + Sunscreen
You're also absolutely going to need good sunscreen! I love Maelove mineral sunscreen for my face, and Neutrogena for the rest of my body.
My husband is a fan of this spray sunscreen. (He says he's too hairy to wear sunscreen that comes in lotion form – it's spray or bust).
Of course, it seems no matter how good you think you apply your sunscreen throughout the day, there is always going to be ONE day you end up getting burned! Bring along a travel-sized aloe and thank me later. 😉
16.) Medications
Be sure to talk to your doctor about any immunizations or medication you may need to bring with you. You will be traveling in high altitudes while in Peru and may experience altitude sickness. Diamox is a prescription you can get from your doctor to help prevent altitude sickness. (I used this on my last trip and it was great for me, as I have issues with altitude sickness. But it does come with side effects – be sure to talk with your doctor.)
You're also going to want to bring along the usual – such as Ibuprofen, Tums, Pepto Bismol, Tylenol PM, and Melatonin.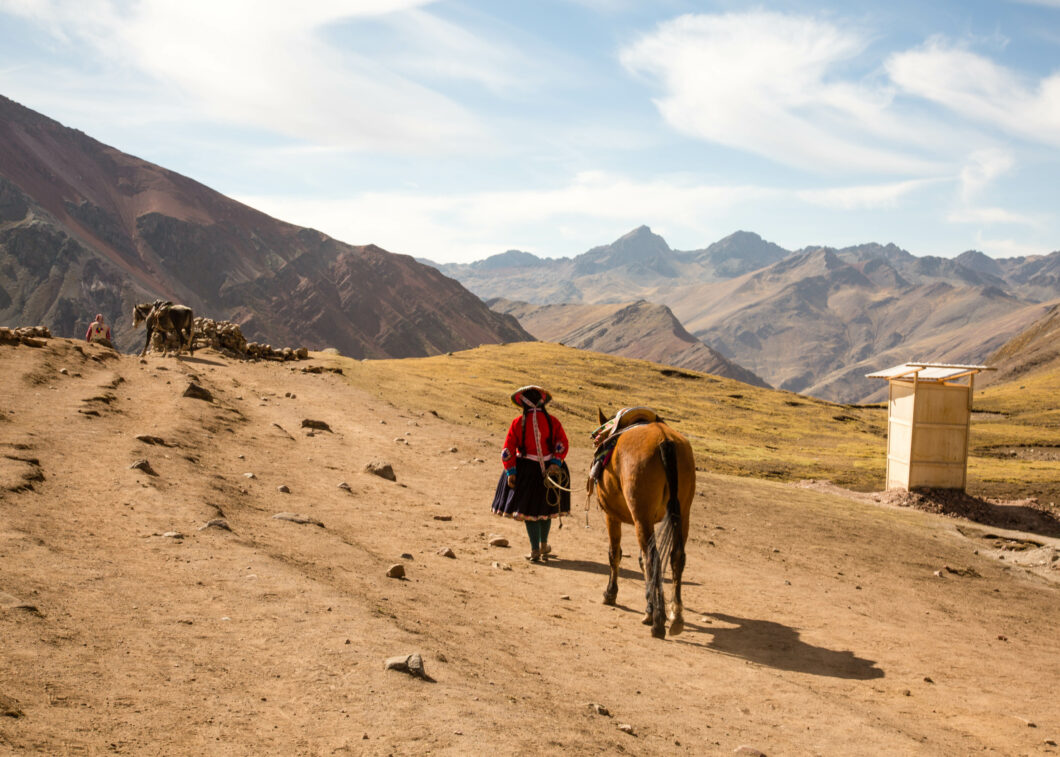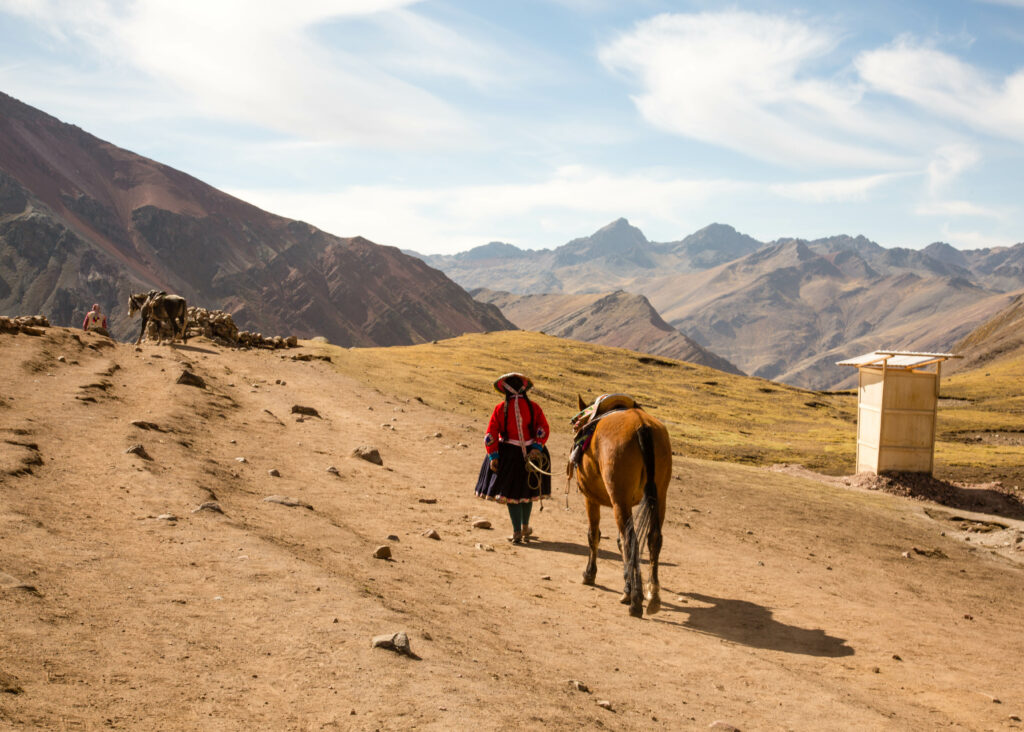 17.) Camera equipment
Peru is one of the most beautiful countries I have ever photographed. It was the first country I got to use my Canon EOS 5D Mark III in. I knew I was eventually going to invest in Mark III one day, but my first trip to Peru is what gave me the final push.
I am not suggesting you need to run out and buy thousands of dollars of camera equipment if you are not someone who enjoys photography (because holy guacamole do phones have nice cameras these days!)… BUT, if you are into photography this is the trip where you are going to want to go all out.
18.) Outlet adapters
Peru uses 220V and Type C plugs – although, they also use A and B outlet types. I would recommend investing in a Universal power adapter, so you can use it no matter where you go!
If anyone has any questions at all about what to pack for Peru or traveling in Peru – please feel free to reach out in the comments at the end of the post.
Travel Insurance
It's a good idea, no matter where your adventure takes you, to have travel insurance. You never know what might happen! Whether you get sick before your trip and can't go, or you become sick or injured while on your adventure – being covered with travel insurance is a must. Some credit card companies do provide this (check with yours), or you can get a free quote from travel insurance companies such as Squaremouth to find the best plan for you and your adventure. I, personally, use Squaremouth for my trips, as they are the only platform that lets you sort plans by COVID coverage.
See all of my Peru posts, here.
Want to travel to Peru with me? I'm hosting a 10-day small-group tour to Peru in November 2022! See the details here.