10 Best Places for Environmentally Friendly or Non-Fast-Fashion Brands
Anyone interested in clothing knows that fast fashion is dangerous and harmful in a variety of ways, from the mistreatment of those creating the clothes to encouraging consumers to throw away clothes as quickly as trends change. So it makes sense that we would want to seek out more sustainable and ethically made clothing and encourage others to do the same.
Someone recently asked a clothing forum about people's favorite environmentally friendly and non-fast-fashion brands. Here are ten of the most agreed-upon answers, which vary from thrifting brands that may sell recycled fast-fashion, saving those clothes from landfills, and brands that seek to sustainably create new items of clothing.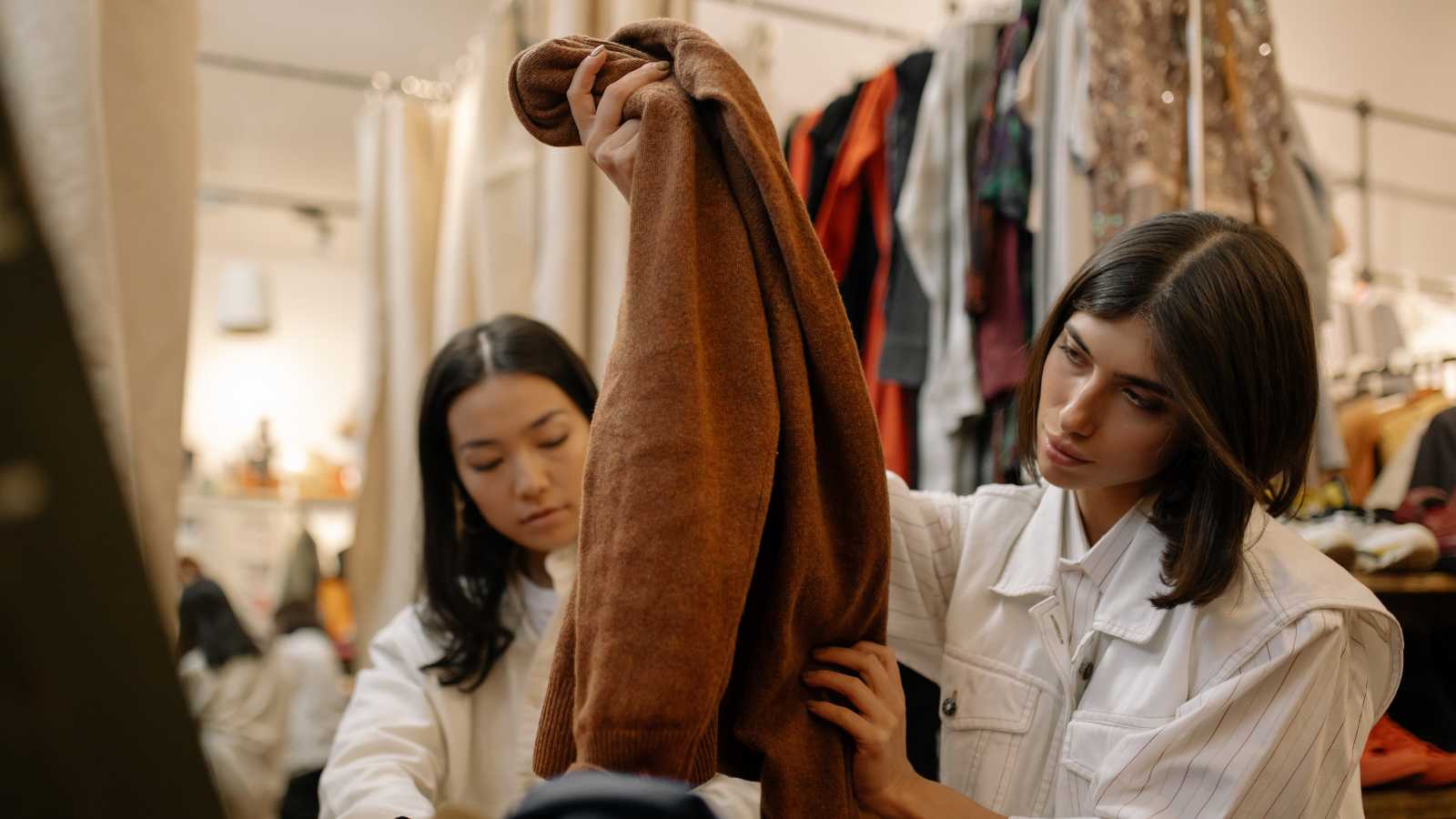 1. thredUP
Many users agreed that thredUP, which recently introduced a "Fashion Footprint Calculator" to help shoppers learn more about the environmental impact of their fashion purchases, was one of the best thrifting brands at the moment. One person also noted that it's great "for everyone who's lazy like me and prefers to thrift [from the] couch."
Read next: 30+ Online Thrift Shops for the Best Secondhand Clothing & Accessories
2. Goodwill
The most widely agreed upon place to shop sustainably was the long-standing thrift non-profit Goodwill. The respondent who first mentioned it chuckled at the obviousness of it, but emphasized that they were serious, saying "Goodwill. Haha! But for real."
3. Curator
Created by two friends who sought to make clothes for other best friends, Curator has several fans who mentioned the brand. Someone acknowledged that Curator is "not the most affordable" but is still their favorite ethically-minded clothing brand.
4. Girlfriend Collective
One respondent excitedly proclaimed their love for "Girlfriend Collective for athleisure and workout wear!" The company uses recycled materials to make their clothes and "they also have a recycling program for old stuff that'll give you a discount on your next purchase."
5. Everlane
Everlane was a big favorite, with different users highlighting different things they love about the brand. One person noted that they use "quality leather" while another said Everlane is their go to shop for jeans. Though the use of leather does mean "they are not vegan focused company [sic]" which is important to some shoppers seeking sustainable clothes.
Read next: How to Shop for Sustainable & Ethical Fashion – Expert Tips
6. Patagonia
Patagonia has been one of the major brands focused on ethically made clothes for years and their good work has paid off as a lot of people expressed love for the brand and their ethically made outdoor apparel. Though one user noted that while they "love Patagonia…their aesthetic for every day."
Read next: 9 Awesome Sustainable Travel Clothing Brands for Women & Men
7. Wool&
Wool& was noted as a great place "for everyday dresses." One commenter went so far as to state "I LOVE how comfortable they are and they're extremely versatile!" They also called out the brand's 100-Day Challenge program where users get a $100 gift card for wearing a Wool& dress for 100 days straight, saying "I couldn't do it, but I have friends who have!"
8. notPERFECTLINEN
One user expressed their love for notPERFECTLINEN in part because "they make clothing specifically to your measurements for no extra charge." That same person also said that the clothing they've received from notPERFECTLINEN has all been of "amazing quality." Another specified some of their favorite pieces, saying "The Bay crop and oversized Livorno shirt are both PERFECTION."
9. Ade Dehye
Someone was thrilled to point out that Ade Dehye's clothing is "hand.made." (I believe the periods were for emphasis). The company focuses on clothes ethically made in West Africa and throughout the African diaspora. Another commenter who just discovered the brand and their clothes was thrilled too, saying "These are beautiful."
Read next: 40+ Best Stores To Shop Summer Dresses Online For ALL Budgets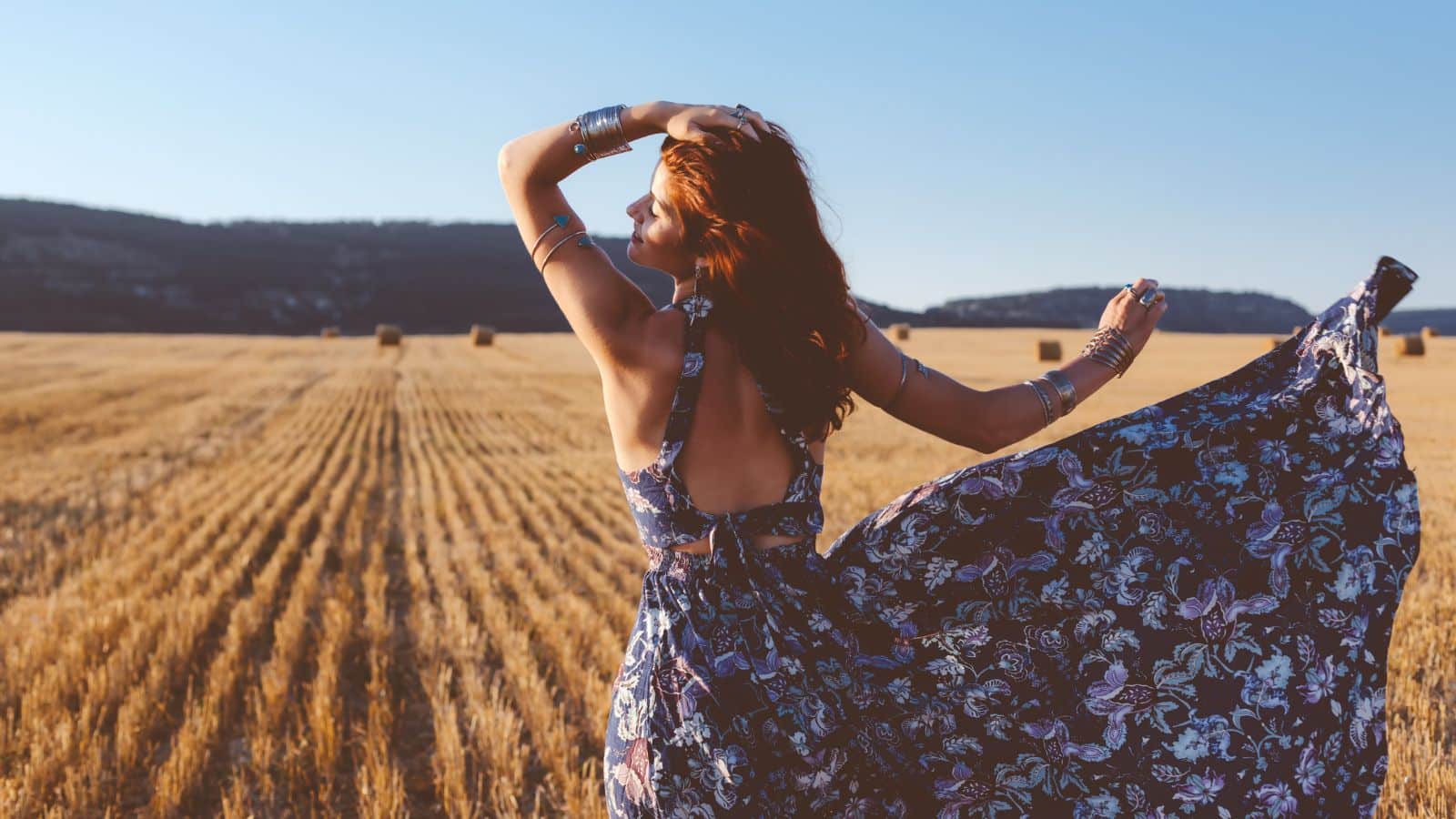 10. Christy Dawn
Several commenters expressed that they like Christy Dawn, with varying levels of excitement. One said the brand was "pretty great," another said "I love Christy Dawn," but a third was even more thrilled about the brand, writing "I looove Christy dawn! The pieces I have from them are really lovely and high quality."