15 Best Apps Like Temu and Sites for Affordable Online Shopping
Searching for apps like Temu? This post is here to help! Whether you're looking for affordable fashion, home goods, electronics, and more, these apps and shopping sites have it all.
Online shopping is not slowing down anytime soon. Thanks to this, there is an increasing number of e-commerce platforms vying for our attention. Among these, Temu has gotten significant attention due to its insanely low prices, diverse product range, and relatively user-friendly interface.
However, it's not the only player in the game. There are numerous apps like Temu that offer similar features and benefits. This article explores the leading Temu competitors, providing a comprehensive overview of each to help you make an informed choice for your next online shopping endeavor.
*Disclosure: some of these links are affiliate links. Meaning, if you click a link and make a purchase, Have Clothes, Will Travel gets a very small commission at no extra cost to you. Thank you for supporting the brands that make this blog possible!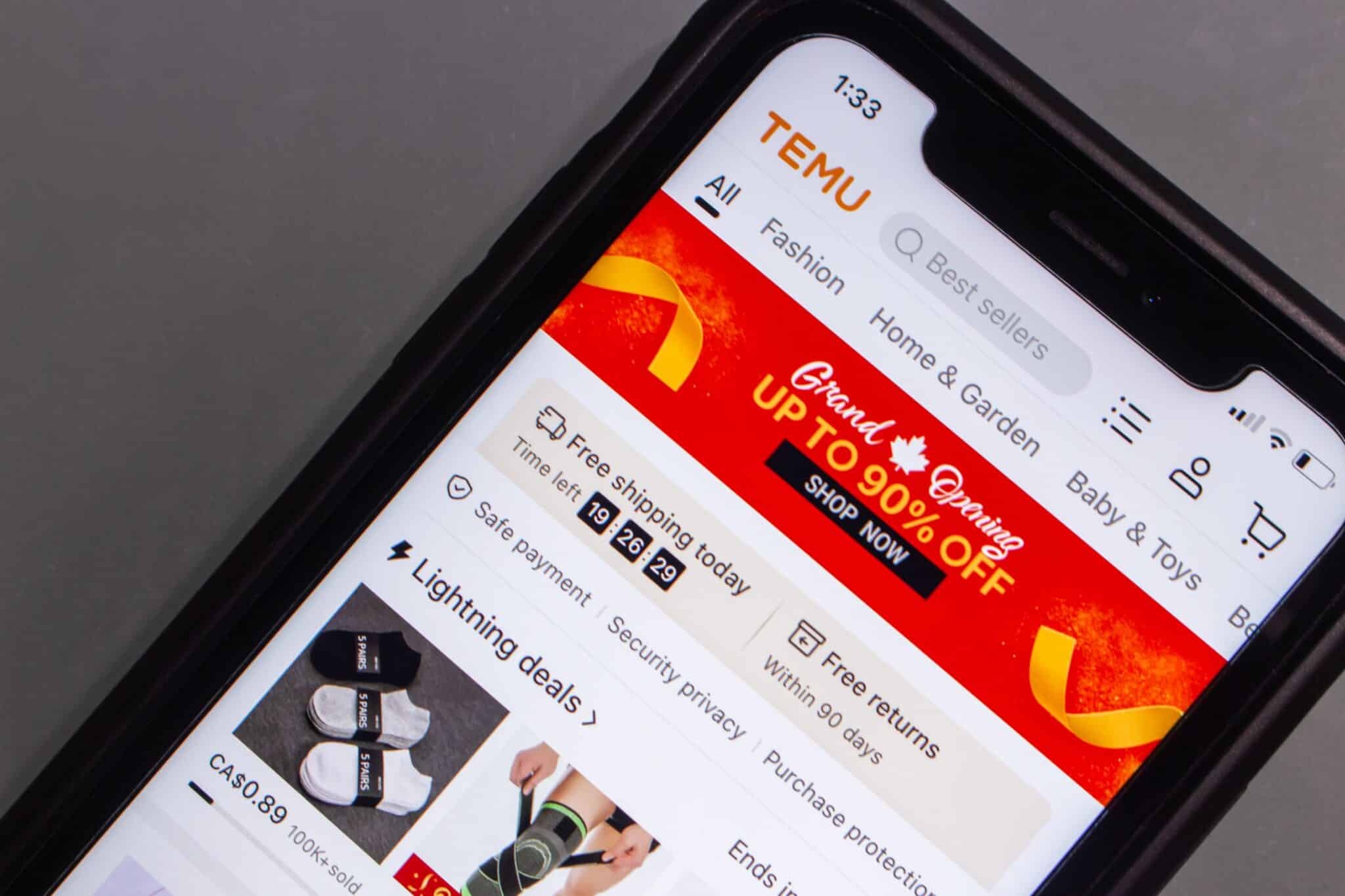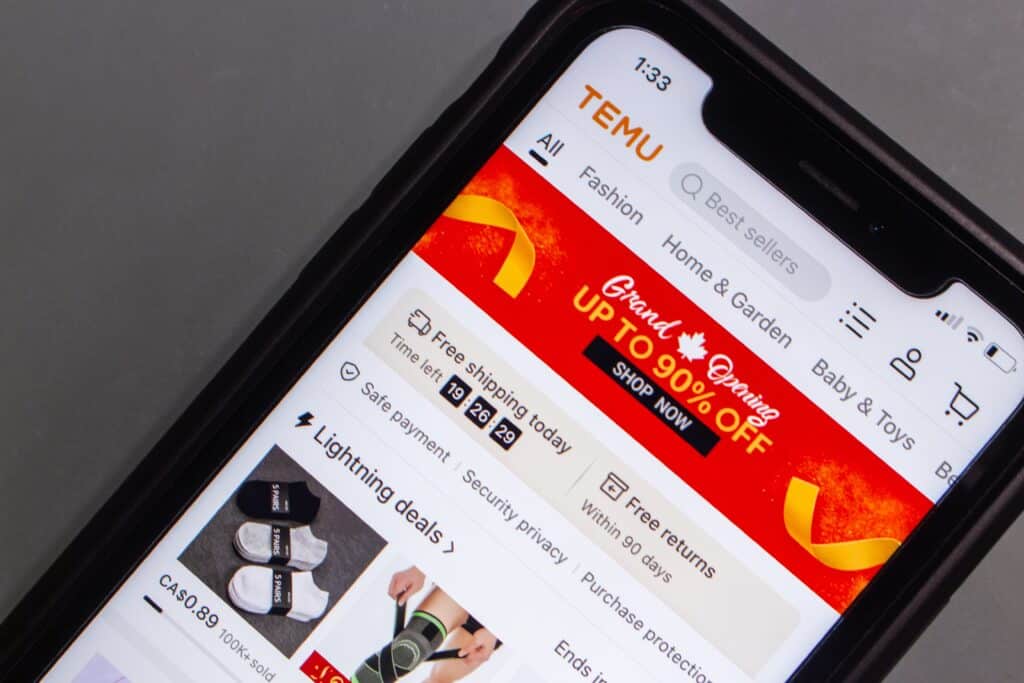 An Introduction to Temu
Before diving into the alternatives, let's first understand what makes Temu popular. Launched in September of 2022, Temu quickly became a leading online marketplace, offering an extensive array of products across tons of different categories. It became the most downloaded app in the United States in no time at all. From fashion and accessories to electronics and home goods, you can find almost anything on this platform.
One of the standout features of Temu is its commitment to affordability. The platform prides itself on offering products at competitive prices, making it an attractive option for budget-conscious shoppers. Temu also offers free shipping on most orders and a flexible return policy, which really make it appealing.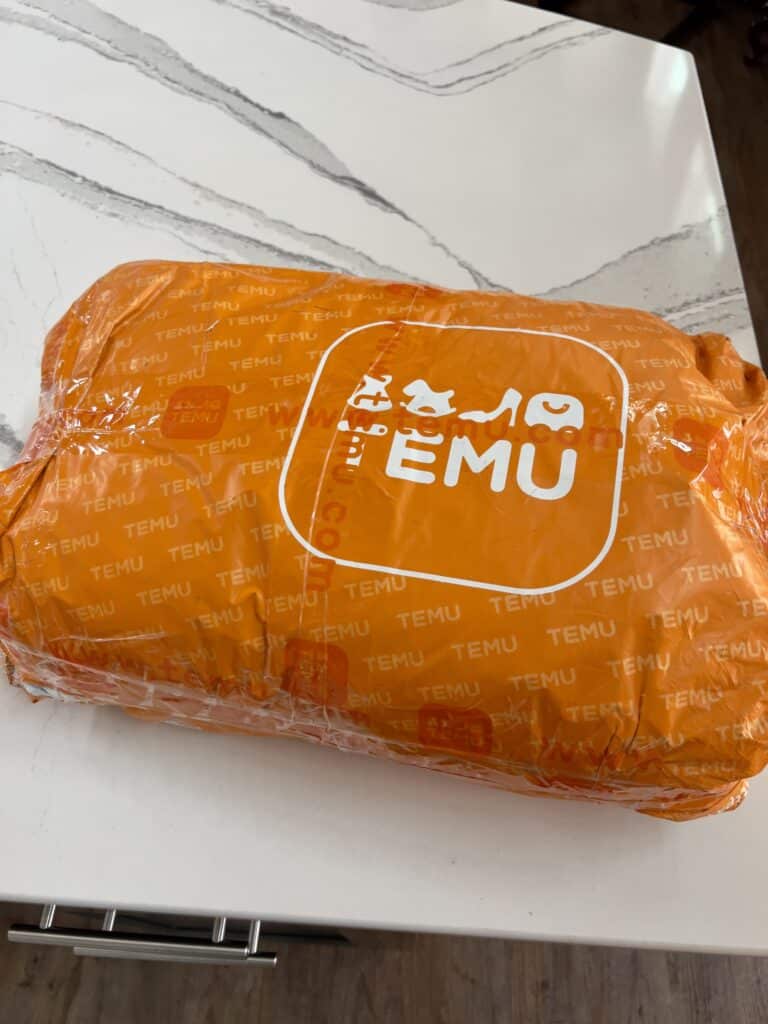 If you haven't shopped on Temu yet, I wrote an in-depth post about my experience shopping on Temu, their shipping and return policy, and whether or not the quality is any good. See the full Temu review here.
However, if you're like me and like to keep your options open when it comes to online shopping, you may be looking for alternatives to Temu, whether due to product availability, shipping times, or simply a desire for more options. The following sections will introduce you to some of the top Temu alternatives.
Top Temu Alternatives
Here, we will explore some of the top sites that are similar to Temu. Each of these platforms offers a unique shopping experience and a diverse range of products. Let's dive in!
Pro tip: Any time you shop online, especially with overseas websites/apps, it is very important to use secure payment methods such as your credit card or Paypal. Do NOT use debit cards. If you do not receive an order, or your information is compromised, Paypal or your credit card will be able to assist you.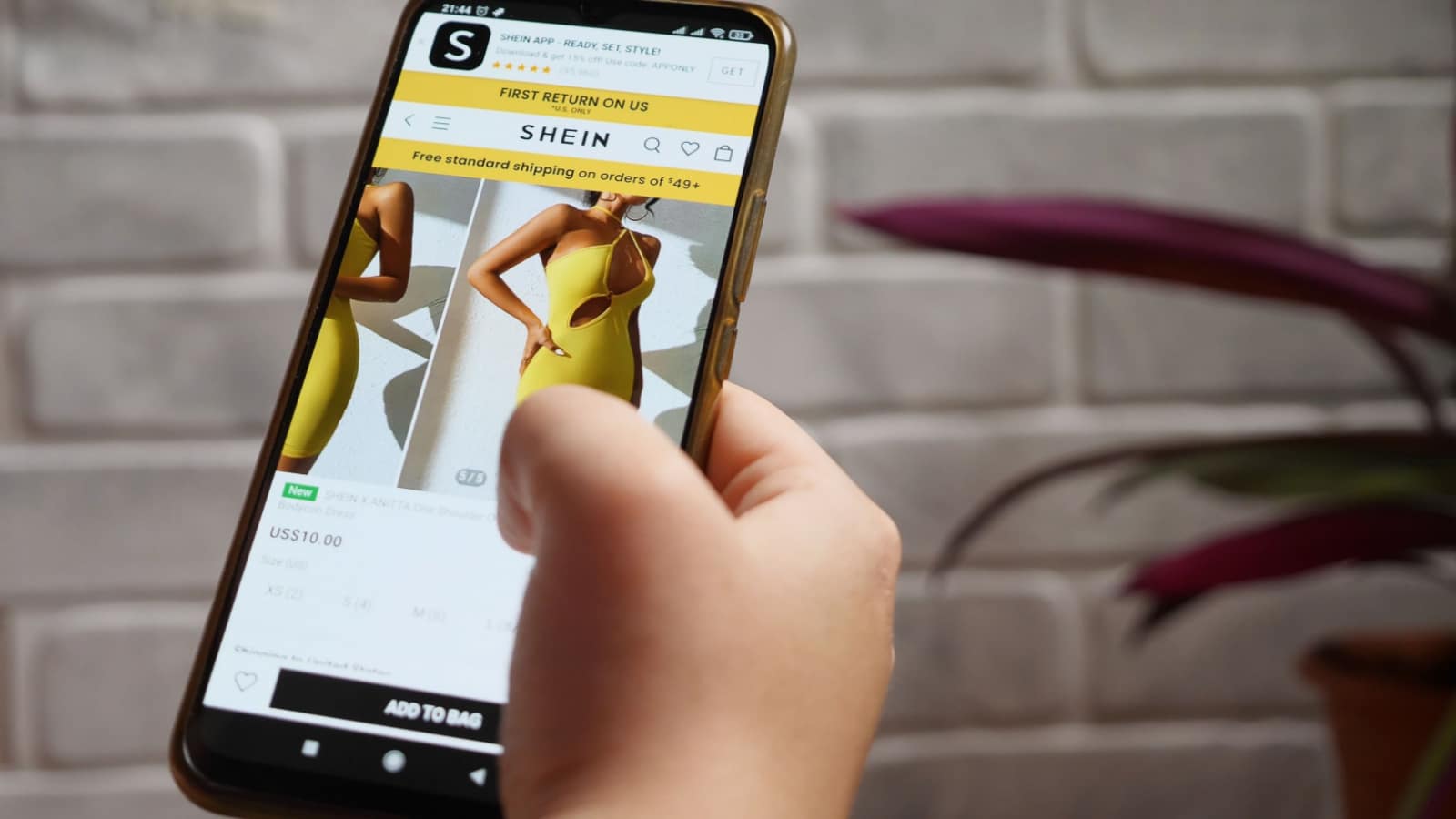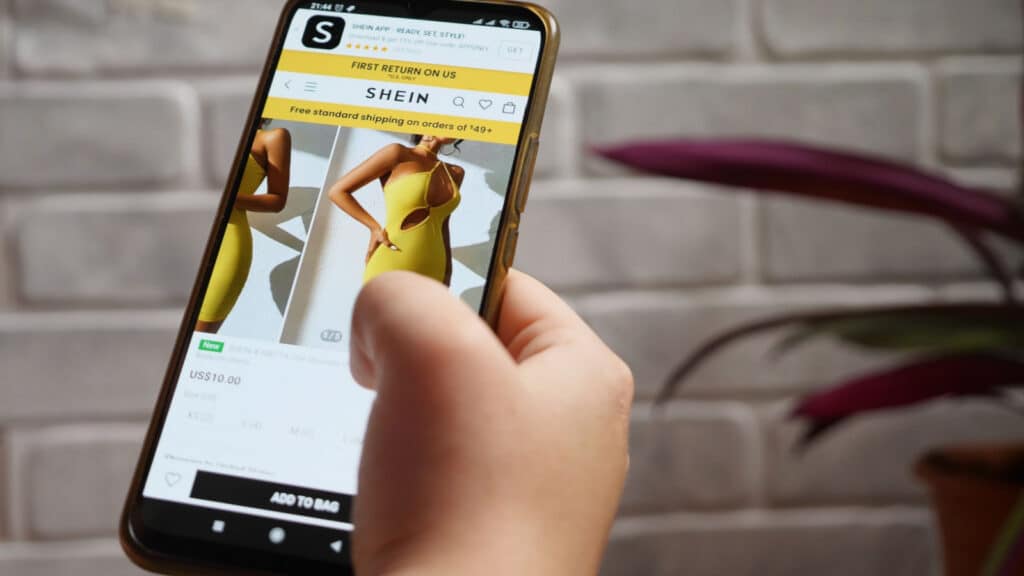 Shein
Shein is an online fashion retailer known for its trendy clothing and accessories at affordable prices. The platform offers a wide range of styles for women, men, and kids, making it a popular choice for fashion-conscious shoppers.
Shein's user-friendly interface, frequent updates, and free shipping on orders over $49 make it an attractive alternative to Temu for fashion enthusiasts. I have also had good luck with Shein returns.
In my opinion, Shein is the best alternative to Temu and one of the most similar shopping apps / sites.
Read next: Is Shein Legit? Honest Shein Review: MUST-READ Before Ordering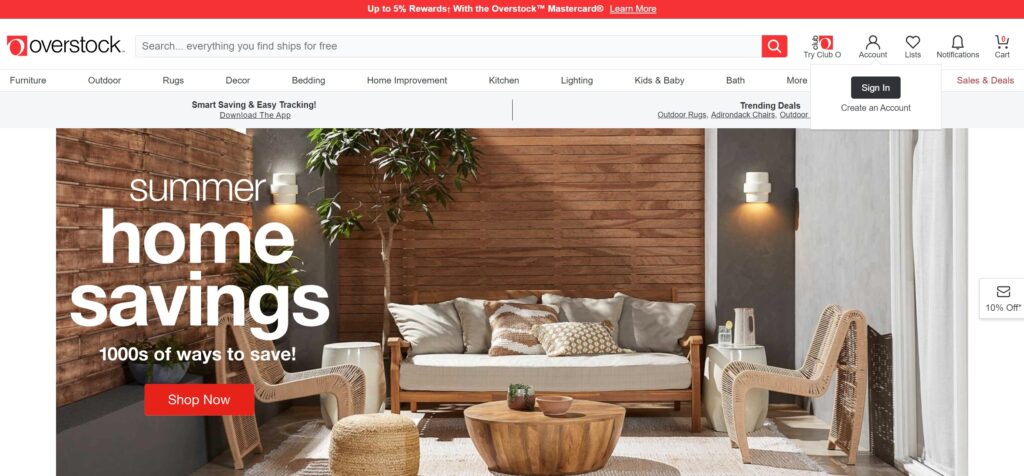 Overstock
Overstock is an online retailer that specializes in selling surplus and returned merchandise at discounted prices. It offers a wide range of products, including furniture, decor, rugs, bedding, and more.
Overstock's commitment to customer service, combined with its vast product selection and competitive prices, makes it an attractive alternative to Temu for home goods.
Update August 2023: Overstock has now merged with Bed, Bath, & Beyond.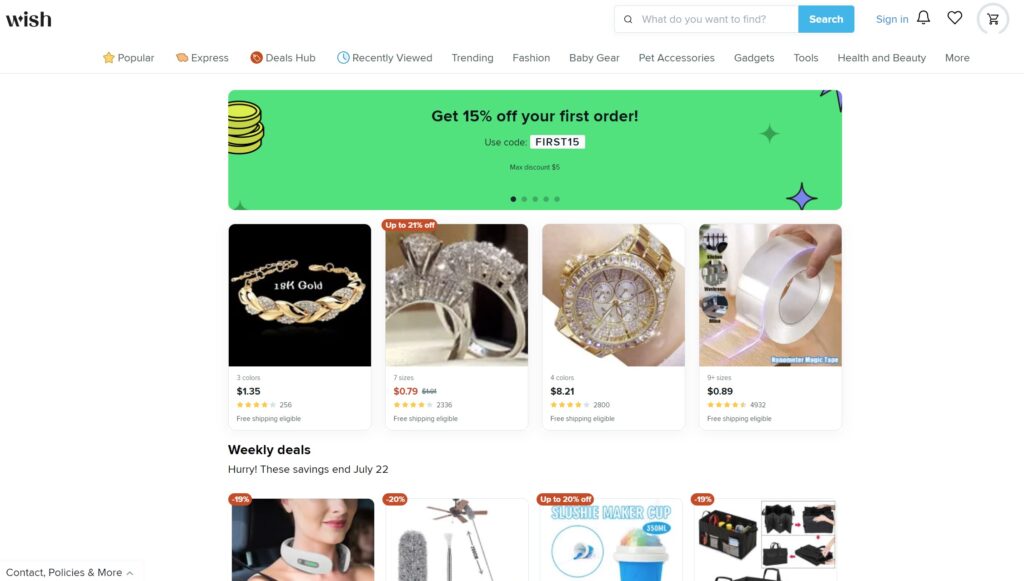 Wish
Wish is another online marketplace that has gained popularity due to its low prices. The platform offers a vast selection of products, from fashion and accessories to electronics and home goods.
Like Temu, Wish connects consumers directly with sellers, often resulting in lower prices. However, as with any online marketplace, product quality can vary, so always check reviews before purchasing.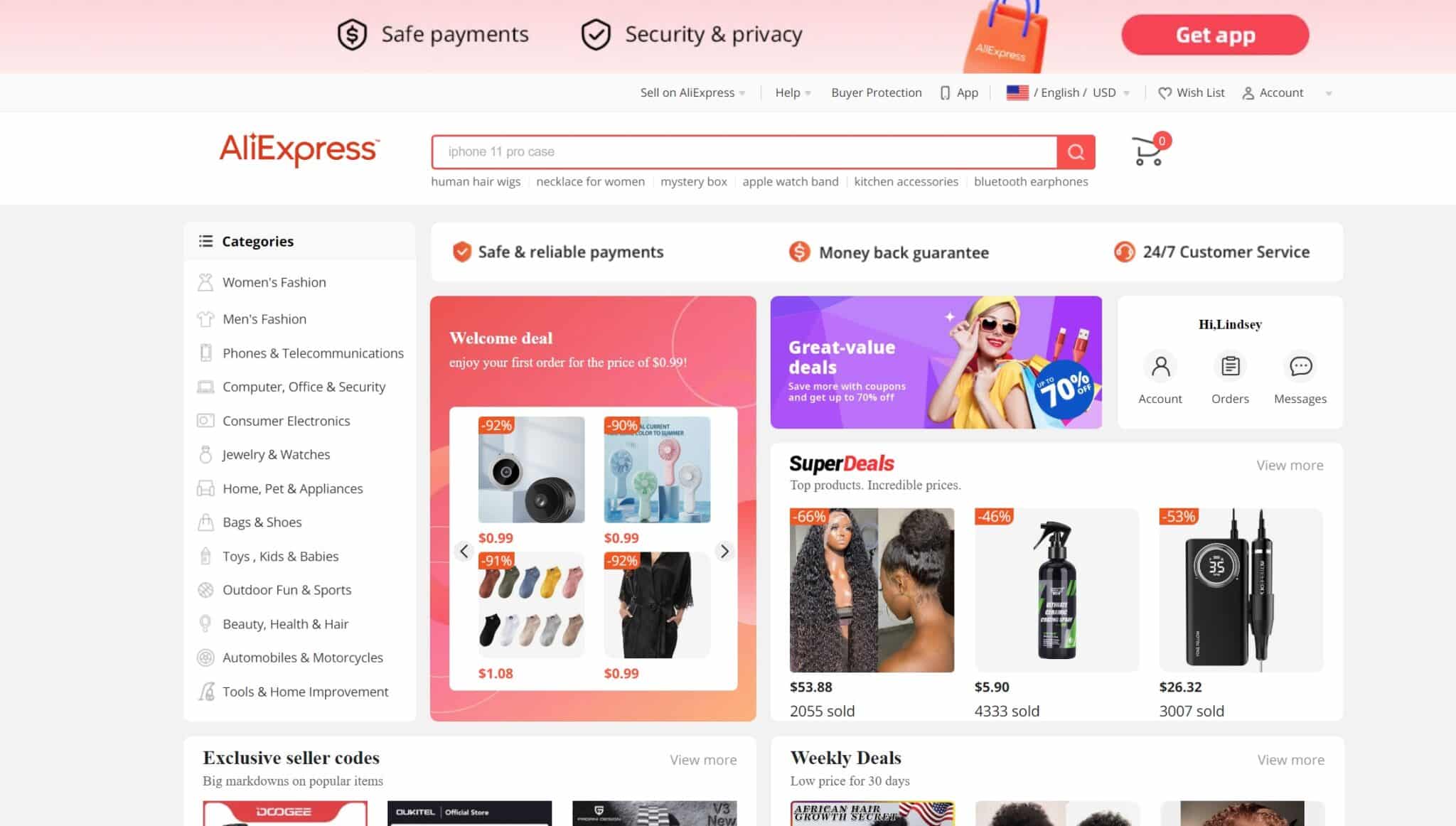 AliExpress
AliExpress is a global online marketplace that provides a platform for small businesses to sell their products to international buyers. It offers a wide range of products, including clothing, electronics, home goods, and more, often at lower prices than other platforms.
AliExpress's interface is user-friendly and available in multiple languages, making it accessible to a global audience. Moreover, the platform offers a buyer protection program, adding an extra layer of security for shoppers.
While AliExpress is similar to Temu in terms of product variety and affordability, its delivery times can be significantly longer due to international shipping. Nonetheless, it remains a popular choice among consumers looking for affordable products.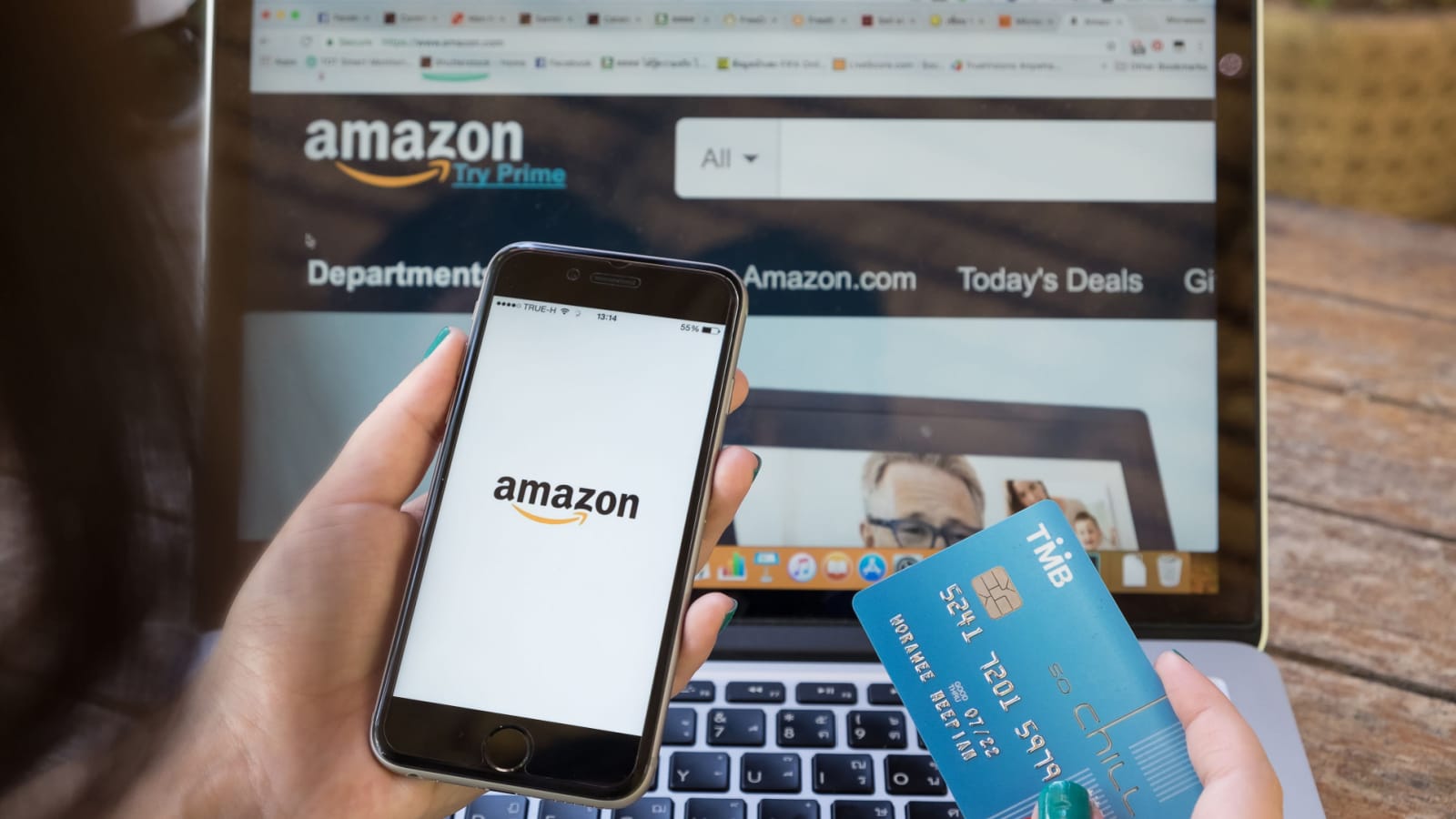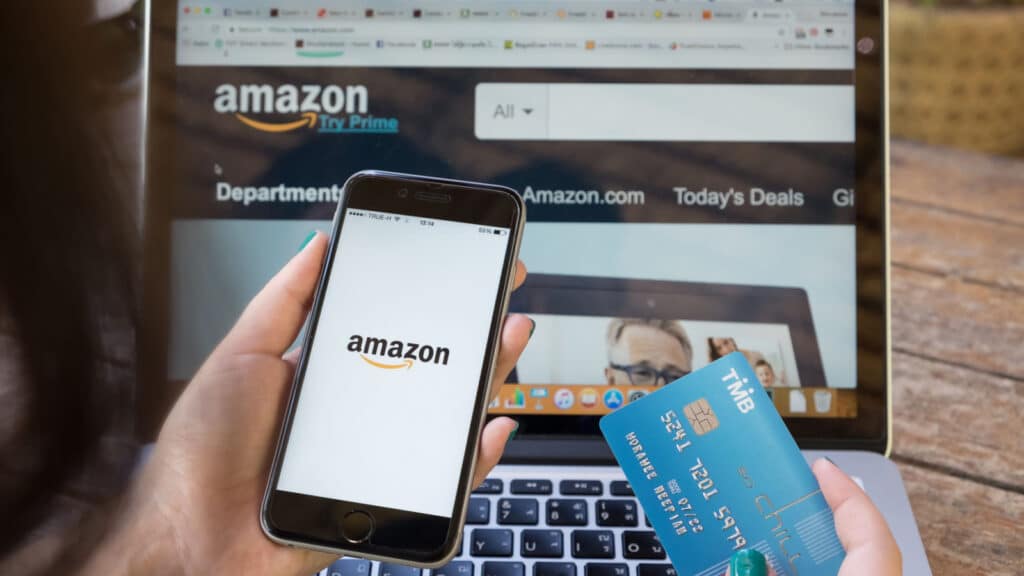 Amazon
Any discussion about e-commerce platforms is incomplete without mentioning Amazon. Founded in 1994, Amazon has evolved from an online bookseller to a global e-commerce giant. It offers an extensive range of products across various categories, including books, electronics, fashion, home goods, and more.
Amazon's popularity stems from its vast product selection, competitive pricing, and reliable shipping. Moreover, Amazon Prime members enjoy additional perks like free two-day shipping, access to streaming services, and exclusive deals.
Banggood
Banggood is a China-based online retailer that offers a wide range of products, from electronics and clothing to home goods and toys. It's known for its competitive prices and extensive product selection, making it a popular choice among apps like Temu.
Banggood offers free international shipping on many items. However, as with any international retailer, shipping times can be longer than those of domestic platforms.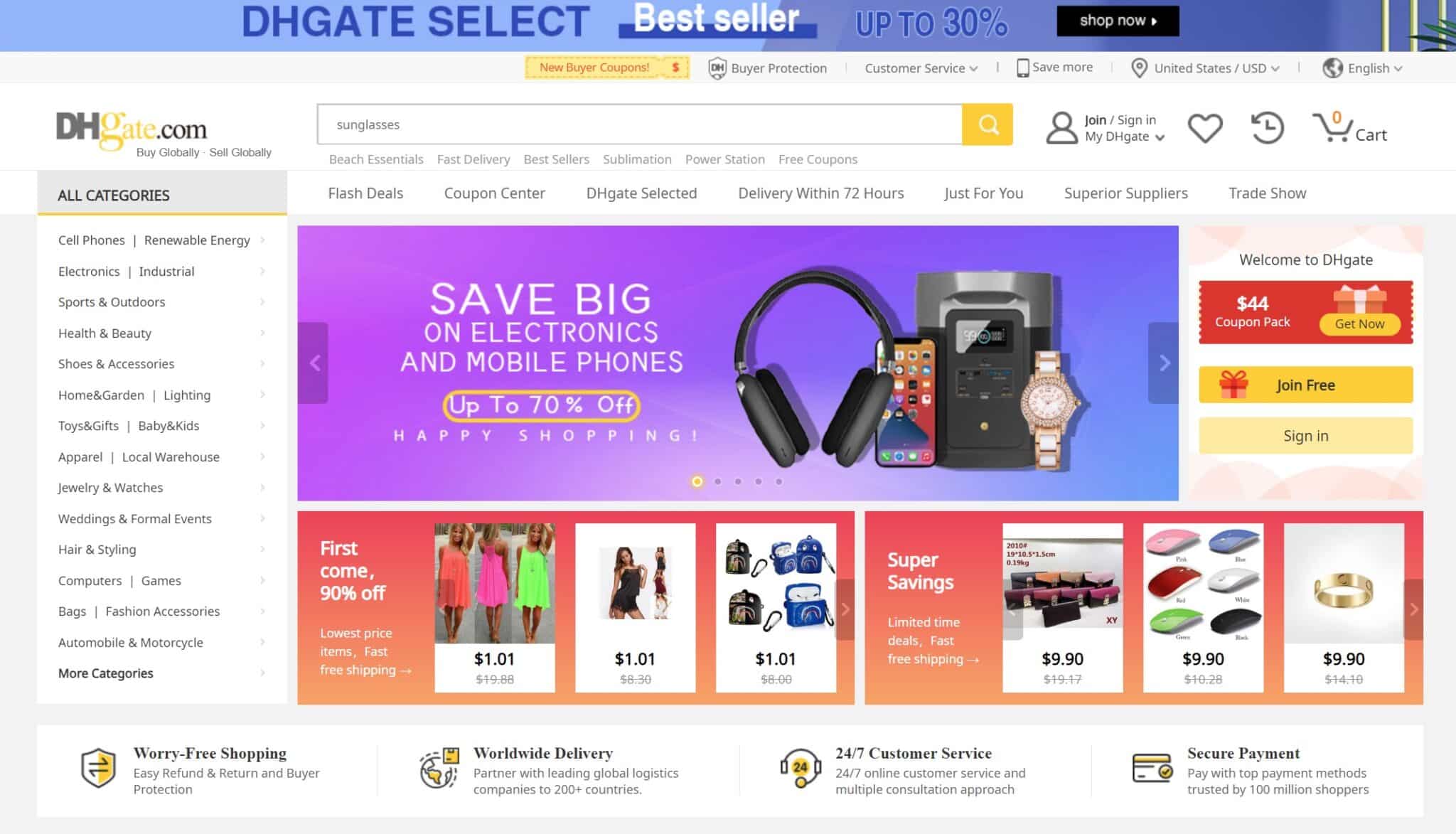 DHGate
DHgate is an online marketplace that connects buyers from all over the world with Chinese suppliers. It is one of the largest e-commerce platforms based in China, offering a wide range of products at competitive prices, including electronics, fashion, accessories, home goods, and more.
The platform provides a wide selection of products, but it's important for buyers to exercise caution and conduct due diligence when making purchases, as the quality and reliability of suppliers can vary.
To ensure a positive shopping experience, it's a good idea to check seller ratings and reviews, communicate directly with sellers about product details and specifications, and pay through secure payment methods provided by DHgate.
LovelyWholeSale
LovelyWholesale is an online fashion retailer that offers a wide range of clothing and accessories for women. They provide trendy and affordable fashion items, including dresses, tops, bottoms, shoes, and more.
LovelyWholesale is known for its competitive prices and frequently updated inventory with the latest fashion styles. Like Temu, they also offer a shopping app. Many items from LovelyWholeSale are even sold on the Temu app.
Nasty Gal
If you're looking for more affordable clothing options, Nasty Gal is another good option. Their prices are generally a little higher than Temu, but the quality is much better as well.
Nasty Gal is an American fashion retailer that was founded by Sophia Amoruso in 2006. The company originally started as an eBay store, where Amoruso sold vintage clothing. Through savvy marketing and a strong social media presence, Nasty Gal quickly gained popularity and grew into a full-fledged online fashion retailer.
The brand is known for its edgy and trendy clothing, targeting young women with a rebellious and bold sense of style. Nasty Gal offers a wide range of affordable clothing, including dresses, tops, bottoms, outerwear, and accessories. They have been particularly influential in the fast fashion space, catering to the millennial and Gen Z audience.
Read next: Is Nasty Gal Legit? Honest Nasty Gal Review of Clothing, Shoes, & Accessories
eBay
eBay is another well-known platform among apps like Temu. This online marketplace allows users to buy and sell a wide variety of goods, from fashion and electronics to collectibles and vehicles. One unique feature of eBay is its auction-style listings, where buyers can bid on items.
Like Temu, eBay offers a vast selection of products at varying price points. However, product quality and shipping times can differ significantly depending on the seller, so it's essential to read reviews and seller ratings before making a purchase.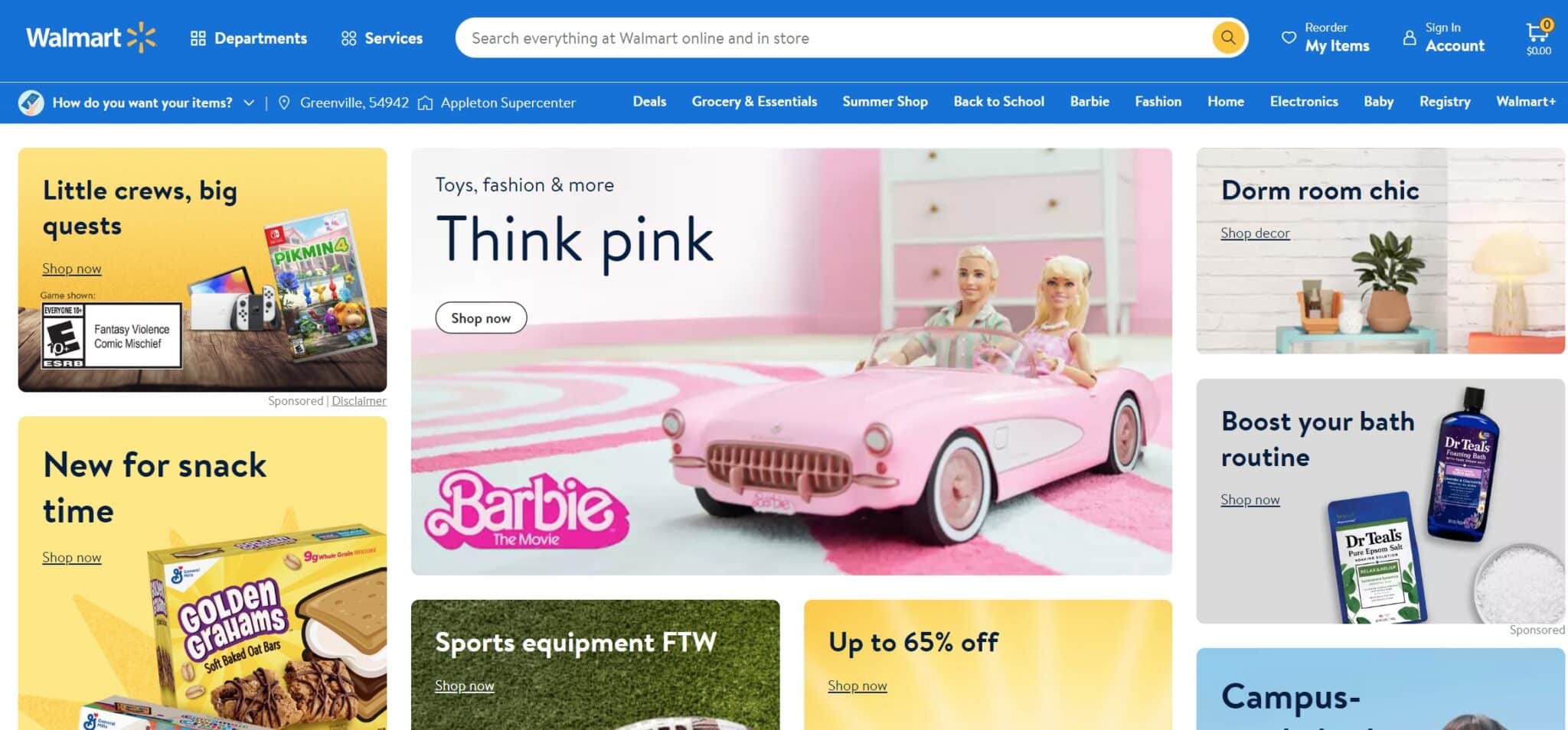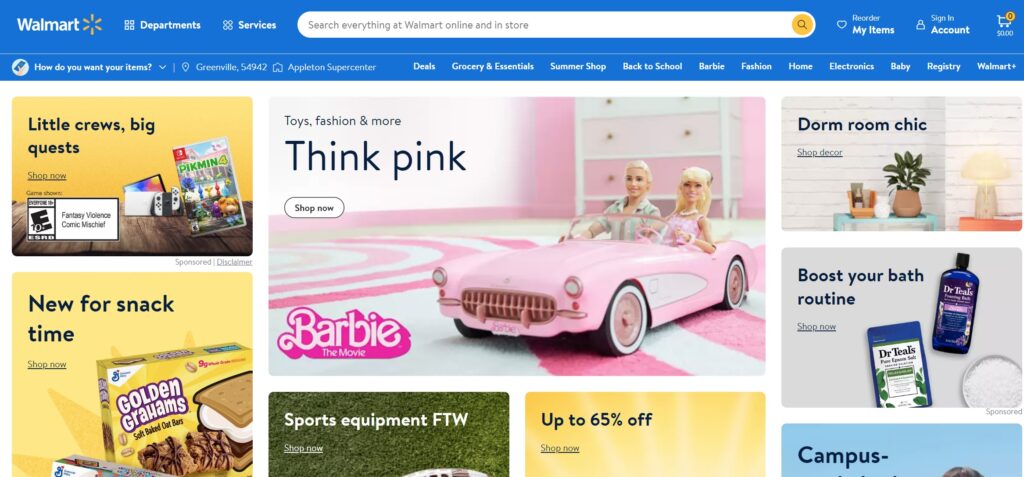 Walmart
Walmart may be a traditional brick-and-mortar retailer, but it also has a fabulous online presence. Its e-commerce platform offers a wonderful selection of products, from groceries and electronics to clothing and home goods.
Walmart's online platform provides the convenience of shopping from home with the added benefit of in-store pick-up for many items. This feature, combined with Walmart's reputation for low prices, makes it a popular alternative to Temu.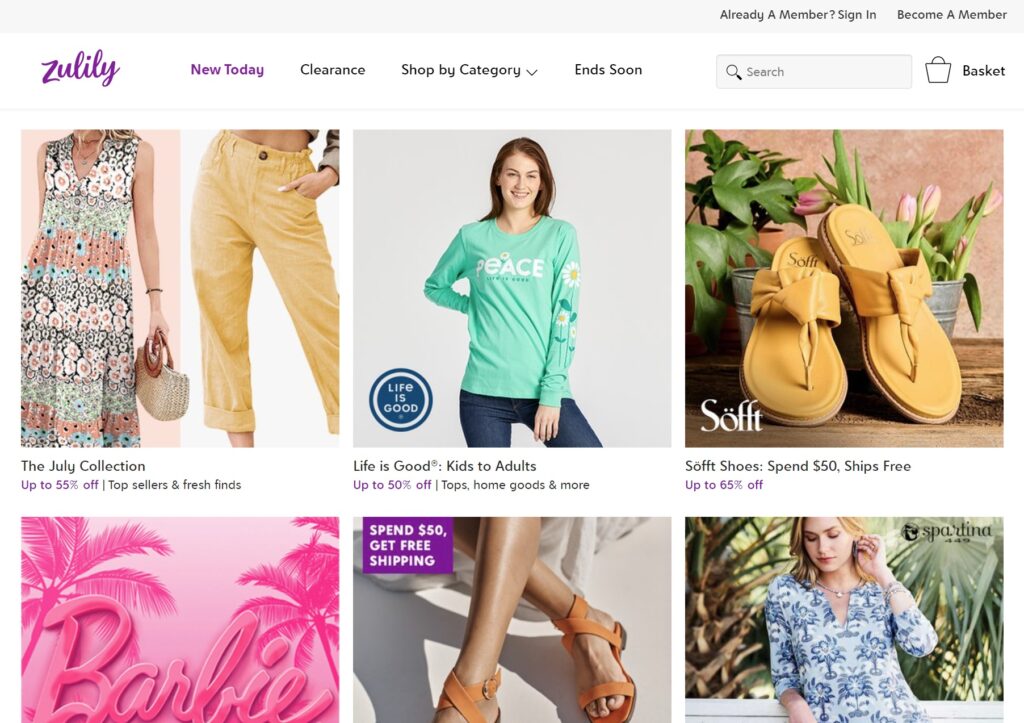 Zulily
Zulily is an American e-commerce company that offers daily deals and flash sales on a wide variety of products, primarily targeting women and children. The company was founded in 2009 by Mark Vadon and Darrell Cavens and is headquartered in Seattle, Washington.
Zulily's business model revolves around offering limited-time sales events, typically lasting for 72 hours, on a diverse range of merchandise, including clothing, shoes, accessories, toys, home decor, and other items. These sales events feature products from various brands and designers, often at heavily discounted prices compared to regular retail.
Etsy
Etsy is an online marketplace that specializes in handmade, vintage, and unique goods. From jewelry and clothing to home decor and craft supplies, Etsy offers a vast selection of unique items that you won't find on traditional e-commerce platforms.
While Etsy's prices can be higher than those on Temu, the unique and handmade nature of many items makes it a popular choice for those seeking something different.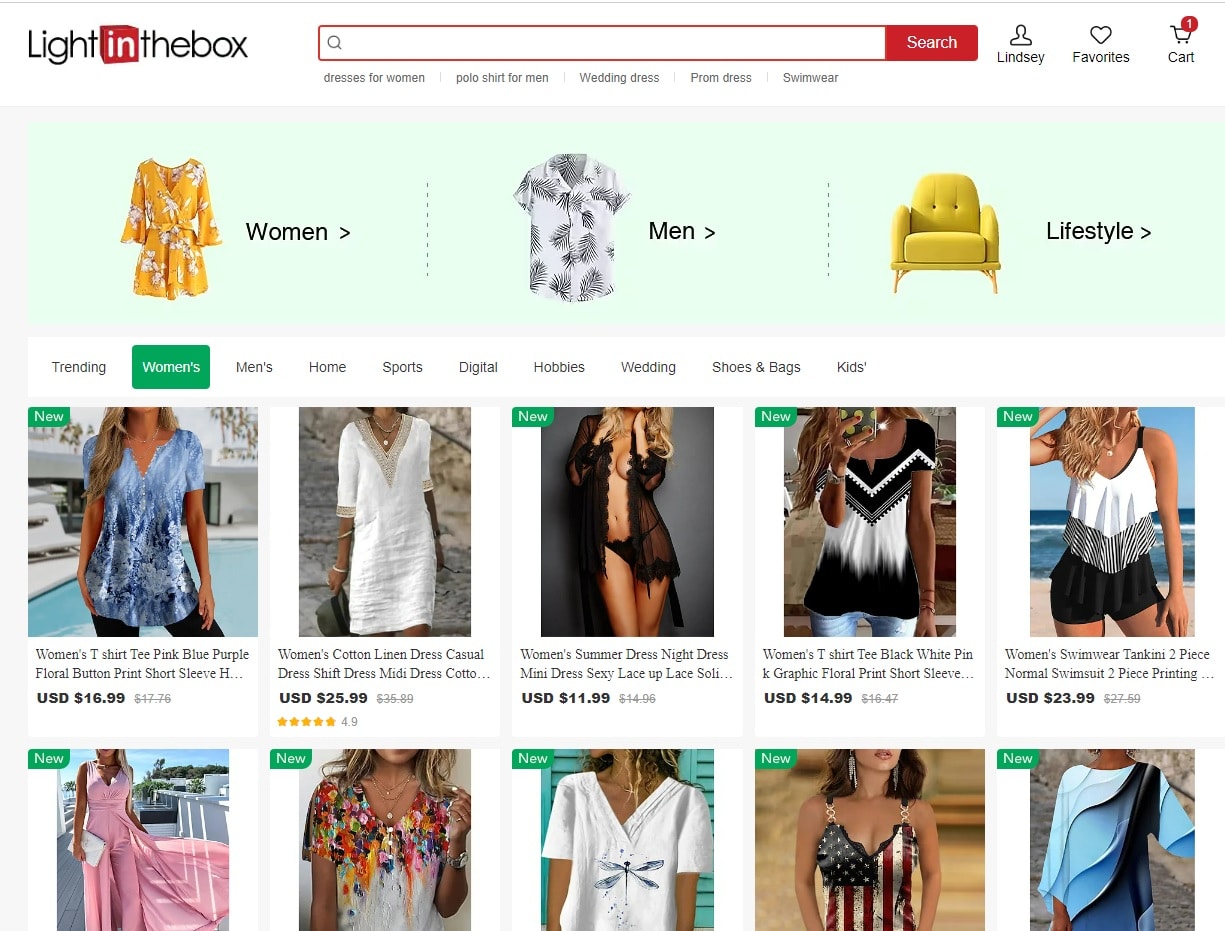 LightInTheBox
LightInTheBox is a global online retail company that delivers products directly to consumers around the world. It offers products in three core categories: apparel, small accessories, and gadgets.
LightInTheBox is known for its low prices and wide product range, making it a popular alternative to Temu. However, like many international retailers, shipping times can be longer than those of domestic platforms.
However, Lightinthebox also has a horrible return policy. Before making a purchase on LightintheBox, I encourage you to read my LightintheBox review or check out my YouTube video, below.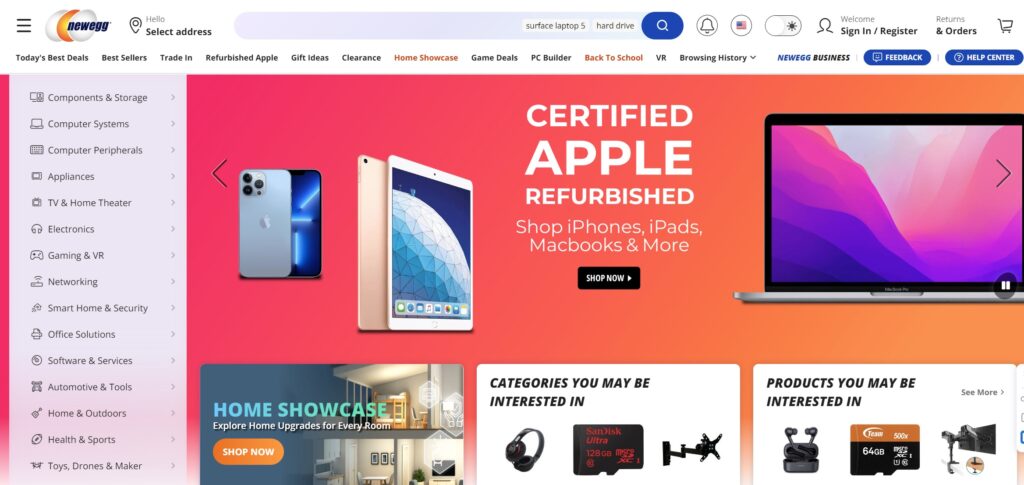 Newegg
Newegg is a leading tech-focused e-retailer in North America, offering a comprehensive selection of the latest consumer electronics, entertainment, smart home, and gaming products. Newegg's focus on high-quality products and excellent customer service make it a strong contender in the list of sites like Temu.
Final Thoughts
While Temu has carved a niche for itself in the e-commerce world, there are countless other platforms that offer similar benefits. Whether you're a fashion enthusiast, a tech geek, or a home decor lover, these Temu alternatives offer something for everyone. So, why limit yourself to just one platform? Explore these sites like Temu and expand your online shopping horizons!
What are some of your favorite apps like Temu? Let me know in the comments!