How to Spend 4 Days in New Orleans – The Ultimate Itinerary
4 days in New Orleans is plenty of time to get a good feel of the city at a relaxed pace. I'm sharing how I spent my 4 days here and a few tips for planning your New Orleans itinerary. Plus, I'll share some suggestions if you have more or less time to spend in NOLA.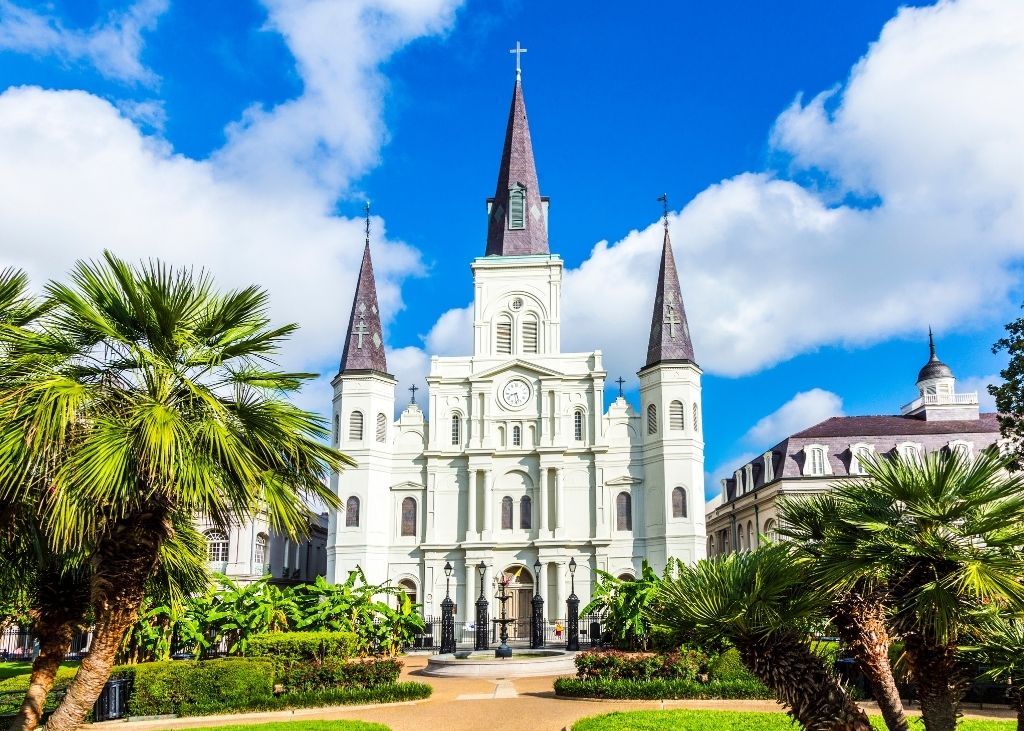 Transportation + Accommodation in New Orleans
Most of the things listed in this New Orleans itinerary are within walking distance of each other. I highly recommend staying at a hotel near Bourbon Street and walking to as many of the destinations in this post as you can. I was at the Royal Sonesta Inn while in New Orleans and was right on top of all the action.
For the places that are too far to walk from the Bourbon Street area, you have a few different options…
Uber
Uber is personally what I used if a place was too far to walk. Renting a car in New Orleans can get pricey, mainly because of parking. (Click here for the latest parking rates!) Not to mention, that much of the US is currently experiencing a rental car shortage and prices are NUTS everywhere.
Buses/Streetcars
Another more cost-effective option is to take the public bus. (Click here for a list of the available lines.) This also includes 4 streetcar lines – which can be a really fun way to explore the city!
Pro tip: if don't want to stay up all night partying and want to sleep sometime before 6 am – request to stay in a hotel room NOT facing Bourbon Street. I had to sleep with earplugs in because my room was right on Bourbon Street and the partying doesn't stop until at least 6 am (seriously)!
How to Spend 4 Days in New Orleans – The Ultimate Itinerary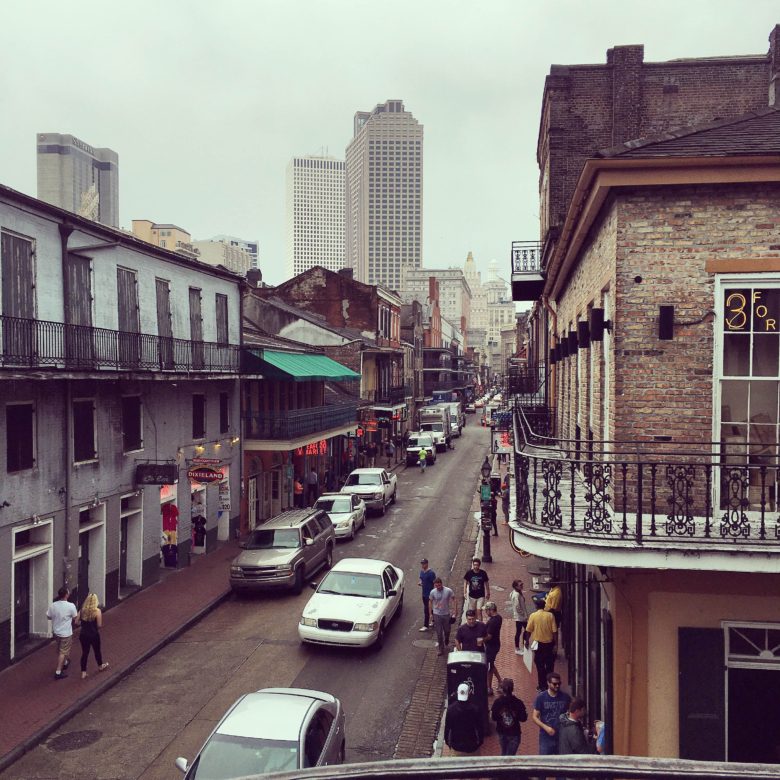 Day 1 – Arrive & Take a Walk Down Bourbon Street
My flight landed in the afternoon, so I didn't have a ton of time to explore NOLA on my first day. I got checked into my hotel and then took a walk down Bourbon Street. Again, my hotel was right on Bourbon Street, so it was an easy walk! There is a lot to see down here. I stopped at a few bars and restaurants before making my way back to the hotel that night. Bourbon Street does look completely different at night – so, it was fun to see it in both the daytime and night.
Another option would be to take a "behind the scenes" tour of Mardi Gras World. These tours go every half hour from 9 am – 4:30 pm and are only about 1 hour long.
Day 2 – Food Tour + Shopping + Haunted History Tour
If you only come to NOLA to do one thing – it should be to eat! There are so many yummy foods down here. I highly recommend taking a food tour (like this one) and maybe even a cocktail tour.
The food tour will only take a few hours maximum, so we used the remainder of the day to shop in the French Quarter and do a little exploring. There are tons of fun shops in this area.
Another highlight of this trip was taking a walking haunted history tour (like this one). This is best done at night + you can bring alcoholic beverages along for your haunted walk through the city! (They even let you stop to refill your beverages halfway through, haha.)
Day 3 – Cemetery Tour + Garden District + Jazz Bars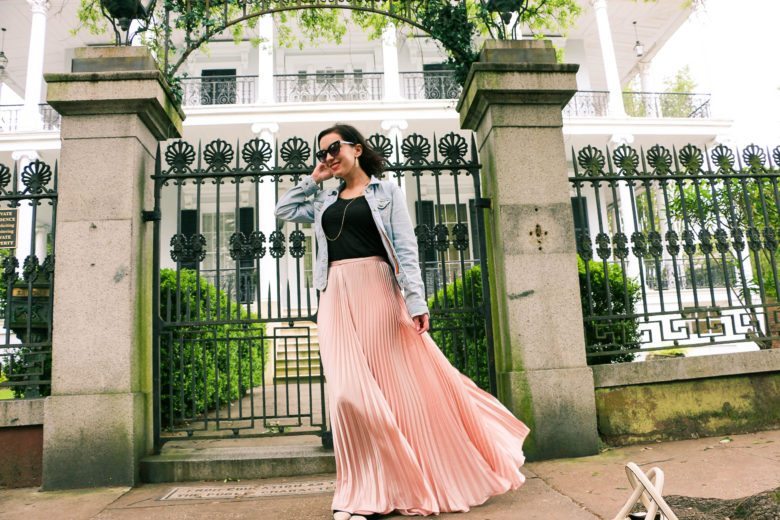 For day 3 I didn't make any tours planned ahead of time. My goal was to see the AHS: Coven Mansion in the Garden District – which I did. Then I walked over to Lafayette Cemetery No.1. I ended up doing a half-hour walking tour here. As morbid as it may sound, you should visit at least one cemetery while in NOLA. They are beautiful, unique and full of history.
Then, I went over to a fun jazz bar called "The Three Muses." After this, I wandered back to the hotel and hung out there to watch even more jazz performances!
For more jazz performances in the city, I recommend reading this article.
Day 4 – Tarot Card Reading – Depart
I woke up and went to a tarot card reading at Rev. Zombies Voodoo Shop this morning – it was a fun experience that I highly recommend doing while in NOLA! I'm not really a believer in this stuff, however, I do have to say, the reading was eerily accurate. I also did a cheap reading on the street afterward – this was also fun, but also not as "accurate," shall we say. Marie Laveau's House Of Voodoo is probably the most popular place to get a reading, but it was completely booked for the 4 days I was here, so be sure to call and book ahead of time!
My flight left late that afternoon.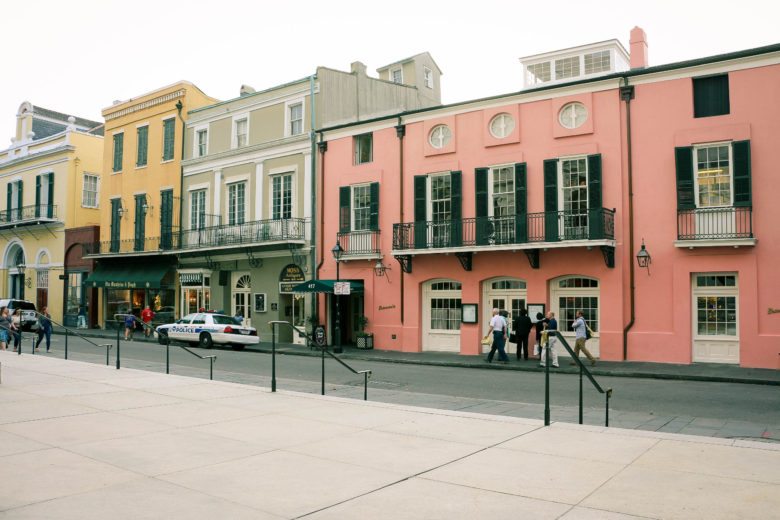 Do You Only Have 3 Days in New Orleans? Here are Some Tips…
You could easily condense this into a 3-day itinerary as well. For example, you could do your food tour, cemetery tour and haunted history tour all in one day – no problem! They are short tours. And there would still be time when you arrive on your first day to do a little shopping and exploring, and maybe even do a tarot card reading if you're interested. Plus, 3 days is a great amount of time to sample all the different cuisine and beverages in New Orleans!
---
Luggage Storage
Need a spot to store your luggage in New Orleans? Luggage Hero is great if you can't check into your hotel yet or need to check out early and still want to do some sightseeing! They'll watch your bags for as little as $1 an hour. Click here to see their rates for New Orleans.
Travel Insurance
Squaremouth is the only site that currently lets you filter travel insurance policies for COVID-19 coverage. I, personally, use Squaremouth for finding the best insurance policies for my travels, and I have already used them for trips planned in 2021. They're also recommended by Forbes! You can click here to get your free travel insurance quote.
Using a VPN When Traveling
VPN is short for "virtual private network." A VPN (like IPVanish) sets up a private connection between your device and whatever network you are connected to – so, no one can see your browsing data. It is important to use a VPN anytime you are connected to public Wifi (such as at a restaurant, resort, hotel, cafe, airport, etc.). This is because when you connect to a public network no matter where you are, you run the risk of a hacker grabbing your unencrypted data. Trust me, speaking from experience here…this can put a real damper on your trip if your banking, phone or email get hacked while you're traveling!
VPNs can also help you save on domestic flights, help you watch Netflix shows not available in the US and more! You can read more about using a VPN in my post "Why I Use a VPN When Traveling and at Home (And You Should Too)."
Have you ever been to New Orleans? If so, what are some things you would add to this itinerary? Let me know in the comments!
This article is now available as a mobile app. Go to GPSmyCity to download the app for GPS-assisted travel directions to the attractions featured in this article.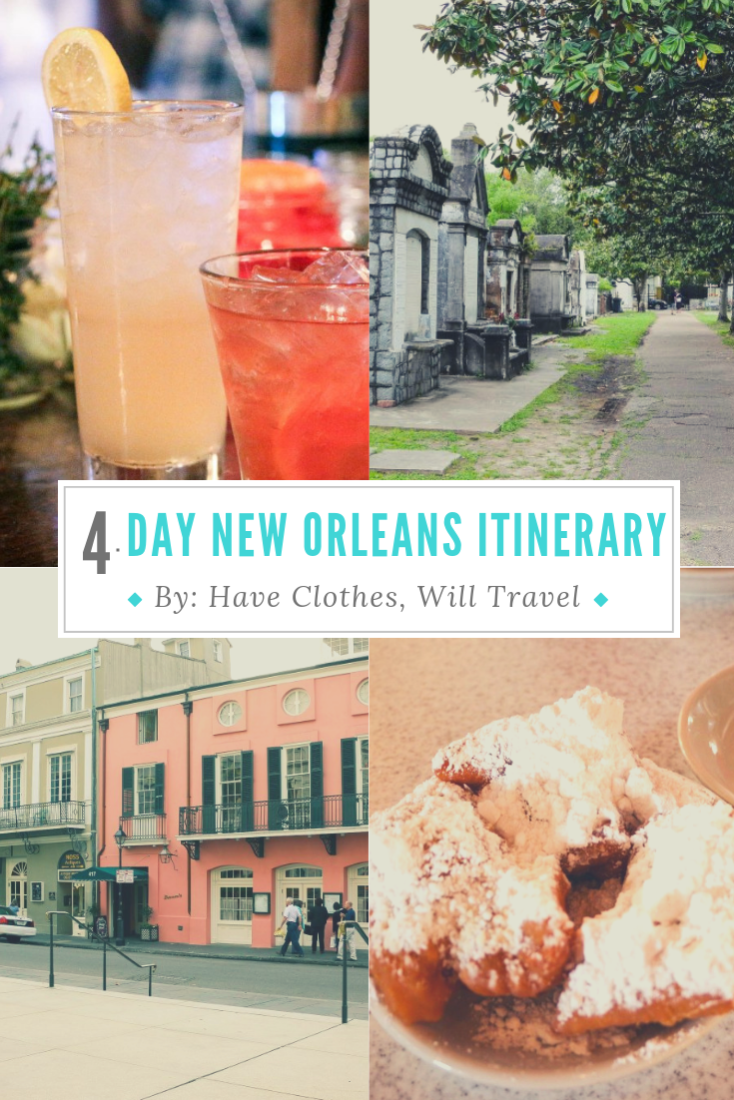 *Disclosure: some of these links are affiliate links. Meaning, if you click a link and make a purchase, Have Clothes, Will Travel gets a very small commission at no extra cost to you. Thank you for supporting the brands that make this blog possible! I am also a participant in the Amazon Services LLC Associates Program, an affiliate advertising program designed to provide a means for us to earn fees by linking to Amazon.com and affiliated sites.