Honest Review of Karina Dresses – Vintage Style Dresses That Don't Wrinkle
Karina Dresses is a small company that makes wrinkle-free dresses with a vintage flair. And they proudly make these dresses in the USA.
If you've been following my blog over the last year, this isn't the first time you've seen their dresses featured here. I now own a total of 5 of their dresses, so I felt I could give my honest opinion of the quality of a variety of their dresses, now. I'll share my honest opinion on the quality, sizing, versatility and price of these dresses, below.
My Honest Review of Karina Dresses – Quality, Sizing, Style, Price and Versatility
*Disclosure: some of these links are affiliate links. Meaning, if you click a link and make a purchase, Have Clothes, Will Travel gets a very small commission at no extra cost to you. Thank you for supporting the brands that make this blog possible!
Karina Dresses Quality
Now that I have been wearing and washing my Karina Dresses for close to a year, I can say without a doubt that they are fantastic quality. That particular dress above (the "Ruby" fit) has been worn and washed at least 30 times now and still looks like new.
I really love that they are machine washable, and they DON'T WRINKLE. They are perfect for traveling, as I can throw them in my suitcase and not think about it.
They are also very breathable and comfortable to wear. I've worn them in blisteringly hot weather and have also been wearing them in winter with tights and leggings (pictured below).
Note: some of their dresses DO have pockets. But not all of them have pockets. Click here to see their dresses with pockets.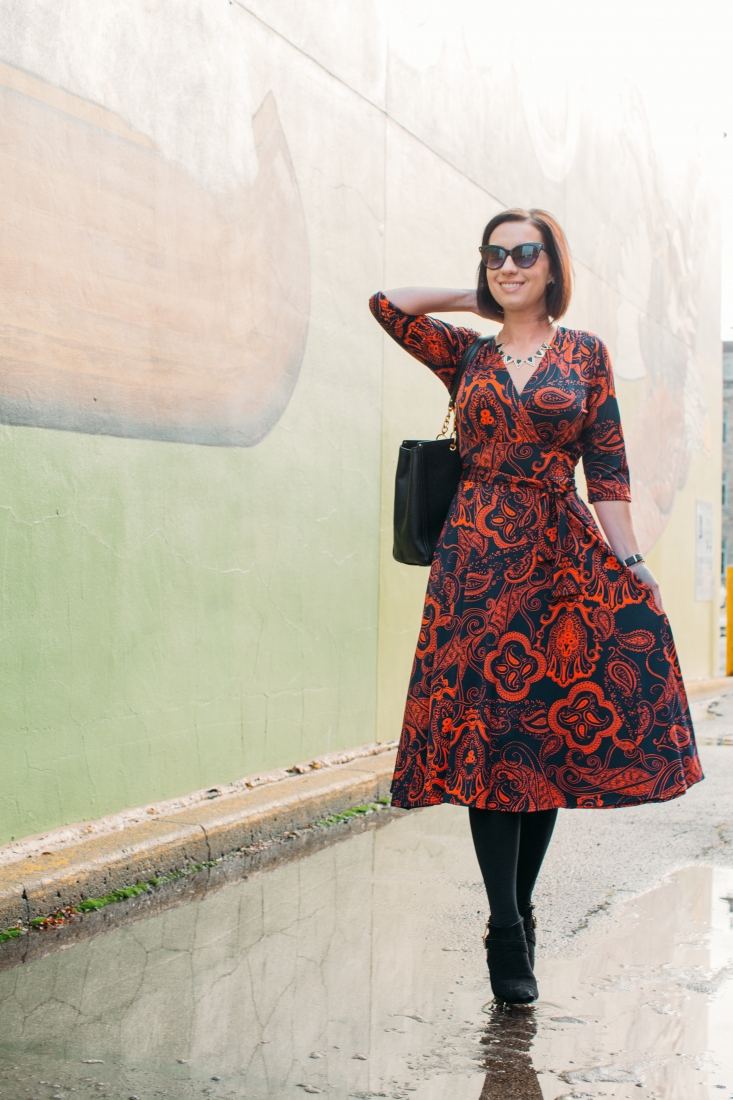 Karina Dresses Sizing
Karina Dresses offers sizes XS – 3X (and in some styles, they also offer XXS and 4X). Their dresses also have quite a bit of stretch to them. Typically, my dress size is a size 6 or medium. In Karina Dresses I can fit in a size XS or Small/Medium.
For example, the dress below (the Nora Dress), I am wearing a size XS.
And their Megan dress, which is a very similar fit and style of dress, I am wearing a size Small/Medium (below). Both of these dresses fit me well.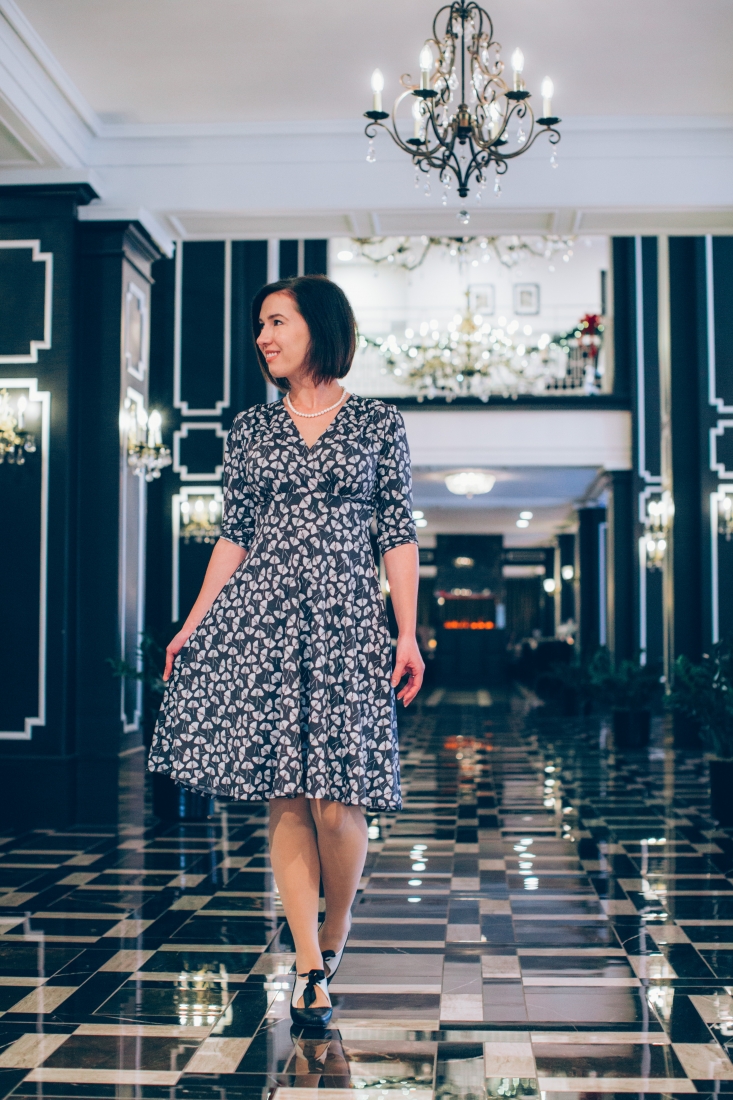 If you're in between sizes on their size chart, I would say your best bet is to size down. The dresses are quite stretchy and forgiving, and for me, the smaller sizes stay in place through the bust area better. However, If you're looking to layer under the dress, though, (with a cami) then the larger size would be better. I could easily pair the dress above with a cami under it.
Versatility
In my opinion, ALL of my Karina Dresses are incredibly versatile. I can easily pair them with boots, heels, sandals or sneakers. I can also wear them with tights or leggings in chillier weather.
These dresses have been worn for days of sightseeing from exploring Russia to resorts in Jamaica, fancy dinners, work events and for every day just running errands! They work for just about everything, in my opinion.
Price
The biggest downfall for these dresses is their price tags. Which is understandable, though. They are high-quality dresses, and they are made in the USA. They aren't being made in a sweatshop in China.
I do understand, though, that this can make them unaffordable. The average dress price is $108 – which is pretty high (but, again, rightfully so).
However, some dresses do go on sale at the end of the season. These sale prices are between $68-$88. (My Nora Dress is currently on sale for $68.) They also host a Black Friday and Cyber Monday sale every year. (These can be between 25%-30% off the entire website.)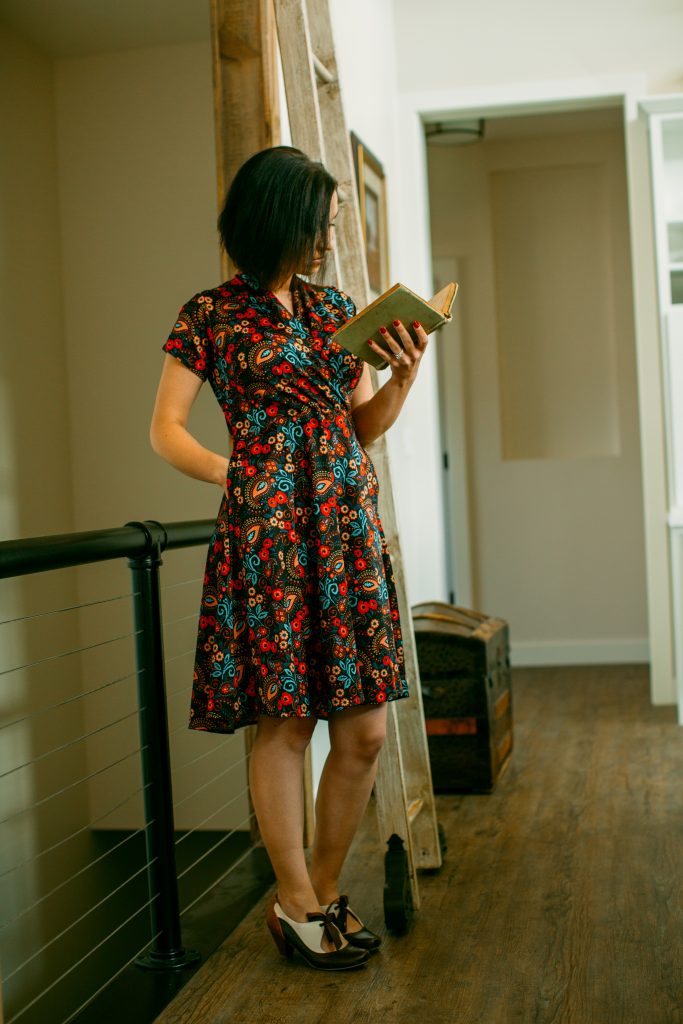 Shipping
I've also gotten quite a few questions about Karina Dresses' shipping policy for international customers. They do ship internationally, and the rate will vary on where it is being shipped and how heavy the package is.
For a rough idea, though, when I was living in Moscow, Russia, to have a dress shipped to my Moscow address would cost around $22.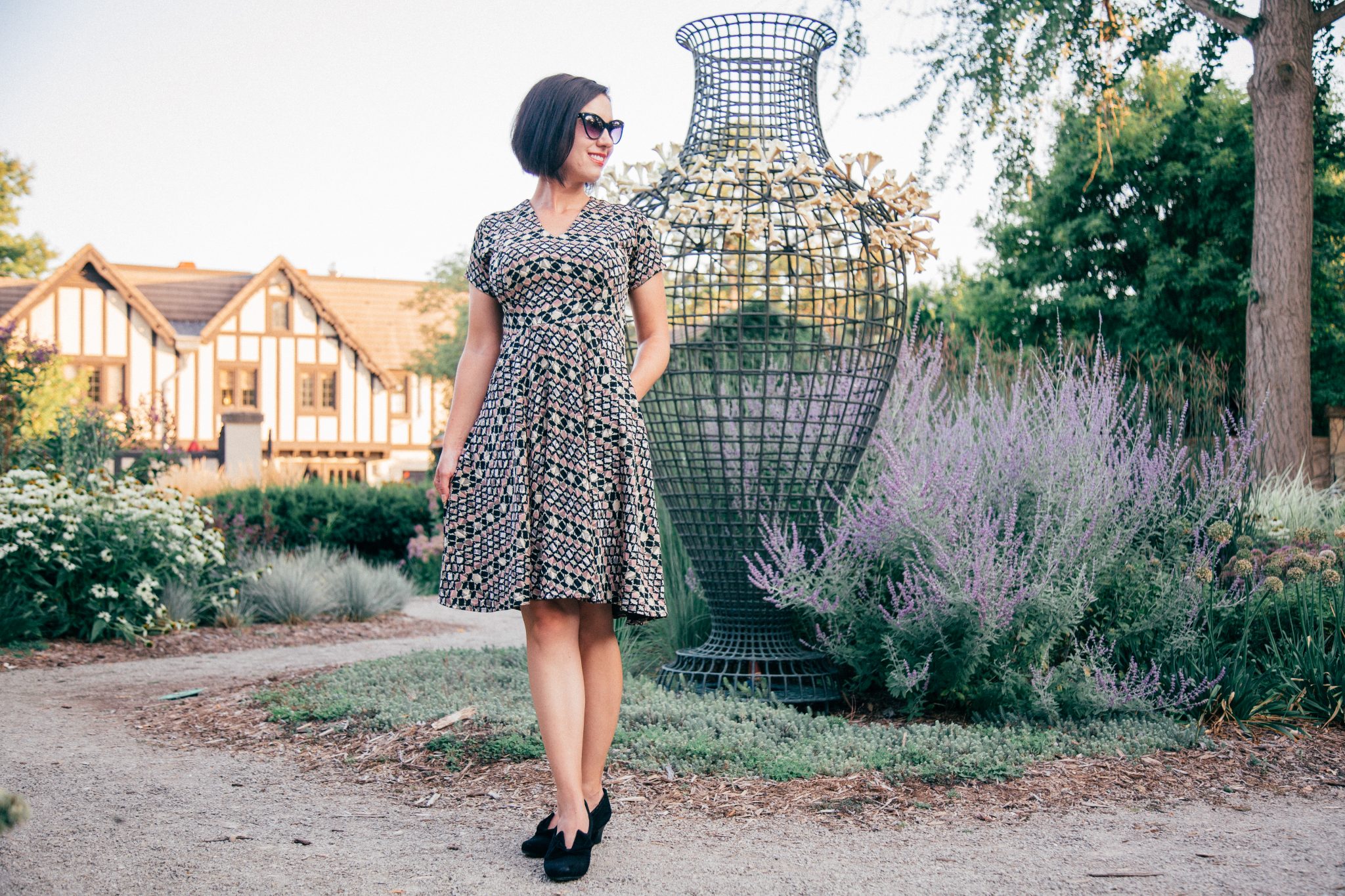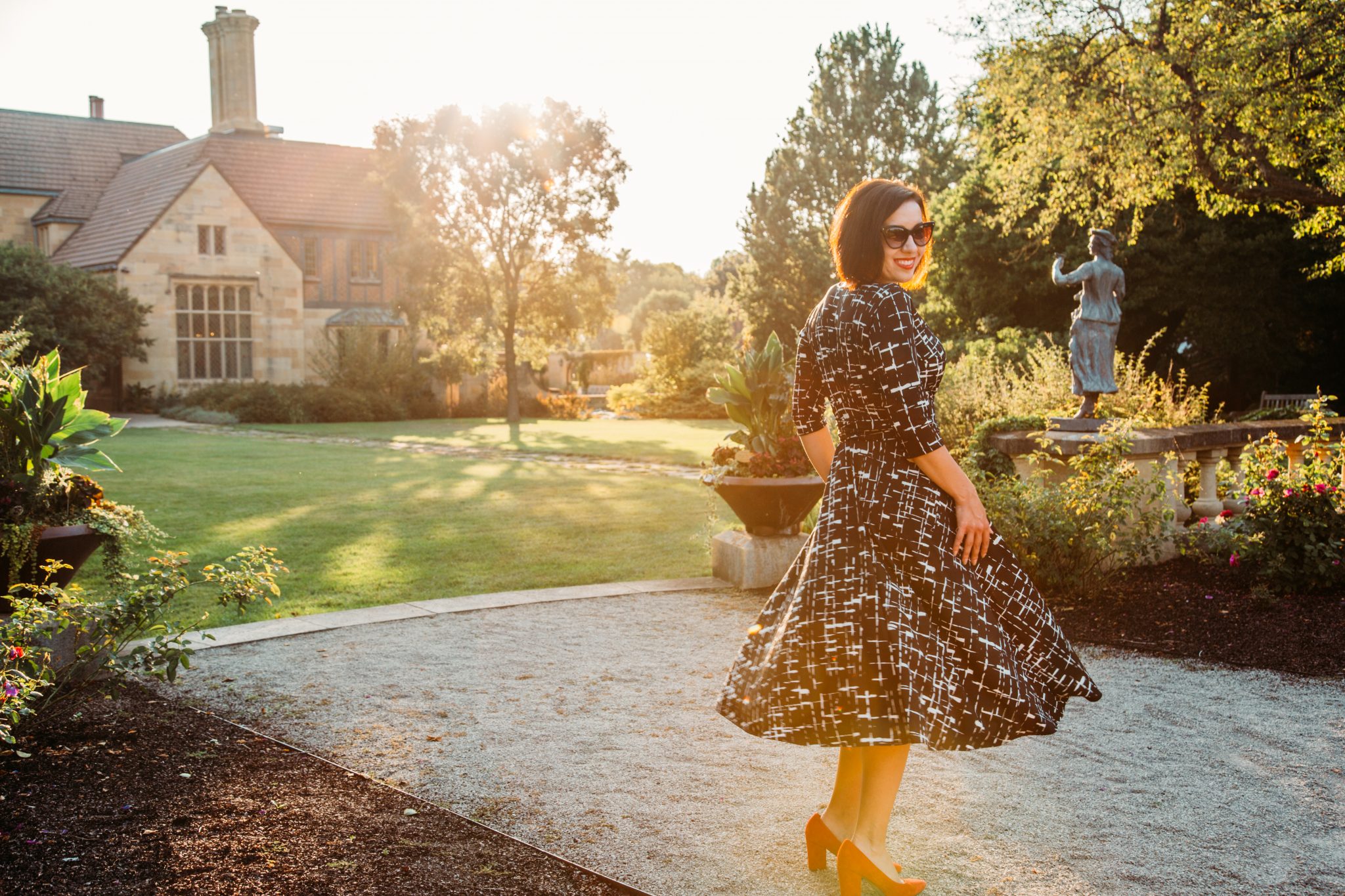 The Verdict on Karina Dresses
So, my overall opinion of Karina Dresses, is… yes, they are pricey, but they are worth the price tag. These dresses are fantastic quality. They are great for just about every event under the sun. And as someone who travels frequently, they are absolutely perfect for traveling!
I really can't recommend them enough.
Red pumps from photo above can be found here & black pumps (similar) from photo above can be found here.
You can also see all of my blog posts featuring Karina Dresses, below.
If anyone has any questions at all about Karina Dresses, please feel free to ask me in the comments section at the end of the post! And I'm curious, do you own any Karina Dresses? Let me know in the comments!
*Thank you to Karina Dresses for sponsoring this post. As always all opinions are my own, and I am never compensated for a positive review. I do, honestly, REALLY love these dresses!
*Disclosure: some of these links are affiliate links. Meaning, if you click a link and make a purchase, Have Clothes, Will Travel gets a very small commission at no extra cost to you. Thank you for supporting the brands that make this blog possible! I am also a participant in the Amazon Services LLC Associates Program, an affiliate advertising program designed to provide a means for us to earn fees by linking to Amazon.com and affiliated sites.