Passion Lilie's Spring 2022 Collection + $100 Gift Card Giveaway!
Today's post is with one of my favorite brands, Passion Lilie, and is sharing a dress from their new Spring Collection. I am wearing the Houndstooth Black & White Organic Wrap Dress for this post. Plus, Passion Lilie is giving one lucky Have Clothes, Will Travel reader a $100 gift card!! You can enter to win at the end of this post.
Passion Lilie is a wonderful brand that has been on my blog many times in the past. They are a fair trade fashion brand that is based in New Orleans. They blend classic silhouettes with playful block prints to create pieces that are both timeless and effortless. Their clothing is designed with comfort in mind, plus each item is ethically handmade in small batches by craftspeople who are dedicated to preserving heritage techniques.
I love their dresses and their commitment to creating sustainable and fairtrade fashion. I have been living in their dresses since 2016. They are fantastic quality, and they all still look like new! Check them out in the pics below.
I recently wore my Passion Lilie Odin Wrap dress on a trip to Kenya too! It was the perfect dress for visiting Sheldrick's Wildlife Trust (one of the most successful orphan elephant rescue and rehabilitation program in the world). I was covered in mud by the time I left the little elephants there, and my Passion Lilie dress withstood some not-so-very-gentle washing to get the mud and stains out of it! (It still looks new, though!)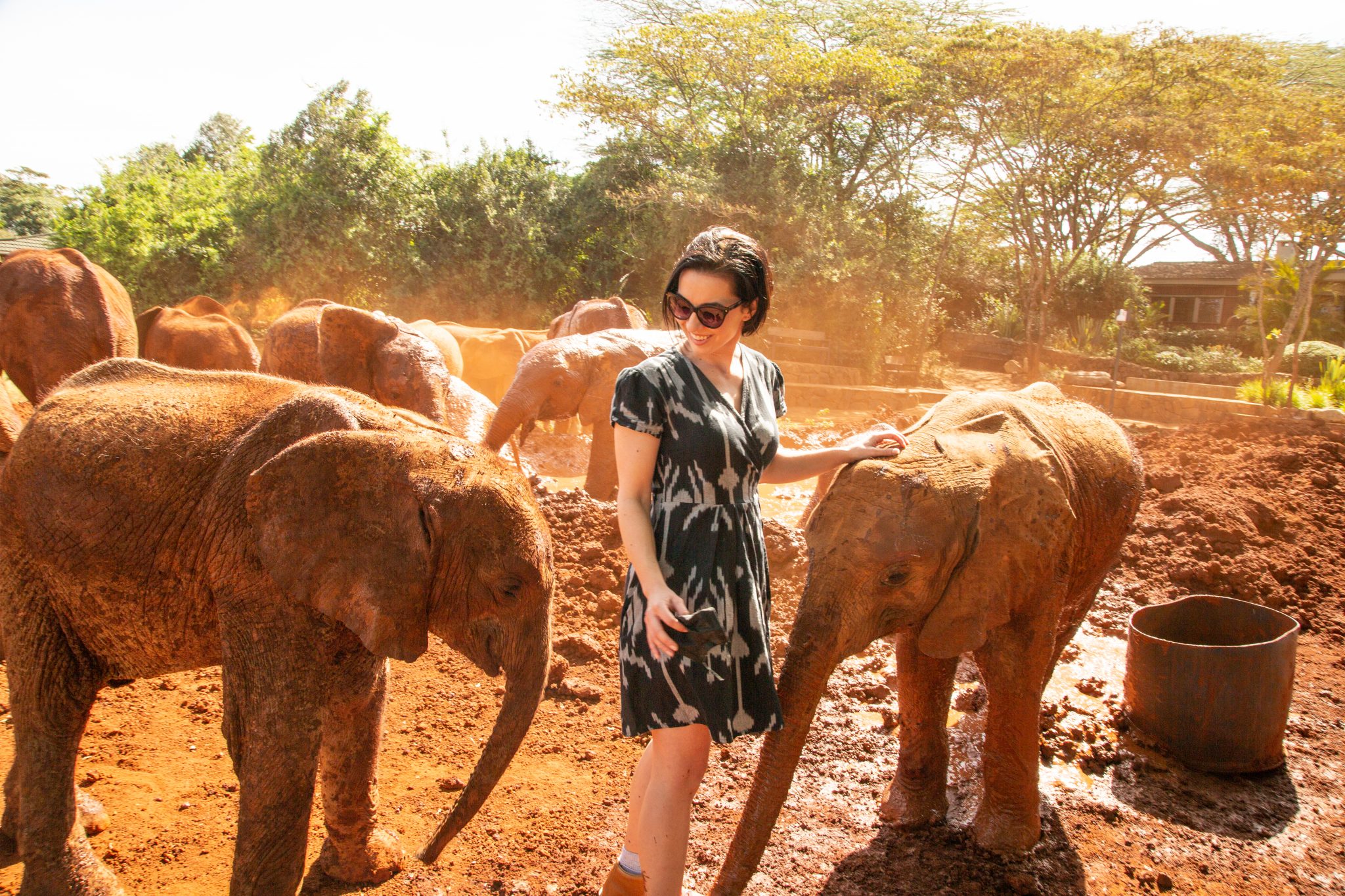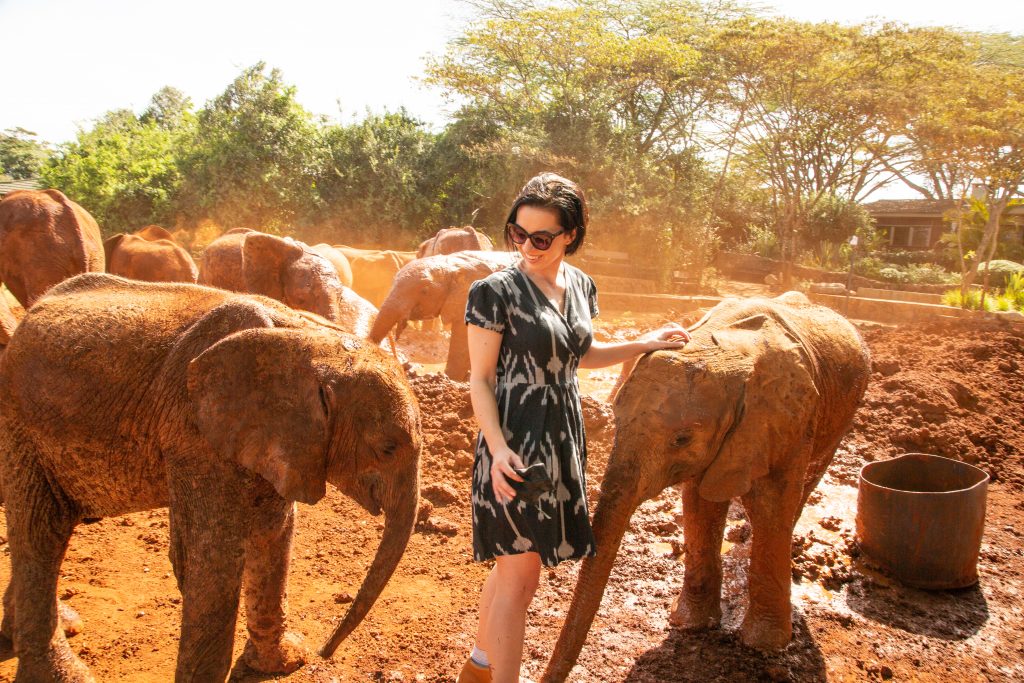 Passion Lilie Houndstooth Organic Wrap Dress for Spring
I wasn't much of a wrap dress fan until I tried Passion Lilie's Odin Wrap dress (above), and that completely changed my tune on wrap dresses! I was always worried I would have a wardrobe malfunction when wearing one… but Passion Lilie's wrap dresses have a hook n' eye closure at the bust, so the chance of having a wardrobe malfunction is greatly reduced.
I ended up ordering their Houndstooth Organic Wrap Dress after having such a good experience with the Odin Wrap dress. This one also has a hook n' eye closure at the bust, and I love how it fits! The ruffle details are just too darn cute too.
Sizing
In the past, I have ordered size mediums from Passion Lilie, but after looking at the size chart a little closer… I tried this dress in a size small, and I am very happy with how it fits! I typically prefer a looser fit with my dresses, but this one still has enough room to be comfortable, despite the smaller size. It also has pockets!! (All of my Passion Lilie dresses have pockets – it's the best.)
I wore this dress for a recent trip to Florida with my family. It's still snowing in Wisconsin, so it was nice to get out of the cold and actually wear "spring" clothing for a change! I'm looking forward to getting some more use out of this dress once it finally warms up here.
If wrap dresses aren't your style, though, don't worry! Passion Lilie's Spring collection also includes adorable jumpsuits, skorts, shirts, pants, and shorts.
Passion Lilie $100 Gift Card Giveaway!
The part you've all been waiting for – the $100 gift card giveaway! One lucky Have Clothes, Will Travel reader gets the gift card, you just have to enter in the widget below. There are 13 ways to enter to win. This giveaway will run until May 18, 2022 at 12 pm PT.
$100 Passion Lilie Gift Card Giveaway for Sustainable Dresses & Clothing

*Thank you to Passion Lilie for partnering with me for this post. As always, all opinions are my own, and I am never compensated for a positive review.
*Disclosure: some of these links are affiliate links. Meaning, if you click a link and make a purchase, Have Clothes, Will Travel gets a very small commission at no extra cost to you. Thank you for supporting the brands that make this blog possible!