The Best Ways to Get to Any Destination on Your Vacation
Guest Post by Russell Emmental
Planning where to go and what to see on your next vacation is always one of the most exciting parts of the entire pre-trip process!
If your list of things to see seems daunting, I have some suggestions on the most inexpensive and efficient ways to get to every destination you're eager to visit. Here are choices for every type of traveler, picked to accommodate your travel schedule perfectly!
Let's begin!
The Best Ways to Get to Any Destination on Your Vacation
Research Guided Tours
If you are new to your chosen destination and didn't take too much time researching what the city has to offer, then a guided tour may be the best route for you!
Almost every tourist destination on the planet is swarming with guided tours. (Websites such as GetYourGuide or Viator have tours in nearly every city in the world.) These informational tours will provide you with expert insight on everything you could ever want to know about the city that you are in.
Guided tours range in price and guide rate. Some will provide general information of the site, while others will focus on a particular angle, like dark history. Feel free to spice up your trip with an unusual tour!
Rent a Car
You will have the most freedom to see everything you could dream of by finding cheap car rentals in your destination city! Most cities provide you with a variety of rental options that you can check out by looking at car comparison sites. It is also the best choice for individuals who may not be up for the physicality of walking or biking around the city.
Enjoy Inexpensive Public Transit
Whether you choose to take a train, taxi or metro, you will arrive at your chosen destination and you will get to experience how the locals travel!
Public transit is very affordable in most cities, though does raise some added stressors. Your freedoms may be a little more limited. You'll have to time your trip based on the arrival and departure times. As long as you plan ahead, public transit is an inexpensive option to get mostly anywhere.
Count on Walking Through Town
One of the greatest ways to explore some of the best-hidden gems a city has to offer it simple; take a walk around town!
While it may take a little bit longer than the other options listed here, you will have the chance to see things that you never would have if you were zooming by in a car. You can cut corners through secret passageways, and it's easier to take a quick detour at a nearby attraction or gift shop.
Another benefit to walking around is that it is free! This way, you can save some extra money to spend in all the new stores and attractions you may stumble across.
Pro tip: You can even take your own walking tour using your phone with apps such as GPSmyCITY!
Why Not Try to Bike?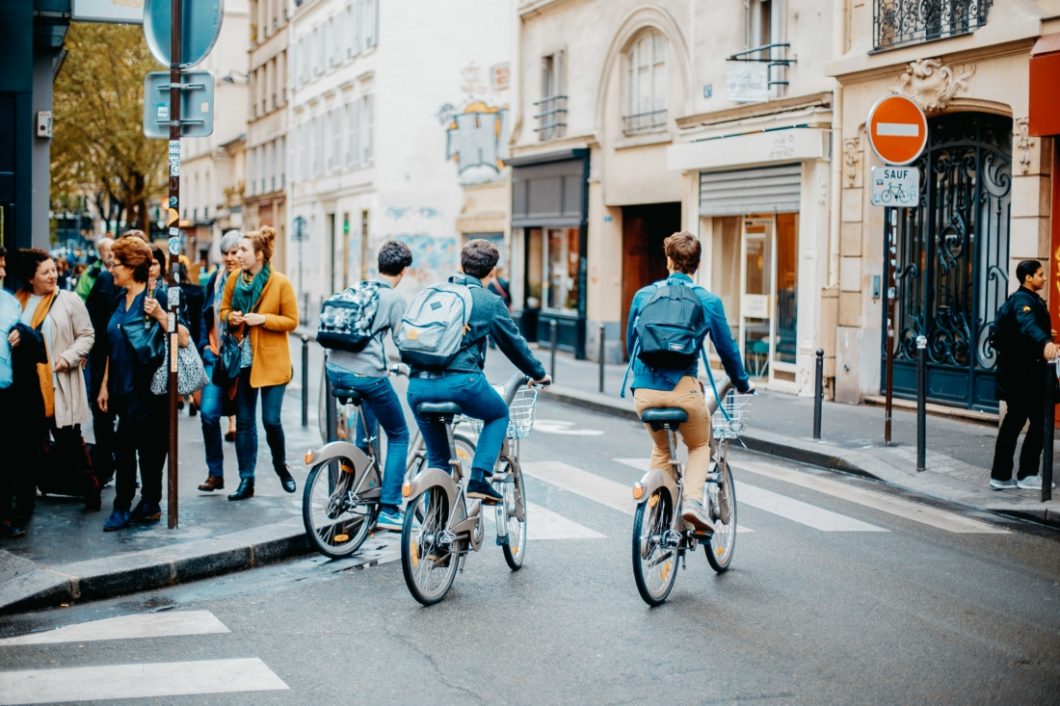 If you are wanting to speed-up your travel time in between stops but are still wanting to be on your own schedule, biking is another great option.
Most large cities and tourist destinations provide travelers with rental bikes and bike stations that will allow you the freedom to pick-up and drop-off bikes at your convenience.
While walking and biking around may give you some extra freedom to see what your destination has to offer, it is not necessarily a suitable choice for all travelers.
Bottom Line
Planning a vacation can bring lots of excitement and maybe some nerves about the trip ahead, especially if you have a lengthy list of the things you would like to see while traveling. We hope that these suggestions on ways to get around town help you figure out how to save time but also get the most of your entire trip! Rental car might be ideal for the duration of your stay, but include room for a guided tour at a destination you'd love to learn more about.
About the author:
Russell is a travel journalist and ex travelprenuer. He lives in Utah with his family and is a keen aviation enthusiast in his spare time.
*Disclosure: some of these links are affiliate links. Meaning, if you click a link and make a purchase, Have Clothes, Will Travel gets a very small commission at no extra cost to you. Thank you for supporting the brands that make this blog possible! I am also a participant in the Amazon Services LLC Associates Program, an affiliate advertising program designed to provide a means for us to earn fees by linking to Amazon.com and affiliated sites.