10 Top Voted Places to Visit in Wisconsin
Wisconsin is famous for its dairy products, earning it the nickname "America's Dairyland". However, the Midwestern border state is from an agricultural flyover state. Not only does Wisconsin offer some incredible natural spaces, but there are also countless cultural and historical excursions to enjoy.
A recent post online sparked a discussion about the best places to see in the Badger State.
1. Devil's Lake
Devil's Lake is in the Baraboo Range in the south-central part of Wisconsin and is named after a 360-acre glacial lake, surrounded by towering cliffs and bluffs. This is a popular spot for rock climbing, along with other outdoor gifts. These include 29 miles of trails, countless sandy beaches, and two big campgrounds for those Smores-loving fresh air addicts.
Read next: 28 AMAZING Things to Do in Wisconsin Dells by a Wisconsinite
2. North Woods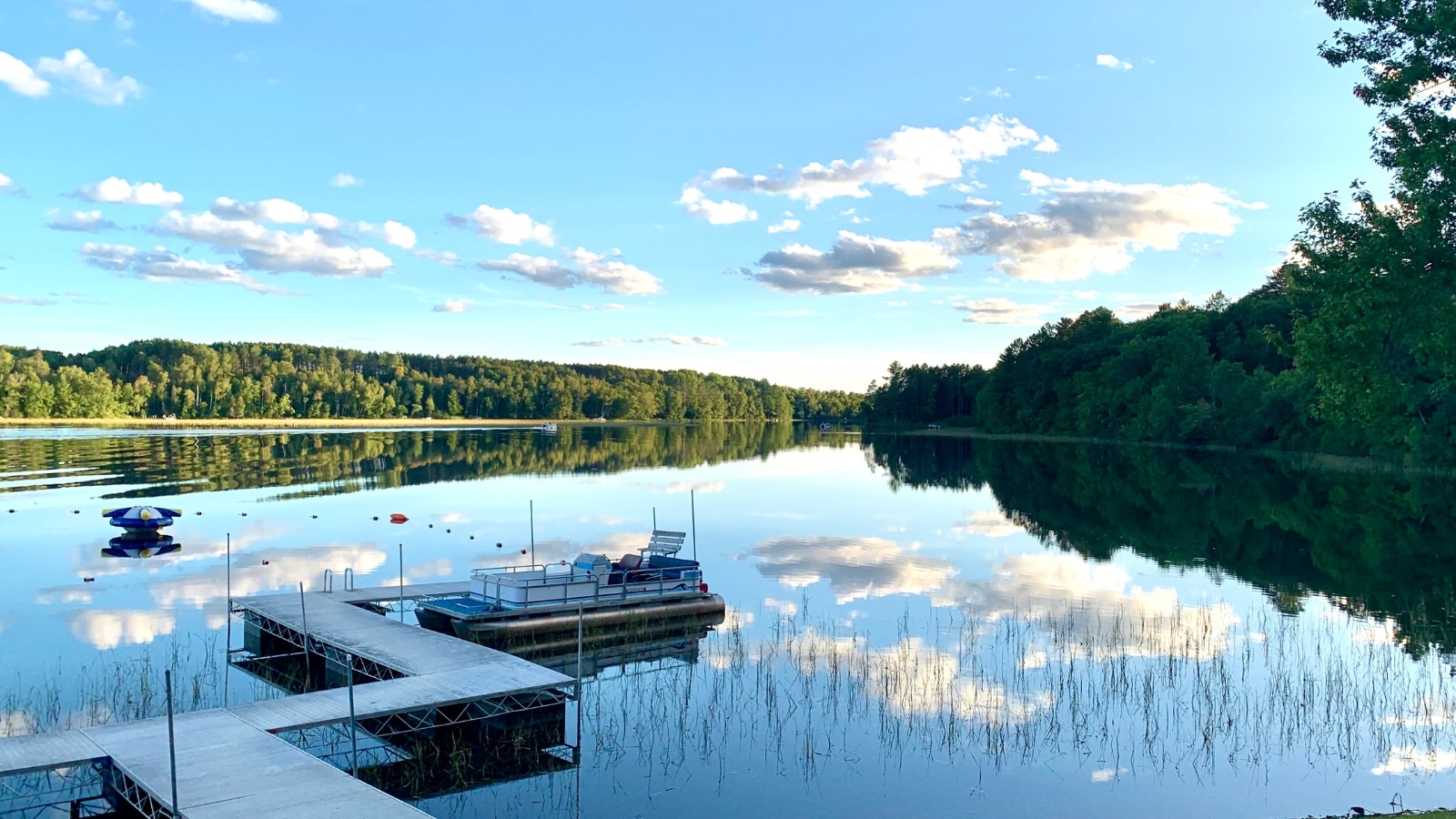 Incorporating several counties, the North Woods is wonderful for camping, fishing, hunting, hiking, or boating. Chequamegon-Nicolet National Forest covers over 1.5 million acres of pristine, wild space: perfect for those who prefer the sound of birds over people.
3. Viroqua
For those less outdoor-inclined individuals, the city of Viroqua offers a charming getaway in another of the Badger State's gems. Down near the Minnesota-Iowa borders in Vernon County, Viroqua has a picturesque downtown area, while the Vernon County Museum and Historical Society dedicate some awesome exhibitions on local Amish culture.
Read next: 25 of the Coolest Airbnbs in Wisconsin – Featuring Treehouses, Tiny Homes, Yurts, Barns & More!
4. The House on the Rock
The House on the Rock is a unique spot: a faux-Japanese palace sitting on top of a hill, at which visitors can enjoy exquisite Japanese gardens, a stunning Infinity Room, or an array of curated oddities like the macabre carousel or odd maritime exhibitions.
5. Driftless Area
The southwestern corner of Wisconsin garners much admiration for its post-glacial landscape with rugged hill country, abundant river valleys and gorges, and its agricultural heritage. The abundance of groundwater gives this region its verdant appeal, attracting scores of migratory summer birds and supporting diverse flora and fauna. If you like the allure of small towns and green valleys, this is the place for you.
Read next: 10 Fun Things to Do in Elkhart Lake, WI in Winter by a Wisconsinite
6. Kickapoo River
The river with the best name this side of 5th grade, the Kickapoo River flows 126 miles from its source in the Driftless region, ending in the Wisconsin River after its three-county journey. This river's appeal is the stunning beauty as it hugs high bluffs and forested hillsides, and offers great kayaking, canoeing, fishing, and riverside camping.
7. Door County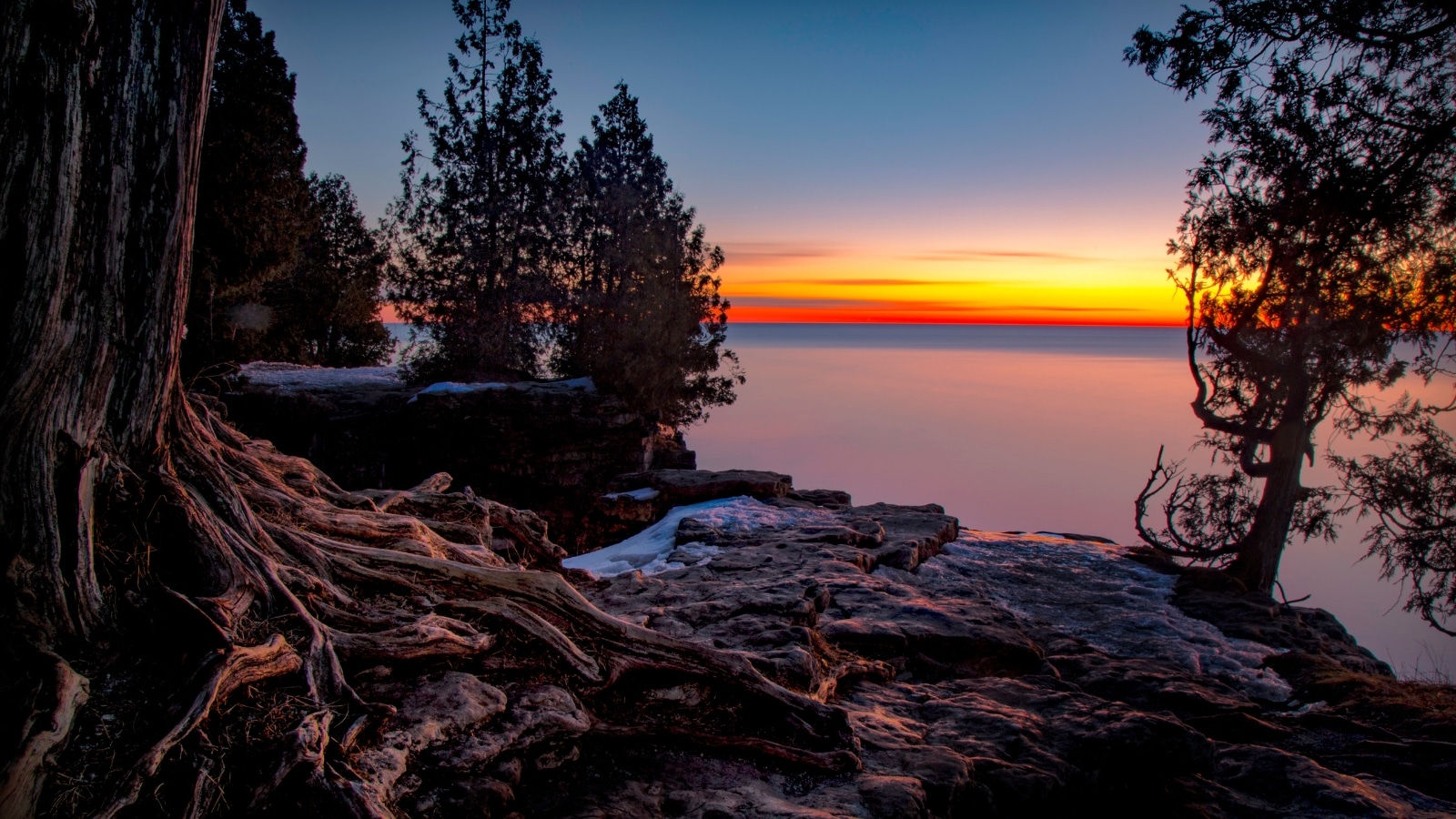 This peninsular sits in the northeastern corner of the state, jutting out proudly into Lake Michigan, where it receives many tourists every year. However, there are some hidden secrets behind some of the best beaches in the state, including a vibrant local arts scene. Art lovers will be surprised at the number of galleries, studios, and live performance venues.
Read next: 32 Best Things to Do in Door County by a Wisconsinite
8. Willow River
Another popular wet location is Willow River, which is an hour's drive from the Twin Cities area. The state park is famous for well-kept hiking routes, biking trails, and camping spots. However, some cool little secret spots are accessible, such as Little Falls Lake at the north end of the park. Furthermore, Willow River Cemetary provides a uniquely peaceful and breathtaking experience.
9. Milwaukee County Zoo
Not every outdoor activity in WI needs to involve sport, and Milwaukee County Zoo is a perfect day out for anybody with young children. What sets this location aside from other animal sanctuaries is the variety of learning programs for visitors. These include behind-the-scenes tours, kids' zoo camps, and even conservation education courses for adults.
Read next: 32 Awesome Things to Do in Milwaukee by a Wisconsinite
10. Apostle Islands National Lakeshore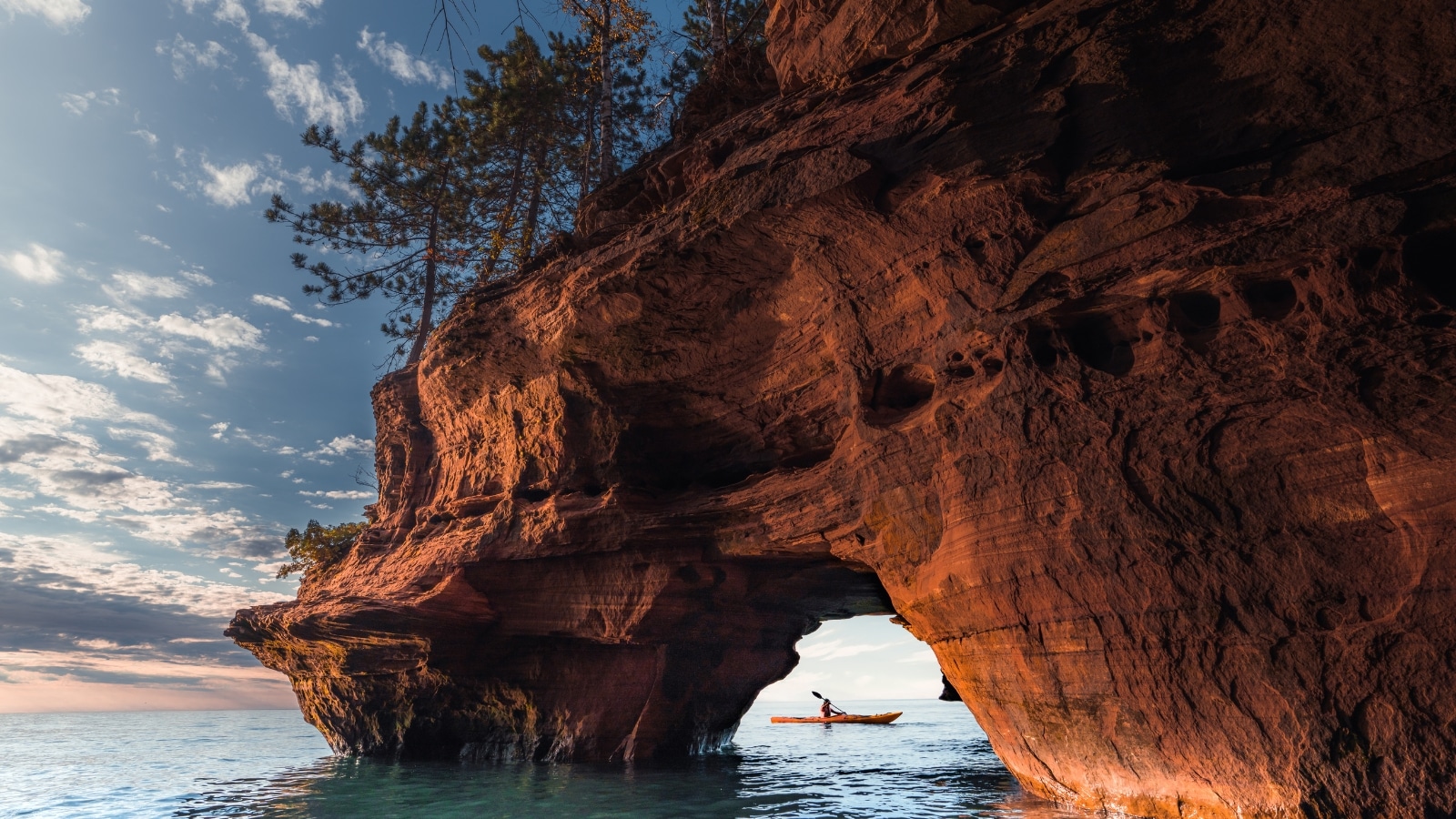 With 21 unique islands to see, the Apostle Islands are unbeatable value for a day's excursion — especially if you like lighthouses. The dangerous waters of Lake Superior mean they built six just in this island group, so maritime lovers will be very happy. The islands are also home to bald eagles and other rare animal species, which are no doubt attracted to its wild beauty.
Inspired by this thread. Wisconsin is waiting for you; what are you waiting for?