10 Great Places in Wisconsin That Every Nature Lover Should Visit
Wisconsin is a state with an abundance of natural beauty and scenic locations that every nature lover should explore. With so much to discover, it's no surprise that people on a popular platform have shared their top picks for the most awe-inspiring spots to visit in Wisconsin.
1. Chequamegon-Nicolet National Forest
Spanning over 1.5 million acres in northern Wisconsin, the Chequamegon-Nicolet National Forest offers a wide range of natural landscapes and recreational activities. The forest is characterized by its dense forests, pristine lakes, and winding rivers. It provides excellent opportunities for camping, hiking, fishing, and wildlife watching. The forest's extensive trail system caters to all skill levels, allowing visitors to explore its beauty on foot, bicycle, or horseback. Whether you're looking for solitude in nature or exciting outdoor adventures, the Chequamegon-Nicolet National Forest has something to offer.
2. Apostle Islands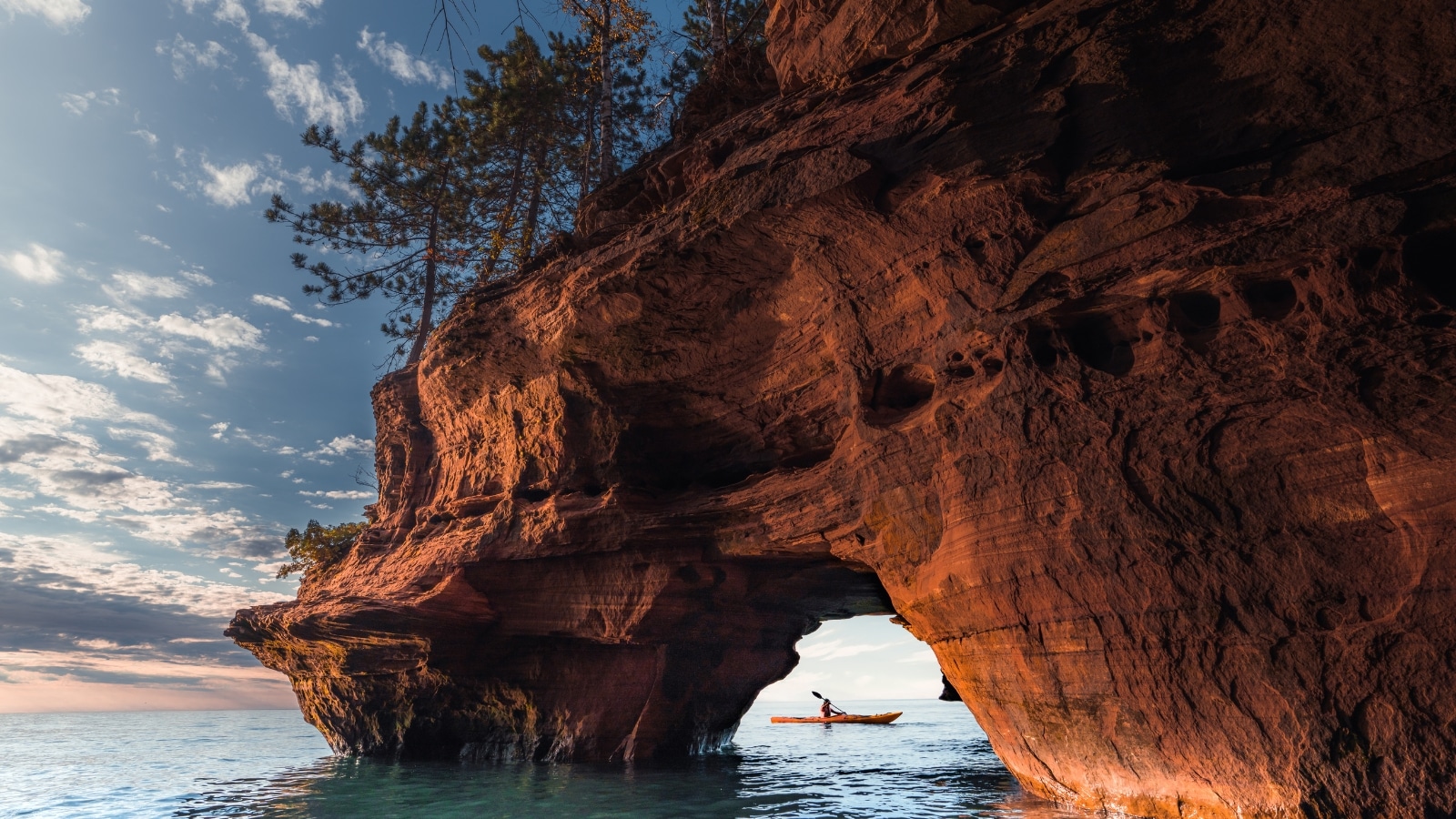 The next recommendation is the Apostle Islands in Bayfield, Wisconsin, on the stunning Lake Superior. The area is a paradise consisting of 22 islands. Visitors can partake in a diverse range of thrilling outdoor activities. Serene paddling on a kayak can be experienced here. Camping in a rustic environment is also an option.
Hiking through the rugged terrain is another way to explore the area.
Additionally, visitors can enjoy the thrill of reeling in a catch while fishing. Visitors can cruise around the islands or explore the caves along the shoreline. The islands also have several historic lighthouses that glimpse the region's rich maritime history.
3. Kettle Moraine State Forest
Located in southeastern Wisconsin, Kettle Moraine State Forest is a vast and diverse natural area known for its unique geological features and recreational opportunities. The forest is named after the glacial landforms known as "kettles" and "moraines," which were formed during the last Ice Age. Visitors can explore the forest's rolling hills, deep kettles, and scenic lakes through an extensive network of trails, including the Ice Age National Scenic Trail. The forest offers opportunities for hiking, camping, fishing, horseback riding, and even winter activities like cross-country skiing and snowshoeing. Kettle Moraine State Forest provides a serene escape into nature and showcases Wisconsin's geological history.
With its fascinating geology and abundant outdoor activities, Kettle Moraine State Forest is a wonderful destination for nature enthusiasts to immerse themselves in the natural beauty of Wisconsin.
4. Cave of the Mounds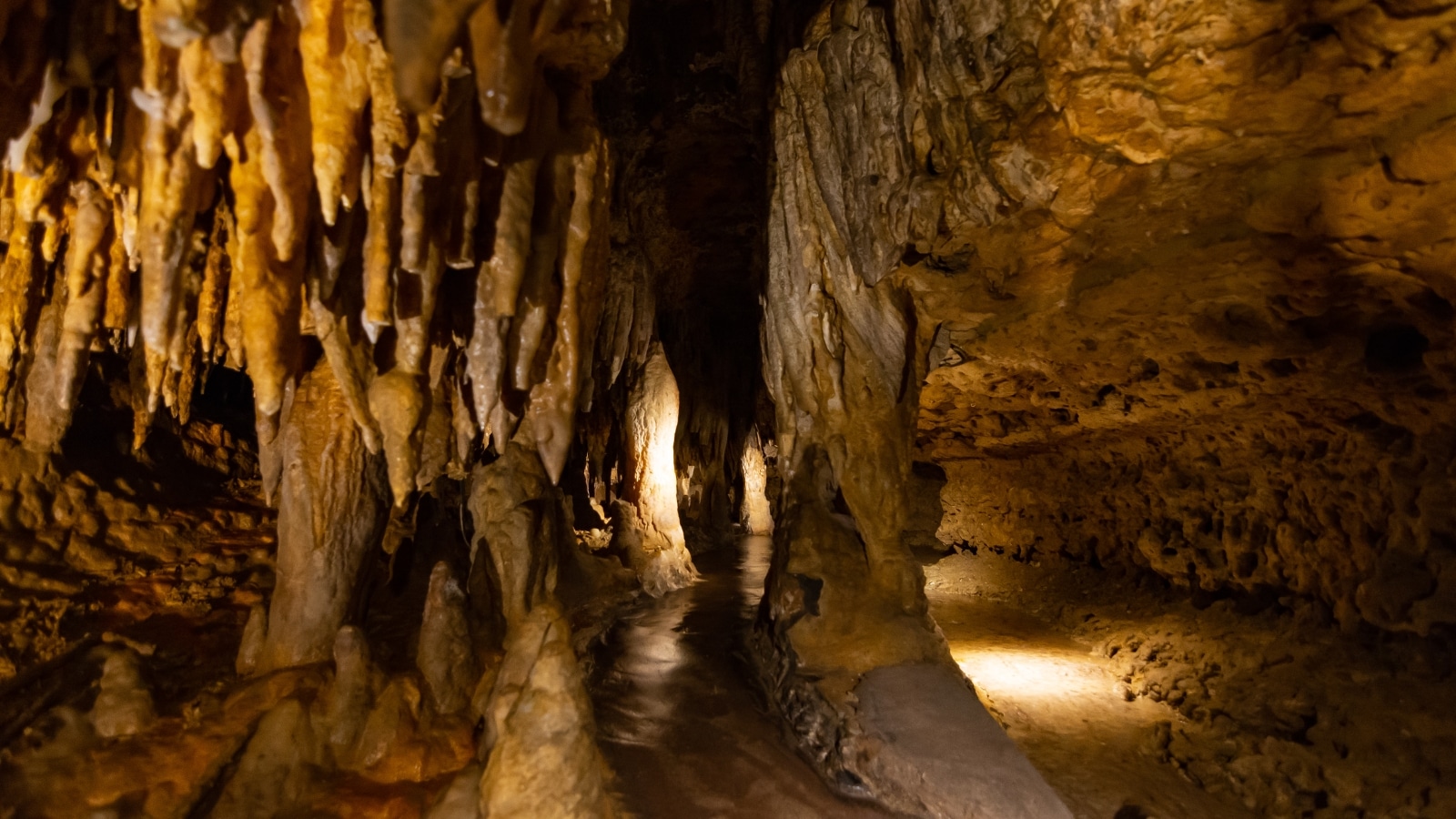 Enthusiastically endorsed by a visitor, the Cave of the Mounds stands as a breathtaking marvel of nature nestled in the Blue Mounds of Wisconsin. Discovered in 1939, this submerged fortune is adorned with fascinating limestone formations that countless eons have chiseled.
Visitors can take guided tours through the cave's well-lit chambers and witness the unique mineral formations, underground pools, and sparkling crystals that make it a geological wonder.
5. Big Manitou Falls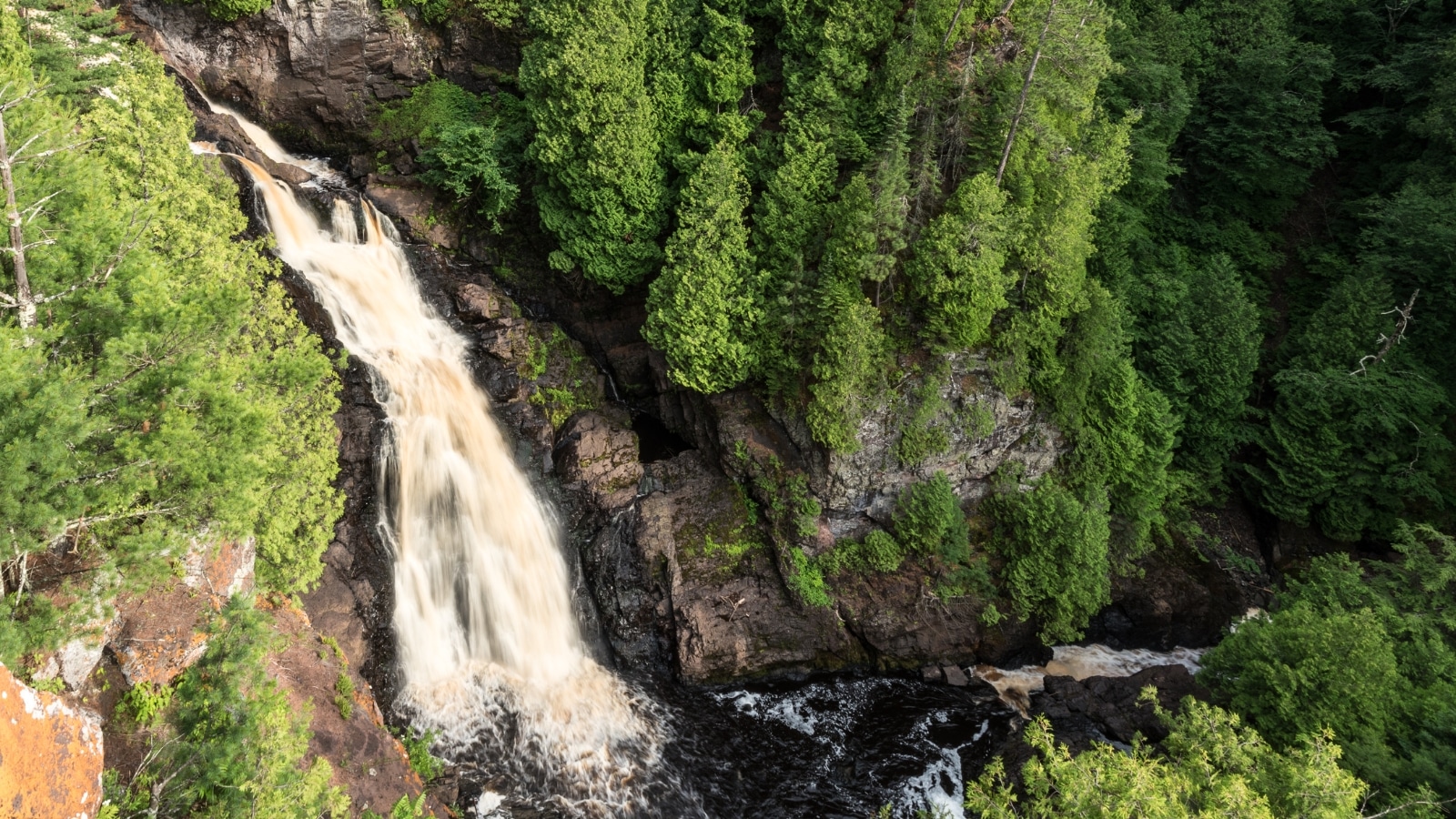 Someone suggested Big Manitou Falls, a breathtaking waterfall in Pattison State Park. With a height of 165 feet, it is the highest waterfall in Wisconsin and a must-see for nature lovers. Visitors can hike along the well-maintained trails, enjoy a picnic with friends and family, or take a refreshing swim in the nearby Lake Superior.
The park also offers camping facilities, making it an ideal spot for a weekend getaway amid nature.
Read next: Honest avid Hotel Review by IHG Featuring avid Hotel Madison-Monona
6. Madison
A keen observer advocates for a trip to Madison, a picturesque university city in southern Wisconsin. During autumn, visitors can revel in the exhilarating atmosphere of collegiate football games, adding an electrifying touch to their stay.
There are plenty of things to do in Madison for those who prefer a more relaxed atmosphere. The city hosts the University of Wisconsin-Madison, acclaimed for its beautiful campus and various historical edifices. You can also take leisurely bike and walking tours of the vibrant downtown area, which offers various shops, restaurants, and cultural attractions.
Read next: 23 Awesome Things to Do in Madison by a Wisconsinite
7. Lake Geneva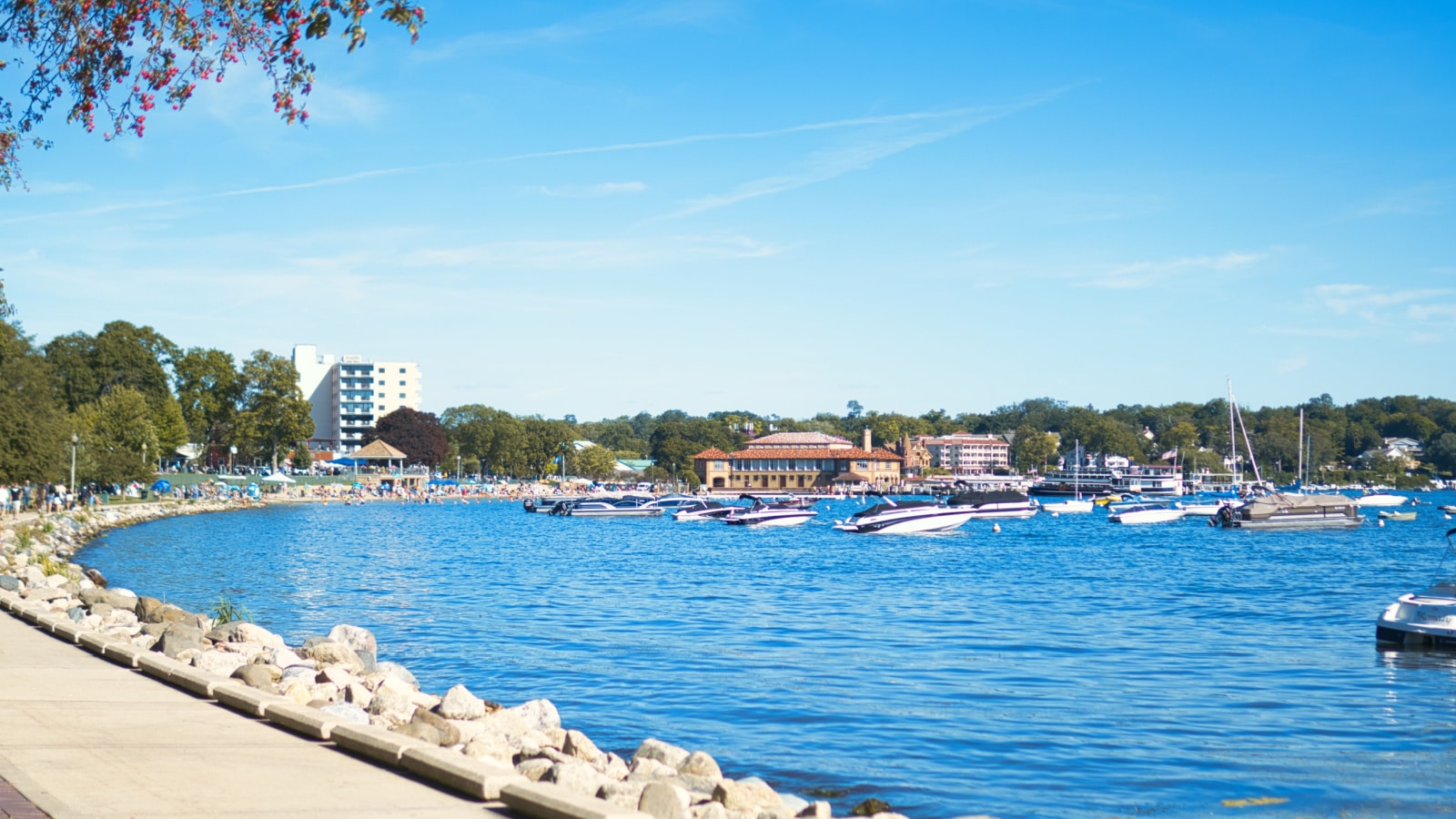 Lake Geneva, WI is a picturesque resort town that sits on the shores of Geneva Lake, which offers plenty of outdoor activities like fishing, boating, and swimming. Visitors can also stroll on the 21-mile Geneva Lake Shore Path, which offers stunning views of the lake and the surrounding mansions. In the winter, you can also find the famous Ice Castles here.
8. Holy Hill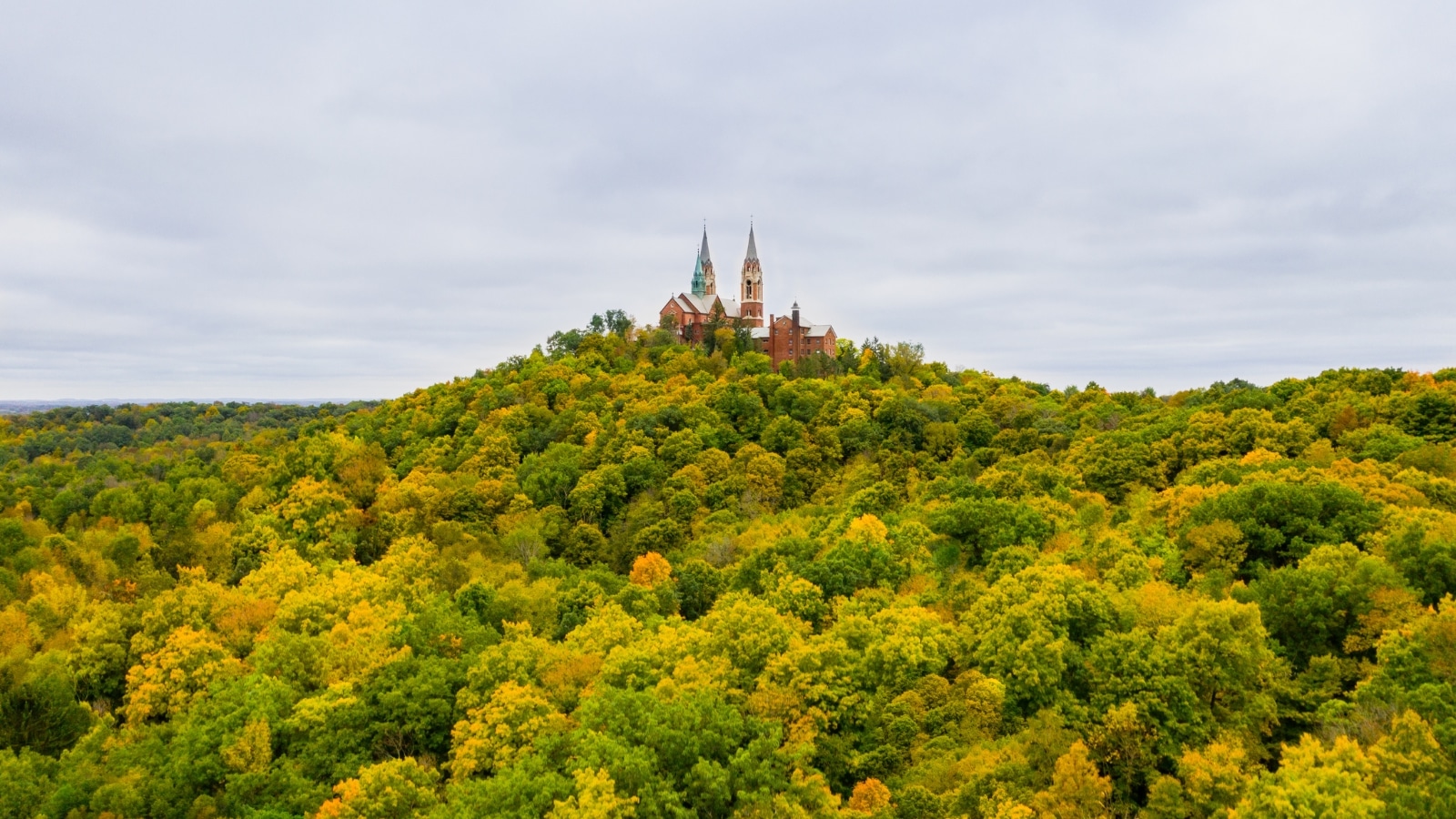 A seasoned traveler suggested visiting Holy Hill in Wisconsin, especially in the fall season. Holy Hill is a sought-after spot for those who cherish nature's beauty and embark on religious pilgrimages. At the summit of the highest hill in southeastern Wisconsin, one can relish breathtaking vistas that leave an indelible impression.
9. Devil's Lake State Park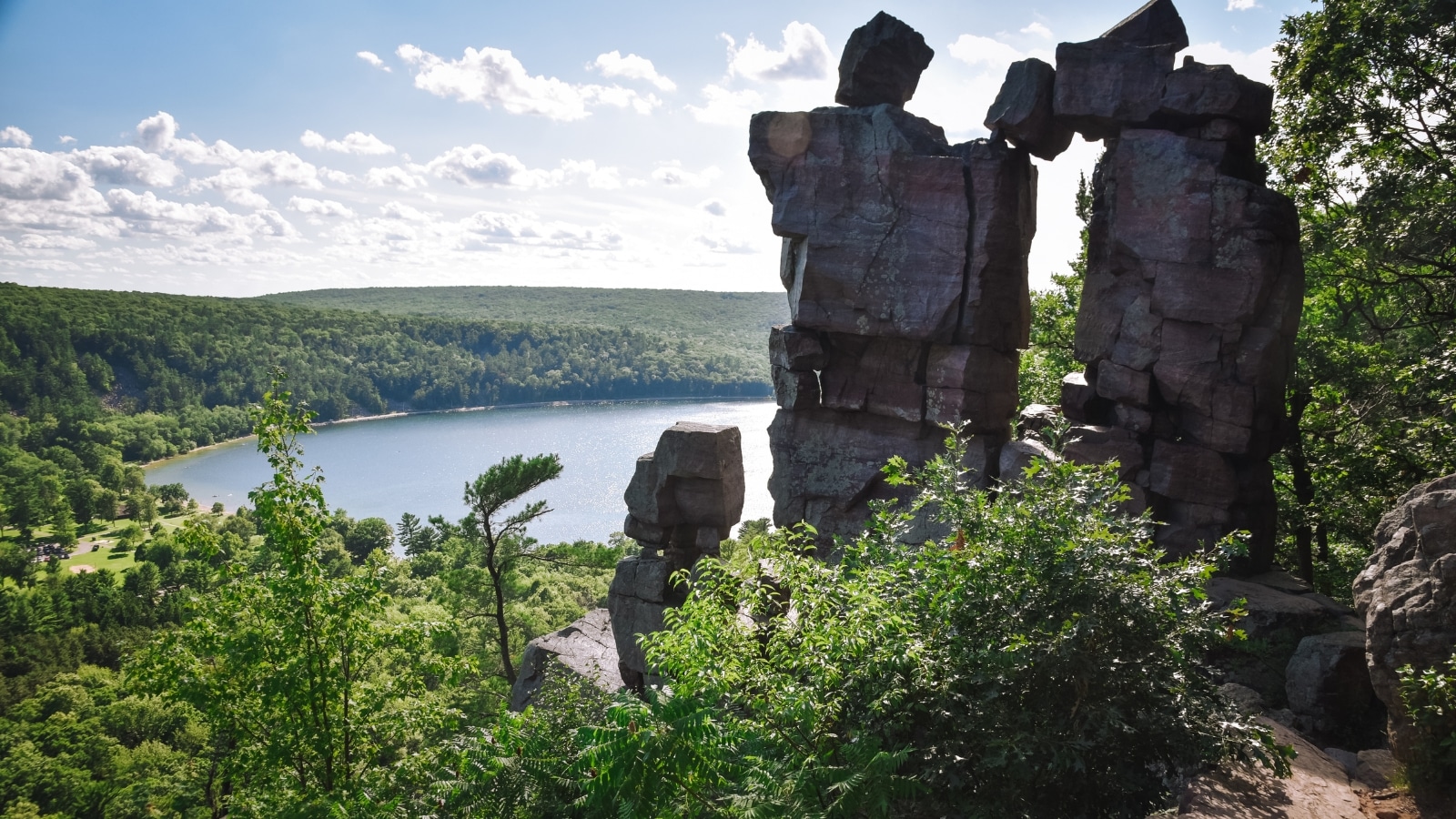 Venture to Devil's Lake State Park, where the shimmering waters of the lake and majestic bluffs join in a breathtaking symphony of nature's beauty, as suggested by one wise wanderer. Visitors can hike trails with varying difficulty levels, swim, fish, or climb cliffs.
The park is also home to white-tailed deer, bald eagles, and black bears. The fall season is especially popular at Devil's Lake, as the foliage creates a beautiful backdrop for outdoor activities.
10. Door County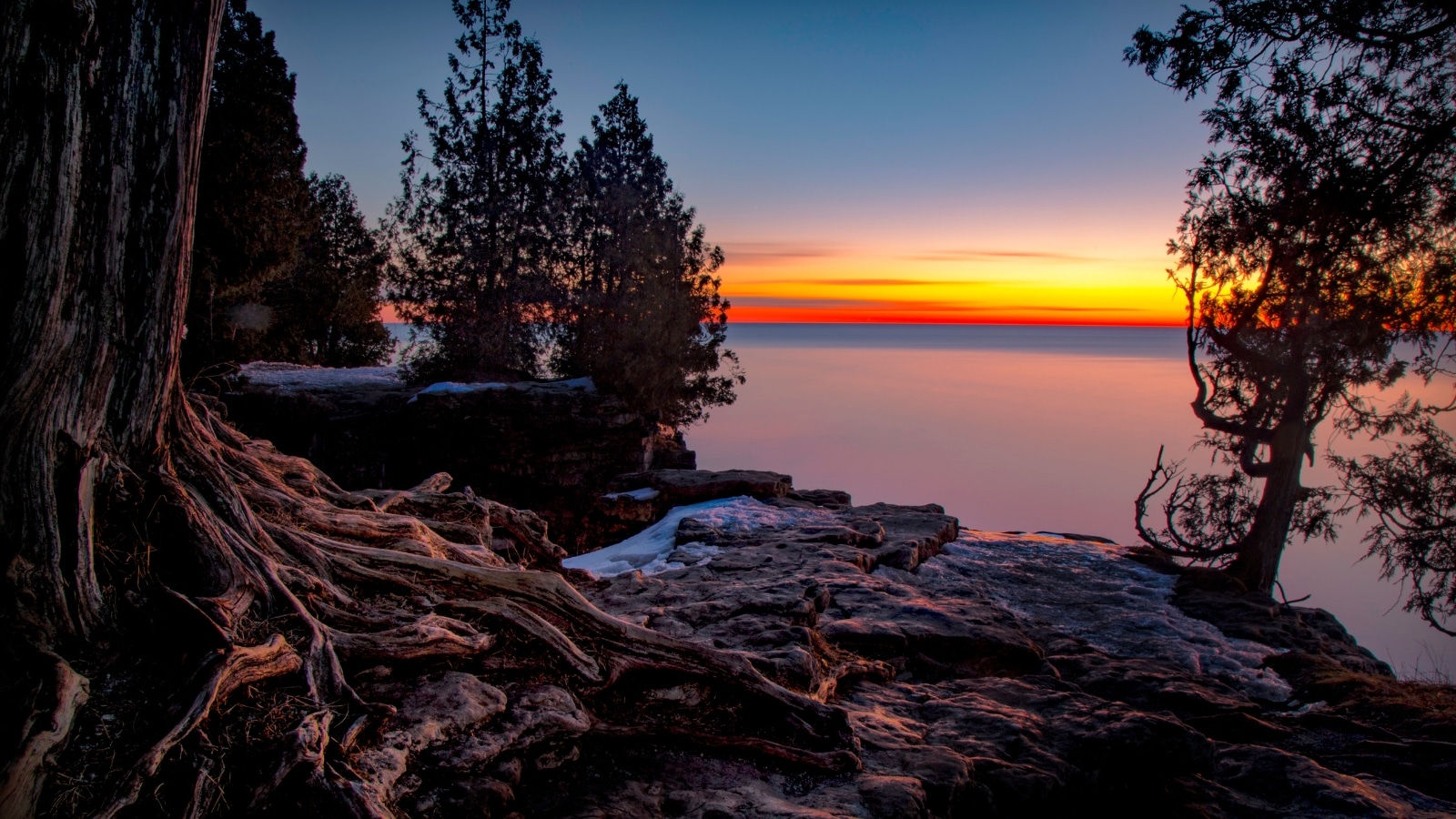 A fellow enthusiast of the great outdoors added their melodious voice to the chorus, regaling us with tales of their cherished Wisconsin wonders, beckoning us to venture forth and discover them ourselves.
One of their top picks was Door County, which they described as a picturesque destination boasting stunning sunsets and sunrises, as well as great state parks like Peninsula and Rock Island. The person also raved about the small towns in the area, which offer delicious food and plenty of charm.
Source: Reddit
32 Best Things to Do in Door County by a Wisconsinite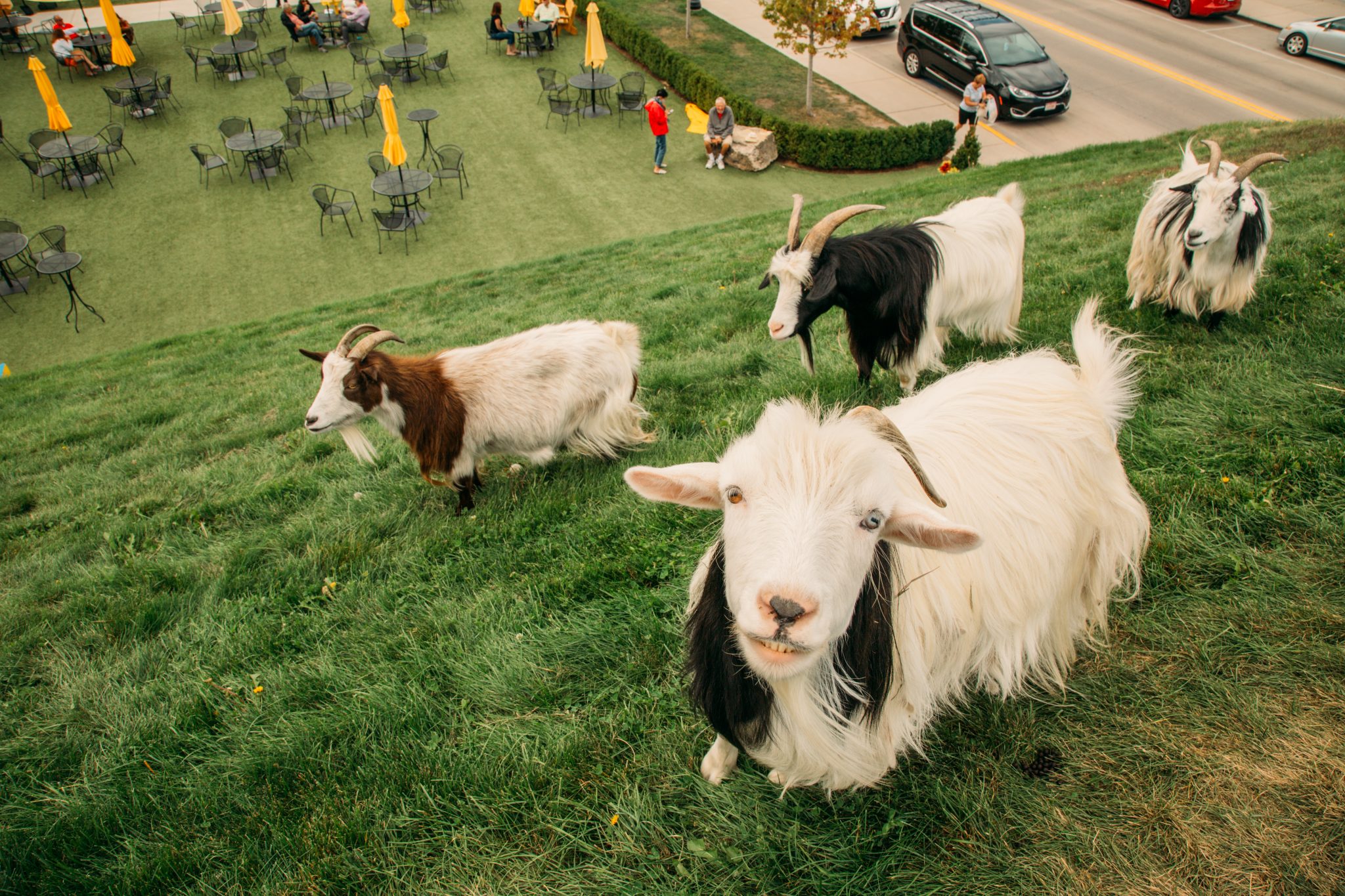 There is no shortage of fabulous things to do in Door County, Wisconsin. This area has a little something for everyone – from wine tasting to shopping to charter fishing and hiking, biking, kayaking, and more!
Read more: 32 Best Things to Do in Door County by a Wisconsinite
Staying on a Sailboat Airbnb in Wisconsin – What to Expect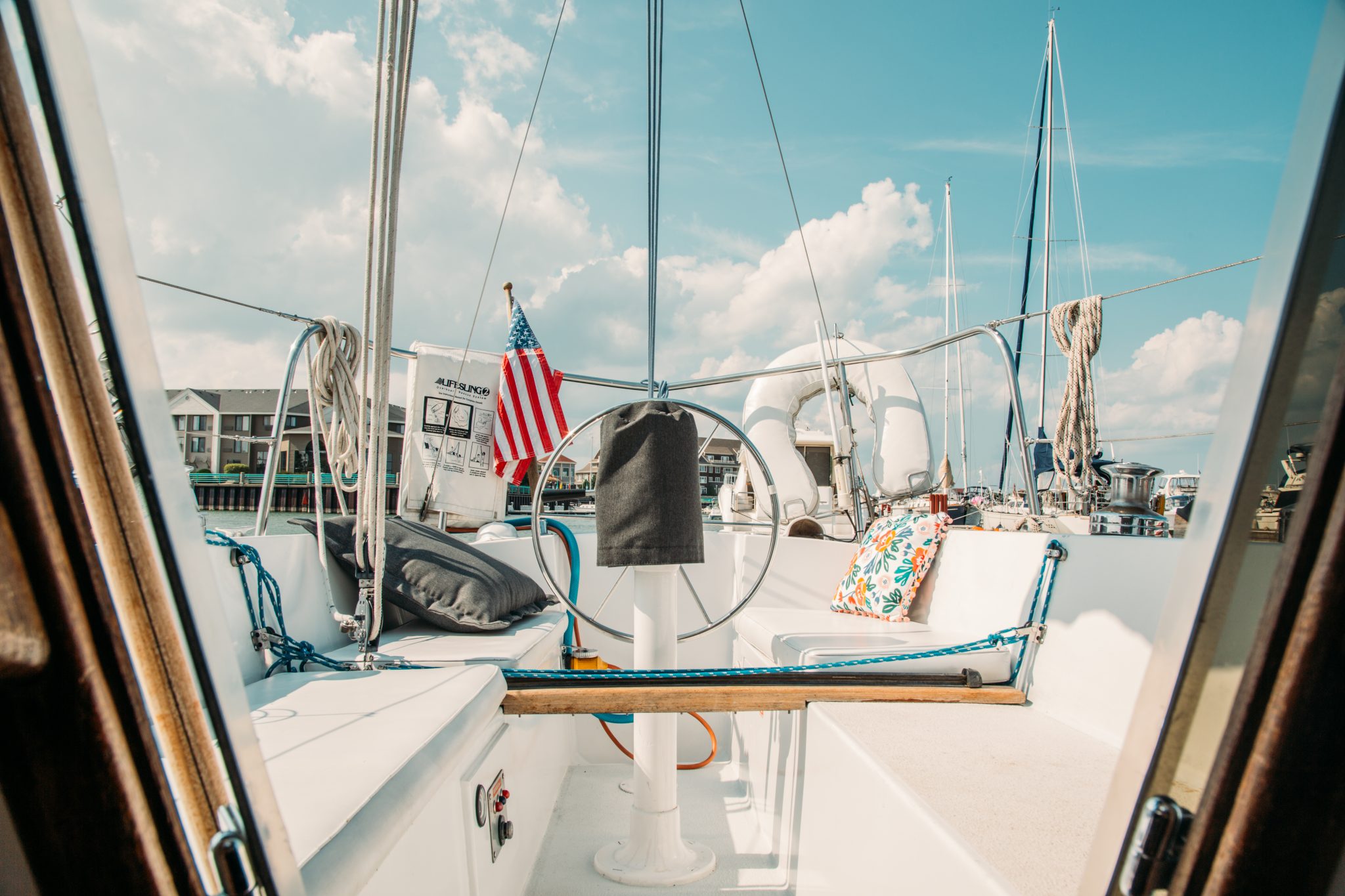 Wondering what it's like to stay on a sailboat Airbnb in Wisconsin? This post will explain!
Read more: Staying on a Sailboat Airbnb in Wisconsin – What to Expect
28 AMAZING Things to Do in Wisconsin Dells by a Wisconsinite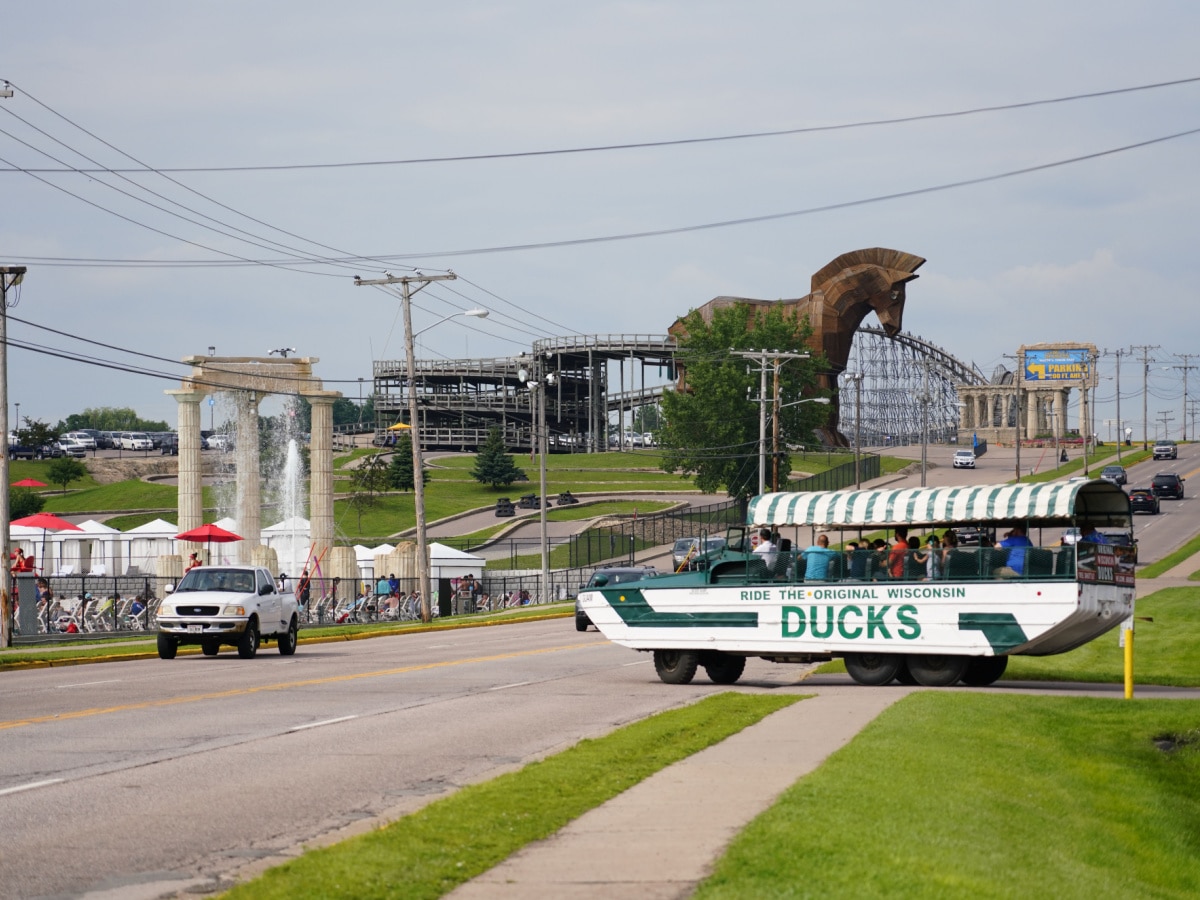 Searching for fun things to do in Wisconsin Dells? This is the post for you! As someone who grew up going to "The Dells" with friends and family, and still visits as an adult, I've rounded up some of my favorite things to do in Wisconsin Dells.
Read more: 28 AMAZING Things to Do in Wisconsin Dells by a Wisconsinite
HONEST Sundara Inn & Spa Review – Is This Wisconsin Dells Resort Actually Worth It?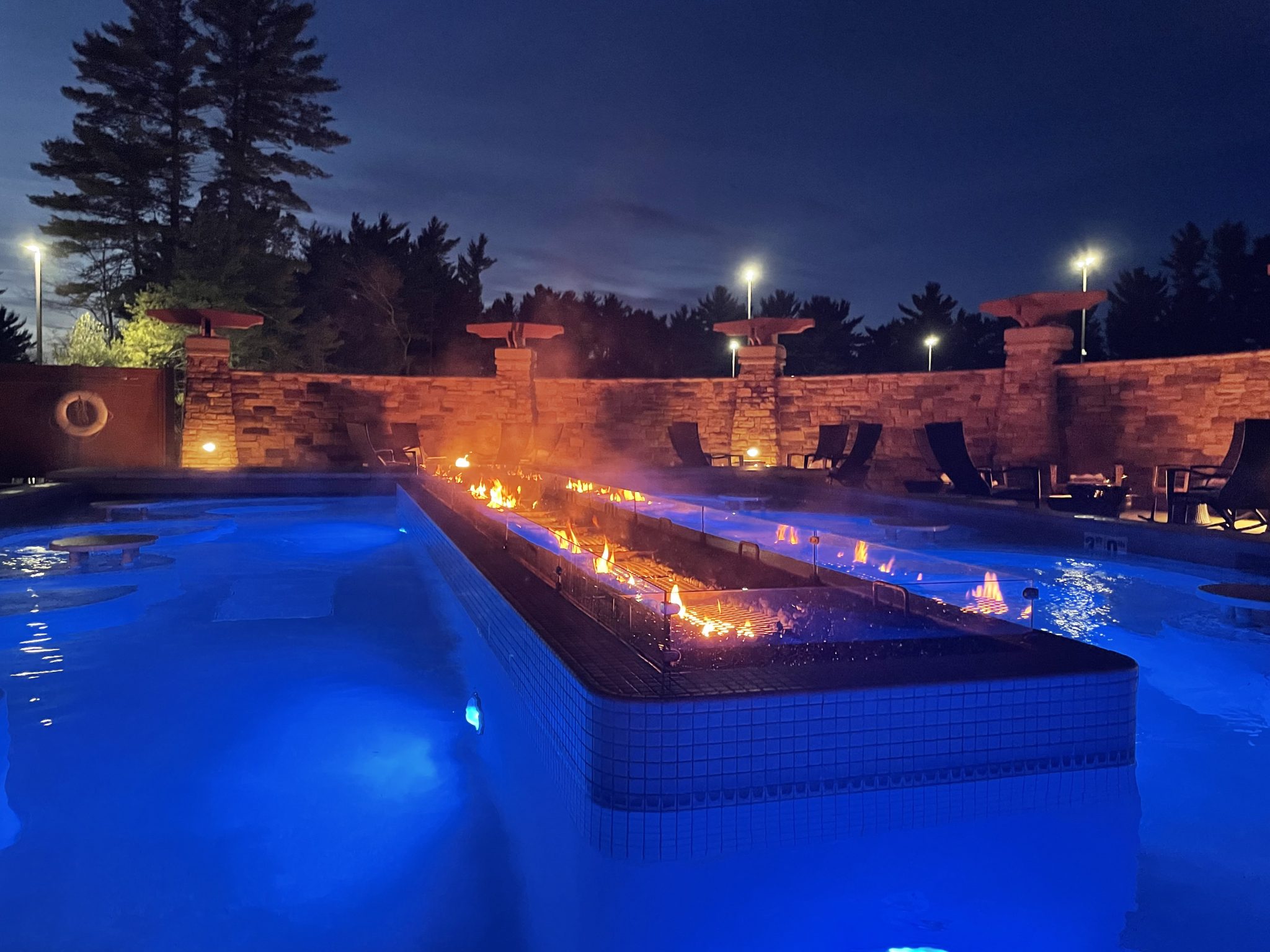 Sundara Inn & Spa is a top-rated, adults-only spa resort in Wisconsin Dells – which is just a couple of hours away from where I live in Wisconsin. This post is my HONEST Sundara Inn & Spa review of their services and amenities. I am also discussing whether I think it is worth spending the night here.
Read more: HONEST Sundara Inn & Spa Review – Is This Wisconsin Dells Resort Actually Worth It?
20+ Fun Things to Do in Oshkosh, WI by a Local
From annual events such as the EAA AirVenture, the world's largest aviation event, to exploring unique shops and gardens, there's something for everyone to enjoy in Oshkosh.
Read more: 20+ Fun Things to Do in Oshkosh, WI by a Local