10 Clothing Tips That Will Change Your Life
When it comes to style and clothing tips, there are a few tried and true nuggets of advice that can make all the difference for your wardrobe! My friend and clothing expert, Charlotte, is taking the reigns on this post while I get caught up on work (and laundry!) from my adventures in Egypt and Jordan! (I'll be back to posting as usual tomorrow.) Check out these 10 life-changing clothing tips Charlotte put together, below, and I'll see you all tomorrow.
Written by Charlotte Doyle
1 . Consider Classic Outfits
A classic fashion approach is a timeless approach. Trends are great, but they come and go. What truly stands out, however, is a wardrobe that has elegant necklines, a classic black dress or clothing reminiscent of Audrey Hepburn. She wore simple, uncomplicated styles that flattered her figure and avoided gaudy, loud and trendy styles. She created her own signature look by wearing sophisticated pea coats and collared shirts.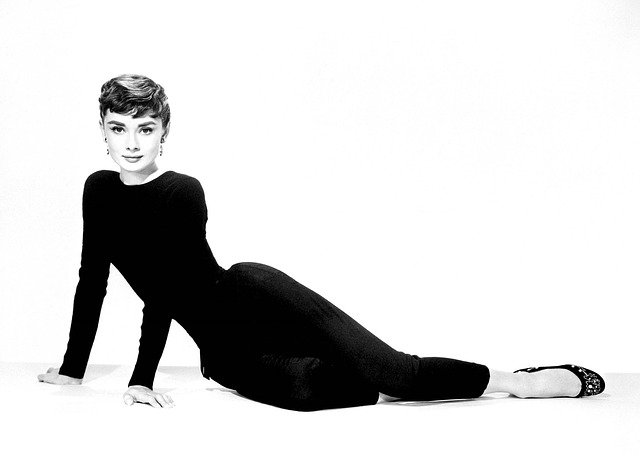 2 . Research Flattering Colors
What colors compliment your skin tone? Are you a "Spring"? If your skin is ivory white, peach, or warm beige, colors like green, yellow, coral or periwinkle may be for you. What about a "Summer"? If your skin is pinker or a cool mocha, colors like jade green, powder pink, and blue-gray may be for you. Skin that is considered "Autumn" are those colors more of a warm beige or warm brown and the colors that complement this kind of tone is olive green, mustard, pumpkin and brown. "Winter" skin is those who have olive, rose, or cool brown complexions. They can wear purple, black, cobalt blue and red, and look amazing in it. Much research can be done here to see what colors look perfect on you.
3 . Match Clothing to Body Type
Are you apple-shaped, or pear-shaped? In other words, do you carry more of your weight on the top half of your body, or the bottom half? If you're plus-sized with a pear shape, Empire waist dresses would look amazing, as would an A-line dress. If you are tall and thin, a mermaid style or trumpet dress would be amazing. This is also true for an hour line figure.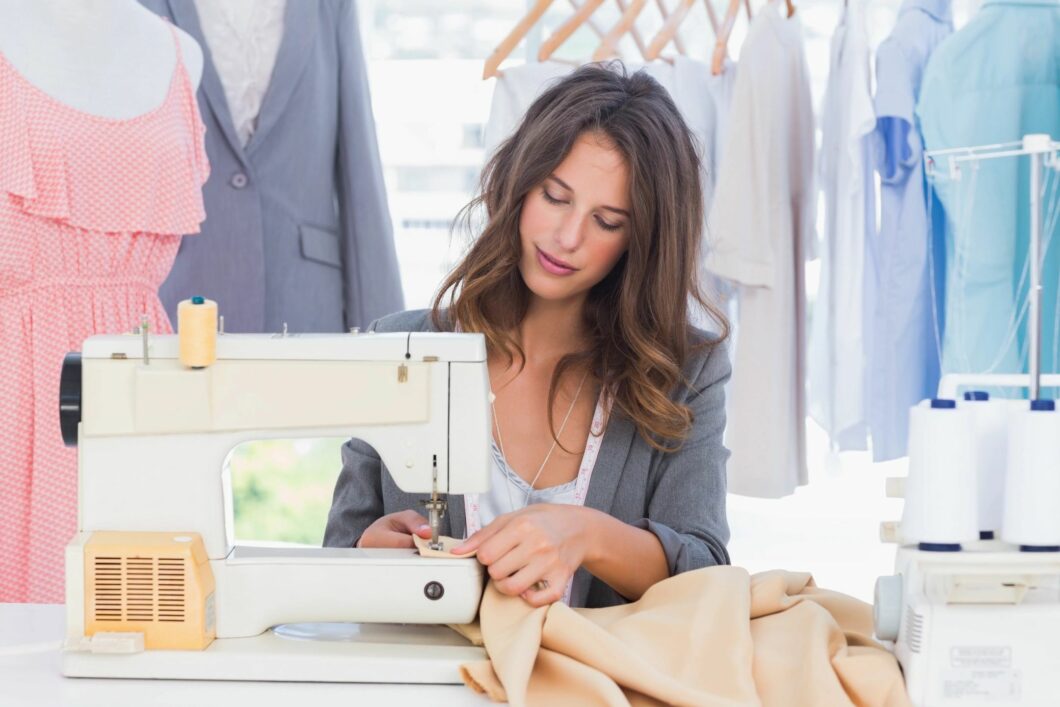 4 . Have Your Clothes Tailored
They don't have to be necessarily tailored, as this can end up being quite costly. But at least have clothing that is fitted and to your size. Long work pants can look sloppy if they are scraping, and ripping, beneath the bottom of your shoes. Keep fabrics in mind, as some are more easily worked with than others.

5 . Accentuate with Details
Buy a fun purse, get some big seashell jewelry or some gorgeous dangling earrings. Invest in some colorful, comfortable shoes in a unique color or pattern.

6 . Stick to Basics
When you master the basics first, you start to gain some fashion confidence. Some must-haves are fitted T-shirts, black pumps, and black pants that are the 'skinny' tailored. These tend to complement hips as they taper down the ankle.

7 . Try Layers
Layers can get creative. If you have a pair of black paints, a solid colored shirt, and a fun patterned scarf of jacket, the look is complete. Consider wearing a jumper with a cute white shirt underneath. Combinations are endless, but if you're new to layering, buy a few fun scarves with designs that you love and try to get colors that complement what you already have in your closet.
8 . Mix Various Prints!
Don't be afraid to mix plaid with an animal print, or a light gingham with a polka dot print. IF you do this, try to keep the fabric within the same family. Think a blue-lined shirt that is throwing off nautical vibes mixed with a cute, off-white skit with large red roses. Another example is a grey leopard print shirt with a sienna skirt that has tiny black and brown squares. Try a bold, wide, waist-defining belt to tie the outfit together. (Click here for more info on print mixing.)

9 . Add a Belt
Many shirts, even long T-Shirts, can benefit from a wide belt. Wide belts come in many shapes and colors and also come in a variety of waist sizes. They help define and accentuate the waist area. The different colors can complement our outfit. Belts may have different textures as well, and some have more classic designs on the buckle, while others might have fancier or 'louder' designs. You're going for a svelte silhouette that screams feminine vibes. Keep wild colors around, but also keep classic colors on hand, like black and brown. Try wearing your belt over your coat to add something different to your look.

10 . Fancy Up Your "Boyfriend Jeans"
Your 'boyfriend jeans' are those jeans that have holes in them. They aren't your favorite pair of jeans, but they are super comfortable. Why not dress them up with an amazing shirt and bold jewelry and a crazy (but beautiful) pair of leopard print pumps? It's a bit more of an adventurous style, but it's definitely a great way to put those comfortable jeans to work for you.
Thank you, Charlotte! I'm curious, now, which tip is your favorite? Let me know in the comments! (I'm liking #8 the best myself – I am all about print mixing!)
About the Author:
Charlotte Doyle is an artist, freelance writer, homeschooling mother, and college student pursuing a Master's degree in psychology. Check out more of her amazing articles by clicking here.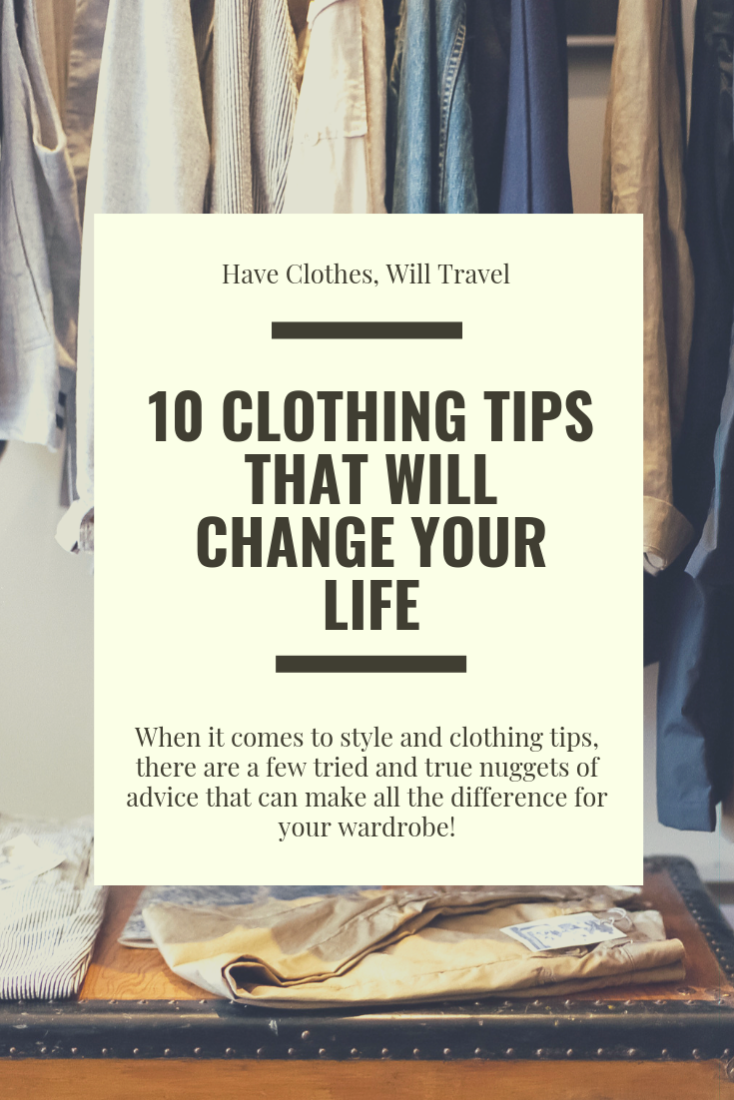 *Disclosure: some of these links are affiliate links. Meaning, if you click a link and make a purchase, Have Clothes, Will Travel gets a very small commission at no extra cost to you. Thank you for supporting the brands that make this blog possible! I am also a participant in the Amazon Services LLC Associates Program, an affiliate advertising program designed to provide a means for us to earn fees by linking to Amazon.com and affiliated sites.