10 Luxe Wardrobe Upgrades That Women Say Are Worth the Investment
Upgrading your wardrobe can be a luxurious experience, but what items are truly worth the investment? From designer clothes to high-quality shoes, everyone has their "luxe upgrades" that add value to their fashion game. Recently on an online platform, women have shared some of the most popular fashion items that they have deemed worth the splurge. Whether you're a fashion aficionado or just looking to add some sophistication to your style, you will want to experience these luxury upgrades.
1. Invest in High-Quality Bras: All-Day Comfort and Confidence
If you want to feel comfortable and confident all day long, investing in high-quality bras is a must, according to a satisfied customer. They rave about the benefits of a good-fitting bra that offers proper support and encourages you to go the extra mile with your wardrobe. Trust us, splurging on a good bra is a purchase you'll never regret.
2. Upgrade Your Wardrobe with Luxurious Natural Fabrics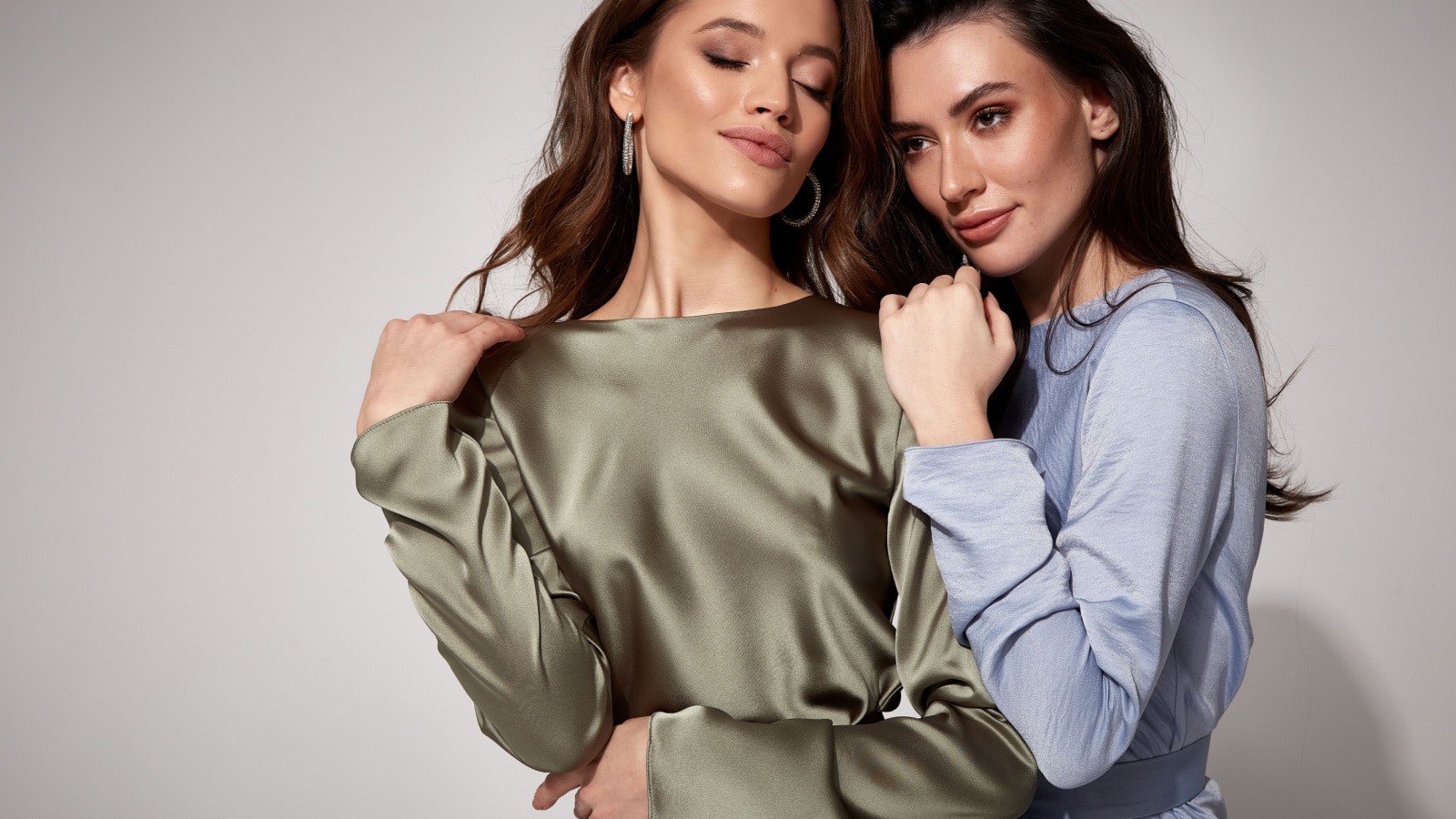 Are you tired of synthetic fabrics and their lack of comfort? For a fashion enthusiast, the solution was investing in luxury natural fabrics like Merino wool, cashmere, and silk/cashmere blends. They can't imagine going back to anything else! These fabrics' quality and comfort are life-changing, making it worth every penny to upgrade your wardrobe.
3. Quality Over Quantity: Investing in Higher-End Fashion
Fashion should be a way to express your unique style, not just follow trends. That's why a fashionista stopped buying fast fashion and started investing in higher-end brands from consignment shops. The result? A wardrobe that feels complete, thanks to a luxurious Burberry trench coat. Investing in quality over quantity will always stay in style.
Read next: 30+ Online Thrift Shops for the Best Secondhand Clothing & Accessories
4. Elevate Your Wardrobe with Tailored Sustainable Fashion
Want to elevate your wardrobe to the next level? A fashion-forward individual recommends getting your clothes tailored and upgrading to sustainable fabrics. They swear by the difference it's made in their wardrobe, from the perfect fit to the long-lasting quality. And shopping from ethical brands like Sezane or COS is a guilt-free way to indulge in luxury fashion.
Read next: How to Shop for Sustainable & Ethical Fashion – Expert Tips
5. Treat Yourself to Luxury: The Joy of Investing in Special Items
Treat yourself to something luxurious that brings you joy, says a satisfied customer. It could be a designer handbag or any other item that makes you feel good. They opted for a Chanel classic flap and have never looked back. Having a special item that you truly love is worth the investment; trust us.
6. Good Shoes, Good Mood: Investing in Quality Footwear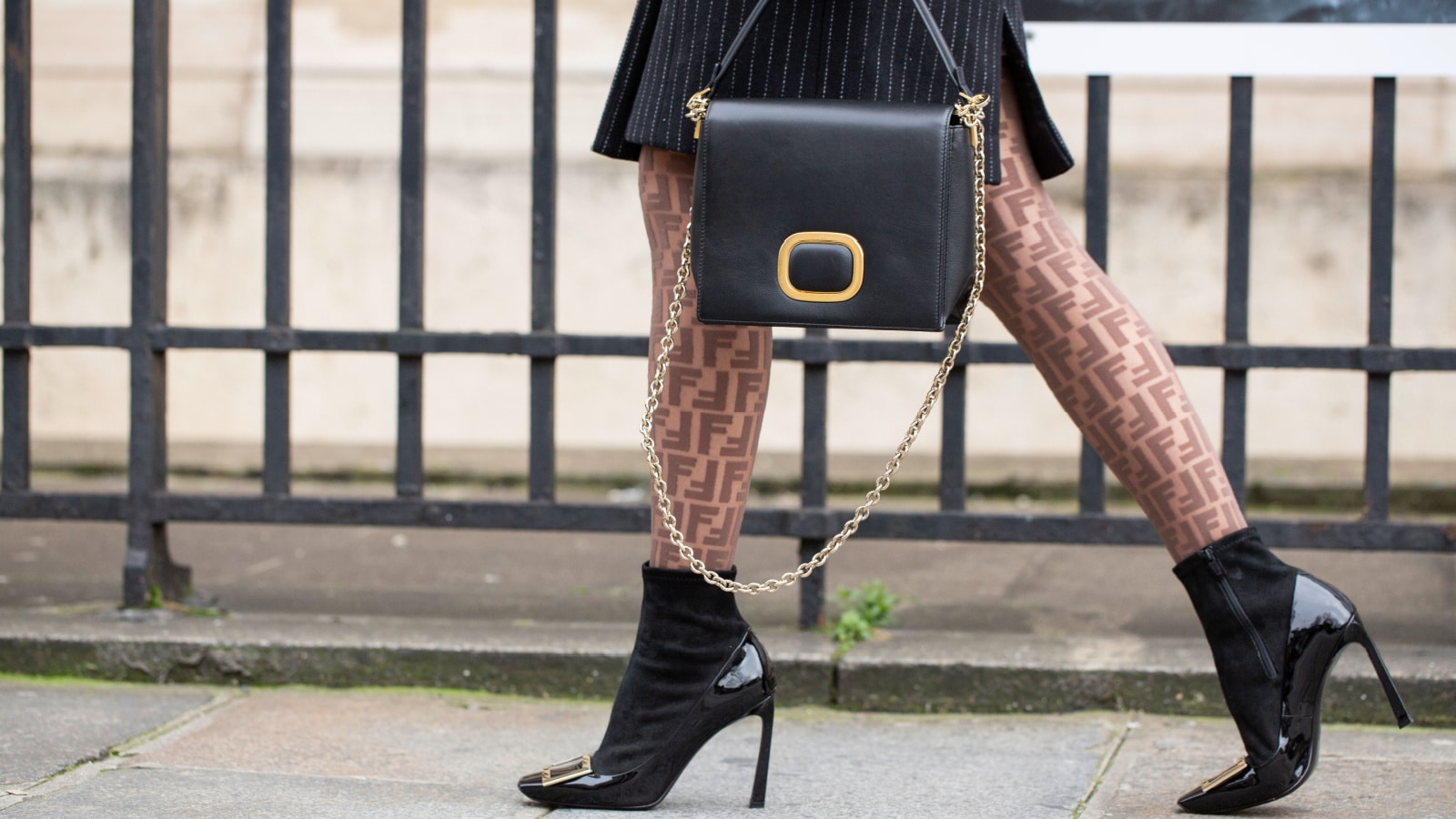 Shoes can make or break an outfit, so investing in good quality ones is essential for any fashion-conscious person. After cutting back on expenses for a while, a shoe lover realized that cheaper shoes just don't cut it. They're now back to investing in higher-quality shoes that look better and last longer. Say goodbye to cheap shoes for good!
7. Custom-Made Jewelry: The Ultimate Luxury Upgrade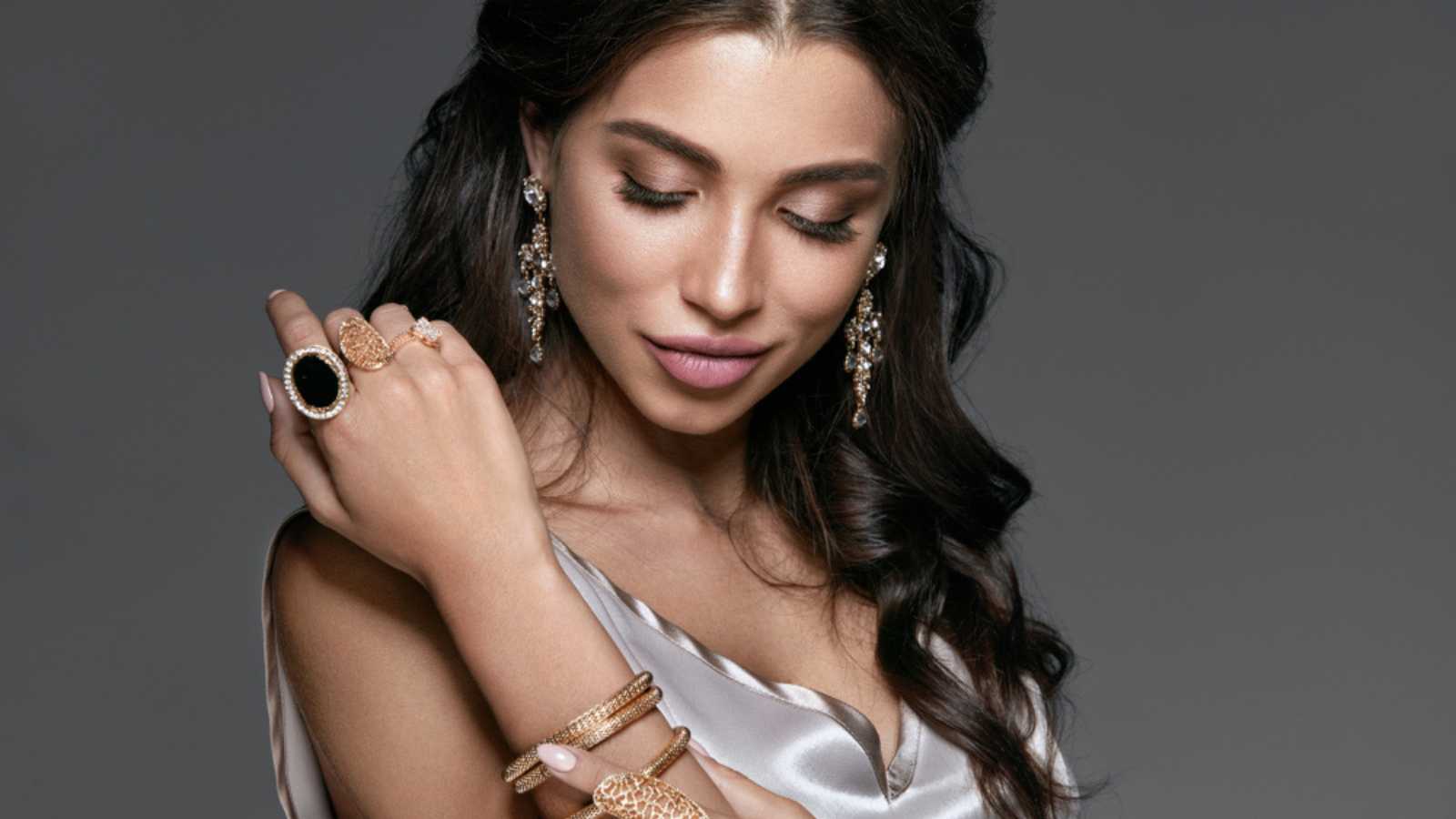 There's something undeniably luxurious about custom-made jewelry that's made to last. Investing in high-quality and unique pieces was a game-changer for a jewelry enthusiast. They found a jeweler who creates custom pieces within their budget and style, and now they have jewelry that they can wear and enjoy for years to come. You deserve to treat yourself to something special.
8. Perfect Fit, Perfect Look: The Luxury of Tailored Jeans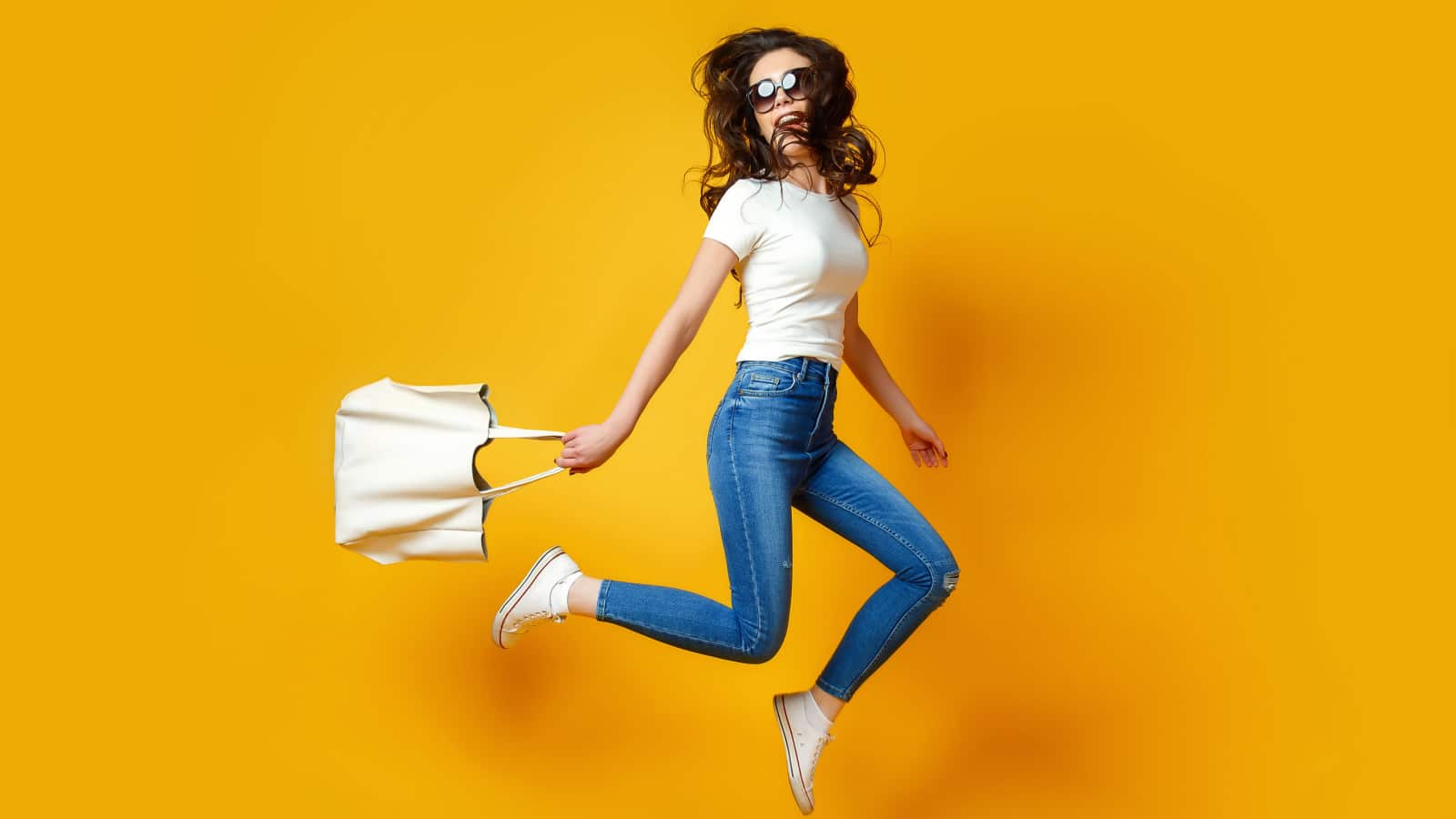 Finding the perfect jeans can be a struggle, but for a denim lover, the solution is tailoring. They swear by getting their jeans tailored to achieve the perfect fit, and it's a luxury upgrade that's worth every penny. Say goodbye to ill-fitting jeans and hello to a flawless and confident look.
9. Elevate Your Wardrobe with High-Quality In-House Made Blazers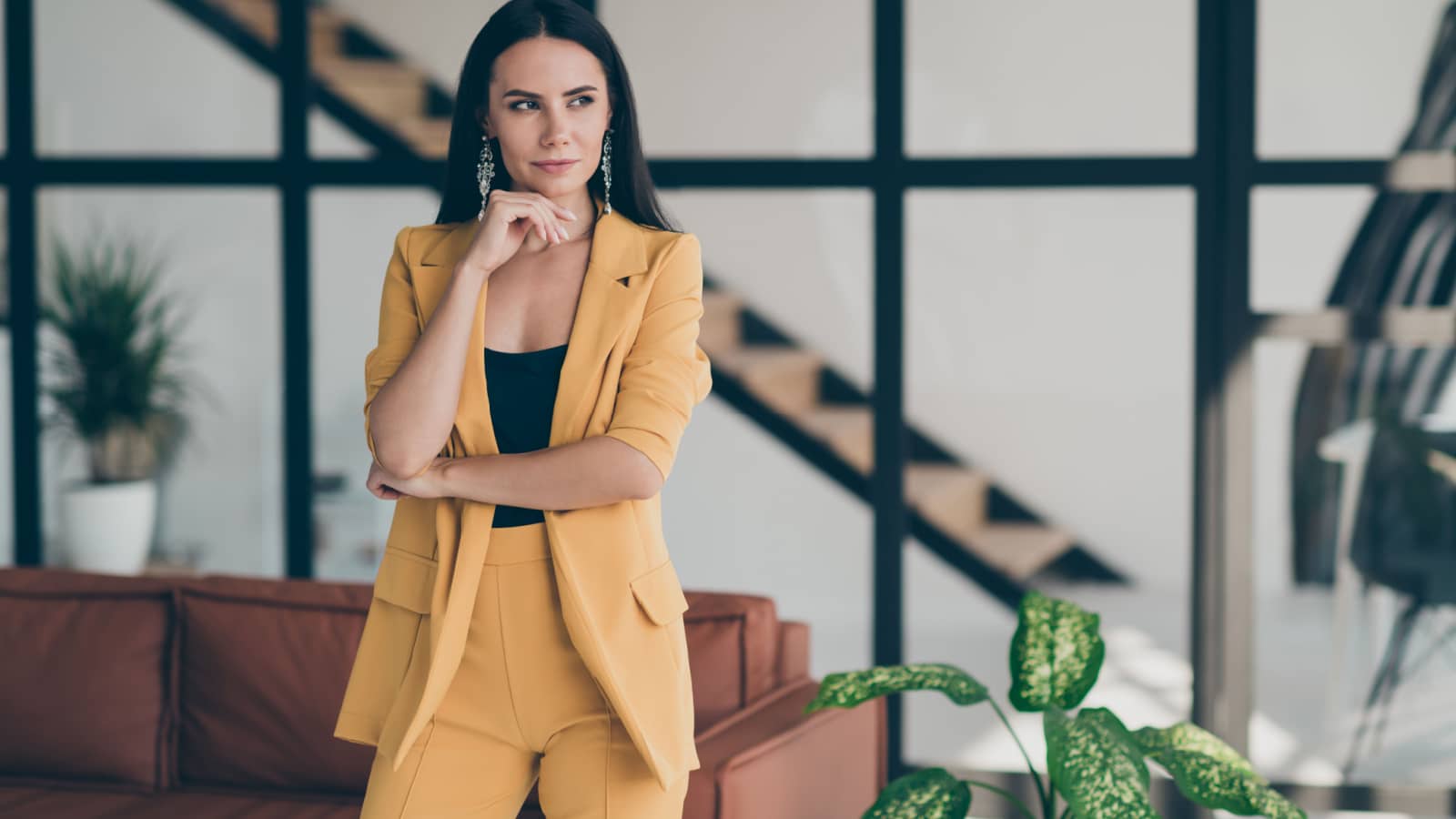 If you're tired of low-quality blazers that don't fit well, it's time to invest in a high-quality one that will elevate your wardrobe. A fashion enthusiast had a similar experience, but after switching to an online boutique that makes all their blazers in-house, they earn compliments every time they wear them. The difference in quality and fit is clear, making it worth the investment.
10. Small Luxury, Big Difference: The Power of Good Slippers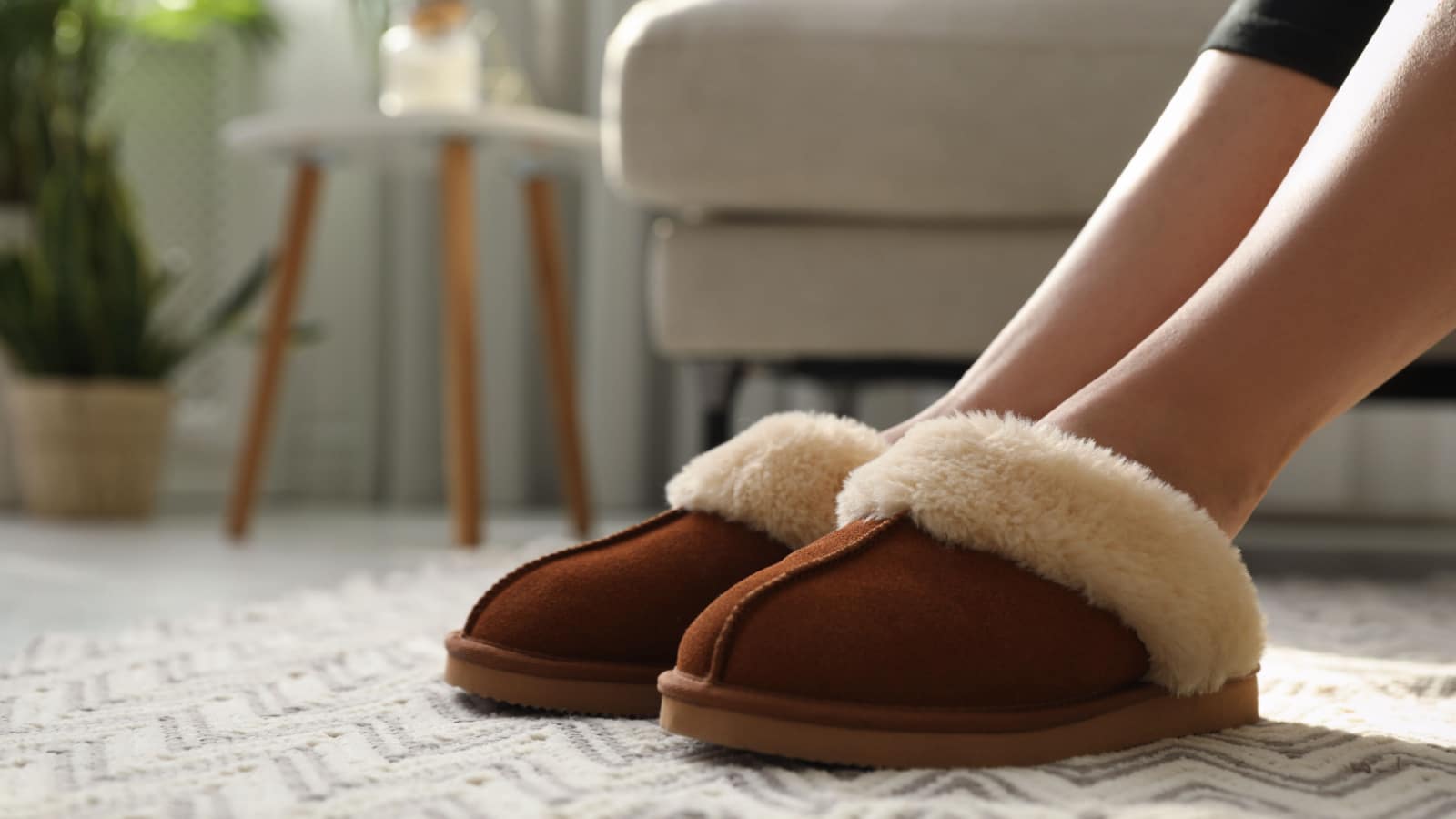 Don't underestimate the power of a good pair of slippers! For a comfort seeker, it was a game-changer. No more cold feet or holes in their socks; they don't even have to put on shoes to take out the trash. Investing in a high-quality pair of slippers is a small luxury that will make a big difference in your everyday life.
This article is brought to you by this thread.
More From Have Clothes, Will Travel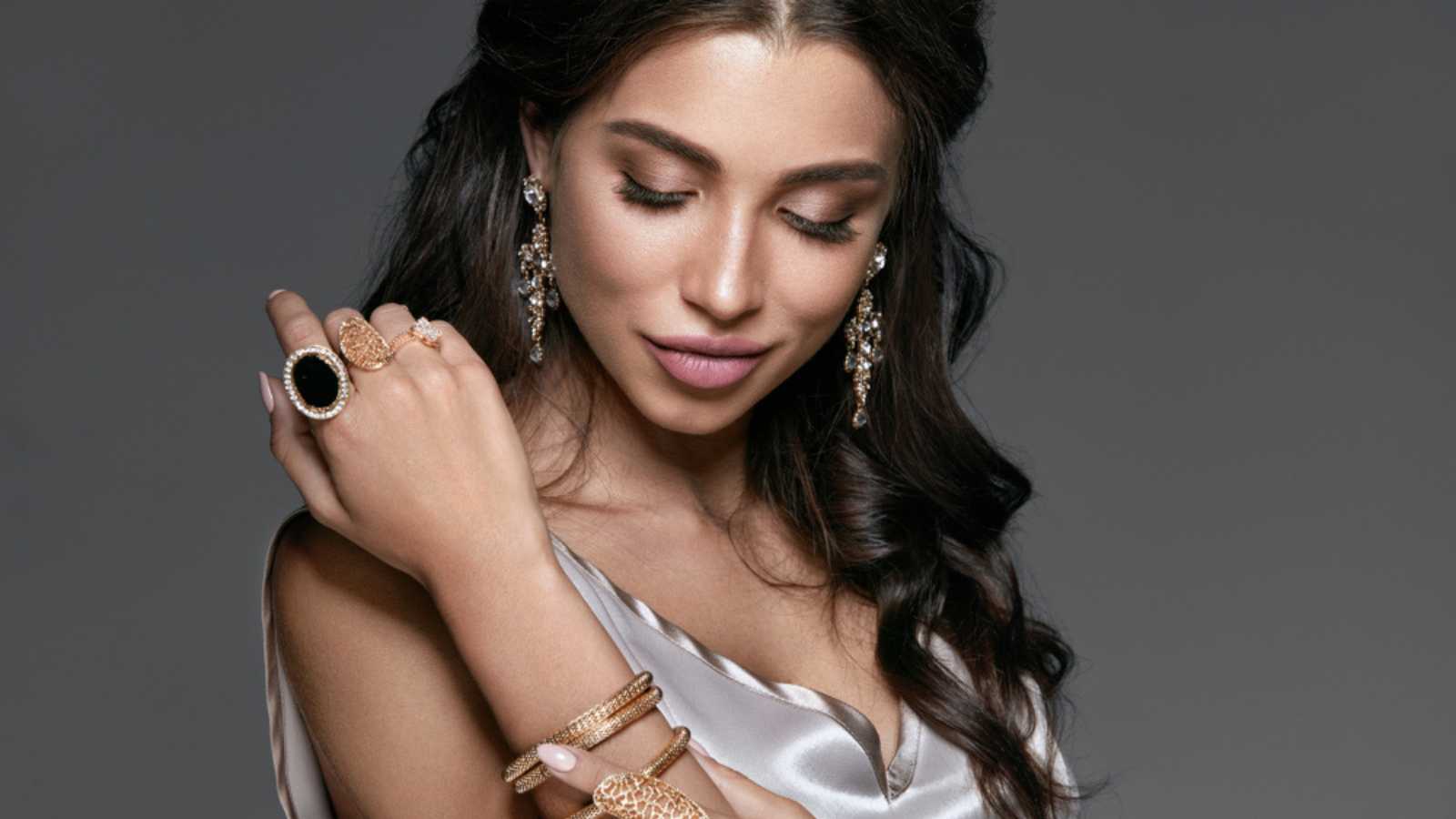 Kelley Hollis Jewelry breathes new life into vintage jewelry by expertly restoring pieces by hand and repurposing them with the modern wearer in mind. Kelley's talents don't end there, though. She also creates her own limited edition designs in 18 ct and 22 ct gold.
Read more: Kelley Hollis Jewelry – Stunning Repurposed Vintage Pieces & Original Designs
More From Have Clothes, Will Travel
Nothing compares to the feel of high-end fashion—from unique styles and flattering fits to high-quality fabrics that will last you a lifetime. From producing the best luxury handbags, and artisanal jewelry, to vegan coats and power suits, here's a mix of the top luxury designer and contemporary designer brands you need to know.
Read more: 45 Top Designer Brands in 2023 for Clothing, Bags, Shoes, & Jewelry
More From Have Clothes, Will Travel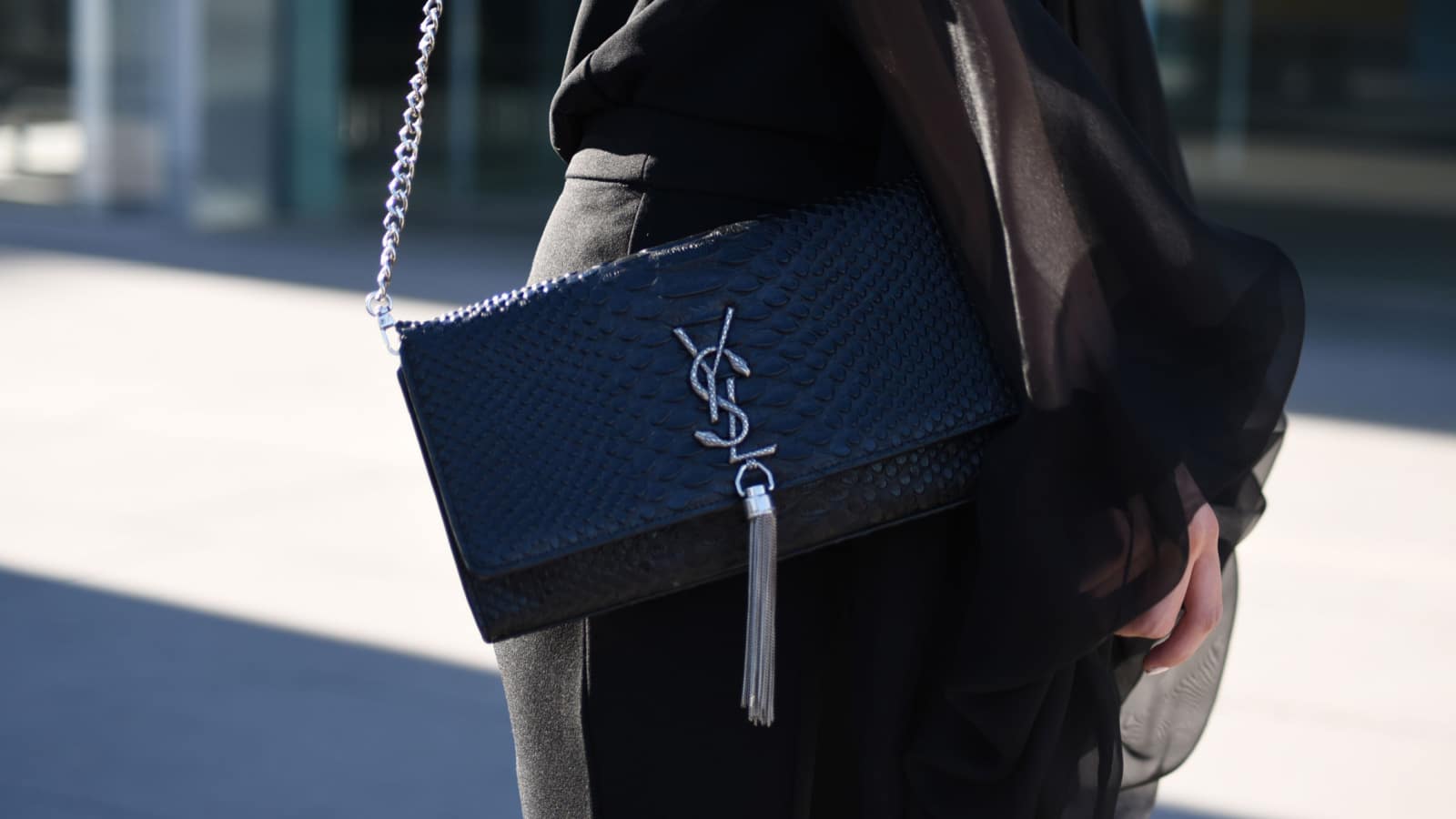 No other designer brand can hold so much fashion influence in just three letters but YSL. This post is sharing the best YSL bags to buy in 2023. These bags are timeless and hold their value.
Read more: 20 Best YSL Bags to Invest in for 2023 & Beyond
More From Have Clothes, Will Travel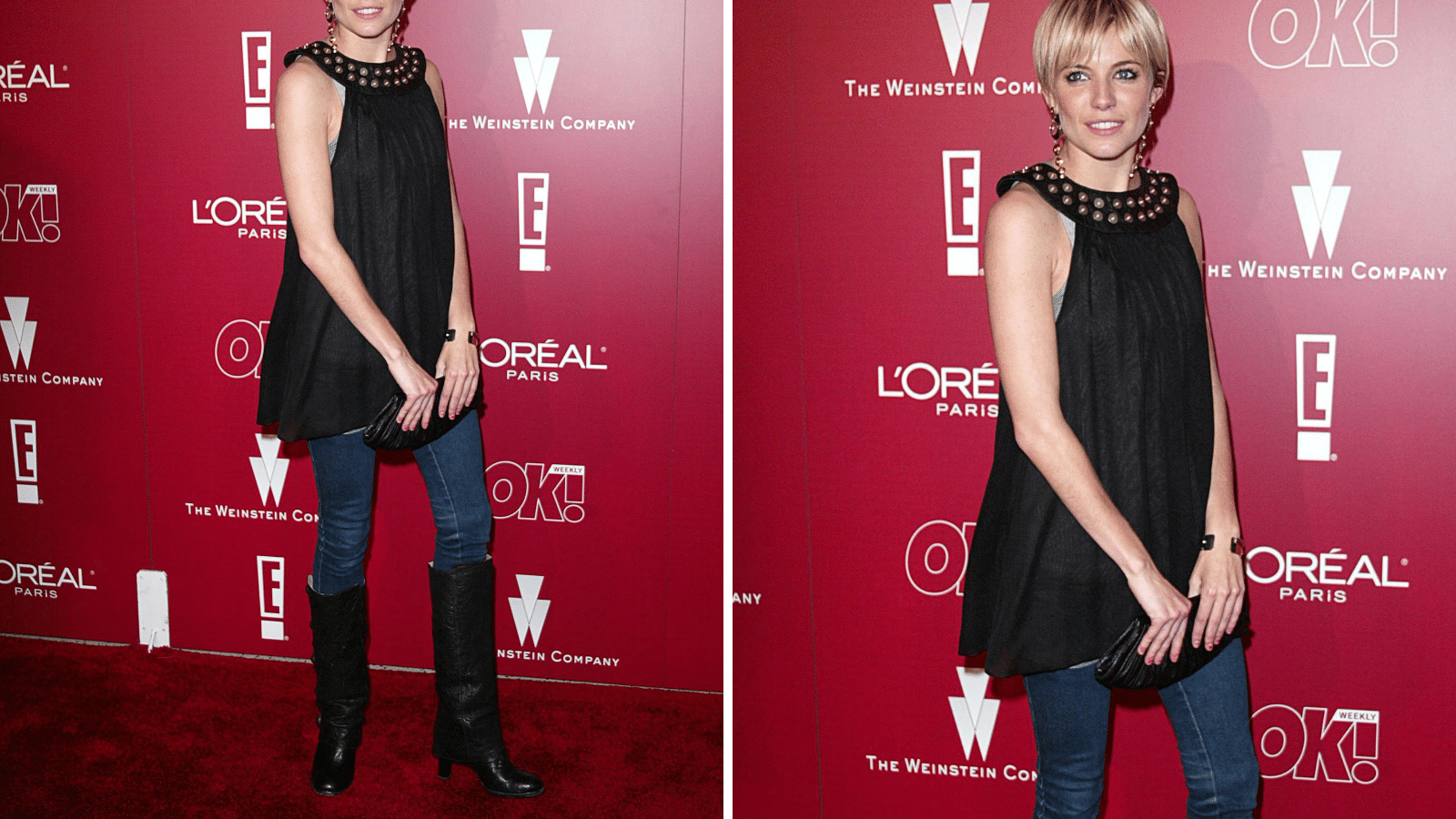 Fashion trends come and go, and sometimes we follow them without realizing how ridiculous they may look in the future. From butterfly hair clips to low-rise jeans with whale tail thongs, get ready to cringe and laugh at the fashion disasters these women once fell into.
Read more: 11 Fashion Trends Women Thought Were Cool But Now Make Them Cringe
More From Have Clothes, Will Travel
This post is featuring some of the best luxury online shopping sites for clothing, accessories, and beyond. It's awesome too, because many of these websites have relationships with designers and brands, and they have exclusive designer clothing you can ONLY buy on these websites.
Read more: 32+ Best Luxury Online Shopping Sites for Designer Clothing, Bags, Shoes, & More