I'm not one to make New Year's resolutions or spend too much time dwelling on the past. And frankly, my favorite New Year Eve's have been spent in my pjs with friends and family, watching TV. Last year, we spent it at a ski lodge in Michigan…which is about as fancy as my New Year has ever been (but I still was in my pjs before midnight, watching TV). Haha. The year before I watched an entire season of American Horror Story eating seafood with my parents, in my pjs. And I have a feeling my NYE will be very similar tonight. After the madness of Christmas, I just want to welcome 2016 in whilst being relaxed and eating crustaceans smothered in butter.
However, 2015 was one heck of a year. I moved to a coast I had previously never even visited. This little blog grew like I never before dreamed it could. And I was able to have some honest-to-god, once-in-a-lifetime experiences. So, I'm going to take a moment to indulge and reflect on some of my favorite posts of 2015…and get myself all kinds of excited for what 2016 will have in store.
Favorite posts of 2015 (in order of favoritism)
NYFW: What I Wore & NYFW: Angel Sanchez S/S 2016 Show
Technically this is 2 posts, but it's about the same thing essentially…which is one of the coolest experiences of my lifetime. I still can't believe I was actually able to see New York Fashion Week in person, and I was able to attend a show. A huge shout-out to Machi Footwear & Ms. Fabulous for making that happen! Click here to see the full post NYFW: What I Wore, and click here to see NYFW: Angel Sanchez S/S 2016 Show.
Getting Personal
This post was the first time I had put the weirdness that is my life in writing. I explained how I quit my career in news, was married after a 2 week engagement, sold everything I owned…all in the pursuit of travel. And then.. we were denied access to a country, our dreams were crushed..and we found ourselves in a bit of a pickle. It was rather therapeutic to put this all in writing, and I think it was a good way for my readers to understand my life a little better. Click here to see the full post.
Cape Cod Whale Watching
Whale watching in Cape Cod was easily one of the coolest experiences of my life. I don't even care that this is one of the least popular posts on my blog…I'm just glad I have it documented for my own personal memory. This was also one of the 1st times I ever included a YouTube video in my post. Click here to see the full post.
Let Them Stare
This is by far my favorite outfit post of 2015. I'm a teensy bit proud of this outfit every time I look at it. And I still am in love with this hat & skirt. Click here to see the full post.
Brought Together by ModCloth
Getting to meet fellow blogging friend, Jen from Dressing With Class, was such an awesome experience! And we had an absolute blast taking photos in this fountain. (Spoiler: it didn't go quite according to plan, and we got soaked. Haha.) Click here to see the full post.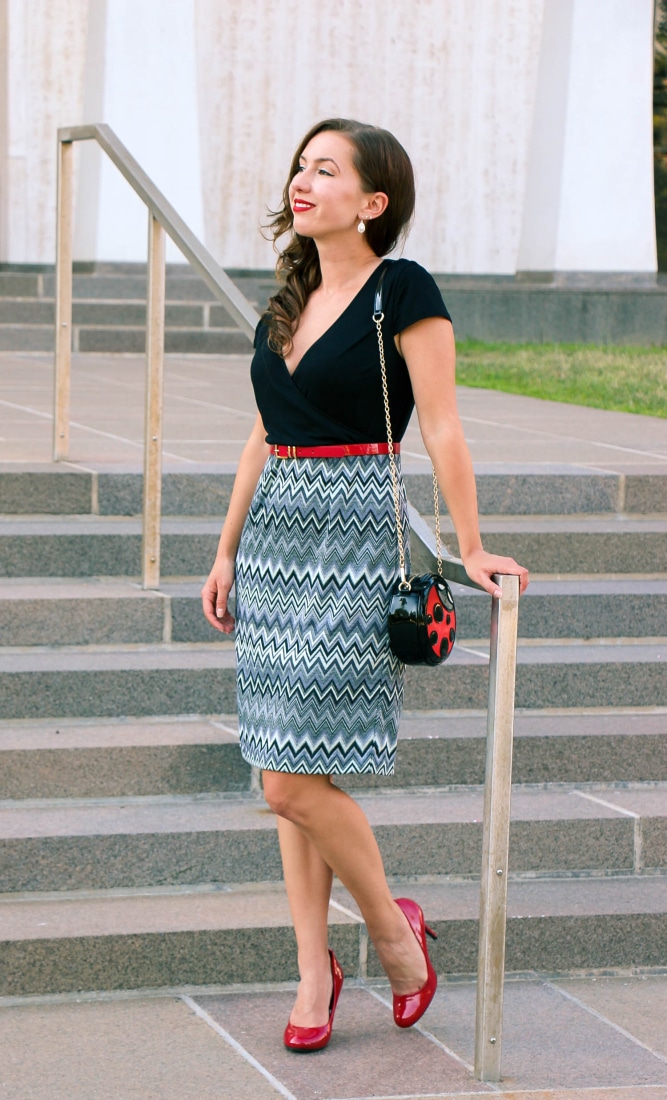 ModCloth's 1st Ever Clothing Line
Speaking of ModCloth, having ModCloth (a company I've idolized for years) contact me and tell me their 1st ever namesake clothing line was partially inspired by my style – that nearly made me faint. And it is one of those experiences that I will never ever forget. This post included the dress that ModCloth sent me to test out from this clothing line. Click here to see the full post.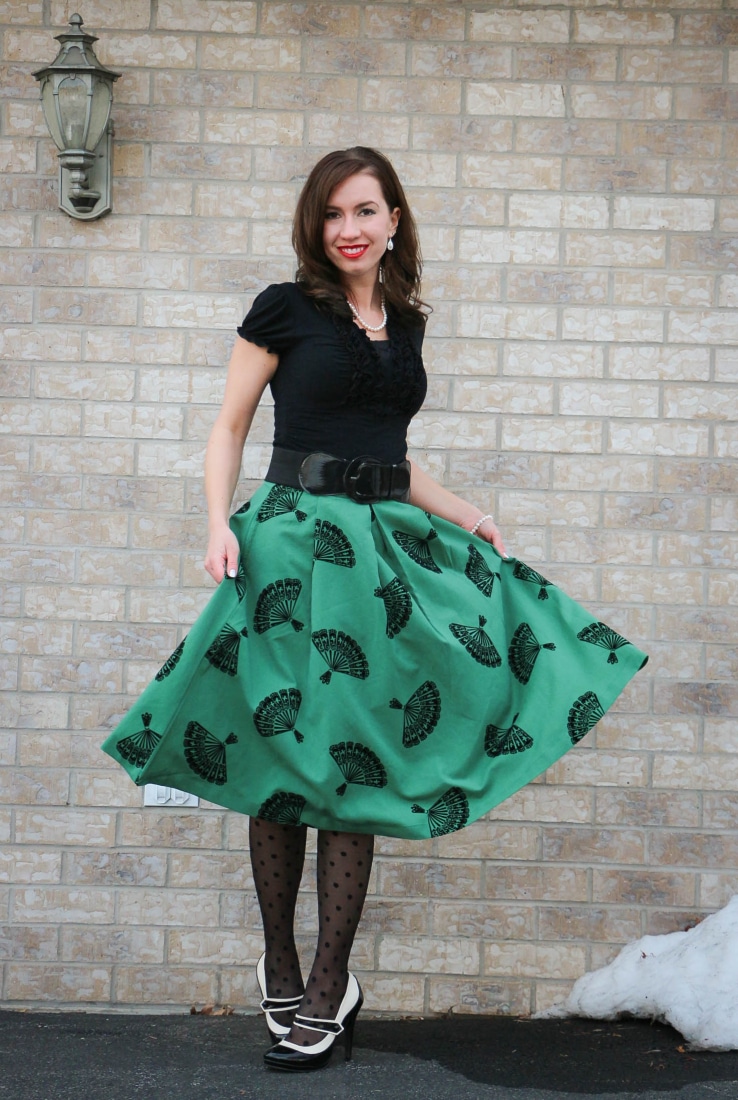 The Neighbors Think I'm Crazy
This here is another favorite outfit post from this year. This was also the first time I had to take my own photos, without the help of my husband. They aren't terribly exciting, but I was still rather proud they turned out decent enough. 🙂 Click here to see the full post.
A Game of Thrones Dinner Party
My Game of Thrones Dinner party was the first time I deviated from my outfit and travel posts. I was a bit nervous to try something a little different on the blog, but overall had a blast with it! I really enjoyed making my "horse heart" even if it didn't turn out quite right. Haha. Click here to see the full post.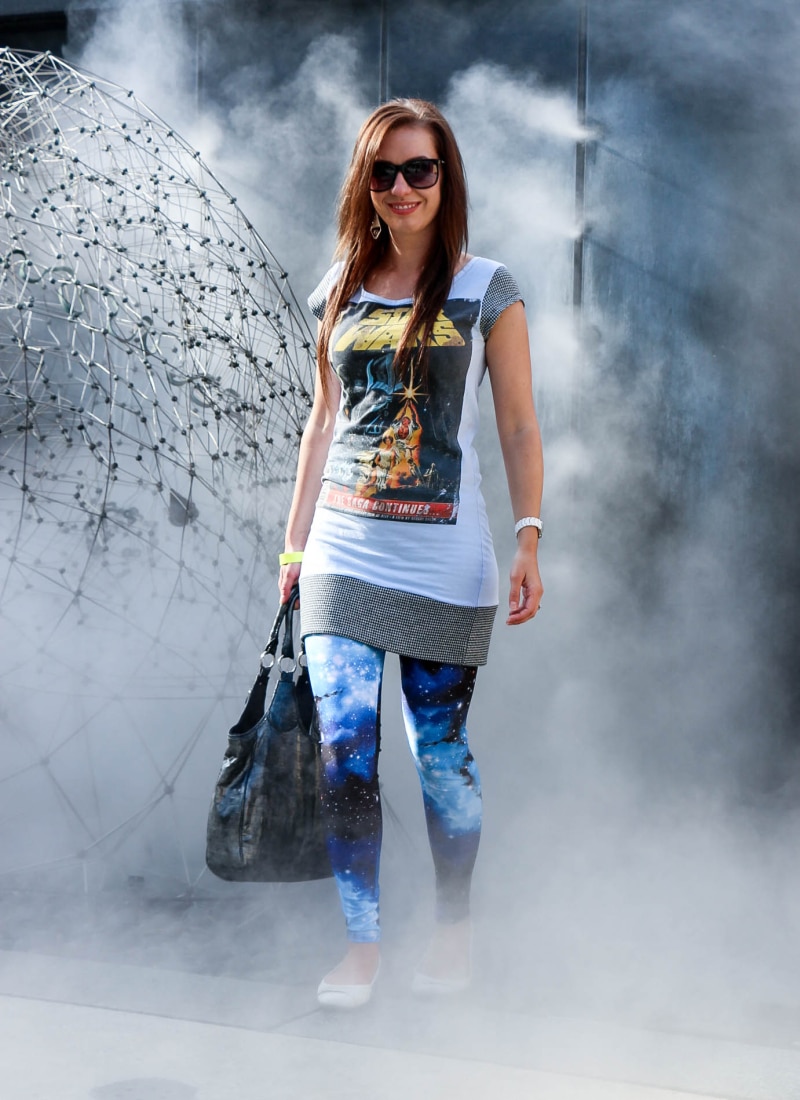 May The 4th Be With You
Ok, I lied. This may be my favorite outfit post of the year. I just can't decide. But out of all my outfits…this Star Wars dress does get the most use. And these leggings are so comfortable. Plus, Grounds for Sculpture provided one of the most perfect backgrounds to take photos for this outfit! Click here to see the full post.
Star Wars and the Power of Costume
Sticking with the Star Wars theme, getting to see the actual costumes used in the making of the Star Wars movies – absolutely amazing! Talk about a once-in-a-lifetime experience and a dream come true for this geek. Click here to see the full post.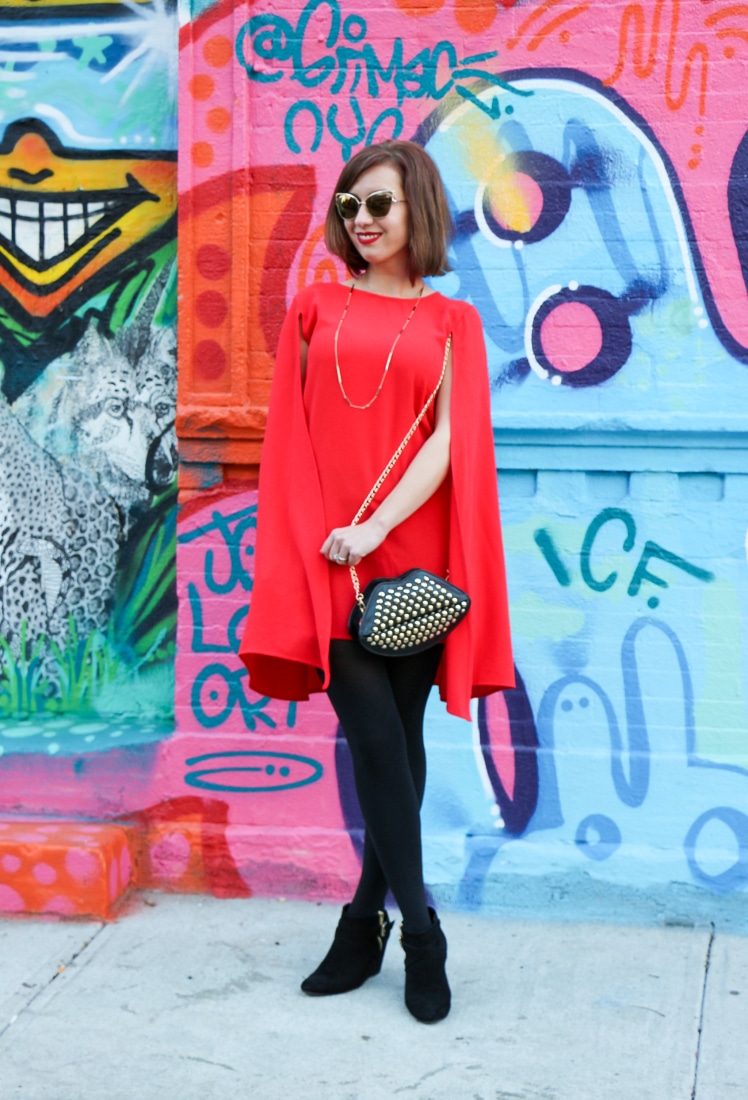 Luke Cage's Bar Attire
Getting to see Luke Cage's bar in person was beyond cool for me. And I really liked my superhero-inspired outfit I picked out for the day…including the graffiti next to the bar! Click here to see the full post.
Thank you so much to you all for supporting me in 2015. It's been an awesome journey that would not have been possible without having such supportive readers, friends and family members. I hope everyone has a fantastic night tonight, and here's to an awesome 2016!