25+ Best Sites for Shopping Boho Clothing Online (& Accessories!)
Searching for the best sites to buy boho clothing online? This post has you covered! From popular brands like Free People to smaller eco-friendly shops like Mata Traders – there's a boho clothing site listed here for everyone!
This post begins with bohemian clothing sites that are a bit on the pricey side (but phenomenal quality!) and then lists my favorite places to buy affordable boho clothing online (we're talking less than $50 for a dress). I'm also ending this post with some of my personal favorite places to buy accessories to match my new boho clothing! Enjoy!
Where To Shop For Bohemian Clothing for Women
*Disclosure: some of these links are affiliate links. Meaning, if you click a link and make a purchase, Have Clothes, Will Travel gets a very small commission at no extra cost to you. Thank you for supporting the brands that make this blog possible!
1.) Free People
Free People is easily one of the best shops for boho clothing online. They have an endless range of options, and Free People also carries beautiful shoes, intimates, and swimwear. However, in my opinion, Free People is THE place to shop for boho dresses – they have SO many beautiful options.
2.) Anthropologie
A VERY close second to Free People is their sister site – Anthropologie. I especially love Anthropologie's selection of maxi dresses! However, where Free People is almost entirely boho in style…Anthro does have a broader selection of styles. They also have an awesome home decor section that boho lovers will adore.
3.) Farm Rio
Farm Rio is a popular Brazilian brand that is sold on Anthropologie quite frequently. They feature a variety of bold, happy colors in their clothing. You can, of course, find a greater selection of their beautiful clothing directly on their website – which is international!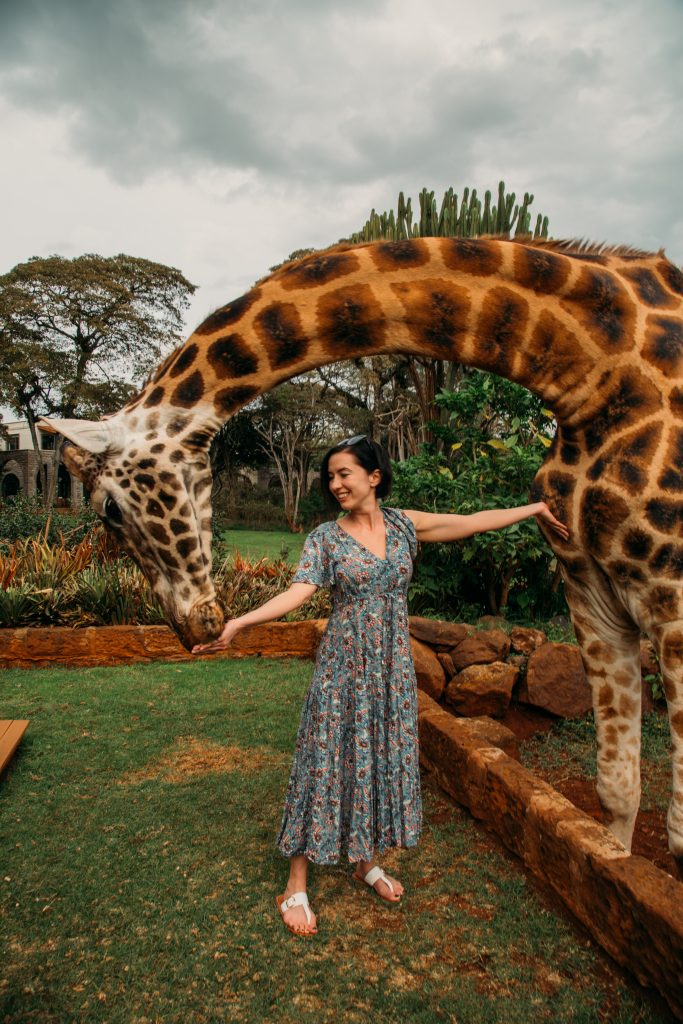 4.) Salty Crush
Salty Crush is one of my favorite boho brands. I now have 9 of their dresses and 3 of their cardigans – I just wore the dress above on an epic trip to Giraffe Manor! They're based out of Sydney, Australia but have speedy international shipping. (My orders coming to the US have taken only about a week to reach me.) They feature a great selection of modern boho chic items in vibrant colors and at a reasonable price point.
5.) Revolve
Revolve carries a great selection of boho-chic dresses and rompers from more than 500 different brands! This ranges from Free People to Hemant and Nandita. They typically add up to 1,000 new gorgeous clothing items each day to their site.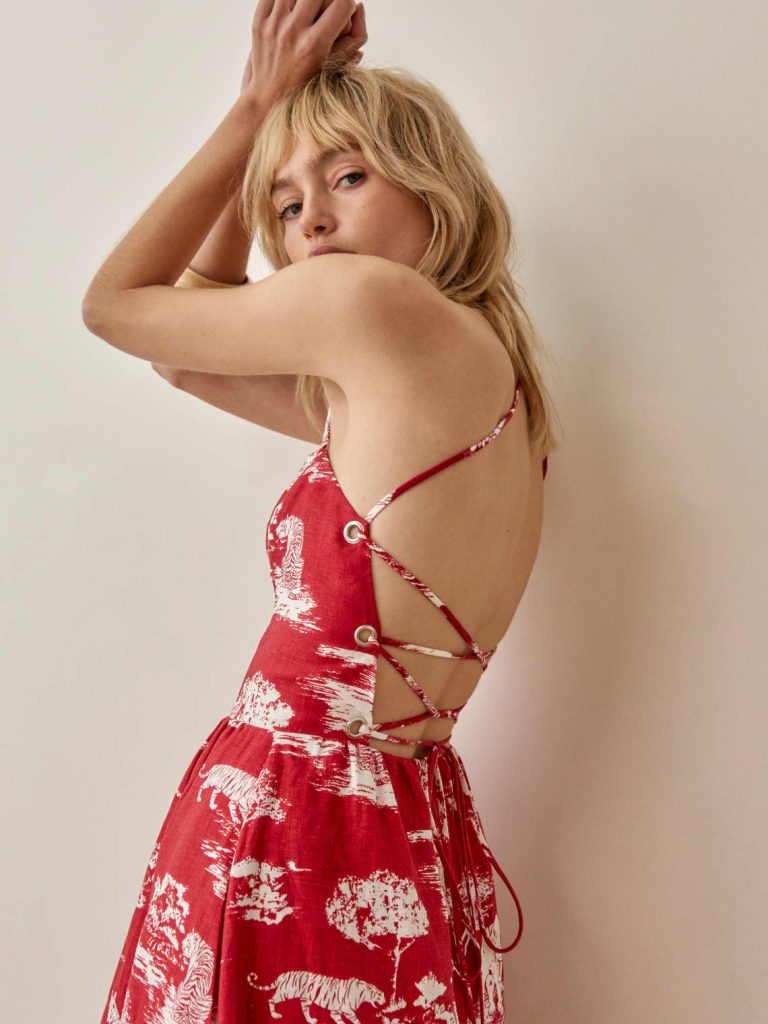 6.) Reformation
Reformation carries a great variety of laid-back, fashionable, and feminine, sustainable clothing… and they even make bohemian, sustainable wedding dresses and bridesmaid dresses! I love that they also include sustainability stats for each garment under its description.
7.) Urban Outfitters
Urban Outfitters is part of the Free People and Anthropologie family too. Their clothing appeals to a bit younger of a crowd, though, and is a little more trendy in style as well… but they do have a great selection of bohemian clothing for women, nonetheless!
8.) Spell
Spell is a modern-bohemian fashion brand out of Australia. It was started by two very talented out of Byron Bay. All of their clothing is proudly designed and sampled in Byron Bay and ethically produced in factories throughout the world.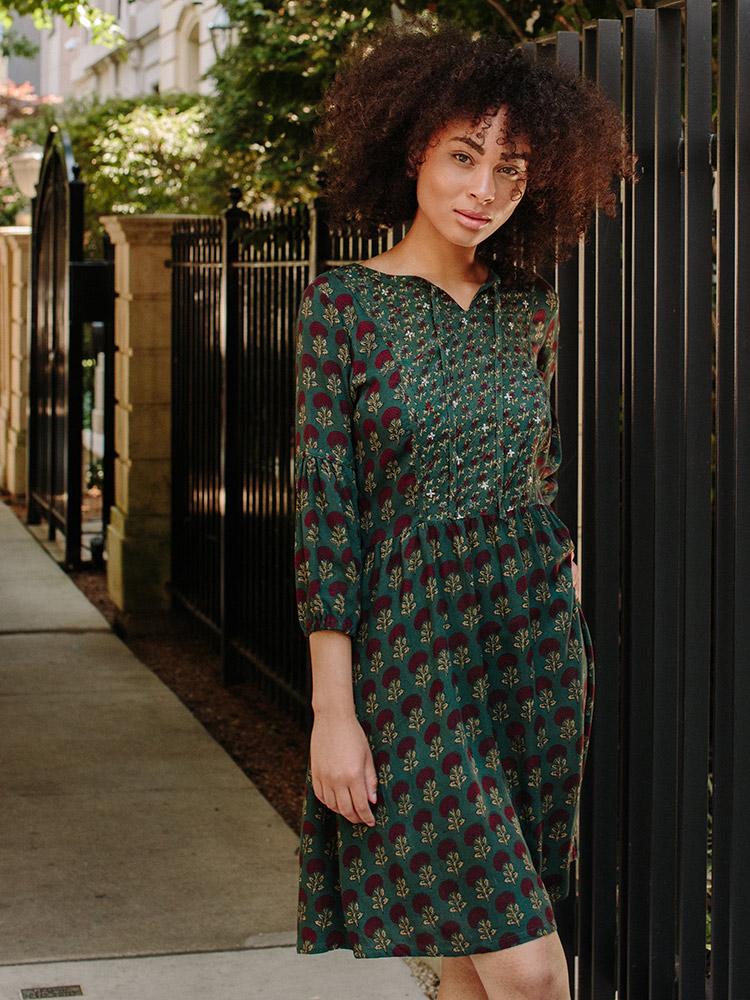 9.) Mata Traders
Mata Traders is an ethical fashion company that creates fabulous vintage-inspired and boho dresses and clothing in a fun array of prints. They also have a fantastic jewelry line – to perfectly complement your boho attire!
10.) Shopbop
Shopbop carries a wide variety of contemporary and designer clothing. While not all of the clothing they carry can be considered boho in style – they do have quite the impressive collection of boho clothing, nonetheless!
Read next: Is Shopbop Legit? My Honest Shopbop Review
11.) Bohemian Mama
Bohemian Mama features independent, handmade and female-owned brands that are not mass-produced. They feature brands like Lack of Color, Free People, Kivari, Agolde, Mate the Label, Sancia, Beach Riot, and more. Their Lack of Color Collection of hats is also especially popular! (They also have the cutest boho kids line, if you'd like your kiddos to match your style!)
12.) Kelley Hollis
If you're looking for a unique and beautiful piece of vintage jewelry to complete your boho outfit – look no further! Kelley Hollis Jewelry breathes new life into vintage jewelry by expertly restoring pieces by hand and repurposing them with the modern wearer in mind. Kelley's talents don't end there, though. She also creates her own limited edition designs in 18 ct and 22 ct gold. I wrote an entire review post on Kelley's designs, here.
Use code "LINDSEYPULS" for 10% off your order.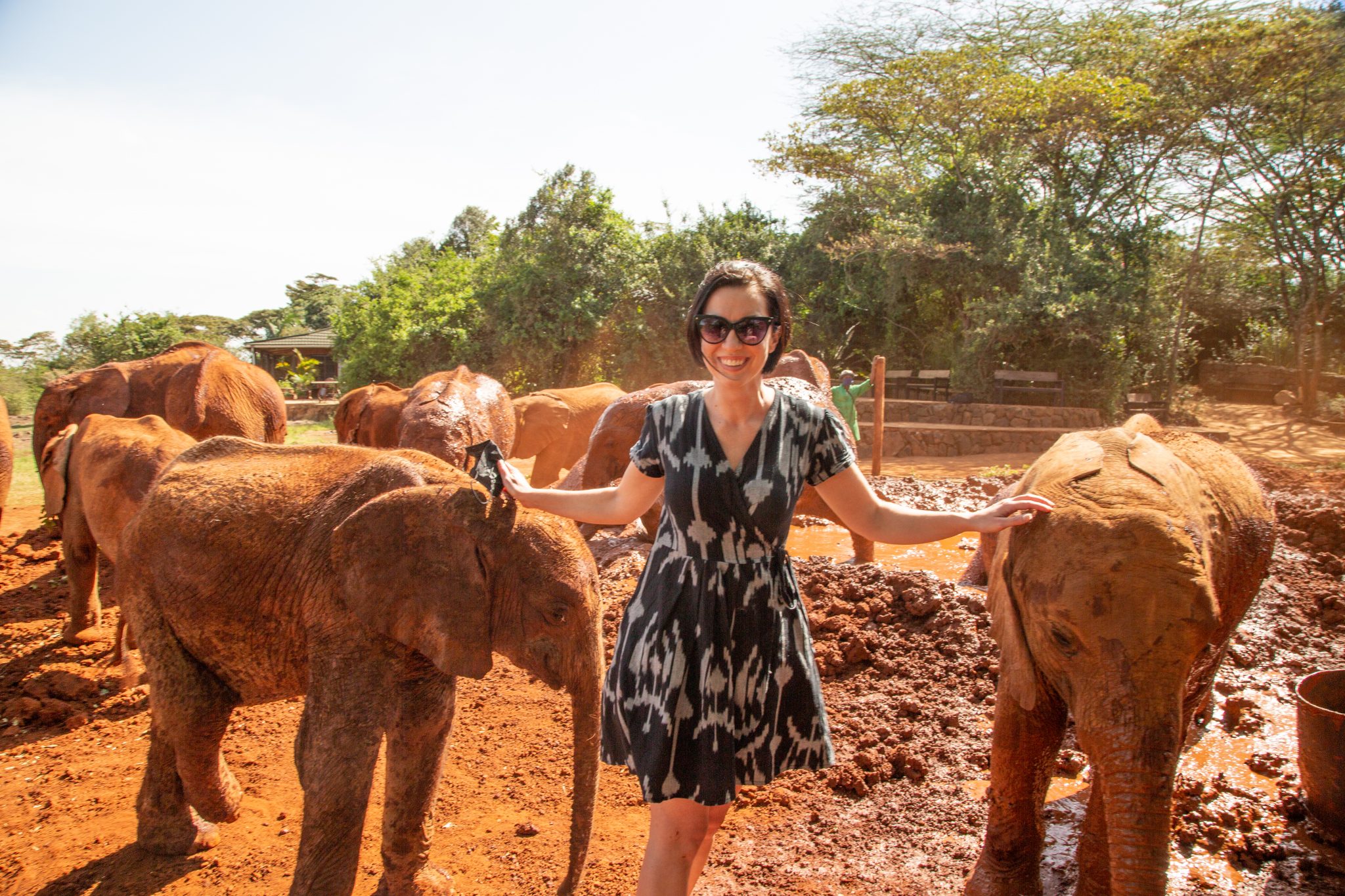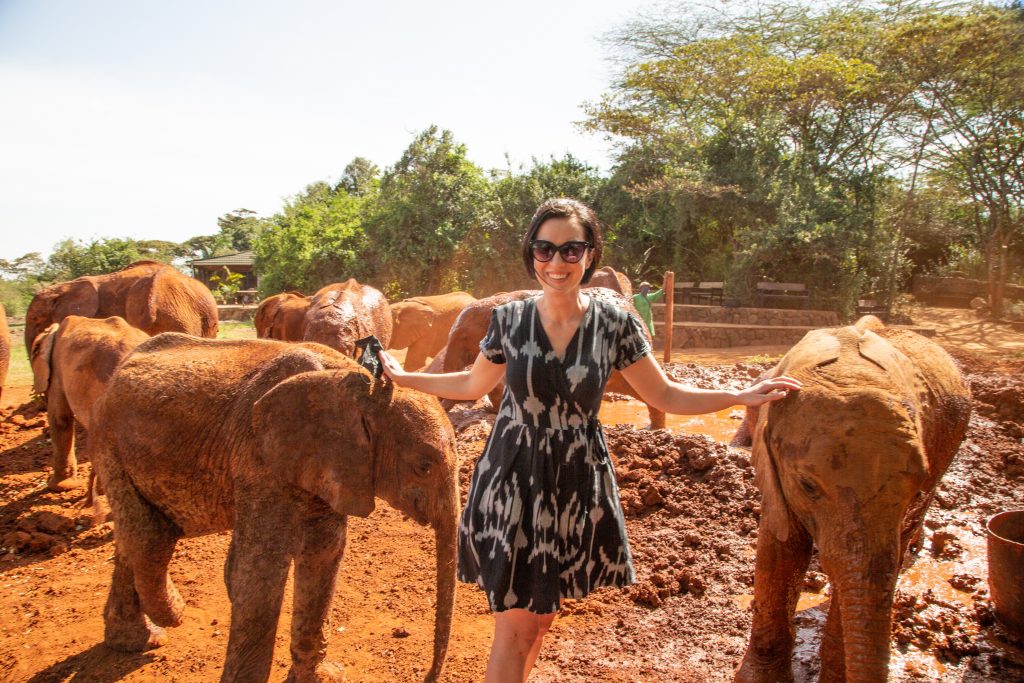 13.) Passion Lilie
Passion Lilie is one of my favorite clothing brands that has a bohemian flair. Their dresses are designed with comfort and fit in mind, and they are fair trade and sustainably made with organic cotton. Their items blend classic silhouettes with hand-woven ikat and playful block prints to create pieces that are both timeless by design and effortless to style.
Read next: How to Shop for Sustainable & Ethical Fashion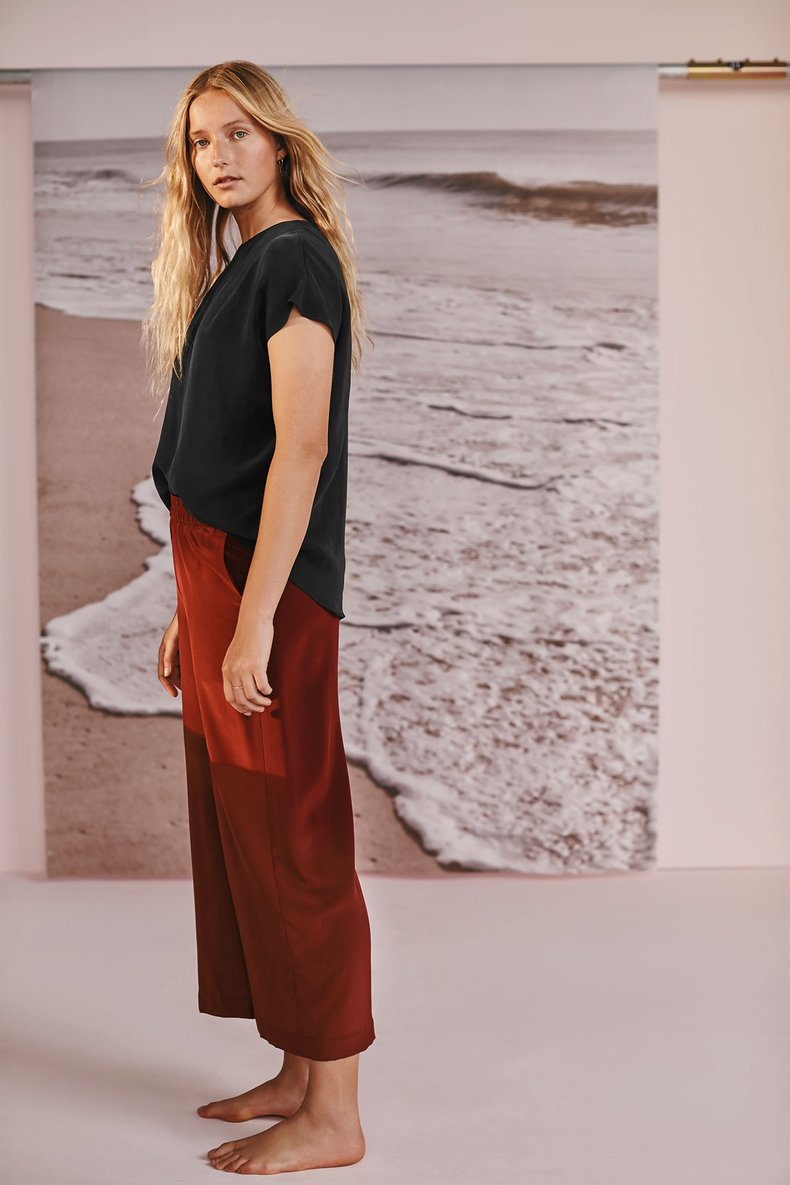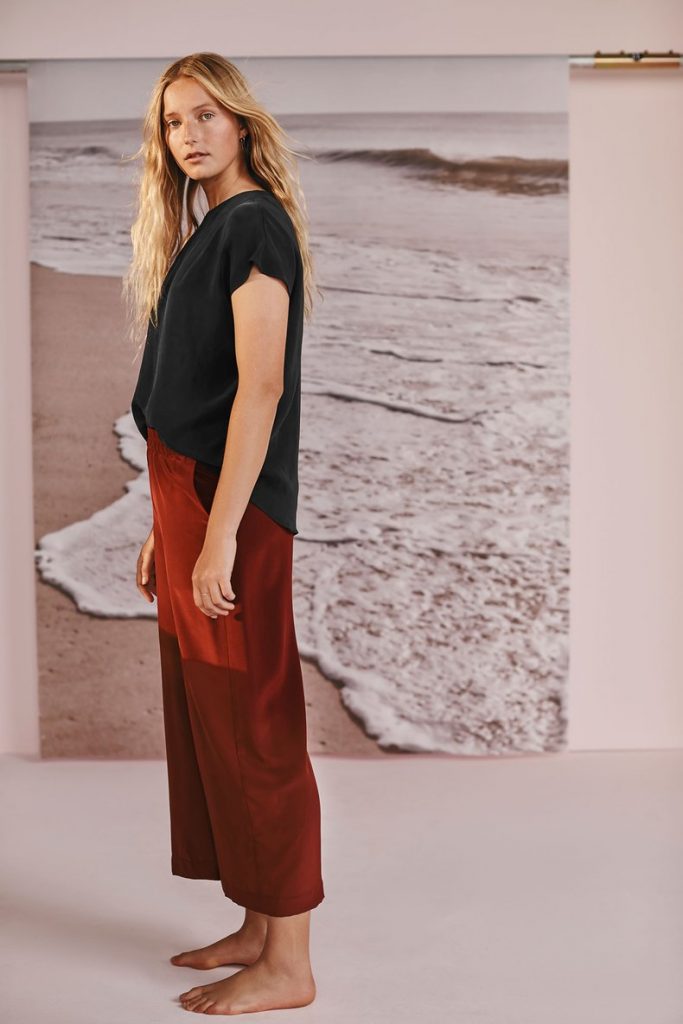 14.) Amour Vert
Amour Vert is a fantastic brand dedicated to making sustainable fashion. They even plant a tree for every T-shirt bought from their site! Plus, nearly all of their products are made right by their office in California. Not all of Amour Vert's clothing can be considered boho (they have quite a few great basic pieces), but they do feature enough to make this list. I'm especially a fan of Amour Vert's pants!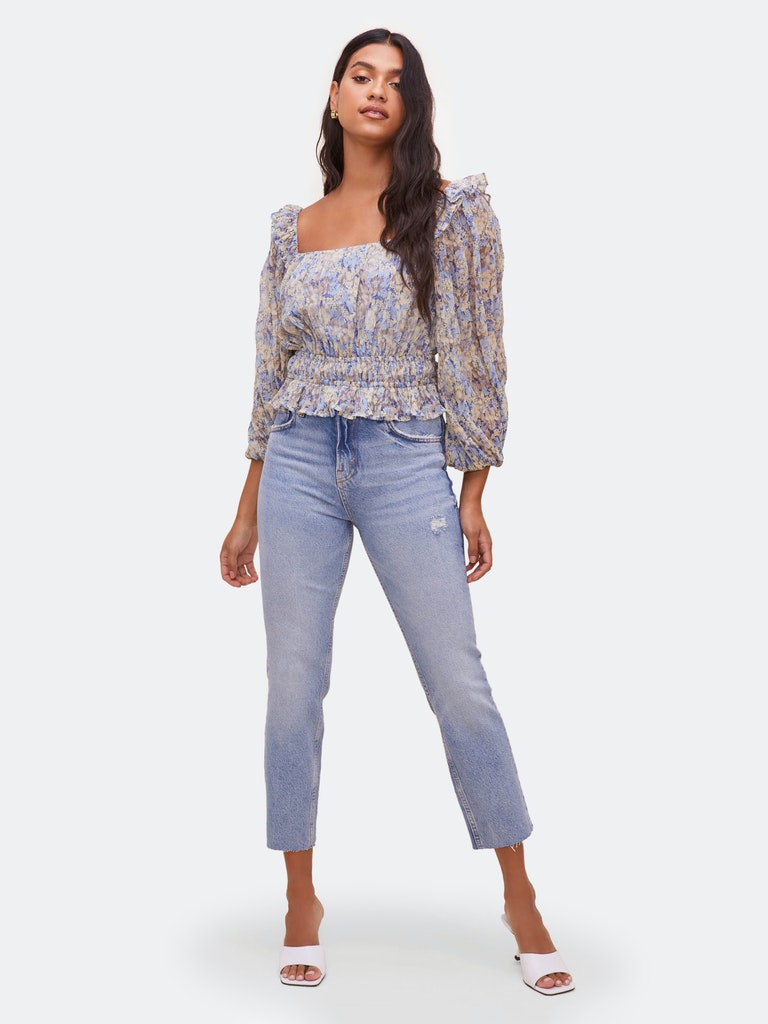 15.) Verishop
Verishop is a fairly new site that sells luxury women's and men's fashion, home goods, and beauty products. They have free one-day shipping (with no minimum) across most of the site, as well as free returns and 24/7 customer service. You won't have a hard time finding cute boho pieces on here!
16.) Monsoon
Monsoon is another fabulous sustainable brand that is based out of England. They have a wide variety of clothing and accessories with a bohemian flair. Don't worry, they do ship worldwide!
Where to Buy Affordable Boho Clothes Online
17.) Magnolia Boutique
For deciding what to consider "affordable" for boho clothing, I decided, to draw the line at the majority of the clothing on a site being around $50 or less. Magnolia's price point is hovering right around that – with just a few items going over. Magnolia Boutique is an indie boutique that offers the latest bohemian fashion, including kimonos, blouses, rompers, and maxis.
18.) Tara Lynn's Boutique
Tara Lynn's Boutique is a family-owned clothing shop in Utah that ships worldwide. They make custom clothing for women of all shapes and sizes and work with top designers across the country to bring you one-of-a-kind pieces, without compromising comfort. Their sizes range from XS-6X and have a very boho and timeless style to the majority of their pieces. (Plus, they're affordable!)
Note: They have recently updated their name to Hazel Blues!
19.) ASOS
ASOS is a British-based fashion retailer that sells over 850 brands as well as their own namesake label of clothing and accessories. They have wonderfully affordable and quick international shipping as well. Their prices are all over the place, but for the most part, they are relatively affordable.
20.) NastyGal
NastyGal's style tends to be a bit edgier than the majority of the sites listed here. However, they do carry quite a few boho-chic items that are swoon-worthy! Plus, they are one of the cheapest sites listed in this post!
Read next: Is Nasty Gal Legit? My Honest Review of Nasty Gal
21.) H&M
H&M maintains an affordable price point, but with many high-quality pieces. While some of their items are more on the trendy end of the style spectrum, they do have quite the selection of affordable boho clothes as well!
22.) Shein
Shopping on Shein is one of my guilty pleasures. They have a little bit of everything in terms of clothing and accessories (including boho clothing and accessories), and the prices are SO cheap. I've, personally, had great luck ordering from them. However, I've also put together a list of tips for shopping on Shein to ensure you have a good experience ordering from them too – click here to see it.
Read next: Is Shein Legit? Honest Shein Review: MUST-READ Before Ordering
23.) Amazon
I know, I know… but Amazon does actually have a decent selection of boho clothing and accessories. I am completely guilty of ordering my fair share of boho dresses from here too.
Secondhand Stores
24.) Vestiaire Collective
If you love some of the pricier sites listed in this post but are looking for cheaper prices… Vestiaire Collective is your answer! Vestiaire Collective offers over 600,000 carefully curated pre-owned designer pieces (including a HUGE selection of Free People pieces) and ships to over 50 countries around the world.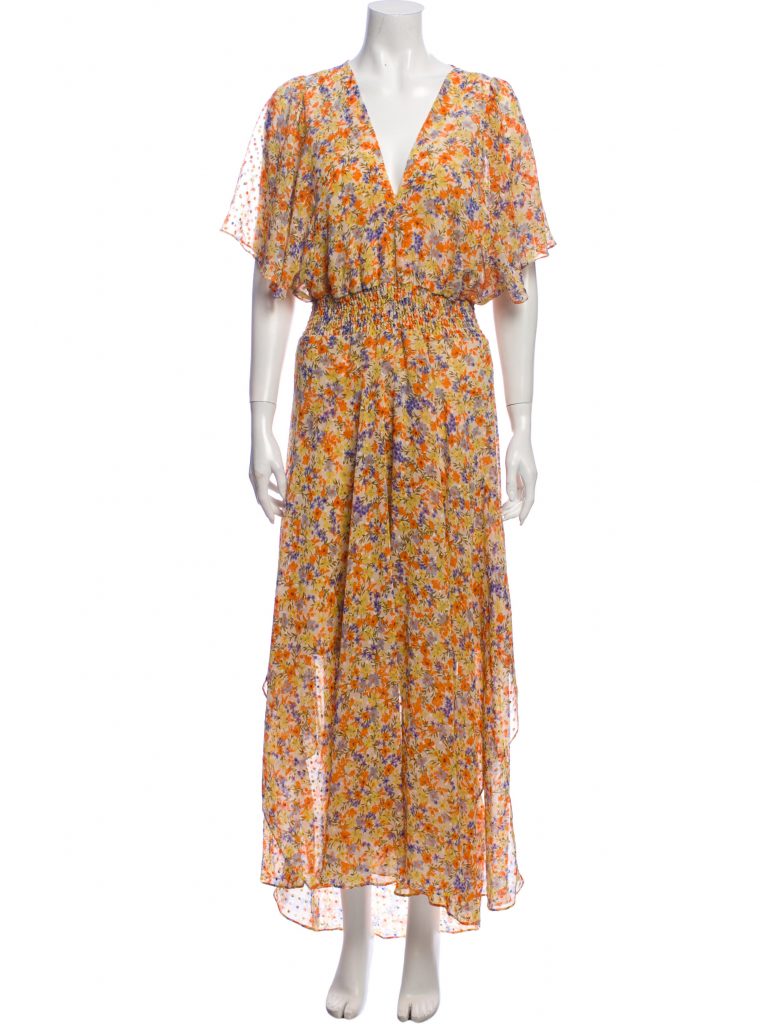 25.) The RealReal
The RealReal has the same type of extraordinary designer stock as Vestiaire Collective, and all items are also verified for authenticity. Personally, I prefer buying from The RealReal, just because the photos are of higher quality, and it makes it easier for me to visualize wearing the clothing.
26.) Etsy
Etsy has a great selection of secondhand clothing online too – with boho clothes and accessories too. They also have a lot of great designers who handmake boho clothing and accessories. The prices for handmade items do vary.
My Favorite Boho Accessories & Shoes Stores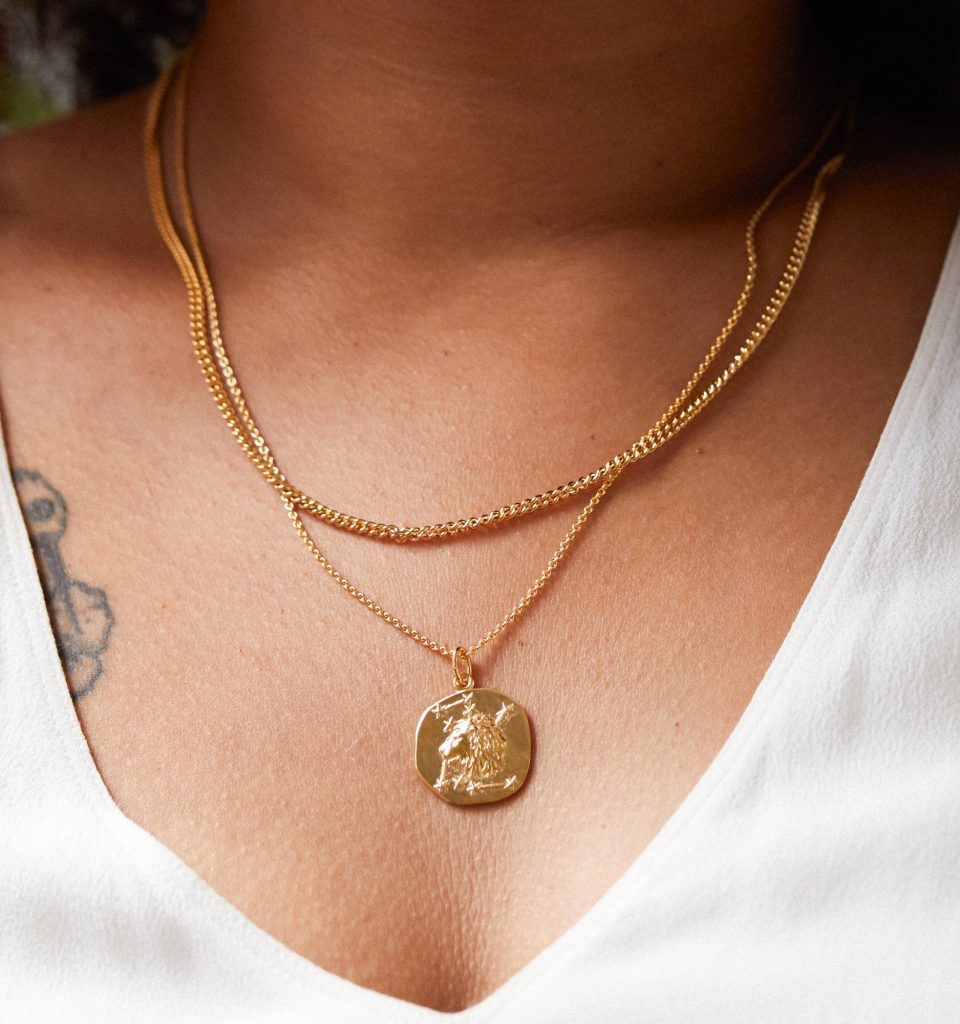 Rellery
Another great jewelry option is Rellery. Their necklaces and earrings are the perfect addition to any boho wardrobe. If you've never ordered jewelry from Rellery, check out my review of them, here.
Read next: My Honest Review of Rellery Jewelry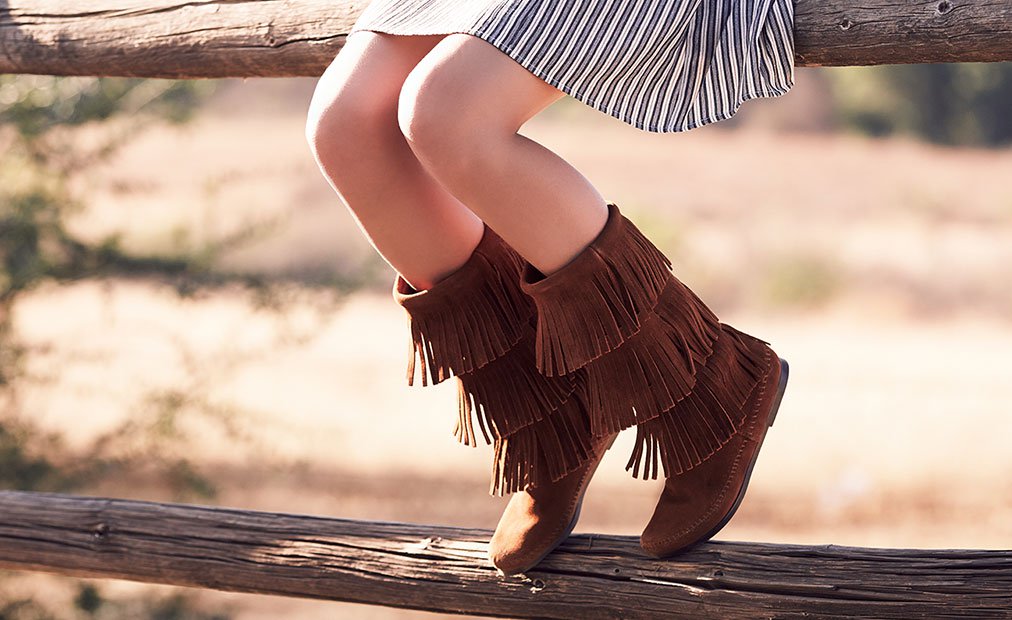 Minnetonka
Minnetonka makes more than just moccasins! (Although, their moccasins are amazing!) They have a fabulous selection of fringed boots and booties that are a great complement to any boho ensemble.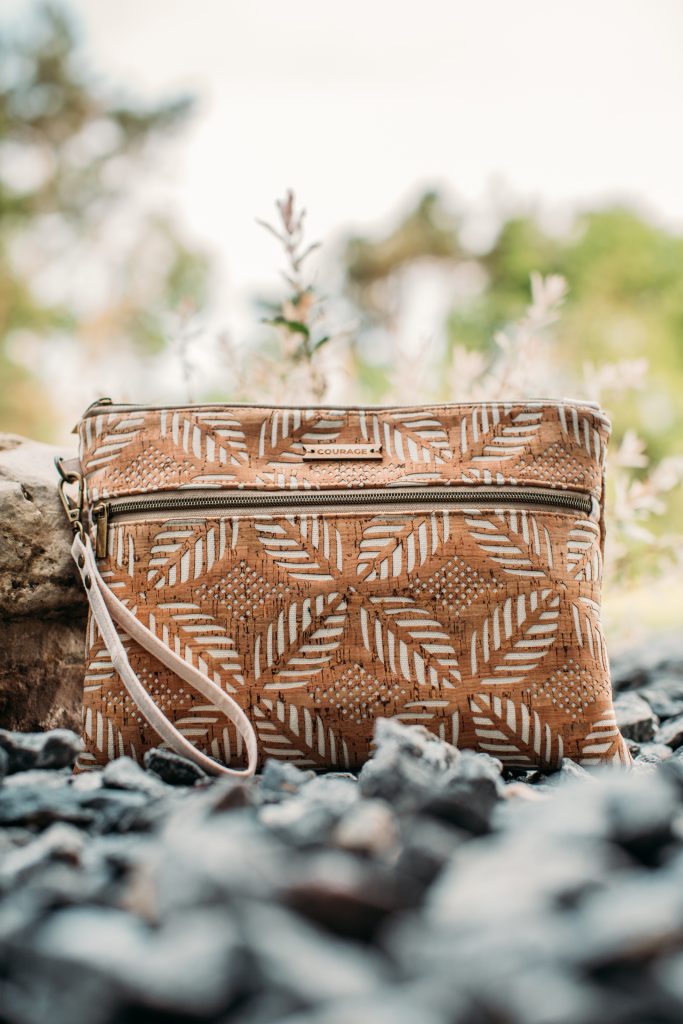 Carry Courage
Carry Courage is a small US-based company that creates sustainable clutches & travel bags made from vegan materials, such as cork fabric and linen. All of their products are hand-sewn in their Portland, Oregon studio too – so you know you aren't receiving a mass-produced item when you order from them. They pair really well with boho-style clothing! (I wrote a full review of their products, here.)
Read next: Honest Review of Carry Courage Handbags & Luggage Tags