20+ Awesome Stores Like Nordstrom That Are Available Online
With all the excitement surrounding the Nordstrom Anniversary Sale, there's been some buzz about what other stores are like Nordstrom. So, I've done some brainstorming to come up with this list of the top 20 stores that have similar merchandise to Nordstrom.
Now, these stores may not have a sale quite like the Nordstrom Anniversary Sale, but they do still have plenty of their own sales throughout the year! They will have a wide variety of quality and luxury items to choose from. And given that many of us are taking full advantage of online shopping this year, I've made sure that these stores are online too!
I'd love to hear some of your favorite stores like Nordstrom in the comments at the end of the post. Enjoy!
20+ Awesome Stores Like Nordstrom That Are Available Online
1.) Bloomingdales
Bloomingdales is an American luxury department store that is incredibly similar to Nordstrom. They have everything from designer handbags to clothing for the kiddos to furniture and high-end beauty products.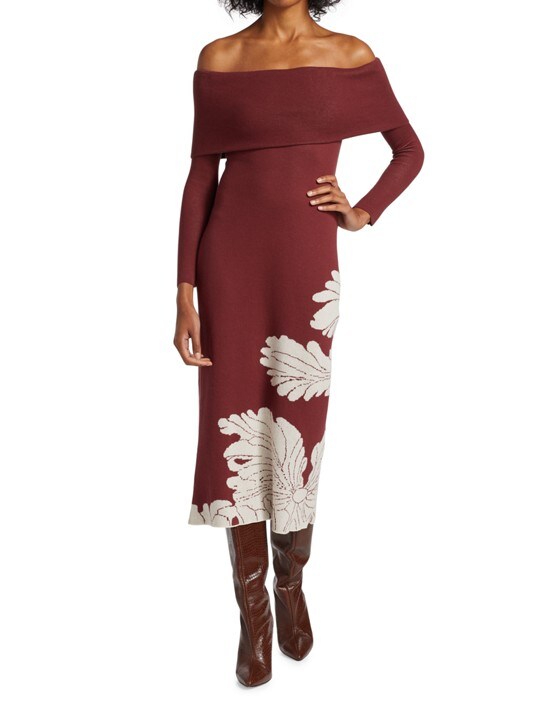 2.) Sak's Fifth Avenue
Likewise with Sak's – they have all of the same departments and goodies as Nordstrom and Bloomingdales. However, Sak's has more designer options than Bloomingdales does (in my opinion).
Saks Off 5th – if you're looking for a more budget-friendly version of Sak's Fifth Avenue, then click here to check out Saks Off 5th!
3.) Neiman Marcus
Neiman Marcus is also an American luxury department store that carries man top designers including Michael Kors, Tory Burch, Burberry, Christian Louboutin and more. They run fantastic sales just like Nordstrom too!
4.) Macy's
Macy's is another American department store favorite with much of the same wide variety of products. Macy's is more affordable than the previous stores mentioned, though.
5.) Lord & Taylor
Lord & Taylor is one of America's oldest department stores. They recently closed all of their brick-and-mortar stores. Now, under new ownership, they are making a comeback exclusively as an e-commerce retailer. They carry many of the same brands and designers as Nordstrom at a similar price point.
6.) Net-a-Porter
Net-a-Porter has an AMAZING selection of luxury fashion and beauty. Plus, their shipping and delivery is free for every order. (They also run some fantastic sales throughout the year.)
7.) Topshop
TopShop is a British-based fashion company that carries everything from clothes and shoes to makeup and PJs. They offer a good mix of affordable and higher-end items. You'll find everything from cute sportswear to formal dresses at TopShop!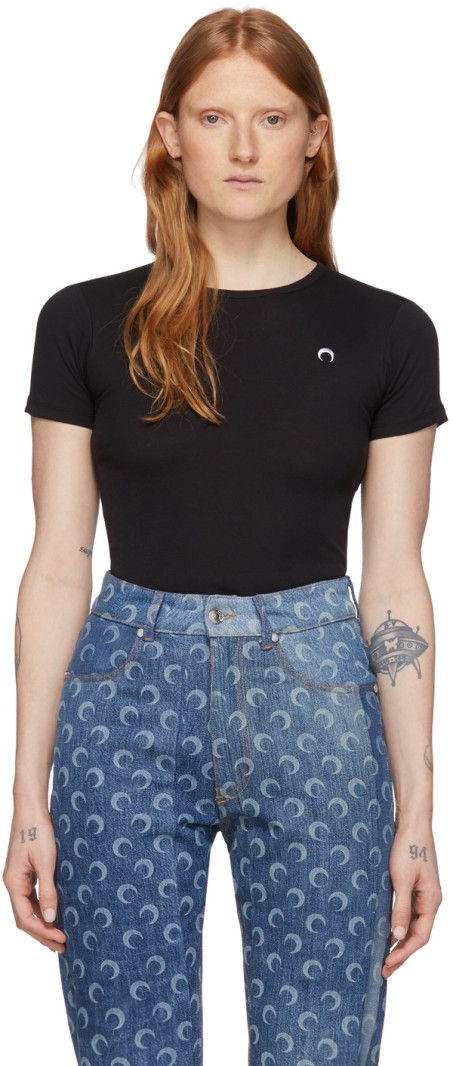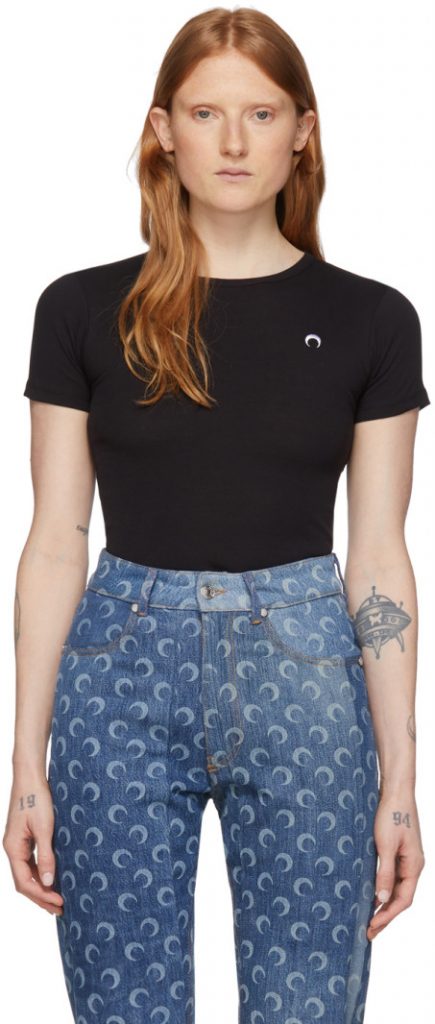 8.) Ssense
Ssense is a Canadian-based luxury and streetwear store. They carry a ton of different designers! If trendy fashion is what you desire, then Ssense has you covered.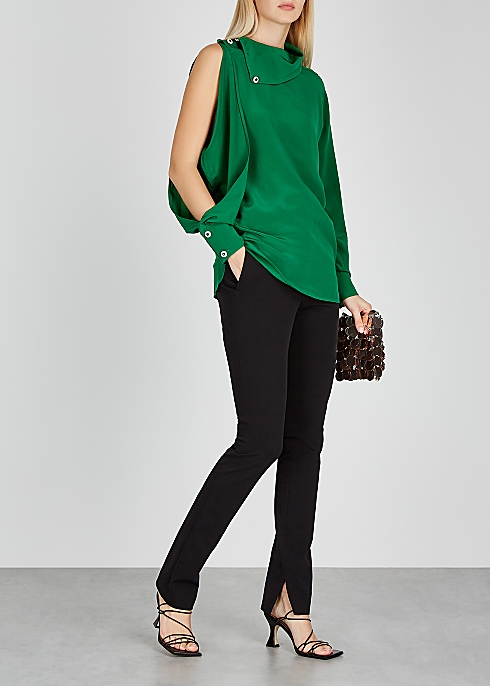 9.) Harvey Nichols
Harvey Nichols is a luxury British department store chain with a flagship store in Knightsbridge, London. They sell fashion for men and women, fashion accessories, beauty products… and even wine and food! (And don't worry they offer shipping to the United States.)
10.) Revolve
Revolve is a trendy Los Angeles-based company that sells a wide variety of styles and brands – from Nike athleticwear to Free People jeans to House of Harlow dresses. The price point on average is similar to Nordstrom as well.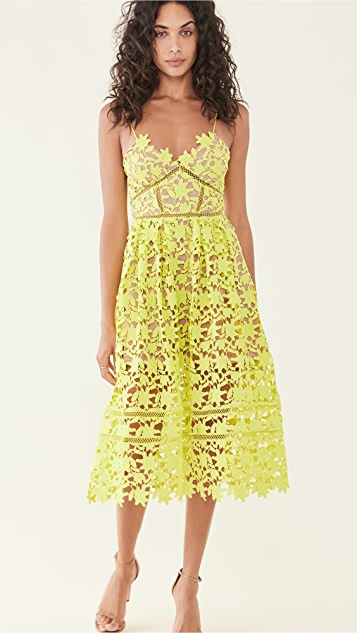 11.) Shopbop
Shopbop reminds me of Revolve and is also a US-based fashion company that carries tons of different styles and designers. (Shopbop only carries women's fashion, though.)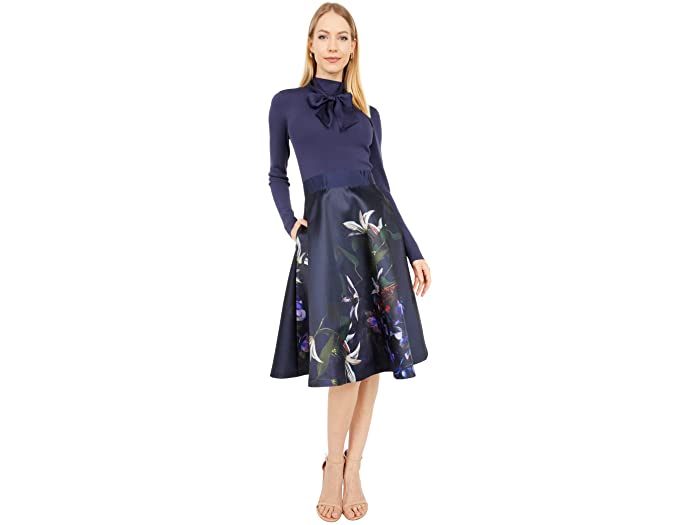 12.) Zappos
Zappos is most known for their incredible selection of shoes and impeccable customer service. However, they also have a great selection of clothing and accessories! Many of the brands you find at Nordstrom can also be found on Zappos. You can also link your Prime membership to your Zappos account to get exclusive benefits, like free upgraded shipping! (Seriously, some orders arrive in less than 24 hours.)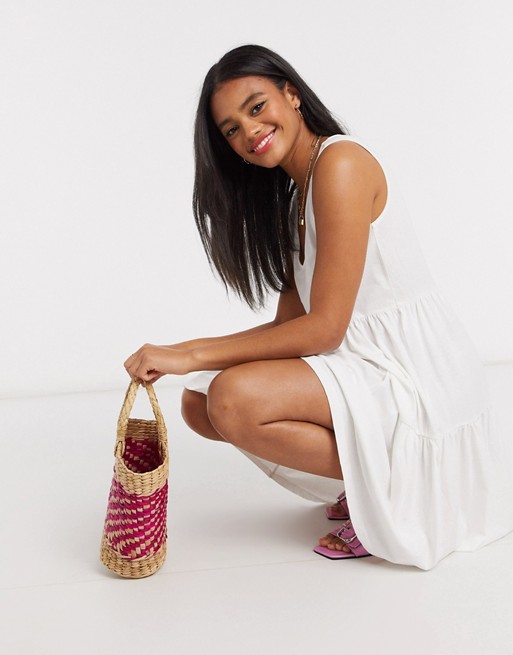 13.) ASOS
ASOS is a British-based fashion retailer that sells over 850 brands as well as their own namesake label of clothing and accessories. (They also carry sizes from plus to maternity and tall and petite.) I actually first started shopping on ASOS, too, thanks to their cosmetics selection. They have wonderfully affordable and quick international shipping as well.
14.) Boden
Boden is a British fashion company that is committed to sustainability. While they don't offer cosmetics and home goods, as Nordstrom does, they do have a wonderful variety of clothing for the whole family that Nordstrom shoppers will love!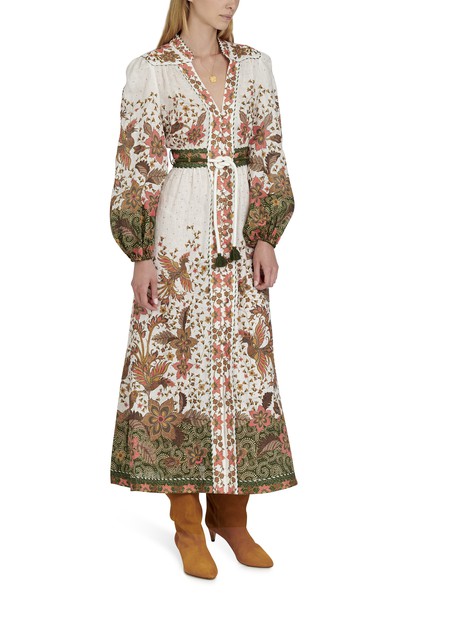 15.) 24S
24S is a digital offshoot of the famous Parisian department store Le Bon Marche. Here you'll find the finest designer brands curated by Parisian fashion experts for both men and women. (Delivery is SUPER fast and returns are free and picked up at your home.)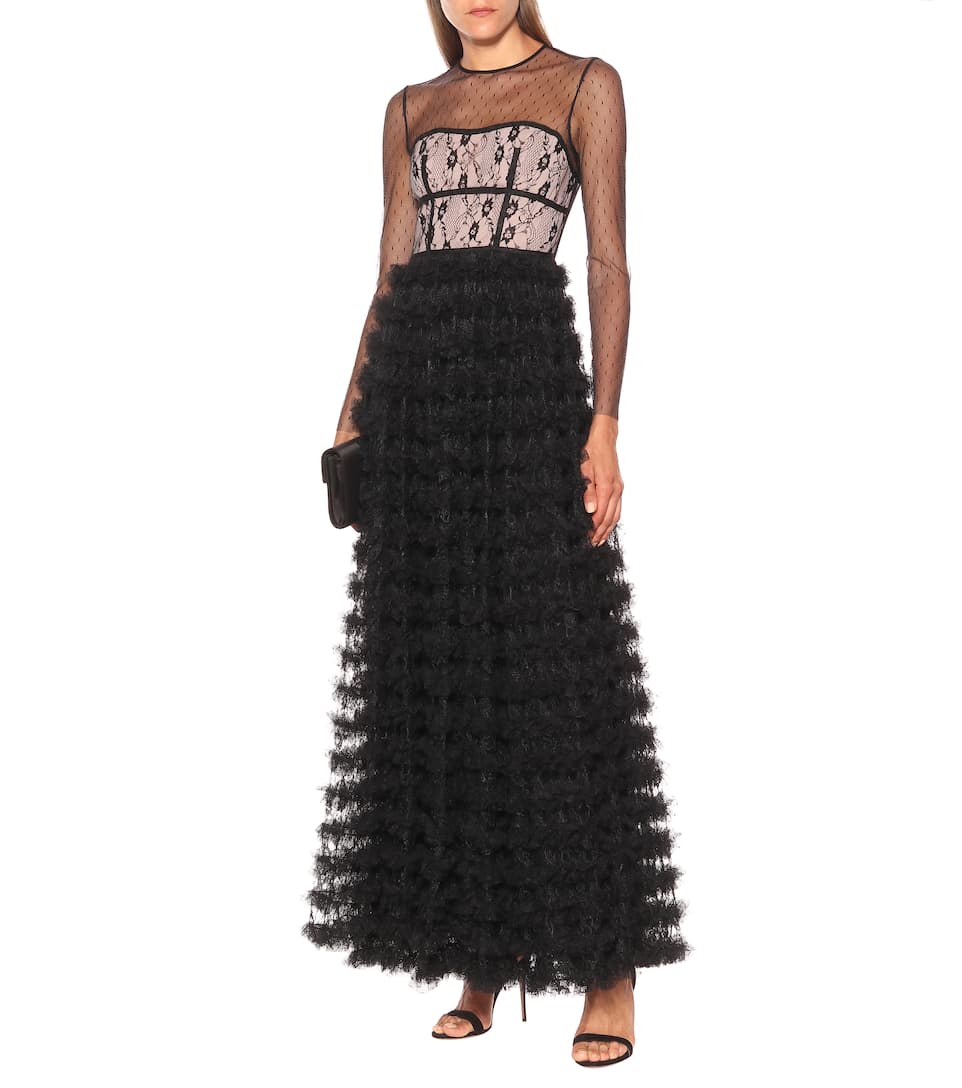 16.) Mytheresa
Mytheresa is one of the world's leading online retailers for women's, men's and kids' luxury fashion. With more than 250 top international luxury brands for women, over 120 brands for men and over 35 brands for kids as well as outstanding customer service and delivery to 140 countries all over the world within 72 hours. (Seriously!) I have a YouTube video dedicated to my experiences shopping on MyTheresa and also a blog post.
17.) IFCHIC
IFCHIC is an online fashion site based in California that offers wide selections of the world's top fashion designer brands online: Gucci, Marc Jacobs, Kenzo, Prada, Fendi, Creed, MSGM – you name it!
18.) Harrods
Harrods is a British department store that features 5,000 different brands. They have designer fashion and accessories, luxury beauty, fine jewelry and watches, food, furniture and more.
19.) Selfridges
Selfridges is also a chain of high-end department stores in the United Kingdom. They have all the latest designer collections, home decor, must-have toys & gifts for the whole family. They deliver to over 130 countries all over the world.
20.) Farfetch
Farfetch is an online luxury fashion retail platform that sells products from over 700 boutiques and brands from around the world. This is a great site to find exciting new designers! (They also have a pre-owned section you can shop – which I think is pretty awesome.)
20.) Bergdorf Goodman
Bergdorf Goodman is a luxury department store based on Fifth Avenue in Midtown Manhattan in New York City. You can shop Bergdorf Goodman online for the latest designs from Prada, Jimmy Choo, Gucci, Lanvin, Dolce & Gabbana and more.
21.) Verishop
Verishop is a new site that sells women's and men's fashion as well as kid's fashion, home goods, and beauty products. They have free one-day shipping (with no minimum) across most of the site, as well as free returns and 24/7 customer service. (Their pricepoint is similar to Nordstrom's.)
Bonus: Nordstrom Rack
Nordstrom Rack is the discount version of Nordstrom and offers heavily discounted clothing, beauty products and home goods.
Bonus: Vestiaire Collective
If you love all the designer goodies sold at Nordstrom and the sites listed above, but hate the pricetags…then Vestiaire Collective is the online store for you! They offer over 600,000 carefully curated pre-owned designer pieces and ship to over 50 countries around the world.
Online shops – honorable mentions
Which stores would you add to this list? Let me know in the comments!
*Disclosure: some of these links are affiliate links. Meaning, if you click a link and make a purchase, Have Clothes, Will Travel gets a very small commission at no extra cost to you. Thank you for supporting the brands that make this blog possible!